Urgent action needed to address growing opioid crisis
Governments should treat the opioid epidemic as a public health crisis and improve treatment, care and support for people misusing opioids. Overdose deaths continue to rise, fuelled by an increase in prescription and over-prescription of opioids for pain management and the illicit drugs trade, according to a new OECD report.
Addressing Problematic Opioid Use in OECD Countries examines how, over the past few years, the crisis has devastated families and communities, especially in North America. It documents that deaths are also rising sharply in Sweden, Norway, Ireland, and England and Wales.
Between 2011 and 2016, in the 25 OECD countries with available data, opioid-related deaths increased by more than 20%. In Canada, for example, there were more than ten thousand opioid-related deaths between January 2016 and September 2018, with rates increasing from 8.4 per 100,000 people to 11.8 over this period. Opioid abuse has also put a growing burden on health services through hospitalisation and emergency room visits.
"The opioid epidemic has hit the most vulnerable hardest," said Gabriela Ramos, OECD Chief of Staff and G20 Sherpa, launching the report in Paris. "Governments need to take decisive action to stop the tragic loss of life and address the terrible social, emotional and economic costs of addiction with better treatment and health policy solutions. But the most effective policy remains prevention."
The majority of those who die in Europe are men, accounting for 3 out of 4 deaths. However, in the United States, opioid use has been rising among pregnant women, particularly among those on low incomes. Having a mental health disorder was also associated with a two-fold greater use of prescription opioids in the US.
Prisoners too are vulnerable. The prevalence rate of opioid use disorders in Europe was less than 1% among the general public but averaged 30% in the prison population. Social and economic conditions, such as unemployment and housing, have also contributed to the epidemic.
An increase in prescription and over-prescription of opioids for pain management is among the factors driving the crisis. Governments should review industry regulations to ensure they protect people from harm as, since the late 1990s, manufacturers have consistently downplayed the problematic effect of opioids.
Doctors should improve their prescribing practices, for instance through evidence-based clinical guidelines and increased surveillance of opioid prescriptions. Governments can also regulate marketing and financial relationships with opioid manufacturers. Coverage for long-term medication-assisted therapy, such as methadone and buprenorphine, should be expanded, in coordination with harm minimisation specialised services for infectious diseases management, such as HIV and hepatitis.
Strengthening the integration of health and social services, such as unemployment and housing support, and criminal justice systems would help improve treatment for people with Opioid Use Disorder.
Oil Market Report: Taking a breather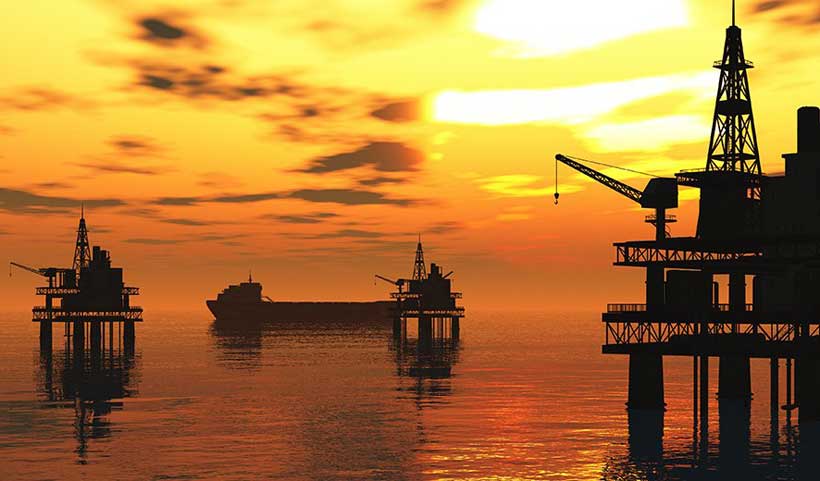 The oil market focus recently has been on demand as growth weakens amidst uncertainty around the global economy, and particularly trade. In this month's OMR, we maintain our growth estimate for 2019 at 1.1 mb/d, even though June data show that demand increased year-on-year by less than 0.2 mb/d. For the second half of 2019 we retain the view that with oil prices currently about 20% lower than a year ago there will be support for consumers. Early data for July suggest that global demand grew by 1.3 mb/d year on year.
In recent weeks, tensions in the Middle East Gulf have eased and oil industry operations appear to be normal. The major political event that has taken place is a personnel change in Saudi Arabia with the appointment as energy minister of Prince Abdulaziz bin Salman, who is a well-known and experienced figure. An early event for him is a meeting of the OPEC+ agreement monitoring committee that takes place in Abu Dhabi as we publish this Report. To date, support for the agreement rate has been high, but ahead of the meeting data for August show the compliance rate slipping to 116 per cent. In August, three major countries Russia, Nigeria and Iraq, produced 0.6 mb/d more than their allocations. Saudi Arabia, on the other hand, produced 0.6 mb/d less than allowed, and it is clearly the lynchpin of the whole deal. A reminder to the producers that competition for market share is getting tougher comes from preliminary data showing that in June the US momentarily overtook Saudi Arabia and Russia as the world's number one gross oil exporter.
Our balances for 2H19 imply a stock draw of 0.8 mb/d, based on the assumption of flat OPEC production, stronger demand growth and weaker non-OPEC supply growth. However, this is only really a breather: the 2H19 non-OPEC growth, although modest by recent standards at "only" 1.3 mb/d, is measured against the high base set by the enormous production surge seen this time last year. So far in 2019, US crude oil production growth has stalled with June output only 45 kb/d higher than in December. Even so, output is still growing strongly on an annual basis, rising this year by 1.25 mb/d, with 1 mb/d of growth to come in 2020. In Norway, long-awaited projects are coming on stream earlier than expected and may ramp up to peak production ahead of schedule. Oil production in Brazil is growing fast, reaching 3 mb/d in August, 0.4 mb/d higher than just two months earlier.
While the relentless stock builds we have seen since early 2018 have halted, this is temporary. Soon, the OPEC+ producers will once again see surging non-OPEC oil production with the implied market balance returning to a signifcant surplus and placing pressure on prices. The challenge of market management remains a daunting one well into 2020.
Finally, in January the International Maritime Organisation's new marine fuel regulations are being introduced. In Oil 2019, published in March, we concluded that markets will be generally prepared for the shift, assuming a certain initial level of non-compliance. In this Report, we have looked at the latest developments in demand and refining and we reaffirm our view of a relatively smooth start for the new rules. In line with this view, markets are not currently signalling significant increases in diesel prices, but this is an issue that will be monitored closely.
Climate finance for developing countries reached USD 71 billion in 2017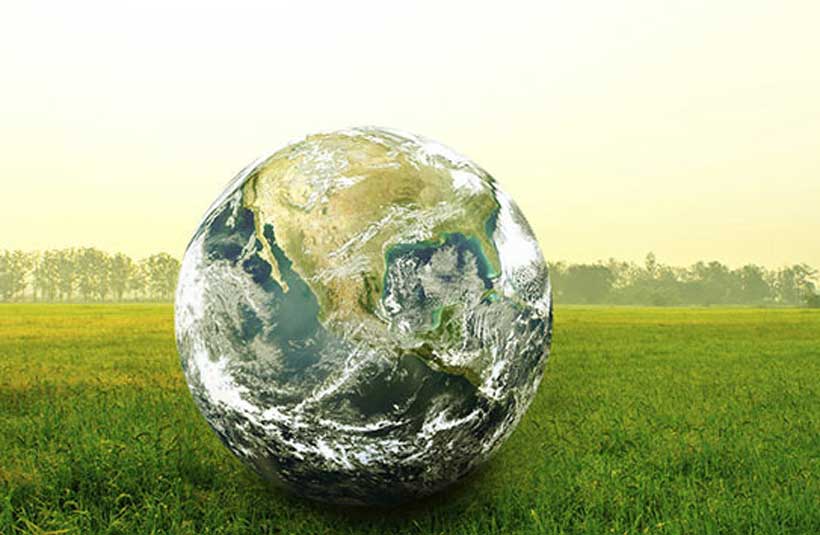 Climate finance provided and mobilised by developed countries for climate action in developing countries reached USD 71.2 billion in 2017, up from USD 58.6 billion in 2016, according to new estimates from the OECD.
While the 2016 and 2017 totals cannot be directly compared with earlier years due to improvements in data and methodology relating to private finance, Climate Finance Provided and Mobilised by Developed Countries in 2013-17 shows the overall trend is upwards.
"The goal to reach USD 100 billion in annual climate finance by 2020 is still attainable, but we must urgently step up our efforts to provide public climate finance and improve its effectiveness in mobilising private finance," said OECD Secretary-General Angel Gurría.
The report gives estimates for mobilised private finance and public flows (estimates on public flows were already published in November 2018). It shows public climate finance is increasing again, after stalling in 2015, and is consistent with projections made by the OECD in 2016. Estimates of private finance in 2016-17 suggest that more needs to be done.
"Our estimates for 2013-2017 show that developed countries are making progress on climate finance and the indications are that this upward trend will continue. Multilateral development banks are reporting a significant rise in their climate finance outflows in 2018, which we will be analysing as soon as their activity-level data is available to us," said Mr Gurría.
The amount of climate finance going to adaptation activities rose to USD 13.3 billion in 2017 from USD 9.1 billion in 2013, meaning adaptation now accounts for 19% of total climate finance, up from 17% in 2013. The share of climate finance going to mitigation activities was 73% in 2017, compared to 76% in 2013, with the rest going to crosscutting activities.
For public climate finance, the ratio of grants to loans was relatively stable over 2013-17. Grants made up over a third of bilateral and about 10% of multilateral finance, while loans represented 60% of bilateral and nearly 90% of multilateral finance. The share of grants in public climate finance in 2016-17 is higher for least-developed countries (36%) and small-island developing states (54%) than for developing countries as a whole (24%).
The private component of climate finance consists of private funding for climate projects mobilised by developed countries' public climate finance instruments. These include investments in companies and special purpose vehicles, loan guarantees, credit lines, loan syndications and co-financing schemes. The public component consists of bilateral climate finance and multilateral climate finance attributable to developed countries. Officially supported climate-related export credits are accounted for as a separate component.
Climate finance will be among the issues discussed at the upcoming UN Climate Summit in New York and in the run-up to the COP25 climate talks in Santiago de Chile.
The US shale revolution has reshaped the energy landscape at home and abroad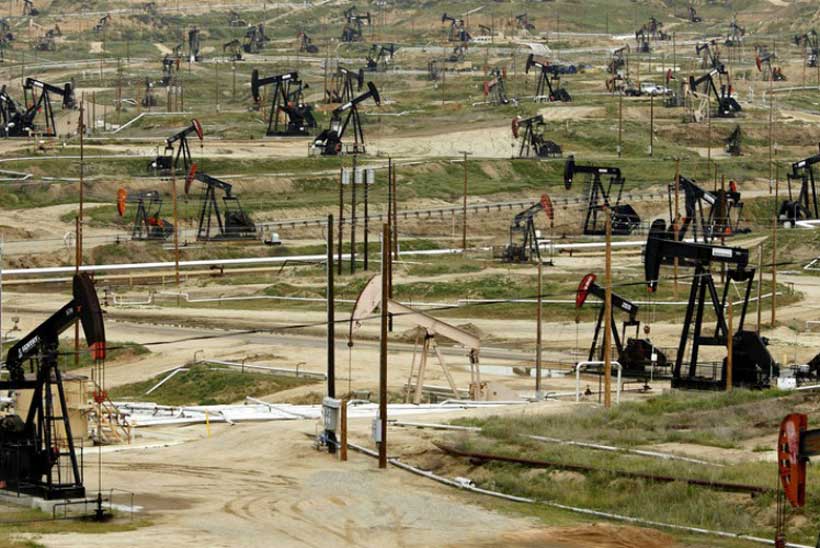 The International Energy Agency released its latest in-depth review of US energy policies on Friday, welcoming US leadership on innovation and highlighting the far-reaching impact of the country's shale revolution.
The shale boom has transformed the United States into the world's top oil and gas producer and a leading exporter for the fuels. As a result, the US approach to energy policy making has shifted from a mind-set of scarcity to one seeking to maximise the benefits of energy abundance, according to the report. US government policy reflects a strategy to boost energy production, benefit from greater energy exports, be a global leader in energy technologies and keep consumer energy bills in check.
A central plank of the strategy is to reduce regulatory hurdles to expanding US energy production and increasing the competitiveness of the US energy industry. While emissions are expected to continue to decline over the coming decade, the IEA report encourages a strengthening of this trend. Nuclear plant retirements, as well as less stringent emissions regulations, risk offsetting gains from the move towards natural gas and renewables for electricity generation.
"Since the last in-depth review five years ago, the United States has reshaped energy markets both domestically and around the world," said Dr Fatih Birol, the IEA's Executive Director, as he presented the report alongside Rick Perry, the US Secretary of Energy, in Washington on Friday. "In this context, the IEA commends the lifting of the US ban on crude oil exports as well as efforts to streamline regulatory approvals for LNG exports, which have helped bolster global energy security by diversifying supply options for importers."
The IEA report notes that future production growth and exports will depend on the complementary buildout of oil and gas pipelines. Though the government has made efforts to streamline federal licensing for energy infrastructure, there remain cases of midstream infrastructure struggling to keep pace with shale production growth. Timely siting of gas pipelines will also help efforts to reduce gas-flaring rates from oil production.
The abundance of low-cost natural gas has resulted in gas-fired generation overtaking coal-fired generation in the power sector. At the same time, falling costs and policy support for renewable power have motivated a surge in wind and solar generation capacity. Consequently, coal and nuclear plants – which have long underpinned US electricity markets – are facing closures. The IEA recommends policy and regulatory responses to ensure a smooth transition in the electricity sector that fully leverages the growth in variable renewables while also ensuring the overall power system remains reliable and resilient.
The IEA report notes the continued priority the United States places on energy security and the protection of its energy infrastructure. It applauds steps taken by the government to update its security frameworks, including by introducing processes to address new trends such as cyberthreats.
Moreover, as the shale revolution tips the United States into becoming a net oil exporter, continued careful consideration is required when examining proposals to modernise and sell down the US Strategic Petroleum Reserve.
"The United States is a cornerstone of global energy security and will play a critical role in any future IEA collective responses," said Dr Birol.
The review also highlights the role of the United States as a global leader in energy innovation.
"Research efforts supported by the Department of Energy and its National Labs will continue to bear fruit for global energy transitions, including in areas of carbon capture, utilisation and storage, advanced nuclear technologies and system integration of renewables," said Dr Birol.