UNIDO and Italy further strengthen cooperation with focus on Africa and innovative partnerships
The Director General of the United Nations Industrial Development Organization (UNIDO), LI Yong, spoke at the opening ceremony of the 'International Cooperation Expo: job creation and innovation for sustainable development' (EXCO 2019), which was organized under the patronage of the Italian Ministry of Foreign Affairs and International Cooperation, the Italian Agency for Development Cooperation, the European Commission and IFAD.
"I welcome the organization of the EXCO, as it is very clear that the ambitious goals of the 2030 Agenda cannot be achieved by one country or by one institution alone," said Li. "Our experience shows that a multilateral approach, and particularly working in partnerships, is key to addressing these challenges."
The UNIDO Director General then opened the UNIDO International Award Ceremony, 'Innovative ideas and technology on agribusiness', as well as the 'EXCO 2019 Hackathon: solutions for sustainable development', with both also taking place in the Fiera di Roma. Organized by the UNIDO Investment and Technology Promotion Office (ITPO) in Italy jointly with the Future Food Institute, the Award Ceremony invited submissions of the best technologies and the most innovative and sustainable worldwide solutions in the agriculture and agro-industry sectors.
"The role of UNIDO and in particular the interventions by our ITPO network to transfer new technologies and sustainable production models including investments are fundamental to overcome barriers and help countries achieve the goals of the 2030 Agenda," said the UNIDO Director General. "Indeed, this award aims to support developing countries with innovative models to increase production in a sustainable manner and to build a resilient agribusiness environment."
Li also met with Deputy Minister of Foreign Affairs and International Cooperation, Emanuela Claudia Del Re, to discuss scaling-up interventions in the agribusiness sector, including with long-standing private sector partners such as Illy Caffé, also how to benefit from the important expertise and interest of the Italian private sector. During their meeting, the Director General and the Deputy Minister also discussed opportunities to diversify the ongoing cooperation to new sectors of mutual interest, such as energy and the environment.
"The significant and vital relationships between UNIDO and the Italian Government for implementing development initiatives in the partner countries of the Italian Development Cooperation have been reviewed," said Del Re. "From the Italian side, interest has been shown toward the new approach set by UNIDO in defining integrated projects with the private sector, such as the new initiative 'UNIDO partnership model for de- risking investments in the Ethiopian coffee sector'."
The UNIDO Director General also met Executive Vice President of ENI, Alberto Piatti, together with Director General of the Italian Ministry of Foreign Affairs and International Cooperation, Giorgio Marrapodi, to explore cooperation opportunities, notably in the field of applied research on energy as well as agro-value chains.
Act now to slow climate change and protect the planet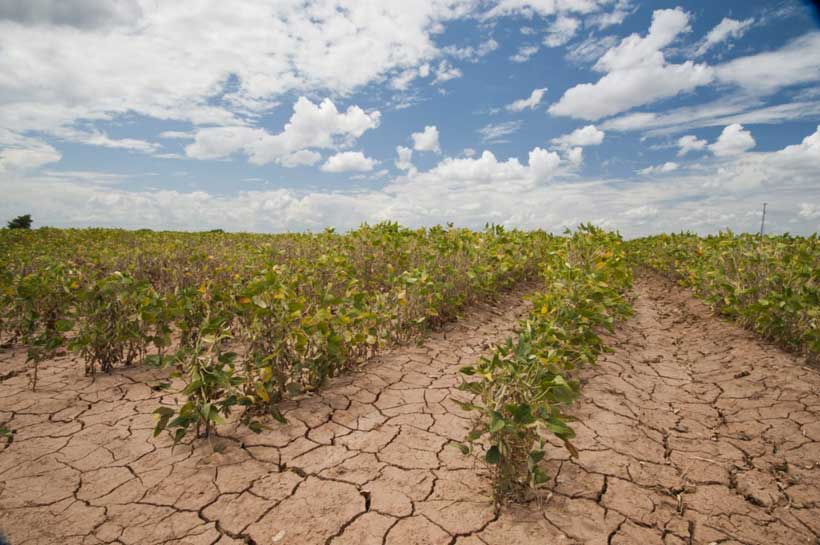 The ozone layer – a fragile shield of gas that protects the Earth from the harmful rays of the sun – is "on the road to recovery", the UN chief said on Thursday in his message for the World Ozone Day.
Crediting the Montreal Protocol, which "began life as a mechanism to protect and heal the ozone layer", Secretary-General António Guterres said that over the course of three decades, "it has done its job well".
The multilateral treaty to phase out ozone-depleting substances has, by healing the hole in the ozone layer, protected human health, economies and ecosystems.
"The cooperation we have seen under the Montreal Protocol is exactly what is needed now to take on climate change, an equally existential threat to our societies", he said.
Until the protocol, old equipment such as building insulation foam, fridge-freezers and other cooling systems, were manufactured using ozone-destroying chlorofluorocarbons, or CFCs, which leaked the damaging gas into the atmosphere as equipment deteriorated.
Other critical services
This year's World Ozone Day highlights that the landmark environmental agreement also slows down climate change and helps to boost energy efficiency for cooling products such as freezers, which then also contributes to food security.
"The Montreal Protocol is more than just an example of how multilateralism can and should work, it is an active tool to help meet our global vision for sustainable development", said the UN chief.
And under the Kigali Amendment to the Protocol, nations have committed to phase down hydrofluorocarbons (HFCs), powerful greenhouse gases used as coolants, which are less harmful than CFCs as they contain hydrogen, but are nonetheless still an ozone risk.
When fully implemented, the Kigali Amendment could prevent 0.4 degrees Celsius of global warming this century.
"Furthermore, as we prepare for the Food Systems Summit this month, we are reminded that the Kigali Amendment can also help us to increase food security", flagged Mr. Guterres, explaining that by reducing HFCs, increasing energy efficiency and creating more ozone and climate-friendly technologies, "the Kigali Amendment can bring sustainable access to vital cooling services to millions of people".
These services would reduce food loss in developing countries, where it often spoils before reaching markets.
Getting produce from farmers to where it is needed would, in turn, help reduce hunger, poverty and the environmental impact of the agricultural sector.
Another important benefit of expanding access to safe cooling systems, is to store medicines and vaccines, including those needed to end the COVID-19 pandemic.
"The Montreal Protocol and the Kigali Amendment show us that by acting together, anything is possible", said the UN chief. "So let us act now to slow climate change, feed the world's hungry and protect the planet that we all depend on".
Work continues
Although the Montreal Protocol marked "a critical turning point", it was not a one-time fix, according to the UN Environment Programme (UNEP).
The work continues, with scientists still providing the first line of defence.
UNEP leads a joint effort of over 100 governments, businesses and development organizations that supports countries and industry in tackling growing cooling demand, while contributing to the Paris Agreement, Montreal Protocol and Agenda 2030 called the Cool Coalition.
Together with its partners, the Coalition fosters advocacy, knowledge and action to accelerate the global transition to efficient and climate-friendly cooling.
In 1994, through resolution 49/114, the General Assembly proclaimed 16 September as the International Day, commemorating the signing of the Montreal Protocol in 1987.
Africa faces 470 million COVID-19 vaccine shortfall this year
Africa needs around 470 million doses to accomplish the global of fully vaccinating 40 per cent of its population by the end of the year, the World Health Organization (WHO) said on Thursday.
The international COVAX initiative aimed at guaranteeing global access to the vaccines, recently announced that it was being forced to slash planned deliveries to Africa, by around 150 million doses this year.
The scheme is now expected to deliver 470 million doses through the end of December. These will be enough to protect just 17 per cent of the continent, far below the 40 per cent target.
To reach the end-year target, that 470 million figure needs to double, even if all planned shipments via COVAX and the African Union are delivered.
Export bans, vaccine hoarding
WHO Regional Director for Africa, Matshidiso Moeti, said that "export bans and vaccine hoarding have a chokehold on vaccine supplies to Africa."
"As long as rich countries lock COVAX out of the market, Africa will miss its vaccination goals. The huge gap in vaccine equity is not closing anywhere near fast enough. It is time for vaccine manufacturing countries to open the gates and help protect those facing the greatest risk," Ms. Moeti said.
Besides export bans, challenges in boosting production and delays in approvals have constrained deliveries. COVAX has called for donor countries to share their supply schedules to give more clarity on deliveries.
The initiative has also called for countries with enough doses, to give up their place in the queue. Manufacturers must deliver in line with their prior commitments, and countries that are well-advanced must expand and accelerate donations.
About 95 million more doses are set to arrive in Africa via COVAX throughout September, which will be the largest shipment the continent has taken on board for any month so far. Just 50 million people, or 3.6 per cent of its population, has been inoculated to date.
Only around 2 per cent of the nearly 6 billion doses administered globally have gone to Africans. The European Union and the United Kingdom have vaccinated over 60 per cent of their populations and high-income countries have administered 48 times more doses per person, than low-income nations.
Variants risk
"The staggering inequity and severe lag in shipments of vaccines threatens to turn areas in Africa with low vaccination rates into breeding grounds for vaccine-resistant variants. This could end up sending the whole world back to square one," warned Ms. Moeti.
WHO is ramping up support to African countries to identify and address gaps in their COVID-19 vaccine rollouts.
The agency has assisted 15 countries in conducting intra-action reviews and offered recommendations for improvements. The reviews have shown that vaccine supply security and uncertainty around deliveries has been a major impediment.
With over 300 staff in place across Africa supporting the COVID-19 response, WHO is deploying experts and producing support plans in specific areas, including securing staff, financing, strengthening supply chains and logistics and boosting demand for vaccines.
Case summary
As of 14 September, there were 8.06 million COVID-19 cases recorded in Africa and while the third wave wanes, there were nearly 125,000 new cases in the week ending on 12 September.
This represents a 27 per cent drop from the previous week, but weekly new cases are still at about the peak of the first wave, and 19 countries continue to report high or fast-rising case numbers.
Deaths fell by 19 per cent across Africa, to 2,531 reported in the week to September 12th. The highly transmissible Delta variant has been found in 31 African countries.
UN Women's feminist roadmap tackles triple crises of jobs, care and climate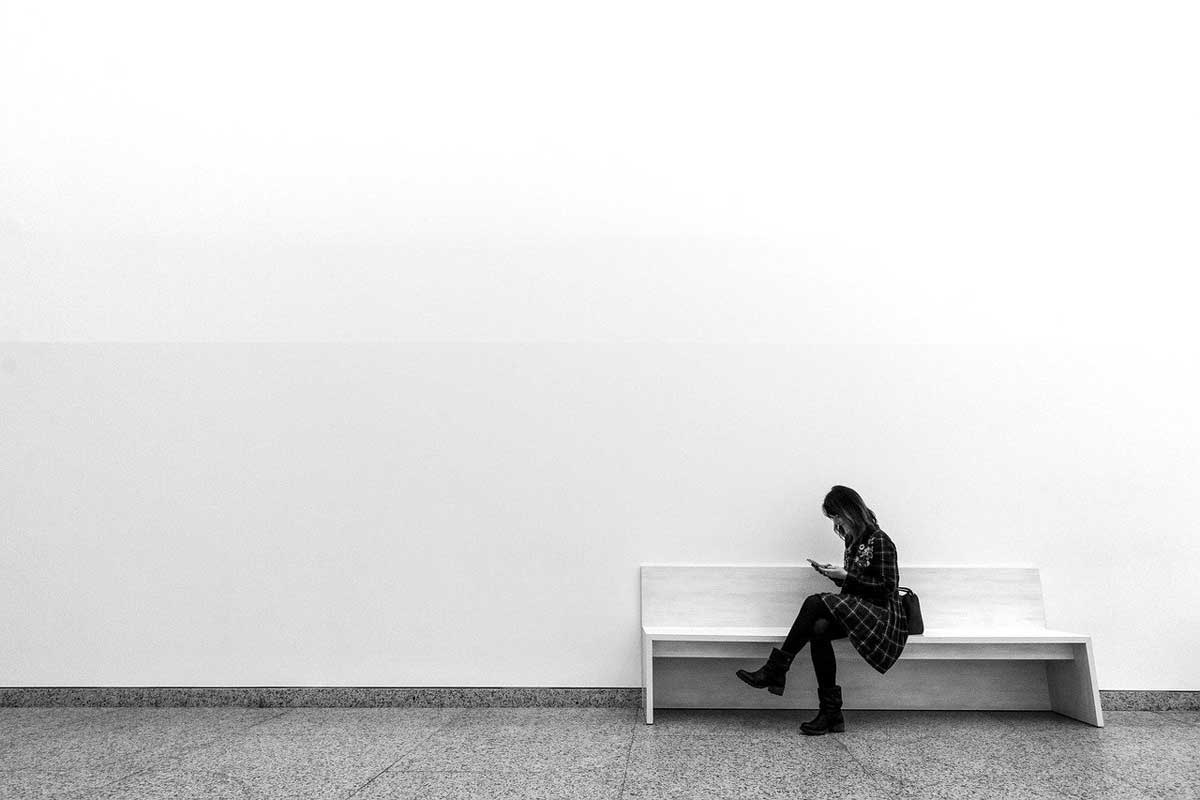 The UN's gender equality and empowerment organization on Thursday published a flagship feminist plan for economic recovery and transformation, which aims to learn the lessons of the past, and seize the opportunity to handle COVID-related crises better.
UN Women's Beyond COVID-19: A Feminist Plan for Sustainability and Social Justice, draws on the latest data, analysis, and input from more than 100 global experts to provide concrete pathways for putting gender equality, environmental sustainability, and social justice at the centre of global development efforts.
"We have a generational opportunity to break the vicious cycle of economic insecurity, environmental destruction and exclusionary politics and shape a better, more gender-equal and sustainable world", said Pramila Patten, UN-Women's Acting Executive Director.
A gloomy assessment
In the first UN plan of its kind, the report details how the COVID-19 pandemic has exacerbated pre-existing gender inequalities and laid bare weaknesses in the already fragile global care economy.
"Globally, in 2019 and 2020, women lost 54 million jobs, and even before the pandemic, they took on three times as much unpaid care work as men", according to UN Women.
Moreover, women are disproportionately impacted by environmental degradation while also being left out of decision-making around policy and financing to address climate change.
And by the end of 2021, men's jobs will have recovered, but there will still be 13 million fewer women in employment, the gender empowerment agency pointed out.
Trio of crises
The trio of interconnected crises of jobs, care and climate, systematically undermine gender equality and threaten the survival of people and planet, but there is still an opportunity to change course.
"Today's report provides a roadmap for how to do this, while recovering the ground that's been lost on gender equality and women's rights", said Ms. Patten.
To address these intersecting crises, UN Women is calling for better policy, action and investment, including in the care economy and social infrastructure, such as creating jobs and increasing support for unpaid caregivers.
The report maintains that public investments in care services could create 40 to 60 per cent more jobs than the same investments in construction.
Fair shot for women
Under the premise that transitioning to environmental sustainability can create up to 24 million new green jobs, the report stresses that women should have their fair share of these opportunities, including by getting the necessary training and skills.
And women's leadership must be promoted across institutional spaces, from governments to civil society and the private sector, and especially in crisis response.
Despite having been on the frontlines of the COVID-19 response, making up 70 per cent of healthcare workers globally, the roadmap notes that women currently hold only 24 percent of seats on COVID-19 taskforces that have coordinated the policy response around the world.
Raise the financial bar
Moreover, despite their critical roles as watchdogs and providing a social safety net in communities, women's organizations are woefully under-funded.
In 2018-19, women's rights organizations received only one per cent of all aid allocated by the Organization for Economic Co-operation and Development (OECD) to gender equality, amounting to only a tiny fraction of total aid.
This must change, says UN Women.
To finance these measures, transformative macroeconomic policies – including progressive taxes and, especially for low-income countries, global cooperation and debt relief – are urgently needed, the report says.
Equally important will be to achieve a shift in power relations to amplify the voices of historically excluded groups and ensure effective gender mainstreaming.