Central Asian Jihadi Groups Joined Taliban's "Al-Fath Jihadi Operations"
Al Qaeda-backed jihadist groups Katibat Imam al Bukhari (KIB), the Islamic Jihad Union (IJU) and the Turkestan Islamic Party (TIP), consisting mainly of Uzbeks from the Fergana Valley of Central Asia and Uyghurs of Chinese Xinjiang, jointly conduct "Al-Fath Jihadi Operations" alongside the Taliban in Afghanistan amid the US-Taliban negotiation. KIB's online media channel "Katibat Imam al-Bukhari under the Islamic Emirateof Afghanistan" that implies a Taliban's subsidiary began to regularly publish news about the "victorious offensives of the warriors of Islam." As well as IJU's main two social media channels Badr at-Tawhid and al-Sodiqlar TV (al-Sodiqlar in Uzbek, which means 'The Truthful') often release videos featuring both the Taliban and IJU on the joint battleground.
For example, on April 14, 2019, KIB's Telegram channel reported that "al Bukhari's Mujahideen of the Islamic Emirate attacked enemy positions and killed 36 militaries of the Kabul administration, among which 4 were high-ranking commanders."As evidence of its successful attack, KIB published video and photo materials. Another report, dated May 3, 2019, states that "Mujahideen of our Jamaat blew up the Ranger vehicle in Zabul province as a result 7 government soldiers were killed."
Telegram's online channel also published an audio message by the emir of the KIB's Afghan division Jumabai Hafizahulloh, who calls on the Mujahideen to "commit Istighfar (the act of seeking forgiveness from Allah) to defeat foreign invaders led by the United States of Satan and establish Sharia law in Afghanistan."In his speech, he frequently refers to religious works of the famous Sunni Muslim scholar Ibn Taymiyyah whose worldviews influenced the development of Salafism and Takfirism and became the basis of the ideology of al Qaeda and ISIS. At the end of the speech, he called on all Muslims to join the jihad against the "American occupiers."
According to audio and video materials distributed by al-Sodiqlar TV on Telegram, Uzbek militants of IJU have frequently taken part in "Al-Fath Jihadi Operations" alongside the Taliban, fighting against Afghan security forces. For example, on April 14, 2019, IJU released a video showing how Uzbek militants under the leadership of the Taliban attacking an Afghan security forces' convoy in Baghlan province's capital Puli Khumri and seizing heavy trucks on the Baghlan-Balkh highway, part of the Ring Road which links Kabul to the north.
TIP, KIB and IJU's videos in Telegram once again reaffirmed al Qaeda-backed Central Asian jihadists' role within the Taliban insurgency, as the jihadists fight together to resurrect the Taliban's Islamic Emirate of Afghanistan.
Features of the Taliban military operation
As is known, the Taliban annually conducts military operations under various formidable names that have an ideological and religious implication. In 2018, its military action was called 'Al Khandaq Jihadi Operations' (from the name of the famous Battle of Khandaq led by the Prophet Mohammed in 627), which also involved Sunni violent extremist groups: Uyghurs' TIP and Uzbeks' KIB. On April 12, 2019, the Taliban announced the launch of a new "Al-Fath Jihadi Operations" (which means Victory), which was published on the website 'Voice of Jihad' of 'the Islamic Emirate of Afghanistan' (Taliban so refers to itself).
A distinctive feature of "Al-Fath Jihadi Operations" from previous military actions is that the Taliban this year applies new tactics of attacks aimed against the government and municipal officials, the military and police forces of Afghanistan, and does not prioritize attacks on US and NATO forces. Perhaps that is why the Taliban-backed Uzbek and Uyghur jihadist groups often report on successful military operations, as local officials and government offices in remote provinces become an easy target for them.
Another distinguishing feature of "Al-Fath Jihadi Operations" that it is conducted against the backdrop of US-Taliban peace talks. Trump administration's decision to pull American forces out of Afghanistan and begin direct peace talks between the US and the Taliban without inviting official Kabul inspired the Taliban to tighten the "al-Fath Jihadi Operations", and was ablow to the morale of Afghan generals. The Taliban are already stronger today than they have been since their ouster in 2001, controlling or holding sway over 60 percent of Afghanistan's districts. Therefore, they in advance methodically and cynically rejectedLoya Jirga (Afghan grand assembly) demands for a cease-fire and shunned direct talks with the Afghan government, describing it with insulting terms like "a US-imposed puppet regime," "domestic stooges," "the hollow Kabul administration" and "cabinet offoreign invaders ".
The main topics of Doha's peace talks between US peace envoy for Afghanistan Zalmay Khalilzad and co-founder of the Taliban, Mullah Abdul Ghani Baradar, were the full withdrawal of foreign forces from Afghanistan and ensuring that Afghanistan is not used as a base for foreign terrorist organizations, above all for al Qaeda and ISIS, to attack other countries.
After the completion of the sixth round of negotiations, Taliban spokesman Zabihullah Mujahid, in a May 9 statement, assessed the outcome of the meeting as "positive" and the parties made "progress" on some points. But the activities of al Qaeda-linked Central Asian Salafi-Jihadi groups KIB, IJU and TIP in Afghanistan and their active participation in "al-Fath Operations" testified, there is not any "progress" to cut the Taliban's cooperation with al Qaida.
To achieve international recognition the Taliban in July 2016 issued a statement for the Central Asian countries, in which it assured its neighbors that "the Islamic Emirate does not seek to interfere in the internal affairs of others nor will it allow anyone to use the land under the control of Islamic Emirate against anyone else." During the Moscow Conference in February 2019, the Taliban reiterated "we do not allow anyone to use the soil of Afghanistan against other countries including neighboring countries."
But all these false claims are a political ploy aimed at hiding the Taliban's ties with al Qaeda and its Central Asian affiliates. The KIB, IJU and TIP's media arm has shown the Taliban keeps using the Uzbek and Uyghur jihadists against West Coalition and Afghan forces, and collaborating with al Qaeda inside Afghanistan, despite assurances to the contrary.
Taliban and al Qaida are the "godfathers" of Uzbek and Uyghur jihadist groups
As is known, the first contact between Uyghur and Uzbek Islamists with the Taliban and al Qaeda occurred in the early 1990s, when members of the Eastern Turkistan Islamic Movement (ETIM) and the Islamic Movement of Uzbekistan, pursued by the Chinese and Uzbek authorities, fled to Afghanistan. Since then, the Taliban and al Qaeda became the "godfathers" of the Central Asian Islamist groups and widely opened the doors of global jihad for them.
The Taliban have been continuously working alongside Uzbek and Uyghur jihadist groups that have sworn allegiance both to al Qaeda and the Taliban, and today this bayat (an oath of allegiance) is effectively operating. In turn, the leaders of al Qaeda bin Laden and Ayman al Zawahiri both swore allegiance to the Taliban, with the result that IMU and TIP (former ETIM) were under double tutelage and control. Although the Taliban staunchly focused on Afghanistan and has not demonstrated al-Qaeda's global jihadist ambitions outside the country, nevertheless, it continues to host Uzbek and Uyghur militant groups with far-reaching goals.
Under the influence of "godfathers," ideological views of Uzbek and Uyghur militants expanded significantly with global aspirations. Today, they are not limited to the local agendas to overthrow the political regimes in Central Asia and China and set themselves global tasks to create a world caliphate.
Recently the UN Security Council in its twenty-second comprehensive report confirmed: "The Islamic Movement of Uzbekistan still commands about 500 fighters in Afghanistan, concentrated in Faryab, Sari Pul, Jowzjan, Kunduz, Baghlan, Takhar and Badakhshan provinces. Around another 500 Central Asian fighters are distributed between Khatibat Imam Al-Bukhari, Katibat al Tawhid wal Jihad, Islamic Jihad Union… The Eastern Turkistan Islamic Movement commands 400 fighters in Badakhshan" (page 15-16, section "Central and South Asia").
This Russian and Turkic-speaking terrorist groups are trusted by al Qaeda and Taliban leaders and have become a link in their strategic ties. In different years, TIP, IMU and IJU were added to the United Nations Security Council Sanctions List as being associated with al Qaeda and the Taliban. In addition, the US State Department designated all of these Central Asian jihadist groups, including Katibat al-Imam Bukhari, as "global terrorist organizations" because of their involvement in terrorist attacks alongside the Taliban and al Qaeda.
The Taliban nervously reacts when Central Asian groups break their bayat al Qaeda and considers betrayal an unforgivable crime. In December 2015, the Taliban captured and executed about 60 Uzbek jihadists led by IMU leader Usmon Ghazi in the Zabul province who broke al-Qaeda oath and pledged to Islamic State.
Sometimes the Taliban, as befits a good "godfather," forgive Central Asian militants who violated their oath to al Qaeda. After the Taliban's elimination of the self-proclaimed Islamic State Khorasan Province (ISIS branch in Afghanistan) in the northern Afghan province of Jawzjan,20 Central Asian fighters (citizens of Uzbekistan, Tajikistan, Kazakhstan, and Kyrgyzstan)from Qari Hikmatullah's ISIS network, who surrendered to the Taliban, were evacuated, along with their families, to Kohistanat district of Sar-e Pul province. Today they serve the Taliban, who has become their new master.
Taliban's religious roots in support foreign terrorist groups
As the US Special Representative for Afghanistan Reconciliation ZalmayKhalilzad stated in March 2019, the US and the Taliban "agreed in draft"that covers two key issues: a "Coalition's withdrawal timeline" and "effective counterterrorism measures."According to this "draft", the Taliban would provide "counter-terrorism assurances" that Afghanistan would not be used as a base for terrorist groups to attack foreign countries.
Despite the Taliban's generous promises, after it comes to power in the future (judging by the tone of the negotiations, today's events are developing precisely in this vein), there are no guarantees that the Taliban will renounce al Qaeda and stop supporting Central Asian Salafi-Jihadi groups. The problem is not the reluctance of the Taliban, but in its radical Islamist ideology and Sharia law, according to which the framework of relations between Ansar [natives] and Muhajireen [foreign fighters] are clearly outlined.
As is known from the history of Islam, mutual relations between Ansar and Muhajireen relies on Islamic values when the local inhabitants [Ansar] of Medina warmly welcomed, provided shelter and supported the Prophet Muhammad and his followers [Muhajireen], who had left their homes behind for widespread Islam during the fight against unbelievers in 622.
The Surahs of the Qur'an, Al-Anfal [8:72] and Al-Hashr [59:9], detail the responsibilities of the Ansar and Muhajireen relationship. For example, Al-Anfal obliges Ansar to help Muhajireen: "Indeed, those who have believed and emigrated and fought with their wealth and lives in the cause of Allah and those who gave shelter and aided – they are allies of one another. But those who believed and did not emigrate – for you there is no guardianship of them until they emigrate. And if they seek help of you for the religion, then you must help, except against a people between yourselves and whom is a treaty."
As the ups and downs of the Taliban rule showed, the Taliban is strict followers of the Ansar doctrine. During the rule of the Taliban, its territory, so-called "Islamic Emirate of Afghanistan" became the main shelter for Muhajireen of al Qaeda and other foreign terrorist groups. Central Asian Islamists massively migrated there. During the reign of the Taliban, IMU in 1999-2000 twice attacked southern Kyrgyzstan. These fighting clashes went down in history under the name of the Batken War, during which more than 50 soldiers of the Kyrgyz army were killed.
The ties between the Taliban and al Qaeda proved to be so strong that after 9/11 the Taliban refused to hand over the main terrorist Bin Ladin to the US. There is much evidence, including joining Central Asian jihadists to "Al-Fath Jihadi Operations", that the Taliban and al Qaeda ties remain strong. Therefore, it can be expected that in the event of the US withdrawal and the coming to power of the Taliban, Afghanistan will again become home to international terrorist groups.
High-Altitude Espionage (Spy Balloon) and India's National Security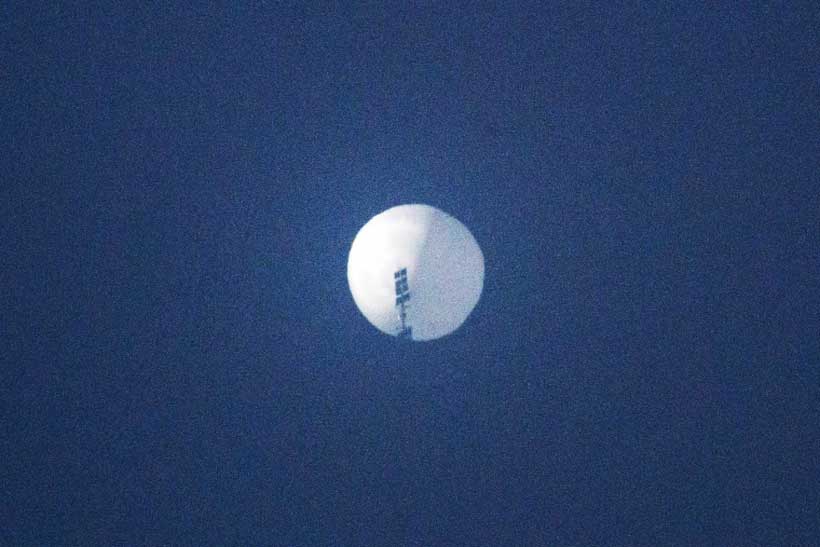 Throughout the nineteenth century, balloons were a vital tool for obtaining intelligence. Since then, their value has drastically decreased. In order to spy on the Soviet Union in the 1950s, the United States utilised high-altitude balloons (that the Soviets complained about and subsequently shot them down). The U-2 high-altitude reconnaissance plane, (which was also shot down) and the Corona reconnaissance satellites, (the first of many generations of spy satellites) that many nations utilise today, succeeded in replacing balloons. Now that a Chinese balloon has flown above the United States, serious worries are being expressed.
During the first two weeks of February, the Chinese spy balloon saga that concerned the United States, Canada, and rest of the world seemed to have come to an end. The four balloons, or "high-altitude objects," as they were officially referred to, were shot down by American fighter aircraft.
Similar to airships, surveillance balloons are equipped with sensors, cameras, or communication equipment to track and gather information. The spy balloons can either be anchored to the ground or can float at a great height, giving them the ability to take extensive pictures of their surroundings. Safety and monitoring, process sensing, climatology, and disaster response are all possible uses for the collected data.
Among the many uses of balloon surveillance equipment by spies are the following: ‍
SIGINT: The intelligence community can use communication signals, such as voice and data transmissions, to intercept and analyse signals intelligence (SIGINT), which enables the collection of information on foreign governments, military forces, and other organisations. SIGINT is typically collected using balloons fitted with specialised sensors and equipment.
GEOINT: Spy Balloons collect geospatial information (GEOINT) in order to create detailed maps and photographs of the ground and track changes over time.
HUMINT: Balloons can be used to acquire human intelligence (HUMINT) to keep an eye on people, groups, and activities on the ground.
ELINT: Balloons enable the intelligence community to intercept and analyse signals from foreign military and other electronic equipment to learn more about their capabilities and intentions. This is known as electronic intelligence (ELINT).
Balloons were employed during the Cold War for psychological operations, or PSYOP, to drop pamphlets or books. In the 1950s, the CIA (Central Intelligence Agency) deployed millions of hot air balloons off West Germany's coast to drift through the Iron Wall with their prized cargo, George Orwell's book Animal Farm (1945).
The usage of balloons for espionage operations and surveillance is not hidden from the world. Today, China adopted the earlier existing technology of balloons in its advanced version to fulfil its own intelligence needs. According to sources, US intelligence authorities think the recently discovered Chinese spy balloon is part of a vast surveillance operation managed by the Chinese military.
Such practices of China and the balloon system leaves an important question on India's national security. A similar balloon like the one in America was sighted in January 2022 over the Andaman Nicobar tri-service command by the Indian forces last year. "But soon it flew off. These advances sparked conversations about some rethinking of the tactics to counter emerging dangers like spy balloons, " said by former DG of DRDO. Even if such a balloon isn't armed, it can gather private information about vital infrastructure, such as the activities of the armed troops near the border, in the islands, or anywhere else on the mainland, and test India's capacity to recognise aerial surveillance gadgets.
China's stance on the balloons were that it was a weather balloons, however the high resolution cameras could serve for the purpose of stationary Surveillance. Spy balloons, however, are difficult to shoot down. Elevated targets are inaccessible to anti-aircraft guns that are mounted on the ground. The fired bullets from the ground may cause casualties or injuries. Only a small number of fighter jets have the ability to launch an air-to-air missile from a height of 20 km which could quite expensive. Spy Balloons might make it easier for China's military to collect electromagnetic emissions that reveal a weapon system's capabilities when compared to using sophisticated satellite systems positioned at higher altitudes.
India has to improve its intelligence and counterintelligence capabilities in light of the latest incident. Sino-Indian ties are already fraught with uncertainty, so failing to recognise and address new dangers, especially those in the grey area, would have serious consequences. New Delhi needs to improve its technological proficiency and work with nations that share its interests.
Data collection today has become a very important part of a state's strategies. Being unaware of such actions in its own backyard would have negative effects on India, given the tensions between the two countries. Although, advancement of the technology has led to blurring of the geographical border lines India needs to be rigorously vigilant to such espionage attempts especially near its borders and critical infrastructure.
Maritime Cybersecurity: A Potential Threat to India's National Security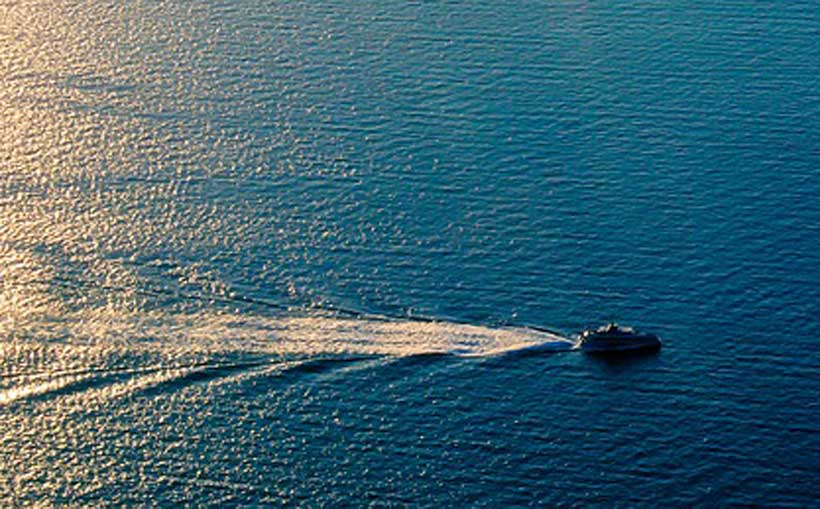 India has a huge coastline of 7516.6km comprising 13 major ports (including one private port) and more than 200 minor ports across the coastline. It is a very known fact that the maritime sector is very crucial for India's security, stability, economy, and sustainable development. India conducts around 70 percent of its total trade by value through the sea. India is strategically placed in the Indian Ocean, which gives it greater access to trade with the world's major shipping routes. India's seaborne trade has grown at a rate that is twice the 3.3% rate experienced globally. India is now focusing on strengthening its maritime sector through the upgradation of safety and security standards at the ports, enhancing port capacity and operations, and automation. It is placing emphasis on automation and technology upgradation through projects like SAGAR and Sagarmala. With digitalization in place in almost all the port operations and in the surveillance of the maritime waters, as shown in figure 1, the maritime domain is vulnerable to cyber threats ashore and afloat.
Figure.1 Technology in the Maritime Sector
With Information and Communication Technology (ICT) coming into use, increasing reliance on seaways, and the growing importance of the data as a weapon in the hands of the state, all these pave the need for better cybersecurity management systems in the maritime sector.
The maritime business, its ships, and its cyber environment are all protected by a variety of tools, policies, security concepts, safeguards, guidelines, risk management techniques, actions, training, best practices, assurance, and technologies.
Maritime cyber risk can be referred to as the extent to which the technology in use could be attacked, that could result in the loss or compromise of information.
Pirates and opposing nations have been a menace to the maritime transportation business for thousands of years, but as the sector has developed and technology has been more thoroughly integrated for enhanced efficiency, so too has the magnitude of possible cyber threats. Now, even using something as simple as a USB flash drive, or even an unsecured Wi-Fi, the hacker can get access to the critical systems of the vessel, thereby obstructing the entire port operations. For example, a suspected ransomware attack on the Management Information System (MIS) crippled the operations of the Jawaharlal Nehru Port, Mumbai, in 2017 and again in 2022.
Though the primary motive behind cyber threats is profiteering, there are several aspects that motivate a cybercriminal to conduct a cyberattack on the port or vessel operations. This includes espionage, activism, terrorism, warfare, and others.
The various kinds of cyberattacks on the maritime sector involves malware, trojans, botnets, advanced persistent threats, ghost shipping attack, cryptocurrency hijacking, and other. In addition to these cyber threats, the maritime domain is vulnerable to cyber terrorism as well. The awareness in the maritime sector over cyber terrorism is very minimal or negligible, with very little emphasis given to it. Chinese cyber activity is a major security threat to India. China is also using cyber technology in its South China Sea Anti–Access/Area Denial (A2/AD) strategy. The A2/AD strategy denies freedom of movement and navigation to rival powers by increasing defense systems that threaten their ships/submarines.
The technologies like the Automatic Identification System (AIS), ECDIS, GPS, information systems, Industrial Control Systems, and other operational technologies have played a crucial role in enhancing the efficiency of port and vessel operations. Nevertheless, these technologies are of no exemption to cyberattacks as every technology comes up with its own loopholes. For example, the adoption of AIS is compulsory for any vessel to ensure its safe navigation, but as it is unencrypted and unauthenticated, the maritime sector is vulnerable to spoofing, water holing, social engineering, and other cyberattacks. It is also important to identify the human role in operating such technologies, as it is noted that human error and equipment flaws are primary reasons behind the success of these cyberattacks.
Maintaining the integrity of supporting systems, protecting ship systems from physical assault, and making the maritime sector resilient to both internal and external threats are all critical. Protection from various cyberattacks is necessary to prevent a breach of the network and its systems. Proper countermeasures and in-depth defense strategies must be deployed for each attack to prevent an attack from taking advantage of a flaw or vulnerability in the technology.
Primarily, it is important to promote awareness among the staff or the crew to identify cyber threats and on responding to such threats and, for example, alerting the officials if any malicious or unusual mail or notification is identified in the system.
Block chain technology can be an efficient solution as it allows for a continuous monitoring system and provides real-time status on the ship's security. It also enables secure communication and storage of data in the control centers. It helps in avoiding loss of data and data modifications by unauthorized users.
The AIS and GNSS systems must adopt encryption and authentication measures which are given zero attention to this date.
With the vast coastline, it is not possible for India to secure the coastline through manpower. Israel based startups, in order to effortlessly secure the maritime IoT ecosystem, Cydome Security offers a cyber solution to handle this precise problem. The company's solution is intended for systems with links to coastal infrastructure as well as guidance, sensors, control, and command.
Fighting fire with fire is one way that organizations can aid in stopping such intrusions: AI-driven security systems can successfully foresee and thwart AI-driven threats in real-time with appropriate data.
It is crucial to note right away that there is no magic solution for marine cybersecurity. An interconnected era has been retrofitted with a history of outdated shipboard equipment, leading to a shattered and vulnerable maritime environment.
It is in India's interest to take a leading role in negotiations and developments with global countries, given its crucial position in the Indian Ocean Region and the need to protect itself against China's growing threat in that region. In order to take shipping on to the next level of connectedness, strong cybersecurity is imperative.
CIA's Supremacy in Global Spy Ring and Hammering Russian Intelligence Since Cold War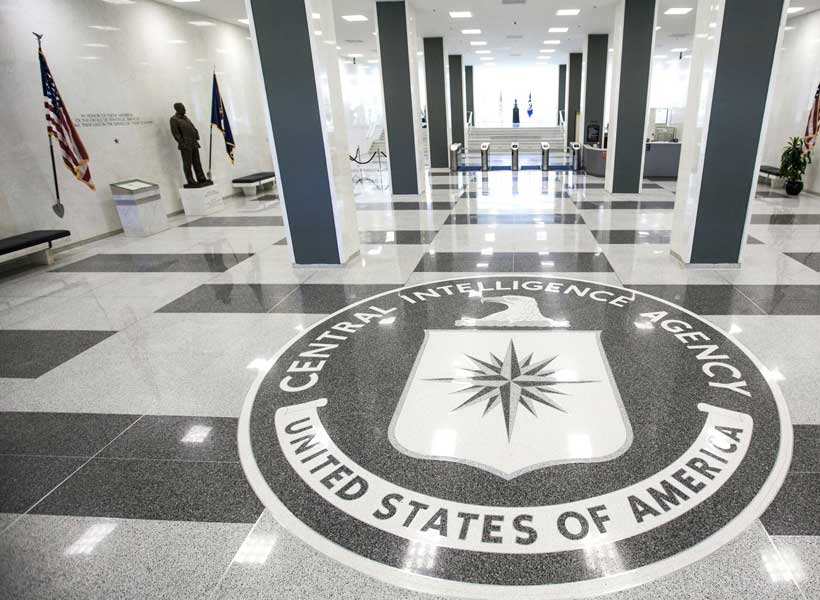 I Doubt Therefore I Survive"- Michael Richard Daniell Foot, British Intelligence Historian.
Since world war US always had upper hand in conducting sub/ unconventional warfare especially Covert Psyops, Americans have always heavily invested in sinister designs- the famous MKultra progaramme of using high psychotic drugs- LSD to psychologically weaken Human's mental state and force confessions out of them. Also, Its aim was to develop mind-controlling drugs for use against the Soviet bloc. The project attempted to produce a perfect truth drug for interrogating suspected Soviet spies during the Cold War, and to explore other possibilities of mind control. CIA's Subversion techniques and plans into the Soviet's camp and other communist camps are also one of the greatest security headache for Soviets. The problem was that Soviets espionage/ Intelligence temperament was not that ruthless, hard and developed as CIA's. Eventually, this became a reason of how and why US's psychological operations substantially harmed Russian/Soviets' influence too much. If we leave Vietnam, the scores of US in espionage circles, activities of de-installing regimes and squeezing Soviets sphere of influence and even now squeezing Russia's sphere of influence are much higher than of Russia. Further, this also becomes a strong reason why Russians were not able to swiftly retort to these activities in a fashion in which US does or the tit for tat temperament was not proactively seen from the Russian or Soviet's side. In other words, they struggled to match and register covert successes in countering US's influence in substantial sense.  A story of one of the greatest female speies and phenomenal covert operations led by US and west which set the stage rolling for "espionage" in global politics.
We mostly idealize male as spies, because of their endurance and the tradition or culture of talking only about male spies, the amount of glorification/popularization which a male spy gets is somewhere reduced to less when the story of female spy comes in. Though the mindset is now changing and people are now equally focusing on both the cases, However, it has been observed that stories of female spies are still struggling to get glorified or talked about in some parts of the world. The tides changed their directions when a female spy- Virginia Hall, regarded as one of the greatest female spy whose contribution led to Allied Forces Victory in World War-II. In America she is regarded as one of America's greatest heroes.
The Past
She was born on 6th April 1906 in Maryland, attended Roland Park country school, later for her higher studies she went to Barnard College(Columbia University) where she learned French, Italian and German and later moved to Geroge Washington University to peruse Economics. Virginia Hall's life was filled with roller coaster rides with dramatic twists and turns. She had a dream to become the first female Ambassador of the United States. She even started to work towards her dream by taking up the job of a clerk at the consular office in Warsaw Poland and later in Turkey. She didn't know that a major setback is still waiting for her. In an accident she lost her left leg, However, this accident didn't slow down Hall's dream, She was firm and determined to achieve her dreams and serve for her country.
Making of A Spy
Later, She applied for Foreign Services and her application in the foreign services was turned down because of disability and her gender(Females were rarely hired at that time). Repeatedly her applications were turned down over and over. However as usual her determination and refusal to comprise with her dreams were fueling/ not letting her dreams die. Later she moved to France for employment, where During World War-II in February 1940 (the early period of war) she become an ambulance driver for France Army, after the defeat of French she again moved to Spain for employment where she accidentally met British Intelligence Official name Geroge Bellows. Bellows got amazed by her communication and thinking skills and gave her the number of a "friend" who was working in Special Operations Executive(SOE), United Kingdom secret operations unit in World War-II. After getting in touch with "friend" she joined the SOE in April 1941.
The First Job
She gets the training in SOE and sent to France by France Section of SOE. She was given a cover of a reporter/ journalist for New York Post which enabled her to interview people, gather information from surroundings which can be useful for intelligence/ military officials of Allied Forces. Gradually she became an expert and learned how to arrange contacts, logistics, and who to bribe to get information and get the required work done. She also learned how to distribute and supervise wireless sets among agents and the network of SOE. Despite the French occupation by the Germans, she managed a long tenure as a spy-transmitting information to London about German which highlights her operational brilliance and. She also sensed danger and refused to attend a meeting of SOE Agents and later French Police raided the meeting place and SOE agents got arrested.
The Journey with Americas
After successfully planning an escape of the SOE agents from jail, when Hall returned, she was declined to serve in France because she and SOE networks were almost compromised, and sending her again would be too much risk. After this, Hall got in the contact with OSS(predecessor of CIA) and joined American Intelligence at the low rank. She was sent to France again by OSS. This time she was given a cover of poor peasant women, she used to roam around the various places and often changed her disguise to a milkmaid and prepared Cheese and sold cheese to German Soldiers. Hall was tasked to prepare resistance force known as Maquis and set up Anti- Nazi The environment in France, which would help Allied Forces during Invasion. Hall continued to gather information about German Soldier' locations and finance Maquis and help to set up resistance force which later helped Allied Forces in planning effective Invasions- Operation Jedburgh. No doubt with an artificial leg, she ruled the helm of Spy Networks, and in those times when females were rarely hired for jobs. German described her as "Most Dangerous Allied Spy" She successfully established Anti Nazi resistance which eventually led to the collapse of the Nazi and victory of Allied Forces, It was Hall with whom help Allied Forces were victories over the Axis Powers effectively. Hall broke all the stereotypes in the spying network who believe that Females are not that smart witted to survive in the Intelligence Word. She was awarded Distinguished Service Cross in 1945 and earlier she was also awarded prestigious British Medal. Later She becomes the first female to work in CIA, she was given desk jobs in CIA and due to her age she couldn't perform well in the tests which were mandatory in CIA and after a brief period of time she resigned and took retirement at the age of 60. She lived with her husband Paul Barnesville, Maryland, until her death in 1982. She always refused to talk/write about her World War-II or in-field experience which led to the curiosity of many. The way she believed in her instincts, intuition, and with the brilliant skill set despite one leg has made her one of the greatest spies of all time.