ADB Marks International Day Against Homophobia, Transphobia, and Biphobia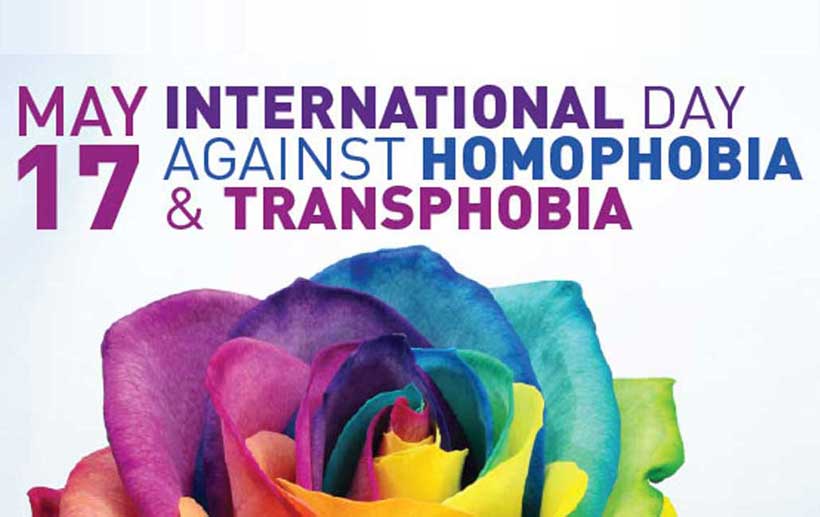 The Asian Development Bank (ADB) is marking the International Day Against Homophobia, Transphobia, and Biphobia (IDAHOT) for the first time by hosting two events over 2 days at ADB headquarters in Manila.
"ADB supports LGBT+ inclusion within and outside its organization. We are committed to a diverse and inclusive workforce where everyone is treated with respect regardless of gender, nationality, ethnicity, religion, sexual orientation, physical ability, and thinking style. We recognize that the promotion and strengthening of diversity, inclusion, and equality at ADB is critical to our effectiveness as an organization," said ADB President Mr. Takehiko Nakao.
On 16 May, IBM Philippines President and Country General Manager Ms. Aileen Judan-Jiao made a presentation on IBM's programs and initiatives to foster a diverse and inclusive workplace for all employees, including for those from the lesbian, gay, bisexual, transgender, and related communities (LGBT+).
ADB hosted a panel discussion on 17 May, which brought together ADB experts and civil society representatives to discuss ways to promote the inclusion of LGBT+ communities in ADB operations. The panel members included civil society leaders from APCOM, the Asia Pacific LGBT+ health and rights organization, and Babaylanes, the Philippines LGBT+ student and youth organization.
The inclusion of vulnerable groups in societies, including LGBT+ people, is critical to achieving a prosperous, inclusive, resilient, and sustainable region, as envisioned in ADB's Strategy 2030.
IDAHOT promotes inclusion and recognizes efforts to overcome the exclusion, discrimination, and violence that the LGBT+ community continues to experience in many parts of the world, including in Asia and the Pacific. IDAHOT recognizes the significant progress that has been made towards equality in many parts of the world. The date of 17 May was chosen to commemorate the World Health Organization's decision in 1990 to declassify homosexuality as a mental disorder.
Millions in Yemen 'a step away from starvation'
The crisis in Yemen, now in its seventh year of war, continues unabated, with thousands of people displaced and millions "a step away from starvation", the UN Humanitarian Relief Coordinator said on Wednesday during a high-level side event on the margins of the 76th General Assembly.
"The country's economy has reached new depths of collapse, and a third wave of the pandemic is threatening to crash the country's already fragile health-care system", Humanitarian Affairs chief Martin Griffiths told world leaders at the meeting: Yemen: Responding to the crises within the world's largest humanitarian crisis.
Underscoring that the most vulnerable always "bear the highest cost" of the crisis, he said that females were more likely to be hungry, sick or exposed to gender-based violence and, with little access to essential services, millions of internally displaced people face "a daily struggle to survive".
Cause for hope
In a positive development, the UN official credited the international community for stepping up support to the country's humanitarian aid operation.
Thanking the world leaders, he said that Yemen's Humanitarian Response Plan is "among the most well-funded", with 98 per cent of the pledges made at an event in March fulfilled.
With over $2 billion received, the UN and its partners were able to "prevent famine and pull people back from the brink of despair", delivering assistance to "every single one of the country's 333 districts".
'Far from done'
Despite these important achievements, Mr. Griffiths acknowledged that the work there is "far from done", as many sectors still face "alarming funding gaps" and humanitarians are working with less than one-fifth of the money needed to provide health care, sanitation, and shelter.
"Without additional funding, these and other forms of critical life-saving support – including food assistance – will have to be reduced in the coming weeks and months", he warned.
Three requests
The UN relief chief asked global leaders to continue generously supporting Yemen's humanitarian operation; respect international humanitarian law and protect civilians; and address the root drivers of the crisis, including restrictions on imports, which elevate the prices of essential goods.
He urged them to do "everything in our collective power to stop this war", saying, "at the end of the day, peace is what will provide Yemenis the most sustainable form of relief".
Children robbed
The war has robbed too many of Yemen's children of safety, education and opportunities.
"Each day, the violence and destruction wreak havoc on the lives of children and their families", Henrietta Fore, Executive Director of the UN Children's Fund (UNICEF), told the meeting.
She painted a grim picture of 1.7 million displaced youth, 11.3 million youngsters depending on humanitarian assistance to survive and 2.3 million under-five "acutely malnourished" – nearly 400,000 of whom are at "imminent risk of death".
"Being a child in Yemen means you have probably either experienced or witnessed horrific violence that no child should ever face", said the UNICEF chief.
"Quite simply, Yemen is one of the most difficult places in the world to be a child".
Millions 'marching towards starvation'
In his address, World Food Programme (WFP) chief David Beasley said that in a nation of 30 million people, food rations are needed by 12.9 million; while 3.3 million children and women need special nutrition, together with 1.6 million school children.
"We're literally looking at 16 million people marching towards starvation", he said.
With one thousand people a week dying from a lack of food and nutrition, the senior WFP official warned that if $800 million is not received in the next six months, the need to cut rations could lead to the death of 400,000 children under the age of five next year.
"We have a moral, obligation, to speak out and step up", he stated, appealing to the world leaders to "put the pressure on all parties…to end this conflict".
"These are our children; these are our brothers and sisters we need the donors to step up immediately otherwise children are going to die. Let's not let them down. Let's do what we need to do", concluded Mr. Beasley.
UN Women's feminist roadmap tackles triple crises of jobs, care and climate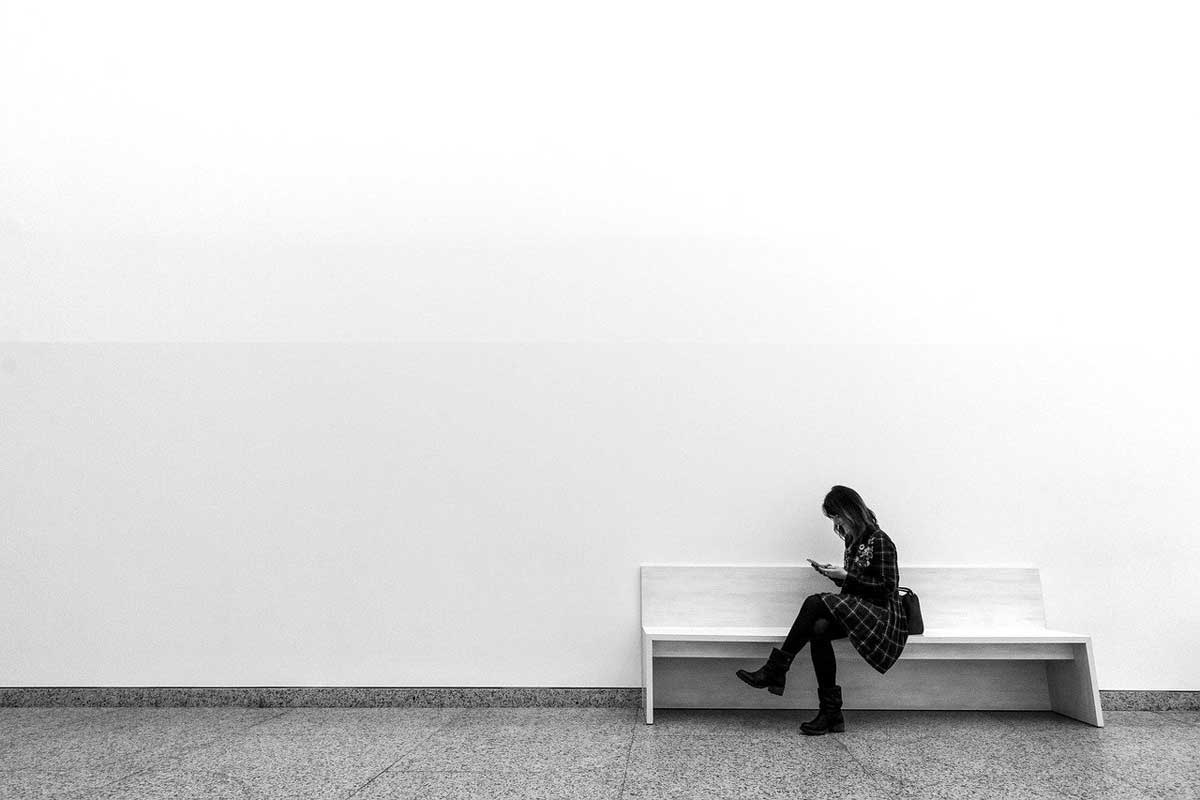 The UN's gender equality and empowerment organization on Thursday published a flagship feminist plan for economic recovery and transformation, which aims to learn the lessons of the past, and seize the opportunity to handle COVID-related crises better.
UN Women's Beyond COVID-19: A Feminist Plan for Sustainability and Social Justice, draws on the latest data, analysis, and input from more than 100 global experts to provide concrete pathways for putting gender equality, environmental sustainability, and social justice at the centre of global development efforts.
"We have a generational opportunity to break the vicious cycle of economic insecurity, environmental destruction and exclusionary politics and shape a better, more gender-equal and sustainable world", said Pramila Patten, UN-Women's Acting Executive Director.
A gloomy assessment
In the first UN plan of its kind, the report details how the COVID-19 pandemic has exacerbated pre-existing gender inequalities and laid bare weaknesses in the already fragile global care economy.
"Globally, in 2019 and 2020, women lost 54 million jobs, and even before the pandemic, they took on three times as much unpaid care work as men", according to UN Women.
Moreover, women are disproportionately impacted by environmental degradation while also being left out of decision-making around policy and financing to address climate change.
And by the end of 2021, men's jobs will have recovered, but there will still be 13 million fewer women in employment, the gender empowerment agency pointed out.
Trio of crises
The trio of interconnected crises of jobs, care and climate, systematically undermine gender equality and threaten the survival of people and planet, but there is still an opportunity to change course.
"Today's report provides a roadmap for how to do this, while recovering the ground that's been lost on gender equality and women's rights", said Ms. Patten.
To address these intersecting crises, UN Women is calling for better policy, action and investment, including in the care economy and social infrastructure, such as creating jobs and increasing support for unpaid caregivers.
The report maintains that public investments in care services could create 40 to 60 per cent more jobs than the same investments in construction.
Fair shot for women
Under the premise that transitioning to environmental sustainability can create up to 24 million new green jobs, the report stresses that women should have their fair share of these opportunities, including by getting the necessary training and skills.
And women's leadership must be promoted across institutional spaces, from governments to civil society and the private sector, and especially in crisis response.
Despite having been on the frontlines of the COVID-19 response, making up 70 per cent of healthcare workers globally, the roadmap notes that women currently hold only 24 percent of seats on COVID-19 taskforces that have coordinated the policy response around the world.
Raise the financial bar
Moreover, despite their critical roles as watchdogs and providing a social safety net in communities, women's organizations are woefully under-funded.
In 2018-19, women's rights organizations received only one per cent of all aid allocated by the Organization for Economic Co-operation and Development (OECD) to gender equality, amounting to only a tiny fraction of total aid.
This must change, says UN Women.
To finance these measures, transformative macroeconomic policies – including progressive taxes and, especially for low-income countries, global cooperation and debt relief – are urgently needed, the report says.
Equally important will be to achieve a shift in power relations to amplify the voices of historically excluded groups and ensure effective gender mainstreaming.
Torture, killings, lawlessness, still blight Burundi's rights record
The people of Burundi continue to endure serious human rights violations including possible crimes against humanity, the majority committed by those with links to the ruling party, UN-appointed independent investigators said on Thursday.
Despite a pledge by President Evariste Ndayishimiye to address the situation in the country after years of violent repression, crimes including arbitrary detention and execution, torture and intimidation, have not stopped, according to the UN Commission of Inquiry on Burundi.
"Not only have grave human rights violations continued to occur, but in some respects the situation has deteriorated", since President Ndayishimiye's took office in June last year, Commission chair Doudou Diene told journalists in Geneva.
These abuses happened against a backdrop of "multiple armed attacks" by opponents of the Government since August 2020, Mr. Diene explained.
"While seeking persons allegedly involved in the armed attacks or collaborating with rebel groups, the security forces targeted mainly members from the main opposition party, the National Congress for Liberty (CNL), former members of the Tutsi-dominated Burundian Armed Forces (ex-FAB), returnees and some of their family members. Some were executed, others disappeared or were tortured while detained arbitrarily."
Dire situation
The Commission noted that although the level of political violence in the Great Lakes nation decreased immediately after the 2020 elections – and with the country appearing to be "on the road to normalization" – the human rights situation remains "dire".
The national poll was held after the death of President Pierre Nkurunziza, whose decision to stand for a controversial third term in 2015 sparked major protests and mass displacement, and ultimately the establishment of the Commission of Inquiry by the Human Rights Council, in 2016.
The political climate today is "highly intolerant of dissent", the Commissioners maintained in their fifth and final report to the Human Rights Council, highlighting how members of opposition parties – notably the CNL – have been targeted, in particular since June 2021.
Imbonerakure impunity
Many security officers and others linked to the ruling party, the CNDD-FDD, continued to go unpunished for their crimes, they added, pointing to agents of the National Intelligence Service (SNR), police officers – including from the Mobile Rapid Intervention Groups (GMIR) – and the Imbonerakure youth-league, whose brutality has been documented in previous Commission of Inquiry reports.
Individuals belonging to these groups are "the main perpetrators of those violations, some of which could amount to crimes against humanity", the Commission of Inquiry report said. "They continue to enjoy widespread impunity for their actions, as has been the case since 2015."
Justice reforms lacking
Highlighting the lack of promised structural reforms to promote accountability in the country, Commissioner Françoise Hampson said that the "rule of law in Burundi continues to erode, despite the stated intention of President Ndayishimiye to restore it".
In common with the Commission's previous findings, Ms. Hampson noted how testimonies gathered for its latest report pointed to an organized campaign "against those elements of the civilian population that were seen as or thought to be hostile to the government in power" – a potential crime against humanity. "Some of the violations that this year's report detail, seem to be a continuation of that policy," she added.
In Burundi, the judicial system could not be relied upon "to curb or remedy human rights violations", Ms. Hampson continued, warning that the newly elected Government "has only been strengthening its control over the judiciary".
For the past five years, the Commission of Inquiry on Burundi has documented, monitored and reported alleged human rights violations in Burundi.
It has conducted more than 1,770 interviews, including remotely, in the Democratic Republic of the Congo (DRC), Rwanda, Tanzania, Uganda, as well as Burundi.
The Commission is scheduled to present its report to the Human Rights Council on 23 September, 2021.