The European Union and Central Asia: New opportunities for a stronger partnership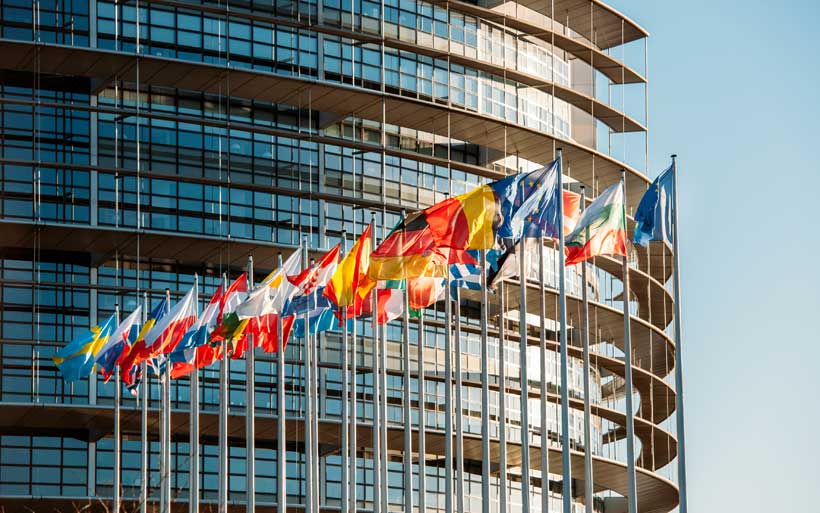 The European Union is outlining its vision for a renewed partnership with Central Asia, updating its strategy on relations with the region first set out in 2007.
The new Joint Communication adopted today by the European Commission and the High Representative of the Union for Foreign Affairs and Security Policy sets out a fresh vision for a stronger partnership with the five countries of Central Asia: Kazakhstan; the Kyrgyz Republic; Tajikistan; Turkmenistan; and Uzbekistan. It comes at a key moment of fast-developing Euro-Asian connectivity, reform and opening up in some of the countries of the region, and new momentum for regional cooperation.
"Central Asia has always been a key region: for its history, for its culture, and for its role of connecting East and West. Today it is becoming more and more strategic, amid positive internal and regional dynamics, as well as increasing global challenges that demand a strengthened partnership", said High Representative/Vice-President, Federica Mogherini. "Resilience and prosperity will be the pillars of our cooperation with Central Asia, of our support to sustainable development and reform processes, to the benefit of our citizens."
The Commissioner for International Cooperation and Development, Neven Mimica, added: "The European Union is a leading development partner for Central Asia, supporting the region with over €1 billion between 2014-2020 in areas such as the rule of law, environment, water, trade and border management. Through a renewed partnership, we want to strengthen our engagement with Central Asian partners to help them make the region more resilient, prosperous and better inter-connected."
The Joint Communication proposes to focus future EU engagement on two aspects:
Partnering for resilience by strengthening Central Asian states' capacity to overcome internal and external shocks and enhancing their ability to embrace reform;
Partnering for prosperity by supporting economic modernisation, promoting sustainable connectivity, and investing in youth.
In addition, the EU is determined to invest in regional cooperation in Central Asia, helping the countries of the region to promote dialogue and cooperation at their own pace.
Adding to the Enhanced Partnership and Cooperation Agreement that the European Union has signed with Kazakhstan, the EU intends to conclude negotiations on similar agreements with Uzbekistan and the Kyrgyz Republic, as well as to make the best possible use of its wider development assistance toolbox in the region.
In line with its Strategy on Connecting Europe and Asia and using existing frameworks of cooperation, the EU will, where appropriate, establish partnerships on sustainable connectivity with countries of Central Asia, following market principles, guaranteeing transparency and based on international standards. Envisaged areas of cooperation include transport, energy and digital connections, as well as people-to-people contacts.
Given the critical interest that Central Asian countries have in the future of the country, the EU also intends to step up cooperation with Central Asian partners to promote peace in Afghanistan. Integrating Afghanistan as appropriate in relevant EU-Central Asia dialogue meetings and regional programmes, and supporting more regional and trilateral cooperation projects with Afghan and Central Asian partners, will therefore remain a priority.
Background information
The Joint Communication adopted today by the European Commission and the High Representative of the European Union for Foreign Affairs and Security Policy will now be discussed in the Council and the European Parliament.
High Representative/Vice-President Mogherini, together with Commissioner Mimica, intends to present formally the new EU Strategy on Central Asia to her Central Asian counterparts at the 15th EU-Central Asia Ministerial meeting, which will take place on 7 July in Bishkek, Kyrgyz Republic.
Coronavirus and the EU Vaccines Strategy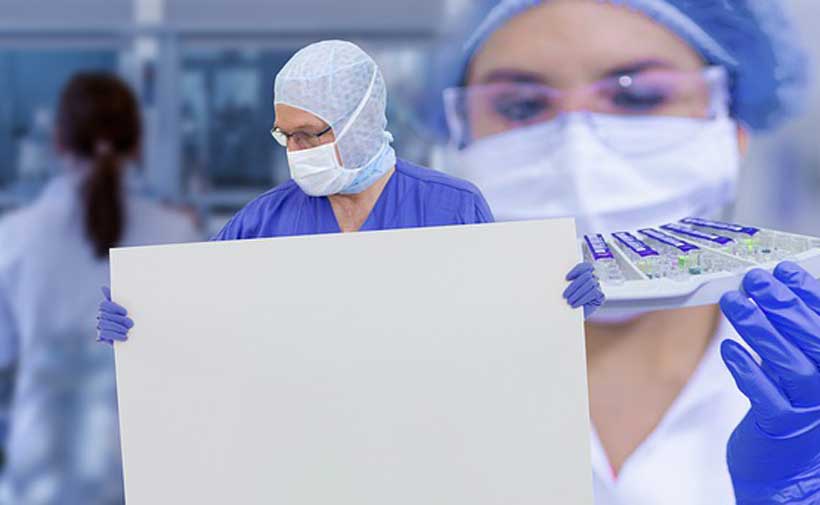 On 17 June, the European Commission presented a European strategy to accelerate the development, manufacturing and deployment of vaccines against COVID-19. The EU Vaccines Strategy intends to ensure the production in Europe of qualitative, safe and efficacious vaccines, and to secure swift access to them for Member States and their populations. Moreover, the Strategy reflects the global solidarity effort and ensures equitable access to an affordable vaccine as early as possible.
Joint action at EU level is the surest, quickest and most efficient way of achieving these objectives. No Member State on its own has the capacity to secure the investment in developing and producing a sufficient number of vaccines. It is only through swift and unified action by the EU and its Member States that sufficient and speedy supplies of a safe and effective vaccine can be ensured. A common strategy allows better hedging of bets, sharing of risks and pooling investments to achieve economies of scale, scope and speed.
The Commission has signed two first contracts to allow the purchase of a vaccine, once proven safe and efficient, with AstraZeneca and Sanofi-GSK. Successful exploratory talks were concluded with Johnson & Johnson on 13 August, CureVac on 18 August, Moderna on 24 August and BioNTech on 9 September.*
NEGOTIATION PROCESS
Are all Member States represented in the Steering Committee and in the Negotiation Team?
All Member States have endorsed the approach set out by the Vaccines Strategy and signed up to an agreement for its implementation. As a result, all Member States are represented at the Steering Committee which discusses and reviews all aspects of the Advanced Purchase Agreement (APA) contracts before signature. The Committee appoints the members of the Joint Negotiation Team, which negotiates the APAs with the vaccines developers and reports to the Committee. All participants in these instances have been appointed by their Governments and have signed declarations of absence of conflict of interest and confidentiality.
What is the difference between concluding an Advanced Purchase Agreement (APA) and signing a contract with a pharmaceutical company?
Before an Advanced Purchase Agreement (APA) is negotiated, the Negotiation Team holds exploratory talks with the company to find out whether proceeding into detailed contractual negotiations is reasonable. If this is the case and a common understanding is reached on a terms sheet, a tender invitation is sent to the company, which then has to propose an offer.
An APA is concluded when both sides have finalised the contractual work. This is discussed and agreed with the Steering Committee. The conclusion of an APA requires the approval of the Commission.
If the APA provides for an obligation for the Member States to purchase vaccine doses (even if there might also be additional optional doses in the APA), Member States have 5 working days to notify if they wish to opt-out. The contract is only signed if at least four Member States are ready to be bound by it.
If the APA provides only for an option for Member States to purchase vaccine doses at a later date, the Commission can approve and sign the APA directly with the company concerned. Member States can decide later whether to exercise the option. It are the Member States that are responsible for purchasing the vaccines when they become available.
Will the Commission publish the contracts signed with pharmaceutical companies?
The focus for the Commission is the protection of public health and securing the best possible agreements with companies so that vaccines are affordable, safe and efficacious. Contracts are protected for confidentiality reasons, which is warranted by the highly competitive nature of this global market. This is in order to protect sensitive negotiations as well as business related information, such as financial information and development and production plans.
Disclosing sensitive business information would also undermine the tendering process and have potentially far-reaching consequences for the ability of the Commission to carry out its tasks as set out in the legal instruments that form the basis of the negotiations. All companies require that such sensitive business information remains confidential between the signatories of the contract. The Commission therefore has to respect the contracts it concludes with the companies.
Finally, the Commission is accountable towards the other European institutions and the European citizen. The Commission is acting in full compliance with all applicable rules regarding financial management, which can be subject to audit at a later stage.
LIABILITY & INDEMNIFICATION
Has the Commission made concessions on liability to the industry, in particular on indemnification for certain liabilities?
The Commission ensures that any agreement made to secure vaccines through the Vaccines Strategy will be fully compliant with EU law. The contracts the Commission is negotiating fully respect and protect citizens' rights, in line with the Product Liability Directive.
In line with EU product liability rules, liability remains with the company. However, in order to compensate for potential risks taken by manufacturers due to the unusually shorter timespan for vaccines development, the APAs provide for Member States to indemnify the manufacturer for possible liabilities incurred only under specific conditions set out in the APAs.
The Commission has made clear throughout the implementation of the Vaccines strategy that it is not prepared to make compromises on the application of the existing rules that apply to bringing a pharmaceutical product into the market. These principles are equally valid for any indemnification clause the Commission negotiates.
Thus, the provisions on liability and indemnification do not alter in any way the regulatory burden of proof borne by the companies to demonstrate the safety and efficacy of their products. Any vaccine put on the market will have to meet the necessary safety requirements and undergo the independent scientific assessment by the European Medicines Agency as part of the EU market authorisation procedure.
The EU and Member States will continue taking all necessary measures to protect citizens, ensuring that:
a strict, independent scientific assessment (looking at quality, safety and efficacy) must be carried out before a vaccine is approved;
citizens' rights remain fully protected;
Member States are ready to financially cover certain of the companies risks to ensure that vaccines are actually available for EU citizens to protect public health.
AUTHORISATION PROCESS
How can a COVID-19 vaccine be developed and authorised within a 12-18 months timeframe when the normal process takes around 10 years? What are the roles of the European Medicines Agency (EMA) and the European Commission in this context and how can the process of marketing authorisation be speeded up in emergency situations?
We are currently in the middle of the most severe public health crisis in modern times. Finding a safe and effective vaccine will be a key element of the exit strategy from the pandemic. Europe and the world need to act swiftly and teams around the world are working with the ambition of delivering a successful vaccine within a timeframe of 12 -18 months. Delivering a successful vaccine within a compressed timeframe does however not mean compromising on safety, on the contrary, the safety and effectiveness of vaccines is non-negotiable and a fundamental requirement for any vaccine to reach the EU and other markets.
It is indeed true that vaccine development can take time and this is why we created our Vaccines Strategy to come together and work on all fronts, around the clock, with all Member States, global partners, researchers and scientists to develop a safe and efficacious vaccine in a short time frame. The often-quoted 10 year timeframe refers to the time from concept to authorisation, including gathering the necessary evidence through clinical trials. Reducing this timeline to 12-18 months means both accelerating development and manufacturing timelines as well as the marketing authorisation.
The regulatory processes will be flexible but will remain as rigorous as always. Together with the Member States and the European Medicines Agency, the Commission will use existing flexibilities in the EU's regulatory framework to accelerate the authorisation and availability of successful vaccines against COVID-19, while maintaining the standards for vaccine quality, safety and efficacy.
Market authorisation process
The vaccine producers will decide if and when to submit an application for a marketing authorisation for a vaccine. The role of the EMA in this context is to carry out an independent scientific assessment of the application and submit its scientific opinion to the European Commission which is responsible for issuing a marketing authorisation that is valid for the entire EU. The marketing authorisation will only be granted if the benefit-risk balance is positive following an assessment of the quality, safety and efficacy of the product.
Variations to usual development plans are possible in the emergency context and developers can reduce timelines, for example, by conducting some studies in parallel, instead of carrying them out sequentially, and by using a variety of trial designs and endpoints to determine efficacy. Developers are advised to discuss development plans with regulators to clarify requirements for marketing approval.
Clinical trials for COVID-19 vaccines are being carried out more quickly than usual because the effort being put into their organisation and conduct has been significantly increased by the sponsors, researchers and regulators. The widespread nature of the pandemic means that large numbers of trial participants can be recruited in a relatively short time, without compromising the quality of the trials themselves.
The EU regulatory system is dedicating significant resources to supporting the rapid development and authorisation of safe, effective and high-quality COVID-19 vaccines. EMA's pandemic Task Force (COVID-ETF), which brings together in one group the best scientific experts from the EU regulatory network, will work closely with EMA's human medicines committee (CHMP) for optimal and fast coordination of activities related to the development, authorisation and safety monitoring of vaccines against COVID-19.
Can a vaccine be approved before completion of phase 3 of clinical trials?
A core objective of the Commission and the European Medicines Agency, through the EU Vaccines Strategy, is to ensure the quality, safety and efficacy of vaccines. As such, any vaccine can only be granted a marketing authorisation in the EU after a thorough evaluation. To recommend the authorisation of a vaccine, EMA needs to have sufficient information on its safety, efficacy and pharmaceutical quality. Marketing authorisation is only granted when the evidence shows that the benefits of the vaccine outweigh any risks.
In principle, large-scale Phase 3 efficacy trials involving thousands of participants are required to support the marketing authorisation of a COVID-19 vaccine. These trials should be designed to measure the vaccine's efficacy in protecting against COVID-19 (efficacy endpoints) and its safety. This is because there are no known indicators (such as the levels of antibodies in the blood) that can predict protection and could be used instead of efficacy endpoints. In addition, we are currently in a situation where the virus is circulating, which makes it feasible to establish the efficacy of a vaccine in large-scale clinical trials.
The protocols of such clinical trials, including any plans for interim analyses, are subject to regulatory approval.
What does the scientific assessment by the European Medicines Agency consist of? What is the process of approval?
To obtain a marketing approval for a vaccine in the EU, a vaccine developer needs to submit the results of all testing/investigations to the medicines regulatory authorities in Europe as part of a 'marketing authorisation' application.
Applications for marketing authorisation submitted to EMA undergo a comprehensive, independent scientific assessment carried out by EMA's expert scientific committees on human medicines and on safety (the "CHMP" and "PRAC"), made up of experts working in national medicines' regulatory agencies. As for all medicines, EU legislation requires that the initial evaluations are carried out separately by two different assessment teams (led by a so-called Rapporteur and Co-Rapporteur) and reviewed by the Committee as a whole.
For COVID-19, EMA has put in place rapid review procedures to deliver assessments of applications quickly while ensuring robust scientific opinions. Key to this shortening of timescales are 'rolling reviews'. In a public health emergency, EMA assesses data for promising medicines or vaccines as they become available. Through these rolling reviews, EMA can therefore start evaluating data while the development is still ongoing. When the medicine's development is progressed enough for a marketing authorisation application, the formal assessment procedure can take place in a shorter than usual timeframe, because the data have already been scrutinised during the rolling review.
The CHMP, once it has concluded its scientific evaluation of the data and after assessing the quality, safety and efficacy of the medicinal product in question, makes a recommendation on whether the medicine should be given a marketing authorisation in the EU.
However, if comprehensive data would not be available at the time of the marketing authorisation application, the EU regulatory system is designed to potentially accommodate this situation by providing for a conditional authorisation system. This means that the initial ("conditional") authorisation granted by the Commission is based on less comprehensive data than would normally be the case (nonetheless with a positive benefit-risk balance), and with obligations on the marketing authorisation holders for the data to be completed afterwards and to be submitted for assessment. Conditional marketing authorisations are closely monitored and are subject to annual review.
The European Commission takes a decision on whether or not to issue the marketing authorisation on the basis of the recommendation from the EMA. The decision-making timeframe will also be reduced by shortening the period for consulting Member States, and allowing translation of the documents into the full set of languages after the authorisation, rather than before.
What safety requirements need to be met?
In order to authorise any medicinal product, EMA needs to have and assess robust information on its safety, efficacy and pharmaceutical quality, with safety being of the utmost importance. The safety requirements for COVID-19 vaccines remain as high as for any other vaccine in the EU, the context of a pandemic will not change this.
Before a vaccine is approved for use, the main body of evidence for its safety and efficacy comes from the results of clinical trials, where participants are selected carefully and followed up under controlled conditions.
In addition, after authorisation, EU law requires that the safety of the vaccine – as is the requirement all medicinal products – will be monitored while in use. In addition to safety, the vaccine's effectiveness should also be monitored. As part of such monitoring, studies are carried out after marketing. Some of these studies may be imposed on companies as part of the conditions for maintaining their marketing authorisation; other studies will be conducted by public authorities responsible for vaccination programmes.
The EU has a comprehensive safety monitoring (pharmacovigilance) system that allows measures to be put in place to minimise risk, to ensure reporting of suspected side effects, to detect any potential adverse effects, and introduce any necessary mitigating actions early.
Specifically for COVID-19 vaccines, EMA in close collaboration with the Commission, Member States, European and international partners, is establishing enhanced safety monitoring activities. These activities are aimed at making sure that any new information collected post-marketing will be identified and evaluated as quickly as possible, and appropriate regulatory actions are taken in a timely manner to protect patients and safeguard public health. These activities include the collection of exposure data, enhanced safety signal detection and management, enhanced transparency and setting a European infrastructure for vaccines monitoring, including multicentre observational studies on COVID-19 patients. Prompt and clear communication of the outcomes of these evaluations will be ensured.
ONCE A VACCINE IS AVAILABLE
What actually happens when the vaccine is available?
A vaccine will only become available after meeting the established safety requirements, having first undergone the robust scientific assessment by the European Medicines Agency and completed the EU market authorisation procedure.
The Member States will then be able to benefit from those doses by purchasing them, according to the APA concluded.
Where will the doses be stored?
Each Member State will decide on the best way to store the vaccines. The technical storage conditions are defined by each manufacturer based on specific requirements of each type of vaccine so as to ensure they quality.
Who will receive the first doses?
All Member States will have equal access to the available doses. The Member States will then decide whom they will offer the vaccines to among their population.
COVID-19 VACCINE GLOBAL ACCESS FACILITY (COVAX)
What is the Commission's involvement with COVAX?
The COVAX Facility, co-led by Gavi, the Vaccine Alliance, the Coalition for Epidemic Preparedness Innovations (CEPI) and WHO, aims to accelerate the development and manufacture of COVID-19 vaccines and to guarantee fair and equitable access for every country in the world.
Supporting equal and global access to a safe and efficient vaccine for everyone in the world is a priority for the Commission. No region of the world is safe until we are all safe. That is why, on 31 August, the Commission's expressed its interest to participate in COVAX. The 31 August announcement included a support of €400 million in guarantees for the COVAX Facility. The vaccines purchased in this context are for Low and Medium Income Countries.
The Commission and Member States joining the COVAX Facility reaffirm that they are supporting COVAX's objectives and interest as a group, in order to make the EU Vaccines Strategy and the COVAX Facility complementary and thus mutually reinforcing.
The Commission and Member States are currently pursuing a joint approach for their participation in COVAX, and the 31 August expression of interest is part of this process. Talks are ongoing with Gavi and CEPI to reach an agreement in September on terms and conditions for the EU's participation in the COVAX Facility. .
Will the Commission procure vaccines through the COVAX facility?
The Commission is only purchasing vaccines on behalf of EU Member States via the mechanism set up in the EU Vaccines Strategy and finances it through the Emergency Support Instrument (ESI). The Commission's participation in COVAX supports a global effort to produce and distribute vaccines to all in need, in particular for low and middle income countries. The detailed terms and conditions for the EU's and Member States' participation and contribution is under discussion and will be worked out in the coming days and weeks.
Can Member States buy vaccines through COVAX?
Member States have committed, as part of the EU Vaccines Strategy, not to enter into parallel negotiations with the same vaccine manufacturers with which talks are on-going at EU level. This does not exclude the possibility to take part in negotiations with other vaccine companies through COVAX.
What will the guarantees be used for and why not give cash?
The Commission is providing financial guarantees backing COVAX negotiations on advanced purchase agreements of vaccines. These guarantees will enable COVAX to lower the risk and conclude advanced purchase agreements with a larger portfolio of vaccine producers.
Contracts under negotiation by COVAX require a strong financial backing which the EU guarantees will provide.
How does the Commission ensure complementarity between the EU Vaccines Strategy and COVAX?
The EU Vaccines Strategy goes hand in hand with the EU's commitment to global solidarity. This applies at different levels: support to companies in their capacity expansion, advancing research and support development for the benefit of the world population. Investing upfront in the accelerated development and manufacturing of vaccines to the benefit of the rest of the world. By providing financial resources to the international institutions, such as WHO, CEPI, GAVI, the EU is also supporting access to vaccines for the whole world.
Manufacturers with whom the EU negotiates are also committed to supply future doses to other countries in the world, there is no exclusivity for delivery to Europe only and no export restriction.
What Europe is doing is making important and risky investments so that together with the regulatory authorisation procedures that we have in place, we accelerate the development of safe and efficacious vaccines, which will also be to the benefit of the rest of the world.
What we do in Europe is complementary and mutually reinforcing with our action for global solidarity. That is also why the Commission and the EU Member States have decided to join the COVAX facility.
Explainer: Capital Markets Union Action Plan
What is the Capital Markets Union (CMU) and why is it important?
The CMU is the EU's plan to create a truly single market for capital across the EU. It aims to get investment and savings flowing to the companies and projects that need them across all Member States, benefitting citizens, investors and companies, regardless of where they are located. The CMU provides new sources of funding for businesses, helps increase options for savers and makes the economy more resilient.
Fully functioning and integrated capital markets will allow the EU's economy to grow in a sustainable way and to be more competitive. An economically stronger Europe will better serve its citizens and help the EU play a stronger role on the global stage.
The CMU is essential for delivering on all of the EU's key economic policy objectives: ensuring Europe's recovery from the coronavirus crisis, an inclusive and resilient economy that works for all, the transition towards a digital and sustainable economy, and a strategically autonomous EU in an increasingly complex global economic context. Meeting these objectives requires massive investment that public money and traditional funding through bank lending alone cannot deliver. Only well-functioning, deep and integrated capital markets can provide the scale of support needed to recover from the crisis and power the transition. The CMU is not a goal in itself, but a fundamental policy to progress on key European priorities.
Completing the CMU requires support from the European Parliament and Member States at the highest level and from technical experts in public administration. It also requires that market participants make good use of the measures. The EU can offer tools and put in place supporting conditions, but it is for national authorities to implement them on the ground, and for private actors to take the initiative, seize business opportunities and innovate.
Work on the CMU was launched well before the coronavirus crisis. But the pandemic has injected real urgency into the CMU. Public support and bank loans have helped households and businesses stay afloat by addressing the short-term liquidity squeeze caused by lock-downs. In order to stay solvent in the medium and longer term, however, businesses need a more stable funding structure. The EU's industry, including small and medium-sized businesses, needs more equity to recover from the economic shock and become more resilient.
What has been done so far?
Efforts to put in place a single market for capital started with the Treaty of Rome more than fifty years ago. The Maastricht Treaty of 1992 and the Financial Service Action Plan of 1999 sought to deliver on that vision, revealing however that the complexity and importance of European capital markets merited a further dedicated and targeted set of measures. The Commission therefore adopted the first dedicated CMU Action Plan in 2015. Responding to evolving challenges and priorities, this was further complemented with new actions in the CMU Mid-Term Review of 2017.
The Commission has delivered on all the individual actions announced in the 2015 CMU Action Plan and the 2017 Mid-term Review. The European Parliament and the Member States have agreed on 12 out of the 13 legislative proposals on the key CMU building blocks and on all three proposals on sustainable finance. While the EU has made significant progress, creating and deepening the CMU is complex and no single measure will complete it. Progress on some controversial issues has been slow and there are still significant barriers to a well-functioning CMU. There are difficulties in many areas, including supervision, taxation and insolvency laws. These barriers exist for a number of reasons, including the specific financial culture in any given Member States. These differences are deep-rooted, and will take time to tackle. The transition towards a Capital Markets Union remains a long-term EU-wide structural reform that requires time, effort, resources and – above all – unwavering political commitment.
What are the benefits of a Capital Markets Union (CMU)?
The CMU will complement Europe's strong tradition of bank financing and will help to:
Make funding more accessible for European companies: the CMU will mobilise capital in Europe and channel it to all companies, including SMEs, and infrastructure projects that need it to expand and create jobs.
Bring funding more effectively to investment projects across the EU: the CMU is a classic single market project that benefits all Member States. Those Member States with the smallest markets and high growth potential have a lot to gain from a better channelling of capital and investment into their projects. More developed market economies will benefit from greater cross-border investment and saving opportunities.
Give opportunities to individuals to save and invest long-term. The CMU is important to create a more inclusive and resilient society. It can also help address societal challenges such as the one posed by Europe's ageing population by contributing to an adequate and sustainable income at old age.
Make the financial system more stable: by opening up a wider range of funding sources and more long-term investment, and reducing the vulnerability of EU citizens and companies to banking shocks, such as those they were exposed to during the financial crisis.
Deepen financial integration and increase competition: more cross-border risk-sharing, deeper and more-liquid markets and diversified sources of funding should deepen financial integration, lower costs and increase European competitiveness, therefore benefitting European consumers.
What does the new CMU Action Plan seek to achieve?
While significant progress has been made in the previous CMU Action Plan, some of the critical barriers to a single market remain. Therefore, it is time for complementary measures to be put forward, allowing the EU to also tackle the new challenges that the EU faces today with the coronavirus pandemic.
In today's Action Plan, the Commission has set out a list of measures to make real progress on completing the Capital Markets Union. These measures build on detailed discussions with stakeholders as well as the recommendations of the High Level Forum on Capital Markets Union, which brought together high-calibre industry representatives, academics and representatives of civil societies. They also take into account and build on the Capital Markets Recovery Package announced by the Commission on 24 July and the Banking Package of 28 April, which both aim to facilitate bank lending to households and businesses and make it easier for capital markets to support European businesses to recover from the crisis.
The Commission has committed to 16 new measures to achieve three key objectives:
Ensuring that the EU's economic recovery is green, digital, inclusive and resilient by making financing more accessible for European companies, in particular SMEs;
Making the EU an even safer place for individuals to save and invest long-term;
Integrating national capital markets into a genuine EU-wide single market for capital.
Individually, each measure represents one more piece of the puzzle: a step forward in areas where progress has been slow or where further work is necessary to achieve CMU. Taken together, they move the EU closer to the vision for CMU: a single market for capital across the EU that works for all Europeans, wherever they live and work.
How will CMU contribute to economic recovery?
The Commission has put forward "Next Generation EU" – an emergency temporary recovery package to help repair the immediate economic and social damage brought by the coronavirus pandemic, kick-start Europe's recovery and prepare for a greener and more digital future. In parallel, the European Central Bank, Member States, and regional and local authorities have taken extraordinary measures and injected public funds on an unprecedented scale to support the recovery. Banks have so far broadly continued lending to businesses. However, this financing – despite being absolutely essential for Europe's short-term recovery – will not be sufficient given the magnitude and expected duration of financing needs. Market financing will be the lifeblood that sustains the recovery and future growth over the long-term.
The strength and durability of the economic recovery will crucially depend on the availability of sufficient funding to EU companies. The use of market funding and especially of equity will therefore be paramount to support the economic rebound. Given the high level of domestic savings and openness of the EU financial system to global investors, there should not be a genuine shortage of funding. At the same time, savers must have the confidence to invest in a safe way, benefitting from the opportunities offered by the economic recovery.
What measures are being put forward to facilitate the financing of companies?
The ability of a company to access funding has a strategic importance in enabling it to grow, create jobs and innovate. As such, ensuring diverse availability of financing sources is crucial, as some types of funding would be more appropriate to some companies than to others. While bank financing is used by an overwhelming majority of SMEs, it might not be appropriate or too costly for some, especially small innovative companies without existing assets or regular revenues. Equity finance via capital markets can therefore often be more suitable for them and allow for more flexibility. In addition, diversifying sources of funding also contributes to economic and financial stability, by making sure that options remain for companies to fund themselves even when other channels are not available.
Bonds and private equity have increasingly played an important complementary role to bank lending in recent years. Access to some forms of funding, such as public equity, remains limited in most Member States. The new measures put forward by today's Action Plan aim to further facilitate the use of market funding and to help companies employ all possible funding sources, tailoring to their business models and individual needs. As one of the measures, the Commission will assess the feasibility of setting up a scheme where banks would be required to redirect SMEs whose credit application they have turned down towards alternative finance providers.
Further to that, the Action Plan will seek to make companies more visible to cross-border investors and better integrate markets by setting up an EU-wide platform that provides investors with seamless access to comparable company information. It will also seek to simplify the listing rules for public markets and encourage more long-term investment by investment funds. It will seek to support the re-equitisation of the corporate sector by incentivising institutional investors and review the existing securitisation framework to enhance the provision of credit to EU companies, in particular SMEs.
What measures are being put forward to make capital markets more attractive for retail investors?
Europe has one of the highest individual savings rates in the world. However, the level of retail investor participation in capital markets remains very low compared to other economies. This fails to serve the interests of people whose savings generate low or even negative real interest rates. It also deprives EU companies, and the EU economy in general, of much needed long-term investment. The individual investors who invest in the EU capital markets should, in many cases, be able to receive higher returns than is currently the case. At present, retail investors do not benefit sufficiently from the investment opportunities offered by capital markets and cannot adequately address their retirement needs.
Encouraging capital market investments from European households and savers can help meet the individual challenges posed by population ageing and low interest rates. It would allow people to build or protect their wealth and to meet their financing needs related to health, education and retirement.
Availability of deep and efficient capital markets can also contribute to the development of funding sources alternative to bank credit, therefore funnelling money into other financial instruments that firms use to diversify their funding. This can help improve access to financing also for SMEs and benefit the real economy in general by enabling companies to invest and create jobs.
The new CMU Action Plan puts forward a number of measures that seek to enhance the financial literacy of retail investors in order to enable them to make better financial decisions and leverage the possibilities provided for by capital markets. It will assess and review the applicable rules in the area of inducements, meaning the practices that encourage individuals to buy a particular item, such as the promise of a price reduction. This will ensure that investors receive fair advice and comparable product information. It will seek to improve the level of professional qualifications of financial advisors as well as facilitate the monitoring of pension adequacy in Member States and seek to develop best practices in the area of pension systems.
Why does CMU seek to facilitate capital market integration? What measures are being put forward in that respect?
European capital markets today remain fragmented along national lines. This locks out people and businesses in smaller local markets from the benefits of integration, notably access to a large investor base. It is essential to have well-developed local capital markets across the EU that can serve the needs of companies and savers, while at the same time integrating those markets into one single market of capital. As the benefits of larger-scale markets remain underexploited, EU financial actors are disadvantaged compared to their global peers. The departure of the UK from the EU means that parts of the financial industry are relocating to the EU, which will contribute to its multi-centre financial architecture. Ensuring the optimal flow of information and capital across the EU is therefore essential.
Today's Action Plan aims to tackle key remaining obstacles to market integration. Many of the measures set out in the previous CMU Action Plan have now been agreed and are being implemented. This is, however, not enough. Progress on some controversial issues has been slow. There are still significant barriers to a well-functioning CMU in many areas, including taxation, company and non-bank insolvency law. In these areas, the Commission will propose targeted measures, focusing on the most significant barriers that cause market fragmentation and deter cross-border investment.
For example, the stark divergence between national insolvency regimes is a long-standing structural barrier to cross-border investment. Harmonisation of certain targeted areas of national insolvency rules or their convergence could enhance legal certainty. To make the outcome of insolvency proceedings more predictable, the Commission will bring forward an initiative for minimum harmonisation or increased convergence in targeted areas of non-bank insolvency law. In addition, together with the European Banking Authority, the Commission will explore possibilities to enhance data reporting in order to allow for a regular assessment of the effectiveness of national loan enforcement regimes.
Another example is taxation. A significant burden in this area is caused by divergent, burdensome, lengthy and fraud-prone refund procedures for tax withheld in cases of cross-border investment. These procedures lead to considerable costs that dissuade cross-border investment where taxes on the return on investment need to be paid both in the Member States of the investment and of the investor, to be reimbursed only afterwards, after a lengthy and costly process. In order to lower costs for cross-border investors and prevent tax fraud, the Commission will propose a common, standardised, EU-wide system for withholding tax relief at source.
How will the CMU support the EU's key policy objectives?
The Capital Markets Union is the project that seeks to improve the EU's financial system so that it best contributes to addressing Europe's immediate and long-term challenges. More diversified funding sources can mobilise trillions of euros of investments in the twin transition, green and digital. Moreover, capital markets need to function efficiently to be able to redirect large-scale investments and to make the economy more resilient.
Public funds will not be sufficient to meet these financing needs. An efficient single market for capital is needed to mobilise the necessary funds and to ensure that sustainability considerations are rigorously incorporated in financing decisions. Digitalisation will also continue to require significant private investment if the EU's economy is to remain competitive globally.
As stated in the EU strategy on 'shaping Europe's digital future', innovative companies need funding that only capital markets can provide. This is partly because many of these companies lack the physical collateral required for bank loans. This adds to the urgency of deepening the CMU. Mastering technological advancement is also critical for the EU's financial sector to gain in efficiency, to improve access to capital and to be able to better serve Europe's people, as well as to remain competitive globally. The CMU will also improve the opportunities for SMEs to access funding and therefore will contribute to meeting the objectives of the EU's March 2020 SME strategy for a sustainable and digital Europe.
The strategies on CMU, sustainable finance, digital finance and SMEs, as well as the Recovery Plan and Next Generation EU are all mutually reinforcing. They are a joined-up package of measures to strengthen Europe's economy and make it more competitive and sustainable, and to better serve its people and companies.
How will the Commission monitor progress towards CMU?
The Commission regularly reports on the progress of legislative proposals and other measures under the first CMU Action Plan and will continue to do so also for the second Action Plan. The Commission will complement this regular reporting of legislative progress with the monitoring of how EU capital markets evolve. It has for this purpose commissioned a study that reviewed available data and indicators, with a view to establish a tool for regular measuring of progress.
A fresh start on migration: Striking a new balance between responsibility and solidarity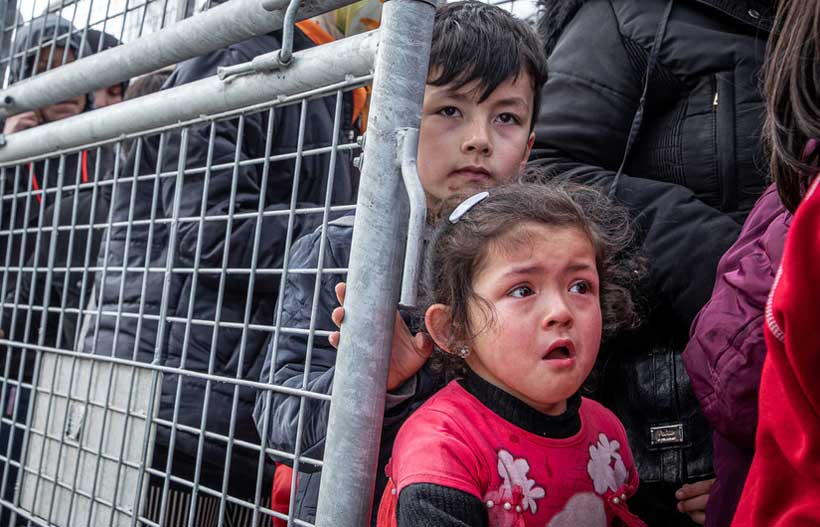 European Commission is proposing a new Pact on Migration and Asylum, covering all of the different elements needed for a comprehensive European approach to migration. It sets out improved and faster procedures throughout the asylum and migration system. And it sets in balance the principles of fair sharing of responsibility and solidarity. This is crucial for rebuilding trust between Member States and confidence in the capacity of the European Union to manage migration.
Migration is a complex issue, with many facets that need to be weighed together. The safety of people who seek international protection or a better life, the concerns of countries at the EU's external borders, which worry that migratory pressures will exceed their capacities and which need solidarity from others. Or the concerns of other EU Member States, which are concerned that, if procedures are not respected at the external borders, their own national systems for asylum, integration or return will not be able to cope in the event of large flows.
The current system no longer works. And for the past five years, the EU has not been able to fix it. The EU must overcome the current stalemate and rise up to the task. With the new Pact on Migration and Asylum, the Commission proposes common European solutions to a European challenge. The EU must move away from ad-hoc solutions and put in place a predictable and reliable migration management system.
Following extensive consultations and an honest and holistic assessment of the situation, the Commission proposes to improve the overall system. This includes looking at ways of improving cooperation with the countries of origin and transit, ensuring effective procedures, successful integration of refugees and return of those with no right to stay. No single solution on migration can satisfy all sides, on all aspects – but by working together, the EU can find a common solution.
European Commission President Ursula von der Leyen said: "We are proposing today a European solution, to rebuild trust between Member States and to restore citizens' confidence in our capacity to manage migration as a Union. The EU has already proven in other areas that it can take extraordinary steps to reconcile diverging perspectives. We have created a complex internal market, a common currency and an unprecedented recovery plan to rebuild our economies. It is now time to rise to the challenge to manage migration jointly, with the right balance between solidarity and responsibility."
Vice-President for Promoting our European Way of Life, Margaritis Schinas, said: "Moria is a stark reminder that the clock has run out on how long we can live in a house half-built. The time has come to rally around a common, European migration policy. The Pact provides the missing pieces of the puzzle for a comprehensive approach to migration. No one Member State experiences migration in the same way and the different and unique challenges faced by all deserve to be recognised, acknowledged and addressed."
Commissioner for Home Affairs, Ylva Johansson, said: "Migration has always been and always will be part of our societies. What we are proposing today will build a long-term migration policy that can translate European values into practical management. This set of proposals will mean clear, fair and faster border procedures, so that people do not have to wait in limbo. It means enhanced cooperation with third countries for fast returns, more legal pathways and strong actions to fight human smugglers. Fundamentally it protects the right to seek asylum".
Stronger trust fostered by better and more effective procedures
The first pillar of the Commission's approach to building confidence consists of more efficient and faster procedures. In particular, the Commission is proposing to introduce an integrated border procedure, which for the first time includes a pre-entry screening covering identification of all people crossing the EU's external borders without permission or having been disembarked after a search and rescue operation.
This will also entail a health and a security check, fingerprinting and registration in the Eurodac database. After the screening, individuals can be channeled to the right procedure, be it at the border for certain categories of applicants or in a normal asylum procedure. As part of this border procedure, swift decisions on asylum or return will be made, providing quick certainty for people whose cases can be examined rapidly.
At the same time, all other procedures will be improved and subject to stronger monitoring and operational support from EU agencies. The EU's digital infrastructure for migration management will be modernised to mirror and support these procedures.
Fair sharing of responsibility and solidarity
The second pillar at the core of the Pact is fair sharing of responsibility and solidarity. Member States will be bound to act responsibly and in solidarity with one another. Each Member State, without any exception, must contribute in solidarity in times of stress, to help stabilize the overall system, support Member States under pressure and ensure that the Union fulfils its humanitarian obligations.
In respect of the different situations of Member States and of fluctuating migratory pressures, the Commission proposes a system of flexible contributions from the Member States. These can range from relocation of asylum seekers from the country of first entry to taking over responsibility for returning individuals with no right to stay or various forms of operational support.
While the new system is based on cooperation and flexible forms of support starting off on a voluntary basis, more stringent contributions will be required at times of pressure on individual Member States, based on a safety net.
The solidarity mechanism will cover various situations – including disembarkation of persons following search and rescue operations, pressure, crisis situations or other specific circumstances.
A change of paradigm in cooperation with non-EU countries
The EU will seek to promote tailor-made and mutually beneficial partnerships with third countries. These will help address shared challenges such as migrant smuggling, will help develop legal pathways and will tackle the effective implementation of readmission agreements and arrangements. The EU and its Member States will act in unity using a wide range of tools to support cooperation with third countries on readmission.
A comprehensive approach
Today's package will also seek to boost a common EU system for returns, to make EU migration rules more credible. This will include a more effective legal framework, a stronger role of the European Border and Coast Guard, and a newly appointed EU Return Coordinator with a network of national representatives to ensure consistency across the EU.
It will also propose a common governance for migration with better strategic planning to ensure that EU and national policies are aligned, and enhanced monitoring of migration management on the ground to enhance mutual trust.
The management of external borders will be improved. The European Border and Coast Guard standing corps, scheduled for deployment from 1 January 2021, will provide increased support wherever needed.
A credible legal migration and integration policy will benefit European societies and economies. The Commission will launch Talent Partnerships with key non-EU countries that will match labour and skills needs in the EU. The Pact will strengthen resettlement and promote other complementary pathways, seeking to develop a European model of community or private sponsorship. The Commission will also adopt a new comprehensive Action Plan on integration and inclusion for 2021-2024.
Next steps
It is now for the European Parliament and Council to examine and adopt the full set of legislation necessary to make a truly common EU asylum and migration policy a reality. Given the urgency of local situations in several Member States, the co-legislators are invited to reach a political agreement on the core principles of the Asylum and Migration Management Regulation and to adopt the Regulation on the EU Asylum Agency as well as the Regulation on Eurodac by the end of the year. The revised Reception Conditions Directive, Qualification Regulation and recast Return Directive should also be adopted quickly, building on the progress already made since 2016.
Background
Today's proposals deliver on President von der Leyen's commitment in her Political Guidelines to present a new Pact on Migration and Asylum. The Pact is based on in-depth consultations with the European Parliament, all Member States, civil society, social partners and business, and crafts a careful balance integrating their perspectives.