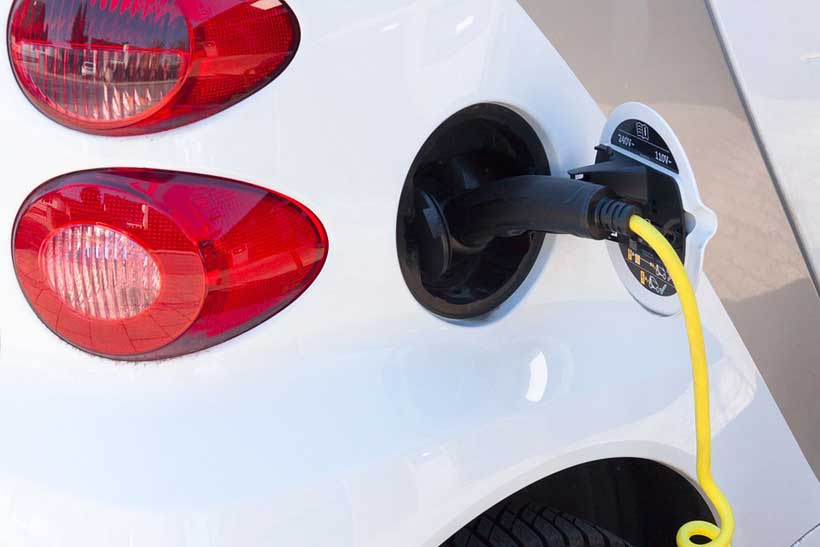 Today the average car runs on fossil fuels, but growing pressure for climate action, falling battery costs, and concerns about air pollution in cities, has given life to the once "over-priced" and neglected electric vehicle.
With many new electric vehicles (EV) now out-performing their fossil-powered counterparts' capabilities on the road, energy planners are looking to bring innovation to the garage — 95% of a car's time is spent parked. The result is that with careful planning and the right infrastructure in place, parked and plugged-in EVs could be the battery banks of the future, stabilising electric grids powered by wind and solar energy.
Today the average car runs on fossil fuels, but growing pressure for climate action, falling battery costs, and concerns about air pollution in cities, has given life to the once "over-priced" and neglected electric vehicle.
With many new electric vehicles (EV) now out-performing their fossil-powered counterparts' capabilities on the road, energy planners are looking to bring innovation to the garage — 95% of a car's time is spent parked. The result is that with careful planning and the right infrastructure in place, parked and plugged-in EVs could be the battery banks of the future, stabilising electric grids powered by wind and solar energy.
Advanced forms of smart charging
An advanced smart charging approach, called Vehicle-to-Grid (V2G), allows EVs not to just withdraw electricity from the grid, but to also inject electricity back to the grid. V2G technology may create a business case for car owners, via aggregators (PDF), to provide ancillary services to the grid. However, to be attractive for car owners, smart charging must satisfy the mobility needs, meaning cars should be charged when needed, at the lowest cost, and owners should possibly be remunerated for providing services to the grid. Policy instruments, such as rebates for the installation of smart charging points as well as time-of-use tariffs (PDF), may incentivise a wide deployment of smart charging.
"We've seen this tested in the UK, Netherlands and Denmark," Boshell says. "For example, since 2016, Nissan, Enel and Nuvve have partnered and worked on an energy management solution that allows vehicle owners and energy users to operate as individual energy hubs. Their two pilot projects in Denmark and the UK have allowed owners of Nissan EVs to earn money by sending power to the grid through Enel's bidirectional chargers."
Perfect solution?
While EVs have a lot to offer towards accelerating variable renewable energy deployment, their uptake also brings technical challenges that need to be overcome.
IRENA analysis suggests uncontrolled and simultaneous charging of EVs could significantly increase congestion in power systems and peak load. Resulting in limitations to increase the share of solar PV and wind in power systems, and the need for additional investment costs in electrical infrastructure in form of replacing and additional cables, transformers, switchgears, etc., respectively.
An increase in autonomous and 'mobility-as-a-service' driving — i.e. innovations for car-sharing or those that would allow your car to taxi strangers when you are not using it — could disrupt the potential availability of grid-stabilising plugged-in EVs, as batteries will be connected and available to the grid less often.
Impact of charging according to type
It has also become clear that fast and ultra-fast charging are a priority for the mobility sector, however, slow charging is actually better suited for smart charging, as batteries are connected and available to the grid longer. For slow charging, locating charging infrastructure at home and at the workplace is critical, an aspect to be considered during infrastructure planning. Fast and ultra-fast charging may increase the peak demand stress on local grids. Solutions such as battery swapping, charging stations with buffer storage, and night EV fleet charging, might become necessary, in combination with fast and ultra-fast charging, to avoid high infrastructure investments.
To learn more about smart charging, read IRENA's Innovation Outlook: smart charging for electric vehicles. The report explores the degree of complementarity potential between variable renewable energy sources and EVs, and considers how this potential could be tapped through smart charging between now and mid-century, and the possible impact of the expected mobility disruptions in the coming two to three decades.
Five Reasons Why Countries in the Arabian Gulf are Turning to Renewables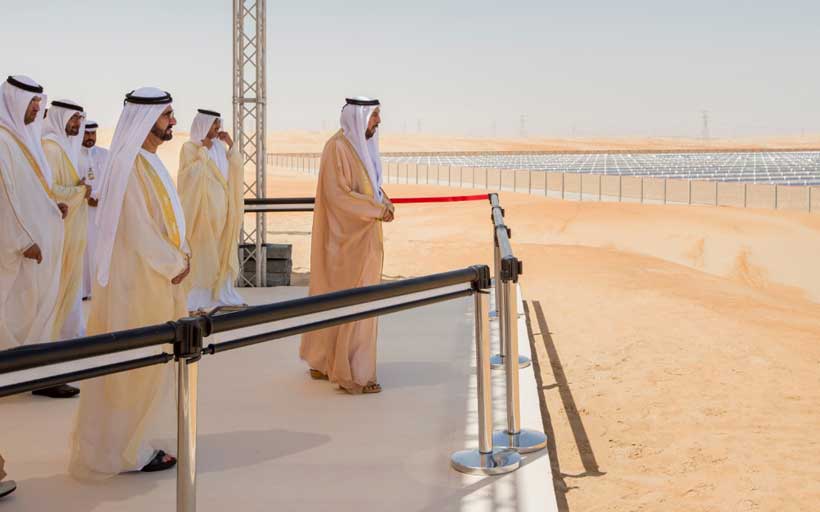 As global leaders look to renewables as a way address the growing and multi-dimensional threat of climate change, traditional energy countries in the Gulf Cooperation Council (GCC) are embracing renewables faster than ever before. Led by efforts in the United Arab Emirates and Saudi Arabia, the GCC has become crucial to global efforts in support of the energy transformation.
As the IRENA Director-General Francesco La Camera said recently at the International Energy Forum in Riyadh, Saudi Arabia: "It is perfectly possible to generate sufficient cheap, reliable energy from renewable sources. Not only is it possible, but it is also our best option, as it would bring higher socio-economic benefits than business as usual, and it would allow us to effectively address climate change."
For the Gulf, renewables bolster energy security and support economic diversification whilst offering nations rich in renewable energy resources, an opportunity to explore their full economic potential. They also offer a second chance at energy leadership. Today, much of the global cost reductions witnessed in renewables have come from the Gulf. And by driving down the price of renewables and investing abroad, the Gulf is also shaping the energy transformation in other regions.
Here are five reasons why GCC countries are turning to renewables:
Renewables are the most practical and readily available climate solution
According to an IRENA analysis, the accelerated deployment of renewable energy in the GCC region can reduce emissions of C02 by 136 million tonnes. As nations are being urged to step up their renewable energy targets to keep the world well below 2° Celsius of warming, the UAE has more than doubled its existing pledge, committing to 50 per cent clean energy by 2050 at the UN Climate Action Summit in New York, resulting in even more C02 reductions than predicted.
Renewable energy is the most competitive form of power generation in the region
The business case for renewables is a central motivating factor for the Gulf's transition towards renewables. Today, renewable energy is the most cost-competitive source of new power generation in the GCC, replacing traditional energy sources as the answer to the region's fast-growing domestic energy demand. Recently, the 900 megawatt (MW) fifth phase of the Mohammed Bin Rashid Al Maktoum Solar Park in the UAE received one of the lowest bids for a solar PV project in the world at 1.7 cents per kilowatt hour (kWh).
Renewable energy creates jobs
Long-term policy objectives seen in the GCC region, including private enterprise, education, training and investment in local skills and human resources, can facilitate the rise in the number of jobs in the renewable energy sector. IRENA's data suggests that renewable energy can create more than 207,000 jobs in the region by 2030 with solar technologies accounting for 89 per cent of them. The proliferation of rooftop solutions alone could employ 23,000 people by 2030 in the region.
The GCC region is endowed with considerable renewable energy potential – and not just solar
The suitability analysis for solar PV technology in the GCC reveals strong potential for deployment in all GCC countries, with Oman, Saudi Arabia, and UAE as leaders. Furthermore, areas in Kuwait, Oman and Saudi Arabia also boast good wind resources. Technologies such as biomass and geothermal power may hold additional potential but remain underexplored. According to IRENA analysis, based on targets in 2018, which, if met, could result in about 72 GW of renewable energy capacity in GCC by 2030.
Renewables save water
Water scarcity is an acute challenge in the region, with four of the six GCC countries ranking within the top 10 most water challenged on earth according to the World Resources Institute. And with one of the fastest-growing populations in the world, the region's demand for water is expected to increase fivefold by 2050. If the GCC countries were to realise their renewable energy targets, this would lead to an estimated overall reduction of 17% and 12% in water withdrawal and consumption, respectively, in the power sectors of the region. Much of this reduction would be in Saudi Arabia and UAE, due to their plans to add significant shares of renewable energy in the power sector.
"Oil for development" budget, challenges and opportunities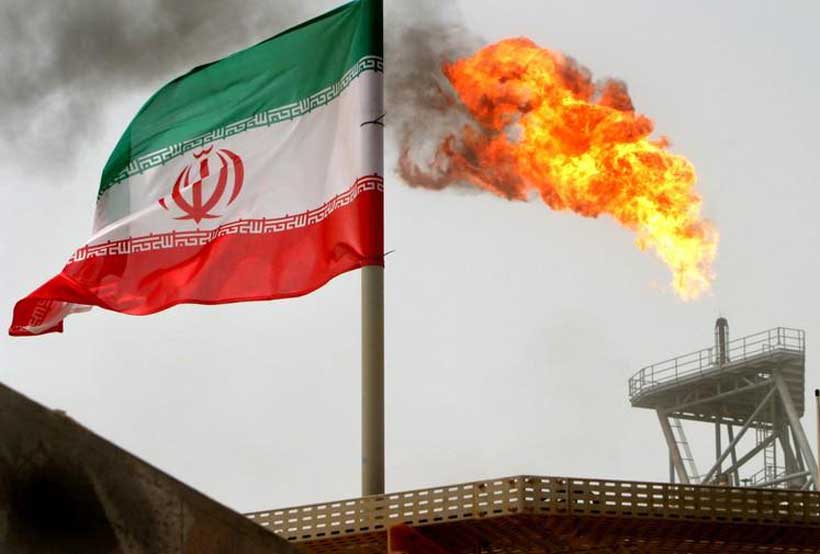 Iran has recently announced that its next fiscal year's budget is going to be set with less reliance on oil revenues.
Last week, Head of the Country's Budget and Planning Organization (BPO) Mohammad Baqer Nobakht said "In the next year's budget – it starts on March 19, 2020 – oil revenues will be only spent for development projects and acquisition of capital asset, and not even one rial is going to go to government expenditures and other areas."
At first glance, the idea is very appealing and it seems if the government manages to pull it off, it will be a significant step for Iran in its movement toward an oil-independent economy. However, it seems that cutting oil revenues from the budget and allocating them only to a specific part of the country's expenditures is not going to be an easy task.
Although, BPO has already suggested various substitute sources of revenue to replace those of oil, some experts believe that the offered alternatives are not practical in the short-term.
So, how successful will the government be in executing this plan? What are the challenges in the way of this program? What are the chances for it to become fully practical next year?
To answer such questions and to have a clearer idea of the notion, let's take a more detailed look into this [so called] ambitious program.

The history of "oil for development"
It is not the first time that such a program is being offered in Iran. Removing oil revenues from the budget and allocating it to development projects goes way back in Iran's modern history.
In 1927, the Iranian government at the time, decided to go through with a plan for removing oil revenues from the budget, so a bill was approved based on which oil incomes were merely allocated to the country's development projects.
This law was executed until the year 1939 in which the plan was once again overruled due to what was claimed to be "financial difficulties".
Since then up until recently, Iran has been heavily reliant on its oil revenues for managing the country's expenses. However, in the past few years, and in the face of the U.S. sanctions, the issue of oil being used as a political weapon, made the Iranian authorities to, once again, think about reducing the country's reliance on oil revenues.
In the past few years, Iran's Supreme Leader Ayatollah Seyed Ali Khamenei has repeatedly emphasized the need for reducing reliance on oil and has tasked the government to find ways to move toward an oil-independent economy.
Now that Iran has once again decided to try the "oil for development" plan, the question is, what can be changed in a program that was aborted 80 years ago to make it more compatible with the country's current economic needs and conditions.
The substitute sources of income
Shortly after BPO announced its decision for cutting the oil revenues from the next year's budget, the Head of the organization Mohammad-Baqer Nobakht listed three alternative sources of income to offset oil revenues in the budget planning.
According to the official, elimination of hidden energy subsidies, using government assets to generate revenue and increasing tax incomes would be the main sources of revenues to compensate for the cut oil incomes.
In theory, the mentioned replacements for oil revenues, not only can generate a significant amount of income, but they could, in fact, be huge contributors to the stability of the country's economy in the long run.
For instance, considering the energy subsidies, it is obvious that allocating huge amounts of energy and fuel subsidies is not a good strategy to follow.
In 2018, Iran ranked first among the world's top countries in terms of the number of subsidies which is allocated to energy consumption with $69 billion of subsidies allocated for various types of energy consumption including oil, natural gas, and electricity.
Based on data from the International Energy Agency (IEA), the total amount of allocated subsidies in Iran equals 15 percent of the country's total GDP.
The budget that is allocated for subsidies every year could be spent in a variety of more purposeful, more fruitful areas. The country's industry should compete in order to grow, people must learn to use more wisely and to protect the environment.
However, practically speaking, all the above-mentioned alternatives are in fact long term programs that take time to become fully operational. A huge step like eliminating hidden subsidiaries cannot be taken over a one or event two-year period.
The development aspect
One big aspect of the government's current decision is the "development" part of the equation.
A big chunk of the country's revenues is going to be spent on this part and so the government is obliged to make sure to choose such "development" projects very wisely.
Deciding to allocate a huge part of the country's income on a specific sector, makes it more prone to corruption, and therefore, a plan which is aimed to help the country's economy could become a deteriorating factor in itself if not wisely executed.
The question here is, "Is the government going to spend oil money on all the projects which are labeled as 'development' even if they lack the technical, economic and environmental justification?"
So, the government needs to screen development projects meticulously and eliminate the less vital ones and then plan according to the remaining truly-important projects.
Final thoughts
Even if the "oil-free" budget is a notion that seems a little ambitious at the moment, and even if there are great challenges in the way of its realization, but the decision itself is a huge step toward a better future for Iran's economy. Although realizing this plan seems fairly impossible in the short-term, it surely can be realized with proper planning and consideration in the long term.
Sooner or later Iran has to cut off the ties of reliance on oil incomes and start moving toward a vibrant, dynamic and oil-free economy; a journey of which the first step has been already taken.
From our partner Tehran Times
Growing preference for SUVs challenges emissions reductions in passenger car market
Authors: Laura Cozzi and Apostolos Petropoulos*
With major automakers announcing new electric car models at a regular pace, there has been growing interest in recent years about the impact of electric vehicles on the overall car market, as well as global oil demand, carbon emissions, and air pollution.
Carmakers plan more than 350 electric models by 2025, mostly small-to-medium variants. Plans from the top 20 car manufacturers suggest a tenfold increase in annual electric car sales, to 20 million vehicles a year by 2030, from 2 million in 2018. Starting from a low base, less than 0.5% of the total car stock, this growth in electric vehicles means that nearly 7% of the car fleet will be electric by 2030.
Meanwhile, the conventional car market has been showing signs of fatigue, with sales declining in 2018 and 2019, due to slowing economies. Global sales of internal combustion engine (ICE) cars fell by around 2% to under 87 million in 2018, the first drop since the 2008 recession. Data for 2019 points to a continuation of this trend, led by China, where sales in the first half of the year fell nearly 14%, and India where they declined by 10%.
These trends have created a narrative of an imminent peak in passenger car oil demand, and related CO2 emissions, and the beginning of the end for the "ICE age." As passenger cars consume nearly one-quarter of global oil demand today, does this signal the approaching erosion of a pillar of global oil consumption?
A more silent structural change may put this conclusion into question: consumers are buying ever larger and less fuel-efficient cars, known as Sport Utility Vehicles (SUVs).
This dramatic shift towards bigger and heavier cars has led to a doubling of the share of SUVs over the last decade. As a result, there are now over 200 million SUVs around the world, up from about 35 million in 2010, accounting for 60% of the increase in the global car fleet since 2010. Around 40% of annual car sales today are SUVs, compared with less than 20% a decade ago.
This trend is universal. Today, almost half of all cars sold in the United States and one-third of the cars sold in Europe are SUVs. In China, SUVs are considered symbols of wealth and status. In India, sales are currently lower, but consumer preferences are changing as more and more people can afford SUVs. Similarly, in Africa, the rapid pace of urbanisation and economic development means that demand for premium and luxury vehicles is relatively strong.
The impact of its rise on global emissions is nothing short of surprising. The global fleet of SUVs has seen its emissions growing by nearly 0.55 Gt CO2 during the last decade to roughly 0.7 Gt CO2. As a consequence, SUVs were the second-largest contributor to the increase in global CO2 emissions since 2010 after the power sector, but ahead of heavy industry (including iron & steel, cement, aluminium), as well as trucks and aviation.
On average, SUVs consume about a quarter more energy than medium-size cars. As a result, global fuel economy worsened caused in part by the rising SUV demand since the beginning of the decade, even though efficiency improvements in smaller cars saved over 2 million barrels a day, and electric cars displaced less than 100,000 barrels a day.
In fact, SUVs were responsible for all of the 3.3 million barrels a day growth in oil demand from passenger cars between 2010 and 2018, while oil use from other type of cars (excluding SUVs) declined slightly. If consumers' appetite for SUVs continues to grow at a similar pace seen in the last decade, SUVs would add nearly 2 million barrels a day in global oil demand by 2040, offsetting the savings from nearly 150 million electric cars.
The upcoming World Energy Outlook will focus on this under-appreciated area in the energy debate today, and examines the possible evolution of the global car market, electrification trends, and consumer preferences and provides insights for policy makers.
While discussions today see significant focus on electric vehicles and fuel economy improvements, the analysis highlights the role of the average size of car fleet. Bigger and heavier cars, like SUVs, are harder to electrify and growth in their rising demand may slow down the development of clean and efficient car fleets. The development of SUV sales given its substantial role in oil demand and CO2 emissions would affect the outlook for passenger cars and the evolution of future oil demand and carbon emissions.
*Apostolos Petropoulos, Energy Modeler.
This commentary is derived from analysis that will be published on 13 November 2019 in the forthcoming World Energy Outlook 2019. IEA