Steps from the River Thames, the gentle hillside where Ten Trinity Square now stands was first populated over 2,000 years ago by the Romans, who formed the settlement of Londinium. This was the centre of the city, around which the great capital has grown.
Recognising the significance of this point on the river, William the Conqueror built the Tower of London nearby after his invasion of England in 1066. Today there is a sign in the lobby marking the distance of an arrow's flight – the boundary where people had to stop or risk being shot by archers on the Tower.
During the Middle Ages, this became one of London's most important neighbourhoods. As a royal residence, the Tower attracted the nobility and gentry to the surrounding area. With the city's ongoing growth, this riverside location became the province of medieval merchants who set up their guilds to look after the interests of tradesmen and their families.
In 1666, much of the city was destroyed by the Great Fire of London, which started just west of the Ten Trinity Square site. The fire was witnessed by Samuel Pepys, the great diarist, who worked in the Navy Office adjoining the property and lived in the adjacent street, now Pepys Street. It is said that he rushed outside to bury his highly prized Parmesan cheese to protect it from the approaching fire, while Sir William Penn (later the founder of Pennsylvania) buried a bottle of wine. The location was the site now occupied by Seething Lane Gardens.
Growth Of Riverside Business
After the fire, London was rebuilt and the port extended downstream to the east. By the 19th century, London had become the beating heart of world trade, as ships offloaded their cargo. The docklands grew into a major source of wealth and power. Tea and pottery arrived from China, silks from Arabia, and coffee and spices from the East Indies.
The docks were being run by private enterprises, leading to many conflicting interests. In 1908, full control of the River Thames and docking management was given to the Port of London Authority, created by Prime Minister David Lloyd George.
Building Ten Trinity Square
The headquarters of the Port of London Authority was opened in 1922 at Ten Trinity Square. Designed by renowned architect Sir Edwin Cooper – who won the project through a design competition – the building was constructed at a then-astronomical cost of EUR 1 million.
Built in the Beaux-Arts style, which was fashionable for civic buildings in the Edwardian era, the quality of Ten Trinity Square represented the status of the organization. Its majestic façade hints at trade links going back to Roman times, while the original central rotunda was topped by a magnificent glass dome, created to emulate that of nearby St. Paul's Cathedral. Rising atop the building at the front entrance, a sculpture of Old Father Thames stands proudly, holding his trident and pointing east, paying homage to the trade between nations.
In the peak days of the Port of London Authority, more than 1,200 people each day came to the rotunda to pay port dues for all the boats that were arriving in London. Such was the importance of the building that, in 1946, the General Assembly of the United Nations held its inaugural reception here, in what is now known as the UN Ballroom.
A key feature of the building is its view of the lush greenery of Trinity Square Garden, laid out in 1795 as the setting for Trinity House. Ringed with pieces of the wall from the ancient Roman settlement, the garden was preserved as open space under a Special Act of Parliament in 1797. This unique sunken garden now features the Tower Hill War Memorial, including the WWI Mercantile Marine Memorial and the WWII Merchant Seamen's Memorial.
During the Blitz in World War II, Ten Trinity Square was badly damaged by enemy bombing and the domed rotunda was destroyed. In the 1970s, after the Port of London Authority moved to its current location in Tilbury, the building was renovated and the central courtyard was filled in with office space. The building was then occupied by the European headquarters of the insurance broker Willis Faber Limited and continued to serve as offices until 2008. When Willis Faber moved on to a new location, the building lay vacant for several years.
Vision For The Future
Ten Trinity Square was purchased in 2010 by Reignwood, the Chinese investment company. The firm brings a deep respect for London's history and culture, and began the process of restoring the building as a hotel and residences. It took six months to secure conditional planning permission before conversion work could begin on this Grade II*-listed building. (The "Grade II*" designation from Historic England reflects "particularly important buildings of more than special interest.")
During excavations to support the original foundations, a number of significant Roman archaeological finds were made, including chalk-walled cellars, cesspits, animal remains and a well. All of these items were given to the Museum of London Archaeology.
Rather than create reproduction interiors, Reignwood chose to restore and preserve as many surviving original features as possible. A team of stone-restoration experts spent years on the exterior stonework and carvings. Inside, specialist restorers have brought new life to the original plasterwork, wood carvings, marble floors, and the soaring grand staircase.
Following this six-year, multi-million-pound renovation – and now with the renowned management of Four Seasons Hotels and Resorts – Ten Trinity Square stands once again as one of London's most desirable addresses.
6 Reasons Why Moscow Should Be Your Next Travel Destination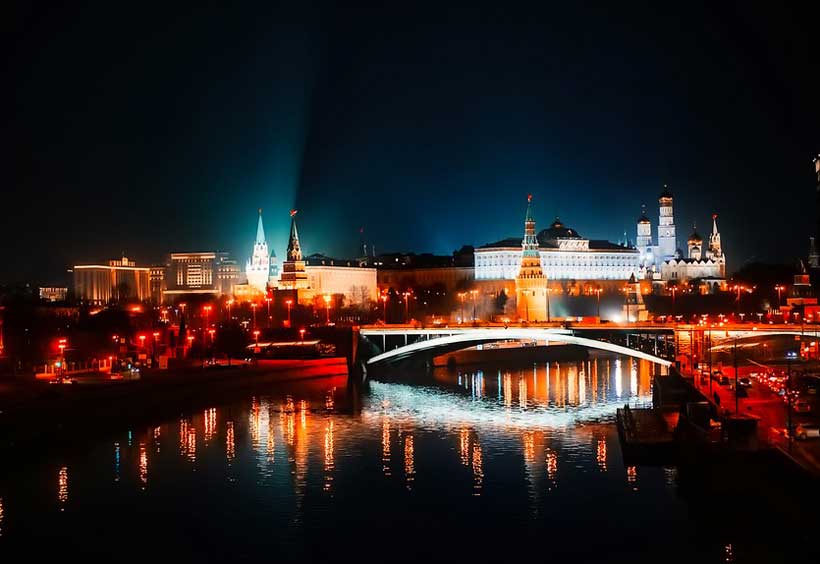 What is it really like in Moscow? We believe that Moscow is Europe's best kept secret with outstanding galleries, museums, world-class theaters, gorgeous parks, exquisite restaurants and beautiful architecture. Moscow caters to all kinds of interests: history, art, culture and gastronomy. After visiting it for the first time you will feel like coming back as there is always more to do and see in the vibrant capital of Russia.
Staying at Four Seasons Hotel Moscow you are minutes away from the most amazing city sights. Just take your camera, step out of the hotel and dive into the city collecting wonderful pictures and lifetime memories.
Art and Culture
One of the world's biggest and most famous ballet and opera theaters, the Bolshoi Theater, is located just a 7-minute walk from Four Seasons Hotel Moscow. Enjoy a magnificent performance in the grand building that holds more than 200 years of great art and history, or take a private backstage tour with an expert who has been working in the theater for more than 40 years. Go through the fabulous halls with restored 19th century interiors, take an up-close look of the grand chandelier and step onto the legendary stage where the greatest ballet dancers showcase their talents. If you are lucky you may witness scenery being installed or watch a rehearsal.
Discover Moscow galleries and museums that share fascinating stories about Russian history, display local art and host international exhibitions. Don't miss Tretyakov gallery that keeps the greatest of Russian art from the 11th to 20th century, caters art projects from all around the world and holds its own cultural and educational programs.
Parks and Nature
As many other dynamic and vibrant cities, Moscow is full of peaceful green parks and recreation zones. Enjoy a walk along the river in Gorky Park, watch amazing fountains in VDNH or spend a day in one of the stunning palace complexes of Moscow.
Tsaritsyno Museum and nature reserve is one of the largest in Moscow and includes a palace complex and a park. This incredible palace was founded by Empress Catherine the Great and carefully restored 200 years later. Enjoy this impressive palace complex in a large landscape park with picturesque cascading ponds and beautiful alleys.
Architecture
Moscow is full of architectural artworks and many of them are hidden underground. Moscow metro is truly the most stunning metro in the world that turns every trip around the city into an unforgettable experience. The concierge team of Four Seasons Hotel Moscow is always ready to share the best routes through the metro to the most beautiful stations and hand you a map with stops to visit.
Gastronomy
Over the last few years Russia's capital has become an epicenter of gastronomic events. Exquisite restaurants, trendy bars, speakeasies, dive pubs, hip food courts and markets with local products – Moscow serves everyone's tastes. For those who would like to get to know Russian cuisine, Four Seasons Hotel Moscow Chef, Ilya Karpaev, has added the best national dishes to Silk Lounge menu. If you find yourself in love with Russia's national cuisine, sign up for pelmeni-making master class with the Chef to learn an amazing recipe and have some fun.
Discover Wondrous Malaysia with Four Seasons
Four Seasons invites discerning travellers from around the world to experience the marvels of Malaysia – from the captivating cityscape of Kuala Lumpur to the incomparable natural heritage of Langkawi. With the launch of the government's exciting new campaign Visit Truly Asia Malaysia 2020, Malaysia's best destinations are taking centre stage. Drawing inspiration from this, Four Seasons unveiled special packages and personalised experiences at a press conference held on September 19, 2019, attended by Malaysia's Deputy Minister of Tourism, Arts and Culture, YB Tuan Muhammad Bakhtiar bin Wan Chik. Local business partners such as KUEM and Dino's Kelulut Organic Farm also came for the event, showing their appreciation for the positive role played by Four Seasons in supporting tourism and the local community.
Kuala Lumpur by Four Seasons
As a cultural melting pot, lively Kuala Lumpur is home to various ethnicities – Malay, Chinese, Indian and other indigenous groups. Wander through the city's intriguing streets, where mosques and temples sit alongside colonial buildings, and residents gather at open-air kopitiam (coffee shops) to catch up over fragrant brews.
With its enviably central location, Four Seasons Hotel Kuala Lumpur offers excellent access to the excitement of Kuala Lumpur without compromising on privacy and tranquillity. Between urban adventures, unwind in one of 198 spacious rooms, 11 elegant suites or 27 serviced apartments, bright with natural light and dramatic city or park views. The Hotel is situated adjacent to the iconic Petronas Twin Towers, a dazzling symbol of Malaysia's soaring aspirations.
Guests can explore this beguiling destination with a customised itinerary crafted by the Concierge. Here are three top experiences:
A walk down memory lane. Stroll through Malaysia's storied past on an architectural walking tour – from British colonial buildings at the historic Merdeka Square to the fairy-tale spires of the Moorish-style Railway Station.
Tastes of Malaysia. Set off on a sensory tour of Kuala Lumpur's trademark night markets: sample an array of street food, browse local crafts and have a picnic in the park.
A dip in the forest. Recharge in the lush jungles that surround the city. Hike to a hidden waterfall where you can coast down a natural waterslide and swim in the picturesque pool.
Langkawi by Four Seasons
Home to Southeast Asia's first UNESCO Geopark, Langkawi boasts a geological legacy that goes back 550 million years. Explore the island's astonishing diversity of habitats: kayak through mysterious mangroves, zipline over lush jungles, stroll through tranquil rice fields, cruise the stunning Andaman Sea, or simply unwind by the water.
With a mile-long stretch of pristine beach and a location adjacent to the Kilim Karst Geoforest Park, Four Seasons Resort Langkawi offers unrivalled access to extraordinary island experiences. The Adventure Team, led by veteran Chief Naturalist Aidi Abdullah, guides guests through the remarkable surroundings. Guests may even spot an exotic hornbill, which happens to be the star of the logo for Visit Malaysia 2020.
Guests at the Resort can choose from a selection of wonderfully immersive experiences. Here are three top recommendations:
Mangrove safari. Glide through mysterious forests between land and sea on this naturalist-led boat safari. Meet majestic eagles, mischievous monkeys and surreal "walking" fish.
Rumah Ikan Fish House. Experience generations-old fishing methods at our traditional fish house. Designed by a local fisherman and crafted with island-grown wood, the Rumah Ikan Fish House is an inspiring testament to Langkawi's vibrant fishing legacy.
The Geo Spa. Strengthen "elemental balance" ethos with Ayurvedic therapies and rituals.
Visit Truly Asia Malaysia 2020 Package
Discover the multi-ethnic delights of Kuala Lumpur and the natural splendour of Langkawi with special Four Seasons packages, available throughout 2020.
Kuala Lumpur: Enjoy a lavish daily breakfast along with 15 percent off on Room Rate, dining and spa treatments.
Langkawi: Enjoy a fabulous daily breakfast along with 25 percent savings on the Bed & Breakfast Rate. Guests who stay two or more nights also receive complimentary airport transfers.
Travellers are invited to experience these incredible Malaysian destinations in unforgettable Four Seasons style. Book a stay in Kuala Lumpur and Langkawi now.
Think outside: 5 ways to disconnect and enjoy the outdoors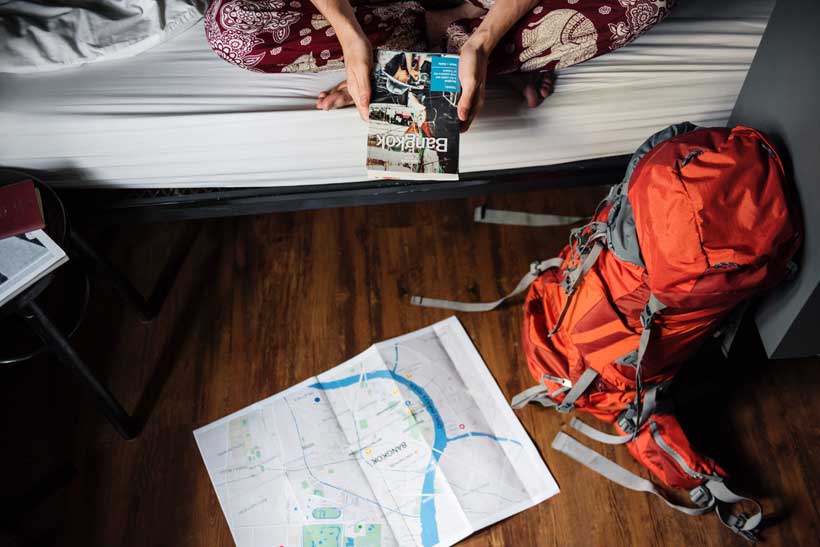 Life is hectic, full of demands at work and home. Add digital distractions like computers, cell phones, tablets and more, and it's no wonder many people are experiencing record-high levels of stress.
One simple solution is to shift your perspective by spending more time outdoors. When you do an enjoyable activity outside, stress begins to melt away as you bask in the fresh air, sunshine and beauty of nature.
This doesn't mean you have to be a savvy outdoor adventurer. There is a growing movement of people of all ages and walks of life embracing nature by finding new ways to discover the world around them. If you feel the draw of the outdoors, consider these five ideas for disconnecting and enjoying activities outside:
1) Try something new
When you challenge yourself by trying a new outdoor activity, you gain confidence and build lasting memories. You might also find new connections with a shared perspective. Curious about fishing? Look for local opportunities and guides. Want to learn how to rock climb? Research local classes and clubs. Interested in an experience of a lifetime? Explore the many options Polaris Adventures provides. These expertly tailored trips throughout the country let you try new ride-and-drive experiences that you're sure to never forget.
2) Take a hike
One of the easiest ways to explore the outdoors is something that virtually anyone can do: hiking. Put on comfortable, sturdy athletic shoes and have fun discovering the parks and forests around you. Whether you opt for paved trails or a more challenging path through the forest, it's a wonderful way to have fun by yourself or with others. Make a day of it by packing lunch or other snacks for mid-hike picnics where you can take in the grandeur of Mother Nature.
3) Explore the open road
There's something freeing about the open road and exploring the nation's highways, byways and hidden winding roadways. The fresh air and breeze in your face is second only to the sights and sounds of the new surroundings you experience as you explore cities, towns and country sides. As you look for your next adventure, try an alternative to a car or motorcycle that provides an exhilarating experience, such as a three-wheeled motor vehicle. These vehicles are as fun to drive as they look, plus most can comfortably seat two people for joint outdoor exploration.
4) Head off road
Find endless possibilities beyond the pavement. Few things can compare to traveling off road and discovering hidden spots and new places. With Polaris off-road vehicles, the options are only limited by your desire to explore. Pack up your gear and head out knowing you're in a machine made to journey through the forests, deserts, mountains and beyond. Go at your own speed and see where it takes you.
5) Wander the water
Whether it's a pond, lake, river or ocean, the water is equal parts soothing and exhilarating. It provides countless opportunities to spend time outside, depending on your personal preferences. Fish from the shoreline. Rent a canoe or kayak to discover bays and sandbars. Kick back and explore on a Bennington Pontoon. Try your hand at paddle boarding. When in doubt, just plan a beach day with a group of friends or the whole family.
As life continues to pull people in every direction, it's more important than ever to take a moment and spend time outside. With these ideas, it's easier than ever to enjoy connecting with others and the outdoors. For more ideas about what to do outside, visit Polaris.