IEA holds high-level workshop on outlook for offshore wind energy
The IEA held a high-level workshop on the outlook for offshore wind energy on Monday, bringing together 80 senior representatives from government, the private sector, research groups, academia and international organisations.
Participants joined from countries around the world, including many from Europe, the United States, Japan and China. Altogether, the countries represented at the workshop account for 97% of current and planned offshore wind development.
Renewable energy is changing the nature of electricity supply, and offshore wind power has great potential to contribute to cleaner and more secure power systems. Technological improvements for offshore wind are improving performance and lowering the costs of the electricity it produces, drawing interest from markets across the globe.
Monday's workshop covered the current status of and regional policy plans for the development of offshore wind, along with the key opportunities for accelerating deployment and the main challenges constraining growth. It took place in support of the first in-depth look at offshore wind in the World Energy Outlook (WEO), the IEA's flagship publication.
"We must accelerate the deployment of all low-carbon technologies, from renewables to nuclear power to carbon capture, utilisation and storage," Dr Fatih Birol, the IEA's Executive Director, said in his opening remarks. "Our analysis has shown that decarbonising electricity as rapidly as possible is at the heart of any sustainable energy future, and offshore wind has a major role to play in this effort."
Renewables capacity growth worldwide stalled in 2018 after two decades of strong expansion. At the same time, additional electricity supply from renewable sources failed to keep pace with the rapid growth in electricity demand. As a result, the power sector accounted for almost two-thirds of the global increase in CO2 emissions, which reached an all-time high in 2018. In this context, tapping the potential of offshore wind alongside other low-carbon technologies will be critical to achieving global sustainable development goals.
Dr Birol will launch the WEO Special Report on Offshore Wind in October in Copenhagen, Denmark, alongside the Danish Prime Minister. The World Energy Outlook 2019 will be launched on 13 November.
IRENA to Drive Clean Energy Transition at Ministerial in Vancouver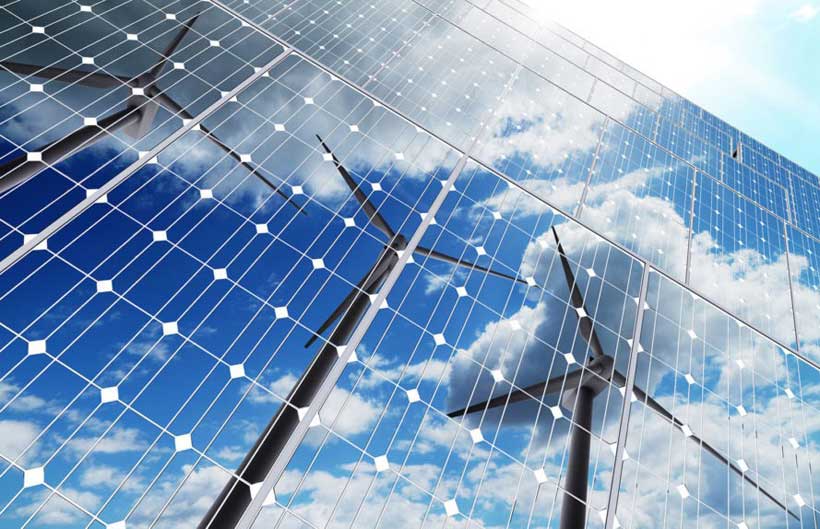 From 27-29 May, Ministers from over 25 countries will gather in Vancouver to accelerate progress towards a clean energy future. The objective of this year's 10th Clean Energy Ministerial (CEM10) and 4th Mission Innovation (MI-4) hosted by Canada is to advance the development of clean energy policy, technology and innovation globally. The Canadian host will particularly highlight the leadership of women, Indigenous peoples and youth in the energy sector.
IRENA will be present, widely engaging in high-level meetings and side-events, therewith contributing to driving the clean energy transition further. IRENA's delegation will be led by Director-General Francesco La Camera.
In addition to the Agency's participation in ministerial plenary session, IRENA's engagement will mainly focus on innovation, long-term energy planning and gender equality in the energy sector.
IRENA will provide insights about its recently published Innovation Landscape for a Renewable-Powered Future report focusing on innovations in market design that complement technology-driven innovation. The objective is to showcase innovation and feature cutting-edge technologies and solutions from around the world.
A dedicated session on long-term planning will provide an opportunity to share the key policy-relevant insights from the 1-year CEM long-term energy scenarios (LTES) Campaign and will allow attendees to discuss and debate the implications. The event aims at assisting policy and decision makers in understanding how long-term energy scenarios can inform their planning processes for the global transition. The event will also explore transition challenges and how these are reflected in scenarios and policy changes. For more information see Event Flyer.
IRENA will contribute to the ministerial debate on gender equality by presenting its latest report on Renewable Energy: A Gender Perspective. The objective is to rise awareness and improve the participation of women in the clean energy sector as well as close the gender gap.
More information on the website of CEM20/MI-4.
IEA publishes new review of Morocco's energy policies
The International Energy Agency released the latest in-depth review of Morocco's energy policies today, welcoming the institutional, legal and fiscal reforms undertaken to promote the sustainable development of the country's energy sector.
The report was presented in Rabat by Dr Fatih Birol, the International Energy Agency's Executive Director, in the presence of Morocco's Minister of Energy, Mr Aziz Rabbah. The report is the IEA's second in-depth review of Morocco's policies, after a first edition was published in 2014. Morocco joined the IEA Family as an Association country in 2016.
Since the last review, the IEA noted the government's positive efforts to boost renewable investment, provide access to electricity, and phase out of subsidies for fossil fuel consumption. With the exception of bottled butane, fuel prices are now linked to the international market.
Morocco is pursuing an ambitious energy transition pathway. But reductions in greenhouse gas emissions by 2030, in line with the country's commitments to the Paris Agreement, will require the scaling up of private and public investments. The IEA's review provides detailed recommendations to maintain the momentum for reform and increase ambitions for the country's energy transition. It notes that Morocco has ample opportunities for efficiency improvements and more renewables deployment. For now, the country still relies on oil, gas and coal imports for 90% of its energy needs.In power generation, coal accounts for 54%.
In this context, the IEA welcomes the government's renewed focus on energy efficiency, through the National Energy Efficiency Strategy and related action plans, for instance. Public procurement is an important driver for the deployment of cost-effective energy efficiency services and technologies. Morocco also refurbished its coal-fired power generation fleet with efficiency upgrades to ultra-supercritical technology. Providing adequate funding for energy efficiency programmes, and coordinating them across government agencies, is also critical.
The world's largest concentrating solar park at Ouarzazate illustrates Morocco's ambition and technological capability. To develop the country's large renewables resources, the government is pursuing power sector reform, creating a national electricity regulatory authority, developing new interconnections with Spain and Portugal, and planning to boost power trading and integrate its electricity market regionally.
"I am very pleased to count Morocco as a member of the IEA Family," said Dr Birol. "It was the first country in the Middle East and North Africa to join us. Morocco's success in moving towards universal access and phasing out fossil fuel subsidies is a role model for many countries, making it an ideal partner to host regional training and capacity building programmes that help to improve energy policy making across Africa."
Minister Rabbah and Dr Birol agreed to increase the collaboration between Morocco and the IEA, including through new training activities on energy efficiency policies and data gathering for a wider group of African countries.
The review also provides recommendations for strengthening oil, gas and electricity security. Morocco is now fully dependent on oil product imports after the closure of its only refinery in 2015 and needs to invest in storage capacity and strengthen its stockholding regime. Domestic gas discoveries and the global abundance of liquefied natural gas offer a new context for the role of gas in Morocco.
This in-depth review was carried out by the IEA at the request of the Ministry of Energy, Mines and Sustainable Development, with input coming from many authorities and energy sector stakeholders in Morocco.
2.5 Million Iraqis and Businesses to Benefit from Improved Electricity Services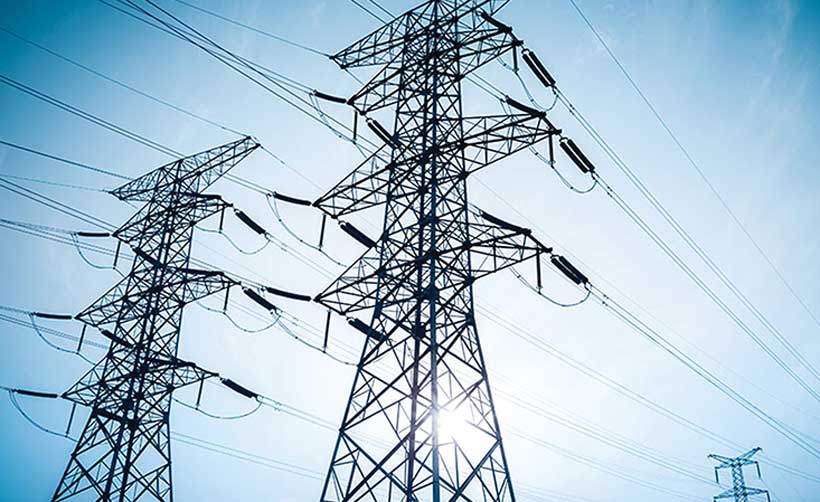 A new US$200 million World Bank project will provide increased and more reliable supply of electricity to about 2.5 million Iraqis and productive enterprises in the governorates of Basra, Al-Muthanna, Thi Qar, and Missan who currently suffer from frequent and long power cuts and rely on private or shared generators to cover the shortages within the public network.
The Electricity Services Reconstruction and Enhancement Project, approved today by the World Bank Group's Board of Executive Directors, will support the Government of Iraq's efforts to improve the quality and reliability of electricity supply by reducing the capacity limitations in the electricity distribution and transmission network.
The project aims to support increased efficiency of electricity operations and management which is key to reducing the fiscal burden levied by the sector on Iraq's budget, drawing resources away from other public sector needs such as reconstruction, health and education.
"The lack of access to reliable power has a significant impact on household well-being, business growth, and the capacity of the enterprise sector to create sustainable jobs for the growing numbers of youth entering the job market," said Saroj Kumar Jha, World Bank Mashreq Regional Director. "Improved electricity supply will support job creation, including enhancing women's ability to engage in income generating activities. It will also promote economic diversification and allow enterprises to increase their productivity, thus fostering inclusive economic growth and shared prosperity for the population of Iraq South region".
The project will support the reconstruction and rehabilitation of the electricity transmission and distribution grid including installation of new lines and power substations. In addition, the project will include installation of an Integrated Management Information Systems and customer call centers. These activities will not only increase the network capacity to deliver electricity to the consumer premises, but will also support improvements in network operations efficiency and customer care such as reducing the duration of electricity outages, improving the accuracy in meter reading and billing records and fast response to electricity consumer concerns.
"Improved efficiency, transparency, and accountability of operations will not only improve the sector's performance but also enhance the image and credibility of the sector institutions namely the Ministry of Electricity, the South Electricity Transmission Company, and the South Electricity Distribution Company with shareholders and electricity customers thus contributing to restoring citizen confidence and gaining support for sustained operations," said Paul Baringanire, World Bank Senior Energy Specialist and Project Team Leader.