Europe and China in a Globalized World: The Geopolitical Impacts of Belt and Road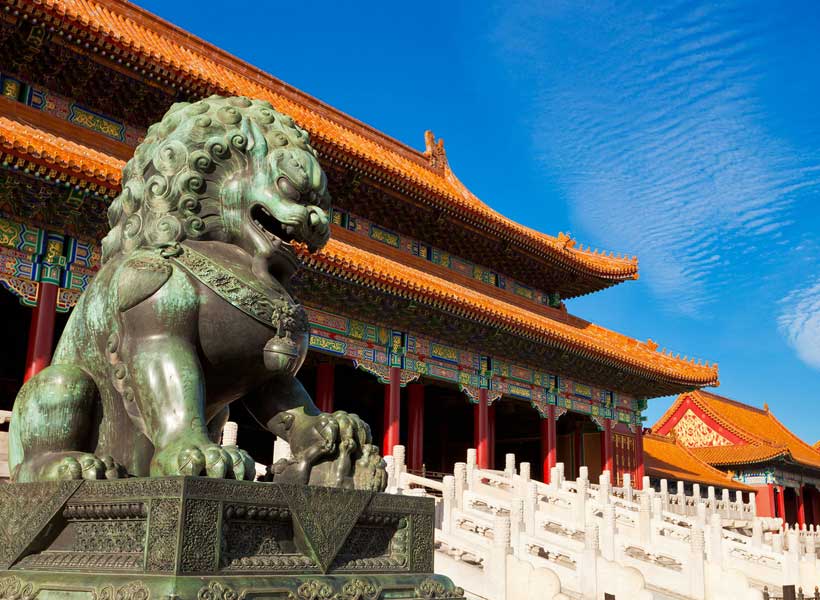 Donald Trump's rise to power, his "America first" policy and the announcement by Chinese President Xi Jinping of the Belt and Road Initiative (BRI), designed to revitalize the Silk Road, are the three mile- stones demonstrating a radical shift in globalization.
Our globalized world is in fact going through a decisive moment in its history, something that can be seen in the creation of the cult of personality surrounding the Chinese President, the introduction of China's Social Credit System (SCS) and, finally, the crisis of confidence that has taken hold among the European Union's (EU) member states, resulting in the United Kingdom's decision to leave the EU (Brexit), among other developments.
G-2, G-Zero and the Multipolar World
By putting in place protectionist measures, the world's two superpowers, the United States and China, have begun a trade war. The announcement by the US that it would impose tariffs on imports of steel and aluminum, among other goods, has prompted China to impose its own tariffs on more than 100 products from the US. By mid-July 2018, the value of the taxed products traded between China and the United States had reached US$100 billion. According to experts, this will reduce world trade by 0.5% and economic growth in China and the United States by between 0.1% and 0.3% (Le figaro and AFP Agence, 2018).
Caught between these two powers, the European Union is responding in a similar fashion, i.e. by imposing customs duties worth €2.8 billion on certain US products (Reuters, 2018). Less united than ever, the EU must contend with Brexit and its impacts throughout the Union. The dissatisfaction Europe's citizens feel about the EU's lack of effectiveness continues to grow. The future of Europe, the European identity and the Union's role in today's globalized world are all being called into question.
It seems we are living in a G-Zero world, a world in which no country, region or group is able to play a leading role on the international scene. On the contrary, G-Zero means a "free-for-all" in which multiple political strategies are being implemented. Each country or region is trying to find its own effective solutions to the challenges of globalization, very often putting others at a disadvantage.
Will this G-Zero world ultimately lead to a G-2 world in which all depends on how relations between the United States and China develop? More than ever, the EU must formulate common strategies vis-à-vis the two superpowers. Alternatively, will multipolarity prevail? A multipolarity characterized by peaceful cooperation among countries?
If so, the result could be a world in which the various players take action, certainly in competition with each other, but in a complementary manner. New international regulations and standards would provide a framework for this "cosmopolitical" (Nida-Rümelin, 2017) global govern- ance while avoiding military conflicts. This would be a world in which the EU, above all, could define its geopolitical strategy in a way that prevents it from finding itself at the mercy of China and the United States.
After reviewing the main characteristics of globalization, internationalization, the competition among nation-states and transnational forces (see the following Introduction section), this paper analyzes BRI as a geopolitical instrument within China's overall strategy, which is designed to manage developments and exert power (see the section BRI: A "China First" Strategy). It then explores the impacts of BRI and the "China first" strategy on Europe (see the section BRI and the EU: An Opportunity for Europe). Finally, it discusses the importance of bridging differences and cultivating an "identity of the heart" in keeping with the geopolitical vision of Jacques Ancel.
Introduction: Globalization, Deterritorialization and Transnationalization
Geopolitics — the study of territory and power — is at the heart of this paper. Globalization means the cross-border movement of people, goods, services, capital and information. It is not a new phenomenon. What is new is the increased interdependence between nation-states and the impact of various non-governmental actors (e.g. international companies, interest groups, NGOs) at the international level. In addition, there is greater competition between the national forces that arose from the old world order produced by the Treaty of Westphalia and the new trans- national forces resulting from globalization.
Political responses to globalization, i.e. internationalization, have been very varied, sometimes even conflicting. On the one hand, protectionist measures have been put in place, such as customs duties, border controls and, in Europe, a return to the logic of nation-states. On the other, measures promoting economic openness and expansion are being undertaken, from the re-conquest of the old Silk Roads to the harmonization of European trade and defense policies (e.g. the Common Security and Defence Policy, an integral part of the Common Foreign and Security Policy).
The transnational forces resulting from de-territorialization are competing with traditional national forces, especially when it comes to securing natural resources. This is attributed to the Internet and networking; moreover people all around the world have much more knowledge at their disposal, particularly about globalization's harmful effects. Indeed, there have been losers in addition to winners. Some countries or regions have massive international trade surpluses, while others are experiencing large deficits. In addition, cross-border economic crime, illicit transactions and money laundering are commonplace. There has been an accumulation of wealth in some regions, often controlled by political–economic elites. This injustice is increasingly fueling citizens' mistrust of the prevailing political classes. This, in turn, is leading to an increase in social conflicts and protest movements, causing the effectiveness of the democratic system to be questioned.
There are shared challenges, however, that unite all the actors involved in this geopolitical issue: international terrorism; the effects of climate change including on food production; competition for natural resources; chronic economic, social and political crises, due, in particular, to the rise of an illegal and opaque global economy; widespread political apathy; and, finally, digitization, which is leading to a radical change in how people work. Current international institutions and organizations no longer offer effective solutions. The old world order, an after-effect of the Second World War, is in decline, while a new world order has yet to take shape.
BRI: A "China First" Strategy
Xi's announcement in 2013 that China intended to revitalize the ancient Silk Roads marked a turning point in the country's national policy.
Indeed, this vast project targeting infrastructure and commercial net- works will extend throughout Eurasia, an area of great geopolitical and commercial importance. The project is strengthening the links between China and countries all along the "belt". It is, in fact, not a single project, since there is no master plan, but is comprised of a multitude of roads, railways and waterways. It includes the Pacific Silk Road, which passes through the Arctic Ocean, and the Digital Silk Road, which covers cyber- space (The Economist, 2018). BRI is also considered "the road of Xi Jinping" which only reinforces the cult of personality surrounding him. BRI focuses on major infrastructure projects (Figure 1). The 2015 action plan presented the Silk Road Economic Belt (SREB) and the Maritime Silk Road Belt (MSR) with a total of six corridors. According to the initiative, roads and sea routes are to connect China to Central Asian countries, Russia and, ultimately, Europe — but especially to Africa, in order to secure natural resources, particularly oil. In Eurasia, BRI covers more than 65 countries with a population of more than three billion, in keeping with the leitmotif advanced by the Communist Party of China (CPC) of "developing the region's wealth and preserving peace, friend- ship, trust and understanding".
In order to ensure financing for this vast infrastructure project, China has established two institutions that are complementary to, as opposed to competitors of, the International Monetary Fund (IMF), the World Bank (World Bank) and the Asian Development Bank (ADB):
-The Asian Infrastructure Investment Bank (AIIB): The Asian investment bank for infrastructure projects, with 57 member countries (in addition to European countries such as France, Germany, Italy and Luxembourg).
-The Silk Road Fund: A Chinese sovereign fund.
Many political leaders in the countries along this belt are welcoming this vast project with open arms, since it will improve infrastructure, ensure connectivity and, subsequently, promote economic development. However, as with any Chinese investment, compliance with standards and regulations is not a priority for Beijing. The corruption and opacity relating to the investments flowing from China are likely to benefit political elites more than the populations of the respective countries.
In addition, dependence on the investment flows generates an imbalance in China's favor, preventing recipient countries from maintaining their economic autonomy.
China's meta-strategy
The driver behind this commercial project is, above all, a new ideology being advanced by the CPC. Indeed, the main purpose of BRI is to secure and control transport routes for natural resources, particularly oil and gas. This basically means the transport routes that connect African resource-producing countries to production sites in China. The most important corridor is the China–Pakistan Economic Corridor (CPEC). This route connects the city of Kashgar in China to the port city of Gwadar in Pakistan and is an integral part of China's overall strategy. Almost 80% of all Chinese imports of oil pass through the Strait of Malacca (Figure 2). As a result, CPEC will significantly reduce transport time. In addition, it will improve Pakistan's infrastructure due to the massive Chinese investments it entails. Not only will this help develop Pakistan's economy, reduce the country's energy shortages and boost its productivity, it will also increase Pakistan's dependence on China. At the same time, the infrastructure projects are being financed through concessional and commercial loans, which will fuel the corruption already prevalent in Pakistan (Luchnikava-Schorsch, 2018; Hussain, 2017).
It is therefore necessary to view BRI not only as an instrument for asserting China's power but also as a global meta-strategy that proposes an alternative world order, at least at the commercial level, to the liberal order established by the West. It is also why geopolitical, strategic and military aspects should be considered more than economic aspects. New waterways and port construction serve more than just commercial ends. Ports can serve as military bases for the Chinese navy. For example, the People's Liberation Army (PLA) inaugurated its first overseas maritime naval base in Djibouti in 2017 (Lagneau, 2017). Dispatching 400 troops, the PLA stated that it wants to support UN peacekeeping operations and its own naval operations, particularly in the Indian Ocean. China's military presence, however, is of concern not only to the United States but to India as well. China–India relations are already tense due to disagreements over territories in the Himalayas, among other issues. CPEC passes through high-risk areas such as the autonomous region of Xinjiang and the northwest Pakistan–Afghanistan border region. The Chinese army is therefore securing infrastructure construction sites, transport roads and ports all along the corridor. In this context, BRI is a strategy that primarily serves Chinese interests. Certainly, this new Silk Road offers business opportunities to companies both in Asia and in Europe. Nevertheless, two aspects are important here: BRI is an ideological tool designed to maintain China's internal stability, i.e. control by the CPC, while also serving as a strategy that brings together civil and military interests under the rubric of "security".
Ideology
While Europe tries to identify a new vision, China has provided its geopolitical strategy with a second wind. Capitalism got its start in modern China when the country opened to foreign investment in 1978 and when peasants were granted permission to keep their surplus production. By unleashing its citizens' entrepreneurial spirit, the country hoped to overcome its technical and technological backwardness. Mobilization of the often-inactive Chinese population ensured national unity in keeping with the motto of "becoming rich". After years of economic growth and accumulated wealth, the CPC is using BRI, among other activities, to give itself not only new justification for maintaining its power but also a new ideology capable of ensuring party unity, internal stability and national cohesion. President Xi is strengthening his position, supported by the Chinese people. The country's authoritarian regime, moreover, is tightening its grip. Internationally, the Chinese economy is an integral part of global production chains. Remarkably, China is also increasingly becoming a source of innovation, especially digital innovation.
Externally, China is flexing its muscles in a number of locations, including in the South China Sea, transforming "a number of islets in the Paracel and Spratly archipelagos into military bases, where the government is building ports and airstrips" (RFI, 2017).
Assured by its strong position on the geopolitical level, the Chinese government is embarking on a more assertive foreign policy. Domestically, the country's government manages the country as a global enterprise. Five-year plans are a management tool used to set the economic strategies of Chinese state-owned enterprises (SOEs), both internally and externally, to ensure that standards of living increase for the Chinese population. This legitimizes the CPC's ongoing rule. The BRI vision thus mobilizes the nation, safeguarding the unity, stability and harmony of China as a whole. At the same time, however, the growing cult of personality means that China is increasingly becoming a revisionist power.
New security strategy
As mentioned above, BRI is above all a "geostrategic–military" initiative since it brings together civil and military interests under the rubric of "security". Indeed, these interests are at the center of all decisions and actions on the political and economic levels. Using the term "security", China's political strategy aims to safeguard national interests both domestically and internationally. Several dimensions of "security" are differentiated: national sovereignty and national unification, along with military, economic, cultural, social, scientific and technological security, as well as the security of information, security of environment and resources and, finally, nuclear security (State of Council Information Office of the People's Republic of China, 2015). The main objective of this major security strategy is to preserve the country's unity, prevent social unrest and legitimize the power of President Xi and the CPC.
In conclusion, we can see that the countries interacting with the European Union are pursuing a strategy that places national interests at the center of their respective political actions. The United States and Trump's "America first" vision, the strengthening of the authoritarian regime in China, the new cult of personality surrounding Xi Jinping, the return of Mao's personality cult and BRI are all ultimately driven by national ideologies. On the international level, the global community could thus be dominated by superpowers such as China, the United States and Russia. Due to the weakness of international organizations, ideologies are prevailing, determining the world order. The failure of the European project could become a cruel reality if Europe does not quickly find a new vision while avoiding ideological tendencies — formulating its interests as it does so.
BRI and the EU: An Opportunity for Europe?
Diplomatic relations between Europe and China began in 1975. Since then, there have been regular ministerial meetings and Sino-European summits. More than 60 sectoral agreements have been concluded. China and the EU trade goods are worth more than €1.5 billion each day (Eurostat, 2018). The EU is China's main trading partner; for Europe, China is second only to the United States.
For years, the EU's trade balance (Figure 3) with China has been in deficit, with the shortfall reaching €176.4 billion in 2017. This has been a constant conflict between Europe and China. Despite numerous discussions between Beijing and Brussels, the imbalance persists for most member states, although not for Germany, Finland and Ireland (Eurostat, 2018).
In 2016, the EU adopted a new strategy on China that tries to respond more effectively to the scale of China's economic power and its role as an increasingly important global player (Joint Communication to the European Parliament and the Council, 2016). The strategy complements the EU-China 2020 Strategic Agenda for Cooperation, which marked its 15th anniversary in 2018 (Press and information team of the Delegation to CHINA, 2016). In addition, the EU is negotiating an investment agreement with China to ensure fair opportunities for both sides. The EU also wants to encourage China to give a greater role to market mechanisms and reduce state intervention. The 2020 agenda does not seem to be succeeding. China is not really interested in accepting European norms and standards and is pursuing a "divide and rule" strategy in Europe instead. Indeed, BRI further amplifies the 16+1 meetings, which China is using to negotiate with Eastern European countries. The 16+1 format risks are loosening the ties between Eastern Europe and Brussels. China is pursuing this tactic by negotiating on three levels: with European institutions, with individual member countries and with Eastern Europe as a whole (16+1). An examination of Chinese foreign investment shows that the government continues to invest massively in Europe, always to some extent in "freeloader" style. China's preferred targets are the United Kingdom (financial sector), Germany (Mittelstand/machine-tool, automotive sector), France (tourism, cosmetics, leisure, wine), Greece (infrastructure) and Portugal (real estate). Trade is growing steadily and with it the interdependence between EU member states and China.
Investment flows into Europe from China amount to €10.2 billion (2016) with EU investments in China totaling €12.8 billion in 2016 (Eurostat, 2018). Yet even if China is investing more and more in Europe, the scope must be put into perspective: of China's total FDI, only 5–6% has been made in Europe. The majority of Chinese investments still take place in Asia — notably Hong Kong (75.5%), Singapore (3.7%), Taiwan (3.6%), South Korea (2.8%) and Japan (2.5%). The United States accounts for 2.4% of total Chinese FDI, the Netherlands 1.7% and Germany 1.2% (Otte, 2018). In the Asian region, BRI infrastructure projects will have a very significant impact in coming years. Even if Europe is more or less at the end of this new Silk Road, Eastern European nations have become, since BRI, the center of China's interest. Especially Poland and the Baltic countries can serve as a point of entry for goods transported via the Silk Road. BRI can then serve as a catalyst to rebalance trade relations in favor of Europe as a whole, but only if the EU finds a common strategy for this initiative. It is therefore important not to fall into the trap of intra-European competition, or to be divided by China. On the contrary, common European interests must be identified in order to protect key EU sectors and give priority to European actors.
Above all, closer cooperation with pro-European countries is necessary, as is monitoring and guiding Chinese investments throughout the European continent. BRI will change the foundations of world trade in the medium term, and the EU risks granting even greater access to European high technology. This poses a real threat since China, as discussed, links its civil and military interests. China's influence and geopolitical–military power could thus have an impact in Europe, especially in Eastern Europe. First and foremost, BRI is a Chinese ideology that is making it possible to pursue the Chinese dream, modernize state- owned companies and facilitate their financing by promoting access to international credit. Additionally, the increased prosperity of the countries along the BRI routes will ensure Chinese trade remains stable, a key aspect given that the Chinese economy is heavily dependent on exports.
Areas of action for the EU
In view of BRI, not only must European companies act, so must all EU institutions. A new vision for Europe must be articulated if Europe is to avoid being taken hostage by Chinese interests. The strength of the European Union is directly linked to how it manages its diversity. In Europe, freedom of thought reinforces creativity, which is necessary for technological progress. The high quality of Europe's companies is the result of their innovative power. Due to its democratic structures, respect for human rights, rule of law and high social standards and norms, the EU acts within a regulatory framework based on ethical and human values. On the commercial level, BRI offers many opportunities for European companies as investors, experts, consultants and managers. Potential activities include the following:
-Investing in infrastructure projects, such as construction of railways and roads.
-Supplying equipment, such as that needed for ports.
-Serving as partners in the areas of engineering, procurement and construction (EPC).
-Serving as consultants for project management, especially in the area of operational security and the application of international and local laws.
-Managing infrastructure operations (Wijeratne et al., 2018).
There are many opportunities and risks here. As with any transnational project of this magnitude, major differences in the relevant corporate cultures must be overcome. Above all, trust between the various international actors plays a crucial role.
In addition, different legal frameworks exist which can lead to conflicts between international and local laws. Moreover, the "time" factor should not be overlooked, since BRI is a massive project that will only be completed in the long term. In short, there are myriad factors which could hinder European companies from serving as partners within the framework of this initiative.
French President Macron — Hope for Europe?
The election of Emmanuel Macron as President of the French Republic gave, for a brief time, new momentum not only to France, but also to the EU. Macron's visit to China was closely watched, especially by the French and German press. The French President was the first European leader to welcome the initiative to create a "new Silk Road". Yet a comparison of the outcome of his visit to China with that of Chancellor Merkel's in 2015 is less than satisfying. Only 39 of the 50 envisaged contracts have been signed and half are mere declarations of intent. Thus, the French President did not truly introduce a new approach to dealing with China. With all due respect, he only highlighted the importance of the historically friendly relations between China, France and Europe. Macron's mistake was to invoke France's rivalry with the United States. Alluding to the Chinese proverb "When the wind of change blows, some build walls, others build mills", the French President referred to the con- struction of the wall between Mexico and the United States. From the perspective of a G-2 scenario, China will always measure itself against superpowers like the US and consider France and Europe medium-sized actors instead. In addition, Macron has not addressed the problems resulting from France's and the EU's lack of geopolitical impact given the overwhelming power of players such as China and the US. What future thus awaits the EU as a new era of global governance dawns?
Conclusion
As globalization's pace slows, the need increases to belong to a territory, region or country. The dynamics of transnational flows erase neither borders nor the places delimited by those borders (Zajec, 2016). On the contrary, it is clear that the geopolitical powers of nation-states such as China, the United States and Russia are growing. This growth has been accompanied by resurgence of personality cults (e.g. those surrounding Xi and Putin) and of ideologies guided by national interests. BRI is a good example, since it is the ideological pursuit of the Chinese dream. The strategy behind Trump's "America first" campaign follows the same logic, being a call to revitalize the American dream.
European identity crisis
The EU, on the other hand, lacks a dream. Following the massive inflow of refugees to the European continent, Europe's citizens have been legitimately demanding that border controls be restored and strengthened. It is necessary to define the European identity as a result. The EU is also an arena where national and transnational forces (e.g. global companies, interest groups) interact. And precisely these transnational forces, especially international companies, often behave more or less autonomously, regardless of the regulations issued by nation-states. The EU is an inter- mediate actor, at best a forward-looking one. It is not a "United States of Europe", neither can it boast of being a true global force. After all, European power is clearly limited in economic terms. Being a global player requires a shared vision on the economic, political, military, social and cultural levels.
Globalization in its current form has given rise to a kind of new, highly conflictual bipolar world, one that requires a redefinition of the world order. The resulting rivalry is playing out on several levels:
-Institutional: Democratic system versus authoritarian regime, even dictatorships.
-National versus transnational forces.
-Nation-states versus global companies, business alliances and interest groups (lobbying).
-Within the EU: Nation-states versus European institutions, and Western Europe versus Eastern Europe.
The identity of the heart, a nation of the heart and the strength of differences
The leaders of European institutions should not underestimate the national strengths of the member states and their respective populations. According to this logic, President Macron is wrong to want to pursue the strategy of "even more Europe" without taking into account legitimate feelings of belonging and national identity. Jacques Ancel (1879–1943) contributed the notion of identity to geopolitics. According to Ancel, groups of individuals take shape based on a common memory, history, culture and language, eventually defining themselves within a border: "He defends a nation of the heart in and of itself that is non-rational" (Gauchon and Huissoud, 2008, pp. 7–11). In this sense, the EU can act as an avant-garde player, questioning a power's sustainability — values versus mercantilism. A new "cosmopolitical" order of this sort must ensure fair trade relations, transparency of transactions, social justice and, above all, a more equitable distribution of natural resources and goods on a global scale. More precisely, it is the human dimension and the application of moral and ethical values that are essential if there is to be an evolution towards a cosmopolitics, a process that must respect borders and, thus, national sovereignty (Banik, 2016).
In our globalized world, neither the EU, China nor the United States is an isolated island paradise. No actor is privy to the absolute truth. The challenges of climate change, growing global competition (for natural resources, food, water, etc.), the rivalry between national and transnational forces and, above all, international terrorism are forcing us to face new realities. The illusions must be relinquished that underlie today's ideologies (those found in Europe; patriotic Chinese-style capitalism;
"America first"; personality cults; a return to revisionist power structures). We must bridge our differences and move towards a cosmopolitical global governance based on human values — towards an "identity of the heart". As Europeans, let us begin evolving towards a "Europe of the heart" in keeping with Jacques Ancel's geopolitical vision (Banik, 2016).
"It is the heart which is worthwhile and which must be considered above all." (Jacques Ancel)
Notes: This paper was originally published in "China and the World: Ancient and Modern Silk Road, Vol. 2, No. 1, 1–18 DOI: 0.1142/S2591729319500032, reproduced with the permission from the author.
Emergence of New World Order out of Sino-US clash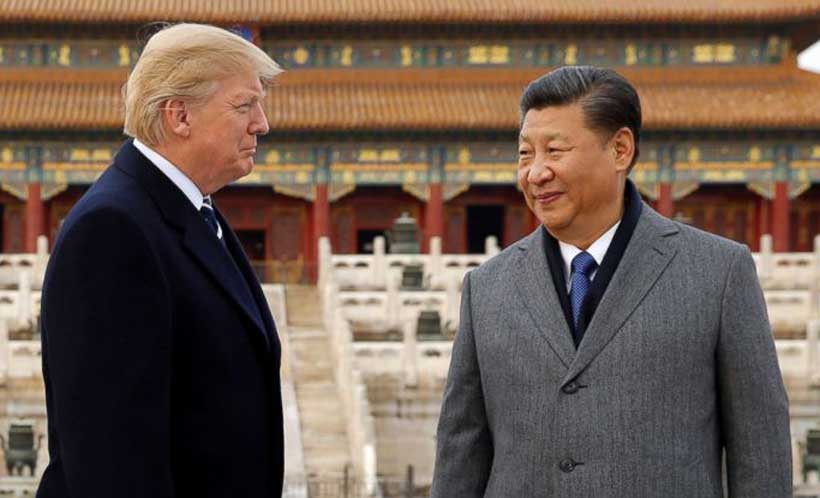 The United States of America and China's relation has many up and down since the outbreak of Taiwan Strait status issue, Whenever, US Navy lifted than China deployed thousands of soldiers to Quemoy and MatruIsland in Taiwan Strait in August 1955.Later,Beijing was threatened with the Atom bomb, to end the agitation against the US. US president Richard Nixon ascribed Taiwan Strait status with China in 1972. Enduring conflict compelled the US to pass "Taiwan relation Act" from the congress on January 1, 1979, to help and maintain the peace, security and stability in western pacific and foreign policy would help to US authority to support on commercial, cultural and other relations between both countries. Therefore, Washington was lobbying to help Taiwan to get observer status at the World Health Organization (WHO) in the 73rd annual world health assembly while failing to maintain the preservation of the cross-strait status quo. Moreover, on retaliation by Chinese president Xi Jinping about Taiwan as under one-China policy to get and capture at any cost before 2050. However, this conflict would carry both superpowers to close any disastrous war.
Meanwhile, US-China Relation Act of 2000granted permission to China on trade. Firstly, the trade tensions were uprisings due to the US trade deficit with China from $273.1 billion in 2010. Therefore, on fulltime high of $295.5 billion in 2011.Preamble,US was malediction to pay $375.2 billion deficit to China in 2017.That imports increased $550 billion annually before imposing tariffs in which the comprehensive economic dialogue was convened in July 2017, on mutual understandings to adjourn$160 billion tariffs on Chinese goods, after the unfair practices of currency and manipulation of 1988 and 2015 Act of USA had compelled to China on massive tariffs.
Moreover, in March 2019, Trump warned most of the countries do not use Huawei and Telecom giant's equipment in the battle with China for technological supremacy, and 5G works could use the company of spy. Furthermore, Trump administration-imposed tariffs to increase 10 to 25 percent on Chinese goods. The whole scenario compelled to Beijing to sign a trade agreement with Washington. However, the US blamed on currency manipulation through Act of 1988 under section 3004 against an opponent. It is a lengthy history of China to devalue the currency to gain and capture the market of the world. After the devaluation of Yuan as much weaker, which makes more competitive Chinese exports and buying to foreign currencies. Through, in global trade rules, if the competition among the countries on inflation and deflation currency could not evaluate due to get more foreign currencies though reduce capital inflow significantly hits on jobs sector especially in the USA and Europe. People's Bank of China is under control by the communist party to let Yuan fall below key in 7.0 level against the US dollar and 8.5 percent depreciation from the exchange rate. However, the US department of treasury reported on January 13, 2020, before a great deal in which semiannual report on microeconomic and foreign exchange policies. This report assured about 20 significant partners of the US are involved with China on currency practices. The first trade deal would lead only $200 billion imports of US production and including $32 billion in agricultural. Moreover, $40 billion would be pasteurized through tariffs on Chinese goods at the end of 2021. Indeed, Trump ensured China all tariffs would be removed after signing the "second plan" trade deal.
The US and China's relations got a new major twist due to COVID-19. After the breakout of the virus, the US president stretches the misinformation about China called "Chinese virus" and "Wuhan virus". Moreover, the conspiracy theory lies the ideas about escaped from Wuhan lab. On the other side, China blames on US military persons on the carried virus and spilling in China. Therefore, the political battle of China is intense against adversaries, most of Americans about 66% believe virus divulged as the danger of dependency on China all manufacturing products, infect, the US was unaware from the abrupt global pandemic. It revealed the lack of necessary medical supplies and personal protective equipment's (PPE) as well. The US must keep in mind the new raising for economic nationalism. The trade war between both countries will create uncertainty and global supply chain. Eventually, some business moved out of China like Apple production and the Tesla factory. If US government forced to leave US business from China through executive orders in which reestablish business in the USA to create jobs for Native Americans and secondly, a business must take ensures as a freeway, on its position. China is the first victim of the virus and reopening with $45 billion more attractive worth of markets. At the same time, senior US officials are proposing a plan to make China responsible for this virus and proposals are prepared to compensate that virus effects that economy of the world.
Furthermore, US state agencies convened a meeting on May 7, 2020, to begin mapping out a strategy as reflationary measurement against China, the whole meeting and planning put out on vanquish or anonymity because they were not authorized to reveal the planning. Trump and some expert have discussed to strip "sovereign immunity" of China. However, legal expert says it would not be easy to put back China even pass the congressional legislation which is extremely difficult for accomplishing and secondly, senior officer advice to Trump to cancel the debt obtain to China or to pay back $1200 billion amount with no interest and to consider levy extreme. Lastly, Trumps thinks about to increase one trillion-dollar tariff on Chinese imports due to damage to US cost. Similarly, coronavirus has killed 106000 Americans with loss of 28 million jobs. However, companies, corporation, oil companies became bankrupt and lost more than $700 billion since the outbreak of COVID-19 that would never easy to let the US boast up the economy after any solution about the virus.
China modernized maritime PLA Navy for the context of the new war. Moreover, this whole region relies on primary of American military presence on different offshores of countries to contain any immediate response from China and allies after intensifying the naval gape would lead the geopolitical competition US commentators towards south Asia. Last three weeks before Washington post published the secret report of CIA "The war with China would lead the major disastrous for the USA" And major superpowers would lead the US capital losses. Therefore, all bases of US in Indo-pacific command region would be at risk, especially US territory Guan might be the first concern. The primary issue of both superpowers on Taiwan Strait land. After pandemic ravaged in the world. Furthermore, the escalation was erupted last month to push back on the major war that would erupt a nuclear war. After publishing the report, the vast difference had been seen between Trump administration and US establishment.
On the other hand, Trump claims super-duper missiles. Moreover, the US wants to test nuclear bomb to deterrence against China. Besides, China is acknowledged throughout the world on economic hegemony. Lastly, after the end of pandemic US will lose her hegemony from the Middle East, South Asia because US pullout all forces from NATO on any stage in recent future, so Trump already withdraw from WHO. Moreover, Black African American George Floyd murder took a new great agitation against white supremacy. However, all about that weaken and isolate the US from rest of world which is beginning of the downfall of the US that could be enduring so on China will take a better position to change new world order on an economic basis.
Post pandemic: US, China and their deteriorating relationship
In the aftermath of the coronavirus pandemic, there has been an increasing clamor, for reducing imports, especially of essential commodities from China, and for exploring new supply chains.
The US has proposed an 'Economic Prosperity Network' consisting of US, India, Vietnam, Australia, New Zealand, Japan, South Korea. US Secretary of State, Mike Pompeo while speaking to the media, reiterated the need for greater cooperation between these countries for pushing forward the global economy, in a post corona world, and also to change existing supply chains.
Similarly, a number of members of the CPTPP (Comprehensive Partnership Trans Pacific Partnership), especially Japan, Singapore and Australia, worked closely, to keep supply chains intact in the midst of covid19 (Japan has also been seeking to expand the CPTPP with the aim of alternative supply chains).
Reducing dependence upon Chinese technologies
Apart from supply chains of essential commodities, steps are being taken to create an alternative to Chinese technologies. UK has recently proposed, that 10 countries work together to counter China's technologies – especially 5G. This network, Britain has proposed, should include G7 countries (United States, Italy, Germany, United Kingdom, Japan, Canada, France) + South Korea, India and New Zealand. US President Trump further stated, that G7should be expanded to include India, South Korea, Russia, New Zealand.
Resumption of International travel
While there have been numerous discussions on shifting supply chains from China, another challenge posed by the pandemic is likely to be the resumption of international travel. Interestingly, the US has international flights with China from June 16, 2020. This is in line with the US President's aggressive stance vis-à-vis China. The reason cited for the US President's decision was China's refusal to allow US carriers to fly to China (American companies on the other hand have been lobbying for the resumption of flights). China was then compelled to take back on its decision of US airlines.
China has recently allowed business executives to fly in from Germany and South Korea (China and South Korea have also signed a fast track arrangement to reduce the quarantine period for executives travelling).
Domestic flights within Asia
A number of countries in Asia, including Vietnam and India have opened domestic travel (the latter is likely to resume international flights from June 9 to US and Canada). Vietnam had resumed domestic travel after the easing out of social distancing measures, (since then over 500,000 domestic passengers have flown). The ASEAN nation began by opening out five tourist destinations. India resumed domestic Air travel on May 25, 2020 and between then and June 1, 2020 over 4,000 flights have been operated.
Japan seeking to revive air travel
Apart from China, one more country which is working towards resuming air connectivity with other countries is Japan (restrictions will remain in place for some time for US, China and South Korea). The countries, with which Japan is exploring the possibility of air travel are; Australia, Vietnam, New Zealand and Thailand. Japan shares close economic linkages with Australia, Vietnam and Thailand(over 1500 Japanese companies operate in the two ASEAN nations, while Japan is dependent upon Australia for farm products). Japan also receives a large number of tourists from these countries. The East Asian nation is focusing on resuming air connectivity with the above countries for kickstarting the economy, but it is likely to do so in a phased manner; international flights will begin first for business men, then students and finally tourists.
Countries like China, India, Japan, Thailand and Vietnam are looking to revive economic activity and air connectivity, both domestic and international, is essential for the same. It is important, not just to resume air connectivity, but also to learn best practices with regard to precautions.
While all the above steps are welcome, the real challenge for governments, globally, is likely to be in the months of August and September 2020, when students from different parts of the world, need to travel to the west (especially, US, UK and Canada) for pursuing higher education.
Conclusion
The efforts of Japan, New Zealand, Vietnam and Australia yet again reiterate the point, that while all eyes have been on the US and China and their deteriorating relationship, a number of countries have been seeking ways to foster cooperation, not just in dealing with the pandemic, but also for giving a boost to economic ties, and resuming air connectivity.
Exposure of Ulterior Motives Behind Stigmatization of China with COVID-19
As the COVID-19 outbreak continues to rage across the US, the American people are complaining about the White House's "lack of action" in the critical period of pandemic prevention and control, to which, however, Pompeo and his fellow politicians have kept finding excuses for themselves.
To be fair, these politicians have truly had a full plate since the outbreak, although on their plate is not how to control the pandemic at home, but how to make trouble for other countries.
When China, the country first hit by the virus, was busy containing its spread, the US politicians tried to stick their nose into China's Xinjiang, Taiwan, and Hong Kong and brazenly interfered in the internal affairs of the country by passing the so-called "acts". On the other hand, they put out a number of ludicrous assumptions like "China made the virus" and "China covered up its pandemic situation", in an attempt to stigmatize China in the international community and corner it to a moral predicament. Washington leaves no stone unturned when it comes to the use of these ugly tricks.
This isn't the first time that politicians like Pompeo are trying to loot a burning house – they always jump at the first sign of sniffing such an opportunity. They rolled out sanctions against Iran during its domestic turbulence; they tried to have it both ways when Qatar was on bad terms with countries like Saudi Arabia; and they, on the pretext of "democracy and human rights", blatantly backed radical and violent criminals in Hong Kong during the riot and unrest caused by the expatriation law amendment bill.
If we go into their ploys seriously, Pompeo and his like are not only professional looters of burning houses, and they set the fire themselves! They first set the house on fire and flame it up, then loot it while occasionally making a gesture of putting out the fire. They are so good at playing "good cop and bad cop" games and busy putting on their farcical performances.
Just take a look at what the US has done in the Middle East. The wars it waged against Iraq and Afghanistan left the two countries in lasting turmoil; the Arab Spring it much-trumpeted left Egypt and Syria in prolonged instability; and its instigation and flame-fueling have led to the growing escalation of Palestine-Israel conflicts, in which the US had sowed seeds.
Yet certain American politicians have the nerve to reap geopolitical gains where they set fire in the first place. Pompeo and his like even posed as saviors or angels claiming to have brought peace to those areas they left in ruins.
How ridiculous and shameful they are! These politicians are accustomed to being cops in name but thieves in nature, calling "stop thief" on the one hand while being that thief on the other. They beautify hegemony as justice and dress up rumor-mongering as freedom of speech.
Pompeo and his like are doomed to a pathetic end. As an old Chinese saying goes, good and evil will meet their karma one day or another, which has been verified on Pompeo and his like over and over again. In the Middle East, for instance, America's credibility has been irreversibly destroyed no matter how hard Pompeo and his like are trying to bloat their bubble.
The COVID-19 outbreak wouldn't and shouldn't have spread so fast and widely across the US had Pompeo and his like devoted a tiny part of their energy and time into what they should have done. The chaotic disaster of Washington's epidemic control has made millions of Americans suffer, and a growing number of the righteous people are voicing their questions and protests. In contrast, the US media has named Pompeo one of the worst Secretaries of State ever in American history.
Turning a blind eye to the chaos and loss of lives at home, Mike Pompeo and his like, adamant on making trouble for the world, have kept disrupting international cooperation and undermining peace undertakings. They have become the common enemy of world peace and are doomed for a pathetic end. The burning house looters will eventually get burned themselves.