Europe and China in a Globalized World: The Geopolitical Impacts of Belt and Road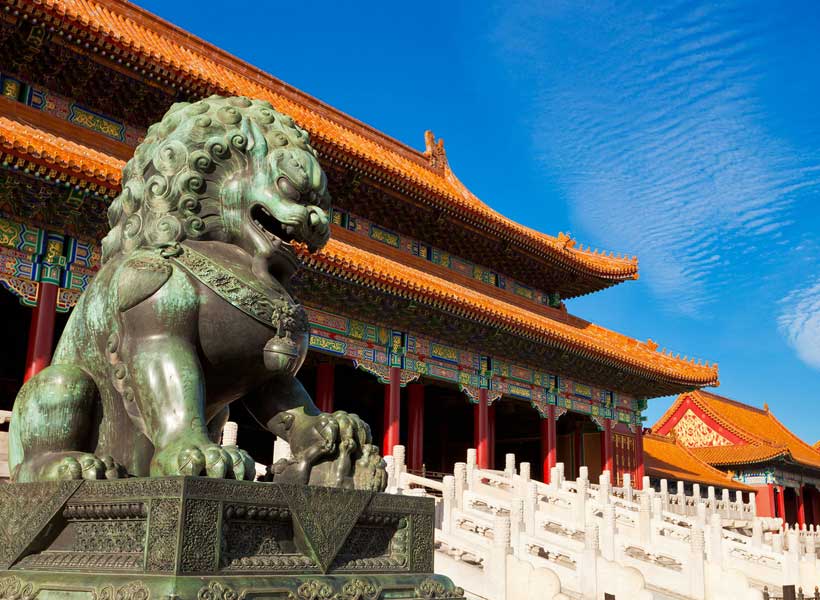 Donald Trump's rise to power, his "America first" policy and the announcement by Chinese President Xi Jinping of the Belt and Road Initiative (BRI), designed to revitalize the Silk Road, are the three mile- stones demonstrating a radical shift in globalization.
Our globalized world is in fact going through a decisive moment in its history, something that can be seen in the creation of the cult of personality surrounding the Chinese President, the introduction of China's Social Credit System (SCS) and, finally, the crisis of confidence that has taken hold among the European Union's (EU) member states, resulting in the United Kingdom's decision to leave the EU (Brexit), among other developments.
G-2, G-Zero and the Multipolar World
By putting in place protectionist measures, the world's two superpowers, the United States and China, have begun a trade war. The announcement by the US that it would impose tariffs on imports of steel and aluminum, among other goods, has prompted China to impose its own tariffs on more than 100 products from the US. By mid-July 2018, the value of the taxed products traded between China and the United States had reached US$100 billion. According to experts, this will reduce world trade by 0.5% and economic growth in China and the United States by between 0.1% and 0.3% (Le figaro and AFP Agence, 2018).
Caught between these two powers, the European Union is responding in a similar fashion, i.e. by imposing customs duties worth €2.8 billion on certain US products (Reuters, 2018). Less united than ever, the EU must contend with Brexit and its impacts throughout the Union. The dissatisfaction Europe's citizens feel about the EU's lack of effectiveness continues to grow. The future of Europe, the European identity and the Union's role in today's globalized world are all being called into question.
It seems we are living in a G-Zero world, a world in which no country, region or group is able to play a leading role on the international scene. On the contrary, G-Zero means a "free-for-all" in which multiple political strategies are being implemented. Each country or region is trying to find its own effective solutions to the challenges of globalization, very often putting others at a disadvantage.
Will this G-Zero world ultimately lead to a G-2 world in which all depends on how relations between the United States and China develop? More than ever, the EU must formulate common strategies vis-à-vis the two superpowers. Alternatively, will multipolarity prevail? A multipolarity characterized by peaceful cooperation among countries?
If so, the result could be a world in which the various players take action, certainly in competition with each other, but in a complementary manner. New international regulations and standards would provide a framework for this "cosmopolitical" (Nida-Rümelin, 2017) global govern- ance while avoiding military conflicts. This would be a world in which the EU, above all, could define its geopolitical strategy in a way that prevents it from finding itself at the mercy of China and the United States.
After reviewing the main characteristics of globalization, internationalization, the competition among nation-states and transnational forces (see the following Introduction section), this paper analyzes BRI as a geopolitical instrument within China's overall strategy, which is designed to manage developments and exert power (see the section BRI: A "China First" Strategy). It then explores the impacts of BRI and the "China first" strategy on Europe (see the section BRI and the EU: An Opportunity for Europe). Finally, it discusses the importance of bridging differences and cultivating an "identity of the heart" in keeping with the geopolitical vision of Jacques Ancel.
Introduction: Globalization, Deterritorialization and Transnationalization
Geopolitics — the study of territory and power — is at the heart of this paper. Globalization means the cross-border movement of people, goods, services, capital and information. It is not a new phenomenon. What is new is the increased interdependence between nation-states and the impact of various non-governmental actors (e.g. international companies, interest groups, NGOs) at the international level. In addition, there is greater competition between the national forces that arose from the old world order produced by the Treaty of Westphalia and the new trans- national forces resulting from globalization.
Political responses to globalization, i.e. internationalization, have been very varied, sometimes even conflicting. On the one hand, protectionist measures have been put in place, such as customs duties, border controls and, in Europe, a return to the logic of nation-states. On the other, measures promoting economic openness and expansion are being undertaken, from the re-conquest of the old Silk Roads to the harmonization of European trade and defense policies (e.g. the Common Security and Defence Policy, an integral part of the Common Foreign and Security Policy).
The transnational forces resulting from de-territorialization are competing with traditional national forces, especially when it comes to securing natural resources. This is attributed to the Internet and networking; moreover people all around the world have much more knowledge at their disposal, particularly about globalization's harmful effects. Indeed, there have been losers in addition to winners. Some countries or regions have massive international trade surpluses, while others are experiencing large deficits. In addition, cross-border economic crime, illicit transactions and money laundering are commonplace. There has been an accumulation of wealth in some regions, often controlled by political–economic elites. This injustice is increasingly fueling citizens' mistrust of the prevailing political classes. This, in turn, is leading to an increase in social conflicts and protest movements, causing the effectiveness of the democratic system to be questioned.
There are shared challenges, however, that unite all the actors involved in this geopolitical issue: international terrorism; the effects of climate change including on food production; competition for natural resources; chronic economic, social and political crises, due, in particular, to the rise of an illegal and opaque global economy; widespread political apathy; and, finally, digitization, which is leading to a radical change in how people work. Current international institutions and organizations no longer offer effective solutions. The old world order, an after-effect of the Second World War, is in decline, while a new world order has yet to take shape.
BRI: A "China First" Strategy
Xi's announcement in 2013 that China intended to revitalize the ancient Silk Roads marked a turning point in the country's national policy.
Indeed, this vast project targeting infrastructure and commercial net- works will extend throughout Eurasia, an area of great geopolitical and commercial importance. The project is strengthening the links between China and countries all along the "belt". It is, in fact, not a single project, since there is no master plan, but is comprised of a multitude of roads, railways and waterways. It includes the Pacific Silk Road, which passes through the Arctic Ocean, and the Digital Silk Road, which covers cyber- space (The Economist, 2018). BRI is also considered "the road of Xi Jinping" which only reinforces the cult of personality surrounding him. BRI focuses on major infrastructure projects (Figure 1). The 2015 action plan presented the Silk Road Economic Belt (SREB) and the Maritime Silk Road Belt (MSR) with a total of six corridors. According to the initiative, roads and sea routes are to connect China to Central Asian countries, Russia and, ultimately, Europe — but especially to Africa, in order to secure natural resources, particularly oil. In Eurasia, BRI covers more than 65 countries with a population of more than three billion, in keeping with the leitmotif advanced by the Communist Party of China (CPC) of "developing the region's wealth and preserving peace, friend- ship, trust and understanding".
In order to ensure financing for this vast infrastructure project, China has established two institutions that are complementary to, as opposed to competitors of, the International Monetary Fund (IMF), the World Bank (World Bank) and the Asian Development Bank (ADB):
-The Asian Infrastructure Investment Bank (AIIB): The Asian investment bank for infrastructure projects, with 57 member countries (in addition to European countries such as France, Germany, Italy and Luxembourg).
-The Silk Road Fund: A Chinese sovereign fund.
Many political leaders in the countries along this belt are welcoming this vast project with open arms, since it will improve infrastructure, ensure connectivity and, subsequently, promote economic development. However, as with any Chinese investment, compliance with standards and regulations is not a priority for Beijing. The corruption and opacity relating to the investments flowing from China are likely to benefit political elites more than the populations of the respective countries.
In addition, dependence on the investment flows generates an imbalance in China's favor, preventing recipient countries from maintaining their economic autonomy.
China's meta-strategy
The driver behind this commercial project is, above all, a new ideology being advanced by the CPC. Indeed, the main purpose of BRI is to secure and control transport routes for natural resources, particularly oil and gas. This basically means the transport routes that connect African resource-producing countries to production sites in China. The most important corridor is the China–Pakistan Economic Corridor (CPEC). This route connects the city of Kashgar in China to the port city of Gwadar in Pakistan and is an integral part of China's overall strategy. Almost 80% of all Chinese imports of oil pass through the Strait of Malacca (Figure 2). As a result, CPEC will significantly reduce transport time. In addition, it will improve Pakistan's infrastructure due to the massive Chinese investments it entails. Not only will this help develop Pakistan's economy, reduce the country's energy shortages and boost its productivity, it will also increase Pakistan's dependence on China. At the same time, the infrastructure projects are being financed through concessional and commercial loans, which will fuel the corruption already prevalent in Pakistan (Luchnikava-Schorsch, 2018; Hussain, 2017).
It is therefore necessary to view BRI not only as an instrument for asserting China's power but also as a global meta-strategy that proposes an alternative world order, at least at the commercial level, to the liberal order established by the West. It is also why geopolitical, strategic and military aspects should be considered more than economic aspects. New waterways and port construction serve more than just commercial ends. Ports can serve as military bases for the Chinese navy. For example, the People's Liberation Army (PLA) inaugurated its first overseas maritime naval base in Djibouti in 2017 (Lagneau, 2017). Dispatching 400 troops, the PLA stated that it wants to support UN peacekeeping operations and its own naval operations, particularly in the Indian Ocean. China's military presence, however, is of concern not only to the United States but to India as well. China–India relations are already tense due to disagreements over territories in the Himalayas, among other issues. CPEC passes through high-risk areas such as the autonomous region of Xinjiang and the northwest Pakistan–Afghanistan border region. The Chinese army is therefore securing infrastructure construction sites, transport roads and ports all along the corridor. In this context, BRI is a strategy that primarily serves Chinese interests. Certainly, this new Silk Road offers business opportunities to companies both in Asia and in Europe. Nevertheless, two aspects are important here: BRI is an ideological tool designed to maintain China's internal stability, i.e. control by the CPC, while also serving as a strategy that brings together civil and military interests under the rubric of "security".
Ideology
While Europe tries to identify a new vision, China has provided its geopolitical strategy with a second wind. Capitalism got its start in modern China when the country opened to foreign investment in 1978 and when peasants were granted permission to keep their surplus production. By unleashing its citizens' entrepreneurial spirit, the country hoped to overcome its technical and technological backwardness. Mobilization of the often-inactive Chinese population ensured national unity in keeping with the motto of "becoming rich". After years of economic growth and accumulated wealth, the CPC is using BRI, among other activities, to give itself not only new justification for maintaining its power but also a new ideology capable of ensuring party unity, internal stability and national cohesion. President Xi is strengthening his position, supported by the Chinese people. The country's authoritarian regime, moreover, is tightening its grip. Internationally, the Chinese economy is an integral part of global production chains. Remarkably, China is also increasingly becoming a source of innovation, especially digital innovation.
Externally, China is flexing its muscles in a number of locations, including in the South China Sea, transforming "a number of islets in the Paracel and Spratly archipelagos into military bases, where the government is building ports and airstrips" (RFI, 2017).
Assured by its strong position on the geopolitical level, the Chinese government is embarking on a more assertive foreign policy. Domestically, the country's government manages the country as a global enterprise. Five-year plans are a management tool used to set the economic strategies of Chinese state-owned enterprises (SOEs), both internally and externally, to ensure that standards of living increase for the Chinese population. This legitimizes the CPC's ongoing rule. The BRI vision thus mobilizes the nation, safeguarding the unity, stability and harmony of China as a whole. At the same time, however, the growing cult of personality means that China is increasingly becoming a revisionist power.
New security strategy
As mentioned above, BRI is above all a "geostrategic–military" initiative since it brings together civil and military interests under the rubric of "security". Indeed, these interests are at the center of all decisions and actions on the political and economic levels. Using the term "security", China's political strategy aims to safeguard national interests both domestically and internationally. Several dimensions of "security" are differentiated: national sovereignty and national unification, along with military, economic, cultural, social, scientific and technological security, as well as the security of information, security of environment and resources and, finally, nuclear security (State of Council Information Office of the People's Republic of China, 2015). The main objective of this major security strategy is to preserve the country's unity, prevent social unrest and legitimize the power of President Xi and the CPC.
In conclusion, we can see that the countries interacting with the European Union are pursuing a strategy that places national interests at the center of their respective political actions. The United States and Trump's "America first" vision, the strengthening of the authoritarian regime in China, the new cult of personality surrounding Xi Jinping, the return of Mao's personality cult and BRI are all ultimately driven by national ideologies. On the international level, the global community could thus be dominated by superpowers such as China, the United States and Russia. Due to the weakness of international organizations, ideologies are prevailing, determining the world order. The failure of the European project could become a cruel reality if Europe does not quickly find a new vision while avoiding ideological tendencies — formulating its interests as it does so.
BRI and the EU: An Opportunity for Europe?
Diplomatic relations between Europe and China began in 1975. Since then, there have been regular ministerial meetings and Sino-European summits. More than 60 sectoral agreements have been concluded. China and the EU trade goods are worth more than €1.5 billion each day (Eurostat, 2018). The EU is China's main trading partner; for Europe, China is second only to the United States.
For years, the EU's trade balance (Figure 3) with China has been in deficit, with the shortfall reaching €176.4 billion in 2017. This has been a constant conflict between Europe and China. Despite numerous discussions between Beijing and Brussels, the imbalance persists for most member states, although not for Germany, Finland and Ireland (Eurostat, 2018).
In 2016, the EU adopted a new strategy on China that tries to respond more effectively to the scale of China's economic power and its role as an increasingly important global player (Joint Communication to the European Parliament and the Council, 2016). The strategy complements the EU-China 2020 Strategic Agenda for Cooperation, which marked its 15th anniversary in 2018 (Press and information team of the Delegation to CHINA, 2016). In addition, the EU is negotiating an investment agreement with China to ensure fair opportunities for both sides. The EU also wants to encourage China to give a greater role to market mechanisms and reduce state intervention. The 2020 agenda does not seem to be succeeding. China is not really interested in accepting European norms and standards and is pursuing a "divide and rule" strategy in Europe instead. Indeed, BRI further amplifies the 16+1 meetings, which China is using to negotiate with Eastern European countries. The 16+1 format risks are loosening the ties between Eastern Europe and Brussels. China is pursuing this tactic by negotiating on three levels: with European institutions, with individual member countries and with Eastern Europe as a whole (16+1). An examination of Chinese foreign investment shows that the government continues to invest massively in Europe, always to some extent in "freeloader" style. China's preferred targets are the United Kingdom (financial sector), Germany (Mittelstand/machine-tool, automotive sector), France (tourism, cosmetics, leisure, wine), Greece (infrastructure) and Portugal (real estate). Trade is growing steadily and with it the interdependence between EU member states and China.
Investment flows into Europe from China amount to €10.2 billion (2016) with EU investments in China totaling €12.8 billion in 2016 (Eurostat, 2018). Yet even if China is investing more and more in Europe, the scope must be put into perspective: of China's total FDI, only 5–6% has been made in Europe. The majority of Chinese investments still take place in Asia — notably Hong Kong (75.5%), Singapore (3.7%), Taiwan (3.6%), South Korea (2.8%) and Japan (2.5%). The United States accounts for 2.4% of total Chinese FDI, the Netherlands 1.7% and Germany 1.2% (Otte, 2018). In the Asian region, BRI infrastructure projects will have a very significant impact in coming years. Even if Europe is more or less at the end of this new Silk Road, Eastern European nations have become, since BRI, the center of China's interest. Especially Poland and the Baltic countries can serve as a point of entry for goods transported via the Silk Road. BRI can then serve as a catalyst to rebalance trade relations in favor of Europe as a whole, but only if the EU finds a common strategy for this initiative. It is therefore important not to fall into the trap of intra-European competition, or to be divided by China. On the contrary, common European interests must be identified in order to protect key EU sectors and give priority to European actors.
Above all, closer cooperation with pro-European countries is necessary, as is monitoring and guiding Chinese investments throughout the European continent. BRI will change the foundations of world trade in the medium term, and the EU risks granting even greater access to European high technology. This poses a real threat since China, as discussed, links its civil and military interests. China's influence and geopolitical–military power could thus have an impact in Europe, especially in Eastern Europe. First and foremost, BRI is a Chinese ideology that is making it possible to pursue the Chinese dream, modernize state- owned companies and facilitate their financing by promoting access to international credit. Additionally, the increased prosperity of the countries along the BRI routes will ensure Chinese trade remains stable, a key aspect given that the Chinese economy is heavily dependent on exports.
Areas of action for the EU
In view of BRI, not only must European companies act, so must all EU institutions. A new vision for Europe must be articulated if Europe is to avoid being taken hostage by Chinese interests. The strength of the European Union is directly linked to how it manages its diversity. In Europe, freedom of thought reinforces creativity, which is necessary for technological progress. The high quality of Europe's companies is the result of their innovative power. Due to its democratic structures, respect for human rights, rule of law and high social standards and norms, the EU acts within a regulatory framework based on ethical and human values. On the commercial level, BRI offers many opportunities for European companies as investors, experts, consultants and managers. Potential activities include the following:
-Investing in infrastructure projects, such as construction of railways and roads.
-Supplying equipment, such as that needed for ports.
-Serving as partners in the areas of engineering, procurement and construction (EPC).
-Serving as consultants for project management, especially in the area of operational security and the application of international and local laws.
-Managing infrastructure operations (Wijeratne et al., 2018).
There are many opportunities and risks here. As with any transnational project of this magnitude, major differences in the relevant corporate cultures must be overcome. Above all, trust between the various international actors plays a crucial role.
In addition, different legal frameworks exist which can lead to conflicts between international and local laws. Moreover, the "time" factor should not be overlooked, since BRI is a massive project that will only be completed in the long term. In short, there are myriad factors which could hinder European companies from serving as partners within the framework of this initiative.
French President Macron — Hope for Europe?
The election of Emmanuel Macron as President of the French Republic gave, for a brief time, new momentum not only to France, but also to the EU. Macron's visit to China was closely watched, especially by the French and German press. The French President was the first European leader to welcome the initiative to create a "new Silk Road". Yet a comparison of the outcome of his visit to China with that of Chancellor Merkel's in 2015 is less than satisfying. Only 39 of the 50 envisaged contracts have been signed and half are mere declarations of intent. Thus, the French President did not truly introduce a new approach to dealing with China. With all due respect, he only highlighted the importance of the historically friendly relations between China, France and Europe. Macron's mistake was to invoke France's rivalry with the United States. Alluding to the Chinese proverb "When the wind of change blows, some build walls, others build mills", the French President referred to the con- struction of the wall between Mexico and the United States. From the perspective of a G-2 scenario, China will always measure itself against superpowers like the US and consider France and Europe medium-sized actors instead. In addition, Macron has not addressed the problems resulting from France's and the EU's lack of geopolitical impact given the overwhelming power of players such as China and the US. What future thus awaits the EU as a new era of global governance dawns?
Conclusion
As globalization's pace slows, the need increases to belong to a territory, region or country. The dynamics of transnational flows erase neither borders nor the places delimited by those borders (Zajec, 2016). On the contrary, it is clear that the geopolitical powers of nation-states such as China, the United States and Russia are growing. This growth has been accompanied by resurgence of personality cults (e.g. those surrounding Xi and Putin) and of ideologies guided by national interests. BRI is a good example, since it is the ideological pursuit of the Chinese dream. The strategy behind Trump's "America first" campaign follows the same logic, being a call to revitalize the American dream.
European identity crisis
The EU, on the other hand, lacks a dream. Following the massive inflow of refugees to the European continent, Europe's citizens have been legitimately demanding that border controls be restored and strengthened. It is necessary to define the European identity as a result. The EU is also an arena where national and transnational forces (e.g. global companies, interest groups) interact. And precisely these transnational forces, especially international companies, often behave more or less autonomously, regardless of the regulations issued by nation-states. The EU is an inter- mediate actor, at best a forward-looking one. It is not a "United States of Europe", neither can it boast of being a true global force. After all, European power is clearly limited in economic terms. Being a global player requires a shared vision on the economic, political, military, social and cultural levels.
Globalization in its current form has given rise to a kind of new, highly conflictual bipolar world, one that requires a redefinition of the world order. The resulting rivalry is playing out on several levels:
-Institutional: Democratic system versus authoritarian regime, even dictatorships.
-National versus transnational forces.
-Nation-states versus global companies, business alliances and interest groups (lobbying).
-Within the EU: Nation-states versus European institutions, and Western Europe versus Eastern Europe.
The identity of the heart, a nation of the heart and the strength of differences
The leaders of European institutions should not underestimate the national strengths of the member states and their respective populations. According to this logic, President Macron is wrong to want to pursue the strategy of "even more Europe" without taking into account legitimate feelings of belonging and national identity. Jacques Ancel (1879–1943) contributed the notion of identity to geopolitics. According to Ancel, groups of individuals take shape based on a common memory, history, culture and language, eventually defining themselves within a border: "He defends a nation of the heart in and of itself that is non-rational" (Gauchon and Huissoud, 2008, pp. 7–11). In this sense, the EU can act as an avant-garde player, questioning a power's sustainability — values versus mercantilism. A new "cosmopolitical" order of this sort must ensure fair trade relations, transparency of transactions, social justice and, above all, a more equitable distribution of natural resources and goods on a global scale. More precisely, it is the human dimension and the application of moral and ethical values that are essential if there is to be an evolution towards a cosmopolitics, a process that must respect borders and, thus, national sovereignty (Banik, 2016).
In our globalized world, neither the EU, China nor the United States is an isolated island paradise. No actor is privy to the absolute truth. The challenges of climate change, growing global competition (for natural resources, food, water, etc.), the rivalry between national and transnational forces and, above all, international terrorism are forcing us to face new realities. The illusions must be relinquished that underlie today's ideologies (those found in Europe; patriotic Chinese-style capitalism;
"America first"; personality cults; a return to revisionist power structures). We must bridge our differences and move towards a cosmopolitical global governance based on human values — towards an "identity of the heart". As Europeans, let us begin evolving towards a "Europe of the heart" in keeping with Jacques Ancel's geopolitical vision (Banik, 2016).
"It is the heart which is worthwhile and which must be considered above all." (Jacques Ancel)
Notes: This paper was originally published in "China and the World: Ancient and Modern Silk Road, Vol. 2, No. 1, 1–18 DOI: 0.1142/S2591729319500032, reproduced with the permission from the author.
Chinese Communist Party and the path of "high-quality development" at Guangdong Province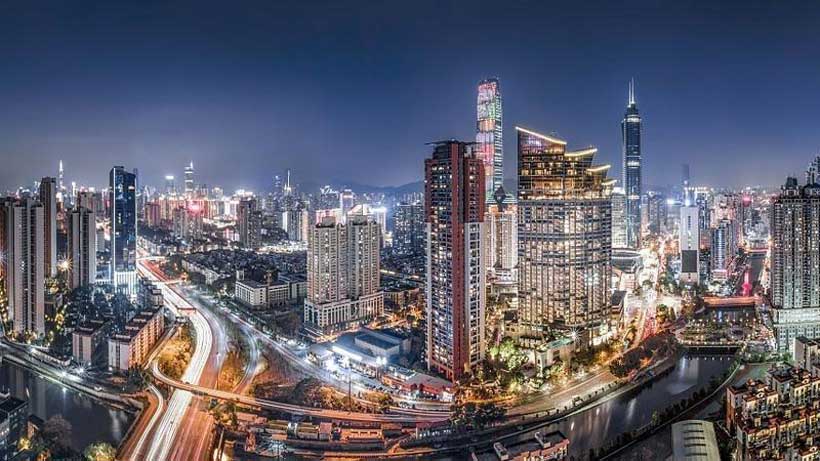 During the meeting of "Huang Kunming", Secretary of Guangdong Provincial Party Committee mentioned that it is significant for Guangdong embark on a path of high-quality development fit for its own situation. According to my highly understand of China's high-quality development and analysis to the nature of the Chinese society and the polices of the Communist Party of China regarding the development is meaning (all-round building a strong modern socialist country) and all-round rejuvenation of the Chinese nation still need to rely on development.
With the continuous development of the Chinese economy and the deepening of reforms, China put forward a new expression of "high-quality development" for the first time at the 19th National Congress of the Communist Party of China in 2017, which indicates that China's economy has moved from a stage of rapid growth to a stage of high-quality development.
Changing China's economic development strategy is an inevitable choice in line with the law of development and the demands of its development. Now, China is seeking to change its previous development pattern of relying on a large number of factors of production to focus more on quality and efficiency. It has begun to adhere to the implementation of the new development philosophy that emphasizes innovative, coordinated, green and open development for all, and to build a new development pattern that relies on domestic trade and promotes integration between domestic and foreign trade to enable the Chinese society to complete the building of a strong modern socialist country in an all-round way, Chinese side should stick to advancing high-quality development as the top priority, as President Comrade "Xi Jinping" stressed in the report.
High-quality development mainly depends on the economy's vitality, innovation and competitiveness. In order to improve these capabilities, China is accelerating the implementation of the innovation-driven development strategy, intensifying its efforts to achieve a high level of self-reliance in scientific and technological research, mobilizing forces and focusing on solving intractable problems in original and pioneering science and technology research to achieve breakthroughs in some crucial and pivotal technologies, which are guided by these strategies, China has achieved good results in manned space industry, lunar and Mars sounding, deep-sea and land exploration, supercomputers, satellite navigation, quantum information, electro-nuclear technologies, large-scale passenger aircraft, medicine, biopharmaceuticals and other fields over the past years, and joined the ranks of innovative countries in the world.
Green development is an important symbol of the transition of China's economy from the stage of rapid growth to the stage of high-quality development. In recent years, China has pushed the green transition to a development mode, implemented the comprehensive rationalization strategy, developed green and low-carbon industries, and advocated green consumption.
The bright future of China's economy stems from more flexible and high-quality development. In 2021, China calmly responded to changes in the world as well as the COVID-19 epidemic, took new steps to build a new development pattern, achieve new results in high-quality development, and achieve a good start for the 14th Five-Year Plan. China has maintained a leading position in the world in economic development and in epidemic prevention and control, accelerated the growth of national strategic scientific and technological forces, improved the flexibility of the industrial chain, continued to deepen supply-side structural reforms, and made solid progress in the green transformation of the low-carbon economy and prosperity subscriber.
Here, with the strong leadership of the Communist Party of China, the significant advantages of the socialist system with Chinese characteristics, the technological foundation accumulated since reform and opening up, the extremely large market advantage and domestic demand potential, and with huge human capital and human resources, the Chinese economy will continue to grow steadily on the path of high-quality development, enabling China to contribute in achieving a steady and stable progress in the recovery of the global economy.
China's Deflating Population: The Economic Marvel in Eclipse?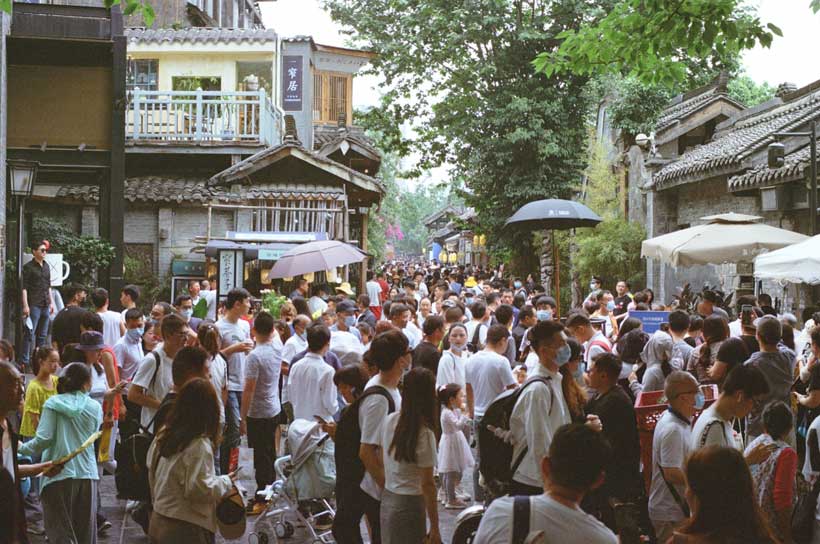 So China's population shrank last year. I admit my first instinct was … well, isn't this a good thing? I mean, during the entire 1960s and 1970s, global discourse misted around how the world population kept growing beyond the finite resources of this world. And how food scarcity and poverty would create a social depression. China, with a population of roughly 1.4 billion people, was specifically a focal point of population reduction strategies. After the widespread catastrophe of the Great Leap Forward, a debilitating social program orchestrated by Mao Zedong in the late 50s, China's population was on the up and up in the following decade, to the point that the infamous 'One-Child Policy' was introduced in the late 70s to inhibit the burden of a growing population – and concomitant poverty. Since then, however, China has dynamically transformed into an economic powerhouse – a factory floor for global manufacturing. And here lies the answer to this population conundrum: Shrinking population in China is a problem now!
According to the data released by the Chinese government last week, China's population contracted by circa 850,000 people in 2022; with 9.56 million births against 10.41 million deaths, it was the first time in more than half a century that deaths outnumbered births in China. The initial thought would be to blame it on the pandemic. But that would be a blinkered assumption without gauging the stunted birth rate. It was the sixth consecutive year that the number of births fell, down from 10.6 million in 2021, according to the National Bureau of Statistics. Many demographers and statisticians warned for years about a population decline on the cards, albeit much later in this decade. This presage was why the government reposed its one-child policy in 2016 and extended the limit to three children in 2021. Local governments offered tax rebates and outright cash handouts to couples having children. The source of anxiety was partly social and partly economic – or maybe socioeconomic is the correct juxtaposition.
China is a rising economic power, the world's second-largest economy, and the strongest contender to dethrone American supremacy. But in listing all the superlatives, we sometimes forget that China is still a developing economy. Despite its phenomenal evolution from endemic poverty, its average population still earns less than the average earnings in advanced economies. And the shrinking population is a two-pronged issue that could constrict China, like other leading developing economies, into a middle-income trap.
Just by simple inference, we can judge that a declining population is also an aging population. Impressive modernity in China's healthcare system has led to an increase in life expectancy. Meanwhile, a decades-long hiatus in birth-conducive policies and changed mores of young Chinese couples, often antipathetic to having children altogether, have led to a sharp decline in births. A combination of these factors has invited a conspicuous outcome: Shrinkage in China's working-age population. In fact, China's working-age population has been in decline since 2015; according to a government spokesman, it could fall to roughly 700 million (approximately 23%) by 2050. This factor would be particularly problematic for China, which has long been a competitive labor market for manufacturing heavyweights like Apple and Microsoft. But moreover, a bulging elderly population amidst falling tax receipts would pose a challenge to government finances, especially given the comparably underdeveloped social safety net programs in China. Therefore, either taxes ought to be raised sharply or state pensions to old-age dependents would hit the skids – a spartan policy dilemma either way.
We can draw apt comparisons from Japan – the world's third largest economy – which has notoriously suffered from a lopsided aging population and accompanying anemic economic growth since the asset bubble burst of the 1990s. I mean, China's real estate market does look like a financial crisis just waiting to happen. But post-boom Japan has tried virtually every bizarre economic strategy – from negative interest rates to yield curve control – yet has failed to spark demand-led inflation. Strangely, however, China has sustained its bustling economy on prohibitive rates of investment rather than consumer demand, which has remained relatively lukewarm due to policymakers' reluctance to pass the complete scope of economic growth to households. Nonetheless, a contracting labor force would perhaps accelerate the exodus of manufacturing from China unless the government finds alternatives to sustain China's unrivaled productivity levels.
We could blame China's 'zero Covid' policy for strangling economic growth. It is no surprise that China's economy grew by a modest 3% in 2022, its slowest rate in nearly four decades, barring 2020. Intermittent lockdowns and pedantic mass testing regimes cast a pall over economic activities. And higher interest rates imposed by the Federal Reserve and other central banks have dampened global demand and diluted appetite for Chinese imports. According to government officials, year-on-year Chinese exports fell by 9.9% in December. While an economic turnaround is widely expected later this year, a falling working-age population; a skyward old-age dependency ratio; and the ongoing trade tussle with the United States could cost China many more decades to supersede the American edge. However, China has been an iridescent success story, an economic miracle of sorts. And therefore, if the Chinese Communist Party (CCP) could somehow prioritize economy over national security; social reforms over governmental control; and collaboration over confrontation, I reckon China can again defy the odds and achieve its dream.
Nepal-China Relations and Belt and Road Initiative
China appears to be more "functional" in Nepal recently. A new administration led by leader Pushpa Kamal Dahal has acted on the same pitch initially also. The Rasuwagadhi border crossing, which had been blocked for three years, has been reopened for two-way trade, and the much-anticipated Gyorong-Kathmandu train project's final survey has also begun as of January 1, 2023. The second phase of the 10-lane ring road project from Kalanki to Chabhil is anticipated to start soon as well. All these accumulatively demonstrate the current nature of friendship between them and the profound Belt and Road Initiative is the key rostrum for the current complexion of the relationship between them. Hence, the trends are indicating a greater form of cooperation even in the regional domain as well.
Meanwhile, China and Nepal have inked a six-point agreement to strengthen bilateral collaboration and exchanges on governance, legislation, and supervisory practices, in line with Beijing's Belt and Road Initiative (BRI). On September 12, 2022, in Kathmandu's federal parliament building, Agni Prasad Sapkota, Speaker of the Parliament, and Li Zhanshu, Chairman of the Standing Committee of the Chinese National People's Congress, signed the agreement. According to the agreement, the nations would exchange information about each other's legislative, oversight, and governance activities. Five years after BRI's founding, on May 12, 2017, Nepal formally joined the process. Nine projects – the upgrading of the Rasuwagadhi-Kathmandu road, the construction of the Kimathanka-Hile road, the construction of the road from Dipayal to the Chinese border, the Tokha-Bidur Road, the Galchhi-Rasuwagadhi-Kerung400kv transmission line, the Kerung-Kathmandu rail, the 762MW Tamor Hydroelectricity Project, the 426MW Phuket Karnali were on the to do list. However, more than any other nation, China invested US$188 million in Nepal during the 2020–21 fiscal year. During KP Sharma Oli's visit to Beijing in 2016, Nepal and China also ratified a transit transport agreement for commerce with other parties.
However, amidst the current global tension and the changing rapport of international politics, China remains as a key investor in Nepal. Besides, the recent activities from the Nepal administration showed a shift in policy domain from the previous regime which in some cases was rigid to Chinese projects. Meanwhile, the BRI becomes more eminent in the strategic, political and economic domain of the status quo. Against such backdrop, the next sections will discuss current trends of the BRI in Nepal.
Nine Projects: Token of Continuation of the Initiative
Nepal put forward nine potential projects to be undertaken under the BRI at the beginning of 2019. These included setting up a technical institution in Nepal, building new highways, tunnels, and hydroelectricity dams, as well as conducting a feasibility assessment for a trans-Himalayan railway that would connect Jilong/Keyrung, a Chinese port of entry, with Kathmandu. This enhanced the significance of the project which will direct to more prosperous China- Nepal relations.
Nepal, the "Pillar"
Hou Yanqi, the Chinese ambassador to Nepal, stated in April 2022 that Nepal was one of the BRI's most significant pillars and that projects were still moving forward despite the "speed of pragmatic collaboration" slowing down because of the coronavirus pandemic and Nepal's changing political climate.
Transit Through China: Better Connectivity and Trade
Kathmandu protocol agreement with Beijing, Nepal will import and export goods from a third country through China through Tianjin, Shenzhen, Lianyungang and Zhanjiang seaports and land ports of Lanzhou, Lhasa and Shigatse. They will also get the facility of transporting goods through six dedicated transit points of the two countries. It will boost the trade for improved connectivity.
Extended Cooperation in Domains Except for BRI
In addition to the BRI projects, China is currently making significant investments in Nepal's infrastructure, including ring road expansion, dry ports at the border crossings of Larcha and Syabrubesi, the establishment of China Study Centers, a new international airport in Pokhara, and optical fiber cable connectivity from Kathmandu to the Chinese border.
Energy Exploration: New Domain of Cooperation
China is also looking into the prospect of discovering gas and oil deposits in Nepal and is building a border river crossing at Hilsa, Humla. It will open a new domain of cooperation based on mutual interest.
Poverty Reduction and Generating Newer Income Sources
Currently, roughly six Chinese airlines offer regular flights to Nepal. Nepal has the fastest-growing Chinese tourist industry. Nepal granted China access to choose 16 Himalayan regions that border China to develop as part of a program to fight poverty.
Security: Bringing Peace
Joint military drills between China and Nepal are also a new development in security cooperation. It will bring peace in the region since the image of Nepal is very clean.
Increased Diplomatic Connectivity
The BRI appears to be one of the three priority pillars for the Chinese government's organizing principles of foreign policy, along with the Global Development Initiatives and the Global Security Initiatives, in terms of developing successful international relations rather than just an economic endeavor. It will bring a fresh start in the diplomatic domain of both countries and the future prospects of ties in the diplomatic arena can be discussed robustly.
No More Landlockedness
Under BRI and the Trans-Himalayan Multi-dimensional Connectivity Network, which will transform Nepal from a landlocked country to a land-linked one, there are multiple road, sea, and corridor networks throughout the world. It will boost the relationship to a great extent while there will be a surge in the arena of export and import.
Regional Connectivity
The extension of the Qingzang railway from Tibet to Nepal and the border with India is among the most significant BRI projects. Three routes are being considered for this railway. The first would connect Shigatse to Kathmandu via Kerung and continue on to Pokhara and Lumbini before reaching the Indian border. The second would run from Shigatse to the Burang border and connect Humla and Darchula districts in Nepal with Pithoragdh, Uttarakhand, while the third would link Shigatse to the Yandong border of Sikkim, India.
As China and India have no trade disputes with one another, India would gain from this project as well after trading through this route. In comparison to other industrialized parts of the world, South Asia could see an increase in commerce and investment if this project is carried out on a win-win basis between China and Nepal.
Challenges
Additionally, loans are typically provided on commercial terms through the Silk Road Fund and the Asian Infrastructure Investment Bank (AIIB), both of which are led by China (SRF). Due to project site clearance delays and the nation's political instability, along with its comparatively short repayment time, Nepal's big projects have raised concerns that they may not get off the ground.
Besides, three primary issues with China are of particular concern to the Nepalese government. First, instead of commercial loans, the nation favors grants and lenient loans from China. Second, it wants the interest rate and repayment period to be comparable to those of multilateral funding organizations like the Asian Development Bank and the World Bank. Thirdly, it thinks that bid competitions ought to be allowed for the BRI projects. But the Chinese authorities are not responding on the same page.
The Inception of a Recommenced Cooperation
Pradeep Gawali, Foreign Minister in the KP Sharma Oli's government, said that from the perspective of Nepal, the BRI projects were the way to be connected to the trans-Himalayan multipurpose connectivity network. Nepal had been able to select the nine projects included in the BRI with great success. However, Chinese authority said on December 26 that it looks forward to cooperating with the new government to advance projects under the ambitious Belt and Road Initiative, a day after the Maoist party chairman Pushpa Kamal Dahal alias Prachanda was named as Nepal's new prime minister (BRI). China aims to develop initiatives under the Belt and Road collaboration, according to Mao Ning, the official spokesperson for the Chinese foreign ministry, who congratulated Prachanda on his appointment. Beijing claims that as a longtime ally and neighbor of Nepal, China cherishes Nepali relations very highly. China is prepared to collaborate with the new Nepalese administration to broaden and deepen friendly relations and cooperation on all fronts, pursue high-quality Belt and Road cooperation, strategic cooperative alliance marked by enduring friendship for growth and prosperity new impetus, and bring more benefits to peoples from both sides.
Hence, it is evident that China's policy toward Nepal is generally stable and uncomplicated, and the two countries' bilateral relations have been cordial and shaped by Nepal's strategy of balancing the divergent impact of China and its southern neighbor. Through BRI projects, Nepal could gain better connectivity relations with its northern neighbors, but in order to do so, Nepal must enhance its negotiations with China.