Europe and China in a Globalized World: The Geopolitical Impacts of Belt and Road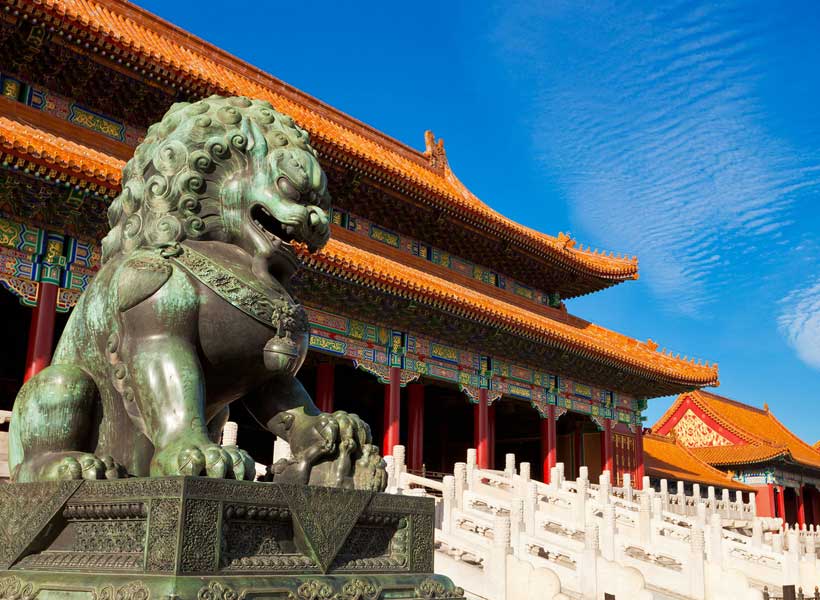 Donald Trump's rise to power, his "America first" policy and the announcement by Chinese President Xi Jinping of the Belt and Road Initiative (BRI), designed to revitalize the Silk Road, are the three mile- stones demonstrating a radical shift in globalization.
Our globalized world is in fact going through a decisive moment in its history, something that can be seen in the creation of the cult of personality surrounding the Chinese President, the introduction of China's Social Credit System (SCS) and, finally, the crisis of confidence that has taken hold among the European Union's (EU) member states, resulting in the United Kingdom's decision to leave the EU (Brexit), among other developments.
G-2, G-Zero and the Multipolar World
By putting in place protectionist measures, the world's two superpowers, the United States and China, have begun a trade war. The announcement by the US that it would impose tariffs on imports of steel and aluminum, among other goods, has prompted China to impose its own tariffs on more than 100 products from the US. By mid-July 2018, the value of the taxed products traded between China and the United States had reached US$100 billion. According to experts, this will reduce world trade by 0.5% and economic growth in China and the United States by between 0.1% and 0.3% (Le figaro and AFP Agence, 2018).
Caught between these two powers, the European Union is responding in a similar fashion, i.e. by imposing customs duties worth €2.8 billion on certain US products (Reuters, 2018). Less united than ever, the EU must contend with Brexit and its impacts throughout the Union. The dissatisfaction Europe's citizens feel about the EU's lack of effectiveness continues to grow. The future of Europe, the European identity and the Union's role in today's globalized world are all being called into question.
It seems we are living in a G-Zero world, a world in which no country, region or group is able to play a leading role on the international scene. On the contrary, G-Zero means a "free-for-all" in which multiple political strategies are being implemented. Each country or region is trying to find its own effective solutions to the challenges of globalization, very often putting others at a disadvantage.
Will this G-Zero world ultimately lead to a G-2 world in which all depends on how relations between the United States and China develop? More than ever, the EU must formulate common strategies vis-à-vis the two superpowers. Alternatively, will multipolarity prevail? A multipolarity characterized by peaceful cooperation among countries?
If so, the result could be a world in which the various players take action, certainly in competition with each other, but in a complementary manner. New international regulations and standards would provide a framework for this "cosmopolitical" (Nida-Rümelin, 2017) global govern- ance while avoiding military conflicts. This would be a world in which the EU, above all, could define its geopolitical strategy in a way that prevents it from finding itself at the mercy of China and the United States.
After reviewing the main characteristics of globalization, internationalization, the competition among nation-states and transnational forces (see the following Introduction section), this paper analyzes BRI as a geopolitical instrument within China's overall strategy, which is designed to manage developments and exert power (see the section BRI: A "China First" Strategy). It then explores the impacts of BRI and the "China first" strategy on Europe (see the section BRI and the EU: An Opportunity for Europe). Finally, it discusses the importance of bridging differences and cultivating an "identity of the heart" in keeping with the geopolitical vision of Jacques Ancel.
Introduction: Globalization, Deterritorialization and Transnationalization
Geopolitics — the study of territory and power — is at the heart of this paper. Globalization means the cross-border movement of people, goods, services, capital and information. It is not a new phenomenon. What is new is the increased interdependence between nation-states and the impact of various non-governmental actors (e.g. international companies, interest groups, NGOs) at the international level. In addition, there is greater competition between the national forces that arose from the old world order produced by the Treaty of Westphalia and the new trans- national forces resulting from globalization.
Political responses to globalization, i.e. internationalization, have been very varied, sometimes even conflicting. On the one hand, protectionist measures have been put in place, such as customs duties, border controls and, in Europe, a return to the logic of nation-states. On the other, measures promoting economic openness and expansion are being undertaken, from the re-conquest of the old Silk Roads to the harmonization of European trade and defense policies (e.g. the Common Security and Defence Policy, an integral part of the Common Foreign and Security Policy).
The transnational forces resulting from de-territorialization are competing with traditional national forces, especially when it comes to securing natural resources. This is attributed to the Internet and networking; moreover people all around the world have much more knowledge at their disposal, particularly about globalization's harmful effects. Indeed, there have been losers in addition to winners. Some countries or regions have massive international trade surpluses, while others are experiencing large deficits. In addition, cross-border economic crime, illicit transactions and money laundering are commonplace. There has been an accumulation of wealth in some regions, often controlled by political–economic elites. This injustice is increasingly fueling citizens' mistrust of the prevailing political classes. This, in turn, is leading to an increase in social conflicts and protest movements, causing the effectiveness of the democratic system to be questioned.
There are shared challenges, however, that unite all the actors involved in this geopolitical issue: international terrorism; the effects of climate change including on food production; competition for natural resources; chronic economic, social and political crises, due, in particular, to the rise of an illegal and opaque global economy; widespread political apathy; and, finally, digitization, which is leading to a radical change in how people work. Current international institutions and organizations no longer offer effective solutions. The old world order, an after-effect of the Second World War, is in decline, while a new world order has yet to take shape.
BRI: A "China First" Strategy
Xi's announcement in 2013 that China intended to revitalize the ancient Silk Roads marked a turning point in the country's national policy.
Indeed, this vast project targeting infrastructure and commercial net- works will extend throughout Eurasia, an area of great geopolitical and commercial importance. The project is strengthening the links between China and countries all along the "belt". It is, in fact, not a single project, since there is no master plan, but is comprised of a multitude of roads, railways and waterways. It includes the Pacific Silk Road, which passes through the Arctic Ocean, and the Digital Silk Road, which covers cyber- space (The Economist, 2018). BRI is also considered "the road of Xi Jinping" which only reinforces the cult of personality surrounding him. BRI focuses on major infrastructure projects (Figure 1). The 2015 action plan presented the Silk Road Economic Belt (SREB) and the Maritime Silk Road Belt (MSR) with a total of six corridors. According to the initiative, roads and sea routes are to connect China to Central Asian countries, Russia and, ultimately, Europe — but especially to Africa, in order to secure natural resources, particularly oil. In Eurasia, BRI covers more than 65 countries with a population of more than three billion, in keeping with the leitmotif advanced by the Communist Party of China (CPC) of "developing the region's wealth and preserving peace, friend- ship, trust and understanding".
In order to ensure financing for this vast infrastructure project, China has established two institutions that are complementary to, as opposed to competitors of, the International Monetary Fund (IMF), the World Bank (World Bank) and the Asian Development Bank (ADB):
-The Asian Infrastructure Investment Bank (AIIB): The Asian investment bank for infrastructure projects, with 57 member countries (in addition to European countries such as France, Germany, Italy and Luxembourg).
-The Silk Road Fund: A Chinese sovereign fund.
Many political leaders in the countries along this belt are welcoming this vast project with open arms, since it will improve infrastructure, ensure connectivity and, subsequently, promote economic development. However, as with any Chinese investment, compliance with standards and regulations is not a priority for Beijing. The corruption and opacity relating to the investments flowing from China are likely to benefit political elites more than the populations of the respective countries.
In addition, dependence on the investment flows generates an imbalance in China's favor, preventing recipient countries from maintaining their economic autonomy.
China's meta-strategy
The driver behind this commercial project is, above all, a new ideology being advanced by the CPC. Indeed, the main purpose of BRI is to secure and control transport routes for natural resources, particularly oil and gas. This basically means the transport routes that connect African resource-producing countries to production sites in China. The most important corridor is the China–Pakistan Economic Corridor (CPEC). This route connects the city of Kashgar in China to the port city of Gwadar in Pakistan and is an integral part of China's overall strategy. Almost 80% of all Chinese imports of oil pass through the Strait of Malacca (Figure 2). As a result, CPEC will significantly reduce transport time. In addition, it will improve Pakistan's infrastructure due to the massive Chinese investments it entails. Not only will this help develop Pakistan's economy, reduce the country's energy shortages and boost its productivity, it will also increase Pakistan's dependence on China. At the same time, the infrastructure projects are being financed through concessional and commercial loans, which will fuel the corruption already prevalent in Pakistan (Luchnikava-Schorsch, 2018; Hussain, 2017).
It is therefore necessary to view BRI not only as an instrument for asserting China's power but also as a global meta-strategy that proposes an alternative world order, at least at the commercial level, to the liberal order established by the West. It is also why geopolitical, strategic and military aspects should be considered more than economic aspects. New waterways and port construction serve more than just commercial ends. Ports can serve as military bases for the Chinese navy. For example, the People's Liberation Army (PLA) inaugurated its first overseas maritime naval base in Djibouti in 2017 (Lagneau, 2017). Dispatching 400 troops, the PLA stated that it wants to support UN peacekeeping operations and its own naval operations, particularly in the Indian Ocean. China's military presence, however, is of concern not only to the United States but to India as well. China–India relations are already tense due to disagreements over territories in the Himalayas, among other issues. CPEC passes through high-risk areas such as the autonomous region of Xinjiang and the northwest Pakistan–Afghanistan border region. The Chinese army is therefore securing infrastructure construction sites, transport roads and ports all along the corridor. In this context, BRI is a strategy that primarily serves Chinese interests. Certainly, this new Silk Road offers business opportunities to companies both in Asia and in Europe. Nevertheless, two aspects are important here: BRI is an ideological tool designed to maintain China's internal stability, i.e. control by the CPC, while also serving as a strategy that brings together civil and military interests under the rubric of "security".
Ideology
While Europe tries to identify a new vision, China has provided its geopolitical strategy with a second wind. Capitalism got its start in modern China when the country opened to foreign investment in 1978 and when peasants were granted permission to keep their surplus production. By unleashing its citizens' entrepreneurial spirit, the country hoped to overcome its technical and technological backwardness. Mobilization of the often-inactive Chinese population ensured national unity in keeping with the motto of "becoming rich". After years of economic growth and accumulated wealth, the CPC is using BRI, among other activities, to give itself not only new justification for maintaining its power but also a new ideology capable of ensuring party unity, internal stability and national cohesion. President Xi is strengthening his position, supported by the Chinese people. The country's authoritarian regime, moreover, is tightening its grip. Internationally, the Chinese economy is an integral part of global production chains. Remarkably, China is also increasingly becoming a source of innovation, especially digital innovation.
Externally, China is flexing its muscles in a number of locations, including in the South China Sea, transforming "a number of islets in the Paracel and Spratly archipelagos into military bases, where the government is building ports and airstrips" (RFI, 2017).
Assured by its strong position on the geopolitical level, the Chinese government is embarking on a more assertive foreign policy. Domestically, the country's government manages the country as a global enterprise. Five-year plans are a management tool used to set the economic strategies of Chinese state-owned enterprises (SOEs), both internally and externally, to ensure that standards of living increase for the Chinese population. This legitimizes the CPC's ongoing rule. The BRI vision thus mobilizes the nation, safeguarding the unity, stability and harmony of China as a whole. At the same time, however, the growing cult of personality means that China is increasingly becoming a revisionist power.
New security strategy
As mentioned above, BRI is above all a "geostrategic–military" initiative since it brings together civil and military interests under the rubric of "security". Indeed, these interests are at the center of all decisions and actions on the political and economic levels. Using the term "security", China's political strategy aims to safeguard national interests both domestically and internationally. Several dimensions of "security" are differentiated: national sovereignty and national unification, along with military, economic, cultural, social, scientific and technological security, as well as the security of information, security of environment and resources and, finally, nuclear security (State of Council Information Office of the People's Republic of China, 2015). The main objective of this major security strategy is to preserve the country's unity, prevent social unrest and legitimize the power of President Xi and the CPC.
In conclusion, we can see that the countries interacting with the European Union are pursuing a strategy that places national interests at the center of their respective political actions. The United States and Trump's "America first" vision, the strengthening of the authoritarian regime in China, the new cult of personality surrounding Xi Jinping, the return of Mao's personality cult and BRI are all ultimately driven by national ideologies. On the international level, the global community could thus be dominated by superpowers such as China, the United States and Russia. Due to the weakness of international organizations, ideologies are prevailing, determining the world order. The failure of the European project could become a cruel reality if Europe does not quickly find a new vision while avoiding ideological tendencies — formulating its interests as it does so.
BRI and the EU: An Opportunity for Europe?
Diplomatic relations between Europe and China began in 1975. Since then, there have been regular ministerial meetings and Sino-European summits. More than 60 sectoral agreements have been concluded. China and the EU trade goods are worth more than €1.5 billion each day (Eurostat, 2018). The EU is China's main trading partner; for Europe, China is second only to the United States.
For years, the EU's trade balance (Figure 3) with China has been in deficit, with the shortfall reaching €176.4 billion in 2017. This has been a constant conflict between Europe and China. Despite numerous discussions between Beijing and Brussels, the imbalance persists for most member states, although not for Germany, Finland and Ireland (Eurostat, 2018).
In 2016, the EU adopted a new strategy on China that tries to respond more effectively to the scale of China's economic power and its role as an increasingly important global player (Joint Communication to the European Parliament and the Council, 2016). The strategy complements the EU-China 2020 Strategic Agenda for Cooperation, which marked its 15th anniversary in 2018 (Press and information team of the Delegation to CHINA, 2016). In addition, the EU is negotiating an investment agreement with China to ensure fair opportunities for both sides. The EU also wants to encourage China to give a greater role to market mechanisms and reduce state intervention. The 2020 agenda does not seem to be succeeding. China is not really interested in accepting European norms and standards and is pursuing a "divide and rule" strategy in Europe instead. Indeed, BRI further amplifies the 16+1 meetings, which China is using to negotiate with Eastern European countries. The 16+1 format risks are loosening the ties between Eastern Europe and Brussels. China is pursuing this tactic by negotiating on three levels: with European institutions, with individual member countries and with Eastern Europe as a whole (16+1). An examination of Chinese foreign investment shows that the government continues to invest massively in Europe, always to some extent in "freeloader" style. China's preferred targets are the United Kingdom (financial sector), Germany (Mittelstand/machine-tool, automotive sector), France (tourism, cosmetics, leisure, wine), Greece (infrastructure) and Portugal (real estate). Trade is growing steadily and with it the interdependence between EU member states and China.
Investment flows into Europe from China amount to €10.2 billion (2016) with EU investments in China totaling €12.8 billion in 2016 (Eurostat, 2018). Yet even if China is investing more and more in Europe, the scope must be put into perspective: of China's total FDI, only 5–6% has been made in Europe. The majority of Chinese investments still take place in Asia — notably Hong Kong (75.5%), Singapore (3.7%), Taiwan (3.6%), South Korea (2.8%) and Japan (2.5%). The United States accounts for 2.4% of total Chinese FDI, the Netherlands 1.7% and Germany 1.2% (Otte, 2018). In the Asian region, BRI infrastructure projects will have a very significant impact in coming years. Even if Europe is more or less at the end of this new Silk Road, Eastern European nations have become, since BRI, the center of China's interest. Especially Poland and the Baltic countries can serve as a point of entry for goods transported via the Silk Road. BRI can then serve as a catalyst to rebalance trade relations in favor of Europe as a whole, but only if the EU finds a common strategy for this initiative. It is therefore important not to fall into the trap of intra-European competition, or to be divided by China. On the contrary, common European interests must be identified in order to protect key EU sectors and give priority to European actors.
Above all, closer cooperation with pro-European countries is necessary, as is monitoring and guiding Chinese investments throughout the European continent. BRI will change the foundations of world trade in the medium term, and the EU risks granting even greater access to European high technology. This poses a real threat since China, as discussed, links its civil and military interests. China's influence and geopolitical–military power could thus have an impact in Europe, especially in Eastern Europe. First and foremost, BRI is a Chinese ideology that is making it possible to pursue the Chinese dream, modernize state- owned companies and facilitate their financing by promoting access to international credit. Additionally, the increased prosperity of the countries along the BRI routes will ensure Chinese trade remains stable, a key aspect given that the Chinese economy is heavily dependent on exports.
Areas of action for the EU
In view of BRI, not only must European companies act, so must all EU institutions. A new vision for Europe must be articulated if Europe is to avoid being taken hostage by Chinese interests. The strength of the European Union is directly linked to how it manages its diversity. In Europe, freedom of thought reinforces creativity, which is necessary for technological progress. The high quality of Europe's companies is the result of their innovative power. Due to its democratic structures, respect for human rights, rule of law and high social standards and norms, the EU acts within a regulatory framework based on ethical and human values. On the commercial level, BRI offers many opportunities for European companies as investors, experts, consultants and managers. Potential activities include the following:
-Investing in infrastructure projects, such as construction of railways and roads.
-Supplying equipment, such as that needed for ports.
-Serving as partners in the areas of engineering, procurement and construction (EPC).
-Serving as consultants for project management, especially in the area of operational security and the application of international and local laws.
-Managing infrastructure operations (Wijeratne et al., 2018).
There are many opportunities and risks here. As with any transnational project of this magnitude, major differences in the relevant corporate cultures must be overcome. Above all, trust between the various international actors plays a crucial role.
In addition, different legal frameworks exist which can lead to conflicts between international and local laws. Moreover, the "time" factor should not be overlooked, since BRI is a massive project that will only be completed in the long term. In short, there are myriad factors which could hinder European companies from serving as partners within the framework of this initiative.
French President Macron — Hope for Europe?
The election of Emmanuel Macron as President of the French Republic gave, for a brief time, new momentum not only to France, but also to the EU. Macron's visit to China was closely watched, especially by the French and German press. The French President was the first European leader to welcome the initiative to create a "new Silk Road". Yet a comparison of the outcome of his visit to China with that of Chancellor Merkel's in 2015 is less than satisfying. Only 39 of the 50 envisaged contracts have been signed and half are mere declarations of intent. Thus, the French President did not truly introduce a new approach to dealing with China. With all due respect, he only highlighted the importance of the historically friendly relations between China, France and Europe. Macron's mistake was to invoke France's rivalry with the United States. Alluding to the Chinese proverb "When the wind of change blows, some build walls, others build mills", the French President referred to the con- struction of the wall between Mexico and the United States. From the perspective of a G-2 scenario, China will always measure itself against superpowers like the US and consider France and Europe medium-sized actors instead. In addition, Macron has not addressed the problems resulting from France's and the EU's lack of geopolitical impact given the overwhelming power of players such as China and the US. What future thus awaits the EU as a new era of global governance dawns?
Conclusion
As globalization's pace slows, the need increases to belong to a territory, region or country. The dynamics of transnational flows erase neither borders nor the places delimited by those borders (Zajec, 2016). On the contrary, it is clear that the geopolitical powers of nation-states such as China, the United States and Russia are growing. This growth has been accompanied by resurgence of personality cults (e.g. those surrounding Xi and Putin) and of ideologies guided by national interests. BRI is a good example, since it is the ideological pursuit of the Chinese dream. The strategy behind Trump's "America first" campaign follows the same logic, being a call to revitalize the American dream.
European identity crisis
The EU, on the other hand, lacks a dream. Following the massive inflow of refugees to the European continent, Europe's citizens have been legitimately demanding that border controls be restored and strengthened. It is necessary to define the European identity as a result. The EU is also an arena where national and transnational forces (e.g. global companies, interest groups) interact. And precisely these transnational forces, especially international companies, often behave more or less autonomously, regardless of the regulations issued by nation-states. The EU is an inter- mediate actor, at best a forward-looking one. It is not a "United States of Europe", neither can it boast of being a true global force. After all, European power is clearly limited in economic terms. Being a global player requires a shared vision on the economic, political, military, social and cultural levels.
Globalization in its current form has given rise to a kind of new, highly conflictual bipolar world, one that requires a redefinition of the world order. The resulting rivalry is playing out on several levels:
-Institutional: Democratic system versus authoritarian regime, even dictatorships.
-National versus transnational forces.
-Nation-states versus global companies, business alliances and interest groups (lobbying).
-Within the EU: Nation-states versus European institutions, and Western Europe versus Eastern Europe.
The identity of the heart, a nation of the heart and the strength of differences
The leaders of European institutions should not underestimate the national strengths of the member states and their respective populations. According to this logic, President Macron is wrong to want to pursue the strategy of "even more Europe" without taking into account legitimate feelings of belonging and national identity. Jacques Ancel (1879–1943) contributed the notion of identity to geopolitics. According to Ancel, groups of individuals take shape based on a common memory, history, culture and language, eventually defining themselves within a border: "He defends a nation of the heart in and of itself that is non-rational" (Gauchon and Huissoud, 2008, pp. 7–11). In this sense, the EU can act as an avant-garde player, questioning a power's sustainability — values versus mercantilism. A new "cosmopolitical" order of this sort must ensure fair trade relations, transparency of transactions, social justice and, above all, a more equitable distribution of natural resources and goods on a global scale. More precisely, it is the human dimension and the application of moral and ethical values that are essential if there is to be an evolution towards a cosmopolitics, a process that must respect borders and, thus, national sovereignty (Banik, 2016).
In our globalized world, neither the EU, China nor the United States is an isolated island paradise. No actor is privy to the absolute truth. The challenges of climate change, growing global competition (for natural resources, food, water, etc.), the rivalry between national and transnational forces and, above all, international terrorism are forcing us to face new realities. The illusions must be relinquished that underlie today's ideologies (those found in Europe; patriotic Chinese-style capitalism;
"America first"; personality cults; a return to revisionist power structures). We must bridge our differences and move towards a cosmopolitical global governance based on human values — towards an "identity of the heart". As Europeans, let us begin evolving towards a "Europe of the heart" in keeping with Jacques Ancel's geopolitical vision (Banik, 2016).
"It is the heart which is worthwhile and which must be considered above all." (Jacques Ancel)
Notes: This paper was originally published in "China and the World: Ancient and Modern Silk Road, Vol. 2, No. 1, 1–18 DOI: 0.1142/S2591729319500032, reproduced with the permission from the author.
China & Nepal working towards a genuine good-neighbour tie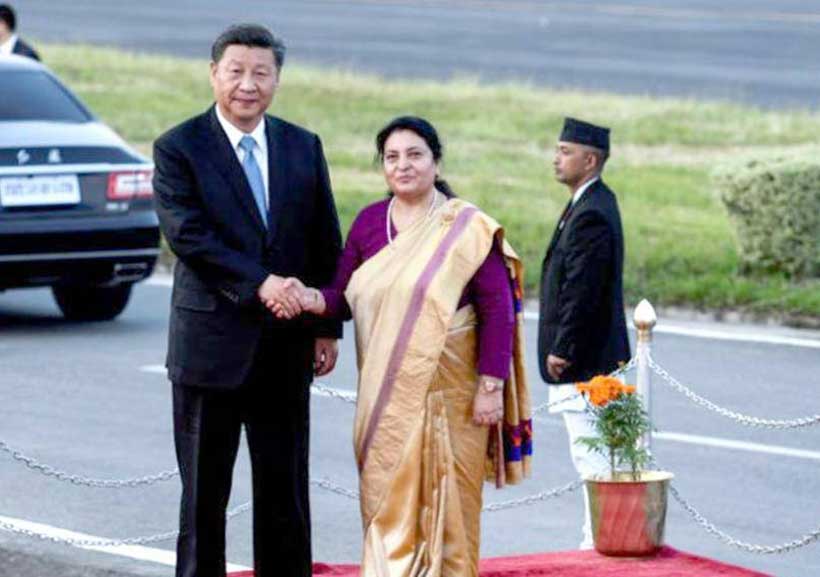 Authors: Himal Neupane & Jamal Ait Laadam
Although China and Nepal are very different in terms of each territorial size, population, economic capacity, technological prowess and above all military power, the bilateral relations between them have been undergone consistently and significantly. Since 1955 when China and Nepal formally recognized each with, their bilateral relationship has been characterized by equality, harmonious coexistence, everlasting friendship and overall cooperation. Particularly during the past over 40 years, China and Nepal have undergone substantial developments in view of mutual understandings. For example, in 1996 the two sides for the first time agreed to build up a good-neighbour partnership of the 21st century.
In line with this spirit of mutual respect and equality, Chinese President Xi Jinping paid a state visit to Nepal on October 12-13, during which the heads of the two states formally announced that they elevated the China-Nepal Comprehensive Partnership of Cooperation to Strategic Partnership of Cooperation in light of their many common values to enhance cooperation It is reported that President Xi frankly said Nepal wouldn't be a landlocked country in the future as the trans-Himalayan connectivity network ultimately will support sustainable development and stability of the entire South Asia region. This is not only a promise from a large neighbor, but also a sort of responsibility from a rising major power of the world, which aims along with other parties, either large or small, to create an international community of shared future.
Accordingly, on October 12, Nepal and China signed 18 memorandums of understanding and two letters of exchange. The priority was laid down with a focus on the implementation of signed agreements and acknowledged policies. Besides, they also reaffirmed the commitment to broaden the level of cooperation under the spirit of the Belt and Road Initiative (BRI). Moreover, China and Nepal have agreed to enhance connectivity through ports, railways, roads, aviation and communications within the broad framework of the BRI and the Trans-Himalayan Multi-Dimensional Connectivity Network which are of strategic significance. As Chinese President Xi put it, "our two peoples have shared weal and woe, and set an example of friendly exchanges between neighboring countries, and we would act to carry forward the traditional friendship and take the bilateral relationship to a new and higher level via his state visit to Nepal.
For sure, nothing is free in the realm of international politics as the realists argue what China and Nepal need from each other are their common geopolitical and geo-economical interests? This kind of inquiry is sensible and also cynical. In fact, historically China and Nepal had been at good terms for a few centuries, and during the British colonial era, Nepal actually acted as a natural buffer state between imperial China and colonial India. Since 1949 when the People's Republic of China was founded soon after the independence of India, Nepal ended its isolation and forged amicable ties with India and other countries. Initially, Nepal had close ties to India in terms of culture, ethnics and even military affair, but it never accepts external domination. In 1955 Nepal formally recognized Beijing as the legitimate government of China and since then, it has consistently supported China in foreign affairs. Meanwhile, China has offered economic aid to Nepali reconstruction in a gradual way.
However, since the 1980s, China has steadily transformed itself into the second largest economy of the world with its alarming manufacturing capability and progressive technologies. Due to this, China has provided more assistances to Nepal and other neighbours to share Chinese public goods, especially in terms of the infrastructure projects and alleviation of poverty. For example, President Xi announced in 2018, "In the coming three years, China will provide assistance worth RMB 60 billion to developing countries and international organizations participating in the Belt and Road Initiative, and contributing an additional RMB 100 billion to the Silk Road Fund." As a developing country nestled in the heart of the Himalaya, Nepal surely needs to expand its infrastructure through involving itself into the BRI with the view to exploring and finally harnessing its huge potential sources —hydropower—for export.
Strategically speaking, China needs to maintain its border areas peaceful and stable in light of its "NEWS strategy" that means while China tries to consolidate its entente partnership with Russia on the North and pacifying its East coast, it necessarily aims to sustain the BRI projects to the West and the maritime silk route to the South. This is the core of the NEWS strategy initiated by the Chinese elite since President Xi took power. Consider Nepal's strategic location and political stability, China is sure to promote the bilateral ties as the two previous MOUs were signed in Beijing including to rebuild Chinese—Nepali transit road network agreements. It will help northern Himalayan areas get an alternative transit route and also facilitate the local economics, as much important part of the BRI as the economic corridor between China and Pakistan. Moreover, since 2016, a freight rail line was even completed linking Lanzhou, a heavy industrial city in the West of China through Xigaze in Tibet, down to the capital of Nepal. This is a truly strategic pivot of the grand BRI project.
To that end, President Xi revealed to his Nepali counterpart Bidhya Devi Bhandari that the two sides should work closely to carry out the construction of a trans-Himalayan connectivity network, and expand exchanges and cooperation in various fields. For her part, Nepali President Bhandari graciously welcomed Xi's state visit to Nepal and stressed that the rise of China backed up by its modernization drive will help bring benefits to Nepal and promote regional peace and prosperity. In light of this cordiality, the two governments issued a joint statement on Oct. 13, agreeing on more practical cooperation in the new phase of bilateral relations. For a few key points serve to inllustrate that first, the two sides agreed to take the BRI as an opportunity to deepen mutual benefits in arious fields including the Kathmandu-Pokhara-Lumbini Railway Project. Furthermore, cooperation will cover the Zhangmu/Khasa port, the Lizi/Nechung port, and the three North-South corridors in Nepal. Second, the two sides will hold comprehensive discussions to strengthen trade relations, including to take positive measures to increase Nepal's exports to China and to facilitate Chinese banks to open their branches and other financial services in Nepal. Last, China promises to help Nepal shake off the status of being a least developed country and achieve the sustainable development goals in the next two decades.
Since states are committed to each other by the nature of the world in which they exist, any close cooperation between China and Nepal is never bilateral only, that means there is always local, regional and international concerns, suspicions and even hostilities towards either China or Nepal or both. Geopolitically, India is the first power, understandably, to feel uncomfortable if not angry. This is the reason why President Xi made his first trip to India prior to his state visit to Nepal, and held comprehensive talks with Indian Prime Minister Modi. Second, China and Nepal also need to coordinate each other deftly to convince other neighbours such as Sri Lanka and Bangladesh that any sort of their cooperation would never be exclusive but inclusive and open all others in the South Asia. Geo-economically, China has reiterated that it would not seek to use its economic or financial leverages to "dictate" the local affairs of the recipient countries. Meanwhile, Chinese companies also need to move in prudently and read the local laws and political norms before jumping into the businesses.
Xi has frequently said, China is the largest developing country and also a learning country all the time. In order to promote China's strategy to link the countries involved, mutual respect and equality are the prior condition to the long-term cooperation. In light of this, it is expected that Xi's state visit to Nepal, the first one by a president of China over the past 26 years, will unlock new strategic opportunities for bilateral relations, as well as positively promote their ties with India by understanding the prospects for trilateral cooperation. It is clear that Chinese-Nepali economic integration through BRI is unstoppable, so it is sensible for India and the others in the region to take the opportunity to extend the proposed high-speed railway between those two all the way south to the nearby West Bengal port of Kolkata to more closely tie the three together in a system of complex economic interdependence. This is a balanced approach to prevent an open rivalry between the key member states of the BRICS and the SCO over their common neighbors. Given this, Xi's visit to both India and Nepal might be the very time to enhance the trilateral understanding among Nepal with its giant neighbor. To that end, Nepal, though a much smaller state compared to China and India, could play positively a role as the bridge for building a more trust-based relationship across this region.
China has showed its willingness to share with Nepal its development experiences, practices and inclusive economic governance approaches. In doing so, geopolitical factors should never be the obstacles for China-Nepal cooperation. Rather, Nepal could serve as a dynamic bridge between China and India, and China and South Asia.
Semiconductor War between Japan and South Korea
Authors: Gleb Toropchin and Anastasia Tolstukhina
In the summer of 2019, a trade conflict broke out between Tokyo and Seoul and the matter is about more than the history between the two countries. The two developed economies have long been locked in a competition on the global cutting-edge technologies market. At the same time, they are links in the same technological chain.
At first glance, the exchange of trade restrictions that is taking place against the background of mutual accusations is nobody's business but Tokyo and Seoul's. Nonetheless, the consequences of the confrontation between the two countries have a global nature. The present article analyses the causes of the disagreements and looks at how the situation may develop
Introducing Restrictions and Removal from the "White List"
Despite the events of the colonial past [1], as well as the current territorial disputes that are so typical of Asia's international politics [2], South Korea is one of Japan's three largest trade partners. Japan exports into South Korea up to $54 billion in goodsThe key commodities include semiconductors and materials for their manufacture
The dependence of South Korean companies on imports of fluorinated polyimides and photoresists exceeds 90 percent, and their dependence on imports of hydrogen fluoride is around 44 percent (although this figure has fallen gradually from 72 percent in 2010)
However, on July 1, 2019, the Government of Japan announced restrictions on the export of commodities to South Korea that are of critical importance for microelectronics, and on July 4, the changes to the procedure came into force
Given the long-established delivery mechanism, such a political step was a surprise for many. The restrictions mainly affected three key materials for the microelectronics industry: fluorinated polyimides, hydrogen fluoride, and photoresists (these materials are used in the manufacturing of semiconductors and display panels). This measure does not mean that deliveries of these materials to South Korea have been completely stopped; however, from now on, it may take up to 90 days to approve transactions. Additionally, Japan said it would be taking South Korea off its "white list" of trade partners. The list includes states that are believed to be safe from the point of view of exporting strategic commodities and that are granted trade preferences
Let us try to understand why the Government of Japan took such steps
Pressure from Taiwanese and South Korean competitors
In 1986, an agreement was signed between Tokyo and Washington that prohibited Japan from undercutting global semiconductor prices. This step was initially intended to make the United States more competitive. However, even in those circumstances, Japan managed to take a significant chunk of the global semiconductor market from the United States in the late 20th century and retain its high positions until the 2010s. However, as early as 2012, experts noted that pressure from Taiwanese and South Korean competitors resulted in semiconductor sales of Japan's four chip-makers, Toshiba, Renesas, Sony and Fujitsu taking a marked dip
Samsung Electronics succeeded in mastering the subtleties of developing technologies just at the right time, while Japan began to lag behind in R&D due to problems with formal education, and its revenues from global sales of microelectronics were falling against the backdrop of falling prices and the high exchange rate of the Japanese yen. Among other causes of this phenomenon, Japanese experts cite the desire to create hi-tech goods without account for high costs, and lack of innovative ideas
Today, South Korea is the leading manufacturer of memory microchips. Samsung Electronics and SK Hynix hold two-thirds of the global market. Additionally, both the United States' Apple and China's Huawei depend on the products produced by South Korean companies. Integrated circuit units account for 17 percent of South Korea's exports (the entire microelectronics sector accounts for nearly a quarter of its exports), compared to less than 4 percent for Japan
An analysis of the global microelectronics market demonstrates that, currently, the market particularly values dynamic random-access memory semiconductors (DRAMS) that hold tremendous significance for such cutting-edge technologies as artificial intelligence, the Internet of Things and robotics. South Korea holds impressive positions in this area as well: Samsung and SK Hynix control 72.8 percent of the DRAMS market and 46.8 percent of the global flash memory market
Reasons for Introducing Restrictive Measures
The East Asia Forum reports that Japan's strategy of opposing Seoul was developed jointly by the country's Ministry of Economy, Trade and Industry, Ministry of Foreign Affairs and Ministry of Agriculture, Forestry and Fisheries. The Cabinet of Ministers subsequently supported these measures, thereby making the key decision to transfer the issue into the political realm
It appears that Japan's decision to impose restrictive measures was prompted by the fact that the country has clearly fallen behind technologically on the global microelectronic market, which negatively affects both the country's economic indicators and its national security
According to the expert June Park, the Government of Japan decided to institute the restrictive measures out of concern for national security, since, in exporting rare materials to South Korea, Tokyo cannot be certain they will be used properly
The Japan Times notes that Tokyo justifies the introduction of increasingly strict export requirements by claiming that confidence in South Korea has been undermined. In particular, some media outlets report that between 2015 and March 2019, no fewer than 156 materials, including hydrogen fluoride, were smuggled out of South Korea. There were also reports of hydrogen fluoride being exported to countries that are under international sanctions (Iran, Syria and even North Korea). Another reason for the restrictions is Tokyo's concerns that South Korea violates intellectual property rights
South Korea denies all accusations. Its arguments are logical: Iran and Syria are friends of North Korea, therefore, Seoul has no reasons to help their regimes. President of South Korea Moon Jae-in called for the differences to be resolved by diplomatic means. However, the talks held on July 12, 2019, in Tokyo did not yield any results. Consequently, Moon Jae-in instructed the relevant agencies to develop reciprocal measures. At about the same time, there were reports of South Korea possibly filing a grievance with the World Trade Organization. As a result, hearings on the issue were launched in Geneva on July 24, 2019
In late July 2019, news broke that Tokyo was considering further restrictions since Japan believes the re-selling of strategic materials by Seoul to be a violation of the non-proliferation regimes regarding both weapons of mass destruction and conventional weapons. In this case, the restrictions would extend to other types of commodities and materials. On August 2, the Cabinet of Japan approved the decision to take South Korea off its "white list" (where the Republic of Korea was the only Asian state), thereby depriving it of trade preferences in regard to the materials mentioned above. The full list exceeds 1100 items
Despite these events, several deliveries of these materials from Japan to South Korea were made in August. However, they did not result in a thaw in bilateral relations. Seoul reciprocated by putting Japan on a restrictive trade list and terminating the military intelligence-sharing pact with Tokyo
"Wu Wei" American Style
China holds leading positions in deposits of rare-earth metals. Moreover, approximately 90 percent of the world's rare-earth magnets are manufactured in China. Japanese companies use China's raw materials to manufacture fluorinated polyimides, hydrogen fluoride and photoresists that are subsequently supplied to South Korea, Taiwan and other countries to be used in manufacturing chips, displays, etc. The circle is complete when these commodities go back to China to be used in the manufacture of finished products (such as smartphones and tablets), creating a sort of a closed-loop. Thus, the manufacture of competitive hi-tech products today is impossible within a single economy, and Chinese companies depend on parts coming from other Asian countries
Tracing the entire technological chain, we can assume that the Japan–South Korea conflict is closely linked to the trade war between China and the United States. South Korea's Samsung Electronics is hindered by the restrictions on deliveries of Huawei memory chips since the latter is under U.S. sanctions. In turn, interrupting the chain of semiconductors delivery from South Korea will slow down the development of artificial intelligence in China. And who benefits from this? This is a rhetorical question
It would seem that the United States should be interested in cordial relations between their allies in the region, allies that form a sort of counterbalance to China and are ideological antagonists to North Korea. The White House, however, intentionally or unintentionally, demonstrates adherence to the Taoist principle of inaction, or "wu wei" (无为 in simplified Chinese), which entails a conscious refusal to act and the assumption of a contemplative stance. From the outset of the confrontation in July 2019, the United States announced it would not interfere in the conflict. Despite individual experts calling upon the United States to act as an intermediary between the two Asian states, Washington did not change its position
We should also note here that the Japanese company Toshiba announced the construction of a facility for the production of NAND-type (from the English NOT-AND, that is, a binary logical element) flash memory devices in Iwate Prefecture in cooperation with U.S. chip manufacturer Western Digital. We can cautiously assume that the United States and Japan are progressing toward a "technological union" in order to defeat China in the race for domination of the semiconductor industry
Public Opinion
Speaking of the impact that the conflict has on public opinion in both countries, we can quote a survey conducted by Japan's Asahi Shimbun in mid-September 2019. Overall, slightly less than one third (29 per cent) of respondents admitted that they had a negative opinion of South Korea. This was far more pronounced among older people, which can be linked to their conservative views and the "proximity aberration" phenomenon (put simply, the older generations remember the events of the 20th century well)
As for South Korea, an anti-Japanese "grassroots" campaign has been launched in addition to the "top-down" process. In the second half of the summer of 2019, slogans『 가지않습니다 사지않습니다 』 (Korean for "Do not visit, do not buy") calling for boycotting trips to Japan and Japanese goods spread on Korean social networks. And it looks like they were successful to a degree. For instance, the Yonhap News Agency reports that the number of South Koreans travelling to Japan in August fell by 60 per cent compared to the same period last year
In the run-up to the 2020 Summer Olympics in Tokyo, the trade conflict has become a reason for manipulating public opinion in South Korea. Additionally, we cannot rule out the possibility that populists use the disagreements between Japan and South Korea to advance their domestic agenda on the eve of the elections to South Korea's unicameral parliament scheduled for April 15, 2020
Forecast: Cloudy in the East
Losses from the Japan–South Korea trade war may exceed $80 billion. There has already been a drop in sales of South Korean semiconductors manufactured by Samsung Electronics and SK Hynix. Moreover, the conflict threatens to disrupt the entire global technological production chain in microelectronics. The expert Robert Farley described this conflict (and the U.S.–China trade war) as "weaponizing interdependence." One of the analysts with The Economist Intelligence Unit called this situation "mutually assured destruction."
The Yonhap News reports that the consequences of the trade conflict have had greater negative effect on the Japanese economy than on the South Korean economy. For instance, in July–August, South Korean exports to Japan have fallen by 3.5 per cent, while Japanese exports to South Korea have dropped 8.1 per cent
The South Korean economy has also suffered against the backdrop of these events. Here, Seoul has only two ways out of this predicament:
-Transitioning to domestic analogues, which LG Display and Samsung Electronics already did in September of this year. Additionally, the country earmarked 2.1 trillion South Korean won in the 2020 budget to overcome the dependence on the export of rare materials from Japan
-Searching for alternative sources of hydrogen fluoride and other rare materials for microelectronics. Media outlets have reported that Russia might be a potential supplier of high-purity hydrogen fluoride. The head of the Korea International Trade Association said that Moscow had offered to supply hydrogen fluoride to Seoul. However, it is not easy for South Korean companies to transition to Russian imports of this and other materials for microelectronics. The physical and chemical properties of the products must be tested for a rather lengthy period of time (upwards of six months)
Apparently, the status quo on the microelectronic market will continue in the short-term, and both parties will seek ways to minimize losses. And we can already see evidence of this. In September and October, the Government of Japan approved deliveries of hydrogen fluoride to Samsung Electronics and SK Hynix
At the same time, if Tokyo and Seoul fail to find common ground in the medium and long term, then the current global technological chain in microelectronics may be dismantled, which will, of course, negatively affect the growth rate of the global economy. However, so as not to end our study on a pessimistic note, let us note that, under the current circumstances, many hi-tech companies around the world, including those in Russia, now have the chance to become new links in the value chain and occupy its niche in microelectronics
From our partner RIAC
[1] In 1910, the Empire of Japan annexed the entire Korean peninsula. Korea essentially became a Japanese colony. The Japanese language and culture were forced onto the Korean people. Up to 200,000 ethnic Koreans served in the Imperial Japanese Army during World War II (including future president of South Korea and "father of the economic miracle" Park Chung-hee). Today, Japanese war crimes are a subject of talks between South Korea and Japan. In 2015, Minister of Foreign Affairs of Japan Fumio Kishida promised 1 billion yen to the victims of violence in compensation, and Prime Minister Shinzo Abe offered a public apology for Japan's actions during the war.
[2] The dispute concerns the Liancourt Rocks, a group of small islets that the Koreans call Dokdo ("Solitary Islands") and the Japanese call Takeshima ("Bamboo Islands"). Back in the early 20th century, Japan claimed sovereignty over these islands; however, following its defeat in World War II, it was forced to abandon its colonial acquisitions. On the other hand, the 1951 Treaty of San Francisco does not mention this territory, which gives Japan formal grounds to dispute the sovereignty of the islands where South Korea maintains military and civil infrastructure.
Future Trends of China's Diplomacy
This year 2019 marked the 70th anniversary of the founding of the People's Republic of China (PRC), and China's diplomacy has also gone through a journey of 70 years. The 70-year history of the PRC can be divided into the first 30 years after its founding and the second 40 years since opening and reform were initiated in 1978. The characteristic of china diplomacy is a responsible nation, rational behavior and the confidence of great power.
China had a clear break with the old diplomacy of humiliation; established a new kind of diplomatic relations with other countries on the basis of equality and mutual benefit; secured an equal position and dignity on the global stage; gained diplomatic independence by safeguarding and strengthening national independence, and protecting national security and territorial integrity; settled the border disputes left over from history with most neighbors by peaceful means, creating a stable neighborhood in general; established strong friendships with the vast majority of developing countries through mutual support; and set up a new diplomatic contingent for seeking the diplomacy of independence. The following are the future expectations of China diplomacy:
Firstly, Deng Xiaoping's directive, "Don't seek for leadership," stays powerful in China's new diplomacy, so China's future diplomacy will keep on emphasizing on the management of the crisis, economic diplomacy, multilateral diplomacy, cultural diplomacy, cooperation, and accommodation while protecting the main national interest. Solving problems and managing crises will stay an important characteristic of China's diplomacy, particularly in its ties with other major powers. Meanwhile, in cooperation with other major powers, China will appear to be more active in managing fundamental global issues at the strategic level.
Secondly, The Chinese government has repeatedly said that China does not have a plan of challenging the international system and has focused on the importance of being a "responsible member" of the universal society. As of late, China has developed new concepts for its foreign policy orientation, just as (1) "new security" emphasizing shared and cooperative security, (2) "peaceful development" focusing on non-violence commitment, (3) "win-win" cooperation denying a zero-sum comprehension of international affairs, and (4) building a "harmonious world" that promoting harmony with diversity, solving conflict through dialogue, and democratization of world governmental issues.
As these concepts demonstrate, China has no desire of being revolutionary in the international system, rather, it intends to be a responsible member of world affairs. Economic diplomacy will remain to be emphasized by china. While trade will keep on being a fundamental diplomatic focus, energy security and energy diplomacy will be given additional accentuation. Energy supply, energy shipment, and energy-saving cooperation will be fields where the diplomacy of china will move forward.
Lastly, Multilateral diplomacy will take on an even greater role in the future diplomacy of China. China will become more involved at the global level and in regional affairs at the United Nations. As the identity of China is more globally and regionally established, the current concept of multilateralism in the overall diplomatic strategy of china can be re-defined to realize national interests, address thorny issues, and provide governance in a complex world. More attempts will be created to improve regional integration between the SCO and East Asian. Finally, various needed diplomatic attempts may need to be further reinforced. China will keep on being cooperative, however, it will likewise be more active. All things considered; cultural diplomacy will be a new attribute of China's diplomacy. Confucianism, an extremely cosmopolitan doctrine that promotes harmony and peace through human relations, will be an important component of cultural diplomacy, both to strengthen China's soft power and to reduce the negative result of the China threat theory.
China has accumulated a wealth of experience over the past 70 years, understanding that China cannot develop without the world and that without China the world cannot prosper. China's future and fate have been closely linked to the rest of the world. What is certain is that China will adhere to the path of peaceful development and that the people of China will join the people from all other countries in working to realize the lofty dream of a harmonious world.