Eurasian Research on Modern China and Eurasia Conference
Academic conference: Eurasian Research on Modern China and Eurasia
Second Edition
Dates: November 1-2, 2019
Venue: Armenian State University of Economics, Nalbandyan str. 128, Yerevan Armenia.
The focus of the conference is on modern China-Eurasia studies, in a multi-disciplinary social science perspective.
Organizers:
Argument
According to a roadmap drawn by Chinese Decision makers, by 2049, when People's Republic of China marks its centennial, China must turn into a modern socialist country, rejuvenate the nation, create favorable external conditions for the country's reform and development; safeguard the country's sovereignty, security, and development interests; and maintain world peace and stability to promote common development. For successful implementation of this roadmap, which will bring economic development and improvement to national security, China is trying to use the One Belt, One Road initiative, which consists of the Silk Road Economic Belt and the 21st Century Maritime Silk Road. The main aim of this Conference, which will be held for the second time in Yerevan is to provide a platform for researchers who do research on China-Eurasia economic and political relations to discuss and analyze the results and prospects of Chinese Օne Belt, one Road initiative and its influence in Eurasian continent in the era of of 70th Anniversary of the Peoples Republic of China.
The Conference will be an occasion to facilitate exchanges on common research subjects, compare perspectives and methodologies and promote interdisciplinary dialogue.
The participants will present their research during thematic panels. Each speaker will deliver a paper in English or in Russian. Among the different topics:
Topic 1: Political Relations between China and Eurasian States (Asian and European States)
Topic 2: Economic Relations between China and Eurasian States (Asian and European States)
Topic 3: Eurasia and One Belt, One Road.
Topic 4: Possible cooperation and contradictions between EU-China and EAEU-China.
Topic 5: People to people exchange between China and Eurasia
Topic 6: China and NATO
Topic 7: China and BRICS
Topic 8: China and ASEAN
Topic 9: China and Shanghai Cooperation Organization
Topic 10: China and Nordic States
Topic 11: China and Central and Eastern European States (16+1)
Topic 12: China and Muslim World
Topic 13: China and South Caucasus
Topic 14: China and Central Asia
Topic 15: China and Africa
Topic 16: China and Eurasian Mainland's Security Issues (Cybersecurity, Nuclear proliferation, Environment, etc.)
Who can apply?
The Conference is designed for researchers in Humanities and Social Sciences. Among the different disciplines that will be considered: International Relations, Law, Economics, Culture, History, Political Sciences and Sociology, International Security Issues.
Practical arrangements:
No funding is available for accommodation and international travel. There is no attendance fee.
Registration details and schedule
1. A paper title and abstract (up to 400-1000 words) in English or Russian is to be sent by 12 October 2019 to Dr. Mher Sahakyan: info@chinastan.org
2. The selected participants will be notified about organizing committee decision within a week after sending their applications. Selected speakers will have 15 minutes for the presentation of their papers.
3.We intend to publish the best papers of the conference as a chapters in book at Armenian State University of Economics, YerevanArmenia. Invited speakers of the conference can send their full papers for peer review in English (up to 8000 words) till December 27, 2019.
Schedule and location
Armenian State University of Economics Nalbandyan 128, Yerevan, 0025, Republic of Armenia. Dates: 1-2 November 2019.
Deadline for submission: 12 October 2019
You can check out the information on the First Eurasian Research on Modern China-Eurasia Conference, October 25-26, 2018, National Academy of Sciences, Armenia
Organizers Contacts
"China-Eurasia" Council for Political and Strategic Research, Foundation, Armenia
Website: https://chinastan.org/
Facebook https://www.facebook.com/DiscoverChinastan/
Email: info[at]chinastan.org
Armenian State University of Economics, Yerevan Armenia.
Website: https://asue.am/en
5 Valuable Reasons Why You Should Care About Your Instagram Audience Engagement to Succeed
Have you ever wondered about the connection between successful social networking and audience engagement? If you are trying to impact your business using Instagram, it is time to understand the importance of having a loyal and active target audience demographic. Instagram is a social site that runs on the principles of building virtual communities. Hence among other determiners, the platform's algorithms consider each user's interactions and communication habits to determine visibility and reach for their posts.
Often you may need to boost your content visibility and buy Socialboss likes to get on the Explore page or build a positive online reputation. Both the app's algorithm and social proof will help you grab a wider audience's attention. Further, it all depends on the quality content and your active participation in building relationships with an interested audience. Audience communication is therefore crucial for the site's algorithms to work in favor of your business profile. The right kind of audience can do wonders for building your brand presence.
Let us understand how your followers and visitors contribute to your engagement rates on Instagram first.
What Types of Audience Engagement Can You Expect on Instagram?
Audience engagement transforms followers and visitors from being mere spectators into active participants of your content creation. It forged both physical and emotional bonds between clients and companies. One reason why Instagram is a popular choice for brand building is that brands can be reached directly and at the tap of a button by existing and potential clients. While many platforms are available for the mere act of broadcasting and showcasing one's products and services, few can allow this kind of interactive engagement experience to all its uses. The site is based on two-way communication ideals. Regardless of the nature of your business, engaging with your audience is vital for surviving the highly competitive environment both online and offline. Hence, a company is likely to market itself more successfully on this site if it is willing to:
Listen to what the customers have to say.
Respond to issues, queries, and ideas.
Have conversations with fellow IG users.
Be an active participant of communities related to its industry.
Humanize itself and be accessible to all on the platform.
With several paid social signal services available, one can have bot engagements and organic engagement with other account holders on Instagram. Engagement that comes from a real audience in real-time is far more effective in yielding the desired results. Basedon how an account presents itself on Instagram, it can generate:
Directly apparent engagement
This is the engagement that you can see in the form of likes, comments, saves, and shares. Comments and DMs that are left on your posts, reels, stories, or IGTV content also count as directly apparent engagement. Most of these are counted by Instagram Insights and you can check these analytics as part of your business profile's freely accessible features. Often professional accounts invest in paid signals that add to these counters to boost engagement rates. This engagement can improve your overall Instagram presence and even bring in direct conversions and sales.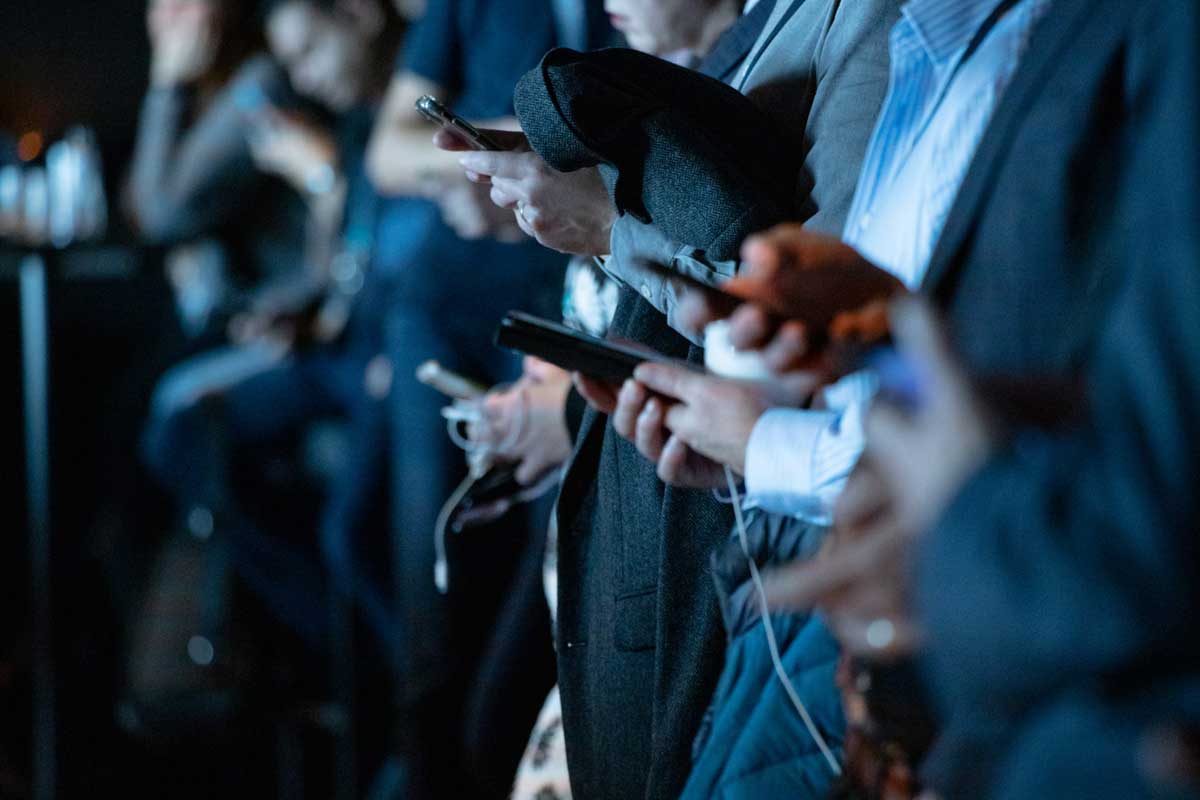 This is the engagement that you can see in likes, comments, saves, and shares. Comments and DMs left on your posts, reels, Stories, or IGTV content also count as directly apparent engagement. Most of these are counted by Instagram Insights, and you can check these analytics as part of your business profile's freely accessible features. Often professional accounts invest in paid signals that add to these counters to boost engagement rates. This engagement can improve your overall Instagram presence and even bring in direct conversions and sales.
Engagement directed towards micro-goals
This is the marketing tactic used to deliberately boost engagement rates while creating meaningful relations vital for one's business. It is crucial to communicate with every follower as a brand, but this may not always be possible. You may have to turn on auto-posting, auto comments, and automated replies to keep the engagement rate of your profile running. However, there are some communication channels that you must keep away from using bots. This includes conversing with influencers and collaborators, members from one's niche community as well as important clients.
Indirect engagement that improves your social score
This is what happens when you find mentions and are reviewed without an actual tag to your account. Although conversations stemming from this kind of engagement reflect more on account of the user making the mention, genuinely interested participants are usually inclined to search view and engage with your profile based on the social proof the said conversation brings to your brand.
The question to ask now is why these types of engagement are essential to your business marketing strategy are? In short, audience engagement is the key to intelligent digital marketing, especially on social media sites like Instagram. It is directly proportional to your ability to broaden your audience pool and visibility rates on the site.
Here Are Five Most Important Reasons Why You Should Care About Your Audience Engagement on Instagram
Audience engagement is a means of enhancing social proof
You can access the acceptance quotient of your brand in the market from the engagement rates your content generates. You understand how your brand is perceived, what the audience expects from your company, and who interacts with your brand's account the most. You also get to observe what about your business is least accepted by your target audience. This helps you plan future changes and marketing strategies that will work in your favor as a company. When you understand what the audience thinks of your brand, it is easier for you to concentrate on how to build up your brand's authenticity and reliability quotient. Trust and credibility are crucial for brand building both online and offline. Building audience engagement on Instagram can strengthen your company's relationships with partners, customers, and casual visitors, increasing their trust in your products and services. The more user and influence social proof you can accumulate, the more likely you will make new visitors trust your brand and its authenticity. When you pay attention to your interactions with your target audience, you will see your social proof being built favorably through:
Online reviews.
Personal recommendations.
Build social proof by being highly responsive to:
Customer queries. Quick turnover in responding to inquiries will help build a clear understanding of your brand.
Feedback and opinions. Show your audience you are listening. After all, Instagram is not just about displaying, broadcasting, and selling your ware. It is also about building oneself up as a better brand.
Business communication. Be available and responsive to any communication from your associates and allied channels. These could include influencers, content creators, and collaborators, to name just a few.
Bad reviews. Good customer relations can help change opinions about your brand as well as its services.
You can build social proof in your favor by asking your audience to:
Leave ratings.
Mention or tag you if they post about their experiences with your business.
Interact with your account for incentives like a discount, giveaways, or any other prize that you can arrange for per your online advertising budgets.
Audience engagement helps grow an organic follower count
When your engagement is high, Instagram algorithms tend to increase your content's reach and impression. Simply increasing vanity metrics by investing in paid signals does not act the same as comments, likes, saves, and real users' shares. Your reach is likely to be even higher if your posts generate organic audience engagement from a consistent audience pool. The higher your account's reach, the higher your chances of being noticed by a new audience. This further implies that your chances of having real follower growth are exponentially enhanced, which paves the way for higher audience engagement.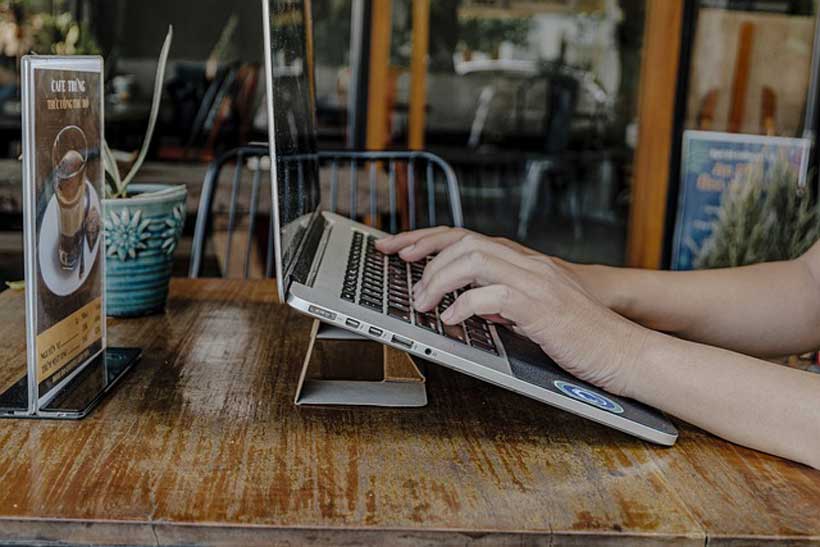 Having organic growth in one's follower count is crucial for growing your business presence. Generating meaningful content and forging meaningful communication around them go hand-in-hand for the purpose. You may have a lot of followers but building genuine relationships with them takes time and effort. With natural audience interactions, you can improve your overall engagement rate and share more information of relevance about your business, its ethos, values, products, and services with your audience.
Audience engagement builds brand recognition
Audience engagement is all about listening and responding carefully and meaningfully. Having the right conversations with the right audience at the right time matters. Concentrate on improving engagement from your target audience to grow your brand's identity as intended by your company. Creating great content won't bring expected attention unless you have the right audience following you, as the content will not genuinely interest your followers. What you need is the right audience demographic to see your account activity and to follow you. Engagement rates typically consider the number of active followers you have, the total followers on your profile, and the various engagement counters associated with each post. Getting real followers to interact with your content can be challenging, but if your company can connect with its target audience, this becomes easier. When you successfully achieve this, your reach increases among the right circles of new audiences as well. This helps organically build reputation and recognition for your brand, which is vital for increasing conversions and sales.
Audience engagement helps in determining ineffective followers
This follows from the point above. When you have a considerable number of followers but very little actual engagement in comparison, your engagement rate drops, and your visibility decreases. This becomes detrimental for your business goal as less visibility means fewer conversions and sales. Consistent audience engagement helps identify who your loyal and returning followers are. You can periodically clean out ineffective followers who only add vanity metrics to your account and concentrate on building better relationships with the quality followers you have on your account. This will enable you to make more substantial social proof based on word of mouth and honest user opinions than a large but dormant follower count ever would.
Real audience engagement brings profit
When you create shoppable tags or add direct sales CTAs or URLs into your posts, real followers are more likely to follow the links and purchase your products and services. This is because they are interested in being your customers or already have a good experience with your business. You stand to gain:
Precise information when you put up polls and questions.
Filled responses when you put up links for submitting surveys or emails.
Direct sales on merchandise under shoppable tags.
If you want your posts to be visible in the feed of your loyal followers, the best way to ensure this is to maintain an interactive relationship with them. Comment, like, save, and share their posts. DM them, view their videos and Stories, and use hashtags that they are likely to respond to. When the algorithms of Instagram can establish a consistent connection between your accounts, you will find your posts receiving the desired reach and impression. This also ensures they can draw the interactions you calculated. If you maintain irregular interactions with your followers, chances are your visibility on their feeds will drop, and the said audience will soon forget you. It is in the best interest of your business that your account does not fall victim to the out-of-sight-out-of-mind condition most IG users have.
Conclusion
Paying attention to your audience engagement is a means of maintaining your business account's overall quality and credibility. You only stand to gain from keeping a healthy audience engagement on your profile. Not only will this help you catch the attention of a loyal and interactive fan base, but it is also the ideal way to build the right social connections necessary to make your brand presence a success on Instagram. Anyone who has an account on Instagram is here with the ultimate end goal of growing their business. For this, your content needs to be able to convince Instagram algorithms of its value. Sustained and quality audience engagement brings that much-needed overall improvement in your account's performance, making it possible for your content to get noticed above those of your competitors. For a successful brand creating an experience on Instagram, remain active and highly interactive on the platform. Make your followers feel important, and you will see them reciprocate with trust and return visits that will lead to conversions and sales.
Audience engagement holds the key to establishing and growing your business. It is worth all your time and effort to make it an indispensable part of your marketing strategies on Instagram.
Cryptocurrency Lending vs. Bank Lending
Cryptocurrencies have entered the mainstream, and they are redefining financial transactions. Today, these coins are lent and borrowed. This industry is making waves, partly because the process has many advantages over fiat loans.
Crypto loans, such as the Litecoin loan, have only been available for a couple of years. The only similarity between them and bank loans is that they let people borrow funds. Everything else is drastically different.
Complexities of Bank Loans
You may borrow money from banks for a wide range of purposes, from buying a house to launching a company. The application process is quite lengthy, as the lender must confirm your creditworthiness by looking at your credit score, income, employment situation, assets, etc. To do this, it uses your personal data, such as your Social Security number, bank statements, ID, and proof of employment. Besides,
the applicant has little to no control over the terms of the final agreement;
the bank decides how much interest to charge you;
after the agreement is signed and the funds are received, you have to make monthly payments to pay off the debt gradually.
Centralized Crypto Lending
Crypto coins may be borrowed on centralized and decentralized platforms. The first arrangement is similar to conventional lending, as the platform itself manages the payments.
The platform takes responsibility for identity verification, KYC checks, and custody.
Usually, a borrower must deposit crypto coins as collateral, and this deposit is returned after the debt is paid off.
In case of default, collateral is liquidated.
At least one fiat currency is involved.
The user must still share personal information, such as a credit card number and postal address.
Decentralized Lending
In this system, borrowing is based on smart contracts and is limited to digital assets. Loans and repayments are distributed automatically. Moreover, no KYC data is collected. All you need to do is to connect your wallet, determine your preferences and wait for a lender who will agree to them. The process is faster and cheaper than centralized lending and bank loans. On the downside, customer support may not be available, so novices feel confused.
The Appeal of Crypto Lending
Crypto loans have important advantages over conventional forms of lending.
They are more accessible, as you do not need a bank account or a credit score.
As lending takes place on cryptocurrency platforms, you may earn interest on your coins.
The lending terms are more flexible.
The costs are lower than bank fees.
Sometimes, borrowers do not have to make monthly installments — instead, they just repay their debt in full at a specified time.
To conclude, although cryptocurrencies are viewed as a risky asset, digital landing is actually very secure. Every reputable platform has rigorous security protocols, and it ensures the protection of collateral. Clearly, the pros outweigh the cons.
Lighthouses boost sustainability with Fourth Industrial Revolution transformation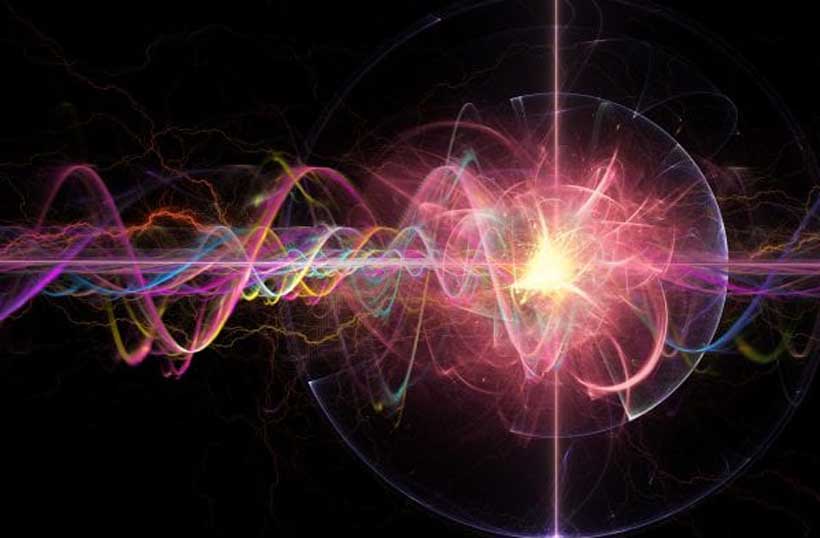 The World Economic Forum announces today the addition of 21 new sites to its Global Lighthouse Network, a community of world-leading manufacturing facilities and value chains using Fourth Industrial Revolution (4IR) technologies to increase efficiency and productivity, in tandem with environmental stewardship.
By deploying advanced technologies such as robotics and artificial intelligence (AI) in the production chain, more than half of all factories are making an impact on environmental sustainability through their 4IR transformations. A consumer healthcare company, for example, coupled advanced controls with green technology to deploy a sensor-fed automated system to cut energy consumption, resulting in 25% less energy consumed and an 18% reduction in CO2.
The Lighthouse network and its 90 sites are a blueprint for adapting to technology, improving processes and developing workforce skills to scale across the production chain. From pharmaceuticals and medical products and consumer packaged goods to a broad range of advanced industries, these diverse organizations spanning over 75 regions are demonstrating how 4IR technologies can increase profit, with a positive impact on the environment.
Among the 90 Lighthouses, three are receiving a new designation, Sustainability Lighthouses, factories and value chains achieving sustainability and productivity breakthroughs.
A new report, Global Lighthouse Network: Unlocking Sustainability through 4IR, outlines how manufacturers accomplished these results. Download the latest report HERE to learn how lighthouses are leveraging advanced technologies to achieve step-change improvements in sustainability and productivity.
"As discussed at the Forum's Sustainability Development Impact Summit last week, increased global concern for environmental impact has made sustainability a must-have to maintain business viability. The Sustainability Lighthouses make it clear that by realizing the potential of 4IR technologies in manufacturing, companies can unlock new levels of sustainability in their operations and explore a win-win solution: greater operational competitiveness while simultaneously making commitments to environmental stewardship, leading in a cleaner, more sustainable future as a result," said Francisco Betti, Head of Shaping the Future of Advanced Manufacturing and Value Chains, World Economic Forum.
Enno de Boer, Partner and Global Head Operations Technology, McKinsey & Company and Global Lead of its manufacturing work, said: "Lighthouses have achieved a sustainability breakthrough. Companies no longer have to choose competitiveness or sustainability because smart manufacturing lets them achieve both. Fourth Industrial Revolution technologies – think artificial intelligence, robotics and the internet of things – amplify human capability and technological innovation to accelerate sustainability while also strengthening competitiveness. From using advanced analytics to predict exactly the inputs and outputs needed for a manufacturing process to augmented reality that simulates a production line so machines can be operated remotely, Lighthouses are reducing resource consumption, waste and carbon emissions, while increasing productivity and profit – all at once."
The goal of the Global Lighthouse Network is to share and learn from best practices, support new partnerships and help other manufacturers to deploy technology, adopt sustainable solutions and transform their workforces at pace and scale.
The extended network of "Manufacturing Lighthouses" will be officially recognized at Global Lighthouse Network Lighthouses Live on 29 September. The event will feature CEOs and innovators focused on scale-up entrepreneurial solutions to tackle global talent shortages, the climate crisis and advancing sustainable development. Click here to follow the meeting.
The locations receiving new designation as Sustainability Lighthouses are:
Ericsson (Lewisville): Ericsson's greenfield 5G factory is powered 100% by renewable electricity from on-site solar and green-e® certified renewable electricity from the utility grid. The smart factory integrates sustainable technologies such as thermal ice storage tanks with the industrial internet of things (IIoT) stack to proactively monitor energy usage and is designed to utilize 24% less energy and 75% less indoor water usage, avoiding 97% operational carbon emissions* than comparable buildings. This year it became Ericsson's first factory globally to achieve LEED Gold® certification.*
Henkel (Düsseldorf):In an effort to improve visibility of factory consumption to drive better decision making, Henkel deployed utility meters on machines integrated in a digital twin that connects and benchmarks 30 factories and prescribes real-time sustainability actions that has led to 38% less energy (kWh/ton) used and has reduced water consumption 28% (m3/ton) and waste 20% (kg/ton) across factory baselines set in 2010.
Schneider Electric (Lexington):In order to capture greater energy consumption granularity, when and where it happens in the plant, the Lexington smart factory leveraged IoT connectivity with power meters and predictive analytics to optimize energy cost. This has led to a 26% energy reduction (GWh), 30% net CO2 reduction, 20% water use reduction, and a Superior Energy Performance 50001TM certification by the US Department of Energy.
*Calculation based on EPA Greenhouse Gas Equivalencies Calculator
The 21 new Lighthouses are:
Europe
De' Longhi Group (Treviso): In order to step up competitiveness, the De' Longhi Treviso plant invested in digital and analytics to become more agile (reducing minimum order quantity by 92% and lead time by 82%) and more productive (improving labour productivity by 33%) and achieving high standard quality (improving field quality by 33% and obtaining Food and Beverage industry certification).
Flex (Althofen): Confronted with strong competition from lower-cost regions, Flex's site in Althofen deployed 4IR technologies to improve operational efficiency and agility. By meeting higher regulatory and quality standards, Flex attracted higher-margin and longer lifecycle medical business, increasing revenue by 50% within the same physical footprint.
Johnson & Johnson Vision Care (London): J&J Vision Care transformed customer experience, through personalized 4IR technologies using Adaptive Process Control, AI and robotics to offset increasing complexity (+50% Units), which enabled 100% personalized packaging configurations, an eight percentage point increase in customer-service levels and reduced the carbon footprint for inbound freight by 53%.
Americas
Henkel (Toluca):This 1970's factory characterized by low-mix, high-volume production, set out on a Fourth Industrial Revolution transformation journey centred on people, data transparency and availability to reduce processing costs by 15%, energy consumption by 14% and to enhance plant OEE by up to 90%.
DePuy Synthes, the Orthopaedics Company of Johnson & Johnson (Bridgewater):Faced with high complexity, cost pressure and operating room inefficiencies, DePuy Synthes deployed "Advanced Case Management", a Fourth Industrial Revolution program leveraging open API architecture, machine-learning algorithms and a suite of digital tools across its joint restoration implant portfolio (hips and knees) value chain in North America. This reduced the number of instrument trays in the operating room by 63%, implant inventory by 40% and, ultimately, lowered the time to set up the operating room by approximately 15% per location.
Protolabs (Plymouth): Protolabs is a digital native manufacturer that embarked on a transformation journey taking it from a prototype-only provider to a production supplier by leveraging its digital thread to connect customers to its injection-moulding production services. As a result, it outperforms traditional manufacturing competitors by reducing production lead times to as low as one a day and generating a gross margin 20 percentage points above the industry average.
Asia
AUO (Taichung): Facing labour shortages, highly customized product requirements and extreme climate conditions in the very competitive industry of display panels, AUO Taichung Fab 3 invested in customized automation and developed a digital analytics and AI development platform to improve productivity by 32% and yield of advanced product by 60%, while reducing water consumption by 23% and carbon emissions by 20%.
CATL (Ningde): Confronted with increasing manufacturing process complexity and demand for high product quality, CATL leveraged AI, advanced analytics and edge/cloud computing to achieve, in three years, a defect rate per billion count at the speed of 1.7s per cell, while improving labour productivity by 75% and reducing energy consumption by 10% a year.
CITIC Dicastal (Qinhuangdao):Faced with rising expectations from automotive OEMs for smaller batch size and higher quality, CITIC Dicastal deployed flexible automation, AI and 5G to build a digital manufacturing system to improve flexibility with a batch size of one and reduce manufacturing costs by 33%.
Foxconn (Wuhan):To meet customer requirements for greater customization and shorter product order lead time, Foxconn Wuhan leveraged advanced analytics and flexible automation at scale to redesign its manufacturing system. This led to an 86% increase in direct labour productivity and cut quality loss by 38% and order lead-time by 29%, down to 48 hours.
Foxconn (Zhengzhou): Faced with a lack of skilled workers, unstable quality performance and demand uncertainty, Foxconn Zhengzhou adopted flexible automation to improve labour productivity by 102%, and utilized digital and AI technologies to reduce quality defects by 38% and improve OEE by 27%.
Haier (Tianjin):To meet increased customer expectations for diversified products, faster delivery and higher quality of service, Haier's greenfield washing machine factory in Tianjin integrated 5G, IIoT, automation and advanced analytics to accelerate product design by 50%, reduce defects by 26% and save energy consumption per unit by 18%.
Innolux (Kaohsiung):In the context of fierce competition in the panel industry, and faced with increasing quality requirements from customers and severe decline in gross profit, Innolux fab 8 invested in advanced automation, IoT technology and advanced analytics to improve process capability by 40%, reduce yield loss by 33% and, in return, unlock niche product production.
LS ELECTRIC (Cheongju):To respond to an increase in demand and the need to reduce costs, LS ELECTRIC has transformed one of its plants in Cheongju, South Korea, with an IIoT-based automation, machine learning powered inspection and advanced process control, enabling mass customization and lowering production costs by 20%.
SANY (Beijing):Faced with growing demand and rising complexity in the multi-category and small-batch heavy machinery market, SANY Beijing deployed advanced human-machine collaboration automation, AI and IoT technologies to boost labour productivity by 85% and reduce production lead time by 77% from 30 to seven days.
Schneider Electric (Wuxi):Schneider Electric's 20-year-old electronics parts factory in Wuxi, China, confronted increased demand for product adaptation and order configuration with a flexible production line by deploying 4IR technologies, such as modular cobot stations and AI vision inspection, to reduce time-to-market by 25%, and advanced analytics to auto-generate root-cause analysis and detect anomalies across the supply chain, which have increased on-time delivery by 30%.
Unilever (Taicang):To seize the booming business in e-commerce and big-box channel, Unilever Taicang ice-cream factory deployed one-scan, one-view platform to provide E2E supply chain visibility in manufacturing and food handling for customers, and combined the digital voice of consumers with an agile R&D digital platform to improve innovation lead time by 75%, from 12 to three months.
Western Digital (Penang):With an increase in flash memory demand of more than 2X, stringent quality requirements and the need to optimize costs, Western Digital Penang embarked on lights-out manufacturing journey based on Fourth Industrial Revolution technologies. By automating production and logistics, they were able to deliver 32% factory cost improvement, and transitioned to build-to-order with intelligent planning system, thereby reducing product inventory and order lead time by 50%.
Western Digital (Prachinburi):With rapidly growing demand, rigorous quality requirements and cost pressure for hard disk drive (HDD), Western Digital Thailand leveraged connectivity and advanced analytics technologies to transform a capacity-saturated manufacturing site into a digital operation system, with real-time visibility in suppliers, production, logistics and customers and data-based insights and predictions. This ultimately increased factory output by 123% – avoiding 30% in procurement and production costs – and cut the product return rate by 43%.
Middle East
Arçelik (Eskisehir):Confronted with rising customer demand and increasing product diversity, Arçelik leveraged its agile studio to deploy, in two years, over 30 advanced use cases in automation, robotics-enabled logistics and data-driven AI systems to enable flexible manufacturing with a return on investment of 1.2 years.
Saudi Aramco (Abqaiq):Motivated by the need to access new levels of quality and sustainability, the world's largest oil processing and crude stabilization plant has harnessed the power of data, advanced analytics and automation to transform its manufacturing processes, achieving a 21% increase in product quality and 14.5% reduction in energy use.