Ending a Political Bermuda Triangle: The US Approach to Salvadoran Immigration and the Northern Triangle
There has been a surge in immigration in 2019, with more than 75,000 migrants apprehended or turned away during the month of March alone. The Border Patrol is overwhelmed and the numbers are only increasing. The White House has committed to alleviating the "root causes" of these issues by focusing on securing the border. President Trump has emphasized his desire to successfully solve these issues internally through greater pressure on Congress to update asylum laws and by completing his campaign promise to build a physical wall along the entirety of the U.S.-Mexico border. Externally, President Trump is targeting the nations from where most of the migrants are coming. On 30 March 2019, United States President Donald Trump cut off funding to Central America. He claimed this was in response to the Northern Triangle nations of Guatemala, Honduras, and El Salvador not doing their part to stop irregular migration or to stop the widely-reported migrant caravans. Unfortunately, this approach is unlikely to resolve the issues, which are causing irregular migration. Instead, it will very likely make them far worse in the long-term, threatening stability in North America, U.S. hegemony in the region, and negatively affecting the American image abroad.
Between 1980 and 1992, El Salvador experienced a Civil War which killed more than 75,000 and internally displaced a half million civilians. Upwards of 25% of the entire population fled the country and half of those went to the U.S. to find refuge. Only two percent were granted asylum. During the civil war, the U.S. was backing the Salvadoran government and felt taking in fleeing citizens would contradict its efforts. For those who were turned back to El Salvador, tens of thousands faced retribution and execution from that very same U.S.-backed Salvadoran military. Fear of retaliation significantly increased the migrants' desire to stay, so many of the Salvadorans who were denied asylum fled inward, remaining in the U.S. illegally. During the same period, the 1986 Immigration Reform and Control Act was passed, and 146,000 Salvadorans received legal resident status. This substantial base of legally residing Salvadorans formed the foundation for immigration numbers to increase further a generation later.
The number of Salvadorans within the U.S. has grown to an estimated one-fifth of the Central American nation's 6.5 million population. This has been through policies which allowed immigration to unite families, temporary protected status (TPS)notices due to natural disasters, and illegal migration. Of those, the majority reside in California and Texas, although pockets of Salvadorans live in major cities throughout the entire U.S. TPS extensions are valid for less than two years at a time and have been signed by both sides of the political divide since the 2001 decision to continue the status. The last TPS approval for Salvadorans was signed in 2016. However, in 2018, President Trump denied a further extension to TPS, putting 200,000 Salvadorans living legally within the U.S. at risk of deportation. An injunction was set into place, putting a temporary stay on ending the TPS and so the issue still sits, currently unresolved. The impact for those individuals is multifaceted. For Salvadorans, as well as the Sudanese, Nicaraguans, and Haitians also affected by TPS, those being deported have to choose whether they should take their families –specifically their children, who are U.S. citizens and were born legally in the States. Many of those protected by TPS have lived the majority of their lives in the U.S. and some do not even speak the language of the countries in which they were born. They are, by and large, working, tax-paying, law-abiding civilians who have had to register every 12-18 months to maintain their legal status and ability to work.
Salvadorans and policymakers in El Salvador know and understand that changes are required to stem irregular migration. The causes are many but can be summarized as a lack of economic prosperity, decreasing safety due to ever-growing gang populations, and political corruption. The U.S. Embassy in San Salvador, El Salvador's capital city, has been almost exclusively focused on irregular migration since 2016. This is not to say that El Salvador is happy with the current system or that the nation has given up on resolving matters. Throughout El Salvador, there are well-established U.S.-Salvadoran partnerships with every embassy organization. Salvadorans have even established their own organizations to improve education, quality of life, and other essentials required to obtain future growth.
Further, on 3 February 2019, an outsider to the old regime of Salvadoran politics – Nayib Bukele – swept the first round of presidential elections, earning more than 53% of the total votes cast. The election was significant for three reasons. First, Bukele ran with a third party, one not representative of the traditional political groups from which Salvadorans typically choose a President. Second, presidential elections typically go through an initial round of voting in February and then have a second round in March. This year's vote favored Bukele so much so that he was able to claim victory before the end of the first round of voting. The national consensus, which had a very low number of voters compared to previous elections, was still so severely in favor that he didn't have to wait for official counts or final tallies to know he had won. Third, Bukele, one of the youngest democratically elected officials in the world, represents the millennial generation.
During his campaign, Nayib Bukele shunned the media, refusing to debate with his competitors on their national platforms. Instead, he campaigned via social media, speaking directly to his voter base. Bukele himself previously left the dominant two political parties after briefly working within each of them. He spurned their political corruption, recent disaffection with the U.S., closeness with China, and lack of support to the population amidst the immigration crisis. In fact, he worked as an anti-party candidate, very similar to recent presidential elections in nations who were attempting to change the status quo, like the U.S., the Philippines, Slovakia, and increasingly throughout Europe.
In a sense, President Trump is focusing on giving his border guards a better bullet-proof vest instead of working to stop them from being shot in the first place. El Salvador is a North American nation which ranks among the poorest on the continent. The Northern Triangle -Guatemala, El Salvador, and Honduras – are within the lowest 50 for GDP in the world. The root causes for the migration flow from El Salvador are bound to require support in the form of long-term nation-building, policy changes, and financial aid. This support needs to outlast presidents and take on a long-term investment viewpoint for the continent as a whole across generations.
The outgoing Salvadoran presidential administration was willing to look to China for support, going so far as recognizing Beijing over Taiwan last year. The U.S. response to this action was baffling. It recalled its senior diplomat to El Salvador and publicly weighed levying penalties against a nation who needed more support than it was getting. Actions like this cede maneuverability space for other great powers to step in, which China seems anxious to do. The U.S. should instead redouble its efforts in Central America to increase influence and show a commitment to the region. Generationally this will foster continued support for U.S. values and help to ensure that the U.S. remains a partner-of-choice for Central American nations concerning future national decisions.
President Trump would do well to increase the longevity of TPS Salvadorans – even granting permanent residency. Since their arrival, the TPS applicants have maintained and renewed their residency applications with the government, showing a significant adherence to the law. 88% of them are working legally, paying federal taxes to support both Social Security and Medicare. Those Salvadorans who are in the U.S. illegally earn less than their TPS counterparts and do not pay taxes. That means the remittances they send home are less and none of what they are paying is taxed, so the U.S. federal government sees no benefit. However, if these workers were residing in the U.S. legally using work visas, they could obtain better-paying jobs, pay income tax, and lessen the burden on the Border Patrol and related immigration agencies. President Trump should seek to loosen work-visa requirements and allow more Central American migrants to positively participate in the labor and tax structure of the U.S. His 'tough stance' at present is in fact operating at cross-purposes to his supposed long-term goals.
Instead of investing money on a physical barrier with no impact on the issues causing immigrants to flee, the White House should invest in programs that promote education, reduce violence, and fund the infrastructure required to build social capability. This will buoy the nations around the U.S., causing all of the countries to prosper. President-elect Bukele is coming into office having decreased the crime rates of a small town and large city when he was mayor, so he knows successful change. Bukele wants to prevent brain-drain and retain capable Salvadoran talent for the long term. Bukele is also vigorously seeking to end the gangs who threaten Salvadoran stability and impede long-term approaches that could lead to a resurgence. His landslide election was proof that the people of El Salvador are looking for that same change. The U.S., the world's most powerful democratic nation, should work to applaud and support these policies. President Trump should encourage the agenda Bukele has set. Conditions like this would not simply cause people to stay in El Salvador: it could potentially cause them to return, thus positively ending the illegal migration 'crisis.' Attacking the issues in a neighborly way would reduce generational emigration, improve the security of North America's southern nations, and promote U.S. policy on Salvadoran home turf. Providing for the region supports a positive image of the U.S. and prevents Central American countries from crumbling due to inequality or looking to other powerful nations, like China, for stability. For real success, the United States must stop viewing the Northern Triangle as a political Bermuda Triangle.
A Disintegrating Trump Administration?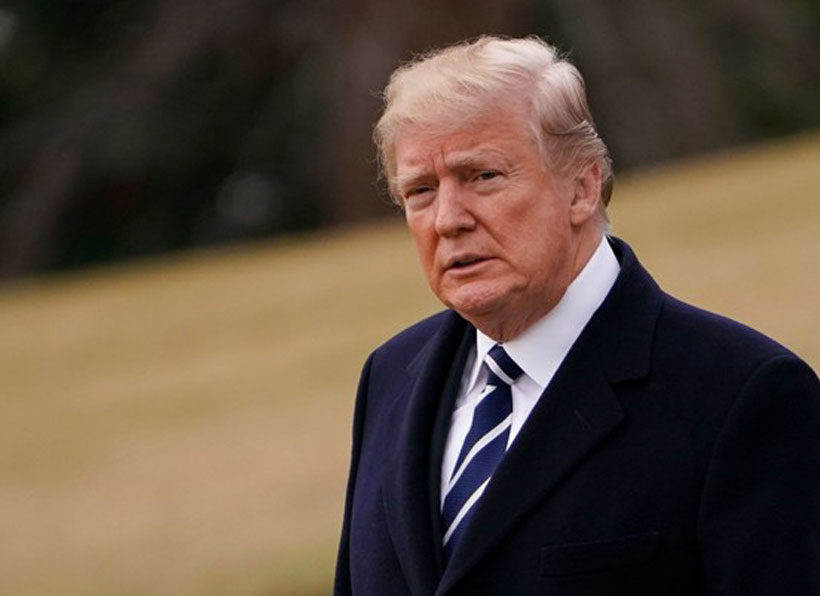 If Donald J. Trump wanted a historic presidency, he certainly seems to have achieved it — he is now the only president to have been impeached twice.
According to the rules, the House impeaches followed by a trial in the Senate. There is precedent for the trial to continue even when the office holder has left office. Should that trial result in conviction, it prevents him from seeking any future elected office. Conviction is unlikely, however, as it requires a vote of two-thirds of the members present.
It has been reported that Trump wanted to lead the crowd in the march to the Capitol, but was dissuaded from doing so by the Secret Service who considered it much too dangerous and could not guarantee his safety.
Various sources attest that Trump's mind is focused on pardons including himself and his family members. Whether it is legal for him to pardon himself appears to be an unresolved question. But then Trump enjoys pushing the boundaries of tolerated behavior while his businesses skirt legal limits.
He appears to have been greatly upset with his longtime faithful vice-president after a conversation early on the day of the riot. As reported by The New York Times, he wanted Mike Pence to overturn the vote instead of simply certifying it as is usual. The certification is of course a formality after the state votes already certified by the governors have been reported. Pence is reputed to have said he did not have the power to do so. Since then Trump has called Vice President Pence a "pussy" and expressed great disappointment in him although there are reports now that fences have been mended.
Trump's response to the mob attacking the Capitol has also infuriated many, including lawmakers who cowered in the House chamber fearful for their lives. Instead of holding an immediate press conference calling on the attackers to stop, Trump responded through a recorded message eight hours later. He called on his supporters to go home but again repeated his claims of a fraudulent election.
Aside from headlining the US as the laughingstock among democracies across the world, the fall-out includes a greater security risk for politicians. Thus the rehearsal for Biden's inauguration scheduled for Sunday has been postponed raising questions about the inauguration itself on January 20th.
Worse, the Trump White House appears to be disintegrating as coordination diminishes and people go their own way. Secretary of State Pompeo has unilaterally removed the curbs on meeting Taiwanese officials put in place originally to mollify China. If it angers China further, it only exacerbates Biden's difficulties in restoring fractured relationships.
Trump is causing havoc as he prepares to leave the White House. He seems unable to face losing an election and departing with grace. At the same time, we have to be grateful to him for one major policy shift. He has tried to pull the country out of its wars and has not started a new one. He has even attempted the complicated undertaking of peace in Afghanistan, given the numerous actors involved. We can only hope Biden learned enough from the Obama-Biden administration's disastrous surge to be able to follow the same path.
Flames of Globalization in the Temple of Democracy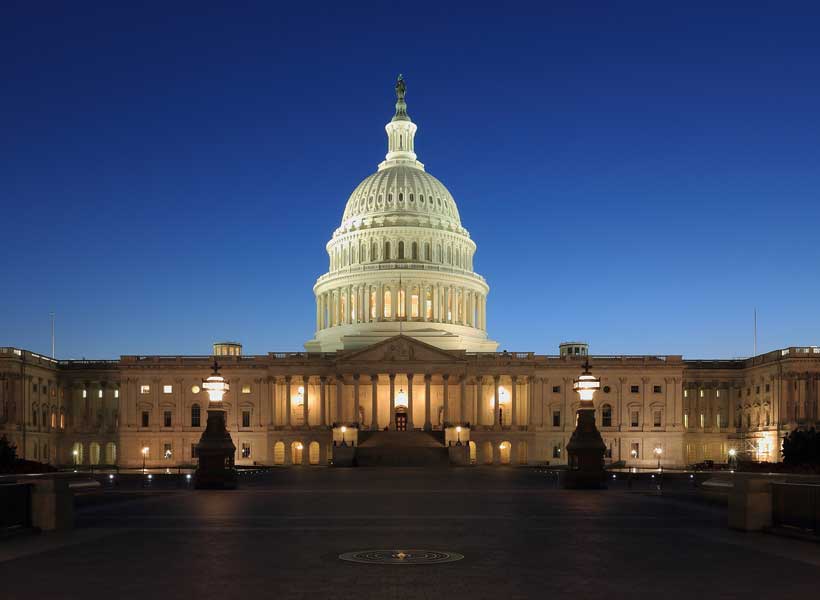 Authors: Alex Viryasov and Hunter Cawood
On the eve of Orthodox Christmas, an angry mob stormed the "temple of democracy" on Capitol Hill. It's hard to imagine that such a feat could be deemed possible. The American Parliament resembles an impregnable fortress, girdled by a litany of security checks and metal detectors at every conceivable point of entry. And yet, supporters of Donald Trump somehow found a way.
In the liberal media, there has been an effort to portray them as internal terrorists. President-elect Joe Biden called his fellow citizens who did not vote for him "a raging mob." The current president, addressing his supporters, calls to avoid violence: "We love you. You are special. I can feel your pain. Go home."
That said, what will we see when we look into the faces of these protesters? A blend of anger and outrage. But what is behind that indignation? Perhaps it's pain and frustration. These are the people who elected Trump president in 2016. He promised to save their jobs, to stand up for them in the face of multinational corporations. He appealed to their patriotism, promised to make America great again. Arguably, Donald Trump has challenged the giant we call globalization.
Today, the United States is experiencing a crisis like no other. American society hasn't been this deeply divided since the Vietnam War. The class struggle has only escalated. America's heartland with its legions of blue-collar workers is now rebelling against the power of corporate and financial elites. While Wall Street bankers or Silicon Valley programmers fly from New York to London on private jets, an Alabama farmer is filling up his old red pickup truck with his last Abraham Lincoln.
The New York banker has no empathy for the poor residing in the southern states, nothing in common with the coal miners of West Virginia. He invests in the economies of China and India, while his savings sit quietly in Swiss banks. In spirit, he is closer not to his compatriots, but to fellow brokers and bankers from London and Brussels. This profiteer is no longer an American. He is a representative of the global elite.
In the 2020 elections, the globalists took revenge. And yet, more than 70 million Americans still voted for Trump. That represents half of the voting population and more votes than any other Republican has ever received. A staggering majority of them believe that they have been deceived and that Democrats have allegedly rigged this election.
Democrats, meanwhile, are launching another impeachment procedure against the 45th president based on a belief that it has been Donald Trump himself who has provoked this spiral of violence. Indeed, there is merit to this. The protesters proceeded from the White House to storm Congress, after Trump urged them on with his words, "We will never give up, we will never concede."
As a result, blood was shed in the temple of American democracy. The last time the Capital was captured happened in 1814 when British troops breached it. However, this latest episode, unlike the last, cannot be called a foreign invasion. This time Washington was stormed by protestors waving American flags.
Nonetheless, it is not an exaggeration to say that the poor and downtrodden laborers of America's Rust Belt currently feel like foreigners in their own country. The United States is not unique in this sense. The poor and downtrodden represent a significant part of the electorate in nearly every country that has been affected by globalization. As a result, a wave of populism is sweeping democratic countries. Politicians around the world are appealing to a sense of national identity. Is it possible to understand the frustrated feelings of people who have failed to integrate into the new global economic order? Absolutely. It's not too dissimilar from the grief felt by a seamstress who was left without work upon the invention of the sewing machine.
Is it worth trying to resist globalization as did the Luddites of the 19th century, who fought tooth and nail to reverse the inevitability of the industrial revolution? The jury is still out.
The world is becoming more complex and stratified. Economic and political interdependence between countries is growing each and every day. In this sense, globalization is progress and progress is but an irreversible process.
Yet, like the inhumane capitalism of the 19th century so vividly described in Dickens' novels, globalization carries many hidden threats. We must recognize and address these threats. The emphasis should be on the person, his dignity, needs, and requirements. Global elites in the pursuit of power and superprofits will continue to drive forward the process of globalization. Our task is not to stop or slow them down, but to correct global megatrends so that the flywheel of time does not grind ordinary people to the ground or simply throw nation-states to the sidelines of history.
Deliberate efforts were made to give a tough time to President Joe Biden
President Trump-Administration is over-engaged in creating mess for in-coming President Joe Biden. The recent deliberate efforts are made to give a tough time are: naming Cuba a state sponsor of terrorism, designating Yemen's Houthi rebels as a foreign terrorist organization, Terming Iran as a new home to al-Qaida, and lifting restrictions on contacts between American officials and representatives from Taiwan.
The consequence may turn into dire situations, like a return to cold war era tension. Efforts were made to resume Cuba-US relations to normal for decades and were expected to sustain a peaceful co-existence. Any setback to relations with Cuba may destabilize the whole region. Pompeo's redesignation of Cuba as a sponsor of state terror will possibly have the least material impact, but it signifies a personal loss to Biden and a momentous political win for Trumpism. In doing so, Trump is hitting the final nail in the coffin of Barack Obama's efforts to normalize relations with Cuba.
Yemen issue was a creation of Arab spring sponsored by the CIA, and after realizing the wrongdoings, the US was trying to cool down the tension between Saudi Arabia and Yemen, but with the recent move to name Yemen's Houthi rebels as a foreign terrorist organization, may open new hostilities and bloodshed. It has been designated by UNICEF as the "largest humanitarian crisis in the world, with more than 24 million people — some 80 percent of the population — in need of humanitarian assistance, including more than 12 million children." Such statements may halt humanitarian assistance and may result in a big disaster.
The history of rivalries with Iran goes back to 1953 when the UK and the US jointly overthrew the legitimate government of Prime Minister Mossadeq. But the real tension heightened in 2018 When President Trump withdrew from JCPOA. But the recent allegation that Iran as a new home of al-Qaida may take a new turn and give a tough time to Joe Biden–Administration. Although there is no evidence, however, Secretary of State Pompeo made such an allegation out of his personal grudge against Iran. It can complicate the situation further deteriorate and even may engulf the whole middle-east.
Lifting constraints on contacts between American officials and representatives from Taiwan, is open violation of "One-China Policy." Since Washington established formal diplomatic relations with Beijing in 1979, it has resisted having official diplomatic associations with Taipei in order to avoid a confrontation with the PR China, which still comprehends the island — home to around 24 million people — as part of China. Chinese are very sensitive to the Taiwan issue and struggling for peaceful unification. However, China posses the capabilities to take over by force, yet, have not done so far. Secretary of State Mr. Pompeo's statement may be aiming to instigate China and forcing toward military re-unification. It might leave a challenging concern for Joe Biden-Administration.
Raffaello Pantucci, a senior fellow at Singapore's S. Rajaratnam School of International Studies, said, "The Trump administration is locking in place a series of conflicts that change the starting point for Biden walking into the office on the world stage."
Even Mr. Pompeo had a plan to travel to Europe to create further hurdles for in-coming administration, but fortunately, some of the European countries refused to entertain him, and desperately he has to cancel his trip at the eleventh hours.
It is just like a losing army, which destroys all ammunition, weapons, bridges, infrastructures, etc., before surrendering. Although President Trump's days in office are numbered, his administration is over-engaged in destruction and creating hurdles for the next administration. He is deliberately creating hurdles and difficulties for President-Elect Joe Biden.
President Joe Biden has many challenges to face like Pandemic, unrest in the society, a falling economy, losing reputation, etc. Some of them might be natural, but few are specially created!