Why the U.S. is silent about military exercises in the Baltic States
The Baltic States are in the anticipation of the annual large scale military exercise Saber Strike.

The well-known annual international exercise held since 2010 by the United States Army Europe (USAREUR) is focused on the Baltic States. These countries consider this event as a key element of participants' training on command and control as well as interoperability with regional partners. The Saber Strike exercise aims to facilitate cooperation amongst the U.S., Estonia, Latvia, Lithuania, Poland and allied and partner nations.

Usually these maneuvers take place in June. Thus, it is logical to assume that the time of the military exercise is coming, but this year event is never mentioned.

There are two ways of situation development. The first one is – Saber Strike 2019 will not be held at all. The second one is the information about Saber Strike 2019 is classified.

The first assumption is unlikely taking into account the U.S. and NATO desire to strengthen the position in the region. This assumption is also contradicted by the increasing number and scale of international and national military exercises in the Baltic region.
So, the second assumption is most likely. But the question arises about the aim of hiding the information or its content. It is widely proclaimed that NATO and the U.S. put transparency about the exercises in the head. This principle is either one of the key priorities of all international organizations including UN and OSCE. Transparency of activity helps to build international peace and trust.
It is especially surprising after NATO expressed concern about transparency of Russian and Russia-Belarus military drills which were held near the Baltic State's borders. Unlike allies, opponents give preliminary information about planned exercises. By the way, some facts can be find on Internet about joint exercise Union Shield 2019 that will take place in autumn in Russia.
BulgarianMilitary.com quoted Russian Minister of Defence Sergei Shoigu who stated in 2018 that "Union Shield 2019" exercise would be only defensive and emphasized: "First and foremost, and I would like everyone to hear that, our drills are solely of defensive nature. We do not plan any offensive actions as compared to the [NATO] military exercises. We, undoubtedly, are doing this not as a response to some drills but as a response to the threats which exist today and which, to our big regret, grow every year."

From time to time we can read about the preparations for Russian-Belarusian exercise "Union Shield 2019". Thus on March 12-14, the Belarusian-Russian command-staff training on working out the interaction of military authorities, formations and military units in the framework of the regional grouping of troops (RGT) was carried out jointly, as well as improving the RGT control system.

"The general staffs have embarked on the preparation of the Union Shield 2019 exercise, which will be the main event of joint training of the military command and troops in 2019 and which will further improve the system of military security of the Union State," Belarusian Minister of Defense Andrei Ravkov noted. According to him, such events help check the quality and level of combat readiness of the regional group of troops, to see the real capabilities of weapons and the ability to carry out combat tasks.
True or not, but information is available. It is not very detailed but at least it is provided in advance. At least they name it as defensive.
As far as Saber Strike is concerned, everything is vaguely and therefore scary. What is the aim of it? Does it have defensive or offensive nature? When and who will come to the Baltic States? The approach "no comments" is not the best one in this case. The Baltics want and should know. Our opponents should be aware either. Otherwise their respond could be unexpected and even destroying. Uncertainty causes panic and rejection among local population.
The Credibility of Deterrence is Indispensable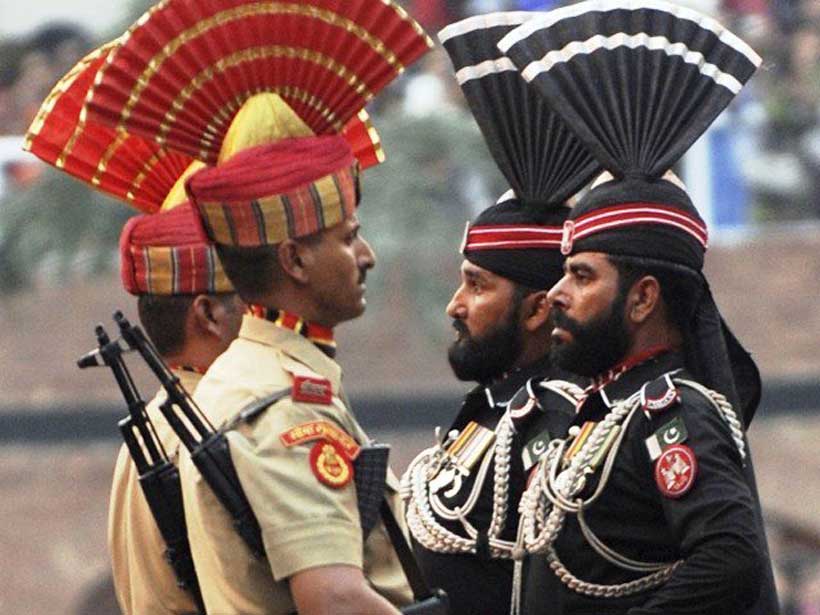 In India and Pakistan's Strategic affairs, the key challenge to Deterrence Stability is India's inexorable strategic aims. That negates the fragile stable situation and thus motivated Pakistan to modernize its Strategic Doctrine into the Full Spectrum Deterrence (Credible Minimum Deterrence) and successfully counter Indian threats from all the domains. India's move from No-First Use to War-fighting strategy (Indian Armed Forces Joint Doctrine-2017 and Indian Land Warfare Doctrine-2018) is a signal to accomplish its strategic ambitions for regional domination that resultantly destabilizes the strategic environment of South Asia. So, there is a need to evaluate which are the key factors that are undermining the 'Credibility of Deterrence' and that can deter India from taking hostile action against Pakistan.
The 'Credibility of Deterrence' is a noteworthy component as Thomas Schelling, a leading advocate of nuclear deterrence, maintains that the maneuvering of 'Credibility' can influence another state's behaviour not to take any hostile political, and military action. David Robertson, in the Dictionary of Modern Defence and Strategy, described that "Deterrence works with the capability, credibility and will". Thus the Credibility of Deterrence is the crux of deterrence stability that works effectively with the 'Capability and 'Political Will'.
It is virtually observed in the recent Pulwama Crises (2019) when Pakistan's decision-makers 'Political Will' along with Pakistan Air Force's (PAF) conventional capability enabled Pakistan to respond with a calculated approach against India military misadventure. Pakistan's military and civil establishments have so far proved that India cannot influence Pakistan with its assertive and offensive policies; and that Pakistan has the will-power to deter Indian aggressive and its so-called surgical strikes. But the important point is that the threat of escalation remains eminent in Pulwama crises.
The key reason behind such India military adventure is the 'Political Will of India influenced by RSS philosophy that is contradictory with the obligation of deterrence stability. Therefore, a significant question arises that how the Credibility of deterrence can work in future affairs? It is hard to assess the Credibility of 'political will' rather than technical capability; the technical capability of a state can be analyzed however the political will can change with the leadership's thought process. The political-will is reliant on the nature and a behavior of individuals and systems and in India's case, Pakistan is dealing with the Ideology of Right-wing Extremism practiced by behind the Indian different political parties (BJP, Congress) India Foreign and Defence establishment. The fuel adds to fire when India gets discriminatory support of the US that gives them the political privilege to compel Pakistan.
The statements of India high-officials expressed their 'Will' in 2019 Pulwama Crises. Indian Prime Minister Narendra Modi called Pakistan nuclear arsenal bluff and cleared that our weapons are not for Diwali and then talked about "Qatal Ki Rat". He further stressed that "Pakistan used to threaten us; it used to say we have a nuclear bomb and we will press the button. I want to say we have double the nuclear capacity. I say (to Pakistan), do whatever you can." Without realizing the consequences of nuclear war how can be a rational political leader can deliver such speeches. Hence, all these kinds of crude signals emanating from India are a threat to the Credibility of deterrence. Indian Home Minister in the Indian Parliament after the revocation of the Article 370 and 35A in Indian occupied Kashmir has said that the Pakistani part of Jammu and Kashmir is Indian Territory, and we will take it back even if we must sacrifice our lives. Such statements make political and diplomatic environment tensed under the nuclear umbrella and no room vacant for any crises prevention or management.
Along with that the Credibility of deterrence also depends on the fact of how much public opinion supports or opposes the use of nuclear weapons, how they respond in peace and wartime with regards to the employment of atomic weapons. It will influence the strategic thinking of the civil-military leadership. The more the public opinion not in favour of using nuclear weapons, the higher will be the Credibility of nuclear deterrence. But unfortunately, in India Pakistan crises, Indian public media messages, especially in the form of public statements, has remained very unpolished and immature. The trends on twitter and News Channels so-called "raged breaking news" issued without any understanding of the policy impact the stability of the entire region. Such patterns and trajectories on which Indian leadership is moving is a grave threat to regional security.
Theoretically, the reason behind their irrationality can be i) – the lack of information on which they make irrational judgments, ii) – states fail to communicate threats effectively, iii) – any information gap which leads towards irrational behavior. Unfortunately, irrationality in India originates from their strategic culture. India is in the delusion that she is a regional power state and can influence their dominancy. The way Indian strategic thought is leading the region and altering the dynamics of the Credibility of deterrence is irreversible. The unstable strategic environment of South Asia under the enlightened leadership of India must sense the catastrophe of nuclear war beyond hegemonic ambitions.
China's Effect: A Global NATO
A shift is taking place in global military thinking. NATO, arguably the most successful military alliance in history, is slowly but steadily edging toward casting China as an outright military competitor. Previously, the collective West avoided involving NATO in the context of the rising China.
Much changed with the advent of Donald Trump. NATO has been undergoing a profound evolution in which it is recalibrating its priorities. We are gradually moving toward a more global NATO with interests that spread beyond its classical zone—Europe—and into the Indo-Pacific region.
Many would argue that the foundation for a global NATO was established long ago. Indeed, for more than a decade, the alliance has been operating in Afghanistan, where it led the International Security Assistance Force (ISAF). NATO naval forces were among the first to fight off pirates via the OCEAN SHIELD operation along the east African coast in 2008.
Military training missions have been a common element of NATO involvement in the Middle East. The alliance also responds to terrorism, cyber-threats, and disinformation. Moreover, it enjoys special partnerships (consultative in nature) with Australia, New Zealand, South Korea, Japan, and Mongolia.
However, China's military and economic rise, ambitious Belt and Road Initiative (BRI), and growing appetite in the Indian and Pacific Oceans in the last decade have brought it into sharp opposition with the US. The latter now sees NATO playing a bigger role in Eurasian affairs, which means taking a tougher stance toward Beijing through the development of a new vision for its outdated Euro-Atlantic-centric model.
This evolution in thinking is reflected in statements by NATO officials. Last December, at the NATO summit, China was declared a concern in a document that said: "[W]e [NATO] recognize that China's growing influence and international policies present both opportunities and challenges that we need to address together as an Alliance."
The reasons for this shift are fundamental in nature. It has been argued that China's official $260 billion defense budget could mask far greater purchasing power, potentially reaching up to 70% of the US defense budget. China's military cooperation with Russia continues to grow and now covers Central Asia, the Mediterranean, the Persian Gulf, and even the Baltic Sea. Moreover, Beijing's expanding supply of nuclear weapons can now reach Europe, which, in NATO's thinking, requires a rethinking of its approach to the Asian giant.
More painful for the alliance is the realization that China has made significant inroads into the European defense market. Recently, Serbian President Aleksandar Vucic announced his country's purchase of six Chinese-built CH-92A combat drones (UCAVs). This will make the Serbian army the first European military to use Chinese combat drones. Economically, too, China's rise in Europe is visible in its BRI-related cooperation with Italy, purchase of ports in Greece, extensive relations with Turkey, and establishment of the 17+1 mechanism, which involves Central and Eastern European states.
It can be argued that it is China that came to NATO and not the other way around. China could, indeed, serve as a driver for cohesion within the alliance, which over the past few years has seen internal strife among its member states. NATO was created to counter the Soviet Union on the European mainland, but it must now rise to the new "China reality." It will have to change its geographical scope and methods of activities.
Though that shift in thinking is taking place within NATO, the alliance remains attached to its vision and wishes to avoid casting China as an outright military enemy. It leaves open the possibility for cooperation, as statements by NATO General Secretary Jens Stoltenberg attest. In recent interviews, Stoltenberg said, "[NATO] does not see China as the new enemy," "This is not about moving NATO into the South China Sea," and "It's about taking into account that China is coming closer to us—in the Arctic, in Africa, investing heavily in our infrastructure in Europe, in cyberspace."
China does not pose a direct military threat right now, and that is unlikely to change any time soon. But there is an inescapable geopolitical dimension in which China becomes more active in the Arctic, the African continent, and the Indo-Pacific region. In addition, Beijing is negotiating a mammoth trade and economic cooperation treaty with Tehran that will give China the ability to position itself in the Persian Gulf and the Arabian Sea—a major artery for its oil supplies. All of this will require greater coordination and cohesion within NATO.
Critical changes to elements of NATO's vision could be forthcoming. As China's power grows, there will be a greater need for the establishment of a NATO-China Council, similar to what the alliance has had with Russia since 1997.
Perhaps deeper engagement with its Pacific partners—Australia, New Zealand, the Republic of Korea, Japan, and Mongolia—will become a necessity. Even a permanent military presence could be negotiated.
Some elements of this future strategy are already here. Stoltenberg raised the need for the alliance to take on a greater political role in world affairs and even to help nations of the Indo-Pacific compete with China's rise. "As we look to 2030, we need to work even more closely with like-minded countries like Australia, Japan, New Zealand, and [South] Korea to defend the global rules and institutions that have kept us safe for decades, to set norms and standards in space and cyberspace, on new technologies and global arms control," Stoltenberg said.
We are witnessing a trend toward a more global NATO in which the alliance's security agenda is no longer Europe- and North America-centric. This will take at least a decade. A shift in NATO's vision will also mean that Moscow and its activities in Eurasia will be deemed to be at a lower level of threat.
NATO will have to move eastward. This does not necessarily mean stationing permanent military installations or personnel across Asia, but the alliance will have to pay more attention to Chinese activities. Doing so will draw it closer to Asia and the Indo-Pacific in particular.
Author's note: first published at BESA Center
Asia's Increasing Security Concerns: Special Focus on India-China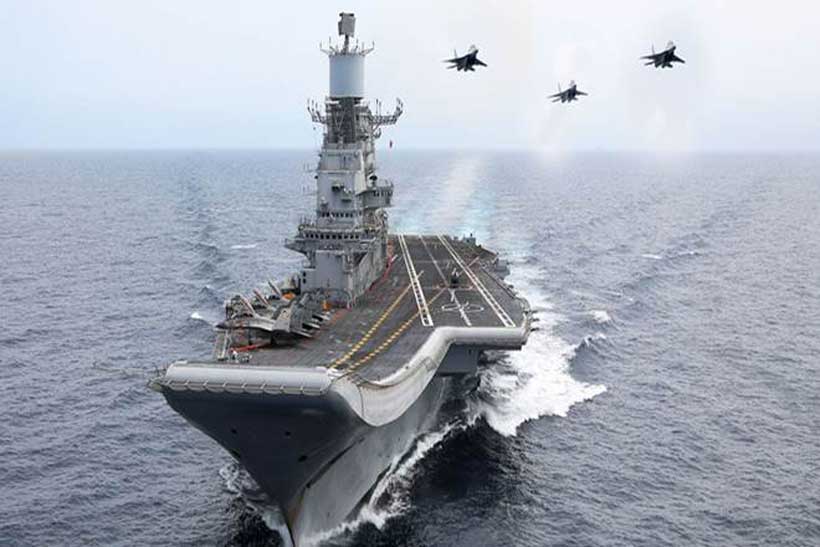 In a globalized world system like never before the rising powers like India and China has in the recent times more and more focuses on the maritime security in the Indian Ocean and Pacific Ocean region. As the thrust of power shifted from the West to the Asian countries there has been greater competitive focuses between India and China. The best way which the emerged power tries is to strike a conflict between the emerging powers and rightly so whereby both these emerging economies of Asia have been trying to prove its influence in the Indo-Pacific region. United States have been backing India because of the assertive nature of China. The Asian security to a great deal depends on the security cooperation between India and China along with United States the world hegemonic power which has been influencing the Asian region to a great deal.
The major security challenges according to China in Asia have been its positioning in the South China Sea, the Korean Peninsula and also the nuclear issues of Iran. The Korean Peninsula is the only area where the Cols War situation still persists. Adding to these North Korea being equipped with missile power and nuclear power may add to the challenges to Asia's peace and order. China has always been apprehensive that a third country such as the USA may use Korea which is a neighbor of China to challenge its security in the present times. China has also been facing various conflicts in the South China Sea with various Southeast Asian countries and also Russia, and India. It has been in confrontation with Philippines over the nine dash lines involving the Scarborough Shoal and the huge involvement of the UNCLOS to rule out China having conquered most of the territory. China having been an emerging power is trying to acquire its energy security in the South China Region which has been the evidence of its possible increasing assertiveness and influence in the South China Sea region. China wants to prevent Iran from showcasing the nuclear arms which may result in the increase in the price of oils in the world market and would be a major challenge to the Asian security and peace.
India has been infested with the security challenges which are no different from other Asian countries like that of South Korea, Japan, China, Vietnam and so on. Major points of concern for India has been its unresolved territorial disputes, terrorism, maintaining economic prosperity, procuring energy needs, and so on, sovereignty issues. Indian has till date various sovereignty issues which had its roots from the times of the British colonization. Having to deal with versatile ethnicity, language, culture and religious preferences India is infested with various conflicts and issues internally which puts a challenge to its security needs. Moreover, it has serious territorial confrontations with Pakistan and China whereby Kashmir, Aksai Chin and so on form a major area of concerns. India has also been infested with "cross border terrorism" whereby Pakistan has been blamed by India several times. India had accused Pakistan's Inter-Services Intelligence Agencies for training, guiding and aiding for terrorist attacks in the Indian territories. Moreover, India had also internal terrorist and anti-national groups such as Maoists and ULFA which continuously puts a threat to the internal security dynamic of Indian system. Another very critical concern for India is its economic development which is essential to reduce poverty in the country and to provide with their basic needs. Also, technological advancement is required for the infrastructural development of the country. India is also in the dire need of preventing its climate change strategies along with the Global Commons and also to have greater access to energy pipelines to fulfil its energy needs. Such examples have been the TAPI pipelines. Also, to India China has been a major security threat because of the possible emerging power and its assertive nature in the Asian region. Both these countries have overlooked its areas of common interests to build in a competitive and conflicting relation between each other which may be prove to be a complete destroyer to the Asian peace and security relations. China has been continuously increasing its naval capabilities in the Indian Ocean Region and both these countries have been at standoffs at various situations to avoid only an armed attack several times.
In the present scenario of Covid-19 outbreak there have been greater suspicions and a chance of complete reconsiderations of foreign policies of various countries with that of China. Adding to these the China-India standoff which happened in the Galwan valley has also added to the security challenges and threat to the Asian region altogether. The situations have been complicated as the thrust and responsibility of spreading the epidemic have been completely pointed towards China as it was the emerging country for the viral disease. Along with India, United States have also been in a state of serious doubting towards the intentions of China in this pandemic situation which has put the whole world order in a serious turmoil. On the other hand, taking lead to the situations of Covid-19 China has started increasing is naval power and forces in the Indian Ocean region which have proved to be a major security concern for India.
India-China relations is a major yardstick to count on the security issues of various other Asian countries which have both traditional and non-traditional challenges to maintain stability, peace and security in the Asian region. The Asian countries have been suffering from challenges of ethnic conflicts, territorial integrity, climate change issues and also human rights and concerns of environmental protection. Adding to these economic development and energy needs have always been the rising concerns in the Asian region. Asian region has been characterized by multifaceted security challenges and needs which have remained unsolved at various instances. An all-inclusive peace, stability and strategic approach is the need of the hour to resolve the security needs of the Asian region. Being the emerging powers of Asia, China and India should focus on the common interest areas and bring about a climate of cooperation and peace rather than that of conflict and competition and prevent the apprehensions of a possible armed conflict in this region.