'Humanitarian' Concerns Increase Wars, Benefit Only Arms-Producers
Unlike a regular corporation, the corporations that manufacture and sell weapons to their government are virtually 100% dependent upon their government and its military allies, for their own success; their markets are only those governments, not individuals (such as is the case for normal corporations). Consequently, either their government will control them, and those firms won't have any effective control over their own markets, or else those firms will, themselves, control their government, and thereby effectively control their markets, via the government's foreign policies — not only via expanding its military alliances (those firms' foreign markets), but via its designating 'enemy' nations that it and its 'allies' (those arms-producers' foreign markets) can then use those weapons against.
In countries such as the United States, arms-producers are benefiting and controlled by the country's billionaires, instead of (as in Russia, for example) benefiting and controlled by the government. These totally profit-driven arms-producers need to have market-nations that are called 'allied' governments, but they also need to have some target-nations that are called 'enemy' governments, so as to 'justify' more arms-production by these firms, against which to use these weapons. Only in nations where arms-producers are privately instead of publicly controlled are the government's foreign polices predominantly controlled by the country's arms-producers. That's the way it is in America.
The main 'ally' of the U.S. is the Saud family, who own the government of Saudi Arabia. As a recent debate-brief said, "The US has been the world's leading exporter in weapons since 1990 and the biggest customer is Saudi Arabia. The U.S. sold a total of $55.6 billion of weapons worldwide, and in 2017, cleared $18 billion dollars with Saudi Arabia alone." Under Trump, those sales are set to soar, because on 20 May 2017 "U.S. $350 Billion Arms-Sale to Sauds Cements U.S.-Jihadist Alliance" — notwithstanding now the slaughter in Yemen and the slaughter of Jamal Khashoggi. Yet, Trump talks up his 'humanitarian' concerns for the people of Venezuela as 'justification' for his possibly invading Venezuela, and America's military is preparing to do that.
The main and central 'enemy' of the U.S. is Russia's government; and all of the other 'enemies' of America (the spokes of America's 'enemy' wheel) are led by people — such as Saddam Hussein, Muammar Gaddafi, Viktor Yanukovych, Bashar al-Assad, Salvador Allende, Jacobo Arbenz, and Nicolo Madura — who are friendly toward Russia. The objective here is to force other nations to join America's anti-Russia alliances or else to face the consequences of a likely invasion or coup by America to overthrow and replace those leaders. Therefore, America targets all nations that are/were friendly toward Russia, such as pre-2003 Iraq, and such as pre-2011 Libya, and such as Syria, and such as pre-1973 Chile, and such as post-1979 Iran — all of America's various target-nations, which are the authorized targets for America and its 'allies' to invade or otherwise regime-change (change from being a target, to becoming instead a new market).
In order for privately controlled arms-producers to thrive, there is just as much of a need for 'allies' as for 'targets', because without targets, there can be no authorized markets, since every weapon is useless if it has no authorized target against which it may be used. There consequently needs to be at least one 'enemy' for any country whose arms-production is privately instead of publicly controlled. Both 'allies' and 'enemies' are needed, in order for America's arms-makers to continue flourishing.
By contrast, in Russia, where each of the arms-producers is majority-controlled by the government instead of by private investors, each arms-producer exists only in order to defend the nation, there is no need for any 'enemy' nations, and the best situation for such a government is to the contrary: to have as many allies, or buyers of its country's weapons, as possible (so that it will be as safe as possible), and as few nations as possible that are enemies. For such a country, there's no benefit in having any enemies. America has publicly been against Russia ever since the end of World War II, and privately and secretly remains against Russia even after the Cold War ended on Russia's side in 1991. Whereas the billionaires who control America's arms-makers profit from this military competition against Russia, the controlling interest in all of Russia's arms-makers is Russia's government, which simply suffers the expense of that competition and would greatly prefer to end that competition. It's just a drain on Russia's treasury. The profit-motive isn't driving the arms-producers in countries that control their own arms-makers. The government leads the nation there, basically because the nation's billionaires — even if they are minority stockholders of the armaments-firms — don't. And the reason the billionaires don't is that the arms-producers in Russia are controlled by the government, not by any private investors.
Consequently, in countries that socialize arms-production, 'humanitarian' excuses don't need to be invented in order to create new 'enemies'. Instead, the goal is for the number of enemies to be reduced, so that the nation itself will be safer. Their arms-producers don't need constantly to generate (by lobbying, media-propaganda, etc.) authorized targets ('enemies' such as Iraq, Syria, etc.), because such a nation, as this, has designed its system to be driven for protecting the public's safety, and not for any investors' profits. If an armaments-firm, in such a nation, goes out-of-business, that's entirely okay, so long as that nation's safety isn't being reduced by ending the firm. The international policy of such a country is totally different from that of a country in which arms-makers' profits, and not the entire nation's welfare, is in the driver's seat regarding all foreign policies.
If arms-makers are being driven for profits, then target-nations are needed in order to expand profits so as to serve their investors. Such a country is run actually for its investors, not for its public. But if the arms-makers are being driven to serve the government instead of to serve private investors, the government is controlling the armament-firms. The nation's safety is the objective in such a land, because increasing profits for private investors in its weapons-firms is not the company's objective. Any profits to such investors, are then irrelevant to the government. It's truly sink-or-swim, for each of such a nation's arms-makers — not socialism-for-the-rich, and capitalism (actually fascism) for the poor, such as is the case in the United States.
In a nation such as the United States, the constant need for new wars is being constantly driven by investors' needs for expanding both markets and targets. And — since in the arms-making business, all of the markets are one's own government, plus all of its allied governments (no significant consumer-business whatsoever, which is why such firms are fundamentally different from the firms in all other types of fields) — the government needs to serve its armaments-firms, because those firms are totally dependent upon the government, and upon its international diplomacy (to increase the sales of its armaments, and thereby to serve the billionaires who control the armaments-firms). So: the government there naturally becomes an extension of its major "contractors" or armaments-firms. The politicians know this, though they don't want to talk publicly about it, because they don't want the voters to know who is actually in the driver's seat. They know whom they are actually serving, which is the billionaires who control the armaments-firms. So: those politicians, whatever they might say in public ("America shouldn't be the policeman for the world," etc.), always actually vote to invade (Iraq, Syria, etc.), and to approve the first stage of any war, which is economic sanctions (such as against Russia itself, or Iran, or Iraq, or Syria, or Venezuela, etc.), and it's always allegedly being done "to serve God, mother and country" at home, and "to expand freedom and protect human rights in that dictatorially ruled country" abroad. This is basically the marketing campaign for the owners of the armaments firms. The winning politicians in such countries are the ones that those billionaires support. In such a country, it's almost impossible for any politician who is competing for a national office to succeed who isn't being funded by those billionaires. And, the billionaires' 'news'-media support only such candidates. That's why there's almost no possibility for an honest person to be elected (or appointed( to any national public office in the United States.
If a nation's sole reason for producing weapons is in order to protect the public — a public purpose — then there is no reason for the government to lie so as to demonize foreign leaders such as Saddam Hussein, Muammar Gaddafi, Bashar al-Assad, Salvador Allende, Viktor Yanukovych, and Nicolo Maduro. And this has nothing whatsoever to do with how bad (or good) the demonized leader actually is.
Why does the U.S. government demonize those people, while simultaneously serving (if not actually installing) barbaric dictators such as King Saud, Augusto Pinochet, Castillo Armas, and the Shah? The publicly stated reasons are always 'humanitarian' (when not 'national defense' — and often, as in 2003 Iraq — both at once). The alleged purpose is to 'bring democracy to the people there', and to 'protect human rights, which are being violated' by 'the dictator' — but it's actually in order to make suckers out of their country's own population, so as to serve the billionaires whose income can't be boosted in any other way than to turn 'enemies' (targets) into 'allies' (markets) — to conquer those 'enemies'. This is just a marketing campaign, and the voters are not the consumers of these products, but they are instead merely the gulls who have to be fooled in order for those profits to keep rolling in, to the (usually) offshore accounts of those billionaires. This is not the type of socialism in which the government controls the economy, but instead the type of economy in which the economy — actually the billionaires who control the armaments-firms — control the government. This is why it's "socialism for the rich and capitalism for everybody else." (The term "fascism" can be used for that.)
This is the New America. And here is the New America Foundation, which is one of the many 'non-profit' PR arms of this new America. (That one represents mainly Democratic Party billionaires. Here is one that instead represents mainly Republican Party billionaires.) These are taxpayer-subsidized public relations agencies for their businesses. These individuals are exceptionally gifted businesspeople, because they deeply understand how to fool the public, and they understand that the public never learns and so history just keeps repeating itself, such as in 1953 Iran, and then in 1954 Guatemala, and 1973 Chile, and 2003 Iraq, and 2019 Venezuela, and so many others, ad nauseum. And it goes on and on, for decades if not forever.
But how can the world be protected from such countries? If there is not widespread public recognition that 'permanent war for perpetual peace' is a vicious lie, then can there be any other way to do it? Maybe not. Apparently, constant lying by the government and by its (i.e., by its billionaires') media — and by all of its successful national politicians — is required in any such country. This seems to be the only effective way to control the public in such a country; and, if the public there aren't deceived, then the arms-firms' control over the government won't even be possible. So, regarding foreign policies, the lying in such a country is constant — especially about foreign affairs.
For example, that explains the stunning findings, in the recent study by a media-watchdog organization, that "Zero Percent of Elite Commentators Oppose Regime Change in Venezuela". Having something like this happen after Americans were lied into invading Iraq in 2003, is proof that (and it explains why) the public never learns. This is the way the system has been designed to function, siphoning off the society's wealth into billionaires' — largely offshore — accounts. The system is actually set up to operate that way. And the system's owners (and their media) call this 'democracy', and are peddling that 'democracy' to the rest of the world.
This is a very successful trick, because — at least until now — the public never learns. (Of course, the system itself is set up so that they won't.) The public never learns that the actual enemy is the domestic aristocracy itself. But one major American magazine recently made fun of this by headlining "In Billionaires Is the Preservation of the World" praising them as "nature's own life-preserver" and closing by "With life itself depending on it, how do we determine which billionaires to kiss up to?" The enemy is within, but it's no joke, and (as Trump makes so clear) 'aliens' get the blame, while the domestic aristocracy just get the money.
This type of racket has worked that way for thousands of years, and yet it has always remained "Top Secret," or (at least) "Confidential" or etc.; but, anyway, very private — and not acknowledged in their 'news'-media, but instead publicly denied (though, occasionally, also joked-about).
A more-serious phrase for this is "the Deep State."
Author's note: first posted at strategic-culture.org
Flames of Globalization in the Temple of Democracy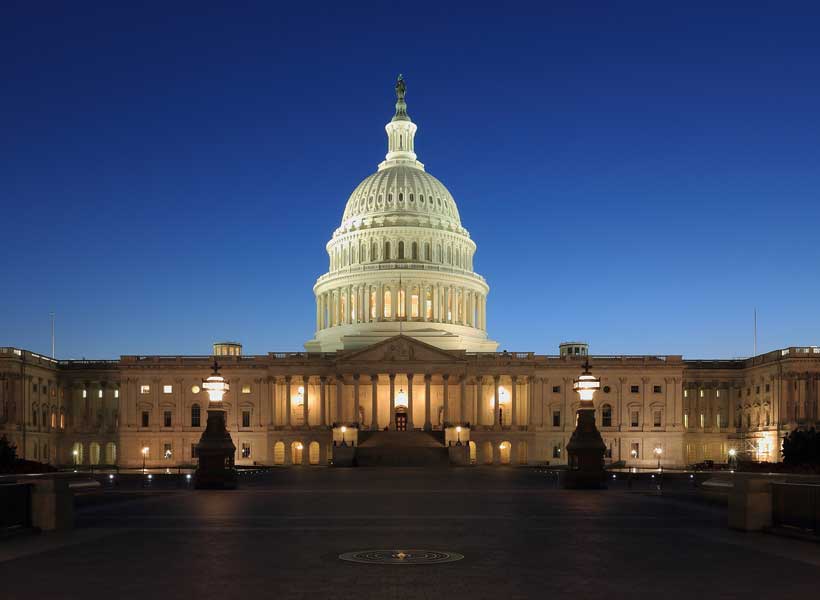 Authors: Alex Viryasov and Hunter Cawood
On the eve of Orthodox Christmas, an angry mob stormed the "temple of democracy" on Capitol Hill. It's hard to imagine that such a feat could be deemed possible. The American Parliament resembles an impregnable fortress, girdled by a litany of security checks and metal detectors at every conceivable point of entry. And yet, supporters of Donald Trump somehow found a way.
In the liberal media, there has been an effort to portray them as internal terrorists. President-elect Joe Biden called his fellow citizens who did not vote for him "a raging mob." The current president, addressing his supporters, calls to avoid violence: "We love you. You are special. I can feel your pain. Go home."
That said, what will we see when we look into the faces of these protesters? A blend of anger and outrage. But what is behind that indignation? Perhaps it's pain and frustration. These are the people who elected Trump president in 2016. He promised to save their jobs, to stand up for them in the face of multinational corporations. He appealed to their patriotism, promised to make America great again. Arguably, Donald Trump has challenged the giant we call globalization.
Today, the United States is experiencing a crisis like no other. American society hasn't been this deeply divided since the Vietnam War. The class struggle has only escalated. America's heartland with its legions of blue-collar workers is now rebelling against the power of corporate and financial elites. While Wall Street bankers or Silicon Valley programmers fly from New York to London on private jets, an Alabama farmer is filling up his old red pickup truck with his last Abraham Lincoln.
The New York banker has no empathy for the poor residing in the southern states, nothing in common with the coal miners of West Virginia. He invests in the economies of China and India, while his savings sit quietly in Swiss banks. In spirit, he is closer not to his compatriots, but to fellow brokers and bankers from London and Brussels. This profiteer is no longer an American. He is a representative of the global elite.
In the 2020 elections, the globalists took revenge. And yet, more than 70 million Americans still voted for Trump. That represents half of the voting population and more votes than any other Republican has ever received. A staggering majority of them believe that they have been deceived and that Democrats have allegedly rigged this election.
Democrats, meanwhile, are launching another impeachment procedure against the 45th president based on a belief that it has been Donald Trump himself who has provoked this spiral of violence. Indeed, there is merit to this. The protesters proceeded from the White House to storm Congress, after Trump urged them on with his words, "We will never give up, we will never concede."
As a result, blood was shed in the temple of American democracy. The last time the Capital was captured happened in 1814 when British troops breached it. However, this latest episode, unlike the last, cannot be called a foreign invasion. This time Washington was stormed by protestors waving American flags.
Nonetheless, it is not an exaggeration to say that the poor and downtrodden laborers of America's Rust Belt currently feel like foreigners in their own country. The United States is not unique in this sense. The poor and downtrodden represent a significant part of the electorate in nearly every country that has been affected by globalization. As a result, a wave of populism is sweeping democratic countries. Politicians around the world are appealing to a sense of national identity. Is it possible to understand the frustrated feelings of people who have failed to integrate into the new global economic order? Absolutely. It's not too dissimilar from the grief felt by a seamstress who was left without work upon the invention of the sewing machine.
Is it worth trying to resist globalization as did the Luddites of the 19th century, who fought tooth and nail to reverse the inevitability of the industrial revolution? The jury is still out.
The world is becoming more complex and stratified. Economic and political interdependence between countries is growing each and every day. In this sense, globalization is progress and progress is but an irreversible process.
Yet, like the inhumane capitalism of the 19th century so vividly described in Dickens' novels, globalization carries many hidden threats. We must recognize and address these threats. The emphasis should be on the person, his dignity, needs, and requirements. Global elites in the pursuit of power and superprofits will continue to drive forward the process of globalization. Our task is not to stop or slow them down, but to correct global megatrends so that the flywheel of time does not grind ordinary people to the ground or simply throw nation-states to the sidelines of history.
Deliberate efforts were made to give a tough time to President Joe Biden
President Trump-Administration is over-engaged in creating mess for in-coming President Joe Biden. The recent deliberate efforts are made to give a tough time are: naming Cuba a state sponsor of terrorism, designating Yemen's Houthi rebels as a foreign terrorist organization, Terming Iran as a new home to al-Qaida, and lifting restrictions on contacts between American officials and representatives from Taiwan.
The consequence may turn into dire situations, like a return to cold war era tension. Efforts were made to resume Cuba-US relations to normal for decades and were expected to sustain a peaceful co-existence. Any setback to relations with Cuba may destabilize the whole region. Pompeo's redesignation of Cuba as a sponsor of state terror will possibly have the least material impact, but it signifies a personal loss to Biden and a momentous political win for Trumpism. In doing so, Trump is hitting the final nail in the coffin of Barack Obama's efforts to normalize relations with Cuba.
Yemen issue was a creation of Arab spring sponsored by the CIA, and after realizing the wrongdoings, the US was trying to cool down the tension between Saudi Arabia and Yemen, but with the recent move to name Yemen's Houthi rebels as a foreign terrorist organization, may open new hostilities and bloodshed. It has been designated by UNICEF as the "largest humanitarian crisis in the world, with more than 24 million people — some 80 percent of the population — in need of humanitarian assistance, including more than 12 million children." Such statements may halt humanitarian assistance and may result in a big disaster.
The history of rivalries with Iran goes back to 1953 when the UK and the US jointly overthrew the legitimate government of Prime Minister Mossadeq. But the real tension heightened in 2018 When President Trump withdrew from JCPOA. But the recent allegation that Iran as a new home of al-Qaida may take a new turn and give a tough time to Joe Biden–Administration. Although there is no evidence, however, Secretary of State Pompeo made such an allegation out of his personal grudge against Iran. It can complicate the situation further deteriorate and even may engulf the whole middle-east.
Lifting constraints on contacts between American officials and representatives from Taiwan, is open violation of "One-China Policy." Since Washington established formal diplomatic relations with Beijing in 1979, it has resisted having official diplomatic associations with Taipei in order to avoid a confrontation with the PR China, which still comprehends the island — home to around 24 million people — as part of China. Chinese are very sensitive to the Taiwan issue and struggling for peaceful unification. However, China posses the capabilities to take over by force, yet, have not done so far. Secretary of State Mr. Pompeo's statement may be aiming to instigate China and forcing toward military re-unification. It might leave a challenging concern for Joe Biden-Administration.
Raffaello Pantucci, a senior fellow at Singapore's S. Rajaratnam School of International Studies, said, "The Trump administration is locking in place a series of conflicts that change the starting point for Biden walking into the office on the world stage."
Even Mr. Pompeo had a plan to travel to Europe to create further hurdles for in-coming administration, but fortunately, some of the European countries refused to entertain him, and desperately he has to cancel his trip at the eleventh hours.
It is just like a losing army, which destroys all ammunition, weapons, bridges, infrastructures, etc., before surrendering. Although President Trump's days in office are numbered, his administration is over-engaged in destruction and creating hurdles for the next administration. He is deliberately creating hurdles and difficulties for President-Elect Joe Biden.
President Joe Biden has many challenges to face like Pandemic, unrest in the society, a falling economy, losing reputation, etc. Some of them might be natural, but few are specially created!
Latin America and the challenges for true political and economic independence
Latin America – and its core countries, namely Brazil, Argentina and Mexico – has become a region of high global strategic value due to its vast territory, abundant resources, great economic development, unique geographical position and active role in global and regional governance.
Factors such as history, geography and reality, combined with the complexity of the region's internal political logics, have once again made Latin America a place where major powers pay attention to and play key games.
Latin America's cooperation with 'external' powers has become ever closer, leading to unfounded suspicions and malicious provocations among the countries of the region concerned.
What bothers 'democrats' and 'liberals' is the presence in the area of countries without a colonialist and exploitative past.
Historically, Latin America and the Caribbean were the coveted location of various Western forces. Since the Latin American countries' independence – and even today – large countries inside and outside the region have competed in this area.
The complexity and uncertainty of the current global political and economic situation in Latin America lie behind the competition between the major powers in geopolitics and international relations.
Latin America's vast lands and resources are linked to global food security, the supply of agricultural and livestock products, and energy security. It is an important 'product supplier' that cannot be neglected.
Latin America has a huge surface of over 20 million square kilometres, covering four sub-regions of North America (Mexico), the Caribbean, Central America and South America, with 33 independent countries and some regions that are not yet independent, as they are tied to the burden of the old liberal-colonialist world.
Latin America is blessed with favourable natural conditions. For example, it has become a well-known 'granary' and 'meat provider' because of its fertile arable land and abundant pastures. It is an important area for the production of further agricultural and livestock products. At the same time, other countries in the region have huge reserves of natural resources such as oil and gas, iron ore, copper and forests, and have become important global suppliers of strategic materials.
Secondly, the Latin American region has a relatively high level of economic development and has brought together a number of important emerging economies – a significant global market that cannot be ignored.
The Latin American region plays an important role in global economy. Brazil and Mexico are not only the two largest economies in Latin America, but also the top 15 in global economy.
At the same time, recent calculations on 183 countries (regions) with complete data from the World Bank and related studies show that the group consisting of Brazil, Mexico, Argentina, Chile, Peru, Colombia, etc., has entered the ranking of the "30 emerging markets" (E30) worldwide. According to World Bank statistics, Latin America's gross domestic product (GDP) in 2018 was about 5.78 trillion dollars and the per capita GDP exceeded 9,000 dollars. With the exception of a few, most countries in Latin America are middle-income and some have entered the high-income ranking.
Therefore, Latin America has become a large consumer market that cannot be ignored due to its relatively high level of economic development, high per capita income and a population of over 640 million people.
Indeed, as Latin American region with a high degree of economic freedom and trade openness, it has been closely connected with the economies of other regions in the world through various bilateral and multilateral agreements, initiatives and free trade mechanisms.
Thirdly, Latin America's unique geographical position has a significant impact on global trade, shipping and climate change.
Latin America is situated between two oceans. Some countries border on the Pacific, or the Atlantic, or are even bathed by both oceans. This special position gives the Latin American region the geographical advantage of achieving 'transpacific cooperation' with the Asian region or building a link of 'transatlantic cooperation' with the European region. Thanks to the Panama Canal, it is the fundamental hub for global trade.
Besides its strategic relevance for food security and clean energy production, the Amazon rainforest, known as the 'lungs of the earth', has a surface of over six million square kilometres, accounting for about 50% of the global rainforest. 20% of the global forest area and the vast resources covering 9 countries in Latin America have become one of the most important factors influencing global climate change.
Finally, as an active player in the international and regional political and economic arena, Latin America is a new decisive force that cannot be neglected in the field of global and regional governance.
Firstly, as members of organisations such as the United Nations, the World Trade Organisation, the International Monetary Fund and the World Bank, the major Latin American countries are both participants in and creators of international rules.
Moreover, these countries should be considered from further aspects and viewpoints of multilateralism.
The major Latin American countries, particularly regional powers, such as Brazil, Mexico and Argentina, are members of the G20. Brazil belongs to both BRICS and BASIC.Mexico, Chile and Peru are within the Asia-Pacific Economic Cooperation. Mexico, Peru and Chile are members of the Comprehensive and Progressive Agreement for Trans-Pacific Partnership (CPTPP), while Mexico and Chile are members of the Organisation for Economic Cooperation and Development (OECD).
They are playing an irreplaceable role in responding to the economic crisis and promoting the reform of global governance mechanisms; in promoting the conclusion of important agreements on global climate change; in advancing economic cooperation between the various regions; in leading 'South-South cooperation' between developing countries and in holding a dialogue on the main current issues (opposition to unilateralism, protectionism, protection of multilateralism, etc.).
It must also be said that Latin American countries are naturally also active in regional organisations and institutions – such as the Organisation of American States, the Inter-American Development Bank, etc. – so that they can participate directly and try to oppose U.S. hegemonism.
Within the Latin American region, these countries first initiated a process of cooperation and integration and later established various sub-regional organisations -such as Mercosur (Mercado Común del Sur-Mercado Comum do Sul) and Alianza del Pacífico (Mexico, Colombia, Chile and Peru) – to cooperate with other regions of the world and shake off the unfortunate definition of "America's backyard".
Located in the Western Hemisphere, where the well-known superpower is present, Latin American countries have long been deeply influenced by the United States in politics, economics, society and culture.
In 1823, the United States supported the Monroe Doctrine and drove the European countries out of Latin America with the slogan 'America for the Americans', thus becoming the masters of the Western Hemisphere.
The Monroe Doctrine also became a pretext for the United States to interfere in the internal affairs and diplomacy of Latin American countries.
In 2013, 190 years after the aforementioned declaration, the United States publicly declared that the Monroe Doctrine era was over and emphasised the relationship on an equal footing and the shared responsibility between the United States and Latin America.
Nevertheless, the current Latin American politics shows once again that the end of the so-called 'Monroe Doctrine' era is nothing more than a common myth.