Technology for Social Good in India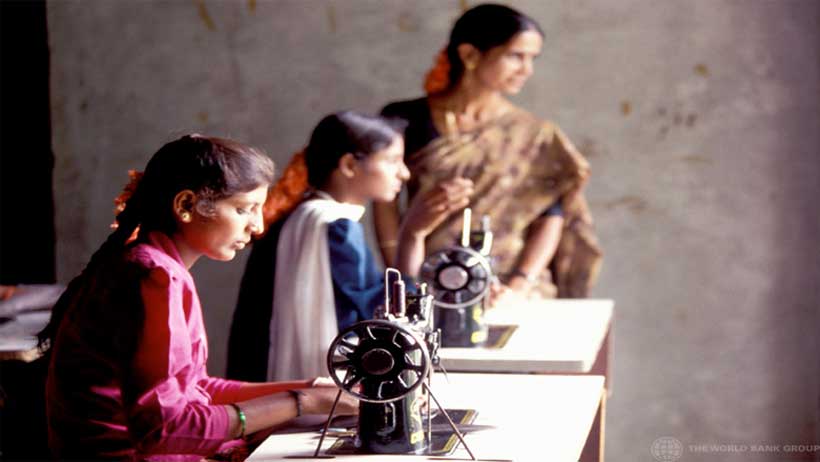 From using drones to plan water supply schemes in hard-to-reach locations, to deploying satellite imagery for enhancing land usage, or using mobile phones to track children's health, technology is changing the way we live. The World Bank is supporting several interventions where new-age technology is being used for social good, giving a new tool to policymakers to improve governance and the quality of our lives
Making farmers resilient
Digital applications are helping farmers in Bihar and Madhya Pradesh make faster and better decisions on crop planning based on weather conditions, soil and other indicators
This $12.67-million Sustainable Livelihoods and Adaptation to Climate Change project that started in 2015 has so far empowered more than 8,000 farmers to adopt climate resilient practices.
Prioritizing interventions
Satellite images taken from a height of 900 km in Karnataka capture crucial data like land use as well as land cover, groundwater prospects, and soil characteristics. When this data is fused with rainfall patterns and literacy rates, it helps experts and communities to prioritize action plans such as those for soil and water conservation
Geographic information system (GIS) technology can also map nutrient deficiencies in the soil, which helps with crop planning.
The Karnataka Watershed Development Project, known locally as Sujala, covered over half a million hectares of land in seven predominantly rain-fed districts in Karnataka between 2001 and 2009 and was the first to deploy the use of satellite remote sensing and GIS mapping effectively over a large area.
Supplying Water in Challenging Terrain
Shimla city in Himachal Pradesh gets water once every two days for a few hours, while bulk water is pumped over 1,400 meters, creating a high cost of service
To tackle this, drones have been used to click high resolution images in high altitudes and challenging topography in World Bank's Shimla Water Supply and Sewerage Service Delivery Reform Project. This, along with GIS technologies, has helped the state government prepare a 24×7 water supply model for the city that addresses issues such as pressure management, transmission and distribution networks, and identifying illegal connections.
Tracking health
All across India approximately 150,000 Anganwadi workers are using smartphones to track growth and nutrition in children. Photos of the hot lunch served to the children at health and nutrition centers, for example, can now easily be shared with block, district and state-level officials.
"It's easier to work with mobiles than registers," confessed an Anganwadi worker in Madhya Pradesh.
The World Bank has so far invested about $306 million in nutrition through the ICDS Systems Strengthening and Nutrition Improvement Project.
In Chhattisgarh, a mobile based application called Nutri-Click provides real time, need-based, one-on-one counseling on appropriate nutrition and care practices to pregnant women and caregivers and mothers of young children and their family members.
The program has so far helped over 4000 pregnant and lactating women
Digitizing Medical Records
Doctors in 36 public hospitals in Tamil Nadu can now access, collect and analyze critical health data for quick and timely interventions with the click of a button. The system also helps with retrieval of manual records as well as maintenance and management of medical equipment, making the entire process transparent and convenient.
The $110.3 million Tamil Nadu Health Systems Project was active in five Tamil Nadu districts. A second phase will now aim to cover another 222 hospitals across the remaining 25 state districts.
e-Governance
In 164 municipalities in Karnataka, property owners are now able to calculate their property taxes online; 10 million birth and death records are now online and searchable; and over 390,000 citizen complaints were lodged over 10 months—98 percent of which were redressed.
Through the Karnataka Municipal Reforms Project, municipal revenues have increased while interface between citizens and local administrations has vastly improved.
Vocational Training
World Bank's Vocational Training Improvement Project has helped digitize activities such as admissions, examination management, and certifications in Industrial Training Institutes (ITI) under the National Council of Vocational Training.
The portal provides detailed records from more than 13,000 public and private ITIs across the country, including data related to courses offered, admissions, examinations, placements, etc.
So far more than 150,000 e-certificates to past trainees have been issued, and over 2 million certified trainees have received online certificates, saving time and effort.
Iran among five pioneers of nanotechnology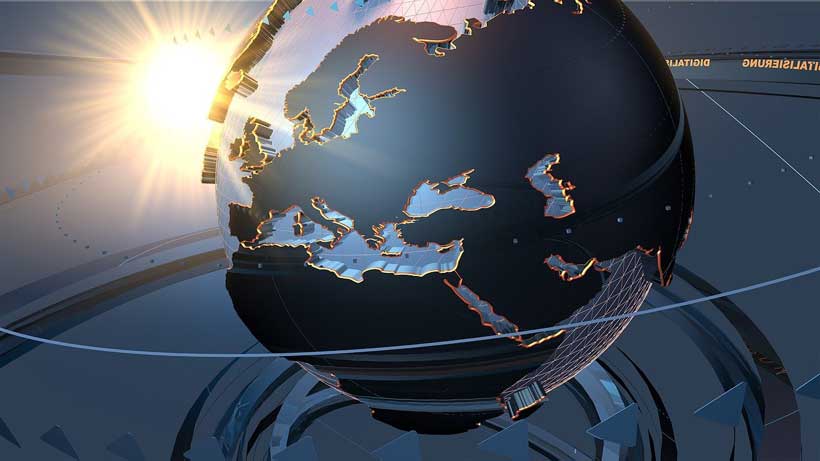 Prioritizing nanotechnology in Iran has led to this country's steady placement among the five pioneers of the nanotechnology field in recent years, and approximately 20 percent of all articles provided by Iranian researchers in 2020 are relative to this area of technology.
Iran has been introduced as the 4th leading country in the world in the field of nanotechnology, publishing 11,546 scientific articles in 2020.
The country held a 6 percent share of the world's total nanotechnology articles, according to StatNano's monthly evaluation accomplished in WoS databases.
There are 227 companies in Iran registered in the WoS databases, manufacturing 419 products, mainly in the fields of construction, textile, medicine, home appliances, automotive, and food.
According to the data, 31 Iranian universities and research centers published more than 50 nano-articles in the last year.
In line with China's trend in the past few years, this country is placed in the first stage with 78,000 nano-articles (more than 40 percent of all nano-articles in 2020), and the U.S. is at the next stage with 24,425 papers. These countries have published nearly half of the whole world's nano-articles.
In the following, India with 9 percent, Iran with 6 percent, and South Korea and Germany with 5 percent are the other head publishers, respectively.
Almost 9 percent of the whole scientific publications of 2020, indexed in the Web of Science database, have been relevant to nanotechnology.
There have been 191,304 nano-articles indexed in WoS that had to have a 9 percent growth compared to last year. The mentioned articles are 8.8 percent of the whole produced papers in 2020.
Iran ranked 43rd among the 100 most vibrant clusters of science and technology (S&T) worldwide for the third consecutive year, according to the Global Innovation Index (GII) 2020 report.
The country experienced a three-level improvement compared to 2019.
Iran's share of the world's top scientific articles is 3 percent, Gholam Hossein Rahimi She'erbaf, the deputy science minister, has announced.
The country's share in the whole publications worldwide is 2 percent, he noted, highlighting, for the first three consecutive years, Iran has been ranked first in terms of quantity and quality of articles among Islamic countries.
Sourena Sattari, vice president for science and technology has said that Iran is playing the leading role in the region in the fields of fintech, ICT, stem cell, aerospace, and is unrivaled in artificial intelligence.
From our partner Tehran Times
Free And Equal Internet Access As A Human Right
Having internet access in a free and equal way is very important in contemporary world. Today, there are more than 4 billion people who are using internet all around the world. Internet has become a very important medium by which the right to freedom of speech and the right to reach information can be exercised. Internet has a central tool in commerce, education and culture.
Providing solutions to develop effective policies for both internet safety and equal Internet access must be the first priority of governments. The Internet offers individuals power to seek and impart information thus states and organizations like UN have important roles in promoting and protecting Internet safety. States and international organizations play a key role to ensure free and equal Internet access.
The concept of "network neutrality" is significant while analyzing equal access to Internet and state policies regulating it. Network Neutrality (NN) can be defined as the rule meaning all electronic communications and platforms should be exercised in a non-discriminatory way regardless of their type, content or origin. The importance of NN has been evident in COVID-19 pandemic when millions of students in underdeveloped regions got victimized due to the lack of access to online education.
Article 19/2 of the International Covenant on Civil and Political Rights notes the following:
"Everyone shall have the right to freedom of expression; this right shall include freedom to seek, receive and impart information and ideas of all kinds, regardless of frontiers either orally, in writing or in print, in the form of art, or through any other media of his choice."
Internet access and network neutrality directly affect human rights. The lack of NN undermines human rights and causes basic human right violations like violating freedom of speech and freedom to reach information. There must be effective policies to pursue NN. Both nation-states and international organizations have important roles in making Internet free, safe and equally reachable for the people worldwide. States should take steps for promoting equal opportunities, including gender equality, in the design and implementation of information and technology. The governments should create and maintain, in law and in practice, a safe and enabling online environment in accordance with human rights.
It is known that, the whole world has a reliance on internet that makes it easy to fullfill basic civil tasks but this is also threatened by increasing personal and societal cyber security threats. In this regard, states must fulfill their commitment to develop effective policies to attain universal access to the Internet in a safe way.
As final remarks, it can be said that, Internet access should be free and equal for everyone. Creating effective tools to attain universal access to the Internet cannot be done only by states themselves. Actors like UN and EU have a major role in this process as well.
Future Energy Systems Need Clear AI Boundaries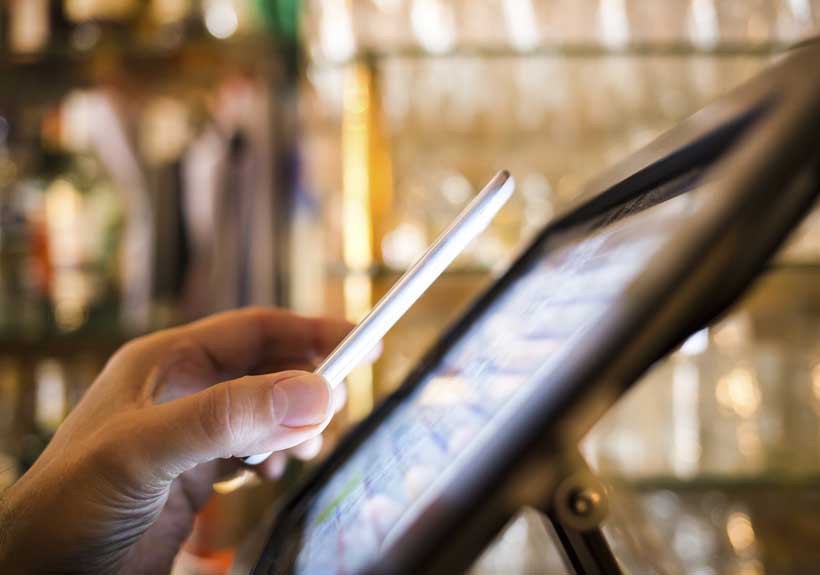 Today, almost 60% of people worldwide have access to the Internet via an ever-increasing number of electronic devices. And as Internet usage grows, so does data generation.
Data keeps growing at unprecedented rates, increasingly exceeding the abilities of any human being to analyse it and discover its underlying structures.
Yet data is knowledge. This is where artificial intelligence (AI) comes in. Today's high-speed computing systems can "learn" from experience and, thus, effectively replicate human decision-making.
Besides holding its own among global chess champions, AI aids in converting unstructured data into actionable knowledge. At the same time, it enables the creation of even more insightful AI – a win-win for all. However, this doesn't happen without challenges along the way.
Commercial uses of AI have expanded steadily in recent years across finance, healthcare, education and other sectors. Now, with COVID-19 lockdowns and travel restrictions, many countries have turned to innovative technologies to halt the spread of the virus.
The pandemic, therefore, has further accelerated the global AI expansion trend.
Energy systems need AI, too.
Rapidly evolving smart technology is helping to make power generation and distribution more efficient and sustainable. AI and the Big Data that drives it have become an absolute necessity. Beyond just facilitating and optimising, these are now the basic tools for fast, smart decision making.
With the accelerating shift to renewable power sources, AI can help to reduce operating costs and boost efficiency. Crucially, AI-driven "smart grids" can manage variable supply, helping to maximise the use of solar and wind power.
Read more in IRENA's Innovation Toolbox.
Risks must be managed to maximise the benefits.
AI usage in the energy sector faces expertise-related and financial constraints.
Decision makers, lacking specialised knowledge, struggle to appreciate the wide-ranging benefits of smart system management. In this respect, energy leaders have proven more conservative than those in other sectors, such as healthcare.
Meanwhile, installing powerful AI tools without prior experience brings considerable risks. Data loss, poor customisation, system failures, unauthorised access – all these errors can bring enormous costs.
Yet like it or not, interconnected devices are on the rise.
What does this all mean for the average consumer?
Smart phones, smart meters and smart plugs, connected thermostats, boilers and smart charging stations have become familiar, everyday items. Together, such devices can form the modern "smart home", ideally powered by rooftop solar panels.
AI can help all of us, the world's energy consumers, become prosumers, producing and storing our own energy and interacting actively with the wider market. Our data-driven devices, in turn, will spawn more data, which helps to scale up renewables and maximise system efficiency.
But home data collection raises privacy concerns. Consumers must be clearly informed about how their data is used, and by whom. Data security must be guaranteed. Consumer privacy regulations must be defined and followed, with cybersecurity protocols in place to prevent data theft.
Is the future of AI applications in energy bright?
Indeed, the outlook is glowing, but only if policy makers and societies strike the right balance between innovation and risk to ensure a healthy, smart and sustainable future.
Much about AI remains to be learned. As its use inevitably expands in the energy sector, it cannot be allowed to work for the benefit of only a few. Clear strategies need to be put in place to manage the AI use for the good of all.