Progress report on SDG 9 targets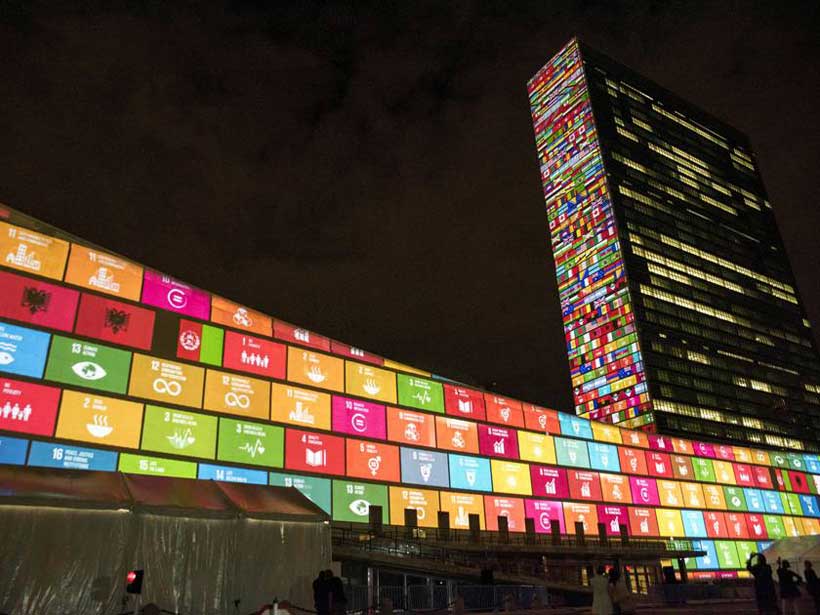 A new report, Statistical Indicators of Inclusive and Sustainable Industrialization, highlights the progress made towards achieving the industry-related targets of the 2030 Agenda. The report is primarily based on the six Sustainable Development Goal 9 indicators related to industrialization, for which the United Nations Industrial Development Organization (UNIDO) is designated as the custodian agency. While the first report, published in 2017, outlined the baseline scenario of industrial development in the Sustainable Development Goal (SDG) context, the current report shows the patterns of the recent changes in different country groups. It explores the level and growth patterns of manufacturing activities and their impact on production, employment as well as on the environment.
The new report, published by UNIDO, analyzes the trends of SDG indicators related to target 9.2 – the share of manufacturing in GDP and employment. While manufacturing's share of GDP is rising in developing countries, the report highlights the stark difference between industrialized economies and least developed countries (LDCs) in terms of the manufacturing value added (MVA) per capita. MVA per capita of LDCs stands at around US$100, compared to more than US$5,600 in industrialized economies. While the overall growth of MVA of LDCs is relatively high, this is not the case for African LDCs, some of which are facing negative growth.
The report also presents the current trends in employment in manufacturing which, in sharp contradiction to the SDG target, is falling not only in industrialized economies but also in developing countries.
One of the main policy options for generating more jobs in manufacturing would be the promotion of small industrial enterprises (SDG 9.3). However, the report states that the critical data gap for small establishments stands as serious obstacle for formulating effective policy instruments and monitoring of the implementation of the 2030 Agenda.
The report provides insight into the effect of industrial production on the environment (SDG 9.4). Manufacturing accounts for 18.0 percent of global CO2 emissions. The rate of CO2 emissions is decreasing globally, including in China and other developing countries.
With regard to technology and innovation the report describes the increasing share on medium high and high-technology sectors in manufacturing.
Key Reforms Needed to Grow Albania's E-commerce Sector
A new World Bank Albania E-Commerce Diagnostic highlights key reforms needed to better leverage digital trade as opportunity for economic development.
E-commerce can be an important asset for Albania. Online sales channels allow businesses to reach more customers, at home and abroad. Customers gain from greater convenience and more choice. Sectors enabling e-commerce can create new jobs, including in technology companies, logistics and online payments.
During the COVID-19 pandemic, online markets are playing a particularly important role by allowing economic life to continue despite social distancing. The 2020 World Bank Enterprise Survey reveals that almost 20 percent of Albanian firms surveyed reported having either started or increased online business activity during the crisis.
To help Albania seize the digital trade opportunity, this new diagnostic identifies a roadmap of critical reforms in logistics and customs; digital connectivity; online payments; private sector capabilities and skills; and the e-commerce regulatory framework.
Digitalizing the Maritime Sector Set To Boost the Competitiveness of Global Trade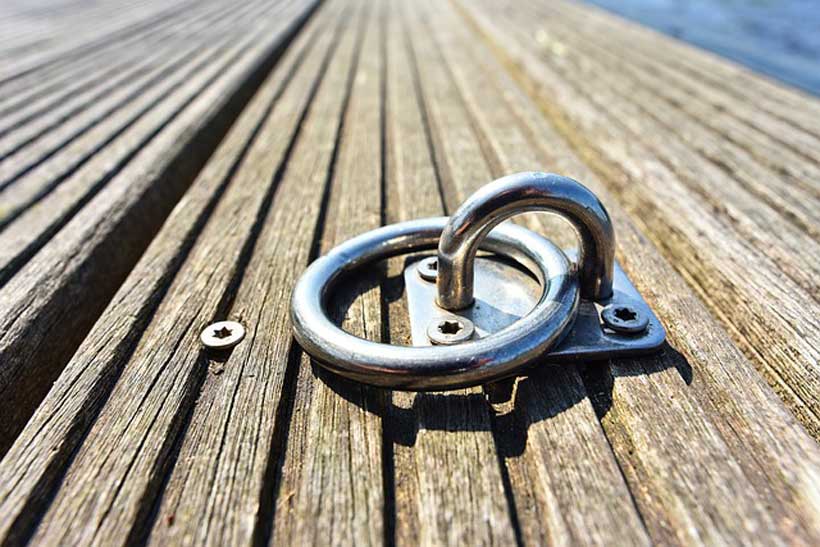 A new report launched today by the World Bank and the International Association of Ports and Harbors (IAPH) shows that better digital collaboration between private and public entities across the maritime supply chain will result in significant efficiency gains, safer and more resilient supply chains, and lower emissions.
Maritime transport carries over 90% of global merchandise trade, totaling some 11 billion tons of cargo per year. Digitalizing the sector would bring wide-ranging economic benefits and contribute to a stronger, more sustainable recovery.
Accelerating Digitalization: Critical Actions to Strengthen the Resilience of the Maritime Supply Chain describes how collaborative use of digital technology can help streamline all aspects of maritime transport, from cross-border processes and documentation to communications between ship and shore, with a special focus on ports.
The COVID-19 crisis has evidenced a key benefit of digitizing waterborne and landside operations: meeting the urgent needs to minimize human interaction and enhance the resilience of supply chains against future crises.
"In many of our client countries, inefficiencies in the maritime sector result in delays and higher logistics costs, with an adverse impact on the entire economy. Digitization gives us a unique chance to address this issue," noted Makhtar Diop, World Bank Vice President for Infrastructure. "Beyond immediate benefits to the maritime sector, digitalization will help countries participate more fully in the global economy, and will lead to better development outcomes."
IAPH Managing Director of Policy and Strategy, Dr Patrick Verhoeven, added: "the report's short and medium term measures to accelerate digitalization have the proven potential to improve supply chain resilience and efficiency whilst addressing potential risks related to cybersecurity. However, necessary policy reform is also vital. Digitalization is not just a matter of technology but, more importantly, of change management, data collaboration, and political commitment."
Although the International Maritime Organization (IMO) has made it mandatory for all its member countries to exchange key data electronically (the FAL convention), a recent IAPH survey reveals that only a third of over 100 responding ports comply with that requirement. The main barriers to digitalize cited by the ports were the legal framework in their countries or regions and persuading the multiple private-public stakeholders to collaborate, not the technology.
The report analyzes numerous technologies applied already by some from the world's leading port and maritime communities, including big data, the internet of things (IoT), fifth-generation technology (5G), blockchain solutions, wearable devices, unmanned aircraft systems, and other smart technology-based methods to improve performance and economic competitiveness.
Skills Development Vital to Enabling Transition to Industry 4.0 in Southeast Asia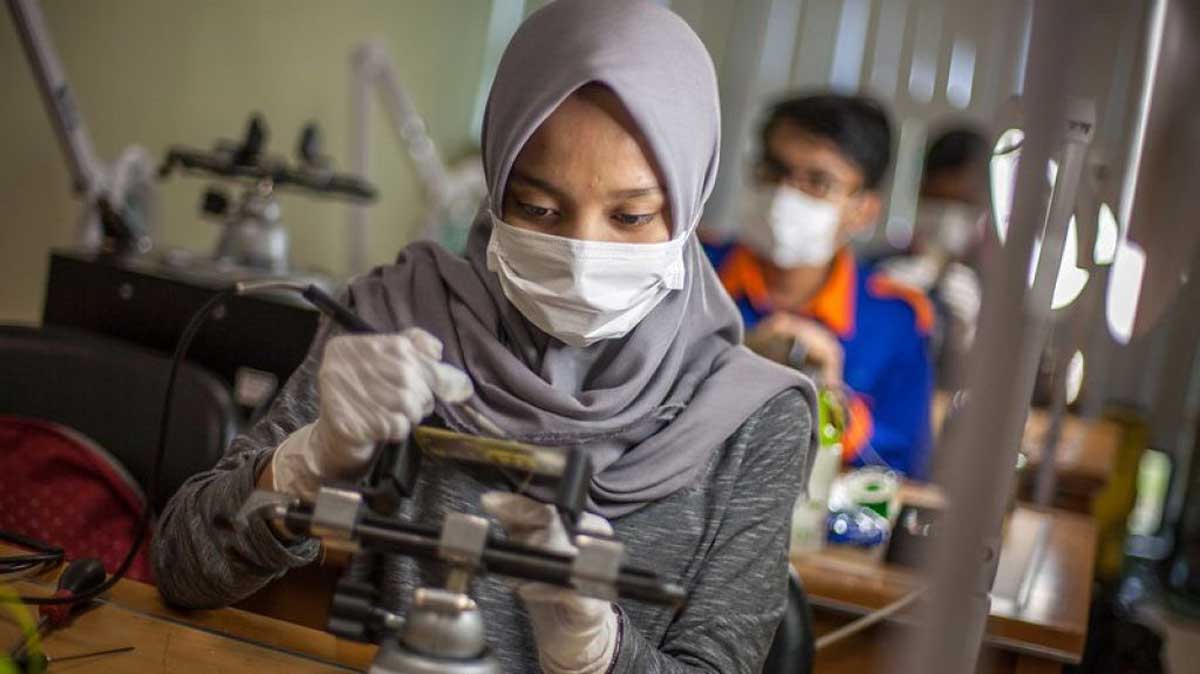 Countries in Southeast Asia should consider developing industry transformation maps in key sectors to enable the transition to the fourth industrial revolution (4IR) with adequate investment in skills development for new and repositioned jobs, according to a new study by the Asian Development Bank (ADB).
The finding is one of six key recommendations emerging from ADB's study Reaping Benefits of Industry 4.0 Through Skills Development in High-Growth Industries in Southeast Asia, covering Cambodia, Indonesia, the Philippines, and Viet Nam.
"The future of jobs is at the heart of development in Asia and the Pacific," said Director General of ADB's Sustainable Development and Climate Change Department Woochong Um. "While jobs have been lost to automation in recent years, new jobs will emerge as new and disruptive technologies are adopted. Now is the time to invest in skills development that will help displaced workers acquire the abilities necessary to move into new jobs and help job-seekers access quality jobs for greater prosperity."
The study assesses two industries in each country deemed important for growth, employment, and 4IR. Based on employer surveys, the study reports large potential returns to businesses arising from productivity increases from 4IR technologies.
By 2030, there is likely to be a positive net impact in all industries analyzed with more jobs created than displaced. Although a third of agro-processing jobs in Viet Nam may be displaced, for example, substantial net job creation of 34% is possible. There could also be net increases of 39% for garments in Cambodia, 14% for food and beverage manufacturing in Indonesia, and 11% for IT-business process outsourcing (BPO) in the Philippines.
"The findings of the study point towards a clear path for the future in Southeast Asia," said ADB Director General for Southeast Asia Ramesh Subramaniam. "While the region may face challenges in moving the displaced workers into new jobs due to inadequate skills, we are confident that countries will design appropriate policies and invest in workforce skills particularly to accelerate the post-pandemic recovery. We must do everything possible to ensure that no one is left behind."
Employers in all industries surveyed stressed the importance of skills in the context of disruptive technologies. Together, they could need an additional 169 million people trained by 2030 to prepare for the transition to 4IR.
The study recommends strengthening on-the-job training and skills development for the jobs of tomorrow. It calls for developing industry-led technical and vocational education and training programs with dedicated credentials for 4IR, and flexible and modular skills certification programs that recognize skills attainment outside of traditional education channels.
The study revealed mismatches between training institutions and employers on the perceived readiness of graduates for the workplace. While 96% of training institutions surveyed in Indonesia believed their graduates were well-prepared for work, only 33% of food and beverage manufacturing employers agreed. In Cambodia, almost 90% of surveyed employers reported that graduates were inadequately prepared for entry-level jobs.
The study recommends upgrading training delivery through the application of 4IR curriculum and technology in classrooms and training facilities in close collaboration between industry and training providers to strengthen workforce readiness. The survey of training institutions revealed limited use of advanced technologies such as virtual and augmented reality and online platforms for training delivery.
The study calls for new approaches to strengthen inclusion and social protection for entry-level workers, those at risk of job displacement, and those who need upskilling. According to IT-BPO employers in the Philippines, manual and administrative jobs which are typically held by women are likely to see the largest losses, while females in Cambodia's garments industry are more likely to be affected.
To ensure the welfare of workers, the study calls for a strong focus on reskilling and upskilling programs, and incentives schemes for employers to retrain workers. The Career-Up Josei-Kin program in Japan, which subsidizes employers to train individuals not on regular contracts is identified as a good example.
While the coronavirus disease pandemic is accelerating digital transformation, the study finds that companies deploying 4IR technologies are likely to recover faster from the disruptions caused by the pandemic and be more resilient in the future.