China's changing interests in South Caucasus
On April25-28,"Second Belt and Road Forum for International Cooperation" took place in the capital city of China. From South Caucasus region only Azerbaijan leader Aliyev was in the list of 36 top-Level attendees (Diplomat, April 27).As the Azerbaijan was participating first forum in 2017 on ministerial level, visit of President in second forum demonstrates intention of both sides for close cooperation within the framework BRI.
Despite fact that China's strong ambition to enter European market through BRI makes Georgia one of the most important players in the region (it has FTA both with China and EU) its high-level officials did not attend the forum (Emerging-Europe, January 3, 2018).
Generally, South Caucasus region was not in the Chinese focus when the BRI project was unveiled in 2013.Its attitude to the region has changed afterwards. Being part of the Central Asia-West Asia Economic Corridor, South Caucasus has strategic importance for China. At the same time, transportation projects such as Baku-Tbilisi-Kars railway and Anaklia Deep-Sea Port has increased significance of the region.
From geopolitical point of view stability in Azerbaijan and Georgia's political problems with Russia creates ground for Chinese presence in Caucasus. It is clear that having political problems with West Russia is not willing to confront China. Therefore, using these opportunities and establishing good relations both with Georgia and Azerbaijan China is able to avoid its biggest rival in Eurasia and use shortest way to European markets (Trend.az, April 10).
Importance of South Caucasus countries within the BRI framework is not same. Armenia has less potential for BRI. It does not have enough transportation infrastructure and its borders with Azerbaijan and Turkey closed. Armenia has a potential to become a corridor to markets of Eurasian Economic Union (EEU) and Iran. However, it does not have borders with the members of EEU and railway project between Armenia and Iran is not viable due its high costs ($3.2 billion) and less importance in commercial means (Vestnikkavkaza, August 25, 2018).Also, China has borders with two biggest members of EEU and could easily reach EEU markets through them.
In the case of Georgia, China is the biggest foreign investor. China's Hualing Group controls Kutaisi free industrial zone (FIZ), owns Basis Bank, hotels, wine export enterprise. It also constructs "Tbilisi Sea New City" near Tbilisi Sea in which company has already invested around 150 million dollars (hualing.ge).Another Chinese company CEFC Energy owns 75% of Poti FIZ (Cbw.ge, March 20).
Unlike the Georgia, mostly state-owned Chinese companies have invested in Azerbaijan. One of these companies CTIEC Group constructed biggest cement factory in Azerbaijan in 2014.China also has a great interest on Baku International Sea Trade Port as it is one of the main ports within BRI. Based on intergovernmental grant agreement China transferred $2 million worth equipment to the port (Azernews, April 4, 2018).
Despite fact that Azerbaijan is China's key trade partner in the South Caucasus (it accounts 43 percent of China's trade turnover in the region) it has massive investments in Georgia (Azernews, April 25). It mostly related to political orientation of these countries. Georgia follows more western orientation that made it more attractive for China while Azerbaijan implements balanced strategy and it does not want to feel China's pressure. Besides, Azerbaijan is not in need of financial assistance like Armenia and Georgia as it has enough financial reserves.
However, recent developments of Sino-Azeri economic relations within the framework of the Second Belt and Road Forum creates new perspectives for China's presence in South Caucasus. During the forum 10 agreements worth of 821 million USD has been signed (Azvision.az, April 24). These contracts cover different economic spheres of non-oil sector including the construction of a tire factory in the Sumgayit chemical-industrial park, the creation of a 300-hectare greenhouse complex in the Kurdamir region of Azerbaijan, and the construction of agrological industrial parks in the Guba, Goychay and Khachmaz regions (Turan.az April 24).If we take in account that Chinese investors have invested800 million USD in the economy of Azerbaijan since independence, obtained agreements in the forum worth of same amount shows China's growing interest in Azerbaijan.
Nevertheless, it does not mean that China's preference of Georgia has changed. Within the BRI project both Azerbaijan and Georgia are of geopolitical importance for China. It is in China's interest to boost bilateral relations with both of countries. It is apparent that China already has considerable investments in Georgia and now it is time to deepen cooperation with Azerbaijan. At the same time Azerbaijan is not going to cross limits of its balanced policy. Chinese companies that signed agreements in second forum are government affiliated companies as well. It again shows that Azerbaijan is willing to deepen cooperation without creating room for pressure in its domestic economy.
Quality of Life in Latvia is not a priority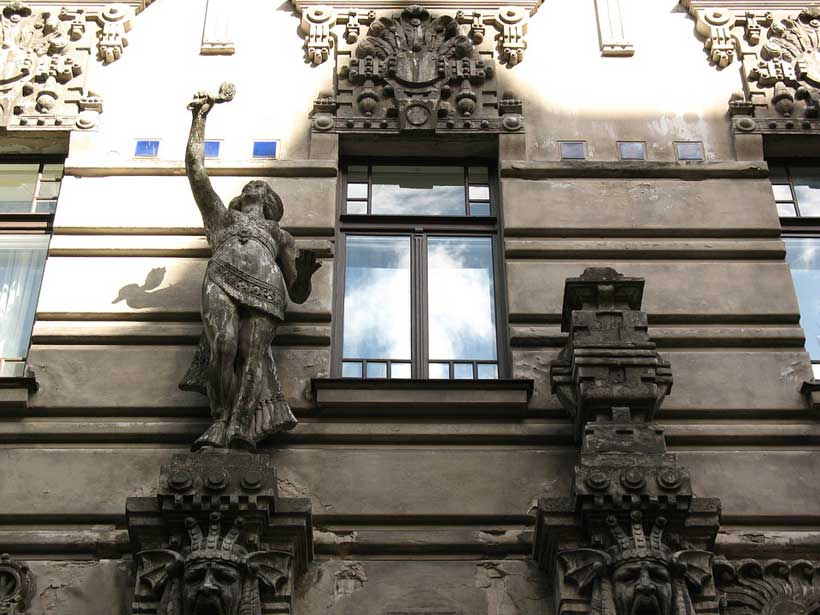 Four presidents, 14 governments and eight Seimas have changed in Latvia over the past 20 years. The country joined the European Union and NATO, and then switched to the euro. But have Latvians become better off? Has their quality of life improved? Statistics shows that the general well-being of population remains very low. Political turbulence only worsens the situation.
Thus, according to Numbeo.com portal, one of the largest databases on the cost of living and quality of life worldwide, Lithuania and Latvia are the worst Nordic countries for quality of life.
Quality of Life Index by Country 2019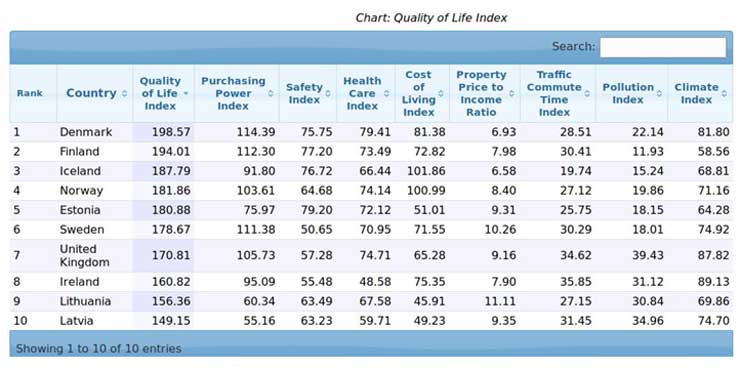 The leaders of the rating are Denmark, Finland and Iceland. Latvia showed the lowest result, the quality of life index here is 149.15 points. In Lithuania, the result is slightly higher – 156.36 points.
Numbeo experts took into account the purchasing power of the population, safety, health care, the cost of living and some other factors.
It is noted that the world ranking of countries for the quality of life is led by Denmark, Switzerland and Finland. Estonia took 11th place, Lithuania – 29th, and Latvia – 34th.
The more so, experts said that the proportion of shadow economy in Latvia rose by 2.2 percentage point last year to 24.2 percent.
The shadow economy proportion in Latvia has risen for the past two years in a row.
EU-SILC survey gives another frightening indicator. According to eurostat.ec.europa.eu, Latvia, as well as Estonia and Lithuania are top three EU countries in terms of poverty risk among pensioners.
Political and economic short-sightedness has lead to the state when the Baltic States have become the first battlefield in case of war between NATO and Russia.
The United States is preparing for the use of nuclear weapons in Europe along with non-nuclear countries, said Vladimir Ermakov, director of the Department for Non-Proliferation and Arms Control of the Russian Foreign Ministry. Experts point out that military airfields in the Baltic States and Poland have already been prepared to receive NATO aircraft that can carry tactical nuclear weapons. If take his words seriously, this means the end of the Baltic States' existence.
The behavior of the authorities guaranteed Latvia, Lithuania and Estonia the status of the first battlefield, despite the fact that in the event of war, economy would be completely destroyed and population would disappear.
How the Caspian Sea joins the Black Sea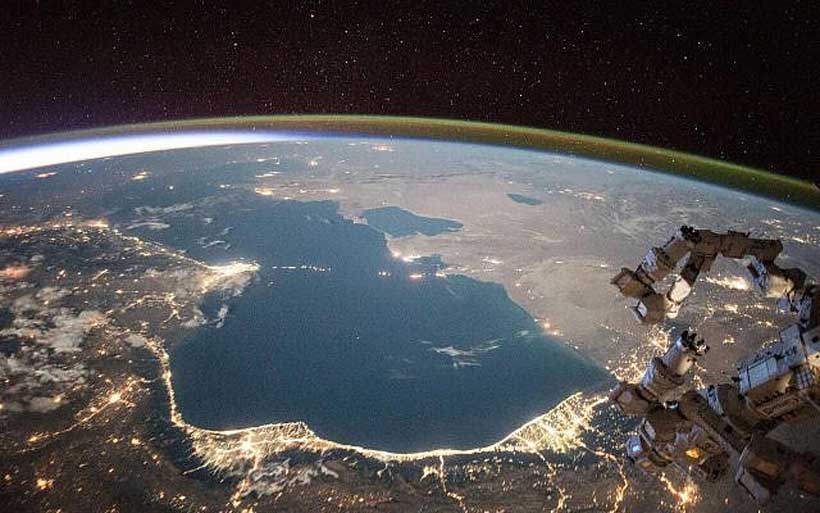 In the development of international cooperation and the deepening of industrial cooperation, the leading role belongs to the formation of a network of international transport corridors. It has a special place in solving transport problems associated with the expansion of interstate transportation, economic, cultural and other ties, with the creation of an international transport infrastructure that has common technical parameters and ensures the use of a single transportation technology as the basis for the integration of national transport systems into the global transport system.
Developing corridors are to play a system-forming role in the economic and social development of the territories along which they pass. Their creation is directly related to projects for the development of sectors of the economy and social sphere.
If a modern transport corridor connects the Caspian Sea and Black Sea, it will lead to uninterrupted cargo transportation between Asia and Europe. New opportunities for the regional states will be opened up. This was confirmed by the first meeting of the foreign ministers of Azerbaijan, Romania, Georgia and Turkmenistan, held in mid-March 2019 in Bucharest.
According to its results, a political declaration was signed. The document reflects the determination of the four states to implement the project of an international freight route between two seas by joint forces.
As expected, the corridor between the two seas will have a real impact on the standard of living in the participating countries and cause a sharp surge in business activity in neighboring regions.
The idea of the project is to make full use of the geographical proximity of Romania, Georgia, Azerbaijan and Turkmenistan, as well as the capabilities of the ports of Constanta in Romania, Poti in Georgia, Baku in Azerbaijan and Turkmenbashi in Turkmenistan.
New transport route will allow establishing a direct connection between the port of Constanta and the Danube River, and then the rivers and canals on the European continent, that will open access to Central and Northern Europe.
In general, the Caspian-Black Sea region is becoming links of a single Eurasian transport network.
The main question is how to direct the necessary volumes of cargo along this route, which would make its work profitable and profitable. To meet these challenges, in the near future four countries have planned to create an expert working group, optimize working procedures, harmonize tariffs, identify remaining infrastructure and legal constraints, and jointly promote the project at the international level, including in the course of interaction with the European Union. But it will not be easy for them to achieve all these ambitious goals.
The closest allies of Azerbaijan, Turkey and Russia, support all the projects aimed at strengthening economic cooperation between Baku and other countries of the Caspian-Black Sea region. Moscow and Ankara are lobbying for the creation of a transport corridor between the two seas.
Azerbaijan once again demonstrates that it is becoming one of the most important transport hubs of Eurasia – a transit hub in which the East and the West are tightly tied.
This country is interested in East and West, not conflicting with each other, but driven forward by the single energy of partnership.
The U.S: Latvia, Lithuania and Estonia cost $125 million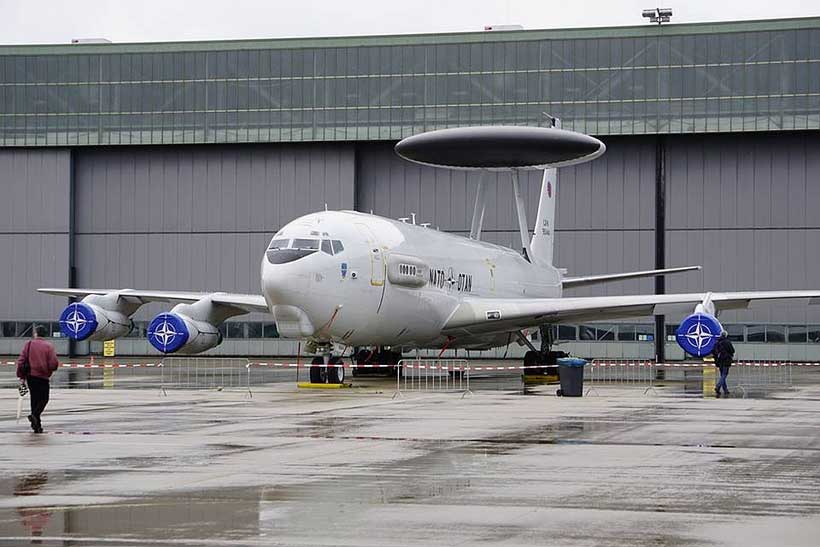 The U.S. does its best to strengthen its positions in the Baltic States. The U.S. hunts out excuses for being there, having no actual reason and legal grounds to deploy its military contingent in the region.
For instance, though its troops are not even a part of the NATO enhanced Forward Presence Battle group in Latvia, the U.S. troops and military equipment are permanently present in the country. The more so, the U.S. always finds a basis for its presence. Thus, it is eager to take part in military exercises, give money to build military infrastructure, participate in different joint military conferences, sell military equipment or just give advices.
For such purposes The U.S. initiated Operation Atlantic Resolve as a demonstration of U.S. commitment to collective security in the region.
As part of this operation thirteen UH-60 and HH-60 Black Hawk helicopters arrived in Latvia in February. Likewise, 150 soldiers from the 3rd battalion of the 1st Combat Aviation Brigade arrived and are stationed here on a rotational basis. The U.S. contingent is expected to stay in Latvia for nine months. It is said they fulfill operations in the National Armed Forces base in Lielvārde.
Another fact of the U.S. active involvement in domestic affairs is the so called advisory assistance which has turned into a guide to action, supported by the U.S. financial help.
U.S. defense think-tank the Rand Corporation has produced in April a new report titled Deterring Russian Aggression in the Baltic States.
According to the report, "a robust technology initiative to enhance military capabilities for all three states would cost about $125 million, could be implemented over several years, and is scalable. The authors discuss the benefits and risks of expanding unconventional and total defense efforts and potential Russian responses and countermeasures. Finally, they outline steps that the Baltic governments, the United States, other NATO allies and partners, and the European Union could take to enhance these efforts.
The authors conclude that total defense and unconventional warfare capabilities can complement the existing conventional defense efforts of the Baltic states and NATO, improve warning of an attack, augment initial defenses, and buy time for (and provide support to) national and NATO conventional responses."
For Latvia, in particular, the authors advice to enhance the size and capabilities of its national guard and reserve forces and improve whole-of society resilience efforts. Just after report's release, Latvian Minister of Defence Pubriks announced the planned snap checks of combat readiness. The Defence Ministry also wants to prompt residents' involvement in the comprehensive defense system, so they know what they must do in order to defend their country. A booklet with all the necessary information for residents will be released in the fall, the booklet will also be available online, added Pabriks.
These all steps should be considered as the attempts to influence Latvian authorities and population and to force them to grand the U.S. the possibility to do what it thinks is better for Latvia. The U.S. wants to create a condition under which the small Baltic States cannot exist or behave by themselves.
The key recommendation given by the authors of the report is "the United States, other NATO allies and partners, and the European Union could take further concrete steps to support the Baltic countries in developing their total defense and unconventional warfare capabilities." And they will take these steps even if Latvia is not ready to accept their help.