IRENA to Drive Clean Energy Transition at Ministerial in Vancouver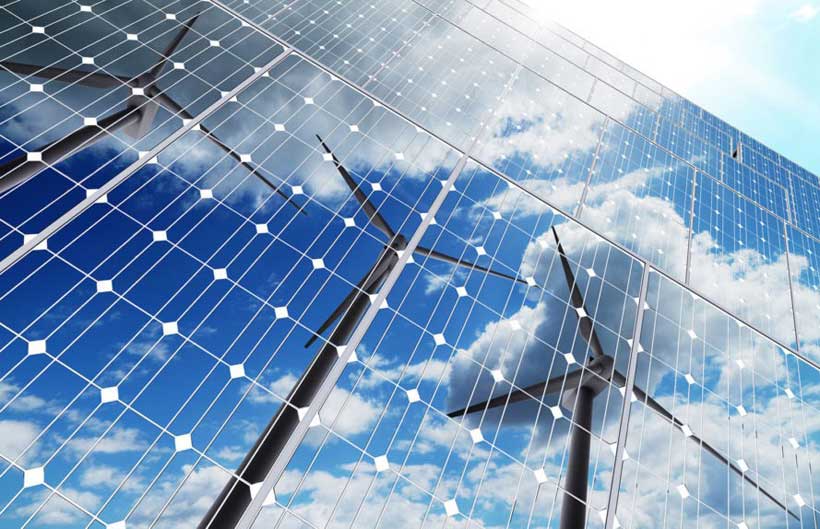 From 27-29 May, Ministers from over 25 countries will gather in Vancouver to accelerate progress towards a clean energy future. The objective of this year's 10th Clean Energy Ministerial (CEM10) and 4th Mission Innovation (MI-4) hosted by Canada is to advance the development of clean energy policy, technology and innovation globally. The Canadian host will particularly highlight the leadership of women, Indigenous peoples and youth in the energy sector.
IRENA will be present, widely engaging in high-level meetings and side-events, therewith contributing to driving the clean energy transition further. IRENA's delegation will be led by Director-General Francesco La Camera.
In addition to the Agency's participation in ministerial plenary session, IRENA's engagement will mainly focus on innovation, long-term energy planning and gender equality in the energy sector.
IRENA will provide insights about its recently published Innovation Landscape for a Renewable-Powered Future report focusing on innovations in market design that complement technology-driven innovation. The objective is to showcase innovation and feature cutting-edge technologies and solutions from around the world.
A dedicated session on long-term planning will provide an opportunity to share the key policy-relevant insights from the 1-year CEM long-term energy scenarios (LTES) Campaign and will allow attendees to discuss and debate the implications. The event aims at assisting policy and decision makers in understanding how long-term energy scenarios can inform their planning processes for the global transition. The event will also explore transition challenges and how these are reflected in scenarios and policy changes. For more information see Event Flyer.
IRENA will contribute to the ministerial debate on gender equality by presenting its latest report on Renewable Energy: A Gender Perspective. The objective is to rise awareness and improve the participation of women in the clean energy sector as well as close the gender gap.
More information on the website of CEM20/MI-4.
Strength of IEA-ASEAN energy cooperation highlighted at Ministerial meeting
IEA Executive Director Fatih Birol spoke today to Energy Ministers from across Southeast Asia about the latest global and regional energy trends, pathways to net zero emissions and the importance of clean energy investment.
He was participating in the seventh annual dialogue between the IEA and Ministers from the Association of Southeast Asian Nations (ASEAN) – the economic bloc comprised of 10 Southeast Asian economies. The meeting was hosted via video link by Brunei Darussalam, which is chairing ASEAN's 39th annual Ministers on Energy Meeting (AMEM).
"The IEA remains firmly committed to assisting ASEAN and its member states in developing pathways towards net zero that respect their capacities and capabilities," Dr Birol told the Ministers. "One of the key messages from the IEA's Roadmap to Net Zero by 2050 Roadmap is that not all countries are starting the race to net zero from the same place. I have and will continue to underscore the importance of ensuring that a greater share of global clean energy investment is directed towards the emerging and developing economies including in Southeast Asia to unlock new economic growth possibilities and emissions reductions.''
This year's ministerial marks the tenth anniversary of IEA-ASEAN energy cooperation, which was established with a Memorandum of Understanding at the 2011 AMEM in Brunei's capital, Bandar Seri Begawan. The Ministers and Dr Birol welcomed the adoption of a Commemorative Statement on IEA-ASEAN Energy Cooperation.
The IEA has significantly scaled up its work with ASEAN and its Member States over the past six years. Indonesia and Thailand became IEA Association Countries in 2015, and Singapore did so the following year. In 2019, under Thailand's Chairmanship, the IEA was named a Strategic Partner of ASEAN.
The IEA is committed to continue working with ASEAN and its Member States on key energy priorities, including energy security, energy efficiency, clean energy, energy investments and decarbonisation.
"On this, the tenth anniversary of our collaboration, the IEA is more determined than ever to continue to work hand in hand with our partners in the region to help achieve your energy goals,'' Dr Birol said. "I very much look forward to the next ten years."

The ASEAN Chair in 2022 will be held by Cambodia.
Indonesia's First Pumped Storage Hydropower Plant to Support Energy Transition
The World Bank's Board of Executive Directors today approved a US$380 million loan to develop Indonesia's first pumped storage hydropower plant, aiming to improve power generation capacity during peak demand, while supporting the country's energy transition and decarbonization goals.
"The Indonesian government is committed to reduce greenhouse gas emissions through, among others, development of renewable energy, energy conservation, and use of clean energy technology. Emission reduction in the energy sector will be driven by new and renewable energy generation and application of energy efficiency," said Arifin Tasrif, Minister of Energy and Mineral Resources of the Republic of Indonesia.
Over 80 percent of the power generated for the Java-Bali grid, which supplies electricity to 70 percent of the country's population, comes from fossil fuels. A key measure to support Indonesia's decarbonization agenda is the development of energy storage to enable integration of renewable energy into the grid. Pumped storage hydropower plays a crucial role in this approach.
The financing will support the construction of the Upper Cisokan pumped storage hydropower plant, to be located between Jakarta and Bandung, with an expected capacity of 1,040 MW. The facility will have significant power generation capacity to meet peak demand, provide significant storage capacity to enable a larger penetration of renewable energies and, because of its close location to two large demand centers, will alleviate increasing transmission loads on the grid. As a result, a more environmentally friendly and reliable supply of electricity will benefit consumers in Java and Bali.
"We are excited about this project as it will be the first of its kind for Indonesia. It represents a turning point for Indonesia's decarbonization pathway. The World Bank will continue to support Indonesia in its efforts to achieve resilient, sustainable, and inclusive development that will benefit the people of Indonesia now and in the future," said Satu Kahkonen, World Bank Country Director for Indonesia and Timor-Leste.
Pumped storage hydropower makes use of two water reservoirs at different elevations. At times of low electricity demand or when there is abundant generation from clean power sources, such as solar energy, power from the grid is used to pump water to the upper reservoir. Power is generated during peak demand, usually evening hours, as water moves down to the lower reservoir using a turbine, when electricity generation costs are high.
The project will help enhance the system flexibility and efficiency in balancing supply and demand, and therefore improve the reliability and quality of electricity services in Java and Bali. It also aims to support the government to integrate variable renewable energy into the Java-Bali grid, and to do so in an environmentally and socially sustainable manner.
Iran determined to boost oil exports despite sanctions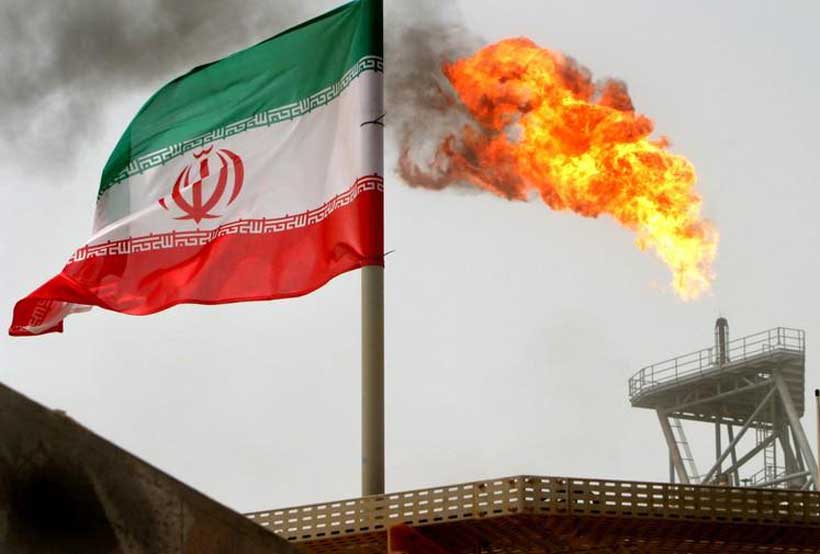 Iranian Oil Minister Javad Oji has said the Islamic Republic is determined to increase its oil exports despite the U.S. sanctions on the country's oil industry, adding that the use of oil sanctions as a "political tool" would harm the market.
"There is strong will in Iran to increase oil exports despite the unjust and illegal U.S. sanctions; I promise that good things will happen regarding Iran's oil sales in the coming months," Oji told the state TV.
As reported by IRIB, Oji noted that Iran can barter its crude oil for goods or even for services and investment not only in the oil industry but also in other sectors as well.
"Oil sales have dropped dramatically since the imposition of unjust sanctions, but this capacity exists in the Oil Ministry and all the industry's departments to increase oil sales," the minister said.
Iranian oil exports have plunged under U.S. sanctions, which were reimposed three years ago after Washington abandoned Tehran's 2015 nuclear deal with six powers.
"Iran will return to its pre-sanctions crude production level as soon as U.S. sanctions on Iran are lifted," Oji said.
"We are against using oil as a political tool that would harm the oil market."
Since April 9, Tehran and six world powers have been in talks to revive the nuclear pact. The sixth round of the negotiations adjourned on June 20. The next round of talks has yet to be scheduled.
Oji said Iran backed a decision made by the Organization of the Petroleum Exporting Countries and allies, a group known as OPEC+, on Wednesday to stick to a policy from July of phasing out record output cuts by adding 400,000 barrels per day (bpd) a month to the market.
Iran has been gradually boosting crude oil production to get ready for a strong comeback into the global market as the talks with world powers over the nuclear deal show signs of progress.
According to a Bloomberg report, National Iranian Oil Company (NIOC) officials have stated that the country's oil fields are going through overhaul operations and connections with oil buyers are being re-established.
"In the most optimistic estimates, the country could return to pre-sanctions production levels of almost four million barrels a day in as little as three months," the report published in May stated.
EF/MA