Empowered Women Will Drive Economic Growth in the Pacific
Making it easier for women in the Pacific to start businesses and gain formal employment will improve livelihoods and create more open and productive economies, says a recently released book by the Asian Development Bank (ADB).
Women and Business in the Pacific, a joint publication from ADB's Pacific Private Sector Development Initiative (PSDI) and the Government of Australia, examines how women in seven Pacific countries engage in the private sector. It identifies numerous barriers to women's entrepreneurship and employment, and suggests a range of responses for each country to consider.
"Women's economic empowerment will not happen automatically or quickly in Pacific island countries," said ADB Director General for the Pacific Ms. Carmela Locsin. "It will require a sustained, collaborative effort from governments, development agencies, civil society organizations, and the private sector. This book, with its innovative and pragmatic recommendations, will help these institutions formulate effective programs to ensure women in the Pacific can participate fully in their economies."
"No nation can reach its economic potential without harnessing the energy, skills, ideas, and talent of women," said First Assistant Secretary in Australia's Department of Foreign Affairs and Trade's Office of the Pacific Ms. Kathy Klugman. "With the diversity of ways it presents to support women's empowerment and their equal access to economic opportunities, Women and Business in the Pacific will help governments, business, aid organizations, and women in the Pacific themselves to achieve the goal of seeing more women working and leading in the private sector."
Data collected for the book illustrates the under-representation of women in the Pacific in economic activities. Women constitute just 34% of the formal workforce in Fiji and only 29% in Samoa, where they earn 62% less on average than men. In Tonga, only 18% of formal businesses are women-owned, while only 25% of small and medium-sized enterprises are owned by women in Papua New Guinea (PNG). Only 8% of state-owned enterprise board members in Vanuatu are women, and only 10% in PNG are.
"Women and Business catalogues, analyzes, and seeks to inform responses to the contexts that economically marginalize women in Pacific countries," said the book's lead author and PSDI's Gender Expert Ms. Vijaya Nagarajan. "These include limited access to land, finance, skills training, and trade and markets, as well as—more broadly—threats to women's autonomy and issues with dispute resolution and the enforcement of rights."
The book offers a diverse range of strategies countries could apply to bridge these exclusions, spur business activity, and enhance women's independence and security. These include amendments to business and labor laws; creating entrepreneurial "hubs" where women business owners and entrepreneurs can access training and advice; supporting groups of women in the agricultural sector to develop skills and resources for processing, storing, packaging, and transporting crops; and improving women's access to finance using secured transactions frameworks that enable non-land assets to be used as collateral.
PSDI is a regional technical assistance facility undertaken in partnership with the governments of Australia and New Zealand, and ADB. PSDI supports ADB's 15 Pacific developing member countries to improve the enabling environment for business to support inclusive, private sector-led economic growth.
Lebanon's Crisis: Great Denial in the Deliberate Depression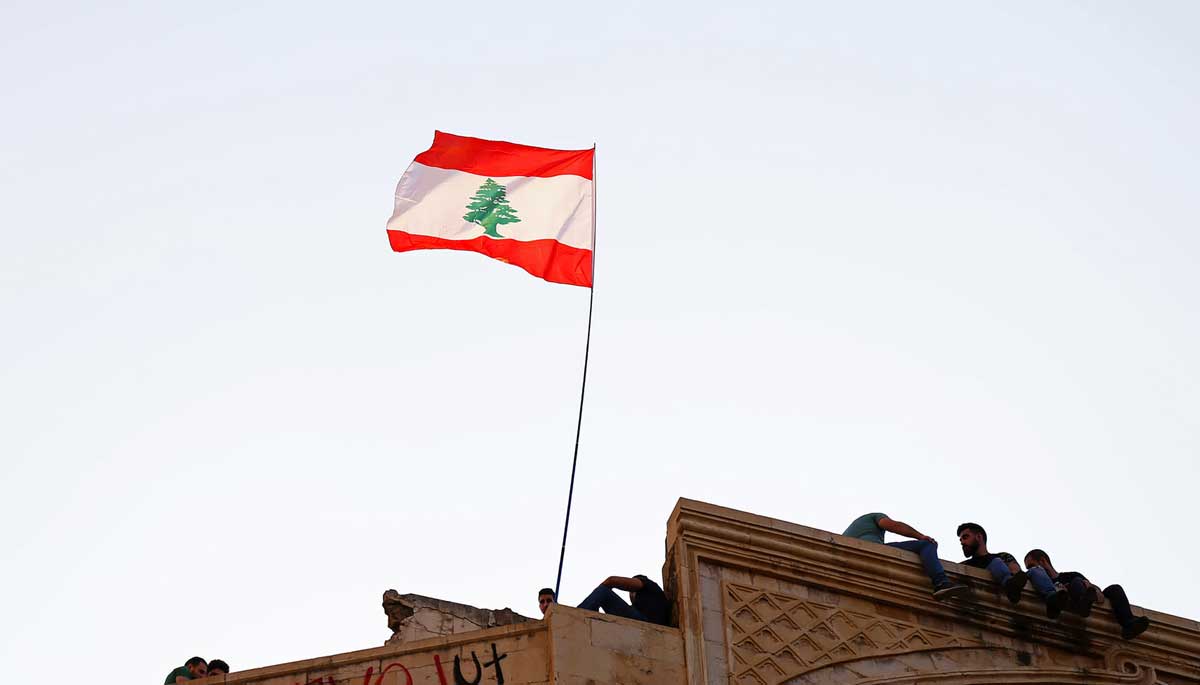 The scale and scope of Lebanon's deliberate depression are leading to the disintegration of key pillars of Lebanon's post-civil war political economy. This is being manifested by a collapse of the most basic public services; persistent and debilitating internal political discord; and mass brain drain. Meanwhile, the poor and the middle class, who were never well served under this model in the first place, are carrying the main burden of the crisis.
According to the World Bank Lebanon Economic Monitor (LEM) Fall 2021 "The Great Denial", Lebanon's deliberate depression is orchestrated by the country's elite that has long captured the state and lived off its economic rents. This capture persists despite the severity of the crisis –one of the top ten, possibly top three most severe economic collapses worldwide since the 1850s; it has come to threaten the country's long-term stability and social peace. The country's post-war economic development model which thrived on large capital inflows and international support in return for promises of reforms is bankrupt. In addition, the collapse is occurring in a highly unstable geo-political environment making the urgency of addressing the dire crisis even more pressing.
The LEM estimates real GDP to decline by 10.5 percent in 2021, on the back of a 21.4 contraction in 2020. In fact, Lebanon's GDP plummeted from close to US$52 billion in 2019 to a projected US$21.8 billion in 2021, marking a 58.1 percent contraction—the highest contraction in a list of 193 countries.
Monetary and financial turmoil continue to drive crisis conditions, under a multiple exchange rate system which poses valuable challenges on the economy. The sharp deterioration in the Lebanese Lira persisted in 2021, with the US$ banknote rate and the World Bank Average Exchange rate depreciating by 211 and 219 percent (year-on-year), respectively, over the first 11 months of the year. Exchange rate pass through effects on prices have resulted in surging inflation, estimated to average 145 percent in 2021—ranking 3rd globally after Venezuela and Sudan. Inflation is a highly regressive tax, disproportionally affecting the poor and vulnerable, and more generally, people living on fixed income like pensioners. Food inflation remains concerning as it forms a larger proportion of the expenses incurred by poorer households who are struggling to make ends meet with their deteriorating purchasing power.
Government revenues are estimated to almost halve in 2021 to reach 6.6 percent of GDP, marking the 3rd lowest ratio globally after Somalia and Yemen. The expenditure contraction was even more pronounced, led partially by drastic cutbacks in primary spending, which has reinforced the economic spiral. Meanwhile, gross debt is estimated to reach 183 percent of GDP in 2021, taking Lebanon to the 4th highest ratio in the world preceded only by Japan, Sudan and Greece.
A rare relative bright spot in 2021 has been tourism, which helped hold the current account deficit-to-GDP ratio steady.
Starting Spring 2021, a disorderly termination of the foreign exchange (FX) subsidy commenced and was in full force by the summer. The path authorities followed to the subsidy removal was opaque, inadequately coordinated and lacked timely pro-poor alleviation measures. As a result, subsidy removal mostly benefited importers and smugglers while precious and scarce FX resources were drained.
"Deliberate denial during deliberate depression is creating long-lasting scars on the economy and society. Over two years into the financial crisis, Lebanon has yet to identify, least of all embark upon, a credible path toward economic and financial recovery," said Saroj Kumar Jha, World Bank Mashreq Regional Director. "The Government of Lebanon urgently needs to move forward with the adoption of a credible, comprehensive and equitable macro-financial stabilization and recovery plan and accelerate its implementation if it is to avoid a complete destruction of its social and economic networks and immediately stop irreversible loss of human capital. The World Bank reconfirms its readiness to continue to support Lebanon in addressing the pressing needs of its people and challenges affecting their livelihoods."
As detailed and called for in previous issues of the LEM, this strategy would be based on: (i) a new monetary policy framework that would regain confidence and stability in the exchange rate; (ii) a debt restructuring program that would achieve short-term fiscal space and medium-term debt sustainability; (iii) a comprehensive restructuring of the financial sector to regain solvency of the banking sector; (iv) a phased, equitable, fiscal adjustment to regain confidence in fiscal policy; (v) growth enhancing reforms; and (vi) enhanced social protection.
Particularly, initiating a comprehensive, well-structured and swift reform of the electricity sector is critical to address the long-standing and compounding challenges of this sector which is at the center of Lebanon's economic and social recovery. In addition, Lebanon needs to step-up efforts to ensure efficient and prompt delivery of social protection assistance to the poor and vulnerable households struggling under the continuing economic crisis.
The Special Focus section of the LEM "Searching for the External Lift in the Deliberate Depression" examines the reasons for the weaker than expected increase in exports considering the Lebanese Lira's sharp depreciation; it analyzes the failure thus far for the external sector to sufficiently benefit from increased price competitiveness and become a more robust driver of growth. The Special Focus finds that Lebanon's exports are inhibited by three factors (outside of the crisis itself): (i) (pre crisis) economic fundamentals; (ii) global conditions; and (iii) political/institutional environment.
Nearly half of City GDP at Risk of Disruption from Nature Loss
Cities contribute 80% to global GDP – but they also account for 75% of global greenhouse gas emissions. Integrating nature-positive solutions can help protect cities from growing risks associated with extreme weather while driving sustainable economic growth.
In collaboration with the Alexander von Humboldt Institute and Government of Colombia, the World Economic Forum's BiodiverCities by 2030 Initiative published a report addressing the urgency of cities' untenable relationship with nature. The Initiative's goal is to reverse this existential global threat and move forward with a plan that will result in cities and nature co-existing in harmony by the end of the decade.
The report is a call for multistakeholder action to integrate nature as infrastructure into the built environment. In making the economic case for BiodiverCities, Nature-based Solutions (NbS) for infrastructure and land-sparing are found to be cost-effective ways for cities to innovate and meet current challenges. Spending $583 billion on NbS for infrastructure and on interventions that release land to nature could create more than 59 million jobs by 2030, including 21 million livelihood-enhancing jobs dedicated to restoring and protecting natural ecosystems.
"In the conventional paradigm, urban development and environmental health are like oil and water," said Akanksha Khatri, Head of Nature and Biodiversity, World Economic Forum. "This report shows that this does not have to be the case. Nature can be the backbone of urban development. By recognizing cities as living systems, we can support conditions for the health of people, planet and economy in urban areas."
The report finds that by incentivizing investments in natural capital, cities can unlock the benefits of nature. Nature-based Solutions are on average 50% more cost-effective than man-made alternatives and deliver 28% more added value. This capitalization, in turn, instils and nurtures nature-positive values and fosters bio-inspired innovations that will ultimately optimize economic competitiveness and prosperity.
"As cities think about building for the post-pandemic future, they have a priority to provide their citizens with a more equitable and prosperous quality of life by protecting their natural resources," said Mauricio Rodas, Co-Chair of the Global Commission on BiodiverCities by 2030 and former mayor of Quito, Ecuador. "In this report, we offer actionable solutions to heal the relationship between cities and nature. We need all stakeholders to invest in urban nature."
"Cities don't need to be concrete jungles in conflict with nature in and outside their boundaries," said Jo da Silva, Arup Global Sustainable Development Leader. "They should be places where all people and nature co-exist and thrive together. Nature-based solutions offer wider benefits than traditional engineered 'grey' solutions – such as improving resilience, increasing citizens health and wellbeing and moving cities to net zero. Using powerful new digital mapping tools to help us understand cities as complex systems, we are increasingly adopting nature-based solutions in our projects – this needs to be accelerated on a global scale."
Labour market recovery still 'slow and uncertain'
As the COVID-19 pandemic grinds on and global labour markets continue to struggle, the latest International Labour Organization (ILO) report, published on Monday, warns that recovery will remain slow.
In its flagship World Employment and Social Outlook Trends 2022 (WESO Trends), ILO has downgraded its 2022 labour market recovery forecast, projecting a continuing major deficit in the number of working hours compared to the pre-pandemic era.
"Two years into this crisis, the outlook remains fragile and the path to recovery is slow and uncertain", said ILO Director-General Guy Ryder.
Disheartening outlook
Last May's previous full-year estimate, forecasted a deficit equivalent to 26 million full-time jobs.
While this latest projection is an improvement on the 2021 situation, it remains almost two per cent below the number of pre-pandemic hours worked globally, the report pointed out.
Moreover, global unemployment is expected to remain above pre-COVID levels until at least 2023.
The 2022 level for those without jobs, is estimated at 207 million, compared to 186 million in 2019.
"Many workers are being required to shift to new types of work – for example in response to the prolonged slump in international travel and tourism", added the ILO chief.
'Potentially lasting damage'
WESO Trends also warns that the overall impact on employment is significantly greater than represented in the raw figures, as many people have left the labour force.
The participation rate of the 2022 global labour force is projected to remain 1.2 percentage points below that of 2019.
The downgrade reflects the impact of COVID variants, such as Delta and Omicron, as well as the ongoing uncertainty surrounding the pandemic's future course.
"We are already seeing potentially lasting damage to labour markets, along with concerning increases in poverty and inequality", said Mr. Ryder.
Starkly different impacts
The report warns of stark differences in the impact that the crisis is having across groups of workers and countries – deepening inequalities within and among nations – while weakening the economic, financial and social fabric of almost every State, regardless of development status.
The damage is likely to require years to repair, with potential long-term consequences for labour forces, household incomes, and social and possibly political cohesion.
While effects are being felt in labour markets globally, ILO observes a great divergence in recovery patterns, which seem to correlate with the containment of the coronavirus.
Regional differences
The European and the North American regions are showing the most encouraging signs of recovery, while southeast Asia, and Latin America and the Caribbean, have the most negative outlook.
At the national level, labour market recovery is strongest in high-income countries, while lower middle-income economies are faring worst.
And the disproportionate impact of the crisis on women's employment is expected to last in the coming years, according to the report.
At the same time, WESO Trends flags that the closing of education and training institutions "will have cascading long-term implications" for young people, particularly those without internet access.
"There can be no real recovery from this pandemic without a broad-based labour market recovery. And to be sustainable, this recovery must be based on the principles of decent work – including health and safety, equity, social protection and social dialogue", said the ILO chief.
Projections
The analysis includes comprehensive labour market projections for 2022 and 2023 and assesses how labour market recovery has unfolded worldwide – reflecting different national approaches to pandemic recovery and analysing the effects on different groups of workers and economic sectors.
As in previous crises, it also highlighted that for some, temporary employment had created a buffer against pandemic shocks.
And while many temporary jobs were terminated or not renewed, alternative ones were created, including for workers who had lost fulltime work.
On average, ILO maintains that the incidence of temporary work did not change.
The publication also offers a summary of key policy recommendations aimed at creating a fully inclusive, human-centred crisis recovery at both national and international levels.