5 things you need to know about forests and the UN
Forests are vitally important for sustaining life on Earth, and play a major role in the fight against climate change. With the 2019 session of the United Nations Forum on Forests wrapping up on Friday in New York, we delve deeper into the subject, and find out what the UN is doing to safeguard and protect them.
Forests are the most cost-effective way to fight climate change
Arguably, protection and enhancing the world's forests is one of the most cost-effective forms of climate action: forests act as carbon sinks, absorbing roughly 2 billion tonnes of carbon dioxide each year. Sustainable forest management can build resilience and help mitigate and adapt to climate change.
Speaking at the 2018 UN climate conference (COP24) in Katowice, Poland, Liu Zhemin, head of the UN's Department of Economic and Social Affairs (DESA), said that "forests are central in developing solutions both to mitigate and adapt to climate change, adding that "these terrestrial ecosystems have already removed nearly one third of human-produced carbon dioxide emissions from the atmosphere. Through sustainable forest management, they could remove much more."
At this week's meeting session of the UNFF, it was noted that forest-based climate change mitigation and adaptation actions, if fully implemented, could reduce greenhouse gas emissions by around 15 gigatonnes of CO2 a year by 2050, which could potentially be enough to limit warming to well below 2°C (the target set by the international community in 2015). Today, fossil fuels emit 36 gigatonnes every year.
In addition, as renewable sources increasingly replace fossil fuels, forests will become more and more important as sources of energy: already, forests supply about 40 per cent of global renewable energy in the form of wood fuel – as much as solar, hydroelectric and wind power combined.
The goal of zero deforestation is close to being reached
Significant progress has been made in international forest protection over the past 25 years. The rate of net global deforestation has slowed by more than 50 per cent, a credit to global efforts to sustainably manage existing forests, while at the same time engaging in ambitious measures to restore degraded forests and land, and to plant more trees to meet the demand for forest products and services.
The goal of zero net global deforestation is close to being reached, bringing the world one step closer to the UN Strategic Plan for Forest's target to expand global forest area by 3 per cent by 2030, an area of 120 million hectares, about the size of South Africa.
The biggest threat to forests is…agriculture
Many people will be aware of the devastating effects that illegal and unsustainable logging has on forests, but the biggest global driver of deforestation is actually agriculture, because of the extent to which forests are converted to farmland and livestock grazing land: a key challenge is how to manage the ongoing increase in agricultural production, and improve food security, without reducing overall forest areas.
A major UN report on biodiversity, released in May, made headlines around the world with its headline figure of one million species at risk of extinction, warned against the destruction of forests, noting that this "will likely have negative impacts on biodiversity and can threaten food and water security as well as local livelihoods, including by intensifying social conflict."
The UN's growing role in forest protection
The first time forests came to the forefront of the international agenda was at the 1992 Earth Summit in Rio, widely regarded as one of the landmark UN conferences. The Summit led to the adoption of Agenda 21, the first significant international action plan for achieving sustainable development, which noted the "major weaknesses in the policies, methods and mechanisms adopted to support and develop the multiple ecological, economic, social and cultural roles of trees, forests and forest lands."
The Earth Summit also saw the adoption of the Forest Principles which, although non-legally binding, was the first global consensus reached on the sustainable management of forests. The Principles called for all countries to make efforts towards reforestation and forest conservation; enshrined the right of nations to develop forests in keeping with national sustainable development policies; and called for financial resources to be provided for targeted economic policies.
To better co-ordinate international efforts to put the principles into practice, an inter-governmental panel and forum were set up in the 1990s, to be replaced in 2000 by the UN Forum on Forests (UNFF), which meets every year at UN Headquarters in New York to monitor progress on the implementation of the six Global Forest Goals.
The Goals set targets for the sustainable management of forests, and reduction of deforestation and forest degradation, and were developed as part the forest community's response to the 2030 agenda for Sustainable Development, the UN's overall blueprint for economic progress that protects the environment and humanity.
This year's top priorities: climate change and the real cost of deforestation
One of the key take-aways from the 2019 session of the UN Forest Forum was that, too often, forests are under-valued, because it's hard to put a clear monetary value on all of the positive contributions they make to the world.
As a result, the true cost of deforestation and forest degradation is not taken into account when policy decisions are made on land use, such as decisions to clear forest land to use for commercial agriculture.
The importance of financing was another important element of the session: sufficient funding is an essential element in ensuring effective action to halt deforestation and forest degradation, promote greater sustainable forest management and increase the world's forest area: despite the central role forests play in protecting the environment, only 2 per cent of funds available for climate change mitigation are available for efforts to reduce deforestation.
Carbon market negotiations under the Paris Agreement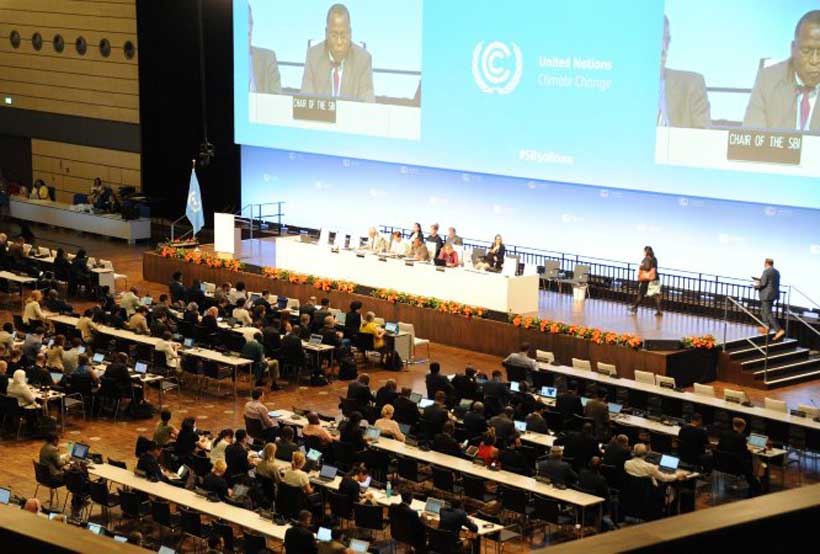 The world's climate negotiators recently concluded two weeks of discussions about the next steps for the landmark 2015 Paris Agreement, with carbon market rules high on the agenda.
The annual mid-year climate negotiations are generally held ahead of the annual Conference of the Parties (COP), the top decision-making body for climate negotiations.
The recent COP24, in Katowice, Poland, was heralded by many as a success in multilateralism and diplomacy. It adopted an almost complete set of rules and guidelines supporting implementation of the Paris Agreement. However, the parties did not ultimately reach a consensus on one specific area: the rules for using carbon markets.
These rules are known in the climate jargon as the "Article 6 rules", after the Paris Agreement article that mandates them. After the inconclusive talks at COP24, negotiators were tasked to come up with a new proposal for the Article 6 rules that could be adopted at the next COP25, in Santiago, Chile, later this year.
At the recent meeting in Bonn, which concluded last week, countries made good progress on technical discussions and came up with a new negotiating text. But disagreements remain about the status of the text and how to take it forwards. This means that there is everything to play for as we move towards COP25.
Here are some key points for understanding why carbon markets matter so much under the Paris Agreement and what the bottlenecks are in the negotiations.
What is Article 6 of the Paris Agreement?
Carbon markets are aimed at lowering the cost of reducing greenhouse gases emissions. Expanding and linking those markets internationally can help further drive down the cost of achieving emission reduction targets, helping to stimulate the needed investments for clean energy transitions.
By agreeing to Article 6 of the Paris Agreement, countries opened the way for a new form of international interaction on carbon markets. Article 6 builds on a long history of market approaches under the Kyoto Protocol, the Paris Agreement's predecessor.
Article 6 is intended to support countries in enhancing the ambitions of their stated climate actions, known as Nationally Determined Contributions (NDCs), which collectively contribute to the overarching goal of the Paris Agreement: keeping the rise in global average temperatures to well below 2 degrees Celsius and to pursue efforts to limit the temperature increase to 1.5 degrees Celsius. However, the nature of carbon markets means that robust rules are important to ensure that environmental and sustainable development gains are realised. Article 6 introduces two voluntary market-based paths for international co-operation.
Article 6.2 sets out the principles for voluntary co-operative approaches. One country can transfer so-called "internationally transferred mitigation outcomes" (ITMOs) to another country, which can then use them towards its NDC target. These transfers must apply robust and transparent accounting rules to avoid double counting of ITMOs and to ensure environmental integrity. The transfers can take place using various approaches and mechanisms, such as bilateral cooperation programmes between countries, or national or regional emission trading schemes (ETS).
Article 6.4 establishes a mechanism to contribute to the mitigation of greenhouse gas emissions and support sustainable development, under the oversight of a central UN governance body. Public and private entities can participate in this mechanism if authorised by a country. While the main intention is that emissions reductions from the mechanism will count towards achievement of countries' NDCs, the mechanism could also be used in other ways. For example, airlines could use credits from the mechanism to comply with the Carbon Offsetting and Reduction Scheme for International Aviation (CORSIA) of the International Civil Aviation Organization (ICAO). Other companies could use them to count towards carbon neutrality. However, double counting of these emission reductions must be avoided.
Despite the lack of a formal outcome on Article 6 at the recent negotiations in Bonn, countries made substantial progress and had constructive discussions. Differences remain on several issues ahead of COP25, though. For instance, countries have not yet agreed on an accounting system to avoid double counting and other elements needed to prevent potential environmental integrity risks.
How is the IEA contributing?
The IEA is contributing to the discussions on Article 6 – as well as to the negotiations more broadly – through technical analysis by the joint OECD-IEA Climate Change Expert Group (CCXG). For more than 25 years, the CCXG has been developing and publishing technical papers in consultation with a wide range of countries to inform ongoing climate negotiations.
Through the CCXG, the IEA recently co-published a technical paper that analyses two specific unresolved issues in the negotiations of rules for Article 6 of the Paris Agreement: the accounting system of Article 6.2, and the implications of a potential transition of Kyoto Protocol mechanisms to the Article 6.4 mechanism. The outcomes of the paper were presented at a side event during the Bonn conference and directly informed the negotiations.
The CCXG also convenes two major events per year to promote dialogue among government delegates and experts from developed and developing economies, outside of the formal negotiations. Discussions stretch well beyond carbon markets, also covering the transparency framework of the Paris Agreement and climate finance issues, among others. The next edition of these invitation-only Global Forums on the Environment and Climate Change will be held at the IEA headquarters in Paris on 1-2 October. In addition, the IEA is ramping up its efforts to support countries in implementing and enhancing their NDCs.
Does economic growth worth degrading the environment?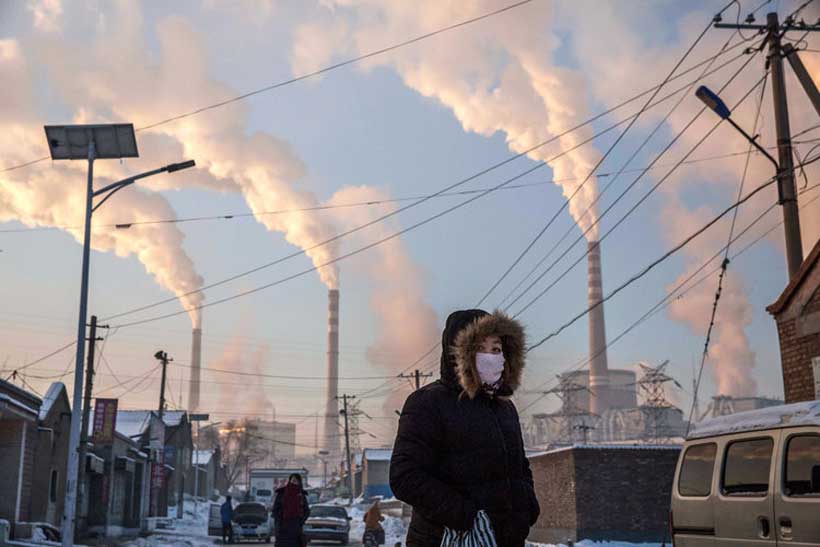 Although environmental consequences of economic growth bring about numerous reactions of economists and environmentalists, there is still doubt that environment protection rules and regulations hinder economic growth, or future development has dire consequences on the environment which does not worth it.
Here the question arises that whether eliminating natural resources must continue to make up for the slow economic growth or come up with more practicable solutions to safeguard non-renewable resources.
Many cases in Iran and other countries demonstrate the direct relation between socio-economic development and environmental degradation, showing that human are using natural resources at a pace much faster than it can replenish.
For instance, deforestation is the permanent destruction of forests in order to make the land available for other uses. An estimated 18 million acres (7.3 million hectares) of forest, which is roughly the size of the country of Panama, are lost each year, according to the United Nations' Food and Agriculture Organization (FAO).
Reza Bayani, an official with Forests, Range and Watershed Management Organization said in April that approximately 12,000 hectares of forests across Iran is wiped out annually.
Bayani referring to illegal logging as the leading cause of forest degradation, noted that timber smuggling steadily proceeding in the forests poses a serious threat to the country's ecology for a minor population benefits.
Yousefali Ebrahimpour, commander of the protection unit of natural resources and watershed management department of West Azarbaijan province said in February that over 450 tons of smuggled log has been seized in the forests in the province, which were being smuggled to the northern provinces of the country.
While the following year flash floods in 31 provinces of the country started on March 19, caused great losses and damages which was due to deforestation and vegetation depletion in addition to building encroaching river beds.
Seyed Mohammad Mojabi, head of environment committee of the Expediency Council, said in May that following recurrent droughts and low precipitation, related organizations believed that severe rainfalls seem far-fetched in a country with arid and semi-arid climate and decided to allow construction projects through river banks, which increased flood devastation.
Road construction also is another way of development which is at loggerheads with nature, mainly resulting in many irreparable damages including road surface erosion and sediment yield, slope failures and mass movement, direct loss of habitat (by the conversion of the original land cover into an artificial surface) and indirect loss of habitat (by the fragmentation of an ecosystem into smaller and more isolated patches).
The chief of Mazandaran provincial department of environment Ebrahim Fallahi said in September 2018 that long stretches of roads are under construction in Savadkuh forest.
Moreover, excessive groundwater withdrawal, dam construction, water transfer projects, land use changes and wildfires are also the fallouts of unplanned industrial expansion which bring environmental damages, and if thinking deeply it can be realized that they can also cause immeasurable financial losses in the long run.
Mohammad Reza Goldansaz, a researcher in the field of water resources stated in June that an annual amount of 50 billion cubic meters of groundwater resources are withdrawn to supply agricultural, industrial as well as drinking water in Iran.
How growth even affects air we breathe?
When it comes to air pollution the situation even gets more complex, as car manufacturing companies produce more cars without scrapping emitting clunker ones for generating profit and responsible devices not improving fuel quality, in addition to not preparing proper plan to curb the emissions.
Deputy interior minister for urban and rural development, Mehdi Jamalinejad, has said that some 22,000 busses are operating in the country's public transport fleet, 16,000 of which are clunkers, accounting for 70 percent of the volume of bus transport system.
Ali Mohammadi, an official with traffic police, said in January that the scrappage of clunker vehicles has decreased by 65 percent in the past Iranian calendar year 1397 (ended in March 2019) compared to a year earlier.
While last year some 140,000 vehicles were scrapped, this year only 50,000 old vehicles were discarded, he added.
Environment should not be destroyed for sake of growth
MP Homayoun Yousefi has said that economic growth is not worth of environmental degradation.
He lamented that environmental protection has decreased in Western Asia, which is mostly due to decision making is based on personal tastes not environmental assessment.
"Iran's climate being arid is fragile, so development should be done in light of the fragility and low capacity of the country's environment," he highlighted, regretting, nature seems to be less considered in some development plans.
"An important factor for showing power of countries is sustainable environment, and we also need to focus more on the environment in this regard," he added.
Toward economic growth while safeguarding environment
Green production is likely to become the center of attention globally in the near future due to the proven importance of environment, however, economic and industrial expansion resulting in urbanization are a reality that is inevitable specially in developing countries, so, we must never lose sight of the need to safeguard the environment.
Every country regarding the resources each have, has an important opportunity to make policies or take steps in line with regulations which can guide it to developmental goals. By considering environmental issues and planning for appropriate confrontation measures wherever necessary, we can even set a role model for other countries to follow.
From our partner Tehran Times
India joins the Climate and Clean Air Coalition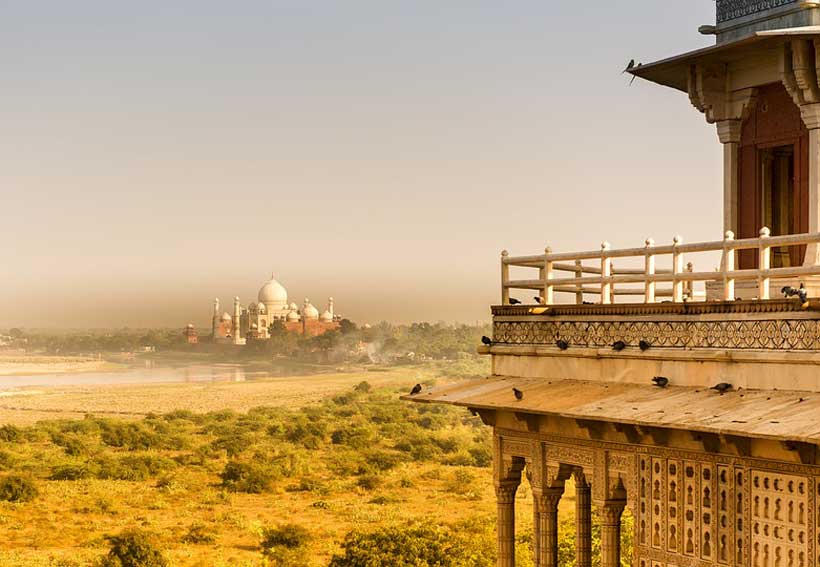 India has formally joined the Climate & Clean Air Coalition (CCAC), becoming the 65th country to join the partnership, following through on a commitment made by the country's newly-appointed Minister for Environment, Forest and Climate Change, Prakash Javadekar, during last month's World Environment Day celebrations.
The announcement underlines India's commitment to combat air pollution with a solutions-oriented approach.
"India will work with Coalition countries to adopt cleaner energy sustainable production and consumption patterns and environment-friendly transport, agriculture, industry and waste management to promote clean air," Minister Javadekar said. "India has taken a lead role in combating air pollution; these activities, including bilateral and multilateral cooperation with partners, will highlight India's initiatives and expertise in the field."
India plans to work with Climate Clean and Coalition countries on best practices and experiences for the effective implementation of India's National Clean Air Programme (NCAP).
Launched in January 2019, the NCAP is a comprehensive strategy with actions to prevent, control and reduce air pollution and improve air quality monitoring across the country. It aims to reduce fine particulate (PM2.5) and particulate (PM10) air pollution by 20 per cent–30 per cent by 2024. India has identified 102 non-attainment cities, with city-specific action plans being formulated.
Clean air and climate-friendly technologies will be at the forefront of sustainable development for all countries; India is a global leader in the development of technologies, infrastructure and policies in this field.
In 2015, India initiated the International Solar Alliance, a global coalition of nations tackling climate change by leveraging the power of solar energy, and has increased its vehicle emissions standards to BS6, which is similar to Euro 6 standards. In 2017, the Central Government announced that from 2030, all new vehicles sold in the country would be electric.
The Coalition offers India a well-established and action-oriented partnership platform, which will be instrumental in the implementation of the country's ambitious National Clean Air Programme and will help define priorities when it comes to action on air pollution, development and climate co-benefits of it.
In addition, the Coalition can support India's efforts to develop the governance and local capacities to adopt and implement environmentally friendly technologies and solutions.
"It is with great pleasure that the CCAC welcomes India as a new partner to the Coalition. India joins a coalition of 64 countries that strives for better air quality, and at the same time, for the mitigation of climate change. With a population of 1.3 billion people, India is a key partner for global action on climate and clean air," said Yuka Greiler, Head of the Global Programme for Climate Change and Environment at the Swiss Agency for Development and Cooperation and Co-chair to the Climate and Clean Air Coalition. "The participation of India in the CCAC will also reinforce the Coalition. We very much look forward to learning from India's experiences and to continuing to foster exchanges of experiences among our Coalition partners."
Albert Magalang, Head of the Climate Change Office of the Philippines and Co-chair of the Climate and Clean Air Coalition said:
"Joining hands with all the partner countries and organizations of CCAC, it is with gladness that we welcome India as the newest partner of the Coalition. India has a great story to share with the whole world in its move to beat air pollution and to mitigate climate change. India's participation in the Coalition is a great addition to the ever-growing partnership in our fight for clean air and climate change. We are looking forward to the experiences, stories, and knowledge India will impart to the Coalition. Again, welcome aboard, India!"
Helena Molin Valdés, Head of the UNEP-hosted Climate and Clean Air Coalition Secretariat, said India's leadership and participation in the Coalition would be vital to achieving the Coalition goals to reduce air pollution and keep globally to 1.5 degrees Celsius by 2030.
"We look forward to working with India on practical steps to reduce short-lived climate pollutants and air pollution. India is already taking the initiative through its National Clean Air Programme and in key sectors like transportation, household energy and waste management," Ms Molin Valdés said. "These activities and cooperation between partners will highlight India's leadership and international outreach in the global effort to fight air pollution and climate change."
The Climate and Clean Air Coalition is a voluntary global partnership of 65countries, 17 intergovernmental organizations, and 56 businesses, scientific institutions and civil society organizations committed to catalyzing concrete, substantial action to reduce Short-Lived Climate Pollutants, including methane, black carbon and many hydrofluorocarbons.
The Coalition has 11 initiatives working to raise awareness, mobilize resources and lead transformative actions in key sectors. Reducing short-lived climate pollutants can provide benefits to health, development, and the environment; implementing these initiatives can prevent more than 2.5 million premature deaths from air pollution every year. These actions must go hand-in-hand with deep and persistent cuts to carbon dioxide and other long-lived greenhouse gases if we are to achieve the goal of the Paris Agreement and keep global warming to 1.5 degrees Celsius.