AI, Foreign Policy, and National Governance Impact: Focus on China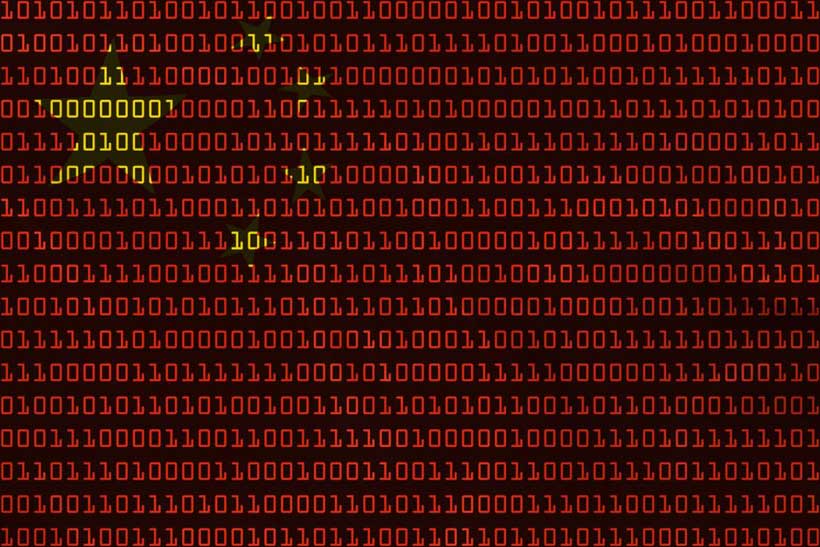 How China's AI technology exports may lead to the emergence of new power structures outside the control of existing governance and accountability frameworks and impact the rules-based global order and geopolitical alliances.
BACKGROUND CONTEXT
The notion of power and geopolitical influence in the digital era
Until recently, analytical attention to the development of digital technologies, including AI, has tended to focus on corporations such as Google, Apple, Facebook, and Amazon (GAFAs). These GAFAs, some of them deemed to be more powerful than some states, have changed the notion of power and geopolitical influence. These corporations are leveraging the power of AI, networks, data intelligence infrastructures, and regulatory frameworks to impact public space around the world. This is leading to the emergence of new power structures outside the control of existing liberal democratic and human rights accountability frameworks, to the extent that even democratic societies resent this power over their public space.
Meanwhile, less noticed but arguably more effective in its consequences, is the Chinese government's investment in the development and application of these same technologies, —aimed at strengthening its state intelligence infrastructure—strongly suggesting that AI could shape society and government in very different ways than the originators of said technologies at issue may have anticipated. Capitalizing on these current structural and technological shifts in the global information environment—enabled by algorithms, artificial intelligence, and other new opportunities created, China and its allies are able to censor and manipulate information at its source and control what populations can see and say on the internet. While Russia's role in undermining Western democracies through algorithms is well documented and debated, it is China's combination of state-directed capitalism and coercive economic diplomacy which will potentially upend the rules-based global order and a geopolitical re-alignment, possibly leading to a real multipolar world. Together with its allies it will, among other strategies that constitute its sharp power, do so through AI-driven applications and ironically by exploiting the vulnerabilities in the openness of democracies. All in all, it will be an attempt to create a new political order which challenges states' sovereignty.
Chinese AI capabilities and domestic objectives
China is spending vast sums on research related to AI technologies, as cyberpower sits at the intersection of a number of its national domestic and foreign policy priorities.
China's international cyber ambitions are closely paired with its existing and growing use of AI technologies for surveillance and social control at home. This is evident from the intrusive AI-driven surveillance infrastructures being employed in Xinjiang state and that of the Great Fire Wall (GFW). Although American companies took an early lead in AI, for example, as measured by the application of machine learning and number of AI patents registration, China is closing the gap with the U.S. At the current technological advancement rate, it is predicted that by 2025 China will surpass the U.S. and by 2030it will dominate the industries of AI. This poses significant implications to the economic, political, security, cultural, and human rights global order.
China's foreign objectives
To advance its "going out" foreign investment public diplomacy policy, in 2017 the Chinese government outlined its roadmap for turning itself into the "world's primary AI innovation Centre" by 2030. The Chinese state-backed "AI National Team," a group of leading Chinese technology firms, are investing in the development and exporting of new technologies with state backing. Coupled with sizable state investment in cyber technology development, this suggests China aims to become an AI-centered "cyber-superpower".
In recent years, as part of the Belt and Road Initiative (BRI), China's export of AI technologies to developing countries, 'operating both within the Global South and the international community, 'has grown rapidly, reinforcing the idealized South-South development model and a geopolitical re-alignment. There has been a widely held view amongst development practitioners and policymakers operating within the Global South, that the South-South development model has largely been conducive for economic growth, particularly in terms of attracting investment, infrastructure, including internet infrastructure, and diversifying the landscape of trading partners, diverging from former colonial ties. However, an unintended consequence of this has been that the pro South-South stance has hindered critical thinking in relation to discerning the negative repercussions.
As the democracy and human rights implications stemming from the unregulated export of Chinese AI to the Global South are beginning to surface, it is imperative that this idealized narrative is challenged. It is clear that China's export of AI technologies exceeds mere economic purposes. In addition to expanding its cyber-industry market share, these exports allow Beijing to use developing countries as laboratories to test, diversify, and improve its surveillance technologies. This goes beyond conventional trading parameters, constituting instead a form of economic exploitation that leans toward extractive dynamics. Perhaps this is an emerging form of cyber colonization?
Recently, China signed agreements with Zimbabwe, Angola and Ethiopia, ostensibly to diversify algorithm training data. Despite the potential economic gains of China's AI technology exports to Africa, the prospective implications of such unregulated trade on democratic, participatory governance, and human rights in Africa may be extremely negative. Particularly susceptible are countries with long histories of human rights abuses and poor records regarding the rule of law, where China's surveillance technologies are proving increasingly attractive to governments facing strong domestic opposition, ongoing insurgencies, and other security challenges, including popular protests.
The unregulated export of Chinese AI technologies to countries that fit this profile is likely to reinforce existing systemic repression as well as introduce new ones. AI-driven applications will soon allow authoritarians to analyze patterns in a population's online activity, identify those most susceptible to a particular message, and target them more precisely with propaganda.AI will create persuasion infrastructures at scale…to manipulate individuals one by one, using their personal, individual weaknesses and vulnerabilities". Such influencing campaigns –aimed at either specific populations of authoritarian countries or those of democracies abroad – undermine free speech, political participation, and other liberal principles in countries around the world through coercive economic diplomacy.
How does this affect the liberal world order and liberal democracies in the west?
China's growing development and export of AI technologies is fostering state monitoring and control of society, censorship, and the empowerment of states often unaccountable to their populations. Under the guise of BRI, China is seeking to export and globalize its policy of authoritarian cyber controls, which directly run counter to democratic societies' aspirations for a free and open global internet. However, China's efforts to influence cyberspace and the rules-based global order is part of larger trends and patterns relating to authoritarian cooperation and innovation, including the emergence of authoritarian cyber counter-norms and its effort to actively contest democratic development, the democratic ideal, and liberal order. Since the end of the Cold War, China and its allies sensed the democratic state's reluctance to defend the liberal order and a wrong assumption that China would liberalize. Despite their divergent views, China, Russia, and Iran all agree on the goal of weakening the global democratic norms encouraged by the West. Cyberspace and in particular AI provides a new frontier through which to realize their shared ambitions to undermine human rights, in particular freedom of speech, by controlling information at the source and carrying out influence campaigns as outlined above.
CONSIDERATIONS
Companies and governments that are using AI at a global level should adopt global standards. They should apply human rights law, which provides global standards, for example, article 19 of the International Covenant on Civil and Political Rights which protects everyone's right to "seek, receive, and impart information and ideas of all kinds, regardless of frontiers."
In the same way they have done on the internet, the West should promote a distributed model of AI governance that involves the GAFAs, technical bodies, the private sector, civil society, and governments. They should categorically reject Beijing's preferred state-centric and UN-led multilateral approach to governing cyberspace as China can easily use its diplomatic clout at the UN to frustrate the distributed model of internet governance. The West should strengthen the voice of marginalized populations, which include urban and rural poor communities, women, youth, LGBTQ, ethnic and racial groups, people with disabilities – and particularly those at the intersection of these marginalized groups, by insisting that:
Companies that own global AI platforms should involve local communities in governing their AI-driven platforms and take measures to create a workforce that includes marginalized populations;
Governments and companies that use AI must be more accountable and transparent in disclosing radically more information about the nature of their rulemaking and enforcement concerning expression on their platforms.
At a technological level, the West should avoid the so called AI race but proactively fortify their own and foreign digital diplomacy through robust government-backed policies and programs that foster a healthy AI ecosystem, like the EU, based on trust. In practical terms, this should include investing in public spatial data infrastructure projects in the Global South in order to monitor and control data flows, building better algorithms that effectively counter Chinese information strategies. The West should also seek ways to engage countries that violate-human rights by showing them the long-term benefits of a liberal world order and cushioning them from being victims of the current geopolitical and geoeconomic realignment contest.
Just like the European Union, these countries should adopt a more assertive policy stance towards Beijing over the openness of Chinese markets and the role of state-led firms, and in this context, the Chinese AI firms such as Tencent, Alibaba and Baidu also.
Iran: New details of shooting Global Hawk disclosed
Deputy of Operations of Iran's Passive Defense Organization Amir Khoshghalb, in an interview with Mehr news agency, released the details of downing US Northrop Grumman RQ-4 Global Hawk spy drone by IRGC.
"We were precisely observing the US drone's activity even from the beginning moments of its flight," he said, "We knew its route and it was under full supervision of Iran Defense Organization."
"The drone was moving towards Iran, breaching international regulations i.e. taking that route it was making a threat to Iran," the Iranian official said.
"It had even turned off its identification system," he added.
"We needed to take a tactical measure, accordingly," he said.
"Our tactical measure has various aspects; first we issued a radio warning," Khshghalb described, "In some cases, the warning is stronger and will lead into a strong tactical measure such as shooting."
"On its route, which was longer than three hours, the drone, which was under our full surveillance, was seeking something," he reiterated.
"May be we could take initial measures much earlier but we let the drone do its job and end its route," he said, "We repeatedly issued warnings when the drone was on its way moving towards us asking it to act upon international regulations but it ignored all of them."
On June 20, In June, Iran's IRGC downed a US Northrop Grumman RQ-4 Global Hawk spy drone after it had violated Iranian airspace. Despite the US claims that the drone had been flying over international waters, Iran said it had retrieved sections of the drone in its own territorial waters where it was shot down.
The intruding drone was shot by Iran's homegrown air defense missile system "Khordad-3rd".
US President Donald Trump said afterward that he aborted a military strike to retaliate against Iran's downing of the US drone because it could have killed 150 people, and signaled he was open to talks with Tehran.
Chief of General Staff of Iranian Armed Force, Major General Mohammad Hossein Bagheri, said on Wednesday that the US was on the verge of attacking Iran but called off the plans after Iran downed the intruding drone.
"The US was to take a practical measure [military strike] against us but in the name of a high number of probable victims, it overturned the decision," he said, adding, "The main reason, however, was Iran's deterrence power."
These are the result of the Iranian thought and the commands of the Revolution Leader, he said, noting that despite all problems, Iran enjoys great capabilities in the defense sector and the Iranian nation will not let eruption of another war.
From our partner MNA
Rethinking Cyber warfare: Strategic Implications for United States and China
"Every age had its own kind of war, its own limiting conditions, and its own peculiar preconceptions."Carl von Clausewitz
Internet has transformed the front lines of war. Modern conflicts are now waged online in cyberspace. World Wide Web (WWW) has eradicated all physical borders and defences, without which weak and powerful states are all prone to attacks. Concurring to this pretext, a number of countries have formally recognized cyber as the new domain of warfare in their strategy papers and documents. United States and China are the master players in this realm having military units active, with sophisticated state of art capabilities dedicated to cyber strikes. The consequences are dire, for the sole superpower, and for the rising economic giant which is projected to take over the former by 2025.
The dynamic nature of cyber warfare has caused frustration in the inner circles of Washington and Beijing. Both the public and the private sector have been targeted. The former to get hands on state secrets and latter for intellectual property rights. According to an estimate by US Cyber Command (USCYBERCOM), it has cost the American economy $338 billion, an amount closer to the entire Gross Domestic Product (GDP) of Pakistan. China on the other hand leads the Asia-Pacific region in cyber losses which incurs the country an annual estimated loss of $60 billion.
Next Generation Warfare
There is a surge seen in cyber attacks against the US. The Central Intelligence Agency (CIA), Federal Bureau of Investigation (FBI) and National Security Agency (NSA) at multiple times have came under attack. This is followed by Silicon Valley tech giants, such as Netflix, Twitter and Spotify who on numerous occasions have been taken down by cyber attackers. It is very difficult to trace the identity and origin of the attack, as various techniques like changing Internet Protocol (IP) cannot only hide identity of attacker but misattribute it to other nations. Cyber security analysts working in their private capacity have collected evidence that seems indicate China as the alleged perpetrator of recent waves of cyber-attacks.
However, cyber pundits have openly stated that they cannot guarantee with a hundred percent accuracy that the evidence collected in wake of cyber-attacks is authentic and not planted by perpetrators to seem to look genuine. In cyberspace. An attack could be from anywhere around the globe. It could be from friends and foes alike, anyone can attack and make it look like an attack came from China or other adversary. In the past, cyberattackers from France bypassed into secured servers stealing classified information relating to American products and designs. Added to that, it is an expensive and difficult task to analyze these attacks. To know that you have been attacked or infiltrated is itself a big achievement. Considering that, it take days or even months to find that your security has been compromised. It took seven months for security analyst to find the Stuxnet virus that was hiding itself into a legitimate Siemens software responsible for controlling centrifuges at nuclear power plants around the world. According to an estimate starting rates for analyzing and identifying cyber attacks start from $650 dollars per hour, which often end up towards an uncertain conclusions.
Philippe Goldstein author of Babel Zero argues that attacking against a wrong adversary would be catastrophic. A troublesome scenario, where attacks in cyberspace can be met with conventional and even nuclear culminating a "Cyber Armageddon". It is this reason that states have taken cyber warfare seriously and synonymous to national security. China has incorporated cyber command structure within its armed forces, under the"Three Warfare strategy."
Cybersecurity analysts have called minuet "cyber bullets" as 'Cyber weapons of Mass Destruction.' All one needs is 'bad timings, bad decision making and some bad luck!' and you can end up having a World War III which was 24/7 nightmare of Cold War veterans. The world is not immune from such attacks. Anyone having an access to any computing device, from iPods to digital smart watches, having right technical skills can cause a national security crisis. This is well depicted in John Badham's film, WarGames where a young hacker unknowingly sets a US military supercomputer to launch nuclear weapons on the former Soviet Union. Few years back, an attack on FBI's website resulted in leaking of classified data caused alarm bells in Washington. Later it was found out the perpetrator was a 15 year old school boy from Glasgow, Scotland.
The way forward for states remains cumbersome in the absence of legal framework from the United Nations (UN). Further complications arise when the attack is orchestrated by a non-state actor or private individual from a particular state. Recent debates among the North Atlantic Treaty Organization (NATO) members have arisen in the wake of alleged Russian sponsored cyber activities against Europe and America whether the collective defence measures under Article 5 would apply to a cyber-attack.
Cyber security is a relatively new introduction in war studies. The US Department of Defence (DOD) recognized cyber warfare, as the fifth domain of warfare following land, sea, air and outer space. There are around 30 countries that have dedicated cyber military units, whereas more than 140 countries have or are in developing stages to acquire cyber weapons. Cyber is the means by which countries irrespective of their financial standing can acquire to further states objectives. US and China are considered advanced states in cyber realm, having cyber military technology and capabilities that are rarely matched by other contenders. Therefore, studying their way of cyber dealings, strategies and policy making would allow other countries such as Pakistan to better able to understand the dynamics and nature of this new type of warfare. India has tasked the Defence Cyber Agency (DCA), presently headed by a two-star Admiral which reports directly to Chairman of the Chiefs of Staff Committee (CCSC). DCA is presently undertaking to prepare a Cyber warfare doctrine for India. The repercussions of the developments are critical for Pakistan, which require a comprehensive safety and information guideline to be prepared for the masses.
Protest: The King is dead, long live the king
Protest is back on the front burner.
Protesters occupy streets in cities ranging from Hong Kong and Moscow to Khartoum and Algiers. They would likely do so in Srinagar, the capital of Indian-controlled Kashmir, were it not for unprecedented pre-emptive security measures.
When protest is not on the streets, it is embedded in culture wars wracking countries like the United States, Germany and India that stem from the struggle between liberals and mainstream conservatives on one side of the divide and civilisationalists, populists, extreme nationalists and far-right wingers on the other.
A clamour for transparent, accountable rule that delivers public goods and services is at the core of the protests even if some are framed as battles for environmental and economic issues and against corruption rather than democracy or in terms of nationalism, civilisationalism, racism and opposition to migration.
The sparks of the protests differ from country to country. So does the political environment. And the stakes at various stages of the game vary.
In Algeria and Sudan, it's about an end to corrupt autocracy and more inclusive rule. In Kashmir, the rub is imposition of direct Indian rule and failure to ensure that the region benefits equitably from economic growth.
In Russia, deteriorating standards of living and environmental degradation are drivers while a younger generation in Hong Kong rejects Chinese encroachment in advance of incorporation into a totalitarian system.
The different drivers notwithstanding, the protests and the rise of civilisationalism, populism, and racial and religious supremacism, aided by fearmongering by ideologues and opportunistic politicians, are two sides of the same coin: a global collapse of confidence in incumbent systems and leadership that initially manifested itself in 2011 with the Arab revolts and Occupy Wall Street.
"The Arab Spring was a warning bell; the fact that it was bloodily crushed does not mean it will not come back in another form," said former Italian and United Nations diplomat Marco Carnelos.
It already has with the fall of Sudanese autocrat Omar al-Bashir, who is currently standing trial on corruption charges, and Algerian strongman Abdulaziz Bouteflika, whose associates face corruption proceedings.
Developments in the two African nations notwithstanding, protesters have so far won major battles but have yet to win the war.
Perhaps their most important victory has been the ability not only in Africa but also elsewhere like in Hong Kong to sustain their protests over substantial periods of time.
In maintaining their resilience, protesters were aided in Africa and Hong Kong by governments' realization, despite the occasional use of force in Khartoum and Hong Kong, that brutal repression would at best provide a short-term, costly solution.
Even Russia, despite more frequent use of police violence, has not attempted to squash protests completely and on several occasions caved into protester demands.
The various experiences suggest that the political struggles underlying the protests are long rather than short-term battles involving lessons learnt from this decade's earlier protests. The protests go through stages that at each turn of the road determine the next phase.
The struggles in Sudan and Algeria have developed into battles for dominance of the transition following the toppling of an autocrat.
In Sudan, the struggle has shifted from the street to the board rooms of power shared between the military and political forces with external forces like Saudi Arabia and the United Arab Emirates seeking to shape the outcome in the background.
A Bellingcat investigation suggested that weapons used by Sudan's Rapid Support Force (RSF), the successor organization to the Janjaweed that has been accused of war crimes in Sudan, were bought by Saudi Arabia in Serbia.
The RSF is believed to be responsible for the deaths in June of some 120 protesters.
Algeria is one step behind Sudan with the military and protesters still seeking to agree on a mutually acceptable transition process.
In Hong Kong, China has sought to avoid direct intervention. However, its use of proxies, bullying of corporates and the business community, pressure on the Hong Kong government to resolve the issue without major concessions and attempts to play protesters on the basis of divide and rule has so far failed to produce results.
In contrast to Sudan, Algeria and Hong Kong, Russia has equally unsuccessfully sought to stifle protests with violence and repression.
"There is the desire to show strength in Moscow, but this will not stop the protest movement unless they start imprisoning people for 15 years. This will continue in a certain form, but whether it will change the country, no, not yet. It will keep the flame alive," said political analyst Konstantin von Eggert.
Mr. Von Eggert's analysis is equally valid for centres of protest elsewhere. The 2011 Arab revolts or Arab Spring and what analysts have called the Arab Winter were neither.
They were early phases of a messy process in which grievances are reflected as much in street protests as they are in support for civilizational, nationalist and populist leaders who have either failed to produce alternative workable solutions or are likely to do so.
Ultimately, the solution lies in policies that are politically, economically and socially inclusive. So far, that kind of an approach is the exception to the rule, which means that protest is likely to remain on the front burner and a fixture of the times.