Improved Public Financial Management Systems to Support Sustainable Development in Lao PDR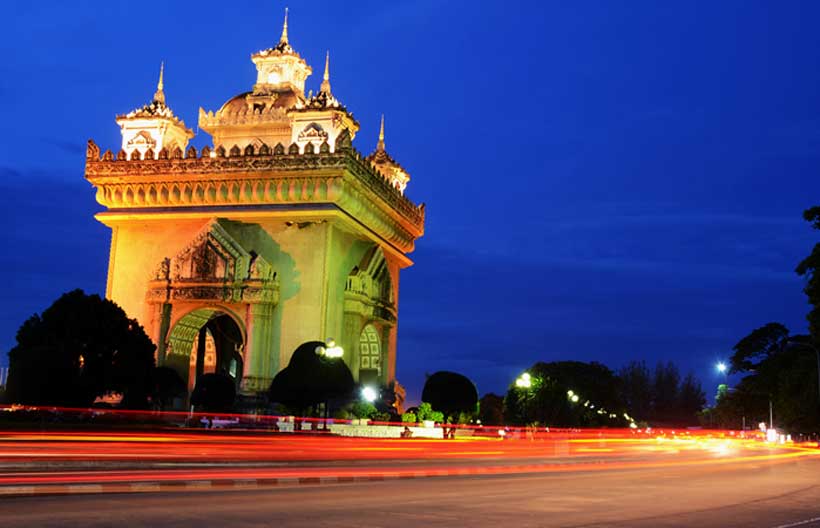 Lao PDR will benefit from public financial management reforms to improve financial reporting, and develop administrative capacity for revenue collection, public procurement, and budget execution, with support from the World Bank.
The USD$20 million Enhancing Public Finance Management through Information and Communication Technology and Skills (E-FITS) Project financed by the International Development Association (IDA) was signed by Vice Minister of Finance, Mme. Thipphakone Chanthavongsa, and World Bank Country Manager for Lao PDR, Nicola Pontara. The E-FITS project aims to introduce a new financial management information system and a public finance management skills training program at the Ministry of Finance. These improvements will allow faster processing of financial statements and budget execution reports, and publication of statements online, for greater transparency.
"The ceremony today reaffirms the commitment and cooperation between the Government of Lao PDR and the World Bank in supporting the Government priorities as outlined in its National Socio-Economic Development Plan. The project aims to improve and strengthen public finance management, which will contribute to sustaining dynamic and stable economic growth," said H.E. Mme. Thipphakone Chanthavongsa, Deputy Minister of Finance of the Lao PDR.
Efficiency in managing public expenditure remains constrained by outdated information systems and procedures. The improved financial management information system is expected to facilitate better cash management by the government, providing up-to-date data on available finances, real-time reporting, and improved budget execution. It can also allow for closer monitoring of outstanding bills, financial resources, and fiscal deficits.
"Lao PDR has shown promising commitment to reforms in recent years. Now that the groundwork has been laid, the next steps are to improve the efficiency and transparency of the public financial management system," saidNicola Pontara, World Bank Country Manager for Lao PDR. "We are pleased to support the government's high-level development objectives to strengthen public finances."
The E-FITS project is implemented jointly with the Public Finance Management Reform Project financed by a trust fund with a EUR 1.5 million contribution by the European Union. This project will increase the Ministry of Finance's capacity for tax administration and revenue collection, improve the budget preparation and execution processes, and support implementation of the new Law on Public Procurement. It is a continuation of the previous Public Finance Management Modernization Program, which concluded in August 2018.
Technology can help track choices to balance nutrition and climate impact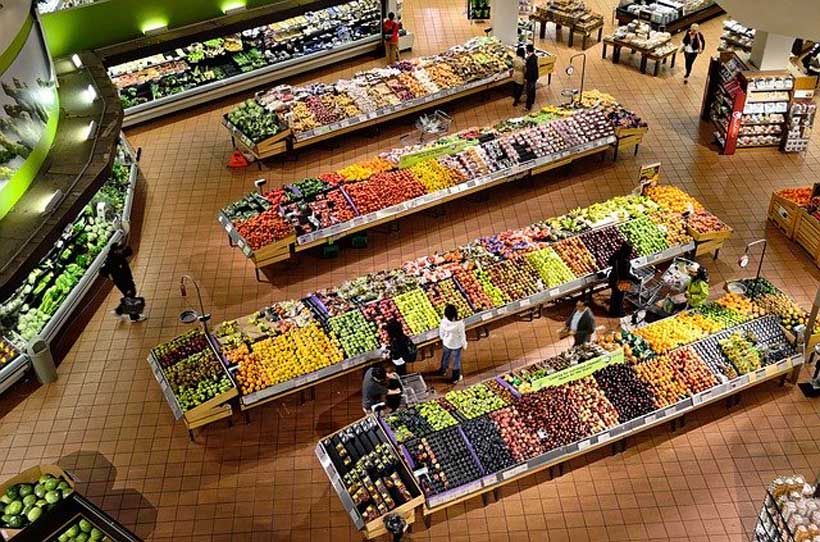 Like the popular fitness apps, which help users track their exercise activities, food intake and more, an app called Evocco aims to give consumers information about their shopping habits to help cut their carbon footprint by estimating the climate impact of their choices.
By taking a photograph of food receipts, shoppers can check their score which combines the climate impact of the food they've bought with their nutritional value, helping customers get the most nutritious food for the lowest climate impact.
"We see food as the first step in somebody's climate action journey," said Hugh Weldon, Evocco co-founder and Young Champion of the Earth for Europe 2018. "With this tool, we aim to make it easier for people to join the climate movement."
At the start of the year as a Young Champion, Evocco had completed its first alpha tests with users of the Android smartphone app. The company was a team of five. Then, the design was overhauled based on feedback from testers, and the team refocused for a public release originally slated for January 2019.
"The year has been one of many lessons for Evocco," said Weldon. "Technology challenges and changes in the team saw the launch of the app delayed. Targets had to be reconsidered, and the team had to be restructured."
Yet despite challenges, Evocco's Weldon was named on many of Ireland's hottest upcoming talent lists and honored in the Ten Outstanding Young Persons awards. Weldon and the Evocco team presented at climate change conferences in New York, Xiamen, Nairobi, Stockholm, Estoril, and at a climate youth festival in Dax.
"These opportunities have resulted in huge personal growth for me and have boosted the credibility of Evocco immensely," said Weldon. "There have also been further opportunities that we simply did not have the capacity to take.
There have been serious challenges this year, too.
"The effects have been a real setback but we have learned some important lessons. With few resources, we have had to find other ways to launch our technology and use our data to the best advantage. In the end, the challenges we have faced have forced us to become more resourceful and to find low-tech solutions. It's been a huge challenge, but we're really excited to be almost there."
In April 2019, Evocco launched Tracker in Ireland, allowing shoppers to upload their food receipts and receive an email star rating for their basket, with tips to improve. Then in May, Ursula Clarke joined as Head of Software Development, Evocco's first senior tech hire and a huge boost to the team.
"Over the course of the year, our business plan has evolved greatly, and in addition to our consumer app, we are excited to launch a corporate product in January. This allows employees to compete against each other on sustainability, and has sparked some great interest," said Weldon.
With the first cohort of users in Ireland already enjoying the benefits of the Evocco app, the focus is now to grow user numbers and secure investment from angels and venture capitalists.
Clementine O'Connor, sustainable food systems expert at the United Nations Environment Programme, said: "Food systems generate around 30 per cent of greenhouse gas emissions. Shifting to healthy sustainable diets is one of the most powerful things individuals can do to reduce their climate impact, while improving their own health and well-being. "Evocco's app provides a really practical tool to help consumers understand the impact of their food purchases and make small changes to make their diet more sustainable."
Governing the Coin: WEF Announces Global Consortium for Digital Currency Governance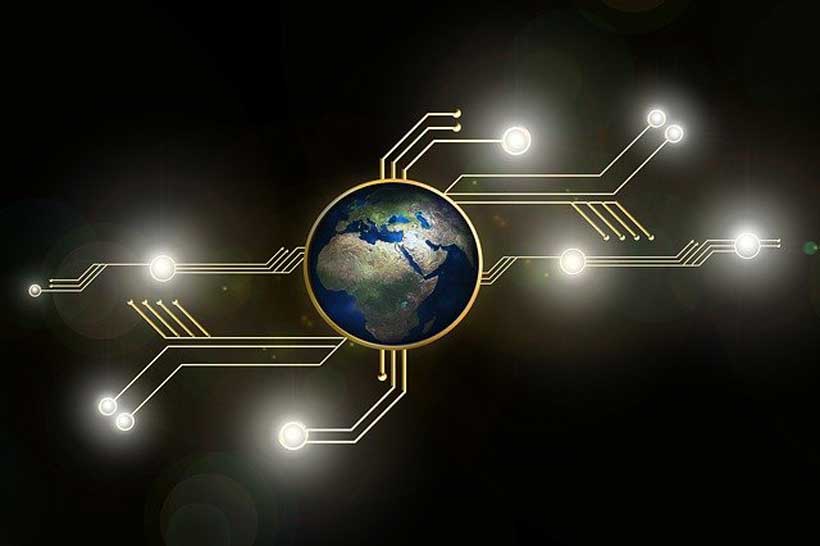 Following extensive consultation with the global community, the World Economic Forum announced today the Global Consortium for Digital Currency Governance. Digital currencies are often cited as a tool for financial inclusion, but this opportunity can be realized only when paired with good governance.
This is the first initiative to bring together leading companies, financial institutions, government representatives, technical experts, academics, international organizations, NGOs and members of the Forum's communities on a global level. To tackle the challenge ahead, an international, multistakeholder approach with the public and private sectors working alongside civil society is needed.
This consortium will focus on solutions for a fragmented regulatory system. Efficiency, speed, inter-operability, inclusivity and transparency will be at the heart of this initiative. It will call for innovative regulatory approaches to achieve these goals and build trust. A set of guiding principles will be co-designed to support public and private actors exploring the opportunities that digital currencies present.
"Digital currency, a cross-cutting topic that requires input across sectors, functions, and geographies, is a key area of interest for the Forum," said Klaus Schwab, Founder and Executive Chairman of the World Economic Forum. "Building on our long history of public-private cooperation, we hope that hosting this consortium will catalyse the conversations necessary to inform a robust framework of governance for global digital currencies."
"Any evaluation of digital currencies should consider both policy and business objectives, as well as the unique circumstances that face different economies around the world, in order to fully evaluate their risks and benefits," said Lesetja Kganyago, Governor of the South African Reserve Bank. "Bringing together diverse perspectives through this consortium will allow for this holistic review. In order to achieve this, we need the public and private sector to collaborate."
"While digital currencies offer wide possibilities, these have to be assessed against the fundamental objectives of economic advancement and shared prosperity," said Patrick Ngugi Njoroge, Governor of the Central Bank of Kenya. "Global governance of the diverse initiatives provides greater assurance of this outcome."
"Governance is the core pillar of any form of digital currency," said Mark Carney, Governor of the Bank of England. "It is critical that any framework on digital currencies ensures security, efficiency and legitimacy of payments while ensuring fair and open competition. We welcome the World Economic Forum's platform to help develop a robust governance framework for inclusion through digital currencies."
"We are exploring the potential that properly-regulated digital currencies hold for cheaper and faster cross-border payments, financial inclusion, and rooting out illicit finance," said Tharman Shanmugaratnam, Senior Minister and Chairman, Monetary Authority of Singapore. "This dialogue between public and private sector players is now essential, so we find the right roles for each in realizing this potential."
"We are watching closely as digital currencies increasingly become an area of focus around the world," said Eric Parrado, Chief Economist, Inter-American Development Bank. "They may unlock new opportunities for efficiency and inclusion, but this can only happen with the appropriate infrastructure and guardrails."
"The release of digital currencies will have far-reaching implications, from domestic financial stability to international trade," said Rania A. Al-Mashat, Minister of International Cooperation, Egypt. "As such, it is imperative that efforts to regulate digital currencies are well-informed, collaborative, and global in nature."
"Building on our collaboration around the World Economic Forum's Central Bank Digital Currency Toolkit, we are eager to continue exploring the pillars of well-informed approaches to digital currency through this consortium," said Rasheed Al Maraj, Governor of the Central Bank of Bahrain.
"Having witnessed firsthand technology leapfrog East and West African financial markets forward over the last decade, we are excited that this initiative will bring leaders from around the world to share best practices and will work on truly global policy recommendations," said Elizabeth Rossiello, Chief Executive Officer of AZA Finance.
"We welcome the dialogue the World Economic Forum is facilitating about digital currencies," said David Marcus, Head of Calibra, Facebook, Libra Board Member. "We agree that good regulation is important for the success and safe adoption of digital currency platforms and are looking forward to continue to engage in this constructive conversation."
"Digital currencies have the potential to improve access to financial markets, but proper oversight and governance are required," said Rob Heyvaert, Founder and Managing Partner of Motive Partners. "The World Economic Forum is uniquely placed to bring together the private and public sectors to discuss these issues and tackle the challenges ahead."
"Digital currencies are a tremendous opportunity to make the financial system more accessible and fair," said Neha Narula, Director, Digital Currency Initiative, Massachusetts Institute of Technology (MIT). Creating an inclusive, integrated global digital currency system requires dialogue across stakeholders ranging from finance ministers to open source developers, and the World Economic Forum is in an ideal position to facilitate this important conversation.
"Trust is needed in this space now more than ever," said Joseph Thompson, Chief Executive Officer of AID:Tech. "Creating new economic opportunities and a paradigm shift in how technology is used can benefit all societies. What we need now is multistakeholder cooperation that is anchored in principles of social justice."
"It's rare that such an important global organization takes into consideration the context of developing countries in the application of Fourth Industrial Revolution technology to achieve the SDGs," said Maria Antonia Arroyo, Principal of the Ignite Impact Fund. "Stablecoin is an important development that, if properly implemented and responsible to the concerns of civil society, will be effective at universal financial inclusion."
"New technologies, like blockchain, have helped catalyze a revolution in the mechanics of money," said Joseph Lubin, Founder of ConsenSys. "We applaud the efforts by the WEF in actively researching digital currencies, including those that are blockchain-based, as a means to foster innovation but also ensure that central banks can maintain their role as stewards of the economy. The future of money is digital and central banks and the public sector have a crucial part to play in ensuring that this future is sustainable, inclusive and positive for society."
This initiative builds on work done by the Forum over the past year, convening a global community of central banks to co-design a policy framework for the adoption of digital currencies. The Forum's Global Technology Governance Summit will take place in San Francisco from 21-22 April. Governance of digital currency will be a core pillar.
Uncertainty and Instability: The World in Two Words
"I would use two words to describe the state of the world today: uncertainty and instability," said António Guterres, Secretary-General of the United Nations. Guterres made his statement during a plenary session of the World Economic Forum Annual Meeting 2020.
Using a Christian Biblical reference to the Four Horsemen of the Apocalypse, Guterres described what he called four "huge challenges" to the world today: climate change, mistrust of leaders, increased geopolitical tension, and the dark side of the technological revolution.
"Climate change is the defining issue of our time," he said. It represents an "existential threat" to humankind. "The planet will not be destroyed. What will be destroyed is our capacity to live on the planet."
To keep the global temperature within the range targeted by scientists, carbon emissions will need to be held below those projected by the Paris Agreement. Countries that he called the "big emitters" will need to make bigger strides; 80% of emissions come from the member nations of the G20 group.
He called for a three-step programme to tackle this: carbon pricing; a shift from taxation on income to one on carbon; and the elimination of fossil fuel subsidies. "As a taxpayer I can't accept the idea that my taxes are used to melt glaciers," he said. "It doesn't make any sense."
As a measure of mistrust, Guterres noted that 66 countries experienced major demonstrations last year. "In each country, the pretext is different, but there is an underlying factor: mistrust," he said. "The lack of trust in local establishments." People believe that the fruits of globalization are not being fairly distributed. "Seven in 10 people in the world live in countries where inequality is growing."
His recipe for improvement would start with governments giving a "voice to the people", particularly to young people, and with special attention to gender equality. All stakeholders (including civil society, governments and businesspeople) should work together, notably in the pursuit of the Sustainable Development Goals.
Increased geopolitical tensions are further exacerbated by weaknesses in institutions. For example, the UN Security Council's "inability to take decisions" or to enforce the ones they do take, such as the arms embargo for Libya. "We need a global economy," he said. "And we need multilateral institutions to be in charge."
To combat "chaos in cyberspace and ensure that artificial intelligence becomes a force for good, we need to boost international cooperation," he said. To that end, multilateral organizations should change their modus operandi to become more agile, working in networks. "Inclusive multilateralism" would extend beyond national governments to include more participation from local authorities, civil society, business leaders and others.