Cutting-edge technologies against floods, fires and extreme weather events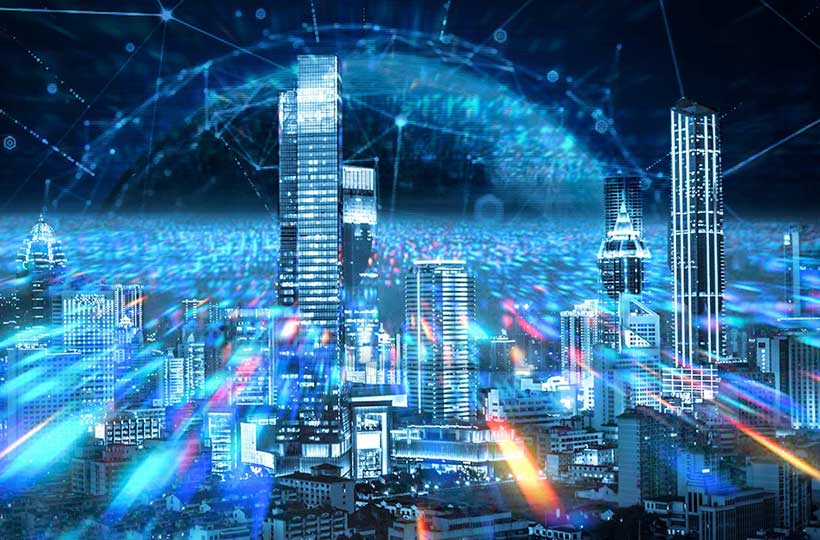 Big Data to process information in real-time during disasters, Artificial Intelligence applied to language filtering and a mobile app to alert citizens are some of the technologies presented. On 9- 10 May 2019, experts in floods, fires and extreme weather management from around Europe will meet in Venice to introduce and employ the tools developed by the H2020 project "I-REACT". The solutions developed in 3-year of intensive work and their core technology will be released as a free, open-source software for a larger adoption and use.
A new cross-platform mobile application to improve the monitoring and the real-time reporting. Wearables that locate and monitor the status of first responders. Updated and actionable satellite information to better assess how a fire, a flood or heavy rains may evolve. Accurate forecasts to predict the onset of weather extremes.
These are some of technologies that emergency responders will now be able to use, thanks to the Big Data platform developed by I-REACT.
The results of this project, funded by the European Union, will be shared in a workshop that will take place on 9-10 May, at the premises of UNESCO Regional Bureau for Science and Culture in Europe in Venice.
Among the attendees of the workshop will be representatives of Specialised Programme of the United Nations, European Commission and Civil Protection agencies and emergency management experts from around Europe.
The I-REACT solutions will be tested first-hand, through an in-field simulation – including flood and wildfire scenarios – thanks to the cooperation with the staff of the Civil Protection Department of Venice and its professional volunteers. They will be managed through the main technology of the project: a centralized, modular and interoperable Big Data platform. It combines data from multiple information sources such as weather prediction at different scales, models for climate projections and early warning forecasts for flood, fires and extreme weather events. The platform also incorporates a social media engine that uses natural language processing and machine learning to filter information from Twitter, providing real-time insights of the situation.
"Big Data and Artificial Intelligence are the main strengths of the project, as they allow us to transform raw data into useful information", explains Fabrizio Dominici, head of the Mobile Solution research area at the LINKS Foundation of Turin and coordinator of the I-REACT project. "This is extremely helpful nowadays, since Social Media has turned each citizen into a source of information. In addition, the project also features a mobile app that enables citizens to share geolocalised photos and information on disasters. "
"UNESCO contributes to Disaster Risk Reduction and technological solutions for improving prediction and management of disasters.", explains Ana Luiza Massot Thompson-Flores, Director of the UNESCO Regional Bureau for Science and Culture in Europe. "The I-REACT project is an important component of our Regional Bureau's efforts in line with the Sendai Framework for Disaster Risk Reduction 2015-2030 that stresses the importance of using appropriate communications, geospatial and space-based technologies to support our member states in coping with climate change risks."
This event represents an excellent opportunity to show the results of more than 3 years of hard work and close collaboration among 20 European partners. All the technologies are now available for Civil Protection Agencies, emergency managers and insurance companies. Our tools are modular, easily integrated with the existing services, and enable a multi-agency, cross-border disaster management.
The 2-day workshop will be a turning point, marking the end of the implementation of the research and innovation activities of the EU-funded I-REACT project and inaugurating the breakthrough of its resulting cutting-edge technologies.
Medicine from the Sky: Telangana Hits Milestone for Drone Delivery of Medical Supplies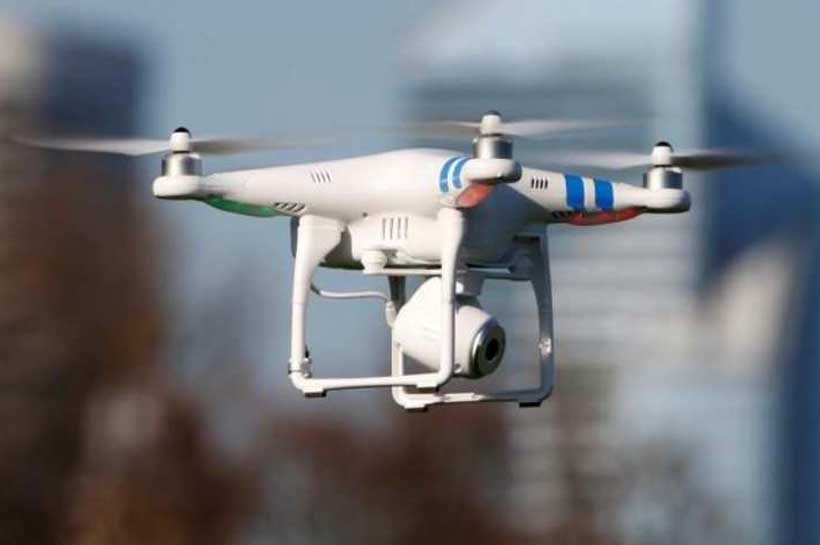 The Government of Telangana has been exploring the use of drones to increase access to healthcare for communities across the state. Drones can dramatically cut transport times and increase supply chain efficiencies. Countries around the world have experimented with drones for last-mile delivery for the past five years, but the first big leap forward took place in Rwanda, where experiments, or pilot projects, matured into national-scale implementations. Through drones, Rwanda cut the delivery time of medical goods from four hours to fifteen minutes, in some cases, and saved thousands of lives in the process.
Now, Telangana is one step closer to actioning its own large-scale programme to deliver blood and transport of medical samples via drone. The Government has adopted a new framework to implement drones for last mile delivery. This will integrate them into the state's healthcare supply chain. Co-designed with the World Economic Forum and Healthnet Global Limited, an Apollo Hospitals Group company, the framework will become the foundation for the pilot project to test drone delivery and eventually for an RFP.
"Drones are helping people in remote rural areas become connected to important services," said Timothy Reuter, Head of Aerospace and Drones, World Economic Forum. "Adopting this framework brings Telangana one step closer to rolling out a system that could save lives. It outlines what challenges drones can solve, how to oversee operations and how to implement them. We are looking forward to the next steps of this project."
"Apollo Hospitals Group company HealthNet Global Limited truly believes that use of Drones for transport of Organs and other Medical aid will contribute to saving many lives. We are happy working with the World Economic Forum and Government of Telangana, as a clinical partner in this drones project, which I am sure is the next step in our journey of remote healthcare delivery," says Dr. Sangita Reddy, JMD Apollo Hospitals Group.
"Telangana has been a pioneer in using technology for improving the lives of the citizens. Using drones to deliver blood and other medical goods to people in remote and inaccessible areas is an exemplary project that demonstrates use of technology for the social good," said K.T. Rama Rao, Minister for Information Technology and Electronics and Communication, Industries and Municipal Administration and Urban Development. This project that could save lives would serve as a reference model for other States in India.
The framework outlines the key factors in evaluating drone operations and the technical requirements for each use case. It will ensure government services are used as efficiently as possible and will serve as the starting point for discussions with civil aviation authorities.
This framework is part of the Drones and Tomorrow's Airspace Portfolio, run out of the World Economic Forum Centre for the Fourth Industrial Revolution India. The Network brings together government, business, start-ups, international organizations and NGOs to co-design innovative policy solutions to accelerate the benefits of emerging technologies such as drones, artificial intelligence, internet of things, and blockchain while mitigating the risks. Pilot projects have already positively impacted the ecosystem of autonomous flight around the world. A first of its kind Performances Based Regulation (PBR) was published in Rwanda, testing the theory that by promoting a risk focused methodology to evaluating operations, instead of traditional prescriptive government mandates, new and socially important use cases can be enabled. Learn more in our Advanced Drone Operations Toolkit: Accelerating the Drone Revolution.
With 50,000 Start-ups Registered, India Aims For As Many More By 2024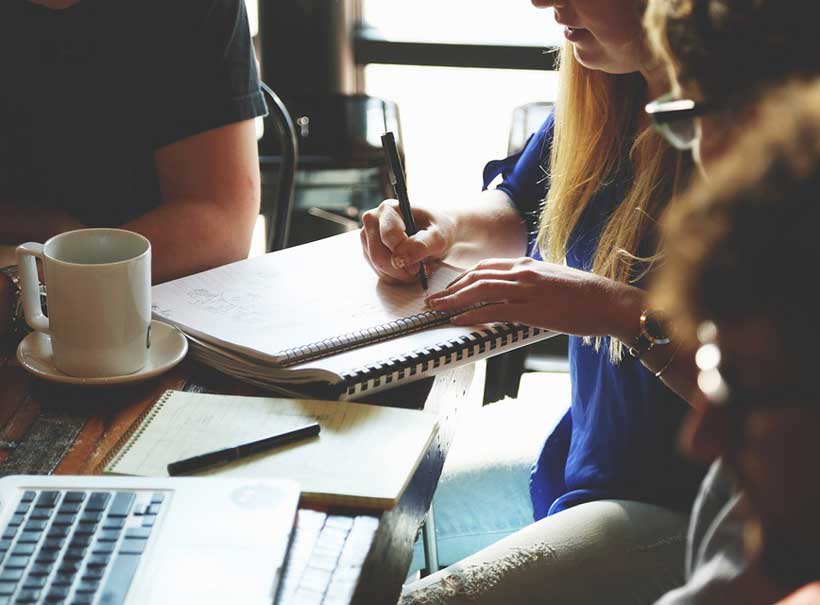 "There are 50,000 registered start-ups in India, and there will be 50,000 more by 2024 at this pace," said Guruprasad Mohapatra, Secretary at the Department for Promotion of Industry and Internal Trade of India. There has been tremendous attitudinal change among government departments, he said, speaking for himself as well as colleagues in different parts of government. He added that this change has been accelerated since 2015-16 when a new policy came into effect. Regulators and officials now see potential in start-ups, and are invested in boosting their size and number.
Indian start-ups have come into their own in the last four to five years, agreed Shailendra Singh, Managing Director, Sequoia Capital India, Singapore. The optimism, the ability to dream, the amount and quality of capital available, the sheer size and scale of start-ups, as well as their ambition and ability to execute globally, are remarkable. "It is exciting to back these companies that have both disrupted existing companies and become full-stack online and offline businesses themselves," he said, "Technology is intrinsic to these companies, not only impacting them at a superficial level."
Asian start-ups are significantly different from their counterparts in Silicon Valley, Singh said, where markets are deep and very large, and companies have the incentive to do one thing and do it very well. Companies also need not go outside. In Asia, on the other hand, there are "lots of white spaces" and individual markets are very small, so that companies can and must quickly mutate to related businesses. For instance, Indonesian start-up Gojek started as a bike rental service, and then branched out into logistics, payments, delivery, etc.
Sharing the experience of the fast-growing hospitality start-up, OYO, Aditya Ghosh, the company's Chief Executive Officer said that OYO realized early on that the best way to create higher margins was to own the entire value chain end-to-end – operations, properties, customer experience and so on. It also grew a diversified portfolio with multiple brands offering hotel rooms, holiday homes, cloud kitchens and co-working spaces, resulting in an "omnichannel presence".
What business needs from the government is investment in infrastructure and ecosystem, much of which relies on removing ground-level constraints, and providing light-touch but adequate regulation that ensures Indian companies enjoy credibility as they scale-up globally. It is essential for businesses to have regular and deep engagement with policy-makers so they can take steps to pre-empt a full-blown a crisis. They must also nurture and train talent to create innovative mindsets for the next wave of start-ups.
India must also overcome some systemic challenges, such as low participation of women in the workforce, said Ankiti Bose, Co-Founder and Chief Executive Officer, Zilingo, Singapore, a four-year-old start-up that has brought technology and seamless connectivity to supply chains in the global clothing industry. With adequate data and regulatory support, Zilingo could "bring in capital at an unprecedented scale" to the fragmented, typically small apparel manufacturers and sellers in India, she said.
Mohapatra emphasized that the government is committed to improving women's participation – by providing preferential access to capital to women-led start-ups, for instance – but the issue is of wider inclusion. "There are large tracts of India untouched by start-up presence," he said, adding that the government is committed to spreading its start-up mission to the country's more disadvantaged areas.
The government is committed to providing technology start-ups with room to experiment and develop without setting tight regulatory boundaries, as it did with the IT sector and the aviation sector earlier, he added.
UK Government First to Pilot AI Procurement Guidelines Co-Designed with WEF
The World Economic Forum, the international organization for public-private cooperation, released the world's first government procurement guidelines for artificial intelligence (AI). The United Kingdom will be the first to pilot or test these guidelines, potentially accelerating the use of artificial intelligence in the public sector.
Governments want to acquire AI solutions to streamline processes and provide insights into key sectors such as transportation, healthcare and public services. However, officials often lack experience in acquiring such solutions and many public institutions are cautious about harnessing this rapidly developing technology at a time when we are only beginning to understand the risks as well as the opportunities.
Growing public concerns around bias, privacy, accountability and transparency of the technology has added an extra layer of complexity to a potential roll out on a national level. The AI Procurement Guidelines for Governments have been designed help officials keep up with this rapidly developing technology and mitigate the risks.
The guidelines were co-designed by the World Economic Forum's Artificial Intelligence and Machine Learning team and fellows embedded from UK Government's Office of AI, Deloitte, Salesforce and Splunk. Members of government, academia, civil society and the private sector were consulted throughout a ten-month development process, which incorporated workshops and interviews with government procurement officials and private sector procurement professionals.
The report provides the requirements a government official should address before acquiring and deploying AI solutions and services. It also provides the questions that companies should answer about their AI development and how the data is used and processed. The guidelines also include explanatory text elaborating on how to implement, key questions to ask and case studies.
"AI solutions hold the potential to vastly improve government operations and administer public benefits to citizens in new ways, ranging from traffic management to healthcare delivery to processing tax forms," said Eddan Katz, AI Project Lead, World Economic Forum. "These guidelines empower governments and international bodies to set the right policies, protocols, and assessment criteria that will facilitate effective, responsible and ethical public use of AI. Once standards are set and widely adopted, we could see new policies emerge to help navigate an uncertain ecosystem."
"How government buys services for taxpayers has an impact far wider than the public sector – by taking a dynamic approach we can boost innovation, create competitive markets and support public trust in artificial intelligence," said Minister for Digital Matt Warman. "These new guidelines place the UK at the forefront of procuring AI and will help the public sector better serve the public, make it easier for firms bidding for new contracts and set a world standard in how governments work with artificial intelligence."
"New uses of AI that are of interest to government will continue to emerge and will bring with them both benefits and risks," Katz said. "It is important that governments prepare for this future now by investing in building responsible practices for how they procure AI."
By leveraging the role of governments as market actors, the AI guidelines for procurement could have a significant impact on the shaping of norms throughout the industry of AI solutions providers. The standardization of ethics and risk management expectations will likely extend across other sectors in the market.
The World Economic Forum's Unlocking Public Sector AI project is bringing together a multistakeholder community to empower government officials to more confidently make responsible purchasing decisions. Over the next six months, governments around the world will test and pilot these guidelines. Further iterations will be published based on feedback learned on the ground.
Additional quotes:
"Splunk has supported the development of these guidelines and worked closely with the WEF and UK Government," said Lenny Stein, Senior Vice President, Global Affairs, Splunk. "We will help pilot them in the UK and, believe the guidance will enable Governments across the world, transform citizen services and deliver ethically sound and beneficial AI based solutions."