Which system suits Pakistan: Democracy or technocracy?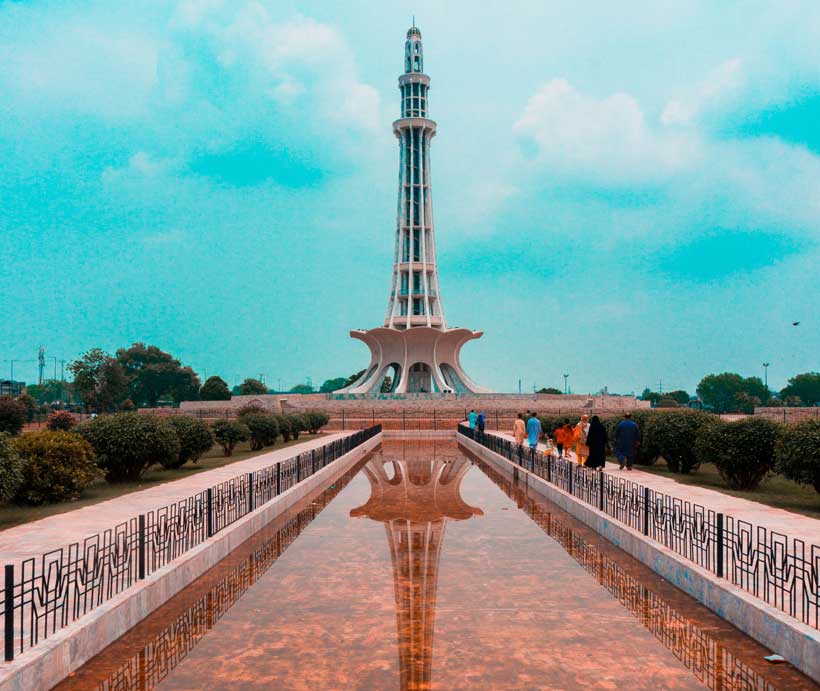 General Zia was enamored of the presidential system. He claimed that the Quaid-i-Azam had opted for this system in a note in his diary. What was the Quaid's note? The handwritten note dated July 10, 1947 states: "Dangers of Parliamentary Form of Government: 1) Parliamentary form of government – it has worked satisfactorily so far in England nowhere else; 2) Presidential form of government (more suited to Pakistan)". In reality, the Quaid did not expect elected governments could be dismissed under a presidential system. While speaking in the Indian Central Assembly on the colonial government's decision to punish the officers of the Indian National Army, the Quaid said: "…when the time comes, my army in Pakistan shall, without doubt, maintain all loyalty, whatever the liability, and if anyone did not do so, be he a soldier or be he an officer or civilian, he will go the same way as William Joyce and John Amery." (The two members of the English elite, the latter a son of the secretary of state for India, were executed for supporting Hitler during the Second World War).
The Quaid may have the subconscious worry that feudal landlords in a parliamentary system would not allow democracy to function. The landlords in Punjab and Sindh always supported the Unionist party. They switched over to Muslim League as Congress had vowed to follow socialist secular policies.
In India, feudal fiefs were abolished in 1948. But, they have a heyday in Pakistan even today because of a decision of Shariat Appellate Bench of the Supreme Court of Pakistan in the Qazalbash Waqf versus Chief Land Commissioner, Punjab case on August 10, 1989 (made effective from March 23, 1990). The Court, by a 3-2 vote declared land reforms un-Islamic and repugnant to injunctions of Islam.
Constitutional hypocrisy
Jamsheed Marker, in his book Cover Point, observes ` Liaquat … moved the Objectives Resolution, which declared Pakistan to be an 'Islamic State' (Cover Point, p. 33)". Liaquat Ali Khan could not foresee, Objectives Resolution (Allah's sovereignty) would be warped to justify perpetuation of feudal aristocracy and persecution of minorities.
Under Article 38 (f) and Senate's resolution No. 393 (July 9, 2018), Security and Exchange Commission of Pakistan enforced Shariah Governance Regulations 2018 for abolition of riba.
Gnawing reality of complex interest-based economic forced the government to continue paying interest on loans and international transactions notwithstanding..
No social justice
Article 38 is titled `Promotion of social and economic well-being of the people'. And abolition of riba is just a sub-paragraph. While we re-christened riba as PLS, partnership as modarba / mosharika, so on, we did nothing to provide social justice to the people. We tax people without taxpayers' welfare. Locke and others say government can't tax without taxpayer's consent.
Quest for stability
Neither the presidential nor the parliamentary form of government is a bulwark against instability. We have witnessed budgetary shutdowns and lock-horns even in US presidential system.
Pakistan's demokratia practitioners are subconsciously contemptuous of separation of powers. The stakeholders appear to suffer from 'I'm the constitution' narcissism. They `glistened' our constitution with `golden' interpolation of a president in uniform, and another a life-long president. We had a civilian martial-law administrator also. Former secretary finance, Saeed Ahmed Qureshi in his book Governance Deficit: A Case Study of Pakistani (p.56) recounts `Eight blows to the Constitutional System' including dissolution of the Constituent Assembly, dismissal of elected prime ministers, induction of General Ayub Khan as defence minister on October24, 1954, and imposition of martial or quasi-martial law `for 33 out of Pakistan's 68 years of history'.
I'm-the-Constitution syndrome?
Our constitutional history is caricatured by egoistic clash between power claimants. Even judicial judgments swung in direction of wind vanes of the time. Shortly before pronouncing his verdict on Dosso case, Justice Muneer declared that 'when politics enters the portals of the palace of Justice, democracy, its cherished inmate, walks out by the backdoor' (Roedad Khan, Pakistan: A Dream gone Sour, p. 175).
The king-pins in various institutions tend to forget French jurist Jean Bodin's dictum `majesta est summa in civas ac subditoes legibusque salute potestas, that is 'highest power over citizens and subjects, unrestrained by law' (p. 179 ibid.). Bodin explained power resides with whosoever has 'power to coerce'. It does not reside with electorate, parliament, judiciary or even constitution. In the past, our bureaucrats, judges, politicos, and even praetorian rulers fought tooth and nail to prove `I'm the locus in quo of ultimate power. Take gen Zia. He had nothing but contempt for the Constitution and democratic norms (p.87. ibid.). While addressing a press conference in Teheran, he said, "What is the Constitution?" "It is a booklet with ten or twelve pages. I can tear them up and say that from tomorrow we shall live under a different system. Is there anybody to stop me? Today the people will follow wherever I lead them. All the politicians including the once mighty Mr. Bhutto will follow me with their tail wagging (ibid. pp. 87-88). Dicey said, "No Constitution can be absolutely safe from a Revolution or a coup detat".
Julius Caesar and Napoleon also harboured extra-constitutional hallucinations. Napoleon told Moreau de Lyonne, "The constitution, what is it but a heap of ruins. Has it not been successively the sport of every party?" "Has not every kind of tyranny been committed in its name since the day of its establishment?" During his self-crowning in 1804, Napoleon said, "What is the throne, a bit of wood gilded and covered with velvet. I am the state. I alone am here, the representative of the people". Alas! All emblems (now albums) of le pouvoir, in uniform or civvies, were mortal.
India's fundamental-lawmaker Ambedkar prophetically remarked, `However good a Constitution may be, if those who are implementing it are not good, it will prove to be bad. However bad a Constitution may be, if those implementing it are good, it will prove to be good'. Ambedkar's atman (spirit) must be swirling in pain to see conduct of practitioners of democracy _ saffronisation, bigotry, war cries, exploitation, and what not. But a plus point for Indian democrats. The Indian Constitution allows the President to dissolve the elected parliament. But, he never did so.
In Pakistan, it is the vested interests, not demo (people) of demo-kratia, who rule. There is no social democracy. To quote BR Ambedkar, `Political democracy cannot last unless there lies at the base of it social democracy. What does social democracy mean? It means a way of life which recognizes liberty, equality and fraternity as the principles of life'. The fault lies with democrats, not the democracy, whether presidential or parliamentary.
Surreptitious technocracy
With change of Pakistan's State Bank's governor and transfer of Federal-Bureau-of-Revenue chief a surreptitious technocratic coup d'état appears to be underway. Democracy is synonymous with `participation' of the common man in governing process. But, it has never been so. Noam Chomsky points out that even the American masses are like a "bewildered herd" that has stopped thinking (Noam Chomsky, Media Control: The Spectacular Achievements of Propaganda, p.16). He asserts that, in a "properly functioning democracy", there are a "small percentage of the people", a "specialised class of citizens" who … analyse, execute, make decisions and run things in the political, economic, and ideological systems".
Inherent flaws of democracy leads to rise of technocratic elites. Technocrats did successfully help Ayub in the country's rapid industrialization. But, they uncannily accentuated concentration of wealth and economic power. Disparities in incomes and assets between poor and rich households led to rise of 22 industrial robber barons. Ayub's economic wizard, Dr. Mahbubul Haq later published `Seven sins of economic planners in Pakistan' to identify his planning mistakes. Thank god! Paikstan now has no plan, at all. It is on auto pilot.
In a sharp contrast to Ayub, Gen Ziaul Haq annulled the second phase of "feudal" Bhutto's land reforms to gain political support of big landowners against the country's elected and deposed populist prime minister.
Iron law of technocratic oligarchy
A German sociologist Robert Michels in his 1911 book, Political Parties postulated Iron Law of Oligarchy. Michels stated that the raison detre of representative democracy is eliminating elite rule. It is an impossible goal. The representative democracy is a façade legitimizing the rule of particular elite, and that elite rule, which he refers to as oligarchy, is inevitable.
According to the "iron law," democracy and large-scale organization are incompatible. The `rule by an elite, or oligarchy, is inevitable upshot of "tactical and technical necessities" of democratic organisations. All organisations eventually come to be run by a "leadership class", who often function as paid administrators, executives, spokespersons or political strategists for the organization. Far from being "servants of the masses", the "leadership class," rather than the organization's membership, will inevitably dominate the organization's power structures. They control access to information, with little accountability. They manage to centralise their power , as masses (rank-and-file members) are apathetic, and indifferent to their organization's decision-making processes.
No large and complex organization can function purely as a direct democracy. Power within an organization will always get delegated to individuals within that group, elected or otherwise.
Democratic attempts to hold leadership positions accountable are bound to fail. The oligarchy has power to reward loyalty, gag dissent and influence members (masses).
Mafias
William A. Welsh says, `The rise of democracy has signaled the decline of elites (Leaders and Elites, p.1). Not true of Pakistan? Here talent rusts and mafias prevail. We see mafias all around, in media, politics, justice, education and health-care.
The Iron Law of Oligarchy smacks of ideas in The Theory and Practice of Oligarchical Collectivism, a fictional book in the dystopian novel Nineteen Eighty-Four (1949) by George Orwell. Throughout recorded time, and probably since the end of the Neolithic Age, there have been three kinds of people in the world, the High, the Middle, and the Low. The examples of Lee Kwan Yew in Singapore, Mahathir Mohammed in Malaysia, Deng Xiaoping and Xi Jinping in China, Park Chung-hee in Korea illustrate how `high' visionary leaders backed by a strong central government can rapidly transform nations.
Why are technocrats necessary?
Because politicians lack `foresight' of scientific advances in agriculture, engineering, artificial intelligence, automated industrial manufacturing, medical biotechnology. Only technocrats could correct socio-economic injustice through accelerated economic development.
Aristotelian democracy and Pakistan
In his study of political systems (oligarchy, monarchy, etc), Aristotle concluded demokratia was probably the best system. The problem that bothered him was that the majority of free people (excluding women and slaves) would use their brute voting power to introduce pro-poor legislation like taking away property from the rich.
Aristotle suggested that we reduce income inequalities so that have-not representatives of the poor people were not tempted to prowl upon haves' property. James Maddison (USA) harboured similar concerns. He feared `if freemen had democracy, then the poor farmers would insist on taking property from the rich' via land reforms (Noam Chomsky, Power Systems, p 84). The fear was addressed by creating a senate (US) or a house of lords (Britain) to forestall legislative vulgarities of house of representative or a house of commons.
Aristotle would rejoice in the grave to see both, Pakistan's National Assembly and the Senate, being populated by the rich. One member, three-time prime minister, defiantly wears Louis Moinet `Meteoris' wrist-watch, worth about Rs460million. Another, a vocal proponent of Medina State, lives in a 300-kanal-and-10- marla house. The gentleman prime ministers never took any legislative steps to equalise citizens in access to education, medi-care, housing and jobs; in short, in all realms of life. No government looked into the origin of landed aristocracy, chiefs and chieftains in the subcontinent during the Mughal and British periods. Doubtless, our democracy is Aristotle's dream as it is stable, rich and pro-rich.
Aristotelian remedy: Golden Mean
In his foundational work on human ethics `Nicomachean ethics', Aristotle postulates: (a) justice exists only between men whose relations are regulated by law, and (b) law exists for men whose relation is defined by injustice. So, law was bludgeon to correct injustice. Aristotle admitted that societies are flawed as the relation between individuals is based on caprice, avarice, and injustice. He was optimistic that societies would balance personal desires (gain-loss, cost-benefit) by evolving a `Golden Mean', a set of rules treating all individuals equally before law. The maxim was `treat others as you would like to treat yourself'. If we perceive the `Golden Mean ' as a weighted average, then masses in Pakistan carry the least weight vis-à-vis classes (elites, mafias).
Inference
In Pakistan, democracy has failed to deliver goods. Technocracy has become synonymous with subjugation to accommodation of IMF and World-Bank's throwaways. The society remains unruffled when a Moeen, Shaukat Aziz et. al. drop from heavens to become a prime minister. Why not lease out the country to IMF? Or, still better, to the highest bidder. To correct multifaceted social injustice, all stakeholders, in khaki and mufti, should try to evolve Aristotelian `Golden Mean'. Or else, continue on auto-pilot until divine retribution strikes.
Current Political Scenario in Pakistan
Imran Khan, born in 1952, educated in the UK, brought-up in Western Word, very well aware of Western Culture, yet equipped with strong traditional values, is 22nd Prime Minister of Pakistan. He is known for his honesty, love for humanity, and great leadership qualities. He asserted himself in the international community as a visionary global leader, especially after his speech in the UN General Assembly in 2019, which has made him attract international attention.
He struggled for 22 years to become Prime Minister of Pakistan. He is also Chairman of Pakistan Tehreek-e-Insaf (PTI) – a political party that he formed in 1996. As a result of General election 2018, PTI won 116 seats in the National assembly out of 270 and declared the largest political party.
After taking charge of his office, PTI announced a 100-day agenda for a possible future government. The agenda included sweeping reforms in almost all areas of Government, including the creation of a new province in Southern Punjab, fast-tracking of the merger of Federally Administered Tribal Areas into Khyber Pakhtunkhwa, the betterment of law and order situation in Karachi, and betterment of relations with Baloch political leaders. In his first spec h, he announced that as he is impressed by China, how they eradicated poverty and corruption, he would like to learn from the Chinese experience.
PTI was envisaged as a Movement to fight for a just and equitable society based on the system that Prophet Mohammad(PBUH) laid down in the Medina Charter, which was the foundation of the model Islamic state, an egalitarian society based on the rule of law and economic justice – the first welfare state in the history of humankind. It is these principles of justice and egalitarianism that Quaid-i-Azam Mohammad Ali Jinnah envisaged Pakistan, and it is these principles that are the foundation of PTI.
During his election campaign, he made several promises with people of Pakistan, and masses trusted him and voted him. It was a very unusual election in Pakistan, against the traditional politics, the majority voted him, especially the middle class, educated people, and youth& women. He emerged as the third most popular leader in the history of Pakistan, just after Muhammad Ali Jinnah, the founder of Pakistan and former Prime Minister Zulfiqar Ali Bhutto.
People of Pakistan had high expectations from him in return for voting him and trusting him. Unfortunately, most of the expectations turned unfulfilled. The cost of living has gone up, shortage of Atta, Sugar, Petrol, high inflation, devaluation of currency, joblessness, shortage of electricity, etc., are common issues hitting the common man. Yet, he enjoys popularity. Most people believe that PM Imran Khan is sincere and wanted to full-fill his promises, but his team is not with him on the same page. Masses still do not blame him but blame his team instead.
In fact, it is believed that although Imran Khan is the Prime Minister of Pakistan because of some of his good deeds which All-mighty Allah (God) liked and elevated him to the long-desired position as Prime Minister of Pakistan. But it is not the PTI-led Government.
His team includes non-elected members, foreign imported members, dual national members, electable elite, who joined him only recently for getting better positions in his Government. The hard-core, PTI workers are out-side his Government or a very little percentage at some unimportant positions. For example, the most important is Finance, a non-PTI led, Governor State Bank, led by non-=PTI, Strategic Planning, led by non-PTI, Interior Ministry, again a non-PTI-led, Commerce, again a non-PTI led, and so on….
Some of PTI friends argue that previous Governments also hired Imported, non-elected, and dual nationals in their tenures. It is true, the previous Government also did similar things, but what happens to them? Are people of Pakistan liked their acts? Voted them again? If PM Imran Khan also follow their path and he should be ready to face the same outcome.
We voted PTI for a change, reforms, meritocracy, justice, equality, change of status quo, and transformation completely. People of Pakistan can sacrifice a lot but have voted PTI for a cause. It is afraid if the cause is not served, the people of Pakistan may think differently. Pakistan can not afford any more crisis. The rapidly Emerging Geopolitical scenario may not allow us to have any disturbance internally.
However, neutral, intellectuals in Pakistan think that; is he so helpless? Is making his team was not his own choice? What were pressures to form a team of not-his-choice? And so many similar questions. At least, people may blame him for not making his team based on merit, honesty, sincerity, loyalty with Pakistan. It is suggested, PM Imran Khan should think about how to satisfy the public before it is too late.
Pandemic is the weapon to remain the 'throne' sustainable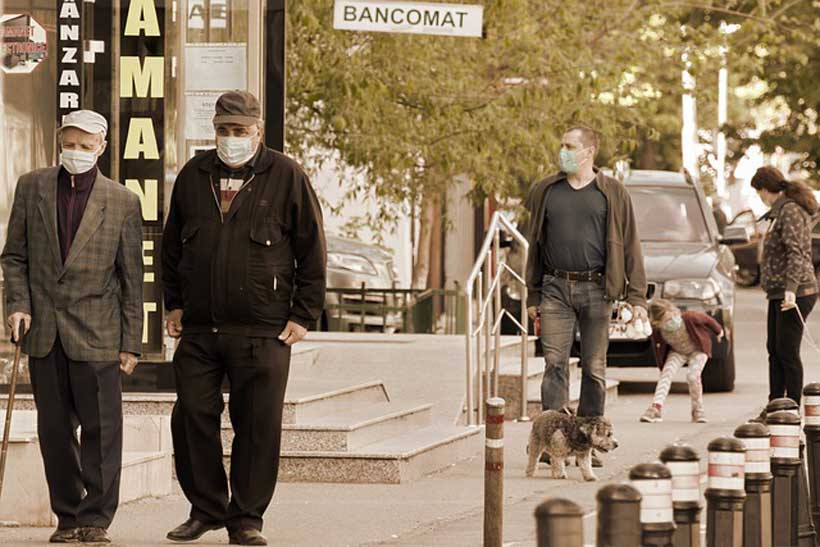 Do you think, now rulers are using the pandemic for its favor? How pandemic is appearing in front of the people? In what ways is pandemic being sold? The government using this Covid-19 for its sustainable advertisement. When Coronavirus is deadly to the average people, at the same time it is an important tool to persistence to the government. This unknown enemy is the main topic of discussion in the national parliament. But the budgetary allocation in the health sector is poor. Pandemic is the common trading point from the MP and to the government bureaucrats. It is the weapon to remain the 'throne' sustainable.
The European country Hungary has set an excellent example. That defective democratic country has become completely autocratic country. Prime Minister Viktor Urban has been given the power to rule the country until the end of the Coronavirus crisis. As a result, parliamentary elections were effectively canceled. Urban says, he needs to have such capabilities to prevent coronavirus infections. Israeli Prime Minister Benjamin Netanyahu has postponed Hearing a corruption case against him for three months. Interesting thing, corrupted rulers are using this crisis to their favor.
In the post-independence Indian subcontinent, famine and natural disasters have occurred at different times. The Colonial rulers have tried to suppress the citizens through those disasters. Colonially, the Indian subcontinent has also learned how to sell a national crisis and how to suppress and absorb its citizens. Now the government of this subcontinent is still following that same method.
Where one's own life is in crisis, there is less opportunity to think about what is happening to others. Ordinary people only want to know more about the pandemic. They try to know how many dead and how many are infected in COVID-19. And they want to know which area is being under lockdown. Because they need to buy some necessary things, so they are seeking which shopping malls are open for all.
In Bangladesh, the mass media also broadcasting news, according to the needs of ordinary people. The media industry is not able to understand some times it is being used by governmental publicity. And it is the main medium for selling this pandemic. Traditional mass media are not doing any follow-up news about how many people were detained under the Digital Security Act amid the pandemic situation! Even the media did not do any investigative news about how many people lost their lives by extrajudicial killings! How many people have become unemployed? How many farmers are not able to sell their commodities due to the transport crisis? The rich getting richer and the poor getting poorer in the result of the Covid-19 catastrophe.
The consequence of pandemic is everywhere. This virus not only taking away people's lives but also taking away the minimum assurance of human survival. It is doing deep damage to human life. That damage cannot be seen with the open eyes. We can only see the statistics. We only see the number of dead and infected people.
When the state goes through a national crisis, other problems become minor. The same thing has happened in the case of Bangladesh. The ruling government has been ruled since 2008 has now matured. There is no battle in the political ground because of the Covid-19 crisis. So-called opposition party BNP has almost been suppressed. The government has increased surveillance everywhere in the name of Coronavirus confrontation. From airports to people's personal lives is now under surveillance. At this time the only voice that can be heard is the voice of the government and the voice of the bureaucrats. Where no presence of the common people. In this pandemic, the government seems to have become stronger and more powerful.
There are no rebellious music-songs, poem-novel amid Covid-19. No criticism in the mass media. Political ground is calm, with no meetings and rallies. Universities and readymade garments are closed. No movement to control road accidents. No movement against rape. No demand for an increase in salaries and allowances of school teachers. People only seeking to save their lives. Is the government able to fulfill the demands of the people? Or the rulers are strengthening themselves by using this Pandemic.
An Argument on Sino-India Conflict
Lately, tension has built along the China – India disputed borders. Since the Dokhlam crisis, both sides have gradually increased their number of troops in the areas near Pangong lake and Galwan valley region. The expansion of the battalions in these particular regions, for the obvious reasons, fuelled the fear of an extensive confrontation between the two nuclear-armed neighbors. Consequently, on May 5, 2020, scuffles broke out between the Chinese and Indian troops. This has been one of the most enduring disputes, grinding on the men on foot. Moreover, the violent hand-to-hand clashes between the troops of the two sides are risking an open conflict.
Will the crisis heighten or the officials will be successful in defusing it through dialogue? What are the official claims of the two states? What are the reasons for increasing the number of troops in the disputed region? Is Galwan valley strategically significant? Does border infrastructure development play its part in stepping-up the conflict? Why both states cannot afford an all-out war, at present? All these questions need a well-articulated and calculated answer. This article tries to explain the strategic and economic aspects of the recent standoff. Furthermore, it endeavours to answer most of the abovementioned questions and present four reasonable scenarios, forecasting the possible outcome of the standoff.
The argument begins with the demarcated Line of Actual Control (LAC). China and India nourish different opinions on LAC, as it is not a determined frontier as both the states never agreed on where the actual official border lies (or should lie). The unresolved issue of 'who owns which part of the land' has been the exclusive cause of the 1962 war and the 73-day stand-off in the past. This time the 130 km long and 5 km wide Pangong lake became the new battlefield. LAC at Pangong lake is vaguely defined through pointers termed as 'fingers.' India claims that the LAC lies with finger 8 (F8) while China claims that it lies at finger 2 (F2) with the grey area laying in between. An unofficial Indian claim is that the Chinese troops have crossed F5. Some experts including Lt Gen (Retd) H S Pang and Colonel (Retd) Ajay Shukla believe that a part of the grey area (F4 – F8) has been captured by the Chinese troops. They have also termed this disturbance in the status quo as 'intrusion.' On the contrary, the Indian government is hesitant in admitting the claim. Experts also opine that besides Pangong lake area, situation is also worrisome for the Indian administration in the valley of Galwan.
The Chinese claim that its border defence troops have bolstered border control measures and made necessary moves in response to India's illegal construction of defensive facilities across the border into Chinese territory in the Galwan valley region. This region holds extensive strategic significance. It is believed that whosoever occupies this area first, enjoys the High Ground Advantage. Some experts reckon that the construction of 255 km long Darbuk- Shyok- Daulat Beg Oldie (DSDBO) road near the border in Uttarkhand's Lipulekh area, was the crucial factor in sparking clash between the troops of the two states. China had expressed its objection to the road at different occasions.
On a cursory look, the patterns through which India is altering the status of the entire region are threatening its immediate neighbours. China has evinced its discomfort in India's decision of making Laddakh a union territory, unilaterally. Probably it would not be wrong to deduce that the Chinese border activity was a response to BJP's unbridled horse.
While the Indian government is mum on the issue, the Indian Defence Minister Rajnath Singh had initially conceded that a sizeable number of Chinese troops had come into the eastern Ladakh, though later it was claimed as erroneous information. So why the Indian government does not accept this aspect in the first place or why did the government rule-out any presence of Chinese troops on the Indian side of the Galwan valley? The answer is simple. If the government agrees to the claim of the Chinese intrusion, the Indian public would build-up pressure on BJP to take aggressive measures (most favored course of action) i.e. surgical strike against China. Realistically, India cannot demonstrate a jingoistic and aggressive approach towards China. So,if the surgical strike option is dropped, which option is left then? #BoycottChina?
Heading towards the economic aspect of the conflict, to teach China a lesson, Indian people have taken the issue in their hands. To do that, some opportunists have lamely directed the public to boycott the Chinese economy without evaluating how hard it would hit China. Education reformist Sonam Wangchuk, for instance, has asked the Indian public to boycott Chinese software in a week and hardware in a year. It is argued that even with complete boycott, India cannot affect the Chinese economy much because China is not dependent on the Indian market. However, China is the 3rd largest export destination for India. In FY19, for instance, India exported goods worth $16.7 billion to China. In the present state of the Indian economy, what if China boycotts' in response? It is also argued that if China retaliates and boycotts Indian goods, 67% of drug export and 60% of electronic exports will get affected and Indian businesses will suffer gravely.
Without a doubt, the chances for the crisis to escalate are minimal. If the aggressor would have been Pakistan instead of China, PM Modi and his cabal would have set the stage for a ferocious and macho-styled response by now. So far, kudos to the Chinese and Indian governments in maintaining a stable and controlled environment in the handling of this crisis. As of now, both states are indulged in several rounds of talks to de-escalate the crisis.
Considering all the factors, this crisis could perhaps result in any of the four scenarios:
Scenario 1: Initiating War (Chinese Perspective)
At present, China cannot afford to indulge in an all-out war as it is experiencing acceptance in the western world, by holding its multilateralism agenda. As expressed in the Leipzig summit 2020, the Chinese government believes and extends the notion that the world economy could gain steam through solidarity, cooperation, openness, inclusiveness, multilateralism, and strong global governance. Indulging in a severe military expedition would critically dent the Chinese efforts.
Scenario 2: Initiating War (Indian Perspective)
In the midst of an economic crisis and military modernization program, India's desire to fight a full-fledged war against China may not result in victory. The internal issues faced by the BJP government also do not qualify India to risk a war against China.
Scenario 3: India as a US Pawn
In the international arena, China being the sole hegemon challenger and a threat to the US interest in the Asia Pacific, if not shaken has at least weakened the standing of the US. Considering India's socio-economic and political problems, the US can covertly encourage India by extending a lucrative offer for the revival of its looming economy. India could be played as a tool and it would help the US to dent the Chinese rise, especially in the post-pandemic world.
Scenario 4: Peace Process Through Military Establishment
Beijing and New Delhi seem determined to proceed with the settlement through their military establishments. It would be a hard task for both the sides to re-establish the status quo they have rearranged. Considering the larger picture, both military forces would preferably secure their interests and de-escalate. However, it may take some time for the military to absorb the recent unilateral changes on both sides.
It would suffice to conclude, as war benefits none, there is a high possibility that the militaries of the two ends would intelligently manage the crisis. But what the outcome would be in reality and how much it would satisfy the interest of either side, will take time to ascertain.