Which system suits Pakistan: Democracy or technocracy?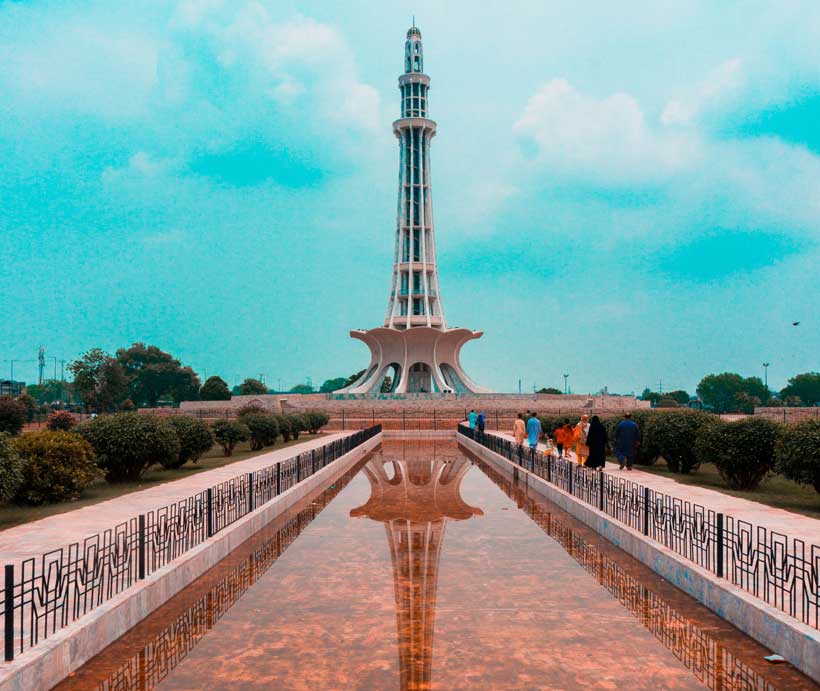 General Zia was enamored of the presidential system. He claimed that the Quaid-i-Azam had opted for this system in a note in his diary. What was the Quaid's note? The handwritten note dated July 10, 1947 states: "Dangers of Parliamentary Form of Government: 1) Parliamentary form of government – it has worked satisfactorily so far in England nowhere else; 2) Presidential form of government (more suited to Pakistan)". In reality, the Quaid did not expect elected governments could be dismissed under a presidential system. While speaking in the Indian Central Assembly on the colonial government's decision to punish the officers of the Indian National Army, the Quaid said: "…when the time comes, my army in Pakistan shall, without doubt, maintain all loyalty, whatever the liability, and if anyone did not do so, be he a soldier or be he an officer or civilian, he will go the same way as William Joyce and John Amery." (The two members of the English elite, the latter a son of the secretary of state for India, were executed for supporting Hitler during the Second World War).
The Quaid may have the subconscious worry that feudal landlords in a parliamentary system would not allow democracy to function. The landlords in Punjab and Sindh always supported the Unionist party. They switched over to Muslim League as Congress had vowed to follow socialist secular policies.
In India, feudal fiefs were abolished in 1948. But, they have a heyday in Pakistan even today because of a decision of Shariat Appellate Bench of the Supreme Court of Pakistan in the Qazalbash Waqf versus Chief Land Commissioner, Punjab case on August 10, 1989 (made effective from March 23, 1990). The Court, by a 3-2 vote declared land reforms un-Islamic and repugnant to injunctions of Islam.
Constitutional hypocrisy
Jamsheed Marker, in his book Cover Point, observes ` Liaquat … moved the Objectives Resolution, which declared Pakistan to be an 'Islamic State' (Cover Point, p. 33)". Liaquat Ali Khan could not foresee, Objectives Resolution (Allah's sovereignty) would be warped to justify perpetuation of feudal aristocracy and persecution of minorities.
Under Article 38 (f) and Senate's resolution No. 393 (July 9, 2018), Security and Exchange Commission of Pakistan enforced Shariah Governance Regulations 2018 for abolition of riba.
Gnawing reality of complex interest-based economic forced the government to continue paying interest on loans and international transactions notwithstanding..
No social justice
Article 38 is titled `Promotion of social and economic well-being of the people'. And abolition of riba is just a sub-paragraph. While we re-christened riba as PLS, partnership as modarba / mosharika, so on, we did nothing to provide social justice to the people. We tax people without taxpayers' welfare. Locke and others say government can't tax without taxpayer's consent.
Quest for stability
Neither the presidential nor the parliamentary form of government is a bulwark against instability. We have witnessed budgetary shutdowns and lock-horns even in US presidential system.
Pakistan's demokratia practitioners are subconsciously contemptuous of separation of powers. The stakeholders appear to suffer from 'I'm the constitution' narcissism. They `glistened' our constitution with `golden' interpolation of a president in uniform, and another a life-long president. We had a civilian martial-law administrator also. Former secretary finance, Saeed Ahmed Qureshi in his book Governance Deficit: A Case Study of Pakistani (p.56) recounts `Eight blows to the Constitutional System' including dissolution of the Constituent Assembly, dismissal of elected prime ministers, induction of General Ayub Khan as defence minister on October24, 1954, and imposition of martial or quasi-martial law `for 33 out of Pakistan's 68 years of history'.
I'm-the-Constitution syndrome?
Our constitutional history is caricatured by egoistic clash between power claimants. Even judicial judgments swung in direction of wind vanes of the time. Shortly before pronouncing his verdict on Dosso case, Justice Muneer declared that 'when politics enters the portals of the palace of Justice, democracy, its cherished inmate, walks out by the backdoor' (Roedad Khan, Pakistan: A Dream gone Sour, p. 175).
The king-pins in various institutions tend to forget French jurist Jean Bodin's dictum `majesta est summa in civas ac subditoes legibusque salute potestas, that is 'highest power over citizens and subjects, unrestrained by law' (p. 179 ibid.). Bodin explained power resides with whosoever has 'power to coerce'. It does not reside with electorate, parliament, judiciary or even constitution. In the past, our bureaucrats, judges, politicos, and even praetorian rulers fought tooth and nail to prove `I'm the locus in quo of ultimate power. Take gen Zia. He had nothing but contempt for the Constitution and democratic norms (p.87. ibid.). While addressing a press conference in Teheran, he said, "What is the Constitution?" "It is a booklet with ten or twelve pages. I can tear them up and say that from tomorrow we shall live under a different system. Is there anybody to stop me? Today the people will follow wherever I lead them. All the politicians including the once mighty Mr. Bhutto will follow me with their tail wagging (ibid. pp. 87-88). Dicey said, "No Constitution can be absolutely safe from a Revolution or a coup detat".
Julius Caesar and Napoleon also harboured extra-constitutional hallucinations. Napoleon told Moreau de Lyonne, "The constitution, what is it but a heap of ruins. Has it not been successively the sport of every party?" "Has not every kind of tyranny been committed in its name since the day of its establishment?" During his self-crowning in 1804, Napoleon said, "What is the throne, a bit of wood gilded and covered with velvet. I am the state. I alone am here, the representative of the people". Alas! All emblems (now albums) of le pouvoir, in uniform or civvies, were mortal.
India's fundamental-lawmaker Ambedkar prophetically remarked, `However good a Constitution may be, if those who are implementing it are not good, it will prove to be bad. However bad a Constitution may be, if those implementing it are good, it will prove to be good'. Ambedkar's atman (spirit) must be swirling in pain to see conduct of practitioners of democracy _ saffronisation, bigotry, war cries, exploitation, and what not. But a plus point for Indian democrats. The Indian Constitution allows the President to dissolve the elected parliament. But, he never did so.
In Pakistan, it is the vested interests, not demo (people) of demo-kratia, who rule. There is no social democracy. To quote BR Ambedkar, `Political democracy cannot last unless there lies at the base of it social democracy. What does social democracy mean? It means a way of life which recognizes liberty, equality and fraternity as the principles of life'. The fault lies with democrats, not the democracy, whether presidential or parliamentary.
Surreptitious technocracy
With change of Pakistan's State Bank's governor and transfer of Federal-Bureau-of-Revenue chief a surreptitious technocratic coup d'état appears to be underway. Democracy is synonymous with `participation' of the common man in governing process. But, it has never been so. Noam Chomsky points out that even the American masses are like a "bewildered herd" that has stopped thinking (Noam Chomsky, Media Control: The Spectacular Achievements of Propaganda, p.16). He asserts that, in a "properly functioning democracy", there are a "small percentage of the people", a "specialised class of citizens" who … analyse, execute, make decisions and run things in the political, economic, and ideological systems".
Inherent flaws of democracy leads to rise of technocratic elites. Technocrats did successfully help Ayub in the country's rapid industrialization. But, they uncannily accentuated concentration of wealth and economic power. Disparities in incomes and assets between poor and rich households led to rise of 22 industrial robber barons. Ayub's economic wizard, Dr. Mahbubul Haq later published `Seven sins of economic planners in Pakistan' to identify his planning mistakes. Thank god! Paikstan now has no plan, at all. It is on auto pilot.
In a sharp contrast to Ayub, Gen Ziaul Haq annulled the second phase of "feudal" Bhutto's land reforms to gain political support of big landowners against the country's elected and deposed populist prime minister.
Iron law of technocratic oligarchy
A German sociologist Robert Michels in his 1911 book, Political Parties postulated Iron Law of Oligarchy. Michels stated that the raison detre of representative democracy is eliminating elite rule. It is an impossible goal. The representative democracy is a façade legitimizing the rule of particular elite, and that elite rule, which he refers to as oligarchy, is inevitable.
According to the "iron law," democracy and large-scale organization are incompatible. The `rule by an elite, or oligarchy, is inevitable upshot of "tactical and technical necessities" of democratic organisations. All organisations eventually come to be run by a "leadership class", who often function as paid administrators, executives, spokespersons or political strategists for the organization. Far from being "servants of the masses", the "leadership class," rather than the organization's membership, will inevitably dominate the organization's power structures. They control access to information, with little accountability. They manage to centralise their power , as masses (rank-and-file members) are apathetic, and indifferent to their organization's decision-making processes.
No large and complex organization can function purely as a direct democracy. Power within an organization will always get delegated to individuals within that group, elected or otherwise.
Democratic attempts to hold leadership positions accountable are bound to fail. The oligarchy has power to reward loyalty, gag dissent and influence members (masses).
Mafias
William A. Welsh says, `The rise of democracy has signaled the decline of elites (Leaders and Elites, p.1). Not true of Pakistan? Here talent rusts and mafias prevail. We see mafias all around, in media, politics, justice, education and health-care.
The Iron Law of Oligarchy smacks of ideas in The Theory and Practice of Oligarchical Collectivism, a fictional book in the dystopian novel Nineteen Eighty-Four (1949) by George Orwell. Throughout recorded time, and probably since the end of the Neolithic Age, there have been three kinds of people in the world, the High, the Middle, and the Low. The examples of Lee Kwan Yew in Singapore, Mahathir Mohammed in Malaysia, Deng Xiaoping and Xi Jinping in China, Park Chung-hee in Korea illustrate how `high' visionary leaders backed by a strong central government can rapidly transform nations.
Why are technocrats necessary?
Because politicians lack `foresight' of scientific advances in agriculture, engineering, artificial intelligence, automated industrial manufacturing, medical biotechnology. Only technocrats could correct socio-economic injustice through accelerated economic development.
Aristotelian democracy and Pakistan
In his study of political systems (oligarchy, monarchy, etc), Aristotle concluded demokratia was probably the best system. The problem that bothered him was that the majority of free people (excluding women and slaves) would use their brute voting power to introduce pro-poor legislation like taking away property from the rich.
Aristotle suggested that we reduce income inequalities so that have-not representatives of the poor people were not tempted to prowl upon haves' property. James Maddison (USA) harboured similar concerns. He feared `if freemen had democracy, then the poor farmers would insist on taking property from the rich' via land reforms (Noam Chomsky, Power Systems, p 84). The fear was addressed by creating a senate (US) or a house of lords (Britain) to forestall legislative vulgarities of house of representative or a house of commons.
Aristotle would rejoice in the grave to see both, Pakistan's National Assembly and the Senate, being populated by the rich. One member, three-time prime minister, defiantly wears Louis Moinet `Meteoris' wrist-watch, worth about Rs460million. Another, a vocal proponent of Medina State, lives in a 300-kanal-and-10- marla house. The gentleman prime ministers never took any legislative steps to equalise citizens in access to education, medi-care, housing and jobs; in short, in all realms of life. No government looked into the origin of landed aristocracy, chiefs and chieftains in the subcontinent during the Mughal and British periods. Doubtless, our democracy is Aristotle's dream as it is stable, rich and pro-rich.
Aristotelian remedy: Golden Mean
In his foundational work on human ethics `Nicomachean ethics', Aristotle postulates: (a) justice exists only between men whose relations are regulated by law, and (b) law exists for men whose relation is defined by injustice. So, law was bludgeon to correct injustice. Aristotle admitted that societies are flawed as the relation between individuals is based on caprice, avarice, and injustice. He was optimistic that societies would balance personal desires (gain-loss, cost-benefit) by evolving a `Golden Mean', a set of rules treating all individuals equally before law. The maxim was `treat others as you would like to treat yourself'. If we perceive the `Golden Mean ' as a weighted average, then masses in Pakistan carry the least weight vis-à-vis classes (elites, mafias).
Inference
In Pakistan, democracy has failed to deliver goods. Technocracy has become synonymous with subjugation to accommodation of IMF and World-Bank's throwaways. The society remains unruffled when a Moeen, Shaukat Aziz et. al. drop from heavens to become a prime minister. Why not lease out the country to IMF? Or, still better, to the highest bidder. To correct multifaceted social injustice, all stakeholders, in khaki and mufti, should try to evolve Aristotelian `Golden Mean'. Or else, continue on auto-pilot until divine retribution strikes.
Is PTM Genuine to its Cause?
Pashtun Tahafuz Movement (PTM) v/s Sate is a fiery tale which none can anticipate how it will end. Sparked from the extra judicial murder of model aspirant Naqeeb Ulllah Mahsud on January 13, 2018, the movement continue to get a constant hype on the political spectrum of Pakistan. Initially named Mahsud Tahafuz Movement turned into Pashtun Tahafuz Movement when the case was put forward to the court and Rao Anwar was arrested. However, things got transformed as PTM started taking a constant nudge with the state. From the protest in front of press club in Islamabad, in 2018 to different rallies across country things shifted vigorously. PTM's defiance is mainly pointed at criticizing the military institution and falsely blaming the institution for their plight. But the question rises that is PTM another mainstream political movement subjected for the elites rather than addressing the actual issue? And are they trying to internationally politicize the issue in order to demoralize the efforts of Pakistan?
On April 29, 2019, DG ISPR Maj Gen. Asif Ghafoor, military spokesperson, addressed PTM leadership and apprised them that the time has come when legal actions is mandatory to be taken against them. He further claimed that the financial records makes the existence of PTM skeptical as they are directly being funded by the foreign factions from neighboring countries for their protests and rallies. He was also of the view that PTM is being used by the foreign factions to instigate instability when Pakistan has achieved relative peace. However, the fact should not be neglected that the Government of Pakistan and military establishment acknowledges the demands put forward by the leadership of Pashtun Tahafuz Movement. At various points both, government and military, tried to engage with them in a collaborative manner. Recently on April 16, 2019, Senate Special Committee met the PTM leadership along with the MNA Mohsin Dawar. Even before, when the movement was in its early phase military was the first one to engage with them. When a request was put forward by the PTM leaders to meet military in order to express their grievances, it was agreed. Meeting was held between PTM delegation of 15 members and DG, ISPR Maj Gen Asif Ghafoor on Feb 08, 2018, in which apart from primary demand of justice for Naqeeb Mahsud there were other 4 demands. The military showed consensus on all of them. But the duality of the PTM should not be unremembered as on one side it engages with the government and the military but at the same time the constant barraging on the state and its institutes continues through social media. Things got more complicated as the tone of PTM got discordant day by day. The relentless spewing of hate and impudent comments against the state and its institution clearly show as on whose side PTM is. Movement is kind of drifting away from the true cause when the anti-state and separatist slogans and hymns are openly vocalized in the rallies and are now directed to demoralize the standards of army rather than demanding the rights.
With constant efforts from both government and military the PTM appears reluctant to develop a consensus. Keeping this whole saga in mind One might consider that either PTM leaders are not well negotiator or they don't want to negotiate and the picture is much larger then it seems.
In 2018, a commission was also formed to facilitate PTM which included high ranks from the military and reputable civilians. State was persistence in facilitating the PTM grievances. DG ISPR also highlighted in his briefing that in order to remove landmines, a team was formed and is currently putting every effort at their disposal. The team had cleared 45 percent of the area and in pursuit of the task 101 Jawans had lost their lives. State constantly acknowledges the demands of PTM but PTM and its virtual diaspora have failed to acknowledge the efforts made by the state.
Pashtun makes up to 15% of the total population of Pakistan. What will happen if this number of population, a province indeed is brought in confrontation with the state? It will be enough to vandalize the socioeconomic fabric of Pakistan. Pashtuns of Pakistan have always been delicate segment of Pakistan as they were in the crossfire between Pakistan's efforts against eradicating terrorism. It makes them soft target and vulnerable to be used by animosities against Pakistan. The point to ponder is that despite the efforts, and acknowledgement of their grievances by the state why this matter is getting more intense whereas the fact should not be forgotten that both parties are on same line in terms of addressing the problem. The only way this can be resolved is when the PTM stop being patsy against Pakistan and show real concern to give solace to the Pashtun community rather than exploiting their grievances
RSS: Grim Reality under the Secular Veil of India
Religious extremism is not something novel to mankind. Between 132-136 CE, Romans faced the confrontation with the Jews. A Jew extremist, Simon Bar Kokhba, led the revolt against Romans known as Kokhba Revolution. He succeeded in establishing a Jew state which lasted for just three years, ultimately falling again in to Roman hands.
Under constitutional veil almost every other nation has some sort of religious or ethno extremist factions in their ranks with mass support. India too, which claims to be a true secular model in the subcontinent has their own version of extremist militia and what is worth worrying is that it is well organized and well structured.
RSS or Rashtriya Swayamsevak Sangh is an extremist Hindu vigilante militia which is being nurtured by many political hands. It came into existence in 1925 by Keshav Baliram Hedgewar – a Hindu nationalist. Initially it was established to retaliate against the British raj and Muslims and unite Hindus to devise a Hindu Rashtra (Hindu nation) but in post-independence scenario it became a blot on the secular veil of India. Indian Constitution makes it a secular country but RSS finds it against the norms of Hindustan. It is not the RSS which shifted its discourse but it was India which became a secular state by constitution. Even before the inception of RSS various Hindu nationalist emphasized on the existence of solely Hindu nation. Vinayak Damodar Savarkar,the founder of Hindu nationalist ideology Hindutva (an ideology which aims to form hegemony of Hindus) stated that there is a dire need of a solely Hindu nation.
RSS was banned three times in its post-independence continuity. First it was banned in 1948 after the assassination of Mahatma Gandhi by a Hindu nationalist. The interesting fact is the man named Nathuram Godse, who murdered Gandhi, was not an active RSS member at that time but was once. In 1975 RSS came into scrutiny again when Indra Gandhi banned extremist organizations and imposed emergency across the country, and then in 1992 when dispute over Babri masjid erupted and it got demolished.
But what is making the organization function with full momentum? The organization has a fully functional website where one can recruit itself in the organization. Its proper hierarchical order makes it worth worrying as there is a National leader and then there are Regional leaders to oversee the local dealings. It also conducts daily quasi military exercises in parks and open spaces. On many occasions, the members of RSS were involved in the lynching of Muslims and lower casts Hindus. RSS's Cow protection squad was constantly involved in various incidents during Modi's reign.
Indian Prime minister, Narendra Modi, during an interview revealed that the personality and the discipline he has, RSS played a major role in shaping it. He also said that he became part of the organization at very young age. RSS also played major role in the putting the throne of Delhi under the Modi's feet and is again playing a major role in running his election campaign for upcoming elections.
The institutionalized structure of the RSS makes it unique as it has a Cow protection squad, women wing, Labor union and a farmer union to outreach mass population. On its website, they claim that they have more than 50,000 shakhas, a Hindi word for branches, in villages and different cities across the country. Utar-pardesh, a city with largest population in India and major electoral club in the lower house; it is reported that there are 8000 shakahs only in UP which are there obviously to influence the elections and win majority in the house.
Embedded hate against Muslims and other minorities is not something new, in fact, it is in the core beliefs of the organization. M.S Golwalkar, the second Sarsanghchalak (head of RSS) wrote a book named Bunch of Thoughts which comprised of the lectures he had given to shakhas over the country. In his book he wrote that internal elements pose far greater threat to national security than outside aggressor. Golwalkar than identified three major "Internal Threats: i) Muslims; ii) Christians; iii) Communists. Not just this, in an article published in THE HINDU on November 26,2006 it was revealed that the murder of Mahatma Gandhi was somehow celebrated by the RSS. Moreover, giving reference to the secret documents which he had seen the writer divulged that Golwalker had called a meeting on December 6, 1947, where RSS workers of Govardhan, a town not very far from Delhi. As per the police report regarding the meeting, assassination of the leading persons of the Congress was discussed to create terror and panic among the public and to get hold over them. Just after two days. Golwalkar again addressed several thousand RSS volunteers at the Rohtak Road Camp, Delhi. The police reporter notified that the RSS leader had clearly said that Sangh would not rest content until it finishes Pakistan and if anyone was a hindrance in their way they would not spare them either whether it was Nehru's regime or any other.
Having such militant Hindu organizations flexibly working without any state censorship and proliferating into Indian society is a threat to Indian secular dream. Aimed at making India a purely Hindu state such far-right groups in subcontinent will make exclusive societies rather than inclusive. Intra-state tensions will continue to mount. Which will create the so-called nonpolitical groups like RSS propagating into the Indian society through political interference and can make India's future bleak. With such intra-state terror groups Indian vision for secular and inclusive India will remain a chimera.
IMF bailout package and public opinion
The 22nd bailout package for Pakistan at its final stages. There exists a mix of public opinion on this package, some are in favor and some differ. Both lobbies have own reasons and strong justifications, which makes a common man even more confused.
PM Imran Khan was criticizing previous governments for seeking IMF bailout packages in the past and expressed that he will not go to IMF, and may prefer suicide over begging. In the early few months of his Government, he was hesitant to go to the IMF and tried his best to seek help from friendly countries alternatively. Some of the friendly countries extended helping hands too, which includes Saudi Arabia, UAE, and China.
But the economic situation was so serious and dangerous that the country was at the edge of collapse or default. Still some of his advisors of the opinion that there exist other options instead of going to IMF. The deal under consideration is US Dollars 6 billion over a period of 39 months. It means less than 2 billion a year, which it really too little. If we control our imports of luxury items and un-necessary item, we may reduce our import bill by US Dollars 5 Billion easily. Or with a little bite of our efforts, we may be able to increase our exports by US Dollars 5 Billion easily. Some experts are thinking only for US Dollars 2 billion a year, we should not accept the harsh terms and conditions of IMF.
In the 7 decades history of Pakistan, 21 prgrammes of IMF were not good enough to make Pakistan a sustainable economy. Why one should expect, this 22nd will do something good. During the previous 21 programmes, Pakistan was a very close non-NATO ally of USA. Pakistan was on the right side of the US, a partner in Cold War Era, Front Line State in War on Terror. Politically, Pakistan was one of the favorite nations of the US and secured all possible support. But today the situation may be rather different, as, after the Abbottabad Incident and Salala Incident in 2011, Western World has almost written-off Pakistan. USA has signed Major Defense Partner (MDP) agreement with India. The USA has created the Indo-Pacific Alliance with India, Japan, and Australia, to counter China, where Pakistan is engaged with China under BRI/ CPEC.
Against the tradition, people of Pakistan have voted Imran Khan, who so ever was given ticket of PTI, the public has voted him or her blindly in good faith & trust to Imran Khan. A few of his candidates might not be having very high capabilities or very good reputation, but, the public has trusted Imran Khan blindly. Imran Khan is the third most popular leader in Pakistan, after Jinnah the father of nation, and Zulfiqar Ali Bhutto, the Former Prime Minister of Pakistan in 1970s.
Unfortunately, he failed to form his own team and was depending on a team lobbying for IMF, World Bank or Western World. They have encircled him and kept on lobbying for their agenda. They finally pushed him to a stage, where he agreed to accept IMF. Close to him, sources think, he was never convinced but was made to accept. We are afraid, if this lobby can isolate him from nationalists and patriots, may succeed in the implementation of their agenda.
PM Imran Khan, is honest, hardworking and people loving leader. He loves Pakistan and common citizens of Pakistan. He really wanted to bring a change in the Society, where common man's welfare is a top agenda. He is sincere with the nation and wanted to establish a total comprehensive welfare state. Unfortunately, he was lobbied wrongly and opted for IMF.
People of Pakistan have blindly trusted in Imran Khan and possess very high expectations from him. I know, Imran Khan understands it very well. He is an honest, brave and visionary leader and I believe he will not disappoint his voters.
Hope PM Imran Khan may educate people of Pakistan about the details of the IMF package and try to convince the masses. The welfare of common man and all other promises made with the nation before elections may be explained to masses, this is required urgently before he loses credibility and popularity among the masses.