Preventing food waste, promoting Circular Economy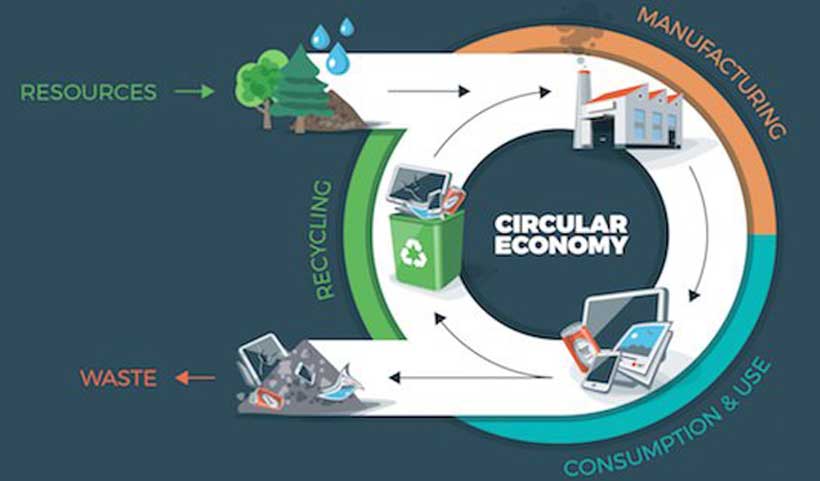 Each year around 20% of food produced in the EU is lost or wasted, causing unacceptable social, environmental and economic harm. EU is committed to solving this problem and putting its food system onto a sustainable path. To be able to take effective action, we need more data on food waste than we currently have.
In order to address this knowledge gap, the Commission has adopted a Delegated Act laying down a common food waste measurement methodology to support Member States in quantifying food waste at each stage of the food supply chain. Based on a common definition of food waste, the methodology will ensure coherent monitoring of food waste levels across the EU.
Preventing food waste was identified as one of priority areas in the Circular Economy Action Plan adopted by the Commission in December 2015. Furthermore, food waste is one of ten major indicators of the Circular Economy Monitoring Framework, telling us how advanced we are in the transition from linear "make-use-dispose" to circularity, where loss of resources is minimised.
Frans Timmermans, First Vice-President, said: "Food waste is unacceptable in a world where millions still suffer from hunger and where our natural resources, which make human life and wellbeing possible, are becoming increasingly scarce. That is why we have defined food waste prevention as a key priority in building a circular economy and a sustainable society. To deliver change, we have to be able to properly measure food waste. I am pleased to see the EU developing the first ever comprehensive food waste measurement methodology and blazing the trail globally."
Jyrki Katainen, Vice-President for Jobs, Growth, Investment and Competitiveness, in charge of Health and Food Safety, said today in a keynote address to the EU Platform on Food Losses and Food Waste: "The business case for food waste prevention is convincing. Research shows a 14:1 return on investment for companies which integrated reduction of food loss and waste in their operations. I count on the active participation of food business operators to measure, report and act on food waste levels. In food waste, as in life, what gets measured, gets managed. To be able to implement effective national food waste prevention programmes and promote circularity in the food chain, we need to know where, what, how much and why we are losing food resources. We are making the decisive step to get this knowledge."
Thanks to the revised EU waste legislation, adopted in May 2018 as part of the Circular Economy Action Plan, specific measures on food waste prevention have been introduced which will provide the EU with new and consistent data on food waste levels. The new waste legislation requires Member States to implement national food waste prevention programmes and, importantly to reduce food waste at each stage of the supply chain, monitor and report on food waste levels.
The EU's action plan to fight food waste aims to help achieve the global Sustainable Development Goal Target 12.3 to halve per capita food waste at the retail and consumer level by 2030, and reduce food losses along the food production and supply chain.
While the Delegated Act defines what needs to be measured as food waste at each stage of the food supply chain and how this should be carried out, it provides flexibility as to how data collection should be carried out at national level. With support of the EU Platform on Food Losses and Food Waste and other relevant expert groups, the Commission will closely follow the implementation of the Delegated Act, organizing regular exchanges with Member States in order to facilitate practical implementation and share learning. Based on the methodology, Member States are expected to put in place a monitoring framework with 2020 as the first reporting year in order to provide the first new data on food waste levels to the Commission by mid-2022. The EU reporting framework will help standardize reporting of food waste levels by business and contribute to global monitoring of SDG Target 12.3.
European Commission strengthens support for treatment through convalescent plasma
European Commission has invited more than 200 blood-collection services around the EU to apply for funding for the purchase of plasmapheresis equipment, i.e. equipment that takes plasma from donors. The aim of this action is to support the treatment of new COVID-19 patients who are fighting the disease, by increasing EU capacity to collect convalescent plasma, i.e. plasma from recovered COVID-19 patients. This action is part of the Emergency Support Instrument (ESI). Grants will be provided to public and NGO blood-collection services authorised to collect plasma.
This action demonstrates the Commission's commitment to developing therapeutics, as specified in the EU health preparedness for possible future outbreaks communication.
Stella Kyriakides, Commissioner for Health and Food Safety, said: "Convalescent plasma could be a promising treatment for COVID-19.With the financing we put forward today, we are able to go a step further in plasma collection and I invite all relevant stakeholders to make use of it. We will continue to explore all possible options to support the development and access to safe and effective treatments for COVID-19 to protect our citizens. This remains our primary objective in the weeks and months ahead."
The treatment consists of transfusing convalescent plasma to sick patients to boost their immunity and ability to fight the disease. Plasma transfusion is also used to purify antibodies to make a COVID-19 specific medicinal product (immunoglobin) as short-term alternative to vaccines. This product is given as a prophylactic injection to patients, vulnerable persons and healthcare workers, or as a treatment. The efficacy of these treatments is being investigated worldwide, including in an EU research project funded by Horizon 2020. Preliminary results are promising while results from full clinical trials are forthcoming.
These treatments rely on the collection of large quantities of convalescent plasma donated by recovered patients.
At the moment, almost 75% of plasma collected by public blood services and the Red Cross is done via donations of whole blood, from which the plasma is then separated. This is a much less efficient collection method compared with plasmapheresis – a bedside process where plasma is taken from the donor whilst the other blood components are returned to the donor. In case of plasmapheresis, donors can donate higher volumes of plasma at one time and can donate once every 2 weeks compared with once every 3-4 months for whole blood donors. Additionally, 'super donors' – donors whose plasma is particularly rich in antibodies – can be asked to give donations many times over a period of months.
The invitation is valid for a month, and has a budget of €40 million funded through the Emergency Support Instrument. The allocation of grants will be done according to the needs expressed by Member States' blood-collection services
The budget will support the purchase of a number of plasmapheresis machines and associated equipment, including collection kits, storage facilities, the testing and characterisation of plasma and organisational programmes.
Background Information
Adopted by the Council in April 2020, the Emergency Support Instrument (ESI) allows the EU to provide emergency support addressing the human and economic consequences of a crisis such as the ongoing pandemic.
The ESI supports Member States in their efforts to address the COVID-19 pandemic in a strategic and coordinated manner at European level.
In the health area, the ESI is already being used to help address Member States' ongoing needs and to contribute to preparedness for future outbreaks and a possible second wave. In particular, the ESI is supporting the transport of essential goods, medical teams and patients and is financing a facility to procure essential medical products for stockpiling and/or distribution to Member States.
Under the procurement facility, a contract was signed on 28 July to secure doses of the therapeutic Remdesivir for around 30,000 patients across the EU. Some 10 million masks to protect healthcare workers have also been purchased and delivery through batches is on-going.
A significant part of the budget available under the ESI will be used to secure the production of vaccines in the EU and sufficient supplies for its Member States through Advance Purchase Agreements with vaccine producers, in line with the EU Vaccines Strategy.
Covid-19: 10 things the EU is doing to ensure economic recovery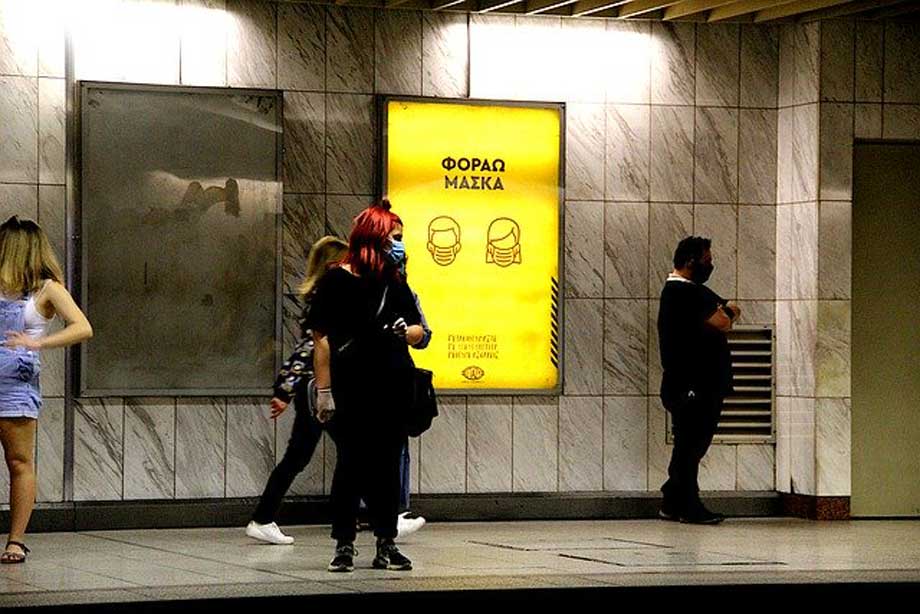 Find out what the EU is doing to help Europe get back on its feet following the devastating economic effects brought on by the Covid-19 pandemic.
1. Providing massive economic stimulus
To help Europe recover from the devastating economic repercussions wrought by the coronavirus pandemic, the European Commission has proposed a €750 billion stimulus plan, coupled with a revised proposal for the EU's next long-term budget (2021-2027). The plan – known as Next Generation EU – sees the Commission borrowing money on financial markets, using its high credit rating to secure low borrowing costs. The Parliament insists that the Green Deal is at the heart of the recovery package and wants to avoid burdening future generations.
EU leaders reached a deal on the budget and recovery plan mid-July. Though MEPs welcomed the agreement on the recovery package, they regretted the decrease in grants. Parliament said the agreement on the long-term budget put EU priorities such as the Green Deal and the Digital Agenda at risk and said it was prepared to withhold its consent unless the deal is improved.
2. Supporting EU health systems and infrastructures
With several experts mentioning the possibility of a second wave or future pandemics, buttressing the EU's response capacity to health crises is key. To help Europe cope with future outbreaks, the EU launched the new EU4Health programme, which will bolster member states' healthcare systems as well as fostering innovation and investment in the sector. EU4Health is part of the Next Generation EU recovery plan. The Parliament had insisted on the creation of a new stand-alone European health programme.
3. Protecting small and medium-sized businesses
Small and medium-sized enterprises represent 99% of all businesses in the EU, making their survival crucial to the EU's economic recovery. The EU unlocked €1 billion from its European Fund for Strategic Investments to incentivise banks and lenders to provide liquidity to more than 100,000 European small businesses.
4. Mitigating unemployment risks
Jobs have been hard hit by the pandemic, with unemployment figures rising dramatically. To help workers in the wake of the Covid-19 crisis, the EU's Support mitigating Unemployment Risks in Emergency (Sure) initiative will provide financial assistance of up to €100 billion to member states in the form of loans granted on favourable terms to help cover the costs of national short-time work schemes.
5. Supporting the tourism industry
Another sector badly affected by the pandemic is tourism. Europe is the world's number one tourist destination and the EU introduced a series of measures designed to help the industry cope during the crisis, as well as a package to reboot Europe's tourism in 2020 and beyond. Relief measures for the transport sector were also introduced, to minimise the effects of the pandemic on airlines, railways, road and shipping companies. To help people travel in Europe as various countries gradually lift lockdown measures, the Re-open EU interactive tool provides travellers with the information they need to confidently plan their travel and holidays in the EU while staying healthy.
6. Banking package to support households and businesses
To ensure banks continue providing loans to businesses and households to mitigate the economic fallout from the crisis, the Parliament approved a temporary relaxation of prudential rules for European banks. Changes to to the capital requirements regulation will enable pensioners or employees with a permanent contract to get loans under more favourable conditions, ensure credit flows to small and medium-sized enterprises and support infrastructure investment.
7. Supporting agriculture and fisheries
In order to avoid disruption to food supplies and prevent food shortages, the Parliament approved emergency measures to help farmers and fishermen affected by the Covid-19 pandemic. Measures include supporting fishermen and aquafarmers who have had to stop their activity during the crisis and an increasing the support EU countries can give to small firms dealing with farm food. Exceptional market measures were also introduced to support EU wine, fruit and vegetable producers.
8. Helping countries fund their crisis response
To help member states fund their coronavirus crisis response, the EU launched a new initiative, the Coronavirus Response Investment Initiative. It will channel some €37 billion from EU structural funds to provide immediate financial support to EU countries trying to help people and regions face the current crisis.
9. Relaxing state aid rules
As the pandemic was beginning to spread throughout Europe, the EU launched a Temporary Framework on State Aid rules to ensure sufficient liquidity remains available to businesses of all types and help maintain economic activity during and after the Covid-19 outbreak. Member states will be able to grant up to €800,000 to a company to address urgent liquidity needs or grant loans with favourable interest rates
10. Protecting weakened European businesses from foreign competitors
The economic impact of the coronavirus pandemic has left many European companies vulnerable to subsidised foreign competitors. To help protect businesses, the Parliament called for a level-playing field for all businesses, to avoid distortions to the single market stemming from unfair competition from foreign companies. The Commission also launched a public consultation on how to deal with the negative effects caused by foreign subsidies. In parallel, the EU issued guidelines for member states on foreign direct investment, urging them to thoroughly screen investments from outside the EU to avoid risks to the EU's security and public order.
EU-Vietnam trade agreement enters into force
EU exports to Vietnam will be taxed less as of tomorrow, 1 August. This is the immediate effect of the entry into force of the EU-Vietnam trade agreement that will ultimately scrap duties on 99% of all goods traded between the two sides. Doing business in Vietnam will also become easier for European companies: they will now be able to invest and pitch for government contracts with equal chances to their local competitors. Under the new agreement, the economic benefits go hand in hand with guarantees of respect for labour rights, environment protection and the Paris Agreement on climate, through strong, legally binding and enforceable provisions on sustainable development.
President of the European Commission, Ursula von der Leyen, said: "The European economy needs now every opportunity to restore its strength after the crisis triggered by the coronavirus. Trade agreements, such as the one becoming effective with Vietnam today, offer our companies a chance to access new emerging markets and create jobs for Europeans. I strongly believe this agreement will also become an opportunity for people of Vietnam to enjoy a more prosperous economy and witness a positive change and stronger rights as workers and citizens in their home country."
Commissioner for Trade, Phil Hogan, commented: "Vietnam is now part of a club of 77 countries doing trade with the EU under bilaterally agreed preferential conditions. The agreement strengthens EU economic links with the dynamic region of South-East Asia and has an important economic potential that will contribute to the recovery after the coronavirus crisis. But it also shows how trade policy can be a force for good. Vietnam has already made a lot of effort to improve its labour rights record thanks to our trade talks and, I trust, will continue its most needed reforms."
The EU-Vietnam agreement is the most comprehensive trade agreement the EU has concluded with a developing country. It takes fully into account Vietnam's development needs by giving Vietnam a longer, 10-year period to eliminate its duties on EU imports. However, many important EU export products, such as pharmaceuticals, chemicals or machinery will already enjoy duty free import conditions as of entry into force. Agri-food products like beef or olive oil will face no tariffs in three years, while dairy, fruit and vegetables in maximum five years. Comprehensive provisions on sanitary and phytosanitary cooperation will allow for improving market access for EU firms via more transparent and quick procedures. It also contains specific provisions to address regulatory barriers for EU car exports and grants protection from imitation for 169 traditional European food and drink products (like Roquefort cheese, Porto and Jerez wines, Irish Cream spirit or Prosciutto di Parma ham) recognised as Geographical Indications.
At the same time, the trade agreement expresses a strong commitment of both sides to environment and social rights. It sets high standards of labour, environmental and consumer protection and ensures that there is no 'race to the bottom' to promote trade or attract investment.
Under the agreement, the two parties have committed to ratify and implement the eight fundamental Conventions of International Labour Organization (ILO), and respect, promote and effectively implement the principles of the ILO concerning fundamental rights at work; implement the Paris Agreement, as well as other international environmental agreements, and act in favour of the conservation and sustainable management of wildlife, biodiversity, forestry and fisheries; and involve independent civil society in monitoring the implementation of these commitments by both sides. Vietnam has already made progress on these commitments by ratifying in June 2019 ILO Convention 98 on collective bargaining and in June 2020 ILO Convention 105 on forced labour. It also adopted a revised Labour Code in November 2019 and confirmed that it would ratify the one remaining fundamental ILO Convention on forced labour by 2023.
The trade agreement also includes an institutional and legal link to the EU-Vietnam Partnership and Cooperation Agreement, allowing appropriate action in the case of serious breaches of human rights.
The entry into force of the trade agreement has been preceded by its approval by EU Member States in the Council and its signature in June 2019, and the European Parliament's approval in February 2020.
Background
Vietnam is the EU's second largest trading partner in the Association of Southeast Asian Nations (ASEAN) after Singapore, with trade in goods worth €45.5 billion in 2019 and trade in services of some €4 billion (2018).
The EU's main exports to Vietnam are high-tech products, including electrical machinery and equipment, aircrafts, vehicles, and pharmaceutical products. Vietnam's main exports to the EU are electronic products, footwear, textiles and clothing, as well as coffee, rice, seafood, and furniture.
With a total foreign direct investment stock of €7.4 billion (2018), the EU is one of the largest foreign investors in Vietnam. Most EU investments are in industrial processing and manufacturing.
The agreement with Vietnam is the second trade agreement the EU has concluded with an ASEAN member state, following the recent agreement with Singapore. It represents an important milestone in the EU's engagement with Asia, adding to the already existing agreements with Japan and Republic of Korea.