Job quality of concern to all workers
A joint ILO-Eurofound report covering about 1.2 billion of the world's workers found stark differences in working hours, significant levels of intensive and emotionally demanding work and that the least-educated have worse overall working conditions and fewer opportunities to develop their skills.

Working conditions in a global perspective , provides the first comparative analysis of job quality surveys carried out in 41 countries, mainly over the last five years. It covers the EU28, China, the Republic of Korea, Turkey, the United States, Spanish-speaking Central America, Argentina, Chile and Uruguay.

It looks at seven dimensions of job quality: the physical environment, work intensity, working time quality, the social environment, skills and development, prospects, and earnings.
Main findings:
Working time differences are stark across countries, with one-sixth of workers in EU countries working more than 48 hours per week, while in the Republic of Korea, Turkey and Chile around half of workers do so. Across the countries surveyed, at least 10 per cent of workers work during their free time.
Over 70 per cent of workers in the Republic of Korea are able to take an hour or two off work to take care of personal and family matters. This compares with 20-40 per cent of workers in the US, Europe and Turkey.
Intensive work – with tight deadlines and high-speed work – are experienced by one-third of workers in the EU and half in the US, Turkey, El Salvador and Uruguay. Some 25-40 per cent or workers have jobs with emotional demands.
Regardless of the country, the least-educated get less access to opportunities to grow and develop their skills. The proportion of workers who report learning new things at work varies between 72 and 84 per cent in the US, the EU and Uruguay, but the proportions are lower in China (55 per cent), Turkey (57 per cent) and the Republic of Korea (30 per cent).
Exposure to physical risks is frequent. More than half of workers said they are exposed to repetitive hand and arm movements. About one-quarter reported frequent exposure to high temperatures at work, and almost as many said they were frequently exposed to low temperatures.
Across the countries, women earn significantly less than men and are overrepresented at the lowest end of the earnings distribution.
Up to 12 per cent of workers said they were subjected to verbal abuse, humiliating behaviour, bullying, unwanted sexual attention or sexual harassment.
Job insecurity is widespread across countries, with at least 30 per cent reporting being in a job without career prospects.
Around 70 per cent of workers gave a positive assessment of their managers' performance in managing them, and report high levels of social support from colleagues (though with some country exceptions).
The report stresses that job quality can be improved by reducing excessive demands on workers and limiting their exposure to risks. It also highlights the importance of a positive social environment at work, including a supportive management and colleagues, as well as social dialogue for improving job quality.

The ILO and Eurofound also called on countries across the world to develop working conditions surveys which include comparable data on job quality, saying this is vital in order to identify issues of concern and provide evidence for policy action.

"Good working conditions contribute to the well-being of workers and the success of enterprises," said Manuela Tomei, Director of the ILO's Workquality Department . "Understanding the issues that affect the well-being and productivity of working women and men is a critical step towards achieving decent work for all. This is particularly true at a time when new technologies and new forms of work organization are reshaping the world of work."

"Job quality can be improved – by reducing excessive demands on workers and limiting their exposure to risks – and also by increasing their access to work resources that help in achieving work goals or mitigating the effects of these demands," said Juan Menéndez-Valdés, Eurofound's Executive Director. "Workers and employers and their organizations each have a role to play in improving job quality."
East Asian and Northern European countries are world leaders on idea creation and intensity
South Korea has been named the world's most idea-intensive nation, with the top 20 dominated by East Asian and Northern European countries, according to PwC's Global Economy Watch.
In particular, the Nordic countries punch above their weight in terms of patents granted per million population: Sweden, Finland and Denmark all appear in the top 10 while Norway is ranked 16th. European nations occupy 13 places among the top 20 with Germany and France ranked eighth and thirteenth respectively.
East Asia also performs strongly on the intensity index with Japan placed fourth and Singapore fourteenth. China appears in the top 20 for the first time and leads the way on the absolute number of patents granted.
The findings are based on PwC analysis of World Intellectual Property Organisation (WIPO) datasets regarding patents granted in 2017, with adjustments for population size. The analysis also demonstrates a strong correlation between idea intensity and R&D expenditure with the top 20 dominated by those nations spending the highest proportion of their GDP on research.
The UK has also broken into the top 20, with 311 patents granted per million population, but it still lags behind many European nations, including Ireland. In terms of absolute number of patents given it is ranked eighth in the world.
Jonathan Gillham, Director of Economic Modelling and Econometrics at PwC UK says,
'Ideas power the global economy: generating innovative new products and services, strengthening competition, increasing productivity and raising living standards. Scoring highly on ideas intensity should be a source of considerable confidence in a country's future economic growth prospects.
'Our analysis highlights that there are a number of different factors that influence idea intensity. Specialisation and geography are important drivers: the prominence of Nordic countries is clearly linked to their investment in emerging fields of renewable technologies. Similarly, East Asian countries perform strongly across computer technology, electrical machinery and digital communication technologies.
'Yet what is revealed so clearly here is the strong positive relationship between R&D expenditure and idea intensity. Over 100 countries were included in this analysis, and we estimate that around 70% of a change in a country's idea intensity can be explained by a change in its research and development spending.
'Our recommendation for governments is that combined public and private investment in R&D can deliver a real economic dividend and should be a key area of economic policy.'
Oil Market Report: Taking a breather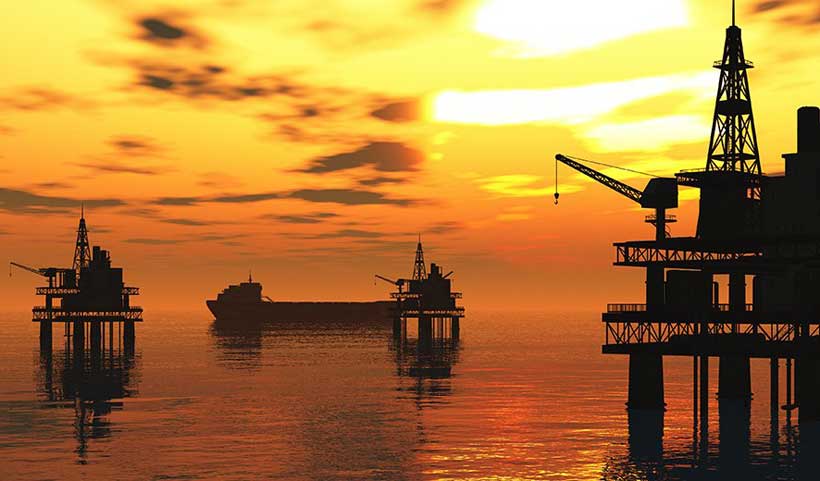 The oil market focus recently has been on demand as growth weakens amidst uncertainty around the global economy, and particularly trade. In this month's OMR, we maintain our growth estimate for 2019 at 1.1 mb/d, even though June data show that demand increased year-on-year by less than 0.2 mb/d. For the second half of 2019 we retain the view that with oil prices currently about 20% lower than a year ago there will be support for consumers. Early data for July suggest that global demand grew by 1.3 mb/d year on year.
In recent weeks, tensions in the Middle East Gulf have eased and oil industry operations appear to be normal. The major political event that has taken place is a personnel change in Saudi Arabia with the appointment as energy minister of Prince Abdulaziz bin Salman, who is a well-known and experienced figure. An early event for him is a meeting of the OPEC+ agreement monitoring committee that takes place in Abu Dhabi as we publish this Report. To date, support for the agreement rate has been high, but ahead of the meeting data for August show the compliance rate slipping to 116 per cent. In August, three major countries Russia, Nigeria and Iraq, produced 0.6 mb/d more than their allocations. Saudi Arabia, on the other hand, produced 0.6 mb/d less than allowed, and it is clearly the lynchpin of the whole deal. A reminder to the producers that competition for market share is getting tougher comes from preliminary data showing that in June the US momentarily overtook Saudi Arabia and Russia as the world's number one gross oil exporter.
Our balances for 2H19 imply a stock draw of 0.8 mb/d, based on the assumption of flat OPEC production, stronger demand growth and weaker non-OPEC supply growth. However, this is only really a breather: the 2H19 non-OPEC growth, although modest by recent standards at "only" 1.3 mb/d, is measured against the high base set by the enormous production surge seen this time last year. So far in 2019, US crude oil production growth has stalled with June output only 45 kb/d higher than in December. Even so, output is still growing strongly on an annual basis, rising this year by 1.25 mb/d, with 1 mb/d of growth to come in 2020. In Norway, long-awaited projects are coming on stream earlier than expected and may ramp up to peak production ahead of schedule. Oil production in Brazil is growing fast, reaching 3 mb/d in August, 0.4 mb/d higher than just two months earlier.
While the relentless stock builds we have seen since early 2018 have halted, this is temporary. Soon, the OPEC+ producers will once again see surging non-OPEC oil production with the implied market balance returning to a signifcant surplus and placing pressure on prices. The challenge of market management remains a daunting one well into 2020.
Finally, in January the International Maritime Organisation's new marine fuel regulations are being introduced. In Oil 2019, published in March, we concluded that markets will be generally prepared for the shift, assuming a certain initial level of non-compliance. In this Report, we have looked at the latest developments in demand and refining and we reaffirm our view of a relatively smooth start for the new rules. In line with this view, markets are not currently signalling significant increases in diesel prices, but this is an issue that will be monitored closely.
Climate finance for developing countries reached USD 71 billion in 2017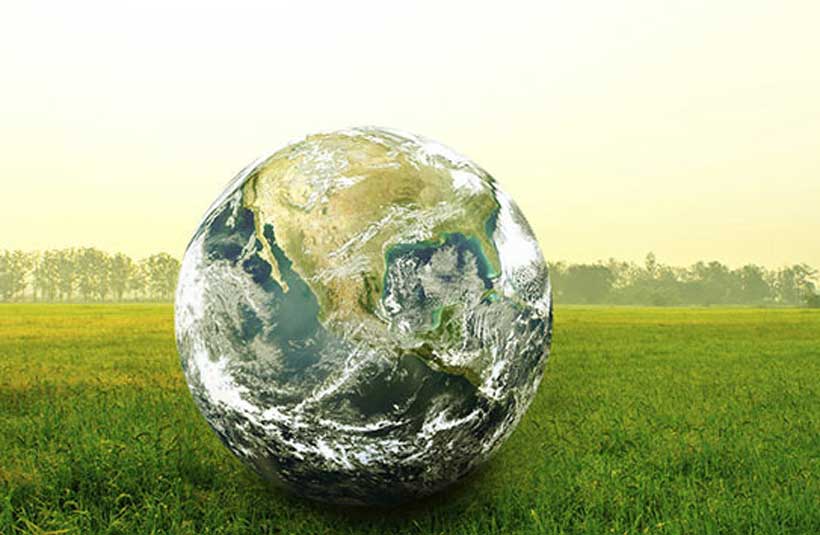 Climate finance provided and mobilised by developed countries for climate action in developing countries reached USD 71.2 billion in 2017, up from USD 58.6 billion in 2016, according to new estimates from the OECD.
While the 2016 and 2017 totals cannot be directly compared with earlier years due to improvements in data and methodology relating to private finance, Climate Finance Provided and Mobilised by Developed Countries in 2013-17 shows the overall trend is upwards.
"The goal to reach USD 100 billion in annual climate finance by 2020 is still attainable, but we must urgently step up our efforts to provide public climate finance and improve its effectiveness in mobilising private finance," said OECD Secretary-General Angel Gurría.
The report gives estimates for mobilised private finance and public flows (estimates on public flows were already published in November 2018). It shows public climate finance is increasing again, after stalling in 2015, and is consistent with projections made by the OECD in 2016. Estimates of private finance in 2016-17 suggest that more needs to be done.
"Our estimates for 2013-2017 show that developed countries are making progress on climate finance and the indications are that this upward trend will continue. Multilateral development banks are reporting a significant rise in their climate finance outflows in 2018, which we will be analysing as soon as their activity-level data is available to us," said Mr Gurría.
The amount of climate finance going to adaptation activities rose to USD 13.3 billion in 2017 from USD 9.1 billion in 2013, meaning adaptation now accounts for 19% of total climate finance, up from 17% in 2013. The share of climate finance going to mitigation activities was 73% in 2017, compared to 76% in 2013, with the rest going to crosscutting activities.
For public climate finance, the ratio of grants to loans was relatively stable over 2013-17. Grants made up over a third of bilateral and about 10% of multilateral finance, while loans represented 60% of bilateral and nearly 90% of multilateral finance. The share of grants in public climate finance in 2016-17 is higher for least-developed countries (36%) and small-island developing states (54%) than for developing countries as a whole (24%).
The private component of climate finance consists of private funding for climate projects mobilised by developed countries' public climate finance instruments. These include investments in companies and special purpose vehicles, loan guarantees, credit lines, loan syndications and co-financing schemes. The public component consists of bilateral climate finance and multilateral climate finance attributable to developed countries. Officially supported climate-related export credits are accounted for as a separate component.
Climate finance will be among the issues discussed at the upcoming UN Climate Summit in New York and in the run-up to the COP25 climate talks in Santiago de Chile.