Leaders Discuss Role of Tourism in Asia and Pacific's Development Future
Tourism has significant potential to contribute to Asia and the Pacific's long-term growth prospects through infrastructure development and job creation. But governments should work to ensure the industry grows in a socially and environmentally sustainable way, according to participants at a high-level Asian Development Bank (ADB) seminar.
The Governors' Seminar, titled "The Role of Tourism for Sustainable Development," at the 52nd Annual Meeting of ADB's Board of Governors in Nadi, Fiji, featured as panelists Japan Deputy Prime Minister and Finance Minister Mr. Taro Aso; Indonesia Finance Minister Ms. Sri Mulyani Indrawati; Fiji Attorney-General and Minister for Economy, Civil Service, and Communications Mr. Aiyaz Sayed-Khaiyum; Italy's Director-General for International Financial Relations, Ministry of Economy and Finance Ms. Gelsomina Vigliotti; and ADB President Mr. Takehiko Nakao.
In 2018, 343 million international tourist arrivals and $390 billion in international tourist spending went to Asia and the Pacific. International visitors to Asia have risen by 65% between 2010 and 2018 with key Asian destinations being the People's Republic of China; Thailand; Japan; Hong Kong, China; and Malaysia. Asian tourists are also an increasing driver of global tourism with higher incomes and a rapidly growing middle class seeking experiences abroad. Globally, international tourist arrivals are expected to reach 2.44 billion by 2030, a 75% increase over 2018, with Asia and the Pacific projected to account for a third of this number.
Tourism plays a large role in the Asian economy. Spending on hotels and airline tickets was $92 billion in 2018 with an estimated 78 million new jobs created. The indirect impact such as through tourism-related investment on new hotels or airplane purchases was larger at $2.94 trillion, creating an estimated 180 million jobs. In Fiji, tourism contributed 14% of the local economy with the indirect impacts accounting for 40% of gross domestic product.
Seminar discussions highlighted several points. Tourism should be encouraged as a key contributor to investment, employment, and tax revenues through investment in both infrastructure and people. For example, world-class airports and airport staff in Bangkok and Kuala Lumpur contribute to the vitality of tourism in Thailand and Malaysia. With land being a key component of sustainable tourism, clear and effective sustainable land use regulations are needed.
Tourism creates millions of jobs, notably for women, young people, and those in remote rural areas. However, workers in tourism need the right skills and good working conditions. The Indian state of Kerala, for example, has a program that has trained some 650 residents of poor communities for jobs in local hotels.
Tourism can damage the environment which, over time, reduces visitors and revenues. Governments and the tourism industry can work together to avoid this. In Fiji, the government imposes a 10% tax on tourism-related businesses which funds climate change mitigation projects.
Similarly, cultural heritage needs protection, which could include controlling numbers of visitors to monuments or creating fiscal incentives for businesses to restore historical buildings. To protect the Angkor Wat temple, the Cambodian government created a dedicated authority to better manage the site and maximize the benefit to the local community.
Last, tourism should foster mutual understanding, peace, and safety among people of different backgrounds. Smart travel practices including data sharing is one way to do this. Currently, 16 Asian countries participate in an electronic visa scheme that has increased efficiency at border controls and boosted security.
At the seminar, Mr. Sayed-Khaiyum stressed the importance of ensuring resilience to both natural hazards and the longer-term issue of climate change. "The infrastructure that goes to the hotels—the electricity cables, the water, the sewers, etc.—the government needs to build resilience on that. The other aspect of the environment and climate change is to do with the oceans … all countries need to make a consolidated effort in respect of climate change." He also pointed to the need to ensure that as much of the value of the tourist spending as possible is retained within the host country by using local products and services.
Ms. Indrawati addressed the issue of ensuring that local culture and heritage are protected as tourist destinations attract visitors from other countries with different attitudes and mores. "This is exactly always the tradeoff between, on the one hand, to be a global player, in global supply chains, and how you are going to maintain the authenticity as well as the participation of your locals," she said. Work to develop local skills to ensure tourism-inspired jobs are high quality is also key.
Panelists raised the importance of good infrastructure to support tourists and, through improved water and wastewater systems, for example, to protect the environment. "There should be development of tourist infrastructure both in quantity and quality," said Mr. Aso. Such infrastructure needs to be disaster-resilient so that when disasters strike, countries do not lose out twice—from missing out on tourism income and having to rebuild their infrastructure and economies.
Ms. Vigliotti noted the common challenges faced by tourist destinations, whether in Europe or Asia and the Pacific. "The challenges for all the tourist destinations … are the same. You need connectivity, you need good infrastructure, and you need good maintenance." She also stressed the importance of governance and a policy center that defines and implements a strategy.
"Asia and the Pacific has some of the world's most beautiful natural landscapes and unique cultural monuments," Mr. Nakao said. "As tourism continues to expand rapidly, it will be important to pursue sustainable tourism that protects the environment such as forests and coral reefs, preserves local cultures, and benefits local communities."
ADB has supported the development of sustainable tourism in the region through financing for infrastructure, regional connectivity, and environmental protection. In the Association of Southeast Asian Nations region, ADB has provided assistance for transport, waste management, and skills training and planning, which have improved access and environments in secondary tourism destinations. Elsewhere, ADB has, for example, helped protect natural lakes and local livelihoods in the Kyrgyz Republic and Mongolia, supported tourism planning in the Federated States of Micronesia and Myanmar, and worked to improve transport, infrastructure, and utilities to ensure sustainable tourism in Bhutan and India.
Reforms Needed to Future-Proof Tourism Industry
Tourism officials from APEC's member economies are advancing cooperation in mitigating the impact of the COVID-19 pandemic to the tourism industry and charting the way towards recovery.
It was announced at the APEC Tourism Working Group virtual meeting on Friday that the pandemic deeply affects international travel and would set back international tourist arrivals by 58 percent to 78 percent in 2020.
"The tourism industry is the first sector to be affected by the COVID-19 pandemic and will be among the last ones to recover as travelers become more conscious of the health risks and are discouraged by the stringent travel restrictions that are being implemented around the world," said Muhammad Daud, Senior Director of Tourism Policy and International Relations of Malaysia's Ministry of Tourism, Arts and Culture.
"We have to assume our role by consolidating our efforts in areas where we can support the businesses and communities in the region," added Daud, who is also the Lead Shepherd of the working group.
The Asia-Pacific region recorded the highest growth in terms of tourist arrivals globally with a total of 464.7 million international tourist arrivals in 2017, or about 33 percent of global tourism arrivals. Moving forward, this will no longer be the case.
"It will take a long time before people have the confidence and trust in traveling again. Even when the situation gets better, it will take a while for global travel to pick up the pace," said Dr Rebecca Sta Maria, the APEC Secretariat's Executive Director, in her remarks to officials.
"The tourism industry is the backbone for many of our small businesses, women and vulnerable communities," she continued. "We must fine tune our approach to provide the people in our communities the support they need in navigating through these difficult times."
The travel and tourism sector employs 57.5 million people in the APEC region and contributes USD1.5 trillion to global domestic product (GDP). There are 470 international airports in APEC economies, facilitating business and leisure travel. The scale of the industry's contribution to the economy makes it an important driver of growth for the region.
Work in promoting sustainable and inclusive tourism within APEC is underway, including aligning policies among member economies, facilitating travel and improving coordination mechanisms. Given current developments, the group is reviewing the existing work plans and goals, including exploring the best solutions to conform to the new normal within the tourism industry.
The group will also bolster efforts in strengthening the resiliency of tourism by incorporating risk and emergency management measures, enhancing information flow for sharing best practices and encouraging more collaboration.
"Members are keen to open up the economy and revive the tourism sector, however the health and safety of travelers are paramount. We need to work closely with our health and emergency preparedness agencies in developing standard procedures that will instill confidence, encourage travel and ensure safety at the same time," Daud concluded.
UNWTO Releases a COVID-19 Technical Assistance Package for Tourism Recovery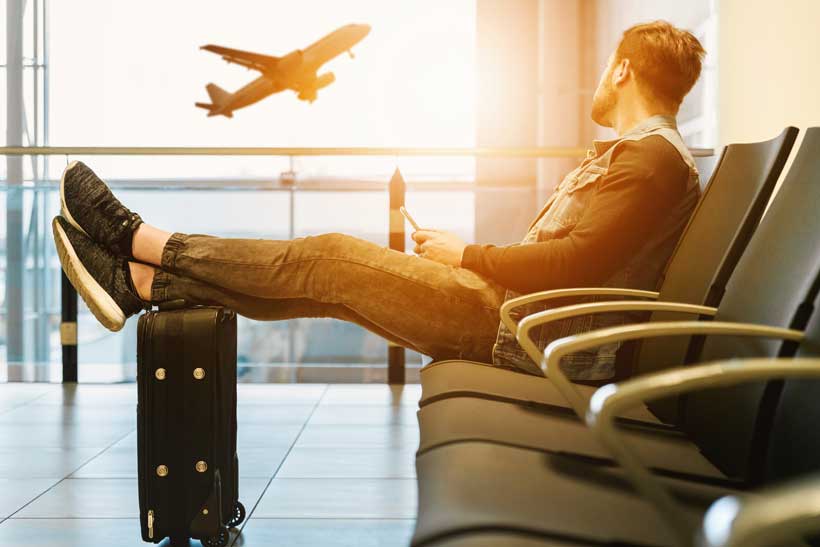 The World Tourism Organization (UNWTO) has released a Tourism Recovery Technical Assistance Package to offer guidance to Member States in response to COVID-19. The package is structured around three main pillars: economic recovery, marketing and promotion and institutional strengthening and resilience building.
With tourism among the hardest-hit of all sectors, UNWTO has identified three possible scenarios for the months ahead. Depending on when restrictions on travel are lifted, international tourist arrivals could decline by 60-80% in 2020.
This could translate into a decline in export revenues from tourism of between US$910 billion to US$1.2 trillion and place 100-120 million jobs directly at risk. The social ripple effect is also feared to be at least equally challenging for many societies the world over.
Against this backdrop, the COVID-19 Tourism Recovery Technical Assistance Package is designed to support governments, the private sector and donor agencies face this unprecedented socio-economic emergency.
UNWTO Secretary-General, Zurab Pololikashvili says: "We must support the tourism sector now with real actions while we prepare for it to come back and be stronger and more sustainable. Recovery plans and programmes for tourism will translate into jobs and economic growth, not just within tourism itself but across the whole of societies. This package of support will help governments and business implement our Recommendations for Recovery"
Call for action: economic, promotional and institutional measures
Alongside the set of recommendations already released by UNWTO to call for action to mitigate the socio-economic impact of COVID and endorsed by the UNWTO Global Tourism Crisis Committee, the package identified three potential areas of intervention to accelerate the recovery of tourism: economic, promotional and institutional.
The COVID-19 Tourism Recovery Technical Assistance Package makes the case for policies and measures to be introduced to stimulate the economic recovery of the tourism sector. These should be introduced alongside the development of impact needs assessments and country-specific plans for tourism recovery, among other measures.
In terms of marketing and promotion, UNWTO stands ready to provide technical assistance to identify markets that can help accelerate recovery, addressing product diversification, and (re)formulating marketing strategies and promotional activities.
The third pillar, institutional strengthening and resilience building, is particularly aimed at enhancing public-private partnership and promoting collaborative efforts for tourism recovery, and, enhancing skills in crisis management and recovery.
Tourism for Sustainable Development
The technical support offered by UNWTO is designed to help Members work towards the 2030 Agenda for Sustainable Development and the 17 Sustainable Development Goals (SDGs). Several of these Goals directly relate to tourism, most notably the SDGs 8, 12 and 17, on 'Decent Work and Economic Growth', 'Responsible Consumption and Production', and 'Partnerships for the Goals'.
UNWTO is also working as part of the wider UN response to COVID-19, emphasizing the role tourism can play in shielding developing countries and the most vulnerable members of society from the worst impacts of the current crisis.
Research Shows Strength of Tourism Sector's Support for Workers and Communities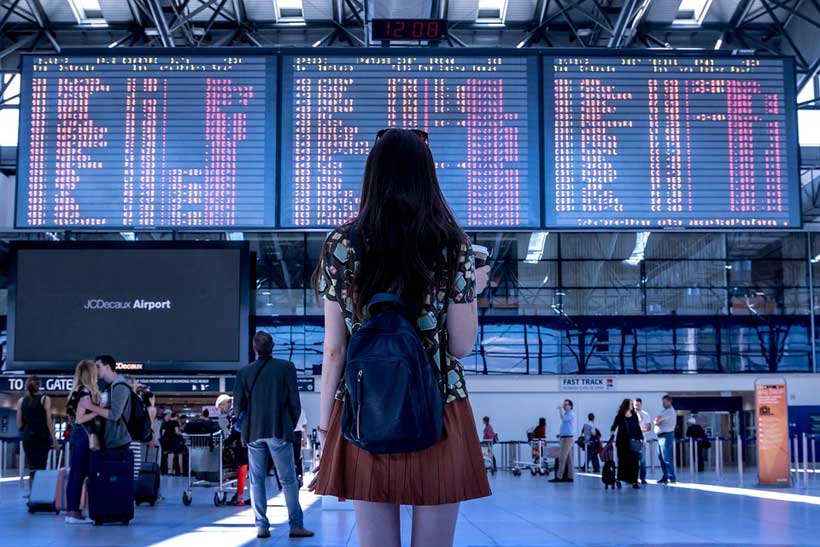 Employers from across global tourism are taking the lead in supporting their workers and helping the communities in which they operate, research carried out into the sector's response to COVID-19 has found.
As the sector faces up to an unprecedented challenge, the World Committee on Tourism Ethics (a subsidiary of the World Tourism Organization) has analysed the steps being taken by businesses and trade associations to mitigate the impact of the pandemic. Studying the actions taken by Private Sector Commitment to the Global Code of Ethics for Tourism (GCET) in 25 countries, the research revealed that, in spite of staff furloughs, employers across the sector are stepping up their support for workers and for communities.   
Tourism 'going beyond its responsibilities'
Committee Chairman Pascal Lamy touched base with the GCET Signatories to learn about the mitigation actions being championed by tourism companies and trade associations. Mr Lamy said: "It is evident that the sector's engagement goes beyond symbolic CSR actions. The GCET signatories, although hit terribly hard by the crisis like their colleagues across the tourism sector, have shown that they indeed care for the societies they operate in while striving to keep their businesses afloat".
World Tourism Organization (UNWTO) Secretary-General Zurab Pololikashvili welcomed the initiative of the tourism sector while at the same time calling on governments to work with private employers to safeguard jobs and livelihoods. He said: "Governments should not abolish the resources already allocated to tourism in their budgets for 2020. Tourism administrations also need to communicate to the general public what the sector is doing for the society in these troublesome times."
Solidarity with Tourism Workers and Communities
The survey found that many companies are providing 24-hour psychological help for their employees, while also maintaining medical insurance and  facilitating platforms with motivational videos, medical updates and training. Many are also offering free lodging and food for stranded international staff and their families.
Monetary donations have been given to city councils, underprivileged families and rural communities, and food and supplies have been sent to frontline workers and vulnerable groups. Some businesses chambers are working with public, real estate, financial and legal entities to provide SMEs with funding and identify guarantors for those unable to receive a loan. Associations have engaged in local pandemic committees to flag up the most pressing issues and better articulate their support.
Hotels have donated thousands of gift nights to medical staff for their holidays and remained open for them and COVID19 patients whenever necessary. Guides offered virtual tours for voluntary contributions donated to hospitals, and transportation companies offered their channels to bring critical emergency equipment to save lives. Volunteer platforms also have been set up to create youth loans. Virtual solidarity groups gathered hundreds of travel agents with multiple jobs to exchange goods and support their livelihoods.