Leaders Discuss Role of Tourism in Asia and Pacific's Development Future
Tourism has significant potential to contribute to Asia and the Pacific's long-term growth prospects through infrastructure development and job creation. But governments should work to ensure the industry grows in a socially and environmentally sustainable way, according to participants at a high-level Asian Development Bank (ADB) seminar.
The Governors' Seminar, titled "The Role of Tourism for Sustainable Development," at the 52nd Annual Meeting of ADB's Board of Governors in Nadi, Fiji, featured as panelists Japan Deputy Prime Minister and Finance Minister Mr. Taro Aso; Indonesia Finance Minister Ms. Sri Mulyani Indrawati; Fiji Attorney-General and Minister for Economy, Civil Service, and Communications Mr. Aiyaz Sayed-Khaiyum; Italy's Director-General for International Financial Relations, Ministry of Economy and Finance Ms. Gelsomina Vigliotti; and ADB President Mr. Takehiko Nakao.
In 2018, 343 million international tourist arrivals and $390 billion in international tourist spending went to Asia and the Pacific. International visitors to Asia have risen by 65% between 2010 and 2018 with key Asian destinations being the People's Republic of China; Thailand; Japan; Hong Kong, China; and Malaysia. Asian tourists are also an increasing driver of global tourism with higher incomes and a rapidly growing middle class seeking experiences abroad. Globally, international tourist arrivals are expected to reach 2.44 billion by 2030, a 75% increase over 2018, with Asia and the Pacific projected to account for a third of this number.
Tourism plays a large role in the Asian economy. Spending on hotels and airline tickets was $92 billion in 2018 with an estimated 78 million new jobs created. The indirect impact such as through tourism-related investment on new hotels or airplane purchases was larger at $2.94 trillion, creating an estimated 180 million jobs. In Fiji, tourism contributed 14% of the local economy with the indirect impacts accounting for 40% of gross domestic product.
Seminar discussions highlighted several points. Tourism should be encouraged as a key contributor to investment, employment, and tax revenues through investment in both infrastructure and people. For example, world-class airports and airport staff in Bangkok and Kuala Lumpur contribute to the vitality of tourism in Thailand and Malaysia. With land being a key component of sustainable tourism, clear and effective sustainable land use regulations are needed.
Tourism creates millions of jobs, notably for women, young people, and those in remote rural areas. However, workers in tourism need the right skills and good working conditions. The Indian state of Kerala, for example, has a program that has trained some 650 residents of poor communities for jobs in local hotels.
Tourism can damage the environment which, over time, reduces visitors and revenues. Governments and the tourism industry can work together to avoid this. In Fiji, the government imposes a 10% tax on tourism-related businesses which funds climate change mitigation projects.
Similarly, cultural heritage needs protection, which could include controlling numbers of visitors to monuments or creating fiscal incentives for businesses to restore historical buildings. To protect the Angkor Wat temple, the Cambodian government created a dedicated authority to better manage the site and maximize the benefit to the local community.
Last, tourism should foster mutual understanding, peace, and safety among people of different backgrounds. Smart travel practices including data sharing is one way to do this. Currently, 16 Asian countries participate in an electronic visa scheme that has increased efficiency at border controls and boosted security.
At the seminar, Mr. Sayed-Khaiyum stressed the importance of ensuring resilience to both natural hazards and the longer-term issue of climate change. "The infrastructure that goes to the hotels—the electricity cables, the water, the sewers, etc.—the government needs to build resilience on that. The other aspect of the environment and climate change is to do with the oceans … all countries need to make a consolidated effort in respect of climate change." He also pointed to the need to ensure that as much of the value of the tourist spending as possible is retained within the host country by using local products and services.
Ms. Indrawati addressed the issue of ensuring that local culture and heritage are protected as tourist destinations attract visitors from other countries with different attitudes and mores. "This is exactly always the tradeoff between, on the one hand, to be a global player, in global supply chains, and how you are going to maintain the authenticity as well as the participation of your locals," she said. Work to develop local skills to ensure tourism-inspired jobs are high quality is also key.
Panelists raised the importance of good infrastructure to support tourists and, through improved water and wastewater systems, for example, to protect the environment. "There should be development of tourist infrastructure both in quantity and quality," said Mr. Aso. Such infrastructure needs to be disaster-resilient so that when disasters strike, countries do not lose out twice—from missing out on tourism income and having to rebuild their infrastructure and economies.
Ms. Vigliotti noted the common challenges faced by tourist destinations, whether in Europe or Asia and the Pacific. "The challenges for all the tourist destinations … are the same. You need connectivity, you need good infrastructure, and you need good maintenance." She also stressed the importance of governance and a policy center that defines and implements a strategy.
"Asia and the Pacific has some of the world's most beautiful natural landscapes and unique cultural monuments," Mr. Nakao said. "As tourism continues to expand rapidly, it will be important to pursue sustainable tourism that protects the environment such as forests and coral reefs, preserves local cultures, and benefits local communities."
ADB has supported the development of sustainable tourism in the region through financing for infrastructure, regional connectivity, and environmental protection. In the Association of Southeast Asian Nations region, ADB has provided assistance for transport, waste management, and skills training and planning, which have improved access and environments in secondary tourism destinations. Elsewhere, ADB has, for example, helped protect natural lakes and local livelihoods in the Kyrgyz Republic and Mongolia, supported tourism planning in the Federated States of Micronesia and Myanmar, and worked to improve transport, infrastructure, and utilities to ensure sustainable tourism in Bhutan and India.
International Tourist Numbers Down 65% in First Half of 2020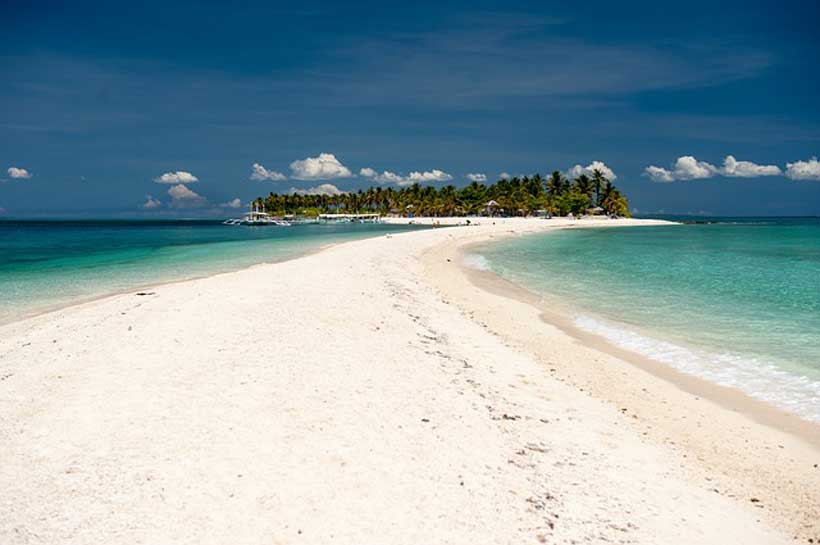 International tourist arrivals plunged 93% in June when compared to 2019, with the latest data from the World Tourism Organization showing the severe impact COVID-19 has had on the sector. According to the new issue of the World Tourism Barometer from the United Nations specialized agency, international tourist arrivals dropped by 65% during the first half of the year. This represents an unprecedented decrease, as countries around the world closed their borders and introduced travel restrictions in response to the pandemic.
Over recent weeks, a growing number of destinations have started to open up again to international tourists. UNWTO reports that, as of early September, 53% of destinations had eased travel restrictions. Nevertheless, many governments remain cautious, and this latest report shows that the lockdowns introduced during the first half of the year have had a massive impact on international tourism. The sharp and sudden fall in arrivals has placed millions of jobs and businesses at risk.
Counting the economic cost
According to UNWTO, the massive drop in international travel demand over the period January-June 2020 translates into a loss of 440 million international arrivals and about US$ 460 billion in export revenues from international tourism. This is around five times the loss in international tourism receipts recorded in 2009 amid the global economic and financial crisis.
UNWTO Secretary-General Zurab Pololikashvili said: "The latest World Tourism Barometer shows the deep impact this pandemic is having on tourism, a sector upon which millions of people depend for their livelihoods. However, safe and responsible international travel is now possible in many parts of the world, and it is imperative that governments work closely with the private sector to get global tourism moving again. Coordinated action is key."
All global regions hit hard
Despite the gradual reopening of many destinations since the second half of May, the anticipated improvement in international tourism numbers during the peak summer season in the Northern Hemisphere did not materialize. Europe was the second-hardest hit of all global regions, with a 66% decline in tourist arrivals in the first half of 2020. The Americas (-55%), Africa and the Middle East (both -57%) also suffered. However, Asia and the Pacific, the first region to feel the impact of COVID-19 on tourism, was the hardest hit, with a 72% fall in tourists for the six-month period.
At the sub-regional level, North-East Asia (-83%) and Southern Mediterranean Europe (-72%) suffered the largest declines. All world regions and sub-regions recorded declines of more than 50% in arrivals in January-June 2020. The contraction of international demand is also reflected in double-digit declines in international tourism expenditure among large markets. Major outbound markets such as the United States and China continue to be at a standstill, though some markets such as France and Germany have shown some improvement in June. 
Looking ahead, it seems likely that reduced travel demand and consumer confidence will continue to impact results for the rest of the year. In May, UNWTO outlined three possible scenarios, pointing to declines of 58% to 78% in international tourist arrivals in 2020. Current trends through August point to a drop in demand closer to 70% (Scenario 2), especially now as some destinations re-introduce restrictions on travel.
The extension of the scenarios to 2021 point to a change in trend next year, based on the assumptions of a gradual and linear lifting of travel restrictions, the availability of a vaccine or treatment and a return of traveller confidence. Nonetheless, despite this, the return to 2019 levels in terms of tourist arrivals would take between 2 to 4 years.
Global Community Unites to Celebrate "Tourism and Rural Development"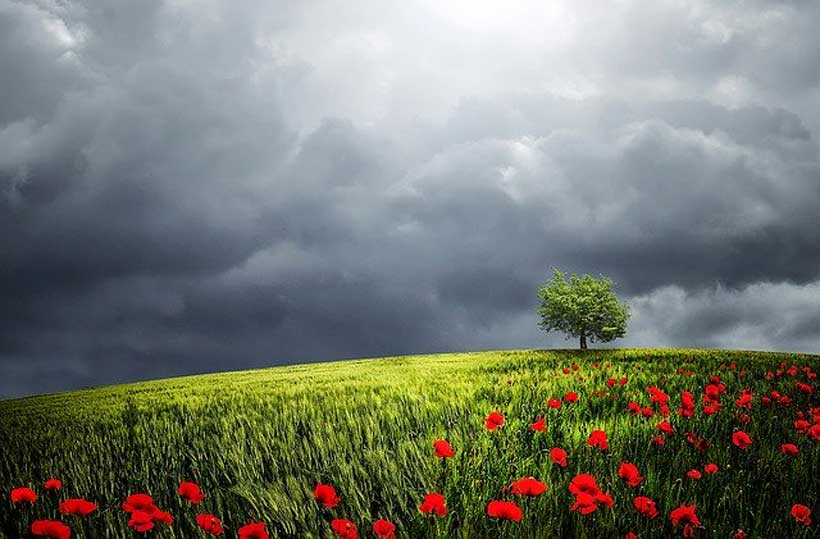 The 2020 edition of World Tourism Day will celebrate the unique role that tourism plays in providing opportunities outside of big cities and preserving cultural and natural heritage all around the world.
Celebrated on 27 September with the theme of "Tourism and Rural Development", this year's international day of observation comes at a critical moment, as countries around the world look to tourism to drive recovery, including in rural communities where the sector is a leading employer and economic pillar.
The 2020 edition also comes as governments look to the sector to drive recovery from the effects of the pandemic and with the enhanced recognition of tourism at the highest United Nations level. This was most notably illustrated with the recent release of a landmark Policy Brief on tourism from UN Secretary-General Antonio Guterres in which he explained that "for rural communities, indigenous peoples and many other historically marginalized populations, tourism has been a vehicle for integration, empowerment and generating income."
Historic International Cooperation
For the first time in the 40-year history of World Tourism Day, the official celebration will not be hosted by a single Member State of the United Nations specialized agency. Instead, nations from the Mercosur bloc (Argentina, Brazil, Paraguay and Uruguay, with Chile joining with observer status) will serve as joint hosts. This co-hosting agreement exemplifies the spirit of international solidarity that runs through tourism and which UNWTO has recognized as essential for recovery.
UNWTO Secretary-General Zurab Pololikashvili said: "All around the world, tourism empowers rural communities, providing jobs and opportunity, most notably for women and youth. Tourism also enables rural communities to hold onto their unique cultural heritage and traditions, and the sector is vital for safeguarding habitat and endangered species. This World Tourism Day is a chance to recognize the role tourism plays outside of major cities and its ability to build a better future for all."
Rural areas hit hard by COVID-10
For countless rural communities around the world, tourism is a leading provider of employment and opportunities. In many places, it is one of the few viable economic sectors. Moreover, development through tourism can also keep rural communities alive. It is estimated that by 2050, 68% of the world population will live in urban areas, while 80% of those currently living in 'extreme poverty' live outside of towns and cities.
The situation is particularly hard for youth: young people in rural communities are three times more likely to be unemployed than older adults. Tourism is a lifeline, offering young people a chance to earn a living without having to migrate either within their home countries or abroad.
World Tourism Day 2020 will once again be celebrated by UNWTO's Member States in all global regions as well as by cities and other destinations and by private sector organizations and individual tourists. It comes as communities in rural areas also struggle with the impacts of the COVID-19 pandemic. These communities are usually much less-prepared to deal with the short and longer-term impacts of the crisis. This is due to a number of factors, including their aging populations, lower income levels and the continuing 'digital divide'. Tourism offers a solution to all of these challenges.
Covid-19 and Transforming Tourism
If tourism brings us together, then travel restrictions keep us apart.
More importantly, restrictions on travel also prevent tourism from delivering on its potential to build a better future for all.
This week the United Nations Secretary-General launched the Policy Brief "COVID-19 and Transforming Tourism", which UNWTO assumed the lead role in producing.
This landmark report makes clear what is at stake – the threat of losing tens of millions of direct tourism jobs, the loss of opportunities for those vulnerable populations and communities who stand to benefit most from tourism, and the real risk of losing vital resources for safeguarding natural and cultural heritage across the world.
Tourism needs to thrive, and this means that travel restrictions must be eased or lifted in a timely and responsible manner. It also means that policy decisions need to be coordinated across borders to face up to a challenge which does not care about borders! "COVID-19 and Transforming Tourism" is a further element in the roadmap for the sector to regain its unique status as a source of hope and opportunity for all.
This is true for both developing and developed nations, and all governments and international organizations have a stake in supporting tourism.
But we can only call on governments to back up strong words with equally strong actions if we move first and take the lead. As destinations open up again, we are resuming in-person visits, to show support, to learn, and to build confidence in international travel.
On the back of our successful visits to destinations in Europe, UNWTO delegations are now seeing first-hand how the Middle East is ready to restart tourism safely and responsibly. In Egypt President Abdel Fattah el-Sisi and his government made clear how strong, targeted support, has saved jobs and allowed tourism to weather this unprecedented storm. Now iconic sites such as the Pyramids are ready to welcome back tourists, with the safety of both tourism workers and tourists themselves a priority. Similarly, the government of Saudi Arabia has warmly welcomed UNWTO and expressed a firm commitment to continue building the Kingdom's tourism sector, first for domestic visitors and then international visitors.
The pandemic is far from over. As cases across the world make clear, we must be ready to act fast to save lives. But it also now also clear that we can also take decisive action to protect jobs and safeguard the many benefits tourism delivers, both for people and planet.