Not faith, 'but those who manipulate the faithful' driving wedge between religions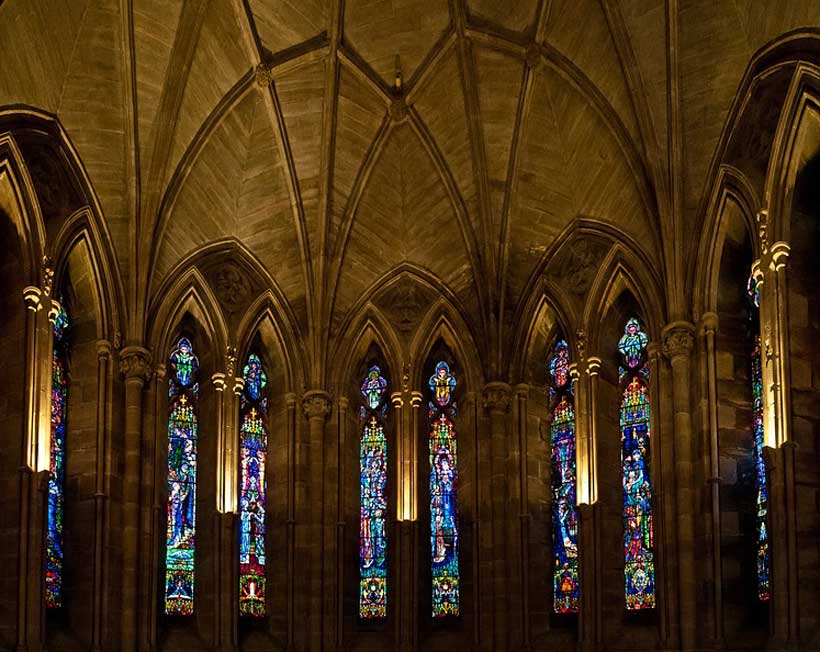 Following a string of hate-fuelled attacks on places of worship around the world, the High Representative for the Alliance of Civilizations (UNOAC), said on Thursday that it was with a "heavy heart" that he was opening the annual UN-backed forum in Baku, Azerbaijan, on the role of cultural dialogue in building human solidarity and countering violence.
Miguel Angel Moratinos said the theme of the 5th World Forum for Intercultural Dialogue, Building Dialogue into action against discrimination, inequality & violent extremism, was very timely as those gathered at the Forum, which wraps up tomorrow, would no doubt reflect on the "horrific terrorist attacks" that had taken place over recent days and months.
"I stand before you today with a heavy heart", he lamented, explaining that just yesterday he had been in Colombo, Sri Lanka, where he had paid his respects to the victims of terrorist attacks on Catholic Churches and hotels that left over 250 people dead on Easter Sunday.
Citing a "spate of hate crimes and terrorist attacks" targeting places of worship, Mr. Moratinos said this was a stark reminder that that "no religion, country or ethnicity is spared" from such unspeakable violence.
He recalled that last Saturday, a synagogue in California was attacked while Jewish worshipers were observing the final day of Passover, and that last year there had been a deadly shooting at a synagogue in Pittsburg. These incidents came amidst similar violence, including an attack on a cathedral in the Philippines, as well as the massacre last month of Muslims worshiping inside mosques in Christchurch, New Zealand.
"In all these heinous and cowardly attacks… we see a common pattern: hatred of the 'other', he said. "These criminals are hijacking entire faith communities, pitting religions against each other."
Yet the problem is never the faith, Mr. Moratinos affirmed, it is "those who manipulate the faithful and turn them against each other by their perverted interpretations of holy texts."
Social media only adds 'fuel to the raging fire'
"The volatile nexus between protracted conflicts, terrorism, and violent extremism remains an ongoing challenge for the international community", he stated, saying that violent extremists seek to "divide and sow instability in our societies".
According to Mr. Moratinos, social media platforms only add "fuel to the raging fire", along with the dark web, which offers a space for radicals, white-supremist and ultra-right advocates to "spew their twisted ideologies".
He maintained that preventing violent extremism and ensuring sustainable peace are complimentary and mutually reinforcing goals.
"The importance of dialogue as an essential tool for conflict prevention and prevent violent extremism cannot be overstated," he stressed.
The problem is never the faith. It is those who manipulate the faithful and turn them against each other by their perverted interpretations of holy texts – UNAOC High Representative Miguel Moratinos
Mr. Moratinos also highlighted the role of youth in providing a counter-narrative for violent extremism through their community engagement promoting inter-cultural and inter-faith dialogue and countering hate speech through positive use of social media.
"After all, these young people are our hope not only for the future but also for our present", he said. "Their work responds to the recommendations outlined in the recent progress study on 'youth, peace and security' mandated by the UN Security Council pursuant to resolution 2250, and the Plan of Action on Preventing Violent Extremism".
'No room' for exclusion
In her opening remarks, Nada Al-Nashif, Assistant Director-General for the Social and Human Sciences at the UN Educational, Scientific and Cultural Organization (UNESCO), stressed the importance of promoting intercultural dialogue and mutual understanding.
Noting that the Baku Process was launched by Azerbaijan over 10 years ago to establish an effective and efficient dialogue between cultures and civilizations, she said that while "we have come a long way", there is a need to focus and follow up with concrete actions to create continuity and impact.
She pointed to new emerging forces of division that are spreading hatred, intolerance and ignorance.
At a time when cultural diversity is under threat from the pressures of exclusive populism, she noted that "the world is facing the largest refugee and displacement crisis of recent history".
"New technologies with the potential to better connect individuals and communities, are being misused to seed division and misunderstanding", she said.
Ms. Al-Nashif stressed the urgent need to bolster inclusion and cohesion in societies undergoing "deep, sometimes unpredictable transformations", adding that they are also important to catalyze the necessary innovation to advance the 2030 Agenda for Sustainable Development.
"Challenges today are complex and pay no respect to borders," she underscored. "There is no room for unilateralism or exclusion."
The goal must be "to embrace change on the basis of human rights and mutual respect, to shape it in positive directions, to craft a future that is more just, inclusive and sustainable for every women and man," she said.
Because "dialogue is key", she said that is why it "stands at the heart of UNESCO's mission to build the defenses of peace in the minds of women and men".
Ms. Al-Nashif said that UNESCO tirelessly protects education as a human right, calling it "the most effective way to disarm processes that can lead to violent extremism, by undermining prejudice, by fighting ignorance and indifference".
"Diversity is our key resource for achieving inclusive and sustainable societies," she asserted.
Ms. Al-Nashif concluded by urging everyone to continue working together to promote dialogue "to understand our differences, reinforce our common values, and cooperate together for our common good".
Baku 'positive platform' process
Ilham Aliyev, President of Azerbaijan, spoke in depth about the Baku Process, which he credited with focusing international attention on intercultural dialogue, calling it a "good and positive platform to make the right decision".
Saying that the Baku process is "one of the most important" between Europe and the rest of the world, he underscored: "We need dialogue on cultural, inter-religious, political, economic and security issues."
Yousef bin Ahmad Al-Othaimeen, Organization of Islamic Cooperation Secretary General, lamented that today the world is witnessing all kinds of discrimination.
"Terrorism has no religion, race or nationality", he asserted, calling dialogue between cultures "an absolute necessity".
Speaking on behalf of the Council of Europe, Deputy Secretary General Gabriella Battaini-Dragoni argued that inclusive societies, with equal rights and dignity for all, require understanding.
"Promotion of intercultural dialogue is not an event, it is a never-ending challenge" that requires education to ease anxiousness and dispel ignorance, she said. And that by coming together, with mutual assurances, governments pave the way for social inclusion based on political will.
The final speaker at the opening ceremnony, Abdulazia Othman Altwaijri, Director General of Islamic Educational, Scientific and Cultural Organization, spoke passionately on the need for political will to make intercultural dialogue a success.
"We cannot fight the rise of extremism without political will," he said, castigating the world's decision-makers – from the global super powers to the UN Security Council – for their inabilities to deliver much-needed progress on this front.
Muslim-Evangelical alliance strives to create religious and political middle ground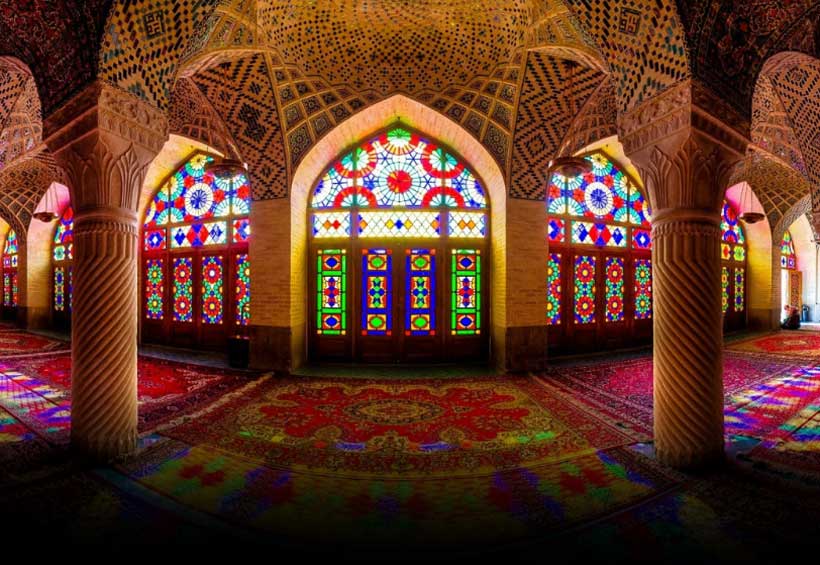 A recent unprecedented alliance between Muslims and Evangelicals takes on added significance in a world in which human rights are on the defensive, religious groups tend to forge political as well as ideational partnerships, and the role of the clergy in multiple Muslim-majority countries has come under scrutiny.
The alliance potentially could create a platform for voices in the Muslim world, particularly the Middle East, in which significant segments of the youth who constitute a majority of the population, increasingly reject state-controlled, ritualistic forms of religion and distrust clerics subservient to the government.
It could also offer a middle ground on which elements of the secular centre-right and centre-left could meet based on shared faith-based values in deeply polarised parts of the world, particularly in the West.
International affairs and inter-faith scholar Michael Driessen suggested in an email to this writer that the recently forged alliance between Indonesia's Nahdlatul Ulama (NU), one, if not the world's largest Muslim civil society organization, and the World Evangelical Alliance (WEA), fits a pattern of partnerships between diverse religious groups that goes beyond seeking to protect minorities to promotion of social cohesion and fraternity.
Speaking at a virtual meeting of the Interfaith Forum of the Group of 20 or G20 that brings together the world's largest economies, Tunisian Islam scholar Nejia Al-Ourimi seemed to anticipate the alliance when she argued that reform of Islam would have to be bottom-up and originate in civil society rather than top-down and directed and controlled by autocratic rulers who see it as a way of branding themselves and their nations as well as and one way of ensuring survival.
Ms. Al-Ourimi reasoned further that genuine inclusivity was precluded in much of the Middle East because most Arab constitutions assume that the state has a religion. She went on to say that "what we need to do is reframe the traditional approaches of linking religion to legislation. We must find leaders who are willing to withdraw from the traditional way of participating in the public sphere—through the legal and legislative dimensions—and return from a 'values' perspective to guide ethical efforts."
In a contribution to a recently published report on Human Fraternity and Inclusive Citizenship issued by the Italian Institute for International Political Studies (ISPI) and the Beirut-based Foundation for Diversity, Solidarity and Human Dignity (Adyan), Ms. Al-Oumiri points to a series of lofty, lovey-dovey inter-faith statements issued in the past decade by different combinations of Arab Muslim and non-Muslim clerics, religious and secular intellectuals, and politicians.
The statements constituted attempts by Muslim religious authorities and autocratic governments to keep ahead of the curb of youth aspirations and project themselves as voices of moderation by emphasizing religious freedom, religious pluralism, and inclusive citizenship irrespective of religious belief.
The statements include the 2012 Statement on Basic Freedoms issued by Al Azhar, Islam's Cairo-based oldest institution of Islamic learning that has long been swayed by Saudi and United Arab Emirates financial support, the 2016 Marrakech Declaration that called for the development of a jurisprudence of that enshrines the concept of inclusive citizenship, and the Document on Human Fraternity signed in the UAE in 2019 by Pope Francis and Sheikh Ahmed Al-Tayeb, the Grand Imam of Al-Azhar.
Referring to the 2012 Al Azhar statement, Ms. Al-Oumiri highlighted the fact that the statement was issued in the wake of popular revolts that in 2011 toppled the leaders of Tunisia, Egypt, Libya, and Yemen. Saudi and UAE manoeuvres helped roll back the revolts' achievements in all of the countries except for Tunisia.
The manoeuvres did not roll back what Ms. Al-Oumiri described as a "new awareness" among "all the components that participated in the protest movement, secularists, liberals, Christians, Muslims and others, (that) became aware of the fact that the bilateral polarization and exclusionary relations prevailing at that time were the main reason for the dispersion of forces capable of inducing positive change and extricating Arab society from its chronic crisis." It is an awareness that expresses itself today among others in changing youth attitudes towards religiosity.
Ms. Al-Oumiri's 'new awareness' is one factor that hampers autocratic efforts to shape a moderate form of Islam that serves the needs of social change and economic diversification without conceding democratic freedoms, projects autocrats as religious moderates as part of their nation branding and furthers their quest for religious soft power.
The 'new awareness' is borne out by research and opinion polls that consistently show that the gap between the religious aspirations of youth and state-imposed interpretations of Islam is widening. The polls and research suggest that youth are increasingly sceptical towards religious and worldly authority. They aspire to more individual, more spiritual experiences of religion.
As a result, Nahdlatul Ulama's opportunity to turn its alliance with the WEA into a vehicle of change in both the Muslim world and the West is enhanced by the fact that religious reform in rival contenders for religious soft power like Saudi Arabia, the UAE, Qatar, and Egypt is top-down by decree or changes in common or civil rather than, more sustainably, bottom-up and anchored in religious law and jurisprudence.
The point was highlighted when Nahdlatul Ulama's religious leaders took the first step towards reform of religious law and/or jurisprudence in 2019 by replacing the notion of the kafir or infidel with the concept of muwathinun or citizens to emphasize that Muslims and non-Muslims were equal before the law.
Leaders of the group say that they intend to tackle other outdated, intolerant, or supremacist concepts such as the dhimmi or People of the Book, and slavey that remain reference points even if large numbers of Muslims do not heed them in their daily life, as well as eventually blasphemy and apostasy.
Nahdlatul Ulama's opportunity is further both bolstered and complicated by the fact that autocratic Muslim rulers wittingly or unwittingly reinforce Islamophobic tendencies in multiple ways by their often brutal abuse of human rights at home and their support of policies in various parts of the globe that encourage negative perceptions of Islam and Muslims.
These policies include the blurring in countries like France and Austria of the lines between political Islam and piety as well as autocratic Muslim acquiescence, if not endorsement of the crackdown on Turkic Muslims and Islam in China's north-western province of Xinjiang.
Nahdlatul Ulama, despite its tangible adherence to principles of democracy, human rights, and tolerance, has yet to clearly distinguish itself from autocratic religious soft power rivals when it comes to its shared rejection of political Islam and identity politics. In other words, how it handles Islamophobia is likely to be a litmus test for Nahdlatul Ulama as well as its alliance with the Evangelicals.
Making that distinction clear is likely to also enhance the Nahdlatul Ulama-WEA alliance's ability to bring together elements of the centre-right and centre-left could meet based on shared faith-based advocacy of human rights, democratic freedoms, and tolerance at a time that democracy is on the defence.
The linkage between the Nahdlatul Ulama-WEA alliance's opportunity to serve as a bridge in both the religious and political domain is evident not only when it comes to countering religious supremacism but also far-right extremism. It is that linkage that adds a geopolitical dimension to the alliance's potential.
Germany, where ultra-nationalist supremacists, despite recent electoral setbacks for the Alternative for Germany (AfD), have infiltrated the security and armed forces, spotlights the importance of creating a religious and political centre that is driven as much by shared values as it is by interests.
Security services recorded more than 1,400 cases of suspected far-right extremism among soldiers, police officers and intelligence agents in recent years. The German defence ministry last year disbanded a whole company of special forces after explosives, a machine gun, and memorabilia of the Nazi's SS were found on the property of a sergeant major.
The geopolitical significance of developments in Germany is enhanced by the fact that some German ultra-nationalists and members of the far-right are believed to have links to Russia and /or far-right Russian nationalists.
In the latest German incident, prosecutors are investigating an official of Federal Office for the Protection of the Constitution (BfV), the country's domestic intelligence agency, suspected of helping plan the assassination of a Chechen dissident as part of a campaign across Europe that targets critics of Ramzan Kadyrov, the president of the Russian republic of Chechnya. Mr. Kadyrov is widely viewed as an associate of President Vladimir Putin and maintains close ties to Middle Eastern autocrats.
Defining moderate Islam: Muslims and Evangelicals forge an alliance
A major Muslim and Evangelical organization joined forces this week to significantly advance hitherto state-backed ceremonial inter-faith dialogues that seldom go beyond platitudes and lofty statements.
This week's launch at a Washington DC mosque of an inter-faith alliance and a book published by the Institute for Humanitarian Islam and the Germany-based World Evangelical Alliance (WEA) as well as the Center for Shared Civilizational Values constitutes an Evangelical endorsement of Humanitarian Islam.
It also amounts to a rare Muslim celebration of an Evangelical authority, WEA secretary general Archbishop Thomas Schirrmacher, who played a key role in building a relationship between the Evangelical group and Indonesia's Nahdlatul Ulama, one, if not the world's largest Muslim movement.
"Dr. Schirrmacher's decision to engage with the Humanitarian Islam movement may prove to be singularly consequential, and perhaps even historic, in its ramifications for the relationship between Christians and Muslims," the editors of the book, Thomas K. Johnson and C. Holland Taylor said in their introduction.
Entitled 'God Needs No Defense: Reimagining Muslim – Christian Relations in the 21st Century,' the book is an anthology of essays written by preeminent Muslim and Christian scholars.
Based in the Indonesian capital of Jakarta, the Institute for Humanitarian Islam was established by Nahdlatul Ulama to advance globally its humanitarian interpretation of the faith.
Nahdlatul Ulama sees the concept as an alternative to state-backed less developed and less tolerant and pluralistic notions of a moderate Islam as propagated by countries like Saudi Arabia and the United Arab Emirates as well expressions of political Islam represented by Turkey, Iran, and the Muslim Brotherhood.
Nahdlatul Ulama was founded almost a century ago in opposition to Wahhabism, the austere interpretation of Islam propagated for decades by Saudi Arabia until the rise in 2015 of King Salman and his son, Crown Prince Mohammed bin Salman.
The Indonesian group positions Humanitarian Islam as advocating genuine religious reform rather than self-serving social and rhetorical change advocated by rulers eager to implement long-overdue economic and social reform and project themselves as genuine religious moderates in a global battle for Muslim religious soft power and the soul of Islam.
The differences between Nahdlatul Ulama's Humanitarian Islam and the interpretations of the faith put forward by its conservative monarchical and republican Islamist soft power rivals are stark and raise fundamental questions about what constitutes genuine reform and how it can sustainably be achieved.
The differences pitch an independent civil society group, albeit one with close ties to the state, against states themselves.
Nahdlatul Ulama's independence has allowed it to start a process of real change rooted in religious law and jurisprudence rather than a ruler's decree or opinion issued by subservient clergymen.
The group challenges outdated, intolerant, or supremacist concepts such as the kafir or infidel, the dhimmi or People of the Book, and slavey that remain reference points even if large numbers of Muslims do not heed them in their daily life, as well as eventually blasphemy and apostasy.
The group's religious leaders took the first step in 2019 by replacing the term kafir with the word muwathinun or citizen to emphasize that Muslims and non-Muslims were equal before the law. "The word 'kafir' hurts some non-Muslims and is perceived to be theologically violent," Nahdlatul Ulama cleric Abdul Moqsith Ghazali said at the time.
Independence also enabled Nahdlatul Ulama to embrace the Universal Declaration of Human Rights, parts of which are exempted by its religious soft power rivals. That is not to say that liberals may not take issue with some of the interpretations of the declaration by Nahdlatul Ulama, a socially conservative movement.
The differences raise questions about Nahdlatul Ulama's ability to succeed beyond the significant inroads that the group has made among political and religious elites in the United States, Europe, the Vatican, and parts of Africa and Asia.
The launch in Washington of the unprecedented alliance and the book is together with Nahdlatul Ulama's association with the Centrist Democrat International (CDI), the world's largest grouping of political parties, the most publicly visible evidence of its success among elites.
The alliance puts flesh on the skeleton of recent inter-faith dialogue by bringing together two of Islam and Christianity's major groups. Nahdlatul Ulama has tens of millions of followers while the World Evangelical Alliance says it represents 600 million Protestants and national evangelical alliances in 140 countries. The alliance with Nahdlatul Ulama casts a different light on Evangelicals as opposed to Evangelists, who particularly, in the United States have often come to be identified with Christian nationalism and Islamophobia.
The alliance aims "to prevent the political weaponization of identity; curtail the spread of communal hatred; promote solidarity and respect among the diverse people, cultures and nations of the world; and foster the emergence of a truly just and harmonious world order founded upon respect for the equal rights and dignity of every human being," the Institute for Humanitarian Islam and the Nation's Mosque in Washington, said in a press release.
With the creation of the Center for Shared Civilizational Values, the alliance also constitutes an effort to create a platform for a dialogue that moves beyond elites to nurture a grassroots movement in favour of religious reform across major religions that emphasizes inclusivity, pluralism, tolerance, and common values rather than exclusivism and supremacy fueled by identity politics. (In the spirit of transparency, this writer has been invited to be a member of the centre's advisory board).
In doing so, the Center hopes to build on Nahdlatul Ulama's substantial popular base in Indonesia, the WEA's reach across the globe and a range of contacts and interactions with Catholic, Jewish, and Hindu groups and personalities.
The choice of Masjid Mohamed, the Nation's Mosque, as the venue of the launch, suggests an outside-in strategy in trying to garner grassroots support in the Muslim world. Located in Washington's historic African-American Shaw district, Masjid Muhammad is the first mosque in the United States built by descendants of slaves.
As such, the launch constitutes an outreach to a minority Muslim community in a Western democracy that despite upheaval in the United States as the country struggles to come to grips with its history of racism is likely to be more accessible and perhaps more open to Humanitarian Islam's message than significant segments of the population in Muslim-majority countries like Pakistan or the Middle East where many see what has long become a global faith through the lens of its Arab origins.
The alliance takes on added significance in a Western world that despite the electoral defeat of former US President Donald J. Trump and setbacks in Europe suffered by populists and ultra-nationalists has in recent years increasingly mainstreamed prejudice, bias, and authoritarianism.
"Rather than the world becoming more like the United States, as so many of us expected after the Cold War, the United States has become more like the rest of the world—in particular, its authoritarians," noted foreign policy analyst Steven A. Cook, debunking the projection of the US as a beacon of liberty and freedom.
In a twist of irony, Nahdlatul Ulama's book publication coincided with a more narrowly focused and transactional Saudi-backed launch in Lebanon of a book, 'The relationship between the Maronite patriarchate and the Kingdom of Saudi Arabia.' Written by Maronite Father Antoine Daw, Saudi support for the book and outreach to the Maronites was part of the kingdom's effort to counter Iran's regional influence and engage the Islamic republic in direct and indirect issue-oriented dialogues.
The launch in Bkirki, the Maronite patriarchate's episcopal see, followed a call by Patriarch Bechara Boutros Al-Rahi, Lebanon's most senior Christian cleric, for a meeting with Hezbollah, the Lebanese Shiite militia that is Iran's closest ally in the Arab world.
The patriarch urged Hezbollah, one of Lebanon's most powerful groups that played a key role in Iranian support for the Syrian regime of President Bashar al-Assad to move towards a position of neutrality in a bid to salvage Lebanon that is teetering on the brink of economic and political collapse.
Sedition law: Hand-maiden of the Modi's government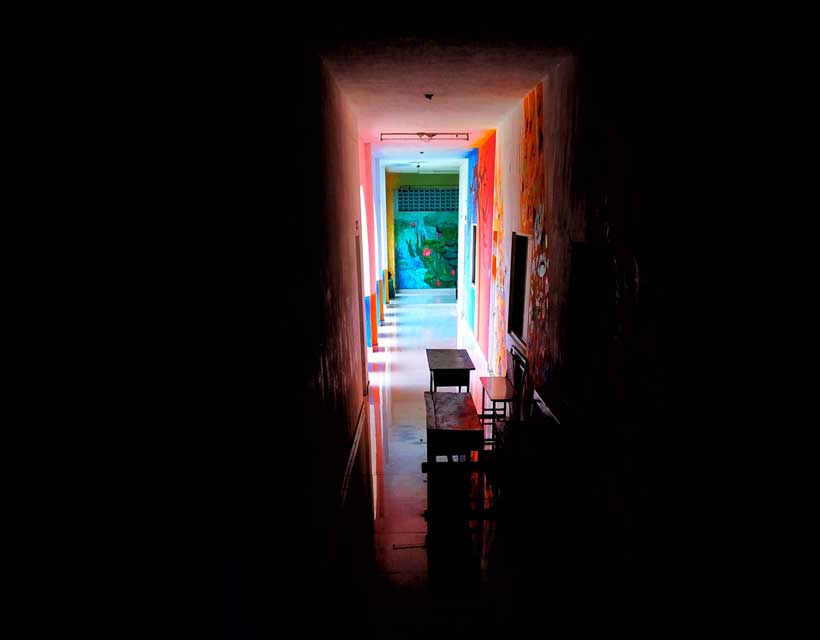 Sedition laws have become a handmaid of India's government under Narendra Modi to stifle dissent, incarcerate political opponents or persecute minorities. Shouting a slogan, wall chalking, social post "azadi" (liberty), wearing a prayer cap, or offering prayer on adjoining roads when a mosque is overcrowded could attract sedition charges. Even interfaith marriages or cow related offences could be tried as sedition. The Hindu-monk chief minister of Uttar Pradesh had directed his administration to try cow related offences under the National Security Act. Some states have passed love-jihad laws to prevent interfaith marriages. The over-ebullient Hindu extremists haul up even such people to the police stations who are happily married long before enactment of the law banning inter-faith marriages.
Apathy of India's Supreme Court
Till recently, the Supreme Court had looked the other way in cases where there was blatant misapplication of the sedition law. Some verdicts smacked of communal bias. India being a secular country, the Supreme Court should have avoided dabbling into religious matters of different communities particularly of the largest minority, the Muslim. But, in vain. The Supreme Court pronounced that a mosque was not essential to Muslim way of worship. It allowed demolition of the ancient Babri Mosque. Thus it accepted the fictitious contention that Ram god was born at the site of the mosque millennia ago.
In marked contrast to its "Islamic" judgments, the Supreme Court had a benign attitude toward the Hindu religion. It admitted that a temple was necessary to the Hindu mode of worship. It allowed menstruating women to visit Sabarimala temple.
Supreme Court's awakening
The plethora of sedition cases awakened the SC from its slumber. While quashing the sedition case against journalist Vinod Dua, the Supreme Court expressed ennui on slapping sedition charges to gag journalists. A Bench of the Supreme Court led by Justice UU Lalit upheld " the right of every journalist to criticise, even brutally, measures of the government with a view to improving or altering them through legal means".The case against the journalist had been filed by the ruling BJP and was fervently defended by the Himachal Pradesh state government. The journalist was accused of "criticising the prime minister and the Union government for mishandling of the migrant crisis during the first wave of the Covid-19 pandemic". The court drew attention to the 1962 Nath case judgment. That judgment took the sting out of the sedition cases filed under Section 124-A of the Indian Penal Code. In the aforementioned case, the Supreme Court had ruled that Section 124A of the Indian Penal Code can be used only when someone's word actually leads to violence or generates an inclination for violence. The Section 124A describes sedition as punishable with imprisonment from three years to life, a fine or both.
Among journalists facing sedition cases is Siddique Kappan based in Kerala. He was arrested by the Uttar Pradesh police while on his way to Hathras to cover a rape case last year and had been denied bail. Kappan and 21 other journalists covering the Hathras rape case were charged under Section 124A.
Similarly, several prominent journalists were charged under the sedition law for their coverage of the farmers' tractor rally in Delhi on Republic Day. The Supreme Court stayed the arrest of all of them. The Court observed that the Constitution has varying criteria for permissible restrictions on freedom of speech and expression and draws a boundary between serious and aggravated forms of public disorder which are calculated to endanger the security of the State and the relatively minor breaches of the peace of purely local significance.
India's Supreme Court had earlier observed in its 1950 judgment on Romesh Thapar versus State of Madras. "Only a higher degree of threat pertaining to endangerment of the foundations of the State could justify curtailment of the rights to freedom of speech and expression," Thapar was editing a weekly journal called Cross Roads which was constantly at loggerheads with the Congress government of the day.
Disregarding the guidance in this judgment, the successive governments continued to mis-apply the sedition law.
Birth of the sedition law
When the Indian Penal Code was enacted in 1860, the sedition law was not included in it. It took another 10 years for Section 124A to be included. Mahatma Gandhi was tried under this law in 1922. He told the court that the law had malafide intent. It was tailor-made to suppress the liberty of the citizen.
Concluding remark
India's Law Commission issued a directive in 2018 that cautioned that a simple expression of a thought inconsistent with the government's policy did not qualify as "sedition". One has to be circumspect while invoking the sedition law. Yet, the Commission's voice has proved to be a voice in the wilderness. Sedition law is a handy tool to stifle dissent. It is hoped that India's Supreme Court will define the contour of the law more stringently to preclude its misuse by the fanatic Modi government.