Not faith, 'but those who manipulate the faithful' driving wedge between religions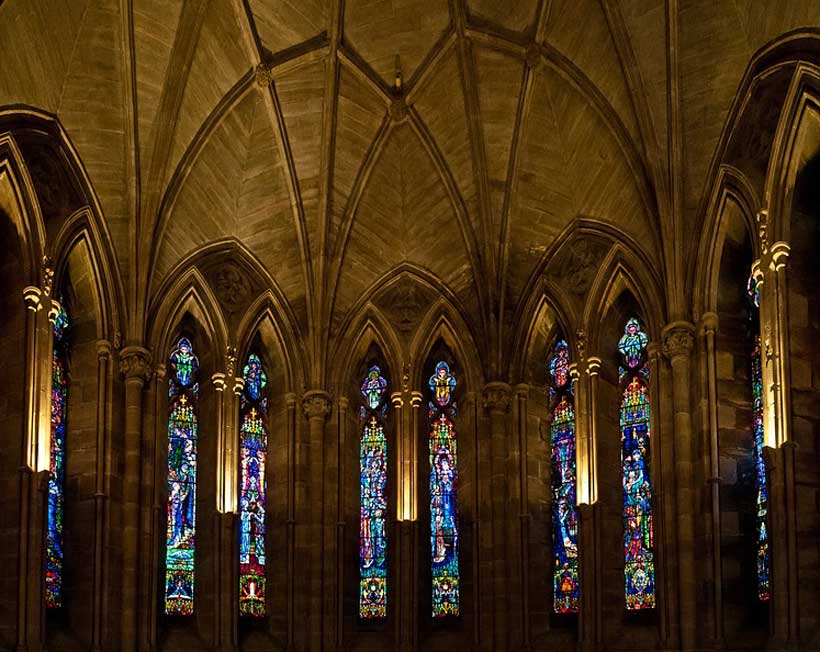 Following a string of hate-fuelled attacks on places of worship around the world, the High Representative for the Alliance of Civilizations (UNOAC), said on Thursday that it was with a "heavy heart" that he was opening the annual UN-backed forum in Baku, Azerbaijan, on the role of cultural dialogue in building human solidarity and countering violence.
Miguel Angel Moratinos said the theme of the 5th World Forum for Intercultural Dialogue, Building Dialogue into action against discrimination, inequality & violent extremism, was very timely as those gathered at the Forum, which wraps up tomorrow, would no doubt reflect on the "horrific terrorist attacks" that had taken place over recent days and months.
"I stand before you today with a heavy heart", he lamented, explaining that just yesterday he had been in Colombo, Sri Lanka, where he had paid his respects to the victims of terrorist attacks on Catholic Churches and hotels that left over 250 people dead on Easter Sunday.
Citing a "spate of hate crimes and terrorist attacks" targeting places of worship, Mr. Moratinos said this was a stark reminder that that "no religion, country or ethnicity is spared" from such unspeakable violence.
He recalled that last Saturday, a synagogue in California was attacked while Jewish worshipers were observing the final day of Passover, and that last year there had been a deadly shooting at a synagogue in Pittsburg. These incidents came amidst similar violence, including an attack on a cathedral in the Philippines, as well as the massacre last month of Muslims worshiping inside mosques in Christchurch, New Zealand.
"In all these heinous and cowardly attacks… we see a common pattern: hatred of the 'other', he said. "These criminals are hijacking entire faith communities, pitting religions against each other."
Yet the problem is never the faith, Mr. Moratinos affirmed, it is "those who manipulate the faithful and turn them against each other by their perverted interpretations of holy texts."
Social media only adds 'fuel to the raging fire'
"The volatile nexus between protracted conflicts, terrorism, and violent extremism remains an ongoing challenge for the international community", he stated, saying that violent extremists seek to "divide and sow instability in our societies".
According to Mr. Moratinos, social media platforms only add "fuel to the raging fire", along with the dark web, which offers a space for radicals, white-supremist and ultra-right advocates to "spew their twisted ideologies".
He maintained that preventing violent extremism and ensuring sustainable peace are complimentary and mutually reinforcing goals.
"The importance of dialogue as an essential tool for conflict prevention and prevent violent extremism cannot be overstated," he stressed.
The problem is never the faith. It is those who manipulate the faithful and turn them against each other by their perverted interpretations of holy texts – UNAOC High Representative Miguel Moratinos
Mr. Moratinos also highlighted the role of youth in providing a counter-narrative for violent extremism through their community engagement promoting inter-cultural and inter-faith dialogue and countering hate speech through positive use of social media.
"After all, these young people are our hope not only for the future but also for our present", he said. "Their work responds to the recommendations outlined in the recent progress study on 'youth, peace and security' mandated by the UN Security Council pursuant to resolution 2250, and the Plan of Action on Preventing Violent Extremism".
'No room' for exclusion
In her opening remarks, Nada Al-Nashif, Assistant Director-General for the Social and Human Sciences at the UN Educational, Scientific and Cultural Organization (UNESCO), stressed the importance of promoting intercultural dialogue and mutual understanding.
Noting that the Baku Process was launched by Azerbaijan over 10 years ago to establish an effective and efficient dialogue between cultures and civilizations, she said that while "we have come a long way", there is a need to focus and follow up with concrete actions to create continuity and impact.
She pointed to new emerging forces of division that are spreading hatred, intolerance and ignorance.
At a time when cultural diversity is under threat from the pressures of exclusive populism, she noted that "the world is facing the largest refugee and displacement crisis of recent history".
"New technologies with the potential to better connect individuals and communities, are being misused to seed division and misunderstanding", she said.
Ms. Al-Nashif stressed the urgent need to bolster inclusion and cohesion in societies undergoing "deep, sometimes unpredictable transformations", adding that they are also important to catalyze the necessary innovation to advance the 2030 Agenda for Sustainable Development.
"Challenges today are complex and pay no respect to borders," she underscored. "There is no room for unilateralism or exclusion."
The goal must be "to embrace change on the basis of human rights and mutual respect, to shape it in positive directions, to craft a future that is more just, inclusive and sustainable for every women and man," she said.
Because "dialogue is key", she said that is why it "stands at the heart of UNESCO's mission to build the defenses of peace in the minds of women and men".
Ms. Al-Nashif said that UNESCO tirelessly protects education as a human right, calling it "the most effective way to disarm processes that can lead to violent extremism, by undermining prejudice, by fighting ignorance and indifference".
"Diversity is our key resource for achieving inclusive and sustainable societies," she asserted.
Ms. Al-Nashif concluded by urging everyone to continue working together to promote dialogue "to understand our differences, reinforce our common values, and cooperate together for our common good".
Baku 'positive platform' process
Ilham Aliyev, President of Azerbaijan, spoke in depth about the Baku Process, which he credited with focusing international attention on intercultural dialogue, calling it a "good and positive platform to make the right decision".
Saying that the Baku process is "one of the most important" between Europe and the rest of the world, he underscored: "We need dialogue on cultural, inter-religious, political, economic and security issues."
Yousef bin Ahmad Al-Othaimeen, Organization of Islamic Cooperation Secretary General, lamented that today the world is witnessing all kinds of discrimination.
"Terrorism has no religion, race or nationality", he asserted, calling dialogue between cultures "an absolute necessity".
Speaking on behalf of the Council of Europe, Deputy Secretary General Gabriella Battaini-Dragoni argued that inclusive societies, with equal rights and dignity for all, require understanding.
"Promotion of intercultural dialogue is not an event, it is a never-ending challenge" that requires education to ease anxiousness and dispel ignorance, she said. And that by coming together, with mutual assurances, governments pave the way for social inclusion based on political will.
The final speaker at the opening ceremnony, Abdulazia Othman Altwaijri, Director General of Islamic Educational, Scientific and Cultural Organization, spoke passionately on the need for political will to make intercultural dialogue a success.
"We cannot fight the rise of extremism without political will," he said, castigating the world's decision-makers – from the global super powers to the UN Security Council – for their inabilities to deliver much-needed progress on this front.
Ukraine's Autocephaly: First Results and Possible Influence on Orthodox World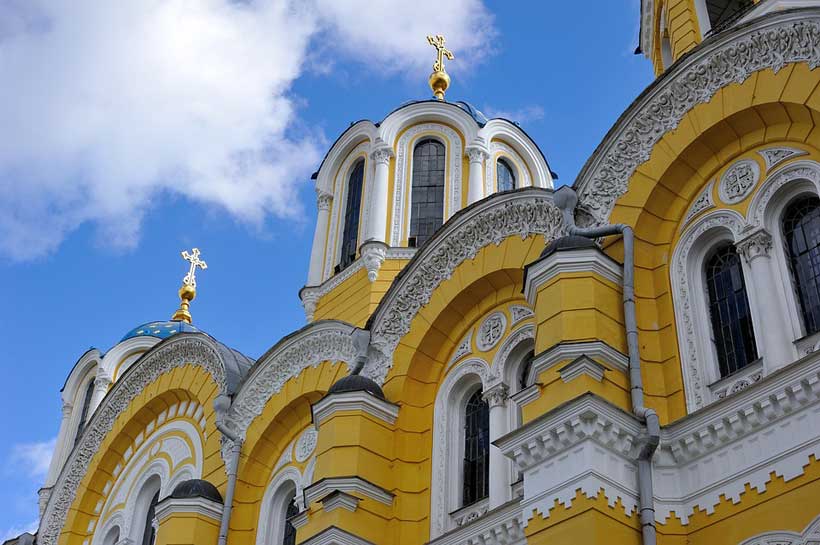 Nearly three months ago, on January 6, Patriarch Bartholomew signed the Tomos of Autoceplahy for the Ukrainian Orthodoxy. Though the whole process of granting autocephaly took less than a year – Ukraine's President Petro Poroshenko appealed to the Ecumenical Patriarchate in April 2018 – the "healing of the schism" seems to be requiring much more time as the reconciliation between former schismatics and the Orthodox Church, which used to be the only canonical one in Ukraine, can't happen in one moment.
The Phanar is said to have implemented everything Kyiv had asked it to: the leaders of the two previously schismatic churches – the Ukrainian Orthodox Church of the Kyivan Patriarchate (UOC-KP) and Ukrainian Autocephalous Orthodox Church (UAOC) were suddenly reinstated. The two organizations merged in the Orthodox Church of Ukraine (OCU), which was designed to unite the Ukrainian faithful and attract the followers of the Ukrainian Orthodox Church of Moscow Patriarchate (UOC-MP). After the Tomos of autocephaly was granted to the OCU in early January, its hierarchs and the state urged the followers of other denominations (primarily of the UOC-MP) to join the newly established church.
To date, more than 500 UOC-MP parishes have transferred to the OCU. Ukrainian media claim that the majority of them were voluntary but according to the recent report of the Office of the United Nations High Commissioner for Human Rights (OHCHR), in some cases they were initiated by state or local authorities or even representatives of extreme right-wing groups, who were not members of those religious communities. If the Orthodox Church of Ukraine wants the UOC-MP followers actively join it, its hierarchs must intervene and show that violence is not a solution.
Autocephaly was to become one of Poroshenko's main advantages during the elections. He finally brought to the Ukrainians an independent church separate from Moscow and recognized by the Ecumenical Patriarchate. However, recent polls show that he is lagging behind. The newly elected OCU Primate Epiphanius often highlights the role of Petro Poroshenko in the process of gaining autocephaly but it hardly yields any results as it makes the OCU look like a political project.
So far, the Tomos so hastily granted by Constantinople hasn't brought the long-expected peace to the Ukrainian Orthodoxy. Believers are still divided, violence has grown and the authority of the new church leaders in Ukraine is weak.
Autocephaly affected not only Ukraine but also the Orthodox world. The Tomos, which was fiercely opposed by the Moscow Patriarchate for obvious reasons, led to an increased level of misunderstanding between the Orthodox Local Churches. Some Churches (of Antioch, Serbia and Poland) joined Moscow in criticizing Constantinople while the others still haven't recognized the Orthodox Church of Ukraine. There have been calls to convene a Pan-Orthodox Synaxis on the Ukrainian issue (for example by John X of Antioch) but Patriarch Bartholomew refused to hold such a council.
The Ukrainian autocephaly did influence the relations between the Local Churches, and this influence wasn't positive.
Really disturbing is that the Ecumenical Patriarchate can no longer unite or reconcile the other Local Churches. One can remember the conflict between the Churches of Jerusalem and Antioch in 2013 when the first established an archdiocese in Qatar, the land which canonically belongs to the Patriarchate of Antioch. The Phanar that claims to bear the title 'first among equals' did nothing to resolve the issue, and that was one of the reasons why the most ancient Orthodox Church was absent at the Pan-Orthodox Council convened by Patriarch Bartholomew on Crete in 2016.
However, Constantinople willingly interferes in the affairs of the Local Churches if it's beneficial for it. Along with the Ukrainian issue, the Ecumenical Patriarchate is focused on France, in particular on the Archdiocese of Russian Orthodox Churches in Eastern Europe (AROCWE). On November 27, 2018, the Holy Synod of the EP suddenly and unilaterally dissolved the Archdiocese declaring that all its parishes and properties must be transferred to the Patriarchate of Constantinople. The Extraordinary General Assembly held on February 23, 2019, refused to dissolve the Archdiocese. Later, it will be decided whether to come under the jurisdiction of another Church – the Moscow Patriarchate, Russian Orthodox Church Outside Russia or Romanian Orthodox Church.
It is still unclear why all of a sudden Constantinople decided to revoke the Tomos of 1999 granted to the AROCWE. It is rumored that this was masterminded by Metropolitan Emmanuel (Adamakis) of France who decided to acquire the Archdiocese's parishes. Of course, such an act doesn't boost Constantinople's popularity among the AROCWE parishioners.
Another act unilaterally revoked by the Phanar was the 1686 ruling that placed Ukraine under the Patriarchate of Moscow. This was a decision that led to the escalation of the conflict between Moscow and Constantinople. These two incidents are serious reasons for concern. What if it decides to declare the 'New Lands' in Greece its own territory, for example? An Orthodox war between the Church of Greece and the Phanar?
The Ecumenical Patriarchate has shown how easily it can influence the fates of Orthodox Churches by revoking or interpreting documents it had once issued. On the other hand, it's not that capable of resolving conflicts even in its own dioceses (see the Greek Orthodox Archdiocese of America whose Primate Archbishop Demetrios faces strong criticism amid numerous calls of Bartholomew to leave). The gap between Local Churches is widening. And today the Ecumenical Patriarchate is not seen as the leader, the 'first among equals' at least, that can unite the Orthodoxy and deal with the threat of another great schism.
Plight of Christians in India
Two Hindu teenagers in Pakistan embraced Islam. It was alleged that they were abducted and forced to change their religion. Pakistan is looking into the incident to ferret out the truth. India's external-affairs minister trumpeted the incident into limelight. All major newspapers published her rants. Her knee-jerk was obviously intended to please Hindutva adherents, to mint political advantage and to spur anti-Pakistan sentiments. India, itself, has a long history of forced conversions, and persecution of minorities, particularly the Christians. Let us have a bird's-eye of the problem in India.
Roots of Christianity in India
Christianity is India's third-most followed religion after Hinduism and Islam. According to religious tables in India's 2011 census of population, excepting counting, errors and omissions, about 28 million Christians live in India. They constitute 2.3 percent of India's population. Thomas the Apostle introduced Christianity to India. He reached the Malabar Coast (Kerala) in 52 AD. And, he carried on preaching in every nook and corner of India until martyred.
Today, Christians live all across particularly in South India and the southern shore, the Konkan Coast, and Northeast India. Through sheer hard work, Indian Christians developed niches in all walks of Indian national life. They include former and current chief ministers, governors and chief election commissioners. To ruling Bharatya Janata party's chagrin, Christians are the second most educated religious group in India after Jains. Christian women outnumber men among the various religious communities in India.
Arrival of Catholicism
Till 16th century, Roman Catholicism was unknown to India. It was introduced by the Portuguese, Italian and Irish Jesuits who preached the gospel of Jesus Christ among the Indians. Alongside preaching, the preachers established Christian schools, hospitals, primary health-care centres through their missions. Later, British, American, German, Scottish missionaries came to preach Evangelical. The evangelist introduced English in missionary schools and translated the Holy Bible into various Indian languages (including Urdu, Hindi, Tamil, Malayalam, Telugu, and others).
Christians now form a major religious group in three states of India: Meghalaya, Mizoram, and Nagaland with plural majority in Manipur and Arunachal Pradesh. Significant Christian population lives in Coastal Andhra, Tamil Nadu, Kerala and Kanara (South India).
Threat
Disgusted with religio-economic extremism, more and more people, including dalits (down-trodden) are converting to Christianity, a class-less community. Dalits are not allowed to enter even high-caste Hindu temples. Some dalits were even killed at doorsteps of temples for daring tread foot-steps to temples. According to religious tables in India's Census Report, 24 million Christians constitute 2.3 percent of India's total population of 1,028 million. The Christian population includes 14 million Christian dalits. Dalits are Hindu, Sikh and Buddhist members of "untouchable" castes who convert to Christianity. The untouchable Christians are the most neglected community in India.
Despite India's Supreme Court's decision, Sabrimala Temple remained out of bound for even high-caste adult women. The fanatic Hindus fear lest Christianity, with its egalitarian and social- service message, should engulf Hinduism.
Beginning of Christians' persecution
India's present prime minister Narendra Modi, when chief minister of Gujarat state, and LK Advani could be called pioneers of anti-Christian movement. They distributed Bharatya Janata Party (BJP) manifesto, which, inter alia, spoke of enacting an anti-conversion law in states including Gujarat. The laws against conversion are meant to persecute Christian and Muslim minorities.
The BJP's manifesto was outcome of decades of hatred, stoked up by Hindutva (Hindu nationalist) elements acting with legal impunity and state governments' connivance. The anti-Muslim hatred created a gory situation first in Gujarat and then in Orissa. The BJP accentuated its propaganda to create an incendiary situation against the aforementioned minorities in different states during elections.
The BJP acted hands in gloves with Sangh Parivar a collection of Hindu nationalist organisations co-operating towards making India a Hindu State to weave religion and politics strategically together in the Bharatiya Janata Party (BJP) enabling the Sangh to exploit religion for political gain.
Majoritarian justification
The ostensible justification for such laws is that, in a democracy, the majority has the right to benefit from the principle of 'majority rule. So, Hindustan (India) is primarily for the Hindus only.
Legal rigmarole
The anti-conversion campaign aimed at restricting the right to propagate religion, which is guaranteed by Article 25 of the Indian Constitution. The aim of the two parties was to convert India into a Hindu state. India claims to be a secular country. But, unfortunately, the country's legislative history, relating to the issue of conversion underscores the reality that the government always harbored grudge against conversion. Orissa, Madhya Pradesh, Rajasthan. Arunachal Pradesh and Tamil Nadu passed Freedom of Religion Acts. A common feature of these anti-conversion law is that they made so-called 'forced conversion' a cognisable offence under sections 295 A and 298 of the Indian Penal Code.
Cognisability of the offence licensed police to harass missionaries and converts under influence of Hindu fanatics or Government functionaries. Some Indian courts intervened to stop persecution of nouveau converts or Christian preachers. For instance, Chief Justice A.N. Ray in Reverend Stainislaus v. State of Madhya Pradesh (AIR 1977 SC 908), and Yulitha v. State of Orissa and others, ruled that propagation is different from conversion. Ray observed adoption of a new religion is freedom of conscience, while conversion would impinge on 'freedom of choice' granted to all citizens alike. But the state governments remained nonchalant to the courts' observations. The courts' decisions being declaratory (certiorari), not mandatory (mandamus), remained un-implemented. Interestingly, India's Ministry of Home Affairs (February 1981) advised the State Governments and Union Territories to enact laws to regulate change of religion on the lines of the existing Acts in Madhya Pradesh, Orissa and Arunachal Pradesh (The Statesman, Delhi, November 16, 1982).
There are iron-clad guarantees in the Constitution for religious freedom. Yet, not only the born Christians but also Hindus who become Christians complain of persecution. It is not only Orissa, but also several other Indian states that have passed anti-conversion bills forbidding Hindus to convert to other religions. Such legislation violates the UN Charter of Human Rights which gives a person right to change his or her religion.
Harassment and social boycott
To discourage dalits from converting to Christianity, not only the Centre but also the Indian states have deprived 'dalit Christians' of minority-status privileges. Any Hindu who converts to Christianity is socially boycotted and tortured in different ways. Six women at Kilipala village in Jagatsinghpur district (Orissa) had their heads tonsured by influential Hindus. Their offence was abandoning Hindu faith at their own free will. Christian missionaries are harassed, deported and even killed. Indian government ordered 'deportation of three American preachers from Church of Christ in North Carolina on the first available flight to the US.'. To add insult to their injury, the preachers were even attacked by Hindu fanatics. They had a narrow escape. Courts rarely punish people who manhandle Christian preachers. Dara Singh murdered Australian missionary Graham Staines and his two minor sons.
A few years back, Hindus attacked Christians as tit-for-tat for a book which allegedly insulted Hindu deities. Investigations revealed that the book was not written by any Christian. But, it happened to be displayed on one of the Emmanuel Mission's book-shops for sale. The Mission is a Christian organisation that runs a chain of schools in various Indian states.
Hindus ignore the fact that Christian missionaries started coming to India, particularly the North-East, in the late 19th century. They promoted education and socio-economic developmental work in the region. In Rajasthan, the Emmanuel Mission, alone, runs over 50 schools.The bill makes religious conversion a non-bailable offence. While giving vent to their wrath against Christians,
Secret survey of Christians
Indian states sometimes conduct secret surveys of Christian population. With Narendra Modi, then as chief minister, the Gujarat government harboured xenophobic attitude not only towards Muslims but also Christians.
A survey of the Christians' living in northern and central Gujarat, in February 1999 was withdrawn after protests. Modi restarted the survey March 2003 and May 2003 in Christian – inhabited areas (Ahmedabad, Sanaskantha, Jabarkantha, Kutch, Rajkot, Patan, Vadodara, Anand and Banaskantha).
The purpose of the survey was to 'pinpoint Christians and sort them out, if they become a headache like Muslims'. Indian Express dated June 13, 2003 (dateline Ahmedabad, June 13, 2003) reported Gujarat police has again started a survey of Christian localities. The Christian community in Indian state of Gujarat came to know of the survey when policemen in plain clothes visited a few institutions in Kheda district of central Gujarat and made enquiries about their source of funds, origin and items of expenditure.
The Christian community was rueful at the recommencement of the survey. To them, it negated the state's then chief minister Narendra Modi's assurance to visiting team of the National Commission for Minorities, "No survey or census of Christians or other minorities would be carried out in the state".
The policemen allegedly had a list of 42 Christian institutes, including Don Bosco School and Pushpanjali Society, in Kheda district. The Don Bosco is a secondary school run for poor students from nearby villages, with 150 boys staying in the boarding. Puspanjali is a medical centre with boarding capacity for 60 girls studying in the school.
The Christian trustees refused to give information for fear of harm at the hands of the fanatic Hindus. The analysts point out that the survey of institutions or homes to note down addresses of people on a communal basis are usually a prelude to focused violence against minority communities. Similar surveys were conducted some year ago when Sangh Parivar stalwarts targeted Christian tribes in the Dangs area. Such surveys are akin to door-to-door survey of Jewish localities in pre-World-War-II Germany.
In a resolution, the RSS has called upon the Hindus, particularly Swayamsevaks, to be vigilant about `anti-national and terrorist' Christian groups, posing a threat to the country's internal security. It urged the Government to take strong measures against said groups. They condemned Pope John Paul II's statement criticising Indian states' legislations banning conversions of the Hindus by missionaries. The executive declared that such conversions were a direct challenge to the sovereignty of the country. It is significant to mention that the Pope had just said that ''free exercise of the natural right to religious freedom was prohibited in India". RSS's resolution ignored that the right to change one's religion was enshrined in the UNO's Charter of Human Rights, also.
The RSS urged the Centre to lodge a protest with the Pope for exhorting the Christian missionaries to carry on their campaign of conversions defying the law of the land. The persecution continued for five more years. On 12 October 2008, he Pope Benedict XVI was compelled to draw Indian government's attention the continuing anti-Christian violence in India.
On 28 October, the Vatican called upon the memory of Mahatma Gandhi for an end to the religious violence in Orissa. In a written appeal addressed to Hindus, the Vatican office said Christian and Hindu leaders needed to foster a belief in non-violence among followers ("Vatican invokes Gandhi in plea to end Orissa violence". In.reuters.com. 28 October 2008).
Christians dubbed `insurgents'
In his interview with India Today (April 4, 2005, Christian Missionaries are with Naxals, page 80-81), K. S. Sudersan (Rashtrya Swayem Sevak Sangh) says, 'Naxals have a safe base in Andhra Pradesh because Christian missionaries are with them. They attack mandir (temples) and other Hindu institutions but never attack a Church. Because the Chief Minister is a Christian, he has given them abhaydaan (freedom from fear)and crowds of two lakh or more they can gather'.
Sizeable number of Christians (Catholics) also lives in Pondicherry and Goa. A much smaller number live scattered amongst the majority Hindu population in the rest of India.
Trajectory of anti-Christian violence
Incidents of violence against Christians have occurred in nearly all parts of India, it has largely been confined to north, central, and western India, in the states of Gujarat, Maharashtra, Uttar Pradesh, Madhya Pradesh, and the capital area of New Delhi.
Most incidents remain un-reported for fear of reprisal. Reported incidents date as far back as back as 1964. Human-rights body incorporate reported incidents.
The genocide of Christians in India's north-eastern state Orissa was outcome of Hindus' muffled hatred against Christians. Over 500 Christians, including some nuns, were burnt alive. Countless churches, houses and shops were gutted. Even Christian orphanages were not spared. India is, constitutionally, a secular country.
In 1999 a Human Rights Watch (HRW) report stated that Vishva Hindu Parishad (VHP), Bajrang Dal, and Rashtriya Swayamsevak Sangh (the sister organisations of the Bharatiya Janata Party) are the most accused Hindu organizations for violence against Christians in India. The National Commission for Minorities has stated that the State governments ruled by the Bharatiya Janata Party and its allies provided support to the perpetrators. In most reported cases the named perpetrators are members of the Sangh Parivar organizations. The Sangh Parivar are small subgroups that formed under the umbrella of the Rashtriya Swayamsevak Sangh (RSS), an umbrella organization whose roots date back to 1925. The RSS, who promote a form of Hindu nationalism called Hinduvata, oppose the spread of "foreign religions" like Islam and Christianity. According to Human Rights Watch, Sangh Parivar and local media were also involved in promoting anti-Christian propaganda in Gujarat. Mainstream Protestant, Catholic and Orthodox Christians are targeted far less frequently than Evangelical and Pentecostal Christians. There was an increase in incidents of violence against Christians after the new BJP government under Narendra Modi came to power after the general election in April–May 2014. Maximum number incidents were reported from Uttar Pradesh. According to a report by Open Doors, the persecution of Christians in India increased sharply in the year 2016.
Attacks on churches
In June 2000, four churches around India were bombed (Andhra Pradesh and Tamil Nadu). A church in Maharashtra was ransacked. In September 2008, two churches were partly damaged in Kerala. In 2015, a church building under construction was vandalised in Haryana. St. George church in Mumbai was also attacked by masked persons. In the same month, the cathedral of Jabalpur was attacked and more than a dozen people were injured. The same cathedral had also been attacked in 2008 and the entire altar burnt down. In April 2015, St. Mary's Church in Agra was vandalised and statues of Mother Mary and the Infant Jesus were damaged. A Church in Kachna area of Raipur was attacked by a mob during a Sunday service and five people were injured when they tried to stop the assailants.
Several churches were attacked in the capital Delhi in recent years. They include St. Sebastian's Church (burned), St. Stephen's college chapel May 5, 2018 (vandalised and the cross desecrated with pro-Hindutva slogans).
In Madhya Pradesh a church was destroyed and bibles were burnt in Mandla district in September 2014. In March 2015, a Bible convention was attacked in Jabalpur, with allegations that religious conversions were taking place. So on.
Christian Council protests
The All-India Christian Council's president, Joseph D'Souza, alleged, "The State Government was been a passive spectator and often connives, by its deliberate inaction, in the violence against Christians'. According to the Council, 'Apart from ignoring the distress calls of the community, the Central Government nurtures a hate campaign against it. There should be a halt to the calumny unleashed by the Sangh Parivar leaders". The Council regretted that the Indian constitution was secular only in name. In practices, the minorities' life and prestige was at the mercy of the armed RSS gangs' _ Four nuns and three Brothers belonging to the Missionaries of Charity were attacked by a 40-member gang chanting pro-RSS slogans at a Scheduled Caste colony in Nallalam near Kozhikode in north Kerala.
Inference
With likely BJP's win 2019 elections, hard times await Christians and other minorities. Till a let up in Kashmiri protests, the Christians can sleep well.
Hindu jihad (holy war): India Pakistan context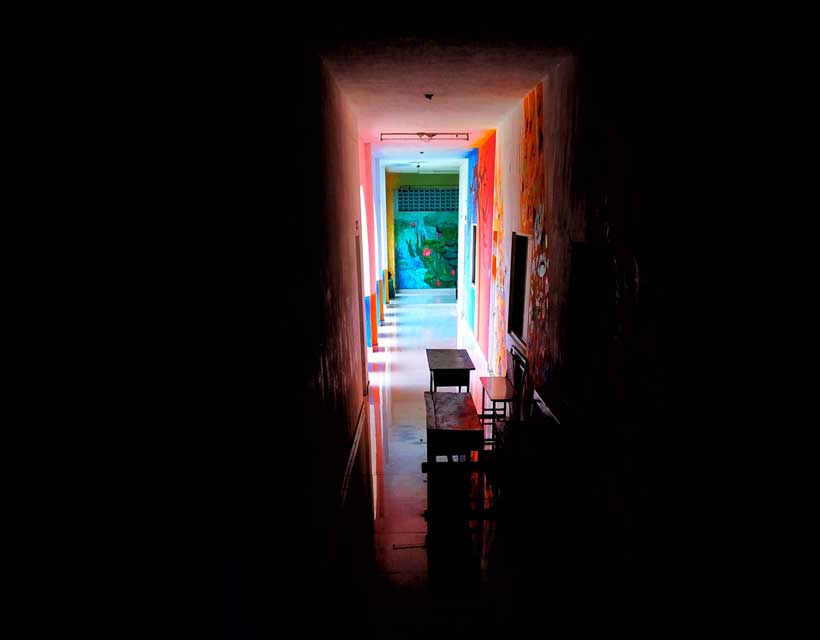 There is a deluge of malevolent propaganda concerning Islamic Jihad. But, the Hindu kinds of holy yuddha (crusades) are rarely focused.
Islamic jihad
The non-Muslim writers not only mistranslate the word jihad for qitaal (blood-shed), but also distort the true meaning of Quranic texts by quoting them out of context with ahadith (sayings about Holy Prophet Mohammad life) or peculiar situations to which they relate. The Qur'an gives a clear instruction that there is no compulsion in religion (2: 256). It states that people will remain different (11: 118), they will always have different religions and ways and this is an unalterable fact (5:48). God tells the Prophet that most people will not believe 'even if you are eager that they should' (12: 103). Quran enjoins wars are to be avoided (Quran 8:61, 47:35; Bukhari 56:112, 156:94:8 Sahih of Muslim).
For one thing, Islamic jihad (Al-Quran 25: 52) does not mean 'Holy War'. That term does not exist in Arabic and its translation into Arabic sounds quite alien. Jihad is always described in the Qur'an as fi sabil l'illah. It can mean argumentation, financial help or actual fighting. The term, which is specifically used for fighting, is Qitaal (a compulsion when you are attacked and flushed out of your homes).
Hindu holy and unholy wars
There is too much of negative publicity about Islamic jihad (struggle). But, there is little limelight on koota yuddha in India's history.
The Ramayanas and the Mahabharata wars elucidate various types of yuddha (wars). In ancient India there were three schools of war. Bhishma's school of warfare belonged to dharma yuddha (ethical or just war). Two other schools, Brihaspati's and Krishna's school of warfare belonged to koota yuddha (all-out war) or maya yuddha (war by tricks or stratagems).
Bhishma stressed chivalry and ruled out surprise and deception. But, Brihaspati recommended that the king should attack an enemy only if the enemy's strength is one-third of his own (`Udyog Parva'). He suggested that the king should never trust the enemy or spare him, no matter how old or virtuous he may be.
Similarly, keynote of Krishna's military philosophy was `end justifies the means'. He laid great stress on deception. `Truth may often have to be sacrificed in pursuit of victory' (Karma Parva). He advocated use of force to defeat the enemy if he was superior in strength or capability (Shalya Parva). Opportunity once wasted never returns (`Shanti Parva').
Even the enlightened Hindu and the military writers believe that India's prosperity during various periods of history, for example during the Maurya and the Gupta periods, rose or fell pari passu with rise or fall of military leadership (Major General Rajendra Nath, Military Leadership in India: Vedic Period to Indo-Pak Wars.1990.Lancers Books).
Since partition, the Hindu leaders have put a tab on their innate desire to expose their urge for koota yuddha with Pakistan because of political expediency. India's confidence-building measures did not contribute to solution of the Kashmir, or Sir Creek issues. They were dilly-dallying tactics to hold a plebiscite in disputed Kashmir. The Congress espoused the cause of secularism to avoid unfettering the polyglot, multi-religious multi-racial genie.
To understand koota yuddha in a modern context, one should first understand popular meanings of the word `Hindu', Hindustan (hindusthan, bharatvarsha), `Hinduism' and Hindutva. According to bulk of literature on the subject, `Hinduism' is not a closely-knit or bounded faith or collection of doctrines. It is a religion (mazhab, not i), or a way of life without a founder. According to Encyclopaedia Britannica 1994-2001: "Hinduism is both a civilisation and a congregation of religions: it has neither a beginning nor a founder, nor a central authority, hierarchy nor organization. Every attempt at a specific definition of Hinduism has proved unsatisfactory in one way or another…". The 'Hindu' were persons inhabiting the Indus valley area and beyond. The territory inhabited by them was Hindustan. But, the communalistic Hindu calls the territory Hindusthan (the Hindu's place). The suffix '-stan' being of non-Hindu origin is obnoxious to good sense of the communalists. The communalists find Bharatvarsha more palatable. This word originated from an ancient Hindu king Bharatvarsha. The communalists' outfits like Sangh Parivar use this name preferentially as it emphasises Vedic roots of the country and its original people. Hindutva is controversially defined in Vinayak Damodar Savarkar in his book Hindutva, and adopted by Hedgewar as the basis of his ideology (An Indian parliamentary committee resurrected him as a hero by allowing his portrait to be hung in Indian parliament). The RSS's aims are a mix of cultural, religious and political objectives – To serve Hindu dharma (religion), sanskriti (culture) and rashtra (nation). Sarvarkar distinguishes 'Hinduism' from 'Hindutva'. He clarified that the `Hinduism' was concerned with `relevance of life after death, the concept of God and the Universe'. 'Hindutva', on the other hand, was 'Hindus being a nation, bound by a common culture, a common history, a common language, a common country and a common religion'. Koota yuddha is an article of faith with the Rashtriya Swayemsewak Sangha. All its recruits, 10 years' old and above, are obliged to take the following pratigya (oath): In the name of God and my ancestors. I hereby become a member of the Rashtriya Swayamsewak Sangh for the all-round progress of Bharatvarsh (ancient name of India) by strengthening the holy Hindu dharma (religion). Hindu sanskiti (culture and Hindu society). I shall do the Sangha work with all my heart to the best of my ability and that I shall be bound by this oath for the whole of my life. Bharat Mata Ki Jai ! (Glory to Mother India!).
Following assassination of Gandhi by a former activist of the Sangh, the RSS was banned. To wriggle out of the ban and to appease Sardar Patel, the RSS, in 1948, dropped the term `rashtra' from its manifesto. Be it noted that, before independence, the pledge included the term 'Hindu rashtra'. The expunction of the word `rashtra' from the oath-text does not mean that the Sangh had renounced political dimensions of its thought or practice.
The RSS's genocidal role is a caricature of Preamble to The Constitution of India which states: "WE THE PEOPLE OF INDIA, having solemnly resolved to constitute India into a [SOVEREIGN SOCIALIST SECULAR DEMOCATIC REPUBLIC] …". Besides, Article 15 of the Constitution prohibits discrimination on the grounds of religion, race, caste, sex or place of birth. Terrorism Research Centre, an American think-tank based in East Virginia, enlisted RSS among the world's leading terrorist organisations. It is significant to note that the Indian media is heavily tilted towards the RSS. In fact the RSS has of late become the unofficial spokesman of the Indian government.
Not only the RSS, but also Vishwa Hindu Parishad, and Indian political parties tacitly believe in koota yuddha. Reason: The minorities together are not more than one third of the Hindu population (read Brihaspati's udyog parva principle justifying 2,800 years back merciless attack when one is numerically three times superior). Illustrations of koota yuddha are Gujarat carnage under prime minister Narendra Modi, then chief minister, burning of Christians' alive, attack on Golden Temple, anti-sikh riots of 1984, killing of beef-eating minorities by cow guards (gao rakhshak), persecution of Kashmiri students in Indian states, and so on. A crystal-clear manifestation of this mentality was ruling-BJP-supported then Gujarat chief minister Narendra Modi's 11-phase gaurav or papadshahi yatra (pride parade) in July 2002. Earlier, in June 2002, Bal Thackray had said, 'Muslims can never be trusted. They are like snakes'.
Wake-up call for Pakistan
History tells that only countries with a stable equilibrium between its centrifugal and centripetal forces stay afloat in comity of nations. At the time of Partition, it was predicted that both India and Pakistan would break up into 'congeries of states'. The basis of this prediction was inability of the new republics to deal with myriad centrifugal forces gnawing into the body politic. In post-independence period, India was fortunate to have visionary leaders who tactfully muzzled centrifugal forces like insurgencies in East Punjab and eastern states, besides the Dravidian and Naxal Bari movements. Indian Union bowed to insurgents' demands for creation of new states. And, insurgency leaders became chief ministers! India forgot yester years when they burnt to ashes copies of Indian constitution, uprooted rail tracks, immobilizing everyday life. Tamil Nadu, Andhra Pradesh, Nagaland and the East Punjab appeared to secede from the Union. India stayed united because of its resilience, we disintegrated.
Pakistan learnt nothing from East-Pakistan debacle (Asghar Khan, We've learnt nothing from history). India is now engaged against Pakistan in what Kautliya calls maya yuddha (war of tricks) or koota yuddha (all-out warfare). She is out to isolate Pakistan, get it dubbed as a terrorist state, and corner it by presence in Chahbahar and some Central Asian airbases (Aeini or Farkhor airbases in Tajikistan). Ibn-e-Khaldun says that it is asabia (nationalism) that enables a country to withstand challenges. Toynbee's Challenge and Response Theory also reminds that if challenges are too heavy, a nation becomes apathetic to environment. Apathy leads to mental degradation, decay and extinction.
Pakistani leaders, including prime-ministers-weres and prime-ministers-to-be should take off their blinkers and try to understand how India, through koota yuddha, hands in glove with likeminded countries, is trying to wreck their economy and country.