Investing in Opportunities for People Focus of New Croatia World Bank Group Strategy
Supporting faster growth, increasing productivity and investing in opportunities for people, especially in less developed regions is the aim of the new 2019-24 World Bank Group (WBG) Country Partnership Framework (CPF) for the Republic of Croatia, endorsed today by the Board of Executive Directors.
The new strategy is aligned with the government's plan for the country's future development focusing on accelerating growth and convergence to European Union income levels and reducing vulnerabilities and regional disparities.
"The new country strategy will support Croatia on its path toward an inclusive society, where communities, businesses, and regions can prosper, where public institutions provide effective and efficient services to people and where Croatia's rich natural capital is preserved and used in a sustainable manner," said Elisabetta Capannelli, World Bank Country Manager for Croatia. "A central aspect of our strategy will be the continuous investment in human capital for the benefit of all Croatians."
"The new Country Partnership Framework identifies well the country's key challenges and needs. It supports in a proper manner the ongoing activities of the Croatian Government aimed at further strengthening its institutions and the overall competitiveness of the Croatian economy. It also provides enough flexibility for a five-year horizon," said Zdravko Maric, Minister of Finance of the Republic of Croatia.
The new CPF envisages support to Croatia across three focus areas. The first area will seek to improve the efficiency of the public sector institutions and delivery of services to people, increase effectiveness of state-owned enterprises and create opportunities for people, focusing on less developed regions and improving education and skills.
The second area will support preserving and leveraging natural capital to address environmental and climate change challenges. These include reducing the energy intensity of the economy and transitioning to a more sustainable energy mix and improving water, waste water and solid waste management.
The third area will aim to increase the role of the private sector in the economy by improving the business environment, promoting entrepreneurship, competition and innovation, creating more and better jobs.
The International Finance Corporation's (IFC) key objective during the next five years is to support the emergence of the dynamic enterprise and private sector. The three pillars of IFC's strategy in Croatia are: enhanced private sector role in the economy through sustainable and innovative investments, efficient delivery in infrastructure through private sector solutions and deepening of capital markets.
"IFC will support the implementation of this CPF by investing in order to improve competitiveness of the private sector, to try and stimulate job creation in less developed regions and to attract private sector investment to improve infrastructure and promote renewable energy," said Thomas Lubeck, IFC Regional Manager of Central and Southeast Europe.
The five-year program will be selective and focus on complex, high impact interventions to build essential institutional capacity across sectors to better use EU funds and to speed up the pace of convergence with EU peers. All new lending will also have to target marginalized groups, the poor and the vulnerable, catalyze private sector investment and protect regional and public goods.
ILO and LinkedIn launch data insights partnership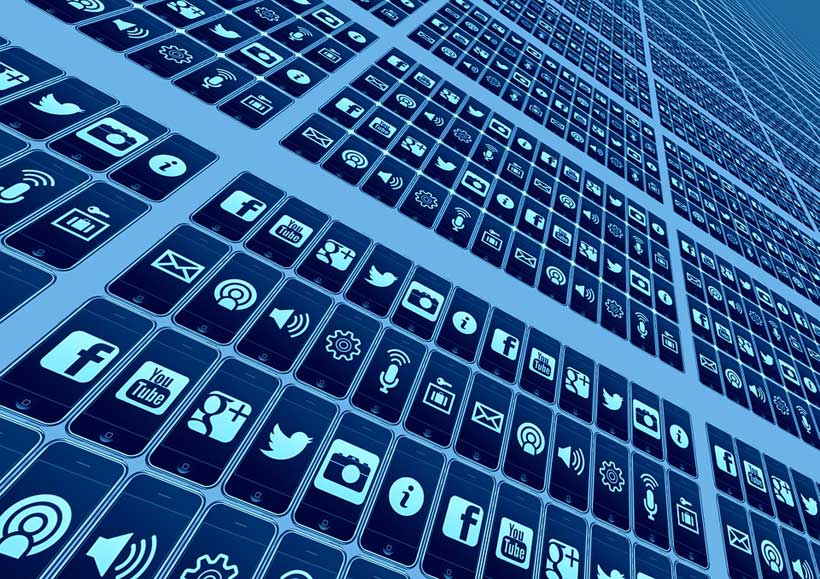 The International Labour Organization (ILO), the Partnership for Action on Green Economy (PAGE) and LinkedIn have launched a two-year data insights partnership that aims to improve government decision-making, promote green jobs and build the capacities of governments to identify and provide training opportunities.

Through the Memorandum of Understanding (MoU) signed between the ILO and LinkedIn on 15 January 2021, the partners hope to support the development of deep, cross-sector partnerships that benefit governments, the private sector, employers' and workers' organizations and civil society organizations. This partnership also supports the achievement of the Sustainable Development Goals (SDGs) and meeting the unique challenges posed by the COVID-19 pandemic.
LinkedIn's real-time view into the global labour market will enable partners to leverage its insights into the skills, jobs and occupations that are quickly rising in demand. For example, LinkedIn's granular, skills-based understanding of green jobs will also detect emerging trends by analysing occupations whose titles may not identify them in a traditional "green" role but are increasingly reliant upon green skills. Complementary LinkedIn data on hiring trends by gender and region will also provide unique insights into the world of work.
Thanks to its MoU with the ILO, these data can now help inform policy recommendations as well as further research and analysis, with a particular focus on supporting governments to transition to green economies within the context of PAGE's work on green jobs as well as helping governments and labour market institutions become more responsive to the needs of workers and employers through the promotion of targeted skills training.

The LinkedIn-ILO partnership also welcomes the strategic collaboration of UNEP and UNITAR , whose complementary mandates and expertise will help translate rich labour related data insights into informed policies and practical capacity building activities.
Sudan: 250 killed, over 100,000 displaced as violence surges in Darfur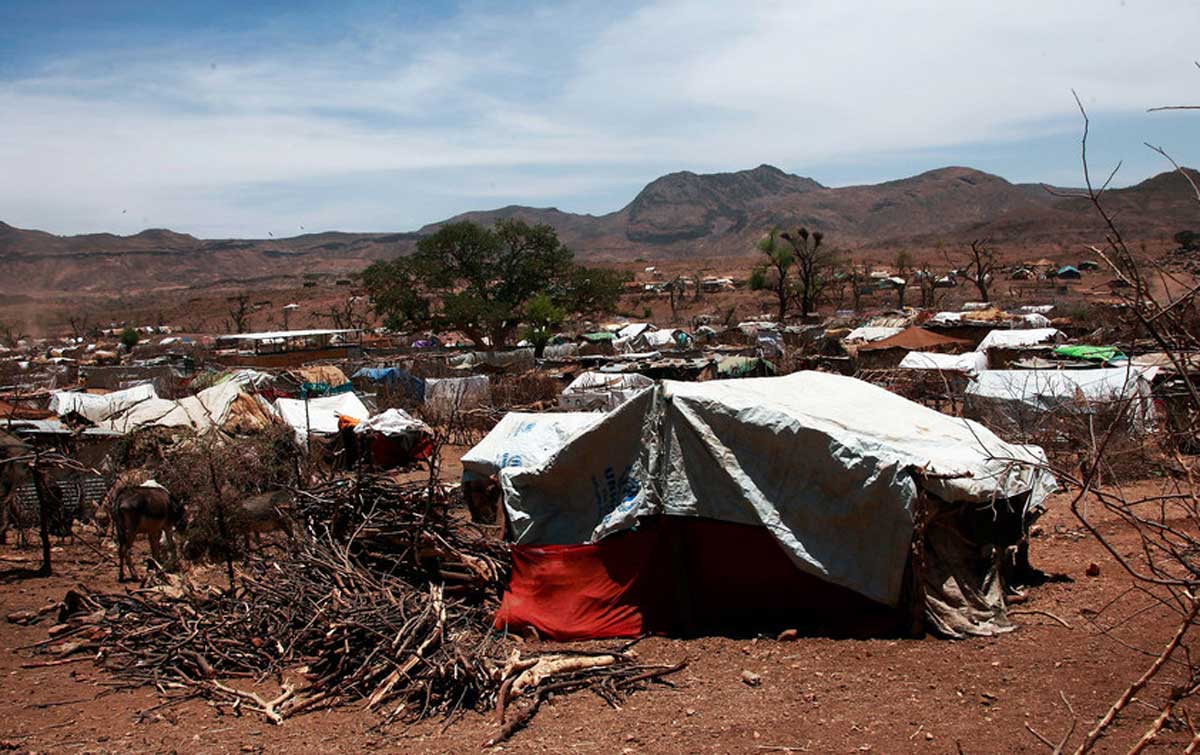 A sharp uptick in intercommunal violence in Sudan's Darfur region has forced more than 100,000 people to flee their homes in search of safety, including many into neighbouring Chad, the UN refugee agency (UNHCR) reported on Friday.
According to the agency, 250 people – including three humanitarian workers – also lost their lives in the clashes that started on 15 January in West Darfur province, and spread into South Darfur the next day.
Boris Cheshirkov, a UNHCR spokesperson, told journalists at a regular press briefing in Geneva on Friday, that about 3,500 new Sudanese refugees have arrived in eastern Chad.
"These refugees – the majority of them women and children – have been hosted in four very remote locations that lack basic services or public infrastructure, where they have been sheltering under trees," he said.
"Due to the COVID-19 situation, Chadian local authorities are directing the new arrivals to a transit site, where they will undergo quarantine before being relocated to an existing refugee camp, away from the border," the UNHCR spokesperson added.
He said that the UN agency is rushing supplies to the area to respond to their needs, as well as mobilizing resources as part of an inter-agency response.
'Break the cycle of violence'
Authorities in the region have been attempting to contain the situation and have deployed security forces to the area but "severe gaps" in protection remain, according to the UN human rights office.
However, an "imminent risk" of further violence remains, in an environment "where decades-old ethnic and tribal tensions that were further stoked by the previous regime continue to fester", OHCHR spokesperson Ravina Shamdasani said at the same briefing.
There are reports that local health facilities are unable to cope with the high number of casualties, she added.
The OHCHR spokesperson called on the Government of Sudan to protect of civilians as well as restore public order and the rule of law in Darfur.
She also called for thorough and effective investigations into the violence to bring the perpetrators to justice and "to break the cycle of armed citizens taking the law into their own hands to avenge attacks on members of their communities."
A vast, strife-torn region
Darfur, a vast region roughly the size of Spain and plagued by violence for years, was the site of a United Nations-African Union hybrid peacekeeping mission (UNAMID) that was deployed to protect civilians, facilitate aid delivery, and support efforts to address root causes of the conflict.
The mandate of UNAMID ended last year and it ceased operations on 31 December 2020, roughly two weeks before the latest round of violence.
The mission is currently drawing down, a process that includes repatriation of troops, their vehicles and other equipment; the separation of civilian staff; and the closure of its offices.
COVID 'vaccine hoarding' putting Africa at risk
Africa is in danger of being left behind in the rollout of COVID-19 vaccines as countries in other regions strike bilateral deals, thus driving up prices, the World Health Organization (WHO) warned on Thursday.
Although vaccines have been administered in 50 wealthier nations, Guinea is the sole low-income country on the continent to receive doses, with only 25 people being inoculated so far. Meanwhile, Seychelles is the only African country to start a national vaccination campaign.
'We first, not me first'
"We first, not me first, is the only way to end the pandemic. Vaccine hoarding will only prolong the ordeal and delay Africa's recovery. It is deeply unjust that the most vulnerable Africans are forced to wait for vaccines while lower-risk groups in rich countries are made safe", said Dr Matshidiso Moeti, WHO Regional Director for Africa.
"Health workers and vulnerable people in Africa need urgent access to safe and effective COVID-19 vaccines."
An international coalition known as the COVAX Facility was established to ensure all countries will have equal access to any vaccines against the new coronavirus disease.
It is co-led by the Coalition for Epidemic Preparedness Innovations (CEPI), Gavi, the Vaccine Alliance, and WHO.
The COVAX Facility has secured two billion doses of vaccine from five producers, with options for over one billion more. Delivery is set to begin soon, according to Thabani Maphosa, Managing Director, Country Programmes at GAVI.
"This massive international undertaking has been made possible thanks to donations, work towards dose-sharing deals and deals with manufacturers that have brought us to almost two billion doses secured. We look forward to rollout in the coming weeks", he said.
Vaccination commitment
COVAX has committed to vaccinating at least 20 per cent of the population in Africa by the end of this year.
Priority will be given to health workers and other vulnerable groups, such as older persons and those with pre-existing health conditions.
An initial 30 million vaccine doses are expected to begin arriving in countries by March. Overall, a maximum of 600 million doses will be disbursed, based on two doses per person.
WHO said timelines and quantities could change, for example if vaccines fail to meet regulatory approval or due to challenges related to production, delivery and funding.