100 organizations to accelerate blockchain deployment with World Economic Forum
Leaders from the global supply chain and logistics industry, the world's largest ports, blockchain start-ups, importers/exporters and civil society have teamed up with the World Economic Forum, the International Organization for Public-Private Cooperation, and over 20 governments to accelerate blockchain deployment across supply chains.
Currently, the supply chain industry is fragmented, with parties adopting a siloed approach. Blockchain and distributed ledger technology (DLT) could bring standardization and transparency, but this nascent technology is prone to hype. The Forum's Redesigning Trust with Blockchain in the Supply Chain project is a new initiative to help supply chain decision-makers cut through the blockchain hype and ensure that the technology is deployed in an interoperable, responsible and inclusive way.
Over 100 organizations and experts are on the team, representing large shippers, supply chain providers and governments. They include Maersk, Hitachi, Mercy Corps, Korea Customs Service, Llamasoft and Ports of Los Angeles, Oakland, Valencia and Rotterdam. The multistakeholder group will co-design an open-source roadmap or toolkit to guide supply chain decision-makers towards blockchain deployment. It will highlight technical and non-technical drivers of success, risks and recommendations as well as requirements.
"As blockchain technology is so new, supply chain decision-makers need clear guidelines, tools and frameworks to help them maximize the benefits and minimize the risks of this technology," said Nadia Hewett, project lead, Blockchain and Distributed Ledger Technology, World Economic Forum. "This toolkit will be built by the industry and piloted, so we can see what works and what does not. We are going to piece together the puzzle, so others don't have to start from scratch."
"The project has created a broad and diverse community of stakeholders to share experiences and develop a toolkit for innovators and decision-makers to navigate the complex policy, technical and commercial issues that arise from digital transformation of the supply chain," said David Libatique, Deputy Executive Director, Port of Los Angeles.
Bernhard Kowatsch, Head, Innovation Accelerator, World Food Programme, said: "A big part of WFP's core operations revolve around logistics and supply chain, distributing food and other life-saving items to more than 90 million people in 83 countries around the world. Becoming a part of the Forum's Redesigning Trust: Blockchain for Supply Chain community has provided us with the opportunity to share real-world challenges and use cases, making invaluable connections between the private and public sectors to assist us in the development of our own innovative blockchain for supply chain projects."
"We believe that blockchain is a promising technology for several industry verticals, including the financial sector, distribution and logistics, among others," said Norihiro Suzuki, Ph.D., Vice President and Executive Officer, Chief Technology Officer, and General Manager of the Research & Development Group, Hitachi, Ltd. "Hitachi is actively contributing to the development of platforms through open source software communities. We are looking forward to working with the World Economic Forum to bring together these communities to explore the future of supply chains and data flow economy."
The World Economic Forum will be releasing monthly white papers on the findings from the community. The recommendations will include guidelines on data privacy, security, creation and use of data, public versus private platforms, interoperability, digital identity and signatures. Supporting an approach that considers the entire ecosystem promises to ensure an inclusive perspective and result that will benefit all stakeholders.
Industry ready for sea change
Analysis in the first white paper points to a mindset shift in business from protective and silo-thinking towards a willingness to try new collaborative models. Competing ports have started to share data to optimize calls of shipping liners in the North Europe area. The ports also expressed willingness to expand their model to other ports. Similarly, and beyond the shipping industry, the world's four largest agriculture companies have partnered to digitize international grain trading.
"As digital technologies such as blockchain increasingly encourage higher levels of trust among supply chain partners, they will have effects on processes in the physical world as well," Hewett said. "As a result, fragmentation within and across industries could diminish, the occurrence of errors and exceptions could decline, and operators could require fewer resources to complete the same tasks."
Deloitte Debuts 'Blockchain In a Box' (BIAB)
Deloitte today introduced "Blockchain in a Box" (BIAB) designed to provide intuitive, tangible blockchain demonstrations and experimentations. It is a mobile, self-contained technology platform capable of hosting blockchain-based solutions across four small-form-factor compute nodes and three video displays, as well as networking components that enable integration with external services, such as traditional cloud technologies. Each compute node accepts Secure Digital (SD) card media, facilitating rapid selection and exchange of demo solutions tailored to specific client needs.

"Deloitte custom built this solution based on client interest in understanding blockchain capabilities in live interactions," said Linda Pawczuk, principal, Deloitte Consulting LLP and U.S. blockchain leader and co-leader of global blockchain group. "What's often misunderstood about blockchain is that it is an entirety of a technology solution — when in reality, it's a technology component that enables larger business applications and approaches. Our mobile demonstration is practical, tactical and most importantly, tangible to clients."

Deloitte has demonstrated the BIAB to several clients and to the broader blockchain and emerging technology community at multiple conferences, including Consensus 2019.

"Each time we have used the BIAB to facilitate exploration, the reaction is that of curiosity and excitement where the audience leaves with a deeper understanding of blockchain and how the use cases are implemented," said Chih-Wei Yi, principal, Deloitte & Touche LLP. "It helps to demystify blockchain and is a refreshing and well-grounded approach versus traditional slideware-based demonstrations."
Earlier this year, Deloitte released its annual Global Blockchain Survey, which revealed that blockchain investment continues to surge as new, practical business applications gain traction and business leaders begin to see beyond the "hype cycle." Eighty-three percent of the 2019 survey respondents said their organizations see compelling use cases for blockchain, and more than half (53%) reported that blockchain technology has become a critical priority for their organization this year — a 10 percentage point increase over last year.
Creating a common approach to the digital economy and Industry 4.0
The United Nations Industrial Development Organization (UNIDO) participated in a forum of the Commonwealth Telecommunications Organisation (CTO) to discuss how international organizations can promote the development of the ICT infrastructure and new technologies in order to realize digital economies.
Mr. Bernardo Calzadilla-Sarmiento, UNIDO's Director of the Department of Trade, Investment and Innovation, highlighted UNIDO's role and functions in leveraging the potential of Industry 4.0 to meet the sustainable development goals (SDGs). Technical cooperation, developing new norms and standards, and the convening of stakeholders and partnerships to share best practices are ways of enabling this.
"Industry 4.0 is going to bring about far reaching changes and governments must implement best practices to address these important challenges."
More than a dozen international bodies took part in the forum, including the African Union, ASEAN, the OECD and the World Economic Forum, who all agreed that public-private partnerships are key to combat the existing digital divide, both in terms of infrastructure and technical solutions, which include building capacities and using innovation in ICT.
The International Telecommunication Union further highlighted the need to support the development of and harmonization of international standards, which survey the readiness of enterprises for Industry 4.0.
APEC Strengthens Trust with Data Protection System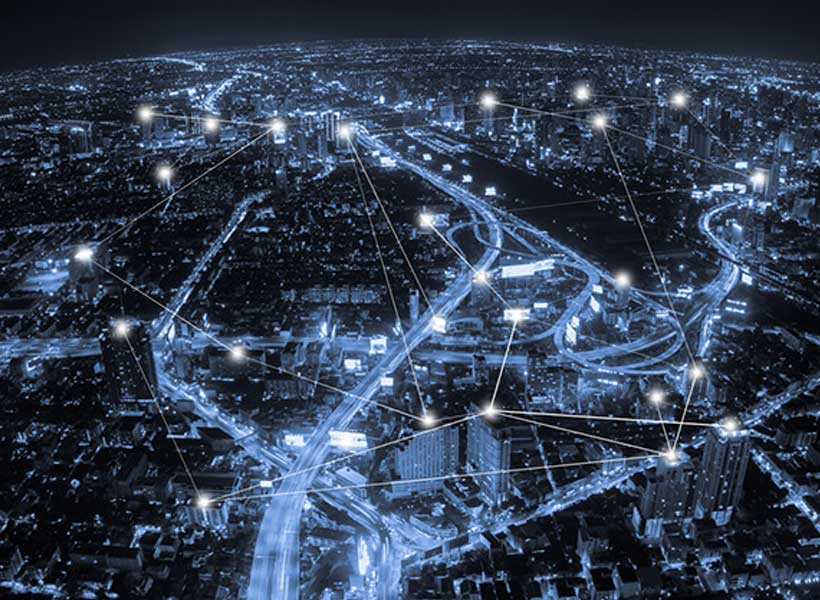 Data protection in the Asia-Pacific region has just received a significant boost with the appointment of the Infocomm Media Development Authority (IMDA) by Singapore as its accountability agent. Singapore joined the APEC Cross-Border Privacy Rules (CBPR) system in March last year and has become the third economy after the United States and Japan to operationalize the system.
Adopted in 2011 and endorsed by the 21 APEC Leaders, the CBPR system allows participating businesses and other organizations to develop their own internal rules and policies consistent with the specific CBPR program requirements upon which the certification is based in order to secure cross-border data privacy.
As accountability agents, IMDA will ensure the privacy policies and practices of participating organizations comply with the APEC CBPR and Privacy Recognition for Processors (PRP) through independent third party assessments before certifying them.
"The appointment of the IMDA by Singapore as the new accountability agent of the CBPR system shows the deep commitment from members to pursue a better data protection mechanism that does not hinder innovation and development," said Shannon Coe, Chair of the APEC Electronic Commerce Steering Group.
Data protection is an urgent issue for businesses in the region, which is home to 45 per cent of the world's internet users—about 1.99 billion people. People and businesses are connected globally, with more and more data flowing across borders.
"Trust is key to the growth and development of the digital economy," added Coe. "A strong data protection system is beneficial for both businesses and consumers and furthers participation in the digital economy."
The approval of the IMDA as an accountability agent in Singapore was reached by the Joint Oversight Panel of the APEC Electronic Commerce Steering Group, which administers the APEC CBPR system. IMDA will join other accountability agents such as Schellman & Company, TrustArc in the United States and the Japan Institute for Promotion of Digital Economy and Community (JIPDEC) in Japan.
"In APEC, we are working to include more people to participate in the economy through digital trade and related processes. We can achieve this by ensuring that we have the right system in place to protect consumers' data. This builds not only trust, but confidence for both consumers and the businesses," said APEC Secretariat Executive Director, Dr Rebecca Sta Maria.
There are currently eight participating APEC economies in the CBPR system, including Australia, Canada, the Republic of Korea, Japan, Mexico, Singapore, Chinese Taipei and the United States.