100 organizations to accelerate blockchain deployment with World Economic Forum
Leaders from the global supply chain and logistics industry, the world's largest ports, blockchain start-ups, importers/exporters and civil society have teamed up with the World Economic Forum, the International Organization for Public-Private Cooperation, and over 20 governments to accelerate blockchain deployment across supply chains.
Currently, the supply chain industry is fragmented, with parties adopting a siloed approach. Blockchain and distributed ledger technology (DLT) could bring standardization and transparency, but this nascent technology is prone to hype. The Forum's Redesigning Trust with Blockchain in the Supply Chain project is a new initiative to help supply chain decision-makers cut through the blockchain hype and ensure that the technology is deployed in an interoperable, responsible and inclusive way.
Over 100 organizations and experts are on the team, representing large shippers, supply chain providers and governments. They include Maersk, Hitachi, Mercy Corps, Korea Customs Service, Llamasoft and Ports of Los Angeles, Oakland, Valencia and Rotterdam. The multistakeholder group will co-design an open-source roadmap or toolkit to guide supply chain decision-makers towards blockchain deployment. It will highlight technical and non-technical drivers of success, risks and recommendations as well as requirements.
"As blockchain technology is so new, supply chain decision-makers need clear guidelines, tools and frameworks to help them maximize the benefits and minimize the risks of this technology," said Nadia Hewett, project lead, Blockchain and Distributed Ledger Technology, World Economic Forum. "This toolkit will be built by the industry and piloted, so we can see what works and what does not. We are going to piece together the puzzle, so others don't have to start from scratch."
"The project has created a broad and diverse community of stakeholders to share experiences and develop a toolkit for innovators and decision-makers to navigate the complex policy, technical and commercial issues that arise from digital transformation of the supply chain," said David Libatique, Deputy Executive Director, Port of Los Angeles.
Bernhard Kowatsch, Head, Innovation Accelerator, World Food Programme, said: "A big part of WFP's core operations revolve around logistics and supply chain, distributing food and other life-saving items to more than 90 million people in 83 countries around the world. Becoming a part of the Forum's Redesigning Trust: Blockchain for Supply Chain community has provided us with the opportunity to share real-world challenges and use cases, making invaluable connections between the private and public sectors to assist us in the development of our own innovative blockchain for supply chain projects."
"We believe that blockchain is a promising technology for several industry verticals, including the financial sector, distribution and logistics, among others," said Norihiro Suzuki, Ph.D., Vice President and Executive Officer, Chief Technology Officer, and General Manager of the Research & Development Group, Hitachi, Ltd. "Hitachi is actively contributing to the development of platforms through open source software communities. We are looking forward to working with the World Economic Forum to bring together these communities to explore the future of supply chains and data flow economy."
The World Economic Forum will be releasing monthly white papers on the findings from the community. The recommendations will include guidelines on data privacy, security, creation and use of data, public versus private platforms, interoperability, digital identity and signatures. Supporting an approach that considers the entire ecosystem promises to ensure an inclusive perspective and result that will benefit all stakeholders.
Industry ready for sea change
Analysis in the first white paper points to a mindset shift in business from protective and silo-thinking towards a willingness to try new collaborative models. Competing ports have started to share data to optimize calls of shipping liners in the North Europe area. The ports also expressed willingness to expand their model to other ports. Similarly, and beyond the shipping industry, the world's four largest agriculture companies have partnered to digitize international grain trading.
"As digital technologies such as blockchain increasingly encourage higher levels of trust among supply chain partners, they will have effects on processes in the physical world as well," Hewett said. "As a result, fragmentation within and across industries could diminish, the occurrence of errors and exceptions could decline, and operators could require fewer resources to complete the same tasks."
900 suspects detained with the help of Moscow Metro's face recognition system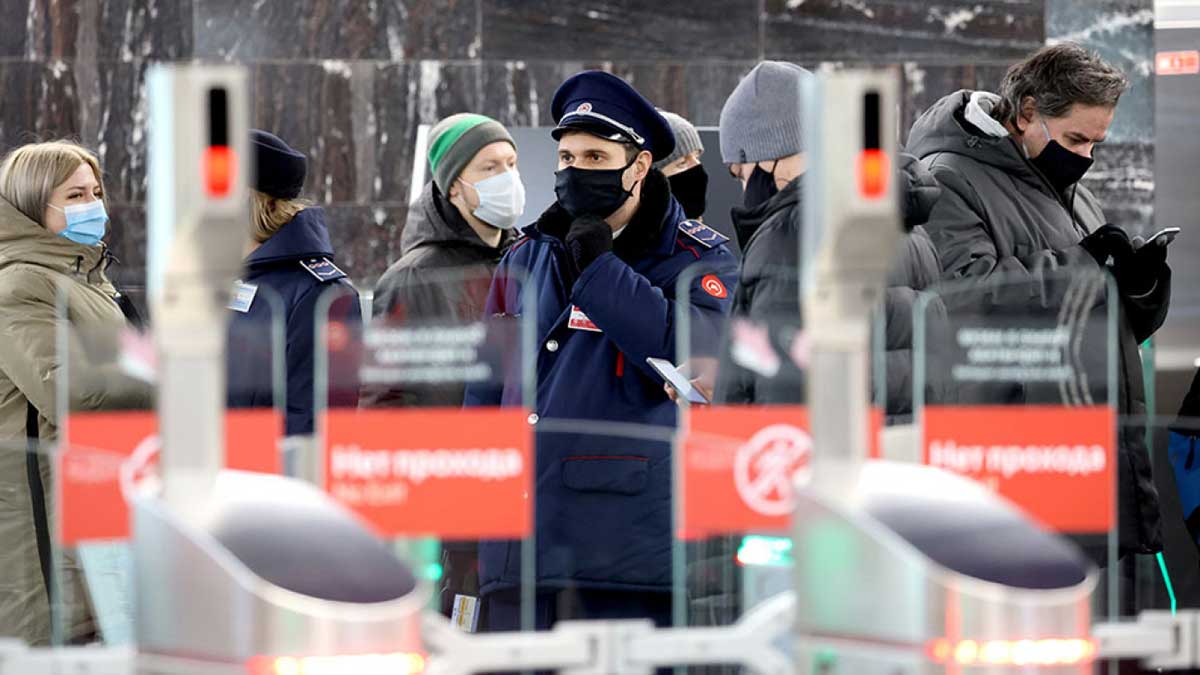 Since the beginning of September, about 900 suspects have been detained in Moscow with the help of face recognition, said the Head of Moscow Metro's Security Service Andrei Kichigin in an interview with Lenta.ru. The arrested people were suspected of committing serious crimes, including those related to drug trafficking, theft, causing grievous bodily harm and other violations.
Mr. Kichigin underlined that the face recognition system does not include any personal data. "The face recognition system does not know neither names nor other personal data. Only wanted people are checked, if they are in the law enforcement services' database. If a person is not in the base, there is nothing to compare to"– says Andrei Kichigin.
According to Moscow Metro, cameras also help to find lost child renor elderly people. Since September 2020, the facial recognition system has helped find 25 children and minors. Another way to use the technology is to evaluate the work of metro employees and remotely monitor the quality of the cleaning service: for example, the quality of cleaning in cars and at stations. The cameras will also help improve the work of the service for assessing the load of cars.
In general, all our actions are aimed at improving the passenger experience of using transport. This is the main goal of all the changes: the installation of CCTV cameras, face recognition and new digital services. We need to make sure we use efficient tools to ensure a safe and comfortable metro environment, – says Andrei Kichigin.
Finally, Mr. Kichigin noted that face recognition will enable the launch of the FacePay service, which will allow paying for travel by "face" at turnstiles and at cash desks. The system is being tested and will be available to passengers throughout the metro by the end of 2021. Andrey Kichigin notes that a similar identity verification system for purchases using Face ID has long been used by smartphone owners.
Antivirus and Firewall "Security" Measures are OBSOLETE in 2021 – and it's getting worse
"Just Because You're Paranoid Doesn't Mean Someone Isn't Trying to Hack You."
Last year was "perhaps the most active year in memory" with regard to cyberattacks, according to Sunnyvale, California-based cybersecurity technology company CrowdStrike, a respected firm providing cyberattack response services, threat intelligence, and an annual Global Threat Report (paywall) on the state of web security. The world went through hell with Covid in 2020, but for web miscreants, the year was awesome as they preyed on our misery, pretending to offer information, and impersonating important global pandemic responders such as the U.S. Centers for Disease Control and Prevention (CDC) and the World Health Organization (WHO). Malicious actors had a phishing field day in 2020 – which, naturally, works best when there an emotional connection. How many times have we heard of someone losing money to fraud after getting an email from a "friend in distress"?
Of course, it's a good bet that CloudStrike's 2022 report will list '21 as the "most active year" since…well, the year before. Moore's Law and all the fun math of exponentiality doesn't only apply to things we enjoy such as Apple's M1 processor, but also to the malware, cyberattacks, and security breaches that come with technological advances. Nearly every, if not every, electronic device that has an internet connection can be hacked; and can often be hacked when it's either on or offline.
Many are switching to safe browsers such as Firefox Focus or Qustodio Free. Experts, however, are recommending adding even more layers of protection to your digital life by installing a safe browsing app that works with all the big browsers. Safe browsing apps – many of which are free to download – double-check that the site you're visiting is legit, vet and scan apps and files in real-time, protect your Wi-Fi network, offer anti-phishing protection, and allow you to build a "blacklist" of sites you want blocked – keeping your kids safe from "adult content." Using a safe browser app is proactive – stopping things before they happen, not catching them after the fact.
So-called "malicious actors" (simply put: bad guys) have and are stepping up their game. CloudStrike's report noted that in 2020, there was a significant increase in extortion and blackmail techniques all nicely bundled into ransomware operations. The security firm warns that 2021 will likely see more of what it terms, "big game hunting" – e-criminals going after larger firms as the potential return is larger. Also of interest was a note on malicious actors forming alliances; working in tandem to level up and coordinate their attacks.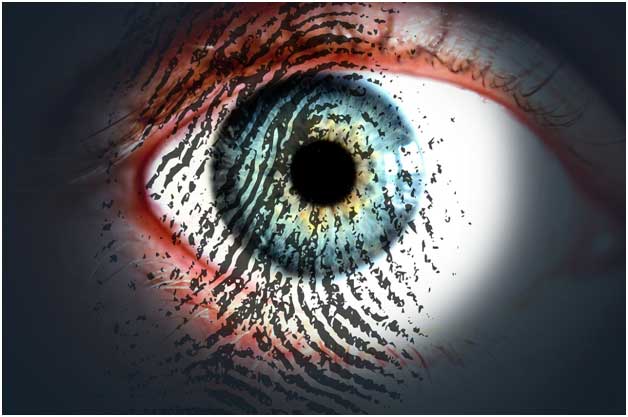 However, even if you don't happen to be the CEO of a large corporation with data that would be worth ransoming, cybersecurity gurus are warning anyone with a computer to start realizing that "the good old days" of flying under the radar with half-baked security measures are gone for good – you might not even be the target but could end up being used by identity thieves to cause serious harm to a friend or acquaintance. You don't need to be "someone" or even have valuable data to be targeted, and to think otherwise is to fundamentally misunderstand how wild the web of the 2020s has become. Think back to the last time a friend of yours told a tale of their account being hacked. Weren't you somewhat surprised as they aren't famous or rich? – When was the last time you gave serious thought to the safety of your personal data? If your company hired a "white hat" to stress test your firm's web security, how well do you think it would hold up? The question 'Is this website safe?' is getting harder to answer.
Too many downplay the risks of a data breach. "Why would anyone want my 'boring' info?" people ask. Well, there are serious reasons such as identity theft, fraud, or phishing attempts, but there's also a lot of money to made in collecting information. Harvesting data is big business. They'll take info on everything from the language you use, your screen resolution, operating system, time zone, active plugins, browser type…you name it. By breaking down you – and the millions of others like you – into data points that can be categorized, you are now a target for precision missile advertising strikes. Being tracked keystroke by keystroke as you shop, bank, email, and enjoy online entertainment isn't just creepy; it's potentially dangerous. Predators prey on the weak. Why allow yourself to be a target?
There are some scary stats out there: 300,000 new pieces of malware are reportedly created every day. Cybercrime is more profitable than the illegal drug trade! Over 60 percent of businesses that get hacked say they aren't sure they'll ever fully recover. Anti-virus software or firewalls are as effective as a sieve, etc. It's human nature to overestimate one's web knowledge. Sure, you don't click on links that look fishy and, heck, you might have even ponied up for a VPN (Virtual Private Network). A VPN, however, only conceals your location, data-in-transit, and IP address. VPNs are not the fortresses we think they are, however. Via browser fingerprinting (look that term up if you've never heard of it) a leak that shows your online identity is still a possibility. You need multiple layers of protection, and you need them now. To paraphrase a famous quote, "You Might Be Paranoid, but that Doesn't Mean Someone Isn't Trying to Hack You."
Moscow innovation ecosystem became prize-winner of Quality Innovation Award 2020
The Moscow Innovation Ecosystem program dedicated to testing innovative solutions became a prize-winner of the international Quality Innovation Award Forum in the Public Sector Innovations category.
The program lets designers test their technologies at the city and business sites. Over 50 draft solutions were tested in the course of the program existence.
The program makes it possible for designers to test their technologies at the city and business sites before being released to the market, and for the authorities and potential contractors — to analyze the effectiveness of those technologies.
'The project makes it possible to study Russian and international practices in the field of smart cities and state management, analyze impact of different technologies on the quality of life in the city. Piloting of projects helps evaluate the practical use of new solutions for citizens,' remarked Eduard Lysenko, Minister of the Moscow Government, Head of the Moscow Department of Information Technologies.
Among those tested projects are a self-driving taxi, a hand exoskeleton, a spatial reasoning system for persons with sight disability, VR-technologies in education, an application for museum visitors that allows uploading information about exhibits to a smartphone.
'The jury of the competition underlined the unique conditions that Moscow created for the authors of high-tech solutions. The prize-winner program gives designers a chance to test the viability of their solutions and get comprehensive feedback from the target audience. Last year, we got over 600 requests from entrepreneurs for testing various products,' Natalya Sergunina, Deputy Mayor of Moscow said.
The framework of the program lets the dedicated specialists choose the most promising and urgent projects. Once the project is chosen, a testing site shall be determined.
'Thanks to the Moscow innovation ecosystem, the capital of Russia is one of the most active cities in terms of innovations that undergo testing. Today, over 100 state and business sites participate in the program. Banks, retail chains, communication services providers, production enterprises, medical institutions, high schools, IT corporations and other companies are among them,' added Alexey Fursin, Head of the Moscow Department of Entrepreneurship and Innovative Development.
While testing, the designers get the expert support, access to the infrastructure in order to test the solution practically with many potential users and recommendations for adapting the product for certain clients.
The Quality Innovation Award has been held since 2007 by Finnish Association for Quality in cooperation with partner companies from Russia, China, Czechia, Estonia, Hungary, Israel, Latvia, Lithuania, Serbia, Spain, Sweden and other countries. Over 400 innovations were submitted for awarding in 2020, 25 of them were prized.
The Moscow Agency of Innovations is the operator of the pilot innovation testing program. It unites representatives of the authorities and business society with technological companies so that they could jointly create, testing implement innovative solutions.