New World Bank Fund to Support Climate- Smart Mining for Energy Transition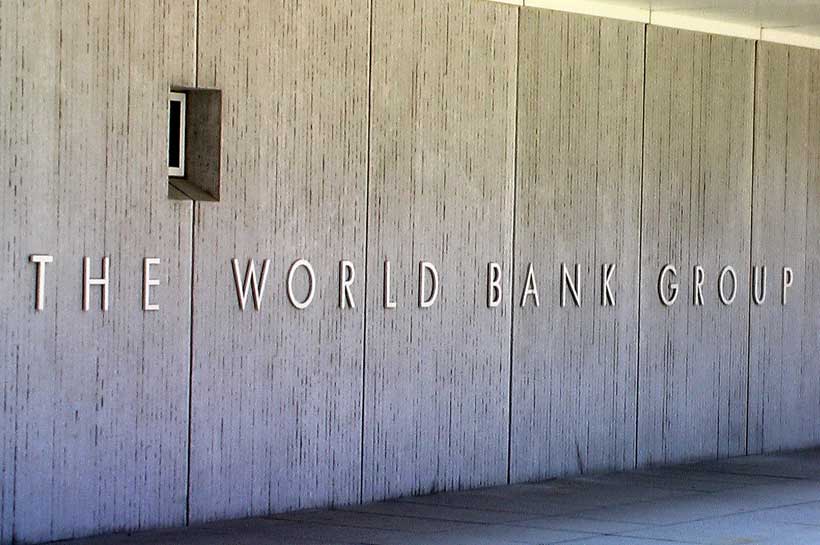 The World Bank today launched the Climate-Smart Mining Facility, the first-ever fund dedicated to making mining for minerals climate-smart and sustainable. The Facility will support the sustainable extraction and processing of minerals and metals used in clean energy technologies, such as wind, solar power, and batteries for energy storage and electric vehicles. It focuses on helping resource-rich developing countries benefit from the increasing demand for minerals and metals, while ensuring the mining sector is managed in a way that minimizes the environmental and climate footprint.
The Facility evolves out of a World Bank report "The Growing Role of Minerals and Metals for a Low-Carbon Future" which found that a low-carbon future will be significantly more mineral intensive than a business as usual scenario. Global demand for "strategic minerals" such as lithium, graphite and nickel will skyrocket by 965%, 383% and 108% respectively by 2050.* While the growing demand for minerals and metals offers an opportunity for mineral-rich developing countries, it also represents a challenge: without climate-smart mining practices, the negative impacts from mining activities will increase, affecting vulnerable communities and environment.
The multi-donor trust fund will work with developing countries and emerging economies to implement sustainable and responsible strategies and practices across the mineral value chain. Partners include the German government and private sector companies, Rio Tinto and Anglo American. The Facility will also assist governments to build a robust policy, regulatory and legal framework that promotes climate-smart mining and creates an enabling environment for private capital.
Projects may include:
Supporting the integration of renewable energy into mining operations, given that the mining sector accounts for up to 11 percent of global energy use and that mining operations in remote areas often rely on diesel or coal
Supporting the strategic use of geological data for a better understanding of "strategic mineral" endowments
Forest-smart mining: preventing deforestation and supporting sustainable land-use practices; repurposing mine sites
Recycling of minerals: supporting developing countries to take a circular economy approach and reuse minerals in a way that respects the environment
"The World Bank supports a low-carbon transition where mining is climate-smart and value chains are sustainable and green. Developing countries can play a leading role in this transition: developing strategic minerals in a way that respects communities, ecosystems and the environment. Countries with strategic minerals have a real opportunity to benefit from the global shift to clean energy," said Riccardo Puliti, Senior Director and Head of the Energy and Extractives Global Practice at the World Bank.
The World Bank is targeting a total investment of $50 million, to be deployed over a 5-year timeframe. The Facility will focus on activities around four core themes: climate change mitigation; climate change adaptation; reducing material impacts and creating market opportunities, contributing to the decarbonization and reduction of material impacts along the supply chain of critical minerals needed for clean energy technologies.
*The World Bank's updated 2018 projections are based upon the assumption that countries will implement the Paris Agreement and reduce emissions to keep global warming below 2 degrees. In a 1.5 degree scenario, global demand for strategic minerals would increase even more by 2050. Source: World Bank report to be published in 2019.
Clean Energy at Forefront of Fight Against Climate Change in Asia and Pacific
The advancement of affordable and reliable clean energy is not only at the forefront of Asia and the Pacific's development progress, it is also at the heart of the region's development of resilient infrastructure and fight against climate change, participants at the Asia Clean Energy Forum (ACEF) 2019 heard today.
Co-hosted by the Asian Development Bank (ADB), the United States Agency for International Development, and the Korea Energy Agency, with the support of the International Energy Agency as the Knowledge Partner, ACEF 2019 is being held from 18–21 June under the theme "Partnering for Impact." In line with this theme, the event is highlighting the need to focus on collaborative partnerships, ideas, and efforts that have market potential, with the goal of delivering tangible clean energy impact across the Asia and Pacific region.
Some 1,300 people will attend the event, including many from the private sector involved in clean energy development, as well as academicians, officials from governments, and representatives from nongovernment organizations and multilateral development banks. ACEF began in 2006 as an annual event to provide a platform for discussion and collaboration in promoting clean energy in Asia and the Pacific.
ADB President Mr. Takehiko Nakao participated in the opening panel discussion featuring Co-founder and Chief Scientist of the Rocky Mountain Institute Mr. Amory Lovins and Global Strategic Development Advisor and Member of the United Nations High-Level Panel on Women's Economic Empowerment Ms. Fiza Farhan.
"A sustainable and secure energy supply remains essential as more than 350 million people still lack access to electricity in our developing member countries (DMCs). It is also a key part of the fight against climate change," said Mr. Nakao. "People around the world are demanding affordable energy, clean air, and a more responsible approach to the environment. ACEF is a leading event in Asia and the Pacific that enables our DMCs and other participants to share their experiences and innovative ways to meet these critical demands."
Through Strategy 2030, ADB has committed at least 75% of its operations to support climate change mitigation and adaptation efforts by 2030. Climate finance from ADB's own resources will reach $80 billion for the period 2019–2030. Based on historical trends, ADB's lending, equity, grants, and programs in support of renewable and energy efficiency could contribute significantly to this target.
ADB has also affirmed its commitment to advanced technologies in sustainable energy by launching its first innovation technology challenge, which will invite technology providers to submit proposals for grants from the High-Level Technology Fund which is supported by the Government of Japan to address energy related development challenges. This new modality aims to build partnerships with technology providers and accelerate innovative technology development and deployment in DMCs.
ACEF 2019 features five thematic tracks based on key elements of Strategy 2030: energy and livable cities; energy and water sustainability; energy and rural poverty alleviation; energy and innovative finance; and clean energy technologies. There will be 21 workshops focusing on a range of topics, including radical energy efficiency, hydro mini-grids, electric vehicles, the empowerment of women in the energy sector, renewable energy systems, the future of cooling, and the food–energy–water nexus.
ACEF 2019 will be limiting its carbon footprint by purchasing carbon credits to offset the travel related emissions of all participants. The event will also be paperless, with all program materials to be made exclusively available on ACEF's website and mobile app.
IEA takes part in G20 Energy and Environment Ministerial in Japan
The International Energy Agency has provided in-depth support for this weekend's meeting of G20 energy and environment ministers, including the publication of a major new study on hydrogen's potential role in global energy transitions.
Under Japan's G20 presidency, the ministerial meeting took place in the town of Karuizawa.
The IEA report on hydrogen – The Future of Hydrogen: Seizing Today's Opportunities – analyses hydrogen's current state of play and offers recommendations for its future development and how it can help to tackle critical energy challenges. The IEA carried out the study at the request of Japan's G20 presidency. It was launched Friday by Dr Fatih Birol, the IEA's Executive Director, alongside Mr Hiroshige Seko, Japan's Minister of Economy, Trade and Industry.
The IEA provided several other important contributions to the G20 this year at the presidency's request, including an analysis identifying more than 100 innovation gaps across the energy system and recommendations for how to fill them; a report on securing investment in low-carbon power generation; and other activities and analyses to encourage greater international collaboration on data gathering.
The IEA's G20 work also involves tracking progress towards phasing out inefficient fossil fuel subsidies that encourage wasteful consumption. This is done through an annual update in the World Energy Outlook, the IEA's flagship publication, and a joint report with the Organisation for Economic Co-operation and Development.
At the ministerial meetings in Karuizawa, Dr Birol presented findings from the new reports and spoke about other important topics, including energy access in Africa, tracking progress towards clean energy goals and developments in the global trade in liquefied natural gas (LNG). (Slides from his two presentations are available here and here.)
On the sidelines, he held bilateral meetings with ministers from several countries, including Australia, Brazil, India, Indonesia, Japan, Saudi Arabia and Singapore.
The IEA also supported the official side events of the ministerial meetings: the G20 Natural Gas Day, the G20 Energy Efficiency Financing Summit and hydrogen investor events in Japan. The IEA's contributions to this year's G20 are the latest instance of the agency's active support for a range of G20 meetings and work streams over the past 10 years.
IEA and African Union hold first ever ministerial meeting on development of Africa's energy sector
The International Energy Agency co-hosted a joint ministerial summit with the African Union Commission (AUC) on Wednesday that brought together high-level representatives from government and industry to discuss the development of Africa's energy sector.
The event, titled "The Future of Africa's Energy," is the first of its kind and reflects the IEA's significant expansion of its engagement in Africa.
Wednesday's discussions will help to inform a special report on Africa in the 2019 edition of the World Energy Outlook, the IEA's flagship publication. They will also help the IEA to determine the next steps in its engagement with African Union members and in its work on several key Africa programmes in the years ahead.
"This historic meeting is a milestone for the IEA's cooperation in Africa, a continent that is of critical importance in the global energy arena," said Dr Fatih Birol, the IEA's Executive Director. "I'm honoured to have been able to participate in such rich and fruitful discussions with major energy stakeholders from across the continent. African Union Commissioner Dr Amani Abou-Zeid has been a good friend and strong supporter of the IEA, and we are grateful to her and her team for working with us to deliver such a productive event."
Dr Birol opened the event alongside Dr Abou-Zeid, Egyptian Minister of Electricity & Renewable Energy Dr Mohamed Shaker El-Markabi, and US Under Secretary of Energy Mark Menezes. Speakers at the conference included Ethiopian Minister of Water, Irrigation and Electricity Dr Seleshi Bekele.
The IEA and the AUC plan to hold a second ministerial forum on Africa's energy sector in Paris next year.
The IEA has been working on Africa-related issues for many years, including capacity building for energy statistics as well as focusing on energy access, clean cooking and energy efficiency. The agency has been collecting country-by-country data and developing a long-term pathway for achieving universal energy access by 2030.
"Investment, innovation and access to education and training will be vital for Africa's energy future," Dr Birol said. "The IEA is fully committed to providing support and advice to help achieve positive, sustainable and prosperous transitions across the continent."
This week, the IEA announced that Dr Kandeh Yumkella, a former United Nations Under-Secretary-General, will become an advisor on Africa and energy access issues.
The IEA is also launching two 3-year projects in Africa in 2019 that will focus on energy statistics and modelling, as well as energy policy advice. In the past few years, Morocco and South Africa have joined the IEA family as Association countries.
This year, the IEA chaired the latest edition of the inter-agency Tracking SDG7 report, which it co-authored with four other international organisations. The United Nations Sustainable Development Goal (SDG) 7 aims to ensure affordable, reliable, sustainable and modern energy for all by 2030.
This year's tracking report found that without more sustained and stepped-up actions to meet those targets, 650 million people around the world will be left without access to electricity in 2030. Nine out of 10 of them will be living in sub-Saharan Africa.