New World Bank Fund to Support Climate- Smart Mining for Energy Transition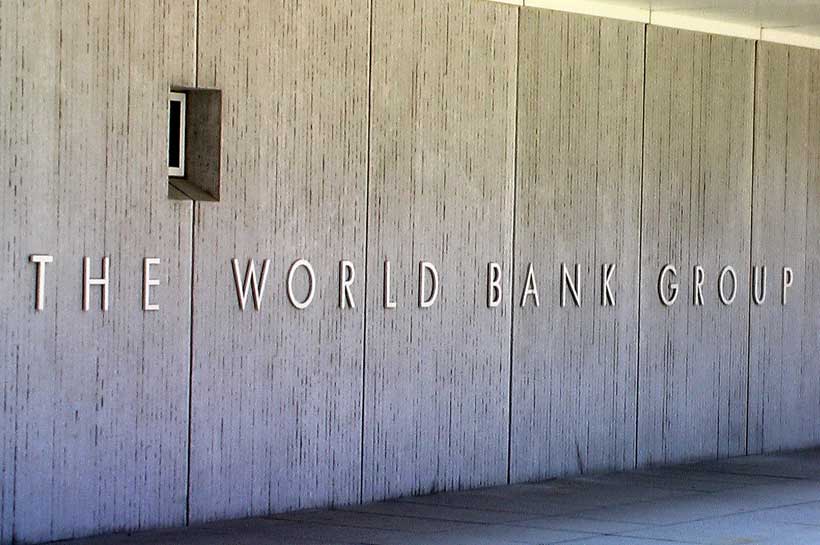 The World Bank today launched the Climate-Smart Mining Facility, the first-ever fund dedicated to making mining for minerals climate-smart and sustainable. The Facility will support the sustainable extraction and processing of minerals and metals used in clean energy technologies, such as wind, solar power, and batteries for energy storage and electric vehicles. It focuses on helping resource-rich developing countries benefit from the increasing demand for minerals and metals, while ensuring the mining sector is managed in a way that minimizes the environmental and climate footprint.
The Facility evolves out of a World Bank report "The Growing Role of Minerals and Metals for a Low-Carbon Future" which found that a low-carbon future will be significantly more mineral intensive than a business as usual scenario. Global demand for "strategic minerals" such as lithium, graphite and nickel will skyrocket by 965%, 383% and 108% respectively by 2050.* While the growing demand for minerals and metals offers an opportunity for mineral-rich developing countries, it also represents a challenge: without climate-smart mining practices, the negative impacts from mining activities will increase, affecting vulnerable communities and environment.
The multi-donor trust fund will work with developing countries and emerging economies to implement sustainable and responsible strategies and practices across the mineral value chain. Partners include the German government and private sector companies, Rio Tinto and Anglo American. The Facility will also assist governments to build a robust policy, regulatory and legal framework that promotes climate-smart mining and creates an enabling environment for private capital.
Projects may include:
Supporting the integration of renewable energy into mining operations, given that the mining sector accounts for up to 11 percent of global energy use and that mining operations in remote areas often rely on diesel or coal
Supporting the strategic use of geological data for a better understanding of "strategic mineral" endowments
Forest-smart mining: preventing deforestation and supporting sustainable land-use practices; repurposing mine sites
Recycling of minerals: supporting developing countries to take a circular economy approach and reuse minerals in a way that respects the environment
"The World Bank supports a low-carbon transition where mining is climate-smart and value chains are sustainable and green. Developing countries can play a leading role in this transition: developing strategic minerals in a way that respects communities, ecosystems and the environment. Countries with strategic minerals have a real opportunity to benefit from the global shift to clean energy," said Riccardo Puliti, Senior Director and Head of the Energy and Extractives Global Practice at the World Bank.
The World Bank is targeting a total investment of $50 million, to be deployed over a 5-year timeframe. The Facility will focus on activities around four core themes: climate change mitigation; climate change adaptation; reducing material impacts and creating market opportunities, contributing to the decarbonization and reduction of material impacts along the supply chain of critical minerals needed for clean energy technologies.
*The World Bank's updated 2018 projections are based upon the assumption that countries will implement the Paris Agreement and reduce emissions to keep global warming below 2 degrees. In a 1.5 degree scenario, global demand for strategic minerals would increase even more by 2050. Source: World Bank report to be published in 2019.
IRENA and UN agree to jointly combat desertification through renewables
The International Renewable Energy Agency (IRENA) and the Secretariat of the United Nations Convention to Combat Desertification (UNCCD) are joining forces to support climate adaptation and resilience and to implement UN Sustainable Development Goals through renewables.
In a Memorandum of Understanding signed today by IRENA's Director-General Francesco La Camera and UNCCD's Executive Secretary Ibrahim Thiaw, the two organisations have agreed to increase renewable energy capacity building and investment on the ground, get a better understanding of the land and renewable energy nexus and undertake joint outreach activities. The agreement was signed on the sidelines of the Conference of Parties to the United Nations Convention to Combat Desertification (COP14) which currently takes place in New Delhi, India.
"Today, renewable energy is the most effective climate action tool available. But renewables can play an important role in combating desertification and land degradation too", said IRENA's Director-General Francesco La Camera. "By signing today's MoU, we intend to strengthen collaboration with the UN on country and regional support activities that accelerate renewables deployment as a component of a broader strategy to expand access to energy, foster sustainable development, biodiversity and climate resilience."
"Renewable energy is one of the solutions to restore land, as it can help conserve food or develop irrigation systems. There are a lot of areas for cooperation," UNCCD's Executive Secretary Ibrahim Thiaw said, adding that he expects renewable energy to be among the issues that could come up as a request from our Parties, in their efforts to halt and reverse land degradation.
Sustainable energy can stimulate land restoration and conservation efforts and improve the economic sustainability of projects undertaken. For example, renewables can electrify rural health centers, provide solutions in the agri-food sector and alleviate poverty through integrated rural community development projects. In regions like Africa and particularly the Sahel, additional bioenergy production through land restoration activities can generate further benefits by lightening the burden of energy in security while generating employment and income, thereby reducing poverty.
ADB-Supported Solar Project in Cambodia Achieves Lowest-Ever Tariff in ASEAN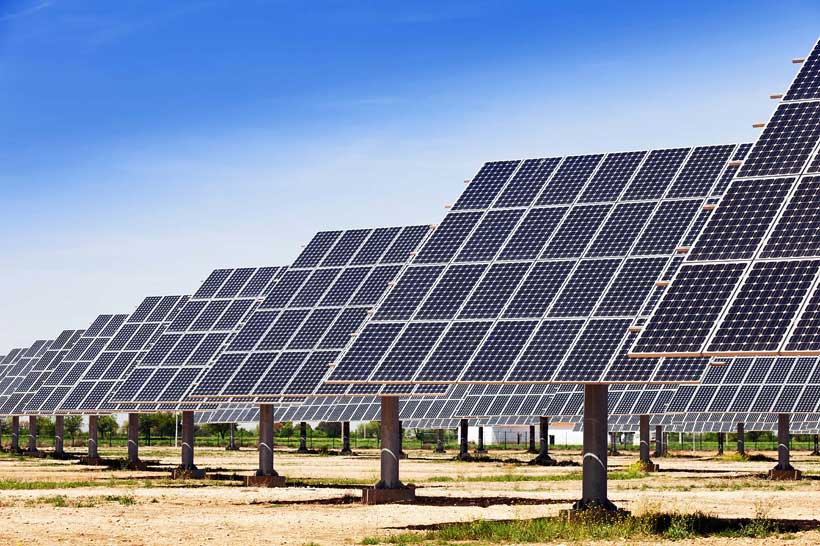 The auction for 60 megawatts (MW) of solar photovoltaic (PV) capacity conducted by Electricite du Cambodge (EDC), Cambodia's national electricity utility, has led to the lowest bid of 3.877 cents (US dollar) per kilowatt hour by Prime Road Alternative Company Limited. The project, supported by the Asian Development Bank (ADB), drew 26 bidders, including several global companies, and has achieved the lowest power purchase tariff for a solar project so far recorded in Southeast Asia.
The 60 MW project is part of a 100 MW National Solar Park and is structured as a public–private partnership. EDC is providing the land and transmission access, while the private sector will provide power generation capacity based on a long-term power purchase agreement with EDC. ADB served as the transaction advisor for the project, through the Office of Public–Private Partnerships, while also providing a sovereign loan blended with climate finance funds to finance the transmission line and substation for the solar park. The project preparation work was carried out by ADB with the support of the governments of Canada and Singapore.
"The record low prices show the power of competition. This is a new era for renewable energy development in Cambodia and the region, and particularly for solar power generation. This is good news for EDC and the people of Cambodia," said the Director of ADB's Office of Public–Private Partnerships Mr. Siddharta Shah. "We believe more governments in the region will adopt auction as a strategy to procure renewable energy generation capacity, and this structure and tariff will serve as a benchmark for future projects."
"Expanding solar generation is aligned with the country's goal of increasing access to affordable and reliable sources of electricity," said ADB Principal Climate Change Specialist Mr. Pradeep Tharakan. "ADB, as a trusted development partner of the government, is working toward the long-term development of the energy sector in the country."
ADB's other ongoing support to the country's energy sector includes financing for the expansion and strengthening of the national grid; the development of a comprehensive power development plan through 2040; and the piloting of innovative technologies, including energy storage systems.
IEA and ASEAN: "Key strategic partners" in pursuit of Southeast Asia's energy goals
Dr Fatih Birol, the IEA's Executive Director, took part in the 37th ASEAN Ministers of Energy Meeting (AMEM) in Bangkok on 4 September.
Dr Birol gave the opening presentation of the AMEM, discussing with Ministers the energy challenges facing ASEAN, as set out in the IEA's forthcoming 2019 Southeast Asia Energy Outlook, and presenting the results of the IEA's extensive work with ASEAN. As part of this, he highlighted the results of the IEA's work in response to the ministerial mandates it received at the 2018 AMEM in Singapore, related to how the region can boost regional power trade, boost energy efficiency and speed up renewables integration.
ASEAN ministers released a Joint Ministerial Statement at the completion of the AMEM that expressed their "appreciation to the IEA Executive Director for contributing to stronger ASEAN-IEA institutional ties and advancing ASEAN energy priorities." They confirmed that "the IEA is a key strategic partner to ASEAN in helping the region tackle its energy challenges across all fuels and all technologies". Ministers also called for further "strengthening of the ASEAN-IEA partnership in 2019-2020, specifically through joint projects to increase regional power trade and renewables integration, enhance buildings energy efficiency, boost energy security and enhance energy data quality."
On the margins of AMEM, Dr Birol met with ministers from various Southeast Asian countries, including three IEA Association countries (Indonesia, Thailand and Singapore) and the next AMEM chair, Viet Nam, to discuss the IEA's engagement with the region and with the countries bilaterally.
While in Bangkok, Dr Birol also gave a special address at the ASEAN Energy Business Forum. His remarks focused on key global trends in energy markets and their implications for Southeast Asia.