Mexico needs a new strategy to boost growth, fight poverty and improve well-being for all
The Mexican economy is expanding at a moderate pace, underpinned by a strong macroeconomic framework and robust exports tied to the country's deep integration into global value chains. A new strategy is now needed to boost growth, reduce high levels of poverty and inequalities, and improve well-being for all Mexicans, according to a new report from the OECD.
The latest OECD Economic Survey of Mexico discusses the links between low living standards and stagnant productivity, poor educational outcomes, weak rule of law, obstacles to competition and widespread informality. The Survey projects growth of about 1.6% this year and 2.0% in 2020, in the context of a slowing world economy and persistent trade tensions that risk disrupting exports, private sector investment and global value chains.
The Survey, presented in Mexico City by OECD Secretary-General Angel Gurría and Mexican Finance Minister Carlos Urzúa discusses the need to address the growing divide between the more modern and productive economy in the north and centre of the country and the more traditional economy in the south, which is a source of both inequalities and poverty. It also looks at how implementation of recent reforms, institutional improvements and changes to the tax and transfer system can better support more inclusive and sustainable growth.
"The Mexican economy has performed well in recent years, but is now facing serious headwinds from the external environment and important structural challenges at home," Mr Gurría said. "The only response is to continue designing and implementing new reforms to instill confidence, improve the quality of public administration, increase opportunities, reduce inequalities and bring about a stronger and more inclusive society for all Mexicans."
Improving institutional quality would have the largest growth benefits among all structural reforms and would increase the impact of all other policy reforms, according to the Survey. Implementation of recently created national and local anti-corruption systems should be completed, alongside consideration of the introduction of a specialised, independent anti-corruption agency, taking into account the federal structure of government. Efforts are needed to ensure the continued strength and independence of new competition authorities and sectoral regulators.
A new tax reform is needed to improve collection, limit evasion and ensure financing for infrastructure investment and policies to reduce poverty and inequality. The Survey suggests a comprehensive medium-term tax and benefits reform should seek to broaden the value-added tax base, by cutting exemptions and abolishing reduced rates while compensating low-income households with targeted subsidies. It also suggests adding greater progressivity to the personal income tax system, via a lower income threshold for the top rate and further cutting back tax allowances and making better use of taxes on immovable property. Continuing efforts are needed to reduce duplication of social programmes and beneficiary overlaps while expanding coverage to the poor not already receiving benefits, the Survey said.
Reforms are also needed to reduce Mexico's persistently high informality, which constrains productivity growth and the government's fiscal capacity to provide public benefits and redistribute. A coordinated approach to reducing informality should ease the administrative burdens of doing business. Lowering tax compliance costs, reducing the cost of creating new jobs and reduced social security contributions for low-wage earners are all identified as desirable and possible.
Better educational outcomes will help fight persistent inequalities and boost productivity growth. Education spending should be re-focused on early childhood, pre-primary, primary and secondary education, and more should be done to increase the capacity of schools in poor neighborhoods and to support students from disadvantaged backgrounds, the Survey said.
Integrating environmental and metropolitan governance concerns into policy making has wide scope to improve both economic and environmental outcomes. Reforms in the governance of large metropolitan areas would enable local governments to plan land use, public transport and housing in an integrated manner, boosting productivity and lowering congestion and air pollution, which affects low-income households the most.
Humanitarian migration falls while labour and family migration rises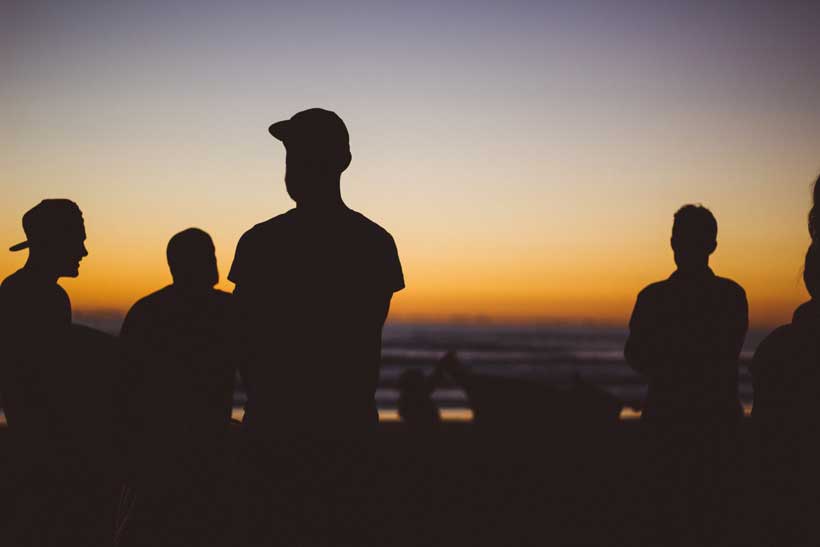 Migration flows to OECD countries rose slightly in 2018, with around 5.3 million new, permanent migrants, a 2% increase over 2017. Family and labour migration increased, while the number of asylum applications fell sharply, according to a new OECD report.
The OECD International Migration Outlook 2019 says that asylum applications decreased to 1.09 million in 2018, 35% fewer than the record high of 1.65 million requests registered in both 2015 and 2016. Most asylum seekers came from Afghanistan, followed by Syria, Iraq and Venezuela. Because of the drop in asylum applications, the number of registered refugees also declined, falling by 28%.
Migrants' employment prospects continued to improve in 2018, building on the positive trends observed during the last five years. On average across OECD countries, more than 68% of migrants are employed and the unemployment rate has fallen below 9%. However, young immigrants and low-educated immigrants still struggle in the labour market.
Temporary labour migration increased significantly in 2017, reaching 4.9 million, compared to 4.4 million in 2016. This is the highest level since the OECD started reporting these numbers more than a decade ago. Poland is the top temporary labour migration destination, surpassing the United States. In the European Union (EU) and the European Free Trade Association (EFTA) area, workers "posted" by their employers to work in other EU/EFTA member states represented the largest single group for temporary workers, with almost 2.7 million postings.
"The significant increase in temporary labour migration is a sign of the dynamism in OECD labour markets but also of their integration," said OECD Secretary-General Angel Gurría, launching the report in Paris. "Temporary migrants bring skills and competences that are needed by employers."
Some temporary labour migrants stay for a few weeks, others for several years. The contribution of temporary migrants is sizeable in some OECD countries. In 6 out of the 20 countries with available data, temporary labour migrants add more than 2% to the resident employed population.
The Outlook also finds that OECD countries continue to adjust their labour migration programmes to improve selection and favour needed skills. A number of countries have also reformed their entry processes for migrants who are investors or have created new programmes for migrants developing start-ups. Some countries have introduced restrictions to family reunification procedures or streamlined their asylum procedures.
Family migration, where people migrate with, or to join, family members, increased by 9% and labour migration by 6%. 2018 also saw a sharp rise in the number of international students enrolled in tertiary education across the OECD, increasing by 7%, to over 3.5 million. The United States, the leading destination, however saw a decrease in student flows and a shrinking OECD market share.
Family migrants comprise 40% of total inflows, more than any other category. This broad category includes natives of OECD countries bringing spouses from abroad, but also immigrants arriving with accompanying family, or sponsoring their reunification. More than half of immigrants who have family did not bring their family with them at first.
Delays in reunification affect spouses and their integration prospects, especially for women. The report identifies a possible trade-off between stringent conditions on the integration of the principal migrant before family reunification is allowed and the integration of the spouse. Long delays can also hurt the integration outcomes of migrant children, reducing their host-country language proficiency and education outcomes.
Emerging East Asia Bond Markets Continue Growth Despite Risks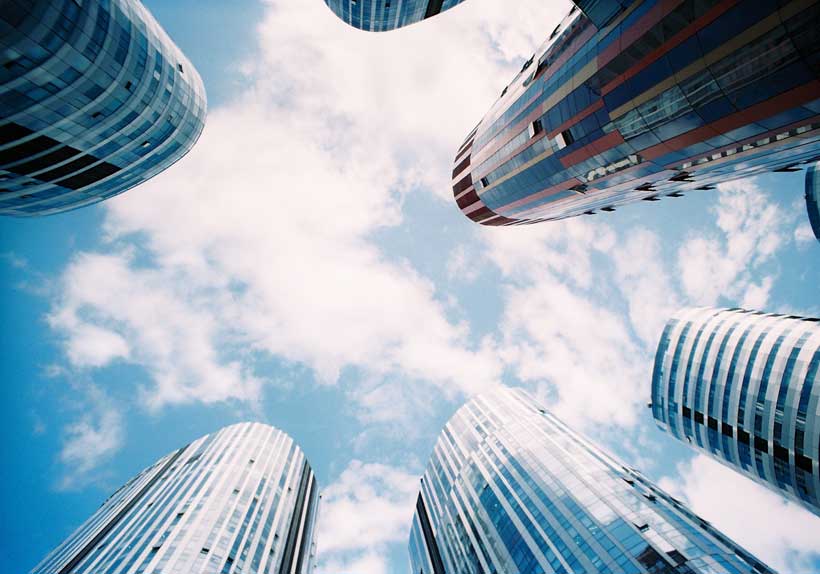 Emerging East Asia's local currency bond market expanded steadily in the second quarter of 2019 despite downside risks stemming from ongoing trade conflicts, a faster-than-expected economic slowdown in the People's Republic of China (PRC), and moderating global growth, according to the latest issue of the Asian Development Bank's (ADB) Asia Bond Monitor.
"Foreign investment in emerging East Asia remains stable but there are still considerable potential risks. Financial stability in the region could be undermined if global investors change their views on emerging markets," said ADB Chief Economist Mr. Yasuyuki Sawada. "Governments in the region would do well to continue to deepen local currency bond markets so they can act as a reliable local source of funding."
Emerging East Asia comprises the PRC; Hong Kong, China; Indonesia; the Republic of Korea; Malaysia; the Philippines; Singapore; Thailand; and Viet Nam.
Despite the risks, foreign investment in emerging East Asia's bond markets remained stable in the second quarter. Foreign holdings of local currency bonds rose in the PRC on expectations of additional economic stimulus from the government, and in Indonesia on the back of a credit ratings upgrade. Holdings fell in the Republic of Korea, Malaysia, and the Philippines on a variety of domestic factors.
Local currency bonds outstanding in emerging East Asia totaled $15.3 trillion at the end of June, up 3.5% in US dollar terms from the end of March this year and 14.2% higher than the end of June 2018. Bond issuance in emerging East Asia totaled $1.6 trillion in the second quarter, 12.2% higher than in the first quarter due to strong issuance of government bonds and a recovery in corporate bonds issuance.
At the end of June, there were $9.4 trillion in local currency government bonds outstanding, 13.6% higher than at end June 2018. The stock of corporate bonds was $5.8 trillion, up 15% compared with end June 2018.
The PRC remained emerging East Asia's largest bond market, accounting for 75.3% of the region's total outstanding paper. In the PRC, the stock of local government bonds expanded 5.4% on a quarter-on-quarter basis, the fastest of any bond category in the PRC, following directives for local governments to accelerate the issuance and use of special bonds to support economic growth and finance infrastructure and other development projects. At the end of June, the PRC's debt-to-gross domestic product ratio was 84.6% versus 78.8% at the end of June 2018.
The Asia Bond Monitor includes three discussion boxes that focus on the impact of US monetary policy uncertainty in emerging market currencies; the importance of domestic capital markets as a source of financing for corporates in emerging markets; and the challenges faced by financial markets on the use of other benchmark interest rates as they transition away from the widely used London Interbank Offered Rate, or LIBOR.
Iceland's slowdown underlines the need to fix structural issues
Sound macroeconomic policies and favourable external conditions have enabled Iceland's economy to emerge stronger from a decade of post-crisis management. Yet the impact on growth from a drop in tourist arrivals and seafood exports underlines the need for reforms to open up and diversify the economy and improve its resiliency to sectoral shocks, according to the latest OECD Economic Survey of Iceland.
The Survey, presented in Reykjavik by OECD Secretary-General Angel Gurría alongside Finance Minister Bjarni Benediktsson and Minister of Education, Science and Culture Lilja Dogg Alfredsdottir, takes stock of Iceland's progress on improving fiscal and monetary policy, reducing debt and building up financial buffers. Today Iceland enjoys sustainable public finances, high employment and one of the lowest levels of income inequality of OECD countries.
A lack of structural reform has left Iceland heavily dependent on volatile sectors however. Tourism ballooned over the past decade, overtaking aluminium and fishing to account for 40% of export income and 10% of GDP, but has stalled since the insolvency of a low-cost Icelandic airline. Seafood exports are also down. After several years above 3%, the OECD projects Iceland's GDP growth will drop to 0.2% in 2019 before rebounding to 2.2% in 2020.
"Iceland's resurgence since the financial crisis to reach some of the highest living standards of OECD countries has been remarkable. It is a beautiful example of how a robust economy can co-exist with an egalitarian society," said Mr Gurría. "However this slowdown shows that now is the time to go structural and to further open up the economy. Iceland should focus on reducing regulatory red tape and restrictions on foreign investment."
Among Iceland's structural challenges, competitiveness is declining as wages rise faster than productivity. The competitive edge gained after the 2008 crisis has vanished. Foreign direct investment is low, due in part to a high regulatory burden.
The Survey recommends reducing over-regulation, especially in services and for foreign investment, where restrictions are among the highest in the OECD, and lightening the administrative burden for start-ups. Iceland is already working with the OECD to improve its competition policy. Wage settlements across the economy should be in line with productivity growth, and fiscal prudence should be exercised through the current slowdown in order to further reduce the public debt.
In the tourism sector, the Survey suggests considering measures to improve sustainability given that – whether the downturn proves to be temporary or longer lasting – Iceland is already at six foreign tourists a year for each resident and may already have reached a point where the negative social and environmental impacts exceed the economic benefits.
On public finances, the Survey notes that the contribution of public spending to growth has declined since the 2008 crisis. It recommends extending spending reviews to core policy areas like education and health care, and applying more rigorous cost-benefit analysis to spending plans as two ways to improve the effectiveness of public investment.
The Survey also discusses the need to address a decline in high-school student performance and better match adult skills to the labour market. Iceland has a highly equitable education system and a large share of its workforce educated to tertiary level, but it could increase vocational training and make the education system more responsive to the labour market to avoid having people overqualified or possessing the wrong skills for jobs.