How UN cultural treasures helped set the stage for Game of Thrones
From King's Landing to the Iron Bank, so many of the breath-taking backdrops seen on the smash hit Game of Thrones television series are available for future generations to enjoy, thanks to a key, but little-known role played by the United Nations cultural agency.
Established in 1945, the UN Educational, Scientific and Cultural Organization (UNESCO) has worked to improve dialogue and understanding between civilizations, cultures and peoples. One of UNESCO's methods of doing this is by designating and preserving World Heritage Sites, defined as having outstanding universal value to humanity, which it inscribes on the World Heritage List to be protected for posterity.
To date, there are 1,092 natural and cultural places inscribed. The diverse and unique treasures range from the Great Barrier Reef in Australia to the Pyramids of Egypt and the Taj Mahal in India.
Since 2011 UNESCO's work has become inseparable with the magnificent film locations of the wildly popular Game of Thrones series.
For those tuning in to the show's final episodes, here's a look back at the Seven Kingdoms with a nod to the UN cultural agency.
Capital of the Seven Kingdoms
Long before it became known as King's Landing – one of the Seven Kingdoms and seat of the mighty Iron Throne – the old city of Dubrovnik in Croatia was an important Mediterranean seat of power from the 13th century onwards. Severely damaged by an earthquake in 1667 and by armed conflict in the 1990s, UNESCO is co-coordinating a major restoration programme.
Dubrovnik joined the UNESCO List of World Heritage Sites in 1979.
Battle of the Blackwater
You may recall the fiery Battle of the Blackwater, or scenes where King Robert Baratheon rules from the Iron Throne in the Red Keep, overlooking Blackwater Bay: Fort Lovrijenac, outside the western wall of the Croatian city, actually played an important role in resisting Venetian rule in the 11th century.
Private retreat for House Martell
It is easy to see why Doran Martell called the Water Gardens of Dorne "my favourite place in this world". Actually located in the heart of Seville, the Royal Palace of Alcázar is imbued with Moorish influences that date back from the Reconquest of 1248 to the 16th century. UNESCO points to it as "an exceptional testimony to the civilization of the Almohads as well as that of Christian Andalusia".
UNESCO inscribed the Royal Palace of Alcázarin in 1987.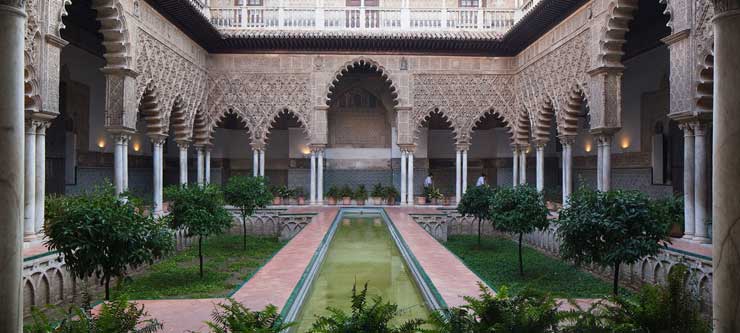 Daenerys' journey through Essos
When you look at the Medina of Essaouira in Morocco, perhaps you can image The Khaleesi lining up The Unsullied eunuch slave-soldiers in the city of Astapor before renaming Slaver's Bay, the Bay of Dragons. But for UNESCO, Essaouira is an exceptional example of a late-18th-century fortified town in North Africa. Since its creation, it has been a major international trading seaport, linking Morocco and its Saharan hinterland with Europe and the rest of the world.
The Medina of Essaouira joined the UNESCO List of World Heritage Sites in 2001.
Yunkai: 'A most disreputable place'
In the Yellow City, Daenerys' language skills are useful with the Yunkai'i, who speak a dialect of High Valyrian. But in Berber, the village of Ait-Ben-Haddou was a popular caravan route long before current-day Morocco was established. The crowded together earthen buildings surrounded by high walls offer a view of a traditional pre-Saharan habitat.
Ait-Ben-Haddou was designated a UNESCO World Heritage Site in 1987.
Theon returns to Lordsport Harbour
County Antrim envelops UNESCO-designated Giant's Causeway and Causeway coast. It is also home to the small fishing harbour of Ballintoy, known to fans as the port of Pyke, home to the Iron Islands of the Greyjoys. Located in real-life Northern Ireland, the Causeway consists of some 40,000 massive black volcanic rock columns sticking out of the sea. Over the last 300 years, geographical studies have greatly contributed to the development of the earth sciences.
The Causeway coast was declared a World Heritage Site by UNESCO in 1986.
Cersei's 'Walk of Shame'
The iconic scene in in which Cersei Lannister is forced to walk naked through the streets of King's Landing began atop of the baroque Jesuit Staircase, which leads to the Church of St. Ignatius of Loyola and Jesuit College in the UNESCO-desnigated Old City of Dubrovnik .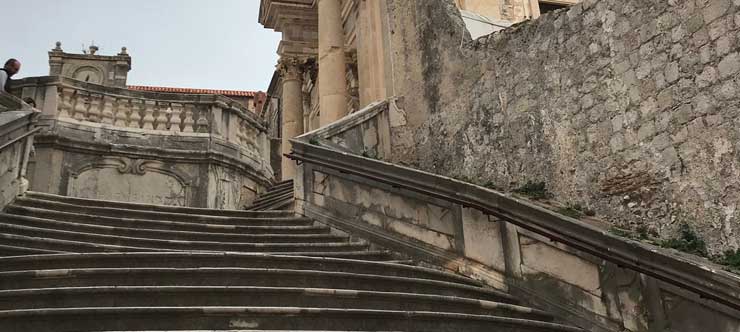 Kingslayer for gender equality
The connection between the United Nations and Game of Thrones does not end with UNESCO's inspiring sites.
While Jaime Lannister is the twin brother of Cersei and slayer of the Mad King, Aerys II Targaryen, real-life actor Nikolaj Coster-Waldau is a Goodwill Ambassador for the UN Development Fund. Passionate about ending discrimination and violence against women, the father of two girls is focusing his considerable talents on drawing attention to critical issues, such as gender equality – encouraging everyone to be agents of change.
Mr. Coster-Waldau was appointed a UNDP Goodwill Ambassador in 2016.
Can democracy save the environment?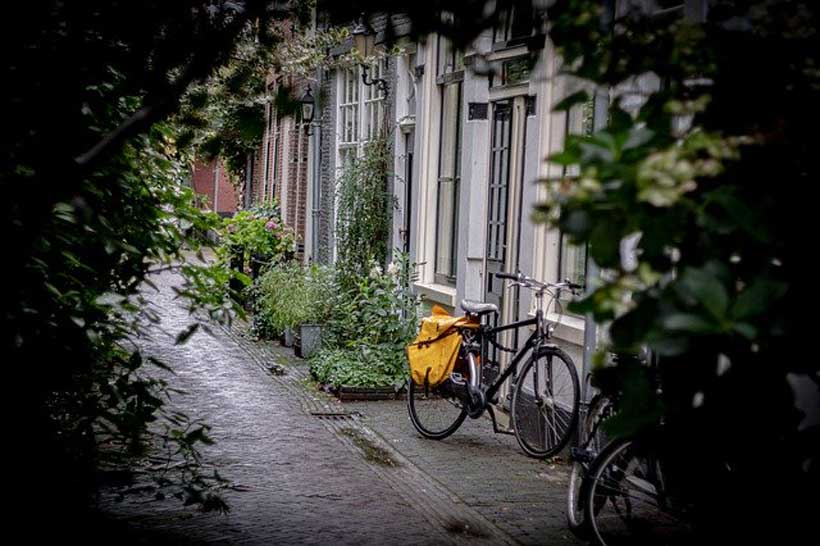 In 13 short films, each roughly 5 minutes long, Nicolas introduces us to the individuals behind environmental and community-based groups around the world, which have been selected for the World Forum for Democracy (8-10 November 2021, Strasbourg).
In search of answers to the environmental challenges of our time, in 2019 Nicolas cycled the roads of France to discover various people-driven solutions. Now, with travel restricted by the pandemic, our cyclist reaches out from the Council of Europe Assembly Chamber in Strasbourg to the individuals running incredible environmental initiatives and interviews them.
From this venue which every year plays host to the World Forum for Democracy, Nicolas takes us to the four corners of the globe to discover a host of initiatives, large and small, that aim to promote eco-citizenship, environmental education, legal emancipation of rural populations, participatory democracy, ecology as an instrument of peace and much more.
As the interviewees navigate their cities by bike, in France, Estonia, Finland, Greece, Germany, Italy, Spain, Canada, Israel, Indonesia, Kenya or Brazil, Nicolas asks us: can democracy save the environment?
This original series produced by Urubu films will be available from 28 September 2021 on the World Forum for Democracy website and on Youtube.
UNGA76: Giant eco-friendly artwork set to inspire world leaders
A new 11,000 square metre 'ephemeral fresco' created by Swiss artist Saype, has set the stage at UN Headquarters in New York, to welcome world leaders for the General Assembly High Level Week. It shows two children building the world of the future using origami, highlighting the participation of young people.
"World in Progress II is perfectly suited to our time and place. First, it is, in all senses, a big picture. Both its execution and its subject are monumental and ambitious. We have to take several steps back, just to view it in its entirety. Then we understand that it shows two children, designing their ideal world together", said on Saturday UN Secretary General during the unveiling ceremony.
Antonio Guterres explained that, just like the artwork, the United Nations' mission extends far beyond what we can see around us. "Most of it lies out of our view. Our work is multilateral, and multi-generational. And each of us plays an essential part in creating the whole", he added.
Earth-friendly art
Guillaume Legros, or "Saype", an artist name inspired by the contraction of the words "say" and "peace", is famous for its invention of an eco-friendly painting process. His special technique allows him to create huge frescoes directly on the grass.
"In two weeks, there will be nothing left due to the regrowth of the grass. This makes the work disappear, even more than the rain", he explained to UN News, adding that he spent more than a year finding the right pigments for his ephemeral art.
Saype had already shared one of his creations at UN premises before. Last year, World in Progress I was unveiled during the commemoration of the UN's 75th anniversary in Geneva, Switzerland.
"In the centre, there is a dove that symbolizes peace. The basic idea is that on the one hand when talking about children, we ask ourselves what responsibility we have towards them. But, on the other hand, they are the ones who will have the world of tomorrow in their hands. This means that we must really learn to live together in a world that is also hyper-connected", he said.
A call to world leaders
For the UN chief, the children depicted in World in Progress II are designing our shared future.
"This year's General Debate will take up this theme, focusing on the world we are building together. My recent report on Our Common Agenda recommends new ways for today's decision-makers to better serve both young people, and future generations".
Mr. Guterres said he was hopeful that world leaders will take inspiration from Saype's art to consider how "we can look beyond our immediate surroundings, while respecting nature and our planet".
Bengal's Thriving Cotton Handloom Tant Textile Crafts Looming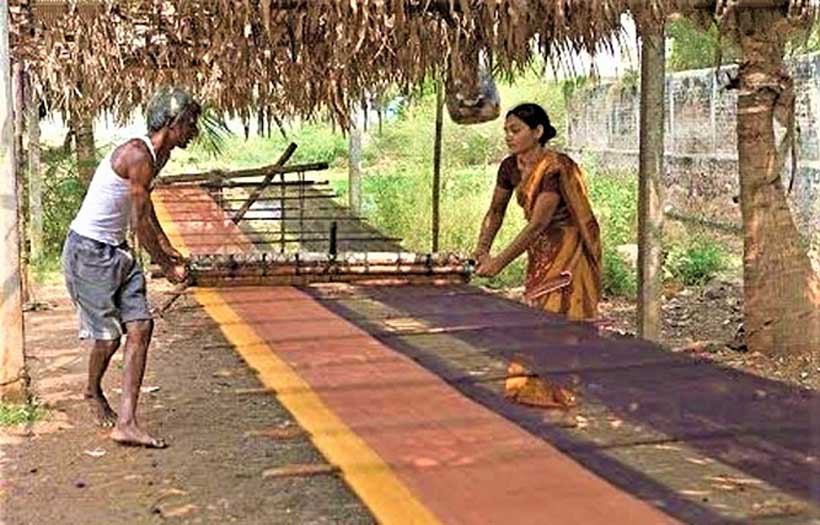 India being a diverse nation endorses and nourishes indigenous ethnic crafts. Every region of India has to offer thriving cultural heritages, a few of those receiving the attention of the mainstream population, while several are failing to do so. Once glorified Bengal's Handloom Tant Textile Crafts falls into the second category, as it's lost the place to be under the spotlight. Even though "Every Handloom Tant Textile Crafts has a unique story to tell—as it is inheriting one of the finest and ancient weaving mechanisms that sprouted in nowhere other than Bengal. Dating back to the 15th century and leaving remarkably earliest trace from Nadia District of West Bengal Handloom Tant Textile Crafts received Royal patronage and retained popularity throughout centuries. Its uniqueness lies in design which mostly includes the depiction of ancient Bengali cultural influences and reflection of Bengali flair. In that sense, Handloom Tant Textile Crafts are very much connected to the soil of Bengal and utterly reflects sustainable, indigenous initiative within the millennials weavers of Bengal, who still feel connected to the ancient essence.
Origins
The word 'Tant' indicates the cotton-based Handloom Textile Crafts, includes Handloom weaved Textiles including Saris, Cloth pieces, Dupattas, Bed Sheets etc.
Shantipur of undivided Bengal, now in Nadia district of West Bengal having earliest record of Handloom Tant Crafts weaving back to 15th century. It remained dominant cultural tradition from 16th to the 18th century and received extensive royal patronage along with the world-famous Muslin and Jamdani Sari of the same genre. In 1947 after the partition of Bengal, a hefty number of weavers migrated especially from Tangail Bangladesh to India and received rehabilitation in different regions including Phulia, Shantipur. Weavers bore their lineal Handloom Tant Textile weaving Crafts with them. Residual weaver communities got settled in the Hooghly and Bardhaman regions of West Bengal. Since then, each region has developed its signature style.
The weaving Technique
Handloom Tant Textile Craftsare woven with locally produced Bengal cotton. The kind of fine handspun yarn being used for Weaving of Handloom Tant Textile Crafts once applied in weaving soft, feather-light Muslin and Mulmul textiles that have been exported and adored globally for ages. The fineness of weaved cotton depends on the yarn quality and it is on the yarn that the textile is fine (combed cotton) or coarser (regular cotton).
Cotton being deftly woven to the thread is further being woven by craftsmen to Tant Textile. It is customary to use shuttles. Though nowadays handlooms have largely been replaced by power looms to weave Tant Textiles, which compromising the quality of Tant Textiles pushing environment-friendly, electricity-saving Handloom on the verge of extinction.
Popular motifs in use
The most popular Handloom Tant Textile Crafts product is Sari. The handloom Tant Textile crafts products other than Sari also depict motifs like Sari. A quintessential six-yard Tant Sari is distinguished by a thick two-to-four-inch border and a decorative Aanchal. Weavers use fine cotton yarn to manifest a variety of floral, paisley, and artistic motifs, attached to the culture of Bengal. Some of the most adored time-honoured motifs of West Bengal's Handloom Tant include bhomra (bumblebee), tabij (amulet), rajmahal (a royal palace), ardha Chandra (half-moon), chandmala (garland of moons), ansh (fish scales), hathi (elephant), nilambari (blue sky), ratan chokh (gem-eyed), benki (spiral), tara (star), kalka (paisley) and phool (flowers), etc. Apart from these regional trends are being followed.
Why Handloom Tant Textile Crafts losing the interest of the mainstream population and what are the way forward?
Because of the advertisement and marketing industry the youth generations are mainly inclined towards high-shine clothing, heavy silks and zari, ignoring or being unaware of clothing science and technology. Handloom Tant Textiles, in comparison, is a modest, soothing clothing based on environment-friendly technique which add real charm to Tant. Elderly people are not even aware of the positive aspects of Handloom Tant Textile Crafts, due to no such promotion leading the Crafts to evade.
What is in particular in Tant to rethink its revival?
Handloom Tant Crafts comes under the range of heritage textiles of West Bengal. Sari-loving Indian women would certainly like to acquire collection of handloom saris from across India. While Handloom Tant Textile Sari would certainly give the blended feeling of heritage and comfort. Most of the Sari-wearing Indian women find themselves particularly attached to Bengal's Handloom Tant and Jamdani Sari. Jamdani Sari belongs to the same genre of Handloom Tant. Tant Jamdani from Dhaka and Shantipur is exceptionally lightweight, characterized by intricately designed motifs that seem to float on the surface of the translucent ultra-fine textile, giving it an almost mystical grace in appearance.
Moreover, Handloom Tant Textile Crafts are comfortable to wear in tropical climatic zones of the world. Tropical, subtropical climates of the Indian subcontinent are exceptionally fine to wear and use such textiles. While most of the raw material being used and the technology being followed in Handloom Tant Textile Crafts is nature friendly and indigenous for the subcontinent. Revival, then on the restoration of the lost glory of Handloom Tant Textile Crafts of Bengal will certainly promote environment-friendly sustainable textile technology basing on the growth of the home-based cottage industry of West Bengal. Employing Indian youth in the process may revamp the initiative in the way Handloom Tant Textile Crafts would get a modern outlook and that will generate youth entrepreneurs to promote indigenous industries and a lot more positive things would happen in this row.
How important the present time is to preserve Handloom Tant Crafts? what could be the way forward?
As an economic industrial activity, the 'Tantshilpa/Tant Crafts' (the art of weaving handloom Textiles) is second only to agriculture in providing a livelihood to the people of certain regions of West Bengal. Ravaging the hope of business in Bengali New Year on April 14, 2020 the ongoing pandemic and ensuing lockdown have led to insurmountable losses to Textile Industry. Handloom Tant Textiles also facing a tremendous challenge for decades losing the interest of younger generations owing to its traditionalism and maintenance cost. The need of the hour is to activate retail for existing stock using e-commerce and involving youth to regenerate the work chain and boost business. The genesis of interest towards such heritage and endangered craft like Handloom Tant Textiles can restore the sentiment and attachment of weavers' communities.
Organizing regular workshops with the weavers offering creative concept and textile design expertise in developing an ongoing collection of modern Tant saris and textiles that can bring the Handloom Tant Industry on-trend. While Tant is a versatile and comfortable fabric especially suited in the climate of India and considerable places of the world and also lends itself well to soft furnishings home decors cum comfortable garments.
Classified Handloom Tant Textile Crafts are being picked by authentic celebrities, dignified women. To revive the Indian Economy in the post-pandemic global crisis, promotion of indigenous Industries based on the authentic handmade, handloom, and traditional crafts are the way out, which is also environment friendly. 'Make in India' and 'buy local' is more relevant now than ever before, as each locally-made purchase directly supports indigenous industry, regional to global work circle, in turn, funds its makers, that is, the craftsmen/women in every level.
The hands that nourish tradition, indigenous crafts need to be celebrated. Direct connection of remote areas Handloom Tant Textiles weavers with well-structuredHandloom Tant Textile Craftswork chain is the way forward that less known regions areas of West Bengal like Santipur, Phulia, Nadia, and Dhaniakhali get counted in the global map of Textile industry representing the glorious Handloom Tant Textile Crafts of Bengal.