The Existential Crisis of Global Warming and Carbon Capture
If we care about our earth (and the readers here are most likely to) the story is quite simple: We emit 40 billion tons of carbon annually, and little is being done to reduce it. There is also not much likelihood of any action from our leaders, given the Senate vote on the Green New Deal and President Trump's well-known views on the subject. So how do we get rid of the carbon about to turn earth into a living hell? Deadlines have been clearly laid down by experts.
The October 2018 IPCC report on limiting global warming to 1.5C above preindustrial levels notes human-caused CO2 emissions would have to achieve 'net-zero' by 2050. According to the report, this would necessitate 'far-reaching transitions' not just in how energy is used and produced but also in the use of Negative Emissions Technologies (NETs) such as carbon recapture from the air. We have to stabilize earth or eventually a self-reinforcing feedback loop will lead to uncontrollable warming and a "Hothouse Earth" without any means of reducing earth temperatures.
Scientists assessing NETs find that restricting global warming to 1.5C requires large-scale deployment of NETs; in fact, a major national effort. Moreover, any single NET is unlikely to be sustainably adequate, rather multiple NETs each on a more modest scale is the most effective scenario. A comprehensive analysis is therefore both illustrative and illuminating.
Direct air carbon capture and storage (DACCS) is an enticing prospect until one examines the costs. Scientific scenarios project DACCS capacity to remove 10-15 billion tons of CO2 per year by century's end. Optimists up it to 35-40 billion tons solving the CO2 problem in one fell swoop. Not so, say those who have examined costs.
A group from the Mercatur Research Institute on Global Commons and Climate Change and Humboldt University of Berlin and in particular Sabine Fuss have examined costs reporting on different NETs in Environmental Research Letters (ERL, June 2018). They put the cost at $100-300 per ton for DACCS and estimate sustainable removal at 0.5 – 5.0 GtCO2 per year — a Gt is approximately a billion tons. The upper level would still cost $500 billion to $1.5 billion according to them.
The other major problem with DACCS is the sheer energy required. Removing a million tons a year would consume 300-500 MW according to Jennifer Wilcox of Worcester Polytechnic. The power needs to be clean energy for a coal-fired plant would generate more CO2 than would be extracted.
Climeworks is a company based in Switzerland that has developed a DACCS process. Its pilot plant in Hellisheidi, Iceland, is using geothermal energy to remove CO2 from the air and store it in basalt. They have also announced a commercial scale venture in Zurich, Switzerland.
In addition to active air capture as described, there is a passive approach. An Arizona State University professor has developed a resin that when dry absorbs CO2 from the air, relinquishing it when immersed in water. The team envisions artificial trees made from the resin each capable of capturing a daily ton of CO2.
Afforestation, namely adding to forests, and reforestation are intuitively attractive. But there are limitations because of competition for land from food production. The CO2 removal is estimated at 0.5-3.6 billion tonnes of CO2 (GtCO2) per year (ERL, June 2018). Of course given demand for land its use is reversible, and over time cost is likely to increase.
As an addendum to afforestation one might note an investment by Apple on a project by Conservation International to restore and protect 27,000 acres of mangroves in Columbia. This will capture a million tons of CO2 annually as 'blue' carbon stored in coastal marshlands and mangroves can be up to ten times more dense than in forests.
Bioenergy carbon capture and storage (BECCS) is also being employed. As an example, Archer Daniels Midland began to capture CO2 emitted at its Decatur, Illinois, ethanol plant in 2017. It is now successfully storing a million tons of CO2 per year underground Scientists estimate the potential of BECCS at 0.5-5.0 GtCO2 per year (ERL, June 2018). The technology is stable with good future prospects when other manufacturers also try to (or are obliged to) achieve carbon neutrality.
Biochar is formed from the pyrolysis of agricultural and forestry waste in a controlled process with reduced oxygen. Not only is the carbon prevented from escaping but the char can be used to improve soil quality. It can prevent from 0.5-2.0 GtCO2 per year from polluting the atmosphere, and scaling will reduce costs enhancing its potential.
Enhanced weathering refers to the improved absorption of CO2 by rocks like basalt to levels higher than the natural slow process. The Potsdam Institute for Climate Impact Research estimates the cost at $200 per ton of CO2 using basalt and $60 per ton for dunite i.e. about double the cost for afforestation. A handicap perhaps but afforestation is limited by land availability, and absorption by basalt could remove up to 4.9 GtCO2 annually, according to Potsdam estimates. For best results, the rock has to be mined, ground up and spread out since CO2 absorption levels are heavily dependent on grain size. The process does appropriate land limiting use in arable areas.
Soil carbon sequestration can absorb up to 5 GtCO2 per year (2018). It requires providing a continuous cover instead of letting fields remain bare after harvest to reduce carbon loss. Other methods include no-till or conservation tillage. The accumulated benefits with cropland, however, can be temporary and easily eroded if the land is ever plowed, calling for education programs in addition. There is also agroforestry i.e. combining farming with trees and livestock grazing, which can be an option in some, but not all, farms and climates.
A new attractive technology is the direct conversion of CO2 into fuel. It is an approach being used by Carbon Engineering of Squamish, B.C. in Canada. Air-captured CO2 and supplemental hydrogen split from water are combined to produce gasoline and diesel for less than $4 per gallon. The hydrogen removal uses renewable energy.
Of the 40 billion tons of CO2 emitted annually, half is absorbed naturally. The 20 billion tons remaining at present require human input to be eliminated. A strategy employing a variety of techniques makes particularly good sense given the unusual possibilities opening up and the limitations of any single method. On the other end of the scale, radical transitions in energy usage, transport, buildings, even cities, coupled with low-emissions energy production will reduce annual emissions. What is left has to be recaptured to attain net carbon neutrality. It is a monumental task requiring international cooperation including, if necessary, monetary incentives for poor and middle income countries. Of utmost importance is to get started.
It is an insidious ailment for planet earth, its presence felt by the extraordinary intensity of extreme weather events — Cyclone Eline and Idai devastating Mozambique in quick succession, for example, were an unexpected event for the southern hemisphere. On the other hand, such vagaries of weather as a cold spell, can draw mockery from President Donald Trump who proposes to do nothing. He has emboldened others like Jair Bolsonaro, the new President of Brazil.
The real question is whether the American people will exercise profound discernment when the next election comes around. If the senate's confidence is any judge, they will not. The senate voted 57-0 against the Green New Deal, the number including two Democratic senators. The remaining Democrats voted 'present'. Not one Democrat stood up to be counted for GND under the pretense the Republicans were trying to split them.
Carbon capture has potential but who is going to invest in the processes to realize it? Certainly not current senators who just voted for the opposite. At the very least if they passed a law requiring net-zero emissions by 2050, it would encourage private enterprise to self-clean or provide services for others to do so. But what are the chances of any of this happening? Almost none without pressure would not be a bad guess. Perhaps Greta Thunberg and her young cohorts are showing the older generations the way.
Promoting Green Finance in Qatar: Post-Pandemic Opportunities and Challenges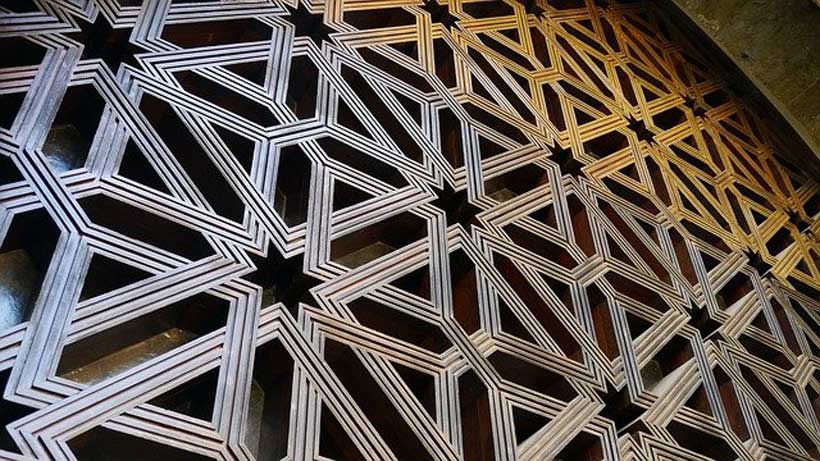 The recent COVID-19 pandemic had significant implications for both national economies and the global financial system, in addition to hindering the achievement of the sustainable development goals agenda. The UNDP estimates global human development—a combination of education, health, and living standards—could fall this year for the first time since 1990, which highlights how the effects of the pandemic present both an enormous challenge and tremendous opportunities for reaching the 2030 Agenda and the Sustainable Development Goals (SDGs).
With the additional challenges arising from climate change, governments have committed to several policy measures which promote a green recovery to rebuild their economies, while benefiting the people and the planet. The Organisation for Economic Co-operation and Development (OECD) estimates that the public resources committed by governments to support a green recovery amount to at least USD 312 billion. These measures present tremendous opportunities for green finance in general, and Islamic green finance in particular, in the context of Muslim-majority countries.
The State of Qatar, in light of its National Vision 2030 and in order to enhance the diversification of its economy away from hydrocarbon, has taken several measures to mitigate climate change. These include increasing the use of solar energy to more than 20% of its energy mix by 2030, the optimal use of water, improving air quality, waste recycling, increasing green spaces, in addition to the country's commitment to organizing the first "carbon neutral" tournament featuring the use of solar-powered stadiums and water and energy-saving cooling and lighting technology. The State is also a signatory of the Paris Agreement on Climate Change and supports a number of global initiatives in relation to climate change mitigation.
All these initiatives could be funded via green finance. In this regard, there are four global trends in the financial industry that the State of Qatar can leverage to promote green finance for green recovery:
Growth of SRI and ESG awareness:
Socially responsible investing (SRI) and environmental, social, and governance (ESG) investing are two of the fastest growing investing areas globally. Both are driven by the increasing awareness of social and environmental responsibility. According to the Global Sustainable Investment Alliance, global sustainable investment reached $30.7 trillion in the five major markets at the start of 2018, a 34 percent increase in two years. These include Europe, United States, Japan, Canada, Australia, and New Zealand. Developing green finance instruments and products can attract a growing SRI investor base that seeks to align social and environmental values with its investment portfolios.
Upward trend of Islamic Finance:
According to the Islamic Financial Services Board (IFSB), the total worth of the Islamic Financial Services Industry across its three main segments (banking, capital markets, and takaful) is estimated at $2.44 trillion in 2019, marking a year-on-year 11.4% growth in assets in US dollar terms. According to Thomson Reuters, the industry is projected to reach $3.8 trillion by 2022. Qatar is one of the global Islamic finance hubs with Islamic finance assets representing more than 20% of the local financial system's assets. With the recent development of Islamic green finance, Qatar has the opportunity to position itself as a sustainable finance leader in the region by promoting synergies between Islamic and green finance growing markets.
Financial innovation for sustainability:
The United Nations Conference on Trade and Development (UNCTAD) highlights that achieving the Sustainable Development Goals (SDGs) will take between $5 and $7 trillion, with an investment gap in developing countries of about $2.5 trillion and the additional net investment required to implement renewable energy solutions standing at $ 1.4 trillion, or about $100 billion per year on average between 2016 and 2030, according to the International Renewable Energy Agency (IRENA). Mitigating this funding gap requires an engaged private sector to make green investments. That is why several green instruments and products were developed across the various segments of the financial industry. These include green retail banking products, including green loans and green mortgages, green corporate and investment products, green project finance, and green venture capital and private equity, as well as green capital market instruments, like green investment funds, green bonds, and sukuk.
Integration of sustainability objectives into national strategies:
Several governments around the world have integrated sustainability objectives and green finance roadmaps into their national strategies, either through a top-down approach, whereby green finance frameworks and taxonomies are harmonized at the country level (as with China), or via market-led collaborative actions. In addition, to overcome private sector investment barriers, such as high up-front costs, long investment timelines, and higher perceived risks, several countries have put in place incentives in the form of subsidies and tax exemptions. The State of Qatar can leverage these experiences through collaborations and partnerships to develop a unique green finance model in the region
Green Sukuk: A Fast Growing Market
Green sukuk is an innovative instrument for financing green infrastructure. It has the potential to become a new asset class targeting both Islamic and socially responsible investors.
Since the issuance of the first green sukuk in 2017 in Malaysia, the market has grown significantly, with twelve issuers in Indonesia, Malaysia, and the United Arab Emirates tapping the market, in addition to the Islamic Development Bank. About $7.6 billion in four currencies (EUR, IDR, MYR, and USD) was raised up to September 2020, with tenors ranging from two to 21 years. The amounts raised were allocated to green construction, energy efficiency, and clean transportation projects.
Promoting Green Finance in Qatar
Although the green finance market is still in an early stage of development in the country, the market has witnessed several initiatives by local institutions that might pave the way to the development of a more dynamic market. In September 2020, Qatar National Bank (QNB) issued the first ever green bond in Qatar, a $600 million tranche, under its MTN Program, with a maturity of five years under its established Green, Social, and Sustainability Bond Framework.
In addition, Qatar Stock Exchange (QSE) introduced an ESG Guidance in 2017 to assist listed companies wishing to incorporate ESG reporting into their existing reporting processes.
While Bond and sukuk issuance in Qatar reached $28 billion in 2019, the market is largely driven by government issuance and commercial banks for corporate issuances, with the exception of Ezdan Sukuk in 2016 and 2017. The development of green sukuk in the country with the enabling ecosystem could facilitate corporate sukuk issuance, thus enhancing market liquidity.
In conclusion, promoting a green recovery in line with the country's economic diversification objectives and climate mitigation strategies will require the development of an enabling ecosystem for the development of green finance in Qatar. Developing a pipeline of bankable green projects at the country level, market awareness, and promoting synergies between Islamic and green finance will provide the basis for further innovation and policy action, such as green labels, frameworks, and incentives.
2021 will be defined by the more long-term crisis facing humanity: Climate change
Rather than low-tech and often unworkable solutions (reduced or no travel, mass vegan diets) governments are increasingly embracing technology to help us understand and influence the climate – rather than merely respond to it. This should become the norm for public authorities across the world.
China's weather modification programme, for example, could be a lifeline for workable solutions to climate change globally. The technique, known as cloud-seeding, uses silver iodide and liquid nitrogen to thicken water droplets in the cloud, leading to increased rain or snowfall.
The technology has been used to prevent droughts and regulate weather before major events, like in the run up to the 2008 Beijing Olympics.
The Chinese cabinet has announced that its weather modification programme will cover half the country by 2025, with the aim to revitalize rural regions, restore ecosystems, minimize losses from natural disasters and redistribute water throughout the country.
And China's ambitious 'Sky River' programme could eventually divert 5 billion cubic meters of water annually across regions, which could protect millions of people from the effects of drought and water scarcity.
Although critics have, without evidence, described these projects as 'weaponization of the weather', the humanitarian and development potential is huge.
Necessity is the mother of invention, and this is truer than ever with regards to the climate. The world faces a climate-change induced water crisis, with 1.5 billion people affected globally.
The UN predicts that at the current water usage levels, water scarcity could displace 700 million people by 2030.
Carbon emissions are unlikely to be eliminated in high growth economies in regions like Asia, meaning that the world must develop a way to manage emissions' effects on the climate.
Whilst it is true that the basic solutions of eating less meat, cycling to work and cutting back on international flights can help to curb our carbon output in the long-run, it does nothing to help those who suffer from flooding or water scarcity today.
Ultimately, technology is an essential part of the solution.
Big Tech is leading the charge in tackling climate change through the use of Big Data and machine learning. In November 2019, a group of data scientists published a paper entitled 'Tackling Climate Change with Machine Learning'. The paper laid out 13 different applications of using machine learning to tackle the impacts of climate change. One such application was using machine-learning to predict extreme weather events.
Such an application is already being put into action. For example, Bangladesh is one of the most flood-prone countries in the world; approximately 5 million people were negatively affected by flooding last year alone. In order to help combat this, Google teamed up with the Bangladesh Water Development Board and the Access to Information (a2i) Programme to develop a flood notification app that is approximately 90% accurate.
The app, which is enabled by AI flooding simulation, provides the population with timely, updated, and critical information that can help users make informed decisions on the safety of their families and friends.
The same technology has been used in both India and South Africa, and has the potential to save thousands of lives and livelihoods. It is these sorts of innovations that we must rely on to help those who are most vulnerable to the impact of climate change.
It is not only cloud-seeding and weather prediction technologies that will provide humanity with a route out of its biggest existential threat. Breakthrough battery technology, green hydrogen, 5G-based smart grids and carbon-negative factories are set to become commonplace in our fight against rising CO2 levels.
As a global society, we must set our political divisions and some critics' technophobia aside, and step forward in a spirit of international collaboration.
Similarly to how the pandemic showed the need for united global action, climate change will do the same. And just as technology and science was a key part in how the pandemic was brought under control, climate change can only be addressed through tech-based solutions.
The solution to marine plastic pollution is plural, and plastic offsetting is one of them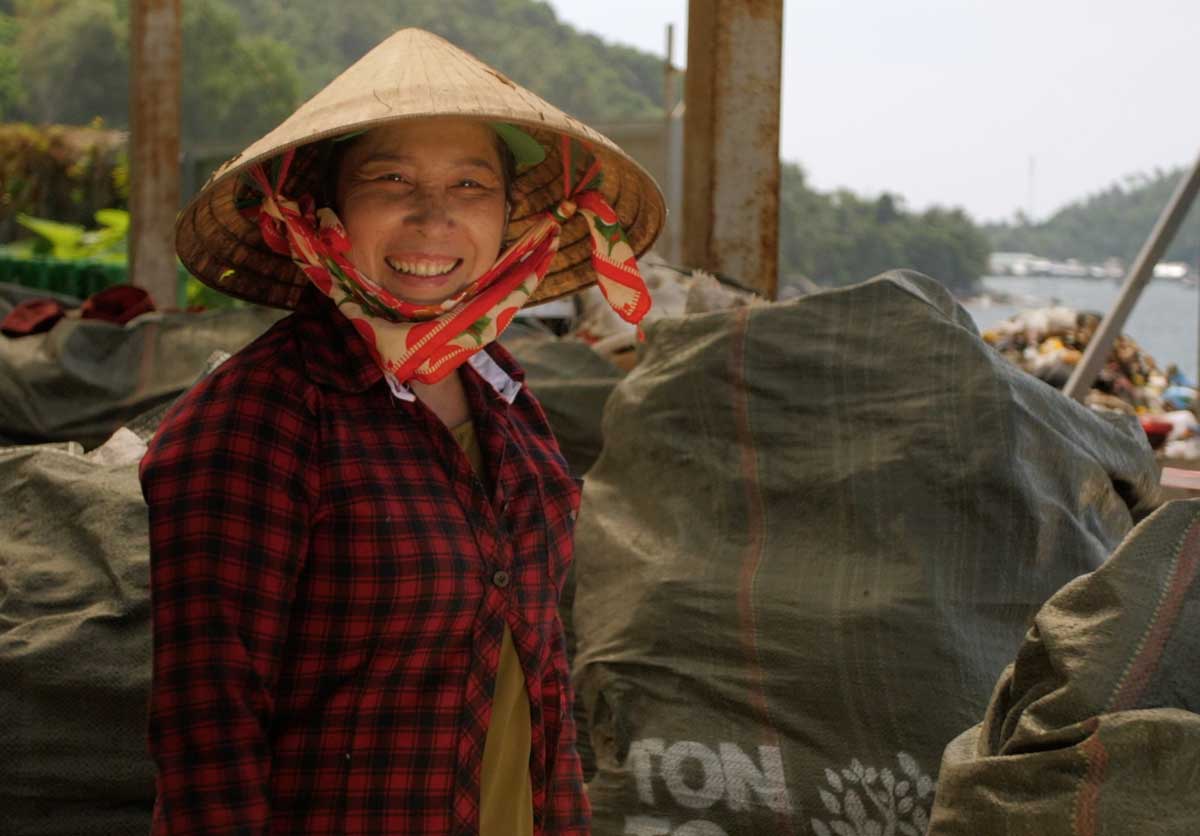 Due to growing concerns around environmental protection, businesses, individuals and governments have been looking for solutions that can be largely implemented to close the tap on plastic pollution.
In the last five years, businesses have strengthened their Sustainability Approach to acknowledge the need to take responsibility for their plastic production and consumption.
If targets have been defined and strong policies followed them to ensure high recycling rates of plastic products, a problem remains. What is the solution for low-value non-recyclable plastics?
This is where plastic offsetting enters the scene. As a derivative of the Carbon Offsetting concept, where trees are planted or protected to capture CO2 emissions, Plastic offsetting also known as Plastic Neutralization, enables companies to take responsibility for their plastic footprint.

Put simply, neutralizing means funding the collection and treatment of plastic, equivalent to the plastic impact of the business. Therefore, giving it the opportunity to compensate for every ton of plastic it has produced by ensuring there is one ton less in the environment.

From linear to Circular Economy Itis also a breakthrough in our traditional model of production, the linear economy. By extending the producer responsibility (EPR), this concept allow to build the bridge that lead to the ideal model, the circular economy, where no waste remains.

This innovative solution brings with it diverse positive impact. To the environment, by protecting ecosystems from plastic pollution, reducing landfilling and CO2 emissions. A strong social impact, by local communities by empowering local communities with work and better incomes. But also businesses, by becoming more sustainable with the reduction of the plastic footprint and a strengthen corporate social responsibility.

TONTOTON, a Vietnamese company, based in Ho Chi Minh City has succeed to connect all stakeholders to create a new market for low-value non-recyclable post-consumer plastic, on the scheme of circular economy.

TONTOTON Plastic Neutralization Program

Following the idea that the informal sector achieve to collect and recycle large amount of plastic in poor waste management areas, Barak Ekshtein, director of TONTOTON decided to look closer to the problem. In fact, a study shows that '97% of plastic bottles were collected by informal waste pickers.

The problem therefore does not lie in the logistics but in the price. By giving a market price to non-recyclable plastic, it allows waste collectors to collect and treat waste and thus avoid plastic pollution.

TONTOTON currently works in Southern Vietnamese Islands, Hon Son and Phu Quoc, and has already few tons of low-value plastic waste. To do so, it collaborates with local waste-pickers and thus provide them better incomes. The program focuses on preventing ocean plastic by following the Ocean Bound Plastic Certification. Their activities are audited by a 3rd party control body, the internationally recognized company, Control Union.

To treat the waste, TONTOTON partners with a certified cement plant, through co-processing, to valorize waste as an alternative energy and raw material. "Our system can solve two issues. Plastic is made of fossil fuels and contains more energy than coal. Thus we can replace industrial coal consumption with non-recyclable plastic waste. The plastic will not end up in landfill or oceans, therefore reduce levels of coal consumption and thus also CO2 emissions.", says Barak Ekshtein.

Businesses engaged in their program can claim plastic neutrality on the amount of plastic neutralized to share their sustainability efforts. Moreover, indicate it on their neutralized product by bearing the "Plastic Neutral Product" label.