How Civil Society Is Embracing The Fourth Industrial Revolution To Accelerate Change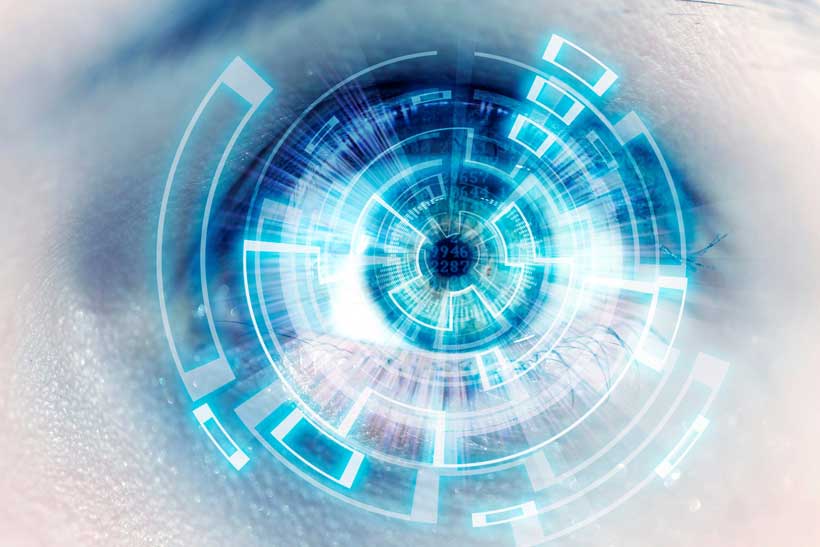 As substantial shifts take place in the Fourth Industrial Revolution, civil society is uncovering innovative tools to fulfil its multiple roles and benefit the public. From advocates, to solidarity supporters, to definer of standards, civil society organizations have been forging their own path for strategic change and digital readiness.
The World Economic Forum's white paper, Civil Society in the Fourth Industrial Revolution: Preparation and Response, highlights how civil society's pioneers have integrated the tools of the Fourth Industrial Revolution to improve impact and efficiency in understanding the communities they serve, providing precision services, communicating effectively to stakeholders, tracking data as evidence and influencing decision-making.
The collection of examples includes: an initiative for individually measured prosthetics, which are 3D printed by Handicap International; Amnesty Decoders enlisting volunteers from around the world to tag data that is often evidence of human rights violations; the International Rescue Committee (IRC) Placement Algorithm, which determines ahead of their placement the environment in which refugees will thrive most; and the Digital Defenders Partnership, which provides emergency support to individuals and organizations facing digital attacks.
Drawing on interviews, workshops and consultations with civil society leaders, the paper also maps out the sector's opportunities and challenges. These include: little human capital, digital capacity and donor support while trying to play a diversity of roles; responsibly using digital technologies; and cross-sector partnering.
"Civil society organizations have always been historical innovators. With a very demanding change agenda ahead, it's essential that the entire sector, rather than just the early adopters, keep pace with the societal and technological transformations of the Fourth Industrial Revolution," said Silvia Magnoni, Head of Civil Society Communities, World Economic Forum.
With slightly more than 10 years to achieve the 2030 agenda for the Sustainable Development Goals, the World Economic Forum seeks to accelerate change in the civil society sector to support its transformation. At its Annual Meeting 2019 in Davos-Klosters, the World Economic Forum launched the initiative, Preparing Civil Society for the Fourth Industrial Revolution, to create a platform of multistakeholder actors ready to cooperate, share insights and identify critical investments and innovation opportunities for civil society.
African Development Bank launches digital tool to help African youth learn to code
The African Development Bank and technology firm Microsoft today launched the 'Coding for Employment' digital training platform, an online tool to provide digital skills to African youth, wherever they are across the continent.
The platform, launched at the 2019 African Economic Conference in Sharm El Sheikh, Egypt, aims to promote a continuous learning culture among young people and build their capacity to shape the continent's future.
The high-level event drew heads of state and government, ministers and leaders from the private sector and academia to discuss how this new tool and other technological innovations could be used to spur development across the continent.
"The youth employment and skills development challenge is a complex issue that requires systemic thinking and bold partnerships … to address the existing skills gap and link youth to decent and sustainable employment," said Hendrina Doroba, the African Development Bank's acting director for Human Capital, Youth & Skills Development.
"The skills training platform launched today is a testament to the impact that such partnerships can achieve and the Bank looks forward to strengthening similar partnerships."
The platform teaches technical courses such as web development, design, data science and digital marketing and will be constantly adapted to respond to market demand. It is accessible on mobile devices, even in low internet connectivity settings and has an affordable, easy-to-navigate, secured and private interface.
"A defining challenge of our time is ensuring that everyone has equal opportunity to benefit from technology," Ghada Khalifa, Director of Microsoft Philanthropies for the Middle East and Africa, said at the launch.
"Forward-thinking initiatives such as the digital training platform represent our commitment to helping drive the momentum needed. Though there is still much work to be done, we believe that through dynamic partnerships such as these, we can help build a knowledge-based economy in Africa that leaves no person behind."
The Coding for Employment Program is a crucial part of the African Development Bank's strategic agenda to create 25 million jobs by 2025, and to equip 50 million African youth with competitive skills. The Bank piloted the program in five countries (Nigeria, Kenya, Rwanda, Senegal and Côte d'Ivoire) in partnership with The Rockefeller Foundation and Microsoft and is currently developing 14 ultra-modern centers specialized in ICT and entrepreneurship skills trainings for youth.
The goal is to scale up the program to 130 centers of excellence across the continent over a 10-year period. It will create nine million jobs by building synergies with the public and the private sector globally to deliver demand-driven, agile and collaborative skills to empower young people to become innovative players in the digital economy.
The Coding for Employment training platform can be accessed here across 54 African countries.
ADB's First Satellite Financing to Expand Internet Access in Asia and Pacific
The Asian Development Bank (ADB) signed a $50 million agreement with Kacific Broadband Satellites International Limited (Kacific) to provide affordable satellite-based, high-speed broadband internet connections to countries in Asia and the Pacific, especially in remote areas of small island nations in the Pacific and larger island nations like Indonesia and the Philippines. This is ADB's first satellite financing.
The Asia-Pacific Remote Broadband Internet Satellite Project will help make broadband internet connections more widely available to countries in the region, where more than 2 billion people do not have reliable internet access due to inadequate infrastructure, geographical challenges, and the high cost of services.
"Better access to reliable, high-speed internet can help improve education services, expand access to information, attract investments, reduce rural–urban development gaps, enhance trade and connectivity, and stimulate local economies," said ADB Director General for Private Sector Operations Mr. Michael Barrow. "It will also help improve communication, especially during emergencies and times of disaster when terrestrial networks might be damaged."
"ADB's role was key in getting this transaction closed," said Kacific Founder and CEO Mr. Christian Patouraux. "ADB's involvement has helped secure the necessary financing for this highly developmental project. The benefits of connectivity are life-changing—from increased tourism, access to information, financial services, to health care and education for many remote communities in the region."
The project will support the construction, launch, and operation of a shared geostationary earth orbit, high-throughput satellite. Kacific-1 is scheduled to be launched by SpaceX in December 2019 and will be operational in early 2020.
The financing comprises loans from ADB and the Leading Asia's Private Infrastructure Fund (LEAP), which is administered by ADB. Established in March 2016 with support from the Japan International Cooperation Agency, LEAP is one of ADB's cofinancing vehicles dedicated to private sector infrastructure in Asia and the Pacific.
ADB will be working with GuarantCo, a Private Infrastructure Development Group (PIDG) company, to guarantee additional private cofinancing for the project. GuarantCo provides credit solutions for infrastructure development in lower income countries in Africa and Asia and is funded by the governments of the United Kingdom, Switzerland, Australia, and Sweden through the PIDG Trust and the Netherlands through FMO, the Dutch Development Bank, and the PIDG Trust. PIDG is a development and finance organization delivering pioneering infrastructure in the poorest and most fragile countries.
Cybersecurity: A Crucial Element of Socio-economic Stability and Prosperity
Cybersecurity has become a key safeguard to future socio-economic prosperity and stability as industries are transitioning towards data- and technology-driven business models and governments grapple with the implications of the Fourth Industrial Revolution. More than 80% believe that risk of cyberattacks will increase in the year ahead. With an estimated pricetag of $90 trillion worldwide, there is a rising imperative to safeguard individuals and businesses.
Under the theme Enabling Leadership for a Secure Digital Future, over 150 leaders and experts in the cybersecurity, policy, regulation and technology fields are meeting at the second annual World Economic Forum Annual Meeting on Cybersecurity in Geneva, Switzerland, to address three priorities: Strengthening global cooperation for digital trust and security, securing future digital networks and technology, and building skills and capabilities for the digital future.
Meeting participants include government representatives from G20 countries, civil society organizations and academia, and prominent cybersecurity leaders from companies representing a cross-section of industries in the private sector. Ten international organizations, 18 countries and over 20 specialized agencies are taking part.
"As the international organization for public-private cooperation, the World Economic Forum is leading a global effort to drive systemic change on the most pressing cybersecurity issues. We believe that this change will be most impactful if the private sector and the public sector work on solutions together," said Alois Zwinggi, Head of the Centre for Cybersecurity.
Key sessions include preparing for future threats, how to secure smart cities, increasing security by replacing passwords and building cyber-resiliance. Leadership, governance and cooperation were key themes.
The Forum, as the International Organization for Public-Private Cooperation, is offering its Platform on Cybersecurity and Digital Trust to allow the participants to drive the cybersecurity agenda for the coming year, to share information on emerging cyber-threats, jointly assess the risks of emerging technologies and collaborate on urgent action to combat cybercrime.