Colombia hosts UNWTO Tourism Tech Adventure: Scaling Up
The 'UNWTO Tourism Tech Adventure: Scaling Up´ organized by the World Tourism Organization (UNWTO) with the support of the Colombian government, gathered 700 participants from around the world. Start-ups, academia, corporations, investors, business incubators and accelerators, discussed with the public sector how to strengthen and scale innovative business ideas for sustainable tourism development. 
The event served as a backdrop for the first Colombian platform for entrepreneurship and tourism innovation, which aims at creating synergies between relevant stakeholders, exchanging success stories and fostering a venture capital investment culture. The forum also served as a space for seed and growth stage investors to share insights on how to face the challenges of scaling up, or how to approach and engage with investors. Amadeus Ventures, Bluebox, Angel Ventures and Dux Capital are among the firms present.
Prior to the Forum, 15 Colombian startups participated in a Startup MasterClass. UNWTO partner IE Business School offered feedback on their pitches, business plans and sustainability focus, and provided overall advice on how to attract investment. This hands-on event was followed by an actual start up competition with the top prize going to James Figueroa from GDX Travel. The second prize went to Eduardo Maldonado from Tourbitz and the third to Miguel Antonio Paez from Escappy Travel.
The winner will be given access to collaborate at the Wayra Coworking Space in the capital Bogotá, including personalized mentoring from the Wayra Colombia team. The winner will also have the opportunity to once more present the project pitch in the framework of the 23rd Meeting of the UNWTO General Assembly (9-13 September 2019, Saint Petersburg, Russia).
Tourism Restarts: 40% of Destinations Have Now Eased Travel Restrictions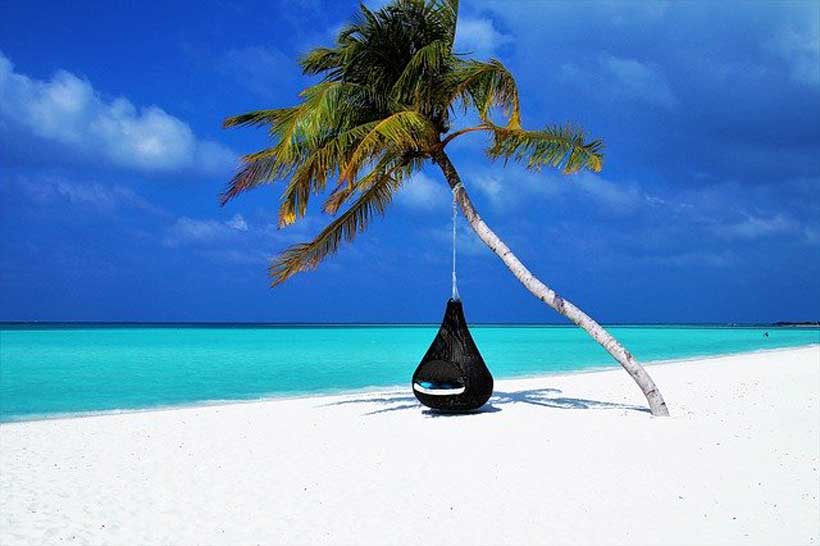 The responsible restart of tourism is underway around the world as growing numbers of destinations ease COVID-19 related travel restrictions and adapt to the new reality. According to the latest analysis from the World Tourism Organization (UNWTO), 40% of all destinations worldwide have now eased the restrictions they placed on international tourism in response to COVID-19.
The United Nations specialized agency for tourism has been monitoring global responses to the pandemic from the start of the crisis. This latest outlook, recorded on 19 July, is up from 22% of destinations that had eased restrictions on travel by 15 June and the 3% previously observed by 15 May. It confirms the trend of a slow but continuous adaptation and responsible restart of international tourism.
At the same time, however, of the 87 destinations that have now eased travel restrictions, just four have completely lifted all restrictions, while 83 have eased them while keeping some measures such as the partial closure of borders in place. This latest edition of the UNWTO Travel Restrictions Report in addition shows that 115 destinations (53% of all destinations worldwide) continue to keep their borders completely closed for tourism.
Responsible restart is possible
UNWTO Secretary-General Zurab Pololikashvili said: "The restart of tourism can be undertaken responsibly and in a way that safeguards public health while also supporting businesses and livelihoods. As destinations continue to ease restrictions on travel, international cooperation is of paramount importance. This way, global tourism can gain people's trust and confidence, essential foundations as we work together to adapt to the new reality we now face."
According to the UNWTO report, destinations with a higher dependency on tourism are more likely to be easing restrictions on travel: Of the 87 destinations that have eased restrictions recently, 20 are Small Island Developing States (SIDS), many of which depend on tourism as a central pillar of employment, economic growth and development. The report also shows that around half (41) of all those destinations that have eased restrictions are in Europe, confirming the leading role of the region for the responsible restart of tourism.
Many destinations still in long-term lockdown
Looking at the 115 destinations that continue to have their borders completely closed to international tourism, the report finds that a majority (88) have been completely closed their borders for international tourism for more than 12 weeks.
The cost related to the travel restrictions introduced in response to COVID-19 has historic dimensions. This week, UNWTO released the data on the impact of the pandemic on tourism, both in terms of lost tourist arrivals and lost revenues. The data shows that by already by the end of May, the pandemic had led to US$320 billion in lost revenues, already three times the cost of the 2009 Global Economic Crisis.
Tourism Sector to Continue Taking Action on Plastic Pollution
A new set of Recommendations published today outline how the global tourism sector can continue in its fight against plastic pollution while effectively facing the public health and hygiene challenges of the COVID-19 pandemic.
The ongoing pandemic has hit the tourism sector hard, putting more than 100 million jobs at risk. Now, as countries begin to recover and tourism restarts in a growing number of destinations, the Global Tourism Plastics Initiative, led by the World Tourism Organization (UNWTO), the United Nations Environment Programme (UNEP) and in collaboration with the Ellen MacArthur Foundation, has provided a plan of action for both public and private sector stakeholders to address the root causes of plastic pollution in these challenging times.
The Recommendations for the Tourism Sector to Continue Taking Action on Plastic Pollution During COVID-19 Recovery illustrate how reducing the plastic footprint, increasing the engagement of suppliers, working closer with waste service providers, and ensuring transparency on the actions taken, can significantly contribute to the responsible recovery of the tourism sector.
Businesses and governments united
UNWTO Secretary-General Zurab Pololikashvili said: "As the tourism sector restarts, we have a responsibility to build back better. Not managing the transition into the new reality we are facing, including the strong focus on health and hygiene measures, in a responsible manner may have a significant environmental impact, which is why this renewed commitment is vitally important. We are proud to announce the first signatories to the Global Tourism Plastics Initiative today."
When not properly disposed of, products such as gloves, masks and sanitiser bottles can end up polluting the natural environments around major tourist destinations.
UNEP Economy Division Director, Ligia Noronha adds: "We need to take a science-based approach and support governments, business, and local communities to ensure we are taking the most effective measures to protect hygiene and health without creating pollution and causing harm to our natural environment. These recommendations addressing hygiene and disposable plastic can support tourism sector stakeholders in their efforts towards a responsible recovery.
Accor, Club Med and Iberostar Group Commit to Initiative
The recommendations come as major global tourism companies Accor, Club Med, and Iberostar Group cement their commitment to fighting plastic pollution and become three of the first official signatories to the Global Tourism Plastics Initiative, along with more than 20 signatories from across all continents, including major industry players and supporting organisations which will act as multipliers. Alongside these, the World Wide Fund for Nature (WWF) is a member of the Global Tourism Plastics Initiative Advisory Committee and has informed these latest recommendations.
Coronavirus: Facts about your passenger rights
Flight cancelled due to Covid-19? Don't wish or not allowed to travel? Find out about your passenger rights in the EU in these exceptional times.
All EU countries have introduced containment measures – such as travel restrictions, quarantine zones and lock-downs – to deal with the corona pandemic. These measures are having a major impact on the transport sector, so be sure you know your passenger rights.
On 18 March, the European Commission presented detailed guidelines to guarantee that EU passenger rights are applied in a coherent way and passengers are protected across all EU countries.
What if my flight is cancelled?
Airlines cancelling flights have the obligation – in all cases – to offer passengers the following options:
Refund
Re-routing at the earliest convenience
Re-routing at a later date, chosen by the passenger
If you choose re-routing at the earliest convenience, take into account there may be considerable delays given the limited number of flights that currently operate due to national measures to contain the virus.
Do I have the right to a hotel and meals in case of cancellation?
Air carriers have the obligation – without exception – to provide free meals, refreshments and hotel accommodation for passengers whose flight is cancelled and have chosen re-routing at the earliest convenience.
Am I entitled to compensation?
Air passengers have the right to compensation if their flight is cancelled less than two weeks before the departure date, unless there are "extraordinary circumstances". This exception may apply in the case of the corona outbreak, where the measures taken by public authorities prevent the normal activity of airlines.
What if I want to cancel my trip?
If you cancel your trip on your own initiative, the refund depends on the type of ticket you purchased, as specified in the terms and conditions. Consult the carrier for more details.
I have been offered a voucher instead of a cash reimbursement. What are my rights?
Passengers have the right to choose between vouchers or refunds for all cancelled tickets – including flights, train, bus, coach and ferry – and for travel packages.
According to EU guidelines published on 13 May, vouchers should have a minimum validity period of one year and have to be refunded after maximum one year if they are not used. Transport companies should be flexible, for example allowing passengers to travel on the same route under the same service conditions. Vouchers should also be transferable to another traveller.
The European Union is the only place in the world where everyone travelling by plane, rail, ship and bus are protected by a full set of passenger rights.
Avoiding empty flights
Airport rules oblige airlines to operate most of their take-off and landing slots, if they do not want to lose them the following season.
On Thursday 26 March, Parliament approved the Commission proposal to temporarily suspend EU rules concerning airport slots, in order to stop so-called ghost flights. The adopted measures were approved by the Council on 30 March and entered into force retroactively from 1 March (from 23 January for flights between the EU and China or Hong Kong).