The Fall of the Social State and Rise of Neo-liberalism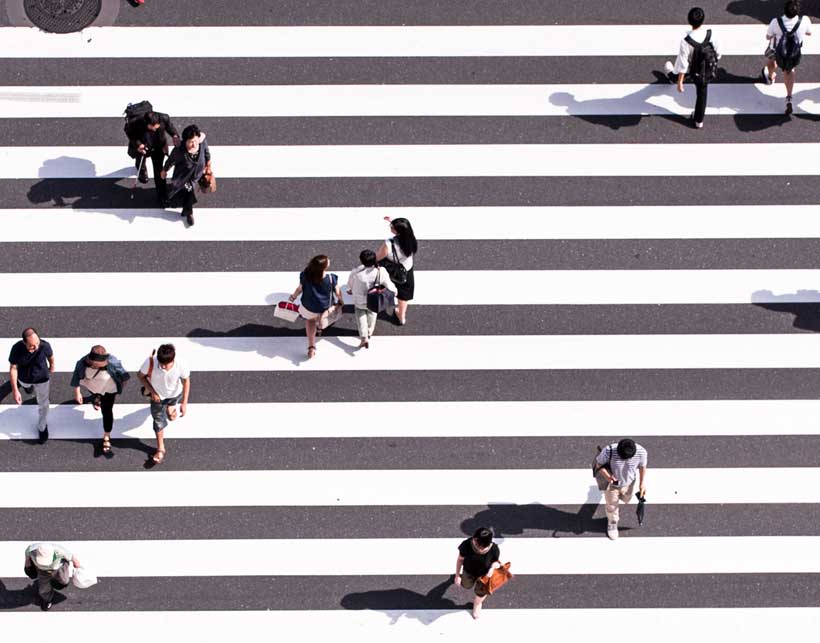 European integration has been transformed into neo-liberal project when the economic crisis and global competition were strengthened starting from 1970s. There were other important occurrences which caused a shift in economic model, like 1973 oil price hike, 1975 U.S. defeat in Vietnam, halt in Bretton Woods System in 1971. After Keynesianism, rising social responsibilities of states and caring the class which consumes without producing also accelerated unavoidable economic shift.
Particularly, after economic crisis in 1973, it was identified that traditional approaches to economy is insufficient. Structural weakness of the economy was also revealed in the comparison with the U.S. and Japan's economic development. In this situation, three main debates appeared over restructuring socio-economic order of Europe. The fundamental axis of ideological struggles within the European capitalist class in the beginning of 1980s constituted the contrast between neo-mercantilism and neo-liberalism. Neo-mercantilists had the view of "Europeanism". They were the main industries which were producing for only Europe. Therefore, they wanted to create a strong European market which is resilient to outside competition. Thus, how and to what extent the European capitalist class has shaped the transformation of the European order largely depended on the outcome of the struggle between Europeanists and globalists.
The third adversary capitalist model – social democratic model appeared in the second half of 1980s. The main concern of this model was that social dimension should be added to the completion of internal market. Social democracy model was suggested by Jacques Delors in 1985 (president of European Commission) with promising high level of social protection against the possible disruptive forces of neoliberalism and globalization.Thus, European Social Model appeared in Delors' vision that European capitalism should combine both the needs for welfare and sustainable growth, social solidarity and competitive market. To reach these goals, it was aimed to create strong European institutions and support state-building programs together with market-building. To make European market stronger against the global competition converged social model defenders to neo-mercantilists.
Indeed, all three models supported the accomplishment of internal market. However, the significant friction occurred on the question how the single market should be completed. The answer of neoliberalism was that trade liberalization should be increased and large external openness should be added there. On the other hand, social model supported regulation of market by a single supra-national power, namely Commission.The third project – neo-mercantilism supported interventionist industrial policy by increasing external tariffs in order to protect the internal market form outside competition.
The debate on the completion of market was resulted with the victory of neo-liberalist model of capitalism. The steady support and lobbying of corporate sector, while the weakness of labor unions were the main reasons for the victory of neo-liberalism. In Europethe shift towards state ownership or privatization, labor markets' flexibilisation and pressure on wage demands started to be strengthened form 1980s which significantly decreased the power of labor unions. While support for further liberalization has been increased with the 200 TNCs and 500 corporate lobby groups based in Brussels, it wasn't thought that the ignorance of labors' social demands will cause resurgence of social model. Neo-Gramscian theorist van Apeldoorn particularly mentions the promotion activities of European Round Table Industrialists for global liberalism.
The turn of neo-liberalism has certainly been started in European integration after the creation of Single Market in 1987. Neo-liberalist approach was promoted with the claim of treating the deficiencies of the social welfare state, like increase in welfare, formation of rational and responsible individuality and productivity. In the beginning, it was accepted to provide a middle path (social democratic) and state intervention along with the free market. However, the further development of the approach was far from meeting the expectations of social policy and social welfare. In particular, the increasing welfare gap among social classes, income inequalities, increase in poverty and interest rates, erosion of job security and rise in the levels of unregistered employment increased the discontent substantially in the social sectors.
After completion of Single Market, further steps in integration, like European Monetary Union, Lisbon Strategy have been totally based on economic liberalization and preference for competition. Considering anti-globalization movements, EU became active in social policy improvement, whereas these movements were constrained by the claims for competitiveness, economic efficiency and stabilization. For example, Phipip Whyman, Mark Baimbridge and Andrew Mullen exemplify 1989 Social Charter and 1999 Luxembourg and Cologne process for the creation of European Employment Pact. They argue that the former process aimed to respect for national differences in social systems and the latter planned to deliver job-creating growth and decrease the burden on workers by reforming taxation and social security systems. However, the authors criticize that Employment policy guidelines have been left for the decision and control of member states. According to Cologne process, member states had to develop and implement their national action plans for employment improvement on their own and then they could publish the consequences in the joint employment report after Commission's approval. They further claim that in this situation, there can't be formed a unified EU level welfare state.
Social Policy Agenda (2000) under Lisbon strategy aimed to modernize social protection and to create more and better jobs. However, there was a critic about EU's social initiatives that all social policies were limited to voluntary coordination and social dialogue which shows the absence of willing for formulating a common and regulated mechanism.
Starting from 1990s, there appeared important deficiencies in neoliberalism which gave a way for resurgence of ESM discourse. One of the main flaws was related to the rising power of Trans National Corporations. Corporations' unwillingness for organized labor market, stabilizing welfare benefits by ensuring work pays and increase in payment for social expenditure resulted with rise in poverty and social inequalities. They have played a crucial role in transforming of World Order by penetrating not only to economy, but also to policy-making process through lobbying endeavors and media by using propaganda. Phipip Whyman, Mark Baimbridge and Andrew Mullen argue in their book that TNCs started to govern the economics and became more wealthy and powerful after neo-liberal revolution and spreading the dominance of globalization. For example, worldwide sales of TNCs were smaller than world exports in 1960, however they got 247 per cent of world exports in 2000. Following this, Chomsky also declared neo-liberal world order as "new imperial age" by claiming that World Bank, GATT, IMF were programmed to serve the interests of TNCs and investment firms.
Global trade in services and goods started to be dependent on TNCs and this process of corporate concentration has been speed up by trade deals, like Single Market (in 1987) or NAFTA (in 1994). Moreover, as the two-third of TNCs were based in North (Japan, Europe, North America), FDIs in the form of acquisitions and cross-border mergers were substantially centered in core countries. This concentration of FDIs deepen core-periphery divergence and make periphery stay outside by increasing interpenetration of core countries.
Neo-liberal policies and its social consequences
Neoliberalism has been unsuccessful to reach its aims in terms of social well-being and economic efficiency. If we compare the period 1980-2000 with the previous twenty years (1960-1980), then we can easily identify that the latter period has been more successful in terms of well-being indicators and quality of life, than the former. Furthermore, annual rate of economic growth per capita has been lower in the EU when neo-liberalism peaked in 2000. The author also elaborates that class inequalities have increased substantially in Europe's capitalist countries. To prove the hypothesis of increasing income inequality, Branco Milanovic came a conclusion that world population's top 1 per cent obtained 57 per cent of the world income between 1995 and 2000.
Income and other social inequalities have appeared due to the class-determined policies. In other words, as neo-Gramscian theorists argue, hegemon classes in the form of lobby groups (European Round Table of Industrialists, World Economic Forum, Trilateral Commission and so on) directly influence to the decisions of governments. These decision and policies constitute the core of neo-liberalism which undermined the implementation of social policies.
One of the main public policy in neoliberalism was the deregulation of labor markets. John Peters argues in his article that the most significant consequence of labor markets' deregulation was the decline in salaries and job security, while rise in temporary employment. This policy also eliminated the power of trade unions to change the nature of jobs through collective negotiations. The initiative of deregulation and allowing businesses to define wages have been started by Ronald Reagan and Margaret Thatcher with claim of supporting businesses. Table 1 shows the percentage of trade union membership in the EU after the launch of neoliberalism until its peak – 2003. Between this period of time we can observe a slight decline in the membership for Trade Unions in developed countries.
Table 1: Trade Union density
Then deregulation of financial markets and commerce in goods and services were followed. Deregulation for consumers was beneficial in terms of having more choices and superior customer service, however it was more detrimental for consumers who have worse socio-economic conditions. These types of customers can't pay more for products and have been left for the mercy of businesses who mainly care their profits than social responsibility.
Another crucial neo-liberal policy was the reduction of social public expenditures which was harmful for working class. Government spending on social programmes has been cut through austerity measures which aimed to reduce budget deficits. Member countries started to reduce public debts and budget deficits within austerity measures after Maastricht Convergence Criteria which sharpened the already high unemployment rates. The trouble due to rising unemployment rates persuaded European Council to formulate European Stability Pact in 1997 which has played a crucial role in the process of cutting social expenditures. The main objective of Stability and Growth Pact was to ensure the commitment of member states to the Maastricht Convergence Criteria. However, the commitment about keeping deficit below 3 per cent of GNP has been strengthened which resulted with large reductions of social public expenditures.
The situation deteriorated for working class who use public services, with the next policy of privatization of services. U.K.'s large privatization experience has been a model for other countries, in particular after Maastricht Convergence Criteria. Privatization aimed to reduce public debt level and budget deficit. Privatization of assets and public sector services was continued after euro crisis in 2008 under Troika.
From the beginnings of 1990s the discourse of promotion of ant-interventionism has been reinforced under neo-liberal model. Despite the acceptance of state interventionism in neo-liberalism, the new discourse of ant-interventionism appeared to support the interests of TNCs and dominant classes.
Matthew Eagleton-Pierce explains the promotion of individualism and consumerism in neo-liberalism and relates the term of individualism with the term of choice. He further claims that the relationship between neo-liberalism and consumer choice is in contrast with the culture of collectivism. Starting from the 1970s, collective forms of socio-economic organization has been challenged by business lobbies and conservative governments. To show the correlation, he exemplifies that the decline in trade union participation in Western Europe started to weaken socialist-inspired goals and to erode bargaining positions.
China "seems" to be moving closer to the Holy See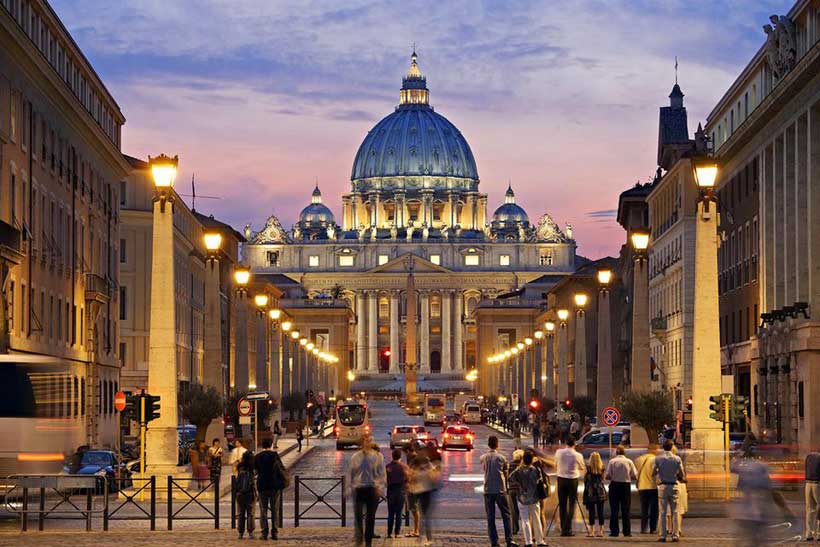 The two-year provisional agreement which was signed on September 22, 2018 between the holy see and China for the appointment of bishops in China, with the pope having veto power over such appointments, is likely to be renewed by mutual consensus before the accord nears its expiry later this month.
The agreement was initially seen as a clincher for both China and Vatican, especially after diplomatic ties were completely severed in 1951. However, many observers and experts have claimed that, the agreement does more harm than good to the credibility and popularity of the monolithic Catholic institute. Besides the main propaganda campaign of the Chinese to retain unabridged control over bishop nominations, their ultimate goal is to get Vatican to discredit the government in Taiwan to assert its One-China policy. Although, the Vatican has agreed to support China on its One-China policy, it should still be weary and apprehensive of the Chinese politics.
How is Taiwan central to this agreement
Taiwan, a small island in East Asia, which China claims as part of its own territory, considers Vatican as its last partner in Europe. This puts Vatican in a critical situation while China is struggling to maintain cordial relations with the West.
According to Francesco Sisci, a senior researcher at the Remnim University in Beijing, China wants to be seen as an ally of the Pope because it realizes the soft superpower that the Catholic church yields over millions of followers within China and abroad. He says, When the pope speaks, everyone listens.
A logical conclusion thus one can derive from it, is that the Vatican's endorsement of the One-China policy by discounting Taiwan's authority to maintain independent diplomatic ties, will generate currency in China's favour.
Two-years of signing the provisional agreement. What it means for China's Catholics?
In a bid to renew the agreement, the Chinese foreign ministry spokesperson stated last week that the interim accord has been implemented successfully. However, the ground scenario provides a different factual story. Even after the deal was signed in 2018, there were several reports of harassment and detention of the underground Catholics and Clergy in China. Many Churches have been shut down, crosses and other religious symbols have disappeared from public spaces. These events have taken place even after the Vatican tabled such concerns during negotiation with China.
This is the direct result of the "Sinicization" policy of the Xi administration, that calls for showcasing loyalty to the state and the Communist Party during religious processions and practice. As per this restrictive policy, people below 18 years of age are strictly barred from entering places of worship and publication of any religious material is only allowed following a close scrutiny.
Cardinal Joseph Zen, retired cardinal of Honk Kong had expressed wide concerns for this accord. He had described the Vatican's overtures with China as selling out of the Catholic Church in China. Zen knows that the agreement is largely going to benefit the Chinese authorities and the Communist Party in asserting its policies and international agendas.
It is also essential to highlight that the exact details and terms of the agreement are kept secret between the two parties. This may mean that if any violations of the agreement that may have taken place in the two years it was in place, it would become difficult to prove it in a court of law, owing to the confidentiality. This almost gives China full immunity over its inability to fulfill its obligation under the agreement. Vatican must therefore be cautious about China's commitment towards the agreement and must device alternate ways to shelter and safeguard its priests and followers in China.
The EU-China angle
2020 was supposed to be the year for refinement of EU-China relations. The pandemic has however forced cancellations of governmental meetings, bilateral programs, and other scheduled events. And on the contrary, it has deepen the cracks between certain EU countries and China because of China's propaganda campaign and geopolitical policies.
Last year saw a hard stance being adopted by EU legislators and policymakers, which was reflected in the policy paper released by the Federation of German Industries. The paper had described China as a "systemic competitor" and highlighted grave concerns over its international economic practices. The same line of charge was showcased in European Commission's strategic reflection paper, where it referred to China as a negotiating partner with a need for finding a balance of interests and a systemic rival promoting alternative model of governance.
This position is attributed to China's unfair and biased foreign policy that limited European companies from major EU countries to venture into the Chinese market. At the same time, China was employing economic tactics to woo smaller European countries to promote investments and improve trade relations with itself. The effect of this has been that many economically weaker countries have started looking towards China for monetary aid and trade related matters rather than cooperating with their fellow EU members. This has led to some kind of frustration and discordance amongst the EU nations.
The tensions might have heightened due to China's diplomatic missteps, from its infamous wolf warrior diplomacy to its amoralistic mask diplomacy during the Covid outbreak. This will however not completely change the course in the relation between EU-China because there is too much at stake for both sides to risk everything. These instances must however caution Vatican about its handshake with China because, although it may have soft superpower but there's nothing stopping China from pulling off an economical stunt.
A closer perspective
Taking the EU-China experience and the Sinicization policy collectively into consideration, it will be safe to assume for the Pope and his council of minister to rethink and weigh the merits and demerits of its diplomatic ties with China with utmost seriousness. Even if China promises more stability and monetary benefits in the short run, the Vatican must not forget that the deal indeed puts at risk, the values and principles that it has preached over the decades, to its people and followers globally, the repercussions of which may be beyond repair.
It needs to consider the plight of its brothers and sisters who have unlawfully been punished and detained in China and must push for more humane laws and remedies for them.This can be done by carefully executing a three-level approach. Firstly, the Vatican must put in place a strict mechanism to scrutinize and verify the inflow of investments so as to limit the interference of Chinese money in its decision making. This is similar to the foreign policy introduced by EU last year. Secondly, the Vatican must try to accommodate and align its interests with its European allies so as to strengthen the unity and solidarity in the region. It will also help them to collectively stand up against China if China tries to play hard ball against them, in terms of trade policy or indulges in any human rights violations for that matter. Lastly, the Vatican must push for transparency and openness with respect to the terms of the agreement that it has signed with China. This will allow the Holy See to rightfully claim any damage or remedy if any wrongful act or omission is committed by the Chinese side.
EU acting a "civilian power": Where & How
Authors: Yang Haoyuan, ZengXixi & Hu Yongheng*
In 1946 when Winston Churchill addressed in Zurich, Switzerland, he called on urgent union of Europe, but not many people took his remarks seriously if not suspicious at all.This was because that economic recovery and social stability of the day were more urgent to the people across Europe. Since then in one decade, Europe has not only witnessed a rapid and robust social-economic reconstruction, but also an increasing integration of sovereign states coming of the age. It is true that throughout this process of the European integration, the United States has played a sort of patron role—at first as a passionate advocate publicly and then a powerful supporter through the Marshal Plan and finally a lead ally of the NATO.
In1963, the United States endorsed a fully cohesive Europe which, whether it functions as a grouping of nation-states or as the European Union, has shared America's burden in terms of the Atlantic collective security. Yet, this strategic tie is not unconditional, for example, the EU support to the Washington's policy decision depends upon only if its objectives parallel with America's own and if it deems that without its contribution the common purposes will not be achieved. The diversions in policy between the two sides of the Atlantic are essentially more philosophical than technical. As a result, American unilateralism which usually comes out of Washington has been challenged by the EU involving three key structural issues: the EU's self-image; the impact of the EU policy; and the U.S. attitudes toward the different options for European integration. As Henry Kissinger argued, in defining the role of Europe in the future world, the EU depends upon more their historical experiences than abstract concept of universal goodwill as a facilitator of diplomacy, or put it simply that "persuasiveness in negotiations relies primarily on the options the negotiator has available or is perceived to have at his or her disposal."
Since the beginning of the new century, the EU has become close to an equal to the United States economically, technologically and socially. In terms of soft power, European cultures have long had a wide appeal in the rest of the world, and the sense of a Europe uniting around Brussels has had a strong attraction to East Europe and Turkey as well. Samuel Huntington put it in the 1990s that a cohesive Europe would have the human resources, economic strength, technology, and actual and potential military forces to be the preeminent power of the 21st century. Although the EU has effectively constrained American unilateralism, it is out of the question that the U.S. and the EU would move on the road towards political conflict. Due to this, the EU has vowed to play a new role in the world affairs that might be termed as the "civilian power".
According to scholar Helene Sjursen, civilian power is defined as playing a primary role in the international system but differing from the traditional great power which has pursued power politics by military means. The EU prefers acting a civilian power since it has committed to economic cooperation and social justice in the age of globalization. Accordingly, the acquisition of military means, or the EU's ambition to acquire such means, might weaken at least the argument that the EU is a civilian power and could provoke a shift towards a policy more akin to traditional great powers. Despite this, this article opines that the EU has acted a civilian power in the world affairs. For sure, this is not an easy mission to achieve in view of the complexities of the world affairs.
On September 16 of 2020, EU Commission President Ursula von der Leyen addressed her first annual State of the Union, painting a sober picture of Europe grappling with a pandemic and its deepest recession in its history and calling for EU members to build a stronger health union amid COVID-19. She laid out ambitious goals to make the 27-nation bloc more resilient and united to confront future crises. In order to demonstrate the EU's resolve and sincerity, she doubled down on the flagship goals sheset out on taking office in 2019: urgent action to tackle climate change and a digital revolution. In addition, von der Leyen unveiled a plan to cut the EU greenhouse gas emissions substantially and vowed to use green bonds to finance its climate goals. She also called for greater investment in technology for Europe to compete more keenly with China and the United States and said the EU would invest 20 percent of a 750 billion euro economic recovery fund in digital projects. Meanwhile, she said that the coronavirus pandemic had underlined the need for closer cooperation since "the people of Europe are still suffering." It is noted that the competition mentioned involves only the unconventional rather than conventional security issues.
As a matter of fact, solidarity among the 27 member states performed badly at the onset of the COVID-19 pandemic, as they refused to share the protective medical kits with the worst-affected and closed borders without consultation to prevent the spread of the virus. Also the EU leaders jousted for months over a joint plan to rescue their coronavirus-throttled economies. Yet, since last July,27 member states agreed on a stimulus plan that paved the way for the European Commission to raise billions of euros on capital markets on behalf of them all, an unprecedented act of solidarity in almost seven decades of European integration. Addressing the EU Parliament, von der Leyen pledged her commission would try to reinforce the European Medicines Agency and European Centre for Disease Prevention and Control, promising a biomedical research agency and a global summit. In effect, the EU has all the means and resources at its capacity.
Yet, externally the EU has to deal with the troubled talks with the United Kingdom on the future links after the Brexit divorce is done. All the deals and pacts between the two sides could not be unilaterally changed, disregarded or dis-applied. Von der Leyen reiterated that "This is a matter of law, trust and good faith… Trust is the foundation of any strong partnership."The EU leaders also have the same attitude towards the United States and Russia since Europe is located between the two giants in all terms. Yet, the U.S. under the Trump's administration has provided the EU with diplomatic rows. In a long run, the EU remains hopeful of improving relations and believes common ground can still be found, despite their current differences. As she reiterated "We must revitalize our most important relationships – we may not agree with the White House, but we must cooperate and build a new transatlantic agenda on trade and other matters." Regarding the great challenge from Russia, she reiterated her condemnation of Russia over Navalny – though the Russian government has strongly denied any involvement – and said that the EU is on the side of the people of Belarus. They must be free to decide their own future and they are not pieces on someone else's chessboard. However, the EU leaders seem to forget that the "color revolutions" have caused the disasters across Europe, the Middle East and North Africa.
Under such circumstances, the EU has to deal with China strategically and smartly, which during the first seven months of 2020becomes the top trading partner of the EU, a position previously held by the United States, followed by Britain, Switzerland, and Russia on EU's main trading partner list in the first seven months. As France has suggested that the EU and China, as the defenders of multilateralism in international order, should set the tone for multilateralism and lead the international society to cement cooperation in areas such as vaccine research and climate change. Yet, it was arguable that von derLeyen defined China a "competitor and a rival" although she previously admitted that the latest video summit between China and the EU was "frank and open". In fact, she said that progress had been made on a host of key areas and hailed the potential of a fruitful future trading partnership with China although there was still much work to be done. Understandably, as one of the key leading figures of the EU, von der Leyen used her speech to again address the challenges both sides face in working together in the years ahead in spite of their conflicting political ideologies. But this is what she said, "The latest EU-China summit highlights one of the hardest challenges. China is a competitor and rival. We promote very different systems."
In sum, the EU has several challenges ahead to deal with. First, it must update its long-term climate change goals to meet the targets laid out in the Paris Climate Agreement signed before. Second, the EU must manage the numbers of migrants and refugees crossing into Europe from Asia and Africa. As von der Leyen said that it is of vital importance that the EU's member states work together to share the burden of taking in migrants and refugees and providing them with the tools for a brighter future. Third, since EU member states have been hit hard by the COVID-19 pandemic, it has much to be done and in its response to the pandemic and continued efforts to cooperate with other nations to find a vaccine. As she called,the EU stepp ed up to lead the global response. With civil society, G20 and the World Health Organization and others the EUhas brought more than 40 countries together to raise $19 billion to finance research on vaccines, tests and treatments for the whole world. This is the EU's unmatched convening power in action.
Meanwhile, the EU leaders have openly called on China to do more to aid the world's collective fight against all the challenges mentioned above. As von de Leyen said recently, China has shown willingness to dialogue on climate change and fight against pandemic. She also warned of the dangers of countries not working together on vaccine research, with the U.S. recently announcing its plans to withdraw from the WHO. Both China and the EU share the common ground that vaccine nationalism puts lives at risk, only vaccine cooperation saves lives. We endorse a strong WHO and a strong WTO – but reform of the multilateral system has never been more urgent.
In view of this, it is fair to say that the EU wants to lead reforms of the WHO and WTO. But it is possible only if it works together with other responsible powers including China.
*Yang Hao Yuan from the School of Governance, Technical University of Munich; Zeng Xixi & Hu Yong Heng from SIPA, Jilin University
An occasion for the EU to reaffirm its standing on Security policies and Human Rights
Vice-President of the EU Commission Margaritis Shinas was a keynote speaker at this summer's Diplomatic Conference in Vienna organised by the International Institute IFIMES, Media Platform Modern Diplomacy and their partners. High dignitary of the Commission seized the occasion to express the EU's take on the 75th anniversary of victory over fascism, unfolding health crisis and to it related pressure on human and labour rights, as well as on the Union's continued efforts towards remaining a 'rock' amid the volatile climate.
It is known by now – and acknowledged by the EU Commission VP – that the COVID-19 crisis has had some severe implications for Human Rights and, to a lesser extent, for cooperation outlooks. In the face of the first wave, countries in Europe and elsewhere have adopted different courses of actions in order to manage the health crisis and attempt at containing its threats. Placed in an unprecedented situation, governments have undoubtedly each reacted in ways they deemed most appropriate at the time.
However, the pandemic itself topped with the varied policies have caused notable restrictions on Human Rights. Most notoriously, the right to life and that to health have been challenged in extreme circumstances where, at the peak of the crisis, health institutions were so overflowed that the provision of maximal care to every single individual was compromised. The effective and equal access to healthcare has therefore quickly become a central preoccupation of many governments, drawing on some dramatic first-hand experiences.
On that, I will say that if the global health crisis has been a synonym for many negative impacts, it has also been a precious opportunity to rethink carefully the existing narrative of programmatic and progressive rights – such as the right to health – needing no immediate attention, nor realisation. This narrative held predominantly by some Western democracies ever since the adoption of the UN International Covenants, has been unduly weakening the universal and indivisible stance of Human Rights. Needless to say, in adhering to that dangerous narrative, planning for and prioritizing health access, resources and system capabilities is undermined. This, in turn, contributes to the difficult and insufficient responses of some governments that have been witnessed. May the victims of inadequate infrastructures due to an obsolete distinction between rights serve as a poignant reminder: social, cultural and economic rights need be readily available to all.
Equally interesting is the toll taken on a whole other range of Human Rights – an international system built up in last 75 years on the legacy of victory of antifascist forces in Europe and elsewhere. Numerous individual freedoms have also suffered limitations, often as a direct result of actions taken to promote and ensure the right to life and the right to health for the most vulnerable. Indeed, people's freedom of movement, that of religion (external dimension), that of assembly and association, as well as their procedural rights – only to name a few – have all been greatly affected during the crisis.
Of course voices have raised their discontent at those restrictions put in place to mitigate the crisis, considered by many to be too incisive and too manifold when cumulated. But despite an apparent clash between two groups of interests protected by different rights, the resolution which has emerged from the approaches followed by most countries is very telling. In fact, a balancing exercise revealed that protecting the right to health and to life of the minority of people ought simply to be considered predominant in comparison to the other individual freedoms and rights of the majority. This reasoning, grounded in solidarity and the protection of minorities and vulnerable persons, is in fact very encouraging in an era of growing individualism combined with overwhelming challenges which will certainly require peoples to unite against them.
Nevertheless, this does not take away from the fact that the full and optimal enjoyment of Human Rights has generally been seriously affected as many interests have been caught in the crossfire of the fight against Coronavirus' harmful effects. Moreover, the crisis has also created some divides amongst European countries. This is because the sanitary emergency has caused for precarious contexts of resources shortages and sometimes unfruitful cooperation, even shift in alliances.
This has naturally brought about separate criticisms and questioning of the EU cooperation strategy and security arrangements. In that sense, growing expectations are felt for the EU to uphold and promote its fundamental values including the rule of law, solidarity, non-discrimination and antifascist line.
Vice-PresidentSchinas is well aware of that reality and reiterates the EU's unalterable commitment to peaceful cooperation, human dignity, liberty, equality and solidarity in these troubled times. He further ensures that the most recent security strategies led by the Union do not – and never will – eat away at the protection of fundamental rights. What is more, whilst the EU's arrangements can be seen as slightly 'under attack' currently, the VP feels that rather than seeing this period as a high-stakes test on EU democracies it should be seen as an opportunity to take a bigger stand than ever for the European common values and call for strengthened multilateralism. This necessities constructive reciprocal and respectful active engagement with the EU Mediterranean and eastern European neighbourhood.
All that is because it is not too difficult to imagine that the aftermath of the C-19 crisis can open several paths of new dynamics in international relations. Yet, as it cannot be stressed enough, an upcoming change in the conception of relations between nations could be decisive for numerous other contemporary challenges – namely: migration crisis, armed conflicts, climate change. While one of the paths could consist in an increase in protectionism and nationalist attitudes, another one would involve, on the contrary, a shift towards reinforced cooperation and enhanced solidarity. The latter outward approach, advocated by the EU Vice-President and believed to be the best hope for the future, is one deeply enshrined in the antifascist legacy and the very raison d'être of the Union.
Above all, at the occasion of the 75th anniversary of the Victory Day, Excellency Schinas reminds us with much humbleness that the journey for safeguarding Human Rights is one that is perpetually underway.