Since the inception of modern technology, its use became a tool to derive and regulate how one should set an opinion. In this modern webified society, social media became a key driver to set the trends, whether social or political. Its use has surpassed new heights as it is now even used to pollute the election process as the world saw the traces of alleged Russian collusion in the United States' presidential elections. This modern blessing has also brought curse to the world as the human friendly tech is, most of the times, used as an instrument of war. These new virtual battle fronts are now engaged in war of narratives.
The west and the east has always been two different worlds on earth with converse living tales on both sides. West and mainly U.S. has always confronted the policies of China;it seems legit as both are competitors. However, this fracas took a swift shift into new realms with the emergence of the President Xi Jinping's Belt and Road initiative. The new war of narratives is being used in this context to sub-due the Chinese efforts to globalize the world; which U.S. and its allies apparently have failed to do so. Instead of making globalized world Uncle Sam founded capitalized world and laid the foundations of debt economy. Chinese initiative to globalize world through interconnectivity and development seems legit as long as it fulfills the prime cause of bringing global prosperity.
The moment CPEC gained pace in its development, the narratives against it also started surfacing on the virtual screens. Where variety of accusations were slung in order to stale the bond and the project itself. Through social media and electronic media, the project was and still is being besieged with the shells of narratives.
U.S. and its allies seem uncomfortable with the rapid growth and echo of the BRI thus web forces are being used to sabotage the esteem and spirit of the project. Notions like China will be crippling Pakistan's economy or CPEC is another East-India Company are now common among the analytical ranks. These sort of detracting narratives can be found online to bug the juvenile minds.
The difference between East- India Company and CPEC is out of question; the dynamics of both are different. The Company initially was set up for trade but later started influencing and interfering the politics. Whereas the CPEC is not a trade but a bilateral agreement under the umbrella of BRI. These narratives would be admissible if there has some logical basis. Apart from any logic, there is just hatred towards both the nations. Most of the narratives which are surfacing are mainly targeting the two countries rather than diagnosing the harm. There is ample material on the web which is criticizing that China will overcome Pakistan and it will be subdued. The claim might be considered relevant if someone had discussed that how China will do it or how Pakistan, a sovereign nation has surrendered its freedom by signing a BILATERAL agreement. This may also be evident from the fact that PM Khan, had multiple times expressed satisfaction over CPEC projects. And not only on Chinese forums, PM Khan had also urged investors to be part of it at an investment forum in Kingdom of Saudi Arabia.
Also the claims such as China pursuing imperial goals cannot be true as evident from Chinese history. China isn't among the proponents of mercantilism. They, rather, through different and mutually beneficial economic policies are facilitating Pakistan just like they are doing so in Africa too. Also, Pakistan might be in debt to China but still it is a sovereign state and formulate its policies without any dictation.
Most recently, the second forum of BRI hosted heads of states of 37 countries, and leaders from United Nations, World Bank, European Union and International Monetary Fund. President Xi Jinping refuted the arguments made by the anti BRI forces that it is used by China to establish a global hegemony through debt trap diplomacy.
The responsibility lies solely on the Pakistani government. It has failed to establish a counter narrative. This failure has led to the creation of the void that is filled with anti-CPEC virtual voices. It is mandatory for the government to develop a counter narrative based on statistics and facts. Only this can be a remedy for such maladies.
Russia expanding influence in India and Sri Lanka
Authors: Srimal Fernando and Vedangshi Roy Choudhuri*
In the post-World War II era the diplomatic influence of former Soviet Union on newly Independent India and its southern neighbour, Sri Lanka redefined a new foreign policy order based on Non Aligned principles. The changes following the cold war marked the beginning of a new era of diplomacy between Moscow with New Delhi and Colombo
Russia is a global superpower and a permanent member of the United Nations which paves a path to withhold a significant influence on the global south. India is a rising regional power being a UN Security Council member and its southern neighbour Sri Lanka is geostrategically positioned in the Indian ocean which results in being vital nations for Modern-day Russia's Foreign policymaking. This Trilateral diplomacy needs greater assessment to reframe a new foreign policy doctrine to enhance economic diplomacy and for greater defence cooperation.
Soviet Union (USSR) and India
The USSR diplomatic collaboration helped India on achieving its self-sufficiency in food production and to become an industrialised nation. The same period saw specific defence cooperation between New Delhi and Moscow due to the changing security dynamics in the global security arena. In mid-1991, India accelerated the process of liberalizing the economy by removing controls as it was trying to adjust to the post-Soviet reality. The first phase of the post cold war diplomacy was marked by a Treaty of Friendship and Cooperation, and after a year they lined it up with a Military-Technical Cooperation agreement.
Russia – India
Historically India and Russia have had stable and cordial political relations and elevated the diplomacy to a "Special and Privileged Strategic Partnership". The Bilateral relationship between the two nations is robust, with a wide agenda for cooperation. There are regular excessive-degree visits between the two nations. Moreover, for Russia, the South Asian Association for Regional Cooperation (SAARC) continues to be an instrument for establishing better relations with India and with other South Asian neighbours
On an international level, Russia, and India are the predominant members of BRICS (Brazil, Russia, India, China, and South Africa) organization of rising powers set to reshape the world economy. At present, India and Russia continue to share a common strategic rationale for their relationship: aside from bilateral collaborations, the two are members of various multilateral associations including BRICS, RIC, G20, East Asia Summit and SCO—where roads for cooperation on issues of common significance exist.
Trade Relations
The agreement on trade and economic and scientific-technological cooperation until 2010 was signed in New Delhi in December 1998 which sought to boost bilateral trade and economic interaction in a qualitative sense between the two nations. Hence Economic interaction and trade are key focus points. On the trade front, India and Russia have called for enhancing and developing economic ties in priority areas to meet the bilateral trade target of $30 billion by 2025. Eurasian Economic Union (EEU)–India trade pact is a proposed platform which is to be used by the two countries to have a free flow of trade and eliminate trade barriers as currently, they have no bilateral free trade deals in place.
Defence Cooperation
In the post-cold war era, the diplomatic process of one of the most critical factors of the Indo-Russian strategic partnership is defence. The 1994 Moscow Declaration is a charter for Russian–Indian cooperation in their national and international security. However, Since the early 1960s, India purchased over 40 billion dollars' worth of defence equipment from Moscow. The key partnership among India and Russia was marked in the year 2000 and the two nations plan to extend their strategic partnership, particularly in the areas of defence, nuclear energy and trade and investment.
The 2001 long-term Russian Naval Doctrine goals in the Indian Ocean was to pursue a deliberate strategy of turning the Indian Ocean into a zone of peace, stability and neighbourly relations ensuring periodic Russian naval presence in the Indian Ocean.
Over time India has developed the BrahMos Missile System, Joint development of the 5th generation Fighter aircraft and the Multi transport aircraft, in addition to the licensed manufacturing of SU-30 aircraft and T-90 tanks. Lately, the plan is to assemble about 400 Kamov Ka-226 T twin-engined Russian helicopters in India.
Soviet. Union (USSR) – Sri Lanka
The predominant step towards the beginning of complete bilateral ties between the Soviet Union and Ceylon was in 1956 under the patronage of Prime Minister S.W.R.D. Bandaranaike. Later, in the mid-Sixties when Sirimavo Bandaranaike won the elections and became Prime Minister, many believed that the new government would share a socialist ideology. however, the world's first woman premier's foreign policy was guided by the ideas of the Non-Aligned Movement (NAM). Russia and Sri Lanka have crafted a grand approach based on the Non-Aligned Movement (NAM) ideas and old Soviet connections. As a result, looking back, one can declare the entire diplomatic process to be noticeably exceptional.
In the course of this period, the Soviet Union was instrumental in reworking the agriculture-based economy into a competitive manufacturing country through her technical cooperation. Setting up Ceylon steel, Tyre and Sugar companies with the aid of the USSR created employment opportunities that significantly advanced manufacturing efficiency.
Russia- Sri Lanka
Comparing then and now, steps must be taken to make sure the free flow of foreign policy ideas to reshape external policy outreach. For a small country like Sri Lanka, it is vital to outline a new balance between external outreach and internal stability. For instance, tapping into Russian billionaires would possibly help Sri Lanka to draw foreign direct investment (FDI) opportunities. For Russia, the geographical position of Sri Lanka is a bonus for gaining access to the 1.3 billion Indian consumer market through the Indo-Lanka free trade agreement (ISFTA).
After the fall of the Soviet Union, these bilateral ties were tested, but Russia kept a close watch on the South Asian island nation until they had been revived to their old glory. In the past fifteen years, Russia has been even more steady in its foreign policy towards Sri Lanka than earlier.
Six decades of international relations among Russia and Sri Lanka have yielded strong accomplishments in retaining the long-standing partnership. it is determined that Russia's foreign policy approach regarding Sri Lanka has played a firm role in turning a new chapter in each other's diplomatic practices. Presently, evidence of this is substantial in the closeness between Moscow and Colombo. In most recent instances, the time-tested, deep-rooted friendship got stronger when Russian President Putin stated "Moscow remains a reliable partner of Sri Lanka" following the Easter Sunday bombings.
Conclusion
Lately, South Asia is perhaps one of the most challenging regions for Russia from the point of view of not only security in its traditional meaning but also of Russia's prospects of emerging as an economic power. Russia attempts to pave a path between the developed  Russian constructive multilateral relations with the countries of South Asia and the further manifestation of its soft diplomacy in the region have opened the gates to its substantial regional influence.
*Vedangshi Roy Choudhuri is pursuing a Bachelor of Arts (BA hons.) in Journalism and Mass Communication at the Jindal School of Journalism & Communication (JSJC). She mainly focuses on Indo-China global media relations. She was also a recipient of the ICASQCC Gold Medal in Mauritius. Roy is member of the SGRC at Jindal Global University and a social activist in Chennai.
Is Pakistan the next Yemen?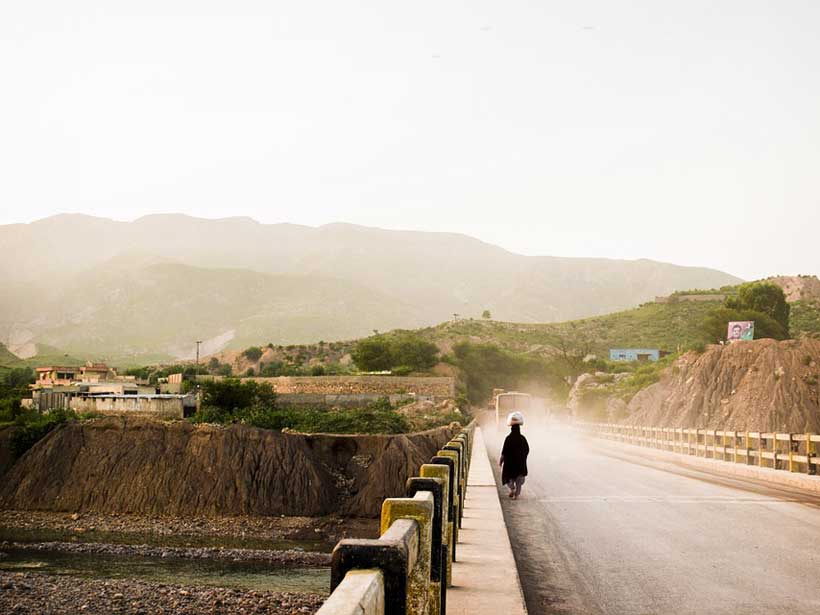 The long going Shia-Sunni conflict became more turbulent after the Iranian revolution of 1979. Shia-Sunni divide had never been more severe. And then the Arab spring of 2011 had its own repercussions on this divide. This sectarian divide is a major bone of contention between Iran and Saudi Arabia and has affected other states in the Middle-Eastern region too. Syria and Yemen are the states where Arab Spring became an "Arab disaster" and the uprisings failed to remove the authorities. Instead, the mutiny turned into a civil war which is still going on in both the states. What made these civil wars worst was the involvement of various foreign actors in the conflict. In Syria, the two major oppositions are supported by a set of different actors. The Bashar Al Assad regime, which is Shia, is backed by Iran and Russia. And the Sunni rebels are backed by Saudi Arabia and USA. The involvement of Saudi Arabia and Iran is to gain sectarian dominance. Iran wants the Shia regime to stay in power; however KSA wants the Sunni rebels to gain control in Syria. Similarly, in case of Yemen, the regime is Sunni and is again backed by Saudi Arabia and USA; and the Houthi rebels who belong to the Shia branch are strongly backed by Iran. Here again, the aim is to get the dominance of the region as well as respective branches of Islam. Saudi Arabia considers itself the leader of Sunni branch and Iran considers itself the leader of Shia branch and both want to increase their influence in other Islamic states.
With increasing tensions between both the Islamic branches in Pakistan, the situation seems much familiar to the states of Middle-East. The current rioting against the Shia community which overlapped with the Holy month of Muharram, where "#ShiaGenocide" trended on Twitter and rallies have been carried out on streets enchanting anti-Shia slogans, made Shia community more fierce and boisterous. A data shows that from 2001 to 2008, more than 4000 Shias have been killed on the basis of their sect. Shias have been continuously harassed, bullied, and even killed just because they belong to a different sect. This is an alarming situation because these actions are only radicalizing the Shia community and doing no good to the state. There have been dozens of cases of discrimination, public hate speeches, and biased killings of Shias which can lead to a proper divide and even uprising of Shias against the government, making it another Yemen. And Iran, being a very neighbour of Pakistan would definitely not hesitate to support the Shia community, which can make the situation worse. Even if Pakistan gets the support from Saudi Arabia (which is also very likely to intervene in the conflict to counter Iran), the risk of getting involved in a conflict with its neighbour seems a really bad idea. Pakistan's rival, India is already looking for opportunities to make this divide deeper. Indian politician Subramanian Swamy also mentioned in his tweet a few days ago, that India must get ready to protect Shias in India, and mentioned that Pakistani Sunnis have made an agenda to massacre them. No wonders India's ready to not miss this opportunity. We need to rethink our policies and our attitudes towards this minority; a minority which can make Pakistan the next Yemen if things are not looked upon on time.
How China Continues To Undermine India's interests In The Brahmaputra
Geopolitics in India China relations is not only limited to land disputes or competition in the oceans but also river disputes such as the one associated with the Brahmaputra basin. The water dispute between the two countries traces its origin to many decades, with China intending to start projects in the Tibetan Plateau surrounding the river since 1958 when Chairman Mao giving ideas regarding the Three Gorges Dam project on Yangtse river which after many years of difficulty, was finally constructed in2006.Following the construction of this dam, the Chinese government turned its focus to the Yarlung Tsangpo river projects, likely driven by challenges of water shortage it faced.
In contemporary times, the divergence between India and China over Brahmaputra is primarily driven by construction of hydropower power projects by China as well as the lack of transparency over hydrological data by the country. As a lower riparian state, India is at a disadvantaged position vis-à-vis China, which possesses the capability constructs dams as well as change the course of the river. These possibilities have direct implications for India's North East region, where economic opportunities are already scarce. An alteration in the course of the river that feeds large swathes of land in the region could severely impact the residents of these states. Moreover, opaque data practices by China pose additional threats to India's North East region that is home to many flood prone areas along the Brahmaputra basin.
China at many instances, has undermined India's interests by not sharing the hydrological data regarding its hydropower projects, where the latter has requested for it numerous times since 2002 with water sharing agreements being signed between the Water resources ministries from both sides in 2013[i] and 2018[ii] for the riparian countries to further strengthen mutual understanding regarding natural resources in the rivers, which have not yet been implemented because of geopolitical differences from both sides. The sharing of hydrological data is necessary for India for keeping a close watch on the levels of floods in vulnerable areas.
It has been observed in an IDSA report[iii] that, China basically undermines India's reservations on various dam projects being initiated by the former in the western route of the Grand Western Water Diversion Plan. Without consulting India, it has planned to construct dams near the river. It has done so with the construction of the Zangmu dam in 2014.China has also remained non-transparent regarding construction of three dam projects- Dagu, Jiaga and Jiexu, also situated on Yarlung Tsangpo basin.
China's Leverage In The Brahmaputra
In 2017, when the Doklam crisis took place, China didn't share any hydrological data at that time for its own political leveraging citing reasons such as floods wiping out one of the hydrological sharing areas.
A water sharing agreement[iv] was signed between India and China in Qingdao in 2018 for the latter to share hydrological data during flood season for the Brahmaputra basin between the months of May and October. Dam construction has led to change in colours of the Siang riverwhich turned blackish grey the same year, where this portion of the river became contaminated and unsafe for consumption, therefore impacting water supplies in the region.
Always it seemed that there has been a slight positive developments in sharing hydrological data with the Indian government from the Chinese side which the latter agreed but these agreements never came into full force. A noted Indian newspaper, New Indian Express highlighted that, the three areas have agreed to share hydrological data on May 15th this year from hydrological stations- Nugesha, Yangchun and Nuxia which are located in Tibet.[v]There have been instances when China has agreed to share details about its hydrological details but for its own security and strategic interests, it has chosen to not declare any crucial details of the same.
China's Geopolitical Strategy With The Water Flow
China through river diplomacy could put pressure on India to focus more on its national security by deterring its role in territorial claims. It could also be seen as a passive assessing tool of checking India's strategy which means that China will play its cards when a weaker country is unprepared and the latter losing all any territory or water body. China's selfish geopolitical ambition to claim South Tibet where the tributary –Siang flows, is another reason behind which it is highly prioritising hydrological river projects.
This policy is being given strategic importance by the Chinese government authorities under the New Foreign Policy initiated by Xi Jinping which lays emphasis on prosperity and security being important for economic development[vi] where the Grand Western Water Diversion Plan[vii] is being used as a way by China to address its water problems giving it a good reason to divert the courses of Yarlung Tsangpo, impacting India, making it difficult to address its concerns.
Concluding Points
The water resource strategy is a good example of explaining the silent strategy which China could use for coercing India regarding sharing of waters and territories instead of using armed conflicts. China seems to benefit through this river initiative in terms of economic development and also defence. The MoU signing is process where China is trying to buy time to increase its presence and henceforth, being the main beneficiary while putting India under a period of uncertainty.
---
[i]"Memorandum of Understanding between the Ministry of Water Resources, the Republic of India and the Ministry of Water Resources, the People's Republic of China on Strengthening Cooperation on Trans-border Rivers"", Ministry Of External Affairs, October 23,2013, https://mea.gov.in/bilateral-documents.htm?dtl/22368
[ii]"India China sign Bilateral Agreements In Qingdao", Ministry Of External Affairs , June 09,2018, https://www.mea.gov.in/bilateral-documents.htm?dtl/29966/IndiaChina_Bilateral_Agreements_signed_in_Qingdao_China
[iii]Shreya Bhattacharya," China's Hydropower Ambitions And The Brahmaputra", IDSA Backgrounder,, July 23,2018, pp 2-8
[iv] MEA ,2018
[v]PTI," Amid Border Tensions With India ,China starts sharing Hydrological Data For Brahmaputra River",New Indian Express, May 16, 2020,https://www.newindianexpress.com/nation/2020/may/16/amid-border-tensions-with-india-china-starts-sharing-hydrological-data-for-brahmaputra-river-2143909.html
[vi] Nilanjan Ghosh ,Jayanta Bandopadhyay and Sayangshu Modak , "China India Data Sharing For Early Flood Warning In The Brahmaputra: A Critique", ORF Issue Brief,Issue 328, December 2019,p. 2
[vii]Ibid