Guterres: The green economy is the future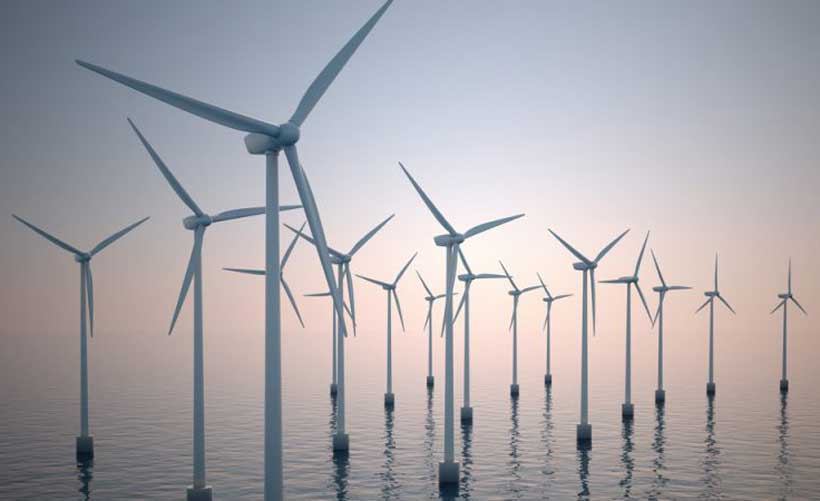 Winning the race against climate change to keep our planet livable and on a healthy trajectory requires action rooted in sustainable solutions aligned with the Paris Agreement and the UN-driven 2030 Agenda for sustainable development, Secretary-General António Guterres said on Saturday.
"To put it simply, we need green development. We need sustainable development. And we need it now," the UN chief told world leaders in Beijing, discussing ways to boost green development as part of a conference on China's Belt and Road Initiative.
Painting a sobering picture of the challenges ahead – for the planet and the broader effort to secure improved human well-being while reducing environmental risks – Mr. Guterres recalled that the last four years were the hottest on record and that natural disasters have wreaked havoc in nearly every region of the globe.
"No country or community is immune. And, as we know, the poor and vulnerable are the first to suffer, and the worst hit," said Mr. Guterres, warning that the climate crisis threatens decades of progress and jeopardizes all our plans for inclusive, sustainable development.
"And the clock is ticking. Science has clearly told us that we have only 12 years for this transformation, if we want to limit temperature rise to 1.5 degrees Celsius and avoid the worst impacts of climate change."
Yet the race to head off a climate catastrophe and ensure a safe and secure planet for all can be won, he said, with global action rooted in solutions that are sustainable and aligned with the landmark Paris accord and the UN 2030 Agenda.
To help generate ambition and to showcase practical, feasible and ambitious solutions to meet globally agreed goals, Mr. Guterres is convening a Climate Action Summit in New York on 23 September.
"I am calling on leaders to come with concrete, realistic plans to enhance their Nationally Determined Contributions (NDCs) by 2020," he said, referring to efforts by each country under the Paris Agreement to reduce national emissions and adapt faster to the impacts of climate change.
The Secretary-General said these plans must show how greenhouse gas emissions can be reduced by 45 per cent over the next decade and how the world can get to net zero emissions globally by 2050 through strong mitigation and adaptation measures.
"It is why I have been asking leaders around the world to adopt carbon pricing that reflects the true cost of emissions, end subsidies on fossil fuels, and stop construction of new coal plants beyond 2020," he explained, noting that he is also counting on leaders to make sure their plans include women as key decision-makers and address the disproportionate impacts many women experience from climate change.
In all this, Chinese leadership will continue to be crucial, said Mr. Guterres, stressing that new renewable energy jobs in China now outnumber those created in the oil and gas industries. China also played a pivotal role in building bridges and securing an agreement at last December's UN Climate Conference in Katowice – and will host next year's second Global Sustainable Transport Conference.
The Belt and Road Initiative, with its huge volume of investment, said, Mr. Guterres, is an opportunity to propel the world into a green future and help countries transition to low-carbon, clean-energy pathways with new infrastructure that is sustainable and equitable.
"The momentum for transformational change is growing," said the Secretary-General, stressing that the "green economy is the future," and more governments, cities and businesses than ever understand that climate solutions strengthen economies and protect the environment at the same time.
New technologies are delivering energy at a lower cost than the fossil-fuel-driven economy, he continued, and solar and onshore wind are now the cheapest sources of new power, in virtually all major economies.
Minamata Convention on Mercury: 3 years of protecting health and the environment
The Minamata Convention on Mercury is an international treaty designed to protect human health and the environment from anthropogenic emissions and releases of mercury and mercury compounds. The year 2020 is a milestone for the Convention – it is when parties are required to cease the manufacture, import and export of many mercury-containing products listed in the Convention. Monika Stankiewicz, Executive Secretary of the Convention, reflects on its impact.
Mercury has been mined and utilized since ancient times. People used it in burial ceremonies, in paints in their houses, as a sedative, an aphrodisiac and a contraceptive, in cosmetics, to treat syphilis, to name a few. Alchemists believed that mercury was the component in all metals that gave them their "metal-ness."
The chemical properties of mercury make it popular for many uses. It is the only common metal, which is liquid at ordinary temperature, it has high density and amalgamates easily with many metals, such as gold, silver, and tin.
If only people in the past knew what we know today. Health effects of metal and especially of its more toxic and bio-accumulative form called methylmercury, are devasting. It can damage brain functions, nervous system and is especially dangerous to women and unborn children since it is transmitted through the placenta.
Over the last decades, scientific evidence about the environmental fate of mercury and its compounds has grown tremendously. Past and present human activities have increased total atmospheric mercury concentrations by about 450% above natural levels (UNEP, 2019). Mercury from human activities can now be found in the most remote areas, in marine mammals and fish in the Arctic and at the bottom of the Mariana Trench—the deepest oceanic trench on the planet.
Despite all this evidence, mercury use continues – it is used to extract gold from ore on four continents and in certain products and industrial processes in countries around the world. But the scientific knowledge has not been produced in vain.
In 2013, a new treaty, the Minamata Convention on Mercury, was adopted by a global community under the auspices of UNEP. The Convention is named after Minamata Bay in Japan to remember the lessons of the tragic health damage by industrial mercury pollution in the 1950s and 1960s.
The aim of the treaty is to protect the environment and the human health from anthropogenic emissions and releases of the toxic heavy metal. It regulates the entire life cycle of mercury – its supply, trade, use, emissions, releases, storage, and the management of waste and contaminated sites.
This new piece of international law entered into force on 16 August 2017 and it already has 123 Parties, with new countries joining all the time.
2020 is a major deadline in the Convention. By the end of this year, Parties are required to cease the manufacture, import and export of many mercury-containing products listed in the Convention. These products are in every-day use and include batteries, switches and relays, certain types of lamps, cosmetics, pesticides, biocides and topical antiseptics, and certain types of measuring devices such as thermometers and manometers. Mercury use in two major manufacturing processes, Chlor-alkali industry and acetaldehyde production, is being phased out as well, along with restricting use in other industrial processes.
Science will continue to be instrumental to ensure effective and cost-efficient implementation of the Convention by its Parties. For instance, we know that artisanal and small-scale gold mining (ASGM) is the largest user and emitter of mercury into the environment globally, accounting for 37% of total consumption and 38% of total anthropogenic emissions in 2015 (UNEP, 2019).
The Minamata Convention Parties work to reduce, and where feasible eliminate, the use of mercury in artisanal and small-scale gold mining, without pushing the often-informal sector underground. This is done primarily through formalization, including improving transparency and accountability in global gold supply chains. ASGM generates income for an estimated 10-15 million miners and another 100 million or more in the secondary economy and is thus an essential focus of economic recovery from COVID-19 and building back better.
Apart from the intentional use of mercury in processes and products, industrial activities to produce power and other commodities are a major source of mercury contributing to air pollution. Mercury emissions can be controlled by a wide range of technologies and best practices, including many which reduce other air pollutants at the same time. Shifting away from coal is an effective measure too.
For many years, four behavioural factors – unhealthy diets, tobacco-smoking, harmful use of alcohol and physical inactivity – were cited as the top risk factors for non-communicable diseases. In 2018, the United Nations High-level Meeting on non-communicable diseases included air pollution as a fifth risk factor. Non-communicable diseases, respiratory diseases included, currently account for the deaths of seven in every 10 people worldwide. A correlation between the level of air pollution and the number of COVID-19 cases does not come as a surprise (WEF, 2020).
In implementing the Minamata Convention, we are all working to reach the Sustainable Development Goals. Coral might be back in once heavily-polluted Minamata Bay in Japan, after decades of restoration. However, Minamata Bay people still suffer from past methyl-mercury poisoning. Building back better is also about creating a world where people can live in good health for generations to come.
We celebrate the third anniversary of the Convention with the great enthusiasm that we can #MakeMercuryHistory.
Exploring financing opportunities for forest landscape restoration
For centuries, world's forests have been cleared and removed for agricultural or other land uses, often resulting in degraded lands found in almost every country today. As global population increases and climate change threatens ecosystems worldwide, there is an urgent need for more sustainable management of land to help mitigate greenhouse gas emissions.
As a process of restoring degraded lands and retrieving their economic and environmental productivity, forest landscape restoration is a promising way to achieve desalination of the soils and reduced wind and water erosion. It also helps filtering drinking water and raising the level of groundwater in restored areas and the storage of carbon dioxide in the newly accumulated biomass.
So far, countries in Europe, the Caucasus and Central Asia pledged to restore close to 3 million hectares of degraded land under the Bonn Challenge, a global effort to restore 350 million hectares of degraded land by 2030, which also count under the ECCA30, a regional initiative to restore 30 million hectares by 2030 in Europe, the Caucasus and Central Asia.
Countries interested in forest landscape restoration commonly cite the lack of funding as a major impediment for its implementation. This is a particularly acute issue in the light of current COVID-19 outbreak, as funding priorities are expected to shift towards the economic recovery and strengthening and re-building of healthcare systems.
To address the commonly asked question: "what are sources of financing forest landscape restoration?", the UNECE/FAO Forestry and Timber Section, in cooperation with the International Union for the Conservation of Nature (IUCN), hosted a webinar where representatives of donor countries and key international institutions informed countries interested in forest landscape restoration about existing sources of funding.
Speaking on behalf of the Federal German Ministry for the Environment, Nature Conservation and Nuclear Safety, Dr. Michael Krause-Besan, IKI Secretariat, introduced the International Climate Initiative (IKI) project portfolio supporting forest landscape restoration efforts in ODA eligible countries, available through large-scale programmes and thematic/country calls.
The Green Climate Fund (GCF) also offers long term financing opportunities under the United Nations Framework Convention on Climate Change, informed Mr. Marc Dumas-Johansen. Another potential source of funding presented at the webinar was the Global Environment Facility (GEF), that already dedicated around $350 million in grants towards restoration purposes in its current funding cycle (2018-2022). This info is available in the presentation: https://www.unece.org/fileadmin/DAM/timber/meetings/2020/20200716/U.Apel_GEF_Sources_of_financning_GEF.pdf.
Speaking on behalf of GEF, Mr. Ulrich Apel underlined that an active pledge under the Bonn Challenge represents an important selection criterion for funding restoration and will be taken into account during the next funding cycle. Mr. Stephen Hart from the European Investment Bank illustrated the financing opportunities for biodiversity and climate adaptation for businesses and cities using Nature-based Solutions, through the bank's Natural Capital Financing Facility.
In their conclusions, speakers underlined the diversity of financing mechanisms and sources of finance, and the importance of linking restoration efforts to national objectives in order to access finance from climate, biodiversity, sustainable development and the private sector.
Building a green economy, brick by brick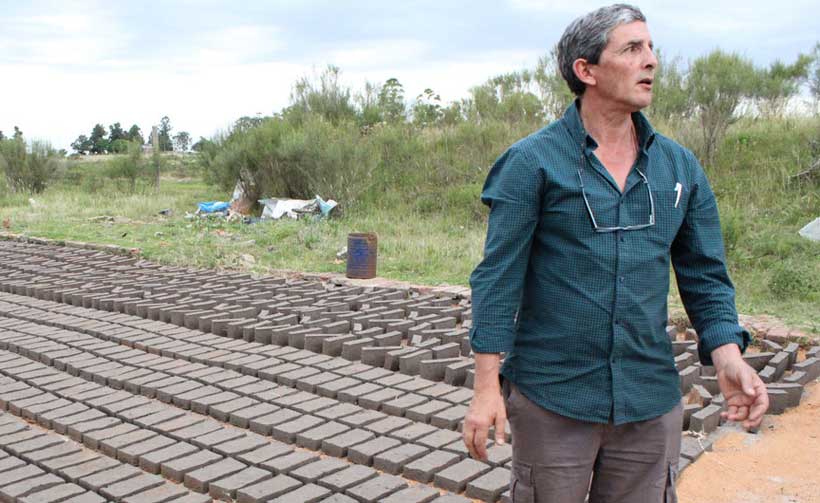 In Uruguay, thousands of families earn a precarious livelihood making bricks, using traditional methods that are often inefficient and harmful to the environment. A UN project, in collaboration with the Uruguayan government, aims to make the industry less polluting, whilst preserving jobs for the many artisans who depend on it.
Land, fire and water
When Eduardo Romero was 40 years old, he was fired from his job as a bricklayer. It was 1992, in the city of Durazno, Uruguay. With his few belongings on his shoulder, Eduardo headed for the north of the country and stopped only when he found work. It was in the city of Tranqueras, and his new source of income came from land, fire and water: Eduardo started making bricks.
Today, five jobs, two ventures, three children and 28 years later, Mr. Romero is still linked to this insecure industry, which is both an easy source of employment for those who need it most, but where people work without social security or insurance, and with their labour rights continuously violated. "It is a precarious sector," says Mr. Romero. "We are always on the edge of town, wearing dirty clothes."
Reliable statistics on the industry are hard to come by, but estimates suggest that there are some 14,000 families working in 3,500 production units across the country. The informal nature of the work makes for high turnover.
Changing traditions
On top of the pressure on individual workers, the industry has a negative impact on the environment; emissions are high and some brickmakers, lacking other sources of fuel, burn protected species of trees.
During the brickmaking season, which lasts from September to April, an artisanal producer can make an average of about 30,000 bricks per month; the entire sector in Uruguay yields enough bricks every year to build at least 1,500 new houses, plus hundreds of businesses, kilns, factories, and more.
Eduardo is one of a growing number of artisanal producers who are changing the way they make bricks and, in the process, helping the entire country enjoy a cleaner environment. But in a sector like this, changing traditions is difficult.
Turning mud and garbage into solid foundations
Making bricks the traditional way, is an art that requires several stages. First the elements are obtained to make the raw material: water, soil, clay, sand, and organic matter such as horse dung.
This material is mixed and put into moulds, then laid out to dry for three days. Then they are baked in an oven, with firewood serving as the main fuel, for between two and seven days, and allowed to cool. Four days later they are ready for sale.
At each stage of the process, there are abundant occupational hazards and environmental impacts.
'Far behind in technological terms'
In addition, this method is far more inefficient than modern, mechanized techniques: according to the government, factories can churn out bricks almost seven times faster than an artisanal producer.
"The artisanal brick industry is far behind in technological terms," says Pablo Montes, who works for the Uruguayan government, and is also national coordinator of PAGE Uruguay (Partnership for Action on the Green Economy), a project involving the UN and the Uruguayan Government.
He explains that there are significant obstacles to artisans moving to newer techniques: it has fewer job opportunities; it also requires certification that most artisans don't have, whether for the expense, or because many have not finished primary school and can barely read or write.
That's why PAGE is looking to support the artisanal industry, helping workers to enjoy greater rights and higher incomes, and cutting pollution during the production process.
PAGE staff talked to brickmakers from all over the country, looking for improvements at every stage of the production process, and brought in consultants from other countries – such as Colombia, which has already undergone its own transformation – to give workshops on how to make better bricks.
By doing so, PAGE is helping to move Uruguay closer to the twin goals of a greener and more prosperous economy. The project is still in progress, and is developing even better methods and training more brickmakers.
Artisanal, safer, greener
"Transforming the industry will allow these ventures to be successful," says Mr. Romero. Still, he has no illusions that such a change will be easy to achieve.
"In this profession, there are men and women who have made an honest living for decades or for their whole lives," he explains. Artisanal brickmaking is a way of life, a tradition. Countless homes and businesses in every part of Uruguay have been built with bricks made by the hands of anonymous laborers. They have invested their lives in the profession, and they are proud of what they have created.
"That is what we are trying to defend," says Mr. Romero. Even as he changes his own way of working, with guidance from PAGE, he realizes that not everyone will be so quick to adapt. Some may be sceptical of outsiders who come to teach them a skill they've practiced for many years.
Pablo Montes of PAGE is optimistic that brickmakers will be won over by the benefits that the new ways of working offer them. "We want to keep the industry artisanal, while making it safer and greener," he says. "We can have both."