Guterres: The green economy is the future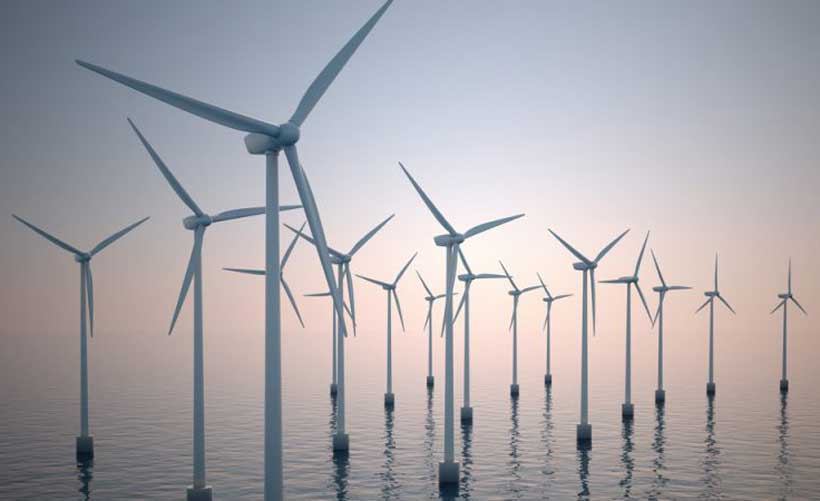 Winning the race against climate change to keep our planet livable and on a healthy trajectory requires action rooted in sustainable solutions aligned with the Paris Agreement and the UN-driven 2030 Agenda for sustainable development, Secretary-General António Guterres said on Saturday.
"To put it simply, we need green development. We need sustainable development. And we need it now," the UN chief told world leaders in Beijing, discussing ways to boost green development as part of a conference on China's Belt and Road Initiative.
Painting a sobering picture of the challenges ahead – for the planet and the broader effort to secure improved human well-being while reducing environmental risks – Mr. Guterres recalled that the last four years were the hottest on record and that natural disasters have wreaked havoc in nearly every region of the globe.
"No country or community is immune. And, as we know, the poor and vulnerable are the first to suffer, and the worst hit," said Mr. Guterres, warning that the climate crisis threatens decades of progress and jeopardizes all our plans for inclusive, sustainable development.
"And the clock is ticking. Science has clearly told us that we have only 12 years for this transformation, if we want to limit temperature rise to 1.5 degrees Celsius and avoid the worst impacts of climate change."
Yet the race to head off a climate catastrophe and ensure a safe and secure planet for all can be won, he said, with global action rooted in solutions that are sustainable and aligned with the landmark Paris accord and the UN 2030 Agenda.
To help generate ambition and to showcase practical, feasible and ambitious solutions to meet globally agreed goals, Mr. Guterres is convening a Climate Action Summit in New York on 23 September.
"I am calling on leaders to come with concrete, realistic plans to enhance their Nationally Determined Contributions (NDCs) by 2020," he said, referring to efforts by each country under the Paris Agreement to reduce national emissions and adapt faster to the impacts of climate change.
The Secretary-General said these plans must show how greenhouse gas emissions can be reduced by 45 per cent over the next decade and how the world can get to net zero emissions globally by 2050 through strong mitigation and adaptation measures.
"It is why I have been asking leaders around the world to adopt carbon pricing that reflects the true cost of emissions, end subsidies on fossil fuels, and stop construction of new coal plants beyond 2020," he explained, noting that he is also counting on leaders to make sure their plans include women as key decision-makers and address the disproportionate impacts many women experience from climate change.
In all this, Chinese leadership will continue to be crucial, said Mr. Guterres, stressing that new renewable energy jobs in China now outnumber those created in the oil and gas industries. China also played a pivotal role in building bridges and securing an agreement at last December's UN Climate Conference in Katowice – and will host next year's second Global Sustainable Transport Conference.
The Belt and Road Initiative, with its huge volume of investment, said, Mr. Guterres, is an opportunity to propel the world into a green future and help countries transition to low-carbon, clean-energy pathways with new infrastructure that is sustainable and equitable.
"The momentum for transformational change is growing," said the Secretary-General, stressing that the "green economy is the future," and more governments, cities and businesses than ever understand that climate solutions strengthen economies and protect the environment at the same time.
New technologies are delivering energy at a lower cost than the fossil-fuel-driven economy, he continued, and solar and onshore wind are now the cheapest sources of new power, in virtually all major economies.
Waste management an essential public service in the fight to beat COVID-19
With the coronavirus disease (COVID-19) pandemic continuing to spread and its impacts upon human health and the economy intensifying day-by-day, governments are urged to treat waste management, including of medical, household and other hazardous waste, as an urgent and essential public service in order to minimise possible secondary impacts upon health and the environment.
During such an outbreak, many types of additional medical and hazardous waste are generated, including infected masks, gloves and other protective equipment, together with a higher volume of non-infected items of the same nature. Unsound management of this waste could cause unforeseen "knock-on" effects on human health and the environment. The safe handling, and final disposal of this waste is therefore a vital element in an effective emergency response.
Effective management of biomedical and health-care waste requires appropriate identification, collection, separation, storage, transportation, treatment and disposal, as well as important associated aspects including disinfection, personnel protection and training. The UN Basel Convention's Technical Guidelines on the Environmentally Sound Management of Biomedical and Healthcare Wastes, includes information and practical aspects of waste management useful for authorities seeking to minimise hazards to human health and the environment.
Further resources on the safe handling and final disposal of medical wastes can be found on the website of the Basel Convention's Regional Centre for Asia and the Pacific, in Beijing, which lists a series of guidance documents and best practices.
The safe management of household waste is also likely to be critical during the COVID-19 emergency. Medical waste such as contaminated masks, gloves, used or expired medicines, and other items can easily become mixed with domestic garbage, but should be treated as hazardous waste and disposed of separately. These should be separately stored from other household waste streams and collected by specialist municipality or waste management operators. Guidelines on the specificities of recycling or disposing of such waste is given in detail in the Basel Convention's Factsheet on Healthcare or Medical Waste.
Parties to the Basel Convention are currently working on a guidance document for soundly managing household waste and whilst not yet finalized, an initial draft may be consulted for provisional guidance.
The BRS Executive Secretary, Rolph Payet, stated that "All branches of society are coming together to collectively beat the virus and to minimize the human and economic impact of COVID-19 across the world. In tackling this enormous and unprecedented challenge, I urge decision-makers at every level: international, nationally, and at municipal, city and district levels, to make every effort to ensure that waste management, including that from medical and household sources, is given the attention – indeed priority – it requires in order to ensure the minimization of impacts upon human health and the environment from these potentially hazardous waste streams."
Celebrate your love for the ocean, virtually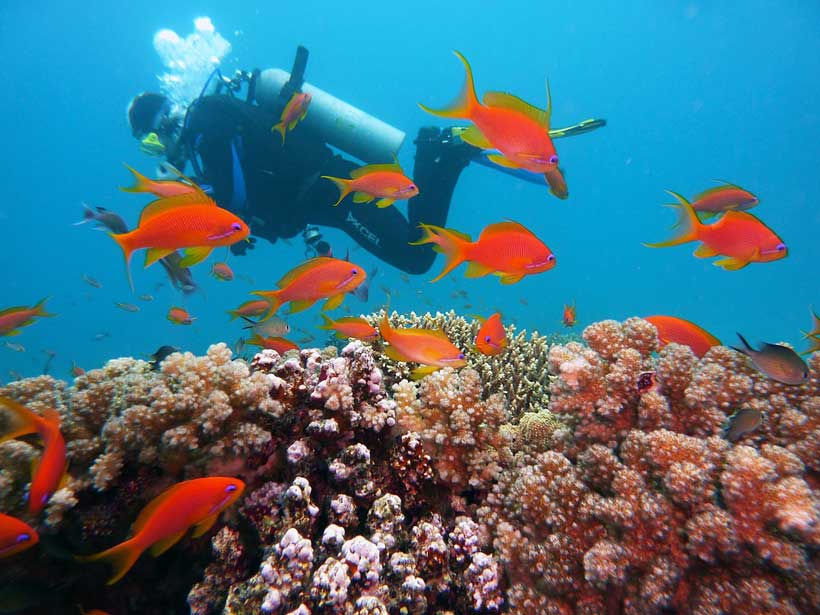 Remote diving is the new remote working.
Schools, events and activities in so much of the world have come to a standstill in the wake of COVID-19, with little or no movement recommended. But that does not mean we cannot still enjoy the world and mysteries that abound below and above its surface.
The Ocean Agency, a partner of the United Nations Environment Programme, is inviting parents and their little ones to experience the ocean and its astounding life forms from the comfort of their homes through a little armchair travel.
Get inspired and engaged with virtual dives, expeditions and ocean quizzes about the fascinating underwater world in a click on your phone or laptop.
Discover coral reefs—some of the Earth's most diverse ecosystems, full of color, life and mystery—and why they are vanishing at an unprecedented rate due to climate change, pollution and other destructive human activities. Find out why corals are glowing and what this means, not only for marine life, but also for our planet through the "Adventure behind Chasing Coral", the Voyager story that features the glowing corals phenomenon.
Who is your kindred reef species? Discover and make your own photo morph to share on social media here.
Get more details about coral reefs, which a quarter of all marine life calls home, and meet some of the ocean's most captivating creatures through the Google Earth Voyager. It is available on desktop, laptop, iPhone and iPad. Download the Google Earth App to dive in to explore the fascinating underwater world, including remnants of World War II as they stand today.
Take an excursion and encounter marine animals, manmade coral reefs and explore shipwrecks using Google Expeditions, available on iPhone and iPad only.
Explore much more here: https://theoceanagency.org/oceanedu
China: Developing Green Finance in Agriculture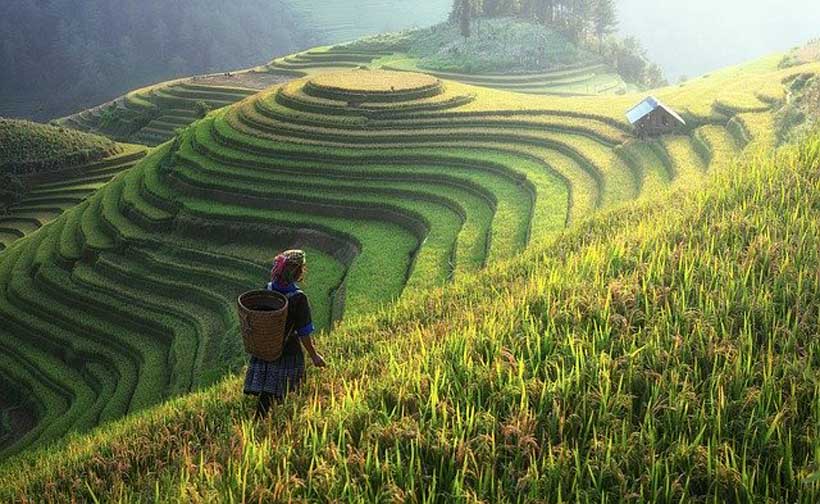 The World Bank's Board of Executive Directors today approved a loan of Euro 267.2 million (US$300 million equivalent) for China to foster green agriculture investments, development of standards, and technological innovation in Henan Province.
"This project will support the development of a green agriculture financing mechanism that can leverage commercial investments and boost the adoption of innovative technologies. It will help China fill the gap in green financing standards and generate useful lessons for other parts of China and increase the quality and safety of agricultural food products," said Martin Raiser, World Bank Country Director for China. "This project has a strong focus on promoting global public goods. Through this project, both China and the world will benefit from reduced agricultural pollution and emissions."
China's agricultural sector accounts for about 14 percent of global agriculture-related greenhouse gas (GHG) emissions and is a major source of two highly potent GHGs: methane and nitrous oxide. The level of green financing in China is low due to a general reluctance of financial sector institutions to finance agriculture investments, which are perceived to be of high risk and relatively low return. Lack of clear green finance standards has also been an obstacle to developing the market and attracting investments.
The Henan Green Agriculture Fund (GAF) Project will support the establishment of a dedicated investment facility to demonstrate the viability of financing green agriculture investments by providing financing for equity investments and on-lending to eligible firms. Henan is a major agricultural province with some of the highest output of livestock and grains in China. At the same time, agriculture has a significant environmental footprint. For example, Henan is the largest consumer of chemical fertilizers and the second largest consumer of pesticides in the country.
The GAF will finance green agriculture projects, which are defined as those that achieve more resource-efficiency and environmental sustainability, are climate-smart, and increase the quality and safety of agri-food produce. Financing could go towards green inputs and equipment production, reduction and elimination of chemical fertilizer, pesticide and plastic use through good agriculture practices; investments in technologies and practices that reduce GHG emissions and nutrients run-off; investments in improving energy and water resource use; and investments in reducing food loss and waste. Seventy-five percent of the project's activities are expected to provide direct climate co-benefits.
The project will foster the development of green agriculture financing standards based on globally accepted green investment principles, good practices and performance benchmarks, as applicable to China's agriculture sector. These would cover such areas as identification of green agriculture investments, improved processes for project evaluation and selection, management of social and environment risks, and measurement and reporting of environmental benefits based on scientific evidence, transparency and accountability.
The project will be implemented by the Henan Agriculture Development Fund Investment Corporation, which will serve as the fund manager and investor. About 60 small and medium enterprises (SMEs) in the agriculture sector are expected to receive financing through the GAF. The project should also have a catalyzing impact by directly and indirectly mobilizing public and private funds to support green agriculture investments by these SMEs.