The Deep Forces Preventing Reform in Malaysia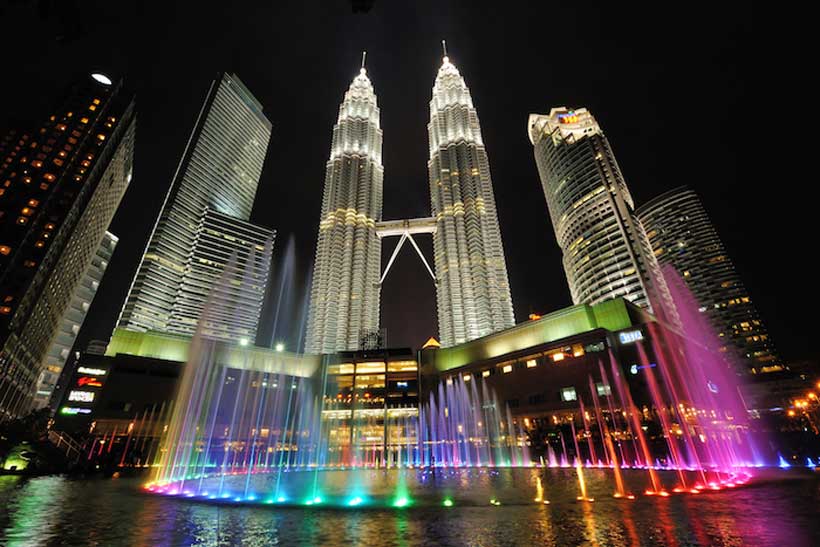 The Pakatan Harapan coalition general election victory almost a year ago was supposed to herald a new reform era in a country spavined by corruption, cronyism and racism.
Very soon after Mahathir Mohamed was returned as prime minister after a 15 year absence and in a new role, he quickly made good on Pakatan's promises to eliminate the GST, re-introd15-year absence fuel subsidies, seek the immediate release of Anwar Ibrahim from jail and charge former Prime Minister Najib Razak over the 1MDB scandal.
However, public disenchantment of the new Pakatan government very quickly developed as the pace of reform appeared to slow. The government flip-flopped over child marriage, then backflipped over its intention to ratify the International Convention on the Elimination of all Forms of Racial Discrimination due to protests organized by the ousted United Malays National Organization and ultra-nationalist Malay groups.
Shortly afterwards, it backed down from ratifying the Rome Statute of the International Criminal Court due to criticism from the Johor Royal Family. The report completed by the Council of Eminent Persons (CEP) on reform was put under the Official Secrets Act, and has not been made public. More recently, Mahathir's quick dismissal of the Suhakam Report finding that "state agents" where most probably responsible for the abduction and disappearance of religious leaders Amri Che mat and Pastor Anthony Koh disappointed many.
There is now a perception that the Pakatan government won't deliver what it promised. The by-election result in the Semenyih constituency was an indication of this, confirming Medeka Centre polling that both the prime minister and Pakatan were rapidly losing popularity.
However those expecting the government to create a new Malaysia forgot about the complex nature of the Pakatan coalition itself, the electoral landscape and the institutional and attitudinal impediments to reform.
The Nature of the Coalition
The leading party, in terms of influence but not numbers is Parti Pribumi Bersatu Malaysia, formed by Mahathir in the run up to the general election to give himself a political vehicle. Although the party manifesto talks in terms of maintaining fundamental rights and fighting corruption, Bersatu is really a nationalist-Malay organization, believing in Islam as the state religion, upholding the Malay monarchy, maintaining Malay privilege and that of natives of Sabah and Sarawak, and keeping Malay as the national language.
Parti Keadilan Rakyat (PKR) has twice Bersatu's representation in the Federal Parliament and supports the abolishment of the New Economic Policy, the instrument that provides special privileges for Malays and other indigenous groups. In practice however, the party most often reflects its leader Anwar Ibrahim's views. PKR's structure is very similar to UMNO's, and is currently strongly factionalized between the Rafizi Ramli and Azmin Ali groups. Recent party elections brought accusations of vote buying.
Under the Pakatan agreement Anwar is due to take the reins of Power from Mahathir sometime in 2020.
The third member is a breakaway group from PAS called Parti Amanah Negara, primarily a Malay based party standing for progressive Islam. It has 11 members of Parliament, where its leader Mohamed Sabu is Minister of Defense.
Next, the Democratic Action Party (DAP) is primarily a Chinese based party, although it has sort to be multi-ethnic over the years. The DAP is based on social justice, democracy, and secularism. Its support comes from working class and professional urban voters, where the party played a major role in assisting Pakatan win the last general election.
The above coalition mix suggests that its orientation is going to be towards maintaining the current status quo, according to the various party manifestos and actions. Other than the fight against corruption and support of popular policies like the abolition of GST, the pressure for reform comes only comes from the DAP and some members of PKR.
Thus Pakatan is a paradoxical coalition where the push for reform comes from a minority. What's more, Mahathir has dominated coalition, calling the major shots in terms of policy and administration.
If and when Anwar Ibrahim actually becomes the Prime Minister, it's still very unclear as to whether he will follow the reform path or pursue his wishes to implement a more Islamic path in government administration and education.
Anwar's Position a big unknown.
Analysts close to government say it is attempting to buy time on reform by blaming the previous government and economic situation. However, talking reform is one thing, achieving it another. If the Pakatan government is going to firmly commit to reform, it has to overcome many impediments, some rarely discussed.
The Electoral Landscape
Although 65 percent of Malaysia's population could be considered urban, cities' parliamentary representation is well under that. About 70percentofy seats are rural based, thus heavily over-representing rural voters. Thus DAP and to some extent PKR representation are below what they should be, while UMNO, PAS, Bersatu, and Amanah are overrepresented, a legacy of decades of gerrymandering by the previous ruling coalition.
Thus any party or coalition group that wants to win a general election must win over a rural Malay electorate, making the politics of race and Islam of paramount importance. Until there is real electoral reform, race-based politics are crucial. Any reforms perceived as threatening Malay privilege would cost at the next election.
Does Pakatan really want reform?
The current anomaly benefits Bersatu over PKR and the DAP. This is especially the case if more UMNO defections come and the party expands into Sabah, as Mahathir has vowed. It is vital electoral reform takes place to place to bring in the concept of "one vote one value" through rearranging constituency boundaries and/or implementing some form of proportional representation before Pakatan can undertake any serious reform in the area of ethnic-equality of opportunity.
This is a major barrier to reform and will allow Malay-nationalist groups to dominate the national narrative, and sabotage any new initiatives.
The Civil Service
The Malaysian civil service is probably the most difficult barrier to overcome. There is an unspoken mission among offices and staff to protect the Malay agenda. Any policy or program is likely to be sabotaged if it is perceived to threaten Malay interests. The system has been built over the past 20 years on political nepotism, with civil servants clearly and openly aligned with the last government.
It is also a bloated service, employing nearly 1.8 million people, with duplicative ministries and agencies, wasting massive resources, built on job generation to keep ethnic Malays happy.
Although these problems have to be dealt with, retrenching staff would be politically costly. Thus it could take more than a decade to eliminate excessive numbers of employees, nepotism, and the culture of the Malay agenda.
Steep Learning Curve for New Ministers
Senior civil servants have been used to dealing with ministers who didn't know their portfolios and were only interested in issues of personal benefit, swinging the balance of power from elected government to the bureaucracy. It is a daunting task for inexperienced ministers who don't understand procedures and have little in-depth knowledge of their portfolios to manage their ministries.
The Royal Families
There are nine quite diverse royal families in Malaysia, and an Agong (king) who is selected by the Conference of Rulers every five years as head of state. The respective sultans and raja primarily act as constitutional monarchs, and traditionally had a close relationship with the former government. A few members of UMNO and a former Prime Minister had royal blood, and it has long been rumored that backroom deals and concessions were given for favors done for the government of the day.
Governments traditionally kept the royalty happy through bargaining. There were only a few ripples during the 22 years of Mahathir's previous reign, in which he passed constitutional amendments to cut royal immunity from the law and eliminate veto powers over parliamentary bills.
Royalty have on a few occasions asserted their power independently, as when the Raja of Perlis refused to accept the Barisan Nasional nomination for Chief Minister of Perlis Shahidan Kassim and appointed Md Isa Sabu after the 2008 election. Sultans have sometimes been partisan as was seen in the Perak Constitutional crisis in 2009.
Mahathir's current spat with Johor's crown prince over appointment of a new chief minister for the state, Malaysia's second most populous, shows that royalty remains a potential barrier to reform, especially on matters of Malay position, religion and their own survival. Continuing to placate the royalty will be at the cost of reform.
Deep State?
Just recently Foreign Affairs Minister Daifuddin Abdullah and Federal Territories Minister Khalid Samad talked about a "deep state" within Malaysia. They are referring to a network of royal family members, senior military personnel, senior police officers, GLC office holders, high ranking civil servants, politicians, intellectuals and business people who have a common interest and deep commitment in protecting the Malay position.
They are said to hold regular informal meetings around the country to deal with threats to the perceived order. This could be a discussion with someone who 'needs to be pulled into line, "taking action within the law, or even through extrajudicial action through ex-police or ex-military people loyal to the cause.
To recapture the confidence of the electorate who voted Pakatan into power in the last general election, reform is needed on the New Economic Policy which grants financial advantages to bumiputeras. The government must again attempt to put through constitutional amendments to restore the original position of Sabah and Sarawak in the Federation if it is to count on the support of Sabah and Sarawak voters. The electoral system must be overhauled so a future government will not be shackled by the Malay heartland on reform.
It's very difficult to see the Pakatan Government dominated by Bersatu being too interested in reforming the NEP, or even seriously tackling the inequality of the electoral system.
The state of the civil service is dismissal and the problems haven't even been defined yet, let alone solutions found. Ministerial experience takes time, some patience is needed here. However criticisms are increasing when Pakatan ministers are seen to behave just like their predecessors. When the sedition Act is now been used like Lese Majeste in Thailand, debate on the role of Royalty in Malaysia will be supressed. Expect a period of testing between the government and Royal Houses to continue until new boundaries are renegotiated. Finally the real secrets of government are still being kept secret. Reform begins with transparency and Mahathir himself doesn't appear ready to step into that environment.
Author's note: first published in the Asia Sentinel
What Jokowi's anti-radicalism cabinet can do for Indonesian security
Jokowi second terms have been preoccupied with the issue of radicalism following the shocking attack to former coordinator minister of politics, law and security, Wiranto. The attack has re-write insecurity of radical movement in Indonesia.
Just in time after the attack, Jokowi needs to prepare his new cabinet as he won the presidential election for the second time. Some promising names have surprised the people namely Nadiem Makariem, Erick Tohir and former Jokowi's opponent in the election, Prabowo Subianto. But this has not surprised me as much as Jokowi decision to entice 6 former military general to the cabinet.
Coordinator ministry of maritime and investment; Luhut Binsar Pandjaitan, presidential office stuff; Moeldoko, minister of health; Dr. Terawan, minister of defense; Prabowo Subianto, minister of home affairs; Tito Karnavian and minister of religious affairs; FachrulRazi. It was continuing Jokowi image that has a close relation with military figures.
However, some controversy popping up due to Jokowi decision to choose FachrulRazi as the minister of religious affairs. His background was far from his current position. His statement to prohibit niqab for civil servants has responded with a major disagreement. Fachrul acclaimed that it was in order to prevent radicalization in the governmental office while on the other side believed that the minister was affected by Islamist-radicalism stereotyping.
Aside from that, Jokowi himself declare that his decision to put former general at the ministry of religious affairs was in order to counter radicalization movement. Several strategic posts in the ministry have also fulfilled by a former general, such as the ministry of home affairs and presidential office stuff. Even more, coordinator ministry of politics, law and human rights, Mahfud MD, has spoken loudly in public about radicalism, and eager to challenge whoever believed in the idea of an Islamic state.
Introducing non-traditional approach to Counter radicalization
Jokowi keeps his eyes on radical movement as his efforts to maintain political stability in the country. The appointment of several military generals in the cabinet was in order to take down radicalism that has been threatened state stability. Therefore, some observers nicknamed Jokowi second term as 'anti-radicalism cabinet', as he put radicalism as something that we must abolish mercilessly.
However, Jokowi deradicalization efforts have not been able to prevent radical movement. Terrorism expert from University of Indonesia, Ali Abdullah Wibisono, argued in the interview with CNN Indonesia, that only about 30% of former terrorists succeeded to prevent recidivism.
It must be a concern for the government as they are trying to prevent the radical movement by using deterrent effect. This approach has been widely criticized by the experts, as Dugan and LaFree suggest that harsh counter-terrorism measures can have a backlash effect. Take, for example, Said Ali Al-Shihri, who was graduated from Saudi deradicalization program, and return to terrorism as deputy leader of Al-Qaeda in Yemen after his released[4].
Jessica Stern suggested that any deradicalization efforts must be based on a clear understanding of what motivates people to join or leave radical movement. She added that ideology is not an important factor of someone decision to be a terrorist, a survey of 516 Guantanamo detainees found that knowing another member of Al Qaeda was better predictor of who becomes a terrorist than was believing in the notion of Jihad.
Assigning former military general in the ministry of religious affairs to deter radicalization was an oversimplified policy, as Stern indicates in her article that deradicalization program should integrate convicted terrorists to religious reeducation, psychological healing, and assistance in finding their job. Given that, deradicalization was not only about political stability, an institution and foremost the government should also ensure personal and economic security of convicted terrorists.
The convicted terrorist might have social pressure and reluctant to accept in society. Moreover, radical groups that affiliated with international terrorism network tend to have wider potential to return in the radical group after rehabilitation. This has been important to determine through comprehensive assessment as well as a holistic understanding of the human security approach.
Furthermore, political stability and national security have been widely known as Jokowi's ultimate dream. Yet, the cabinet should not adopt a state-centric perspective to deter radicalization. The radical group has deep rooted societal problems that should be the case for the government to look from a different angle.
Given that, deradicalization efforts have to starts from acknowledgment to protect human security. Therefore, Jokowi anti-radicalism cabinet need to have a clear understanding on societal problem of radical groups, and minimizing the use of force in order to reduce harsh backlash from the radical movements.
Belt and Road Initiative: Challenging South and Southeast Asia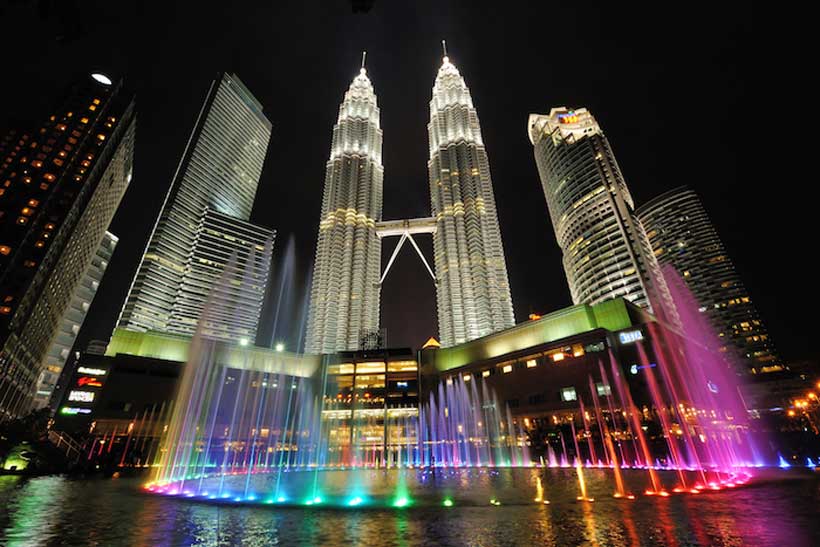 The euphoria about the Belt and Road Initiative (BRI) in Indonesia and elsewhere in South and Southeast Asia (SEA) has been felt since 2017, particularly following the country's participation in the BRI Summit in Beijing that year, where Indonesia (along with other SAARC and ASEAN member states) was expected to receive massive investments from China to support several infrastructure projects.
This year, the debates concerning the BRI are again becoming prevalent after Indonesia's Coordinating Minister for Maritime Affairs Luhut Binsar Panjaitan as Indonesia's representative signed 28 BRI projects last April. Among the various debated subjects is the growing concern about the real nature of the BRI. Is that a Chinese developmental initiative or a geopolitical instrument that uses debt-trap as a tool to bring targeted countries into the desired terms.
The BRI as Chinese debt trap
In the realisation of the BRI, China is targeted to spend US $ 4.4 trillion (Rp 62.7 thousand trillion) which is divided into various infrastructure projects in 65 countries. The funds from China will be disbursed from three main institutions, namely the Export-Import Bank of China, the Asia Infrastructure Investment Bank and the Silk Road Fund. However, the implementation of the BRI caused various kinds of controversy, one of which was related to the fear of a debt trap.
Sri Lanka is one of the BRI participating countries that must give up on China's debt. The Mattala Rajapaksa International Airport (MRIA) project in Sri Lanka which costed US $ 190 million (Rp 2.7 trillion) with an interest of 6.3 percent did not benefit from the airport's operations.
As a result, the Sri Lankan government is losing money. This made the country unable to pay debts to China. The inability to pay credit or interest, at the end of June 2016, led Sri Lanka to make an agreement with China in the form of equity (surrendering land for lease) for 99 years to the country.
According to a well-known SAARC strategic analyst based in India, Brahma Chellaney, what China does with its BRI is a debt-trap diplomacy effort, where this type of diplomacy is a bilateral relationship that is interwoven on the basis of debt. In its operations, this type of diplomacy involves a creditor country that deliberately extends excessive credit to the debtor country. If the debtor country cannot fulfill its debt obligations, often the creditor country will make it possible to interfere with economic and political conditions in the debtor country.
Acknowledging this, Malaysian Prime Minister Mahathir Mohamad in August 2018 said his country would stop funding-backed projects from China, including a railway line worth US $ 20 billion as there is a possibility that the country would be trapped in huge debts.
"We should avoid binary categorisations… However, a bilateral approach in developmental strategies historically does not bring back satisfactory results. Besides the Bretton Woods instruments – often enveloped in controversies, do not forget developmental champions. All of them are multilateral institutions of fair conditionalities, of balanced and transparent instruments: UNIDO, ADB, but also Islamic Development Bank, OFID or UNCTAD. If not a loan, ask them at least for advice", prof. Anis H. Bajrektarevic reminded us recently in Kuala Lumpur at the Economic Forum.
Indonesia and lessons from Malaysia
The same concern is also prevalent in Indonesia, given that the country, in the midst of many of its own problems, the government seemed to be incessantly ambitious to continue to take part in the BRI. It is important to remember that currently Indonesia's external debt has reached US$387.6 billion at the first quarter of 2019. It consists of government and central bank external debts of US$190.5 billion that have slightly rose by 3.1 percent (year-on-year) and private external debts of US$197.1 bilion that have rocketed by 12.8 percent (year-on-year).
Although the ratio of Indonesia's external debt to Gross Domestic Product (GDP) is relatively safe at the level 36.9 percent and S&P Global Rating has just raised the long-term sovereign credit ratio for Indonesia from "BBB-" to "BBB", the Indonesia's economic foundation is very fragile.
In 2018, for instance, the massive capital outflow made significant depreciation of the Rupiah against the US dollar due to the hike of Fed Fund Rates and the contagion of Turkish lira crisis. The currency hit about 15,000 rupiah against the greenbacks, the lowest level since the 1998 financial crisis, and made it one of the worst performing currencies in the region.
The extreme volatility of the Rupiah causes payments of interests and foreign debts more expensive. The 1998 financial crisis provided a precious experience that many companies faced default and the country's economy experience chaos with economic growth of -13.1%. With such conditions, how come Indonesia dear to magnify its debts by signing massive BRI projects?
There is also a concern that the BRI projects is, instead of profiting Indonesia, putting the country at a disadvantage. One example comes from the Palembang LRT project, which has the same potential as the airport in Sri Lanka, is empty with little visitors. In fact, this project must suffer losses with an operating burden of Rp. 8.9 billion (US$618, 545) per month.
By looking at the fact that infrastructure projects have not been able to improve economic growth and to the gap in inequality – especially in the East – as well as various other disputes, the government's decision to sign many BRI projects is certainly questionable. Also ironic is that the implementation of infrastructure development in Indonesia remains suffering from overt corruption practices. Instead of aiming at the welfare of society, infrastructure projects often become fields of concern for interested parties. Overall, there is a possibility that Indonesia will face Chinese debt trap is it is not careful, which would have negative impacts on the Indonesian economy.
The government needs to be able to make sure that participating in the BRI would not led to its loss. As what Malaysia has done, Jakarta may need to renegotiate with China on the terms and conditions of those projects. Indonesia must realise that China needs them more than they need China as the planned maritime route under the BRI would not be realised without Indonesia. Malaysian case demonstrates that negotiation is possible with China. Failure to do the above, it would not be surprising if what happened to Sri Lanka would also happen to Indonesia.
*Dendy Indramawan is a research assistant at Jakarta-based Institute for Development of Economics and Finance.
From our partner International Affairs
ASEAN Summit Meeting 2019: Expectations and Norms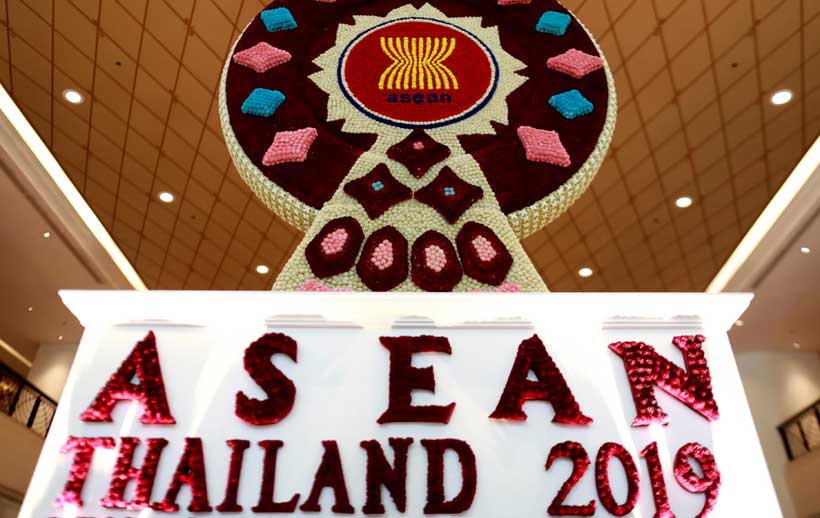 The 2018 ASEAN Summit had posed a valid question with regard to the compatibility between ASEAN centrality and the Indo-Pacific concept. ASEAN addressed this impending question through its approach paper on the Indo-Pacific. However, the question remains that whether ASEAN can remain central to the Indo-Pacific or would address regional issues in routine manner which have become victim of ASEAN norms without any strong recourse to regional mechanisms related to security. ASEAN policy of consensus building has made ASEAN more predictable in terms of its yearly communique and discussions. During the last three years ASEAN Communiqué have outlined lofty ideals and impressive blueprint for future but the core security issues have been sidelined or accorded with a low priority listing, in the face of bon homie between ASEAN member states and dialogue partners. The fault lines on major economic issues, South China Sea, environmental problems such as Indonesian haze and the template for industrial revolution 4.0 needs better focus and strategy along with new ideas and compatible processes.
ASEAN strategy on the efficacy of Indo-Pacific manifests itself in the document which highlights that 'ASEAN centrality as the underlying principle for promoting cooperation in the Indo-Pacific region, with ASEAN-led mechanisms, such as the East Asia Summit (EAS), as platforms for dialogue and implementation of the Indo–Pacific idea, while preserving their formats'. The dichotomy with regard to ASEAN position is that Indo-Pacific is more of a strategic and regional security construct. The subscribers of Indo-Pacific are not very accommodating towards China in the architecture despite the fact that few dialogue partners have expounded the need for the construct to be inclusive. The long drawn US-China trade war and the barb of words on the increasing Chinese assertiveness in South China Sea have made matters more complicated. Further, Vietnam has been highlighting the Chinese bullying tactics in Vanguard bank and also its repeated foreign ministry briefings have stressed that China is trying to make non-disputed zones as contentious zones. Over a period of time, it is expected that US and Vietnam might enter strategic partnership agreement with defence and security cooperation as a priority. This would jeopardize Chinese designs in South China Sea and also bring the Eagle closer to the Dragon's chest.
The incompatibility between ASEAN centric approach in even regional security apparatus envisaged under Indo-Pacific is a concern. ASEAN has imposed the recurrent and repeated thoughts of Indo-Pacific as inclusive zone and a zone for promoting interconnectedness and dialogue between partners. ASEAN position is understood in terms of maintaining its relevance but it must recognize the fact that Indo-Pacific was not an ASEAN process to serve its interests. The dialogue partners' interests are involved and they might or might not accept ASEAN diktats on the subject. In that case ASEAN would be seen as the fog horn without much contribution to larger security issues. The synergies envisaged between ASEAN and Indo-Pacific is flawed because ASEAN as an institution has failed in terms of providing maritime security but has been successful in information sharing through institutional mechanisms. Given the limited naval capacities that most of the ASEAN members have, with the exception of Singapore, the efforts for regional maritime security needs a better approach. The naval and maritime security cooperation under ASEAN needs better coordination with dialogue partners and structural support.
The ASEAN summit meeting 2019 might have to address the following issues in a more focused way rather than template responses which now anyone can anticipate. Firstly, it will have to make clear commitment among the members of maintaining the status quo and promising that the skirmishes between the ASEAN member states on South China Sea(SCS)should not be advantageous to China. China has been advocating negotiations through bilateral consultations, incrementally happening in this region. Secondly, ASEAN will have to stop meting out step-motherly treatment to the interest of Vietnam because of the intrinsic Cold war apprehensions. Thirdly, ASEAN must make a strong stance with regard to finalizing the draft Code of Conduct with China on terms acceptable to all the claimant parties rather than towing the Chinese instructions. Fourthly, the dialogue partners have also failed the security initiatives undertaken by ASEAN and it would be prudent for the Dialogue partners to commit to a new framework which might be known as Treaty of Amity and Cooperation (TAC) Plus framework which provides natural corollary to offensive action undertaken by any dialogue partner against any ASEAN member, leading to its eviction from the ASEAN and ASEAN centered mechanisms. The consensus laden framework at times leads to constraining action in the regional organization. Lastly, the ASEAN members must institute a South China Sea high powered committee to bring about dialogue and also raise relevant issues of concern without any fear or favour.
It has been seen that the deployment of Chinese survey ship in Vanguard bank for long duration of time defies any logic with regard to any scientific experiments or serious survey. China has used the survey ship Haiyang Dizhi 8 as a decoy for its strategic military activities and the deployment of large coastguard and naval vessels are a testimony to it. The withdrawal of the survey ship just before the ASEAN summit shows that China does not want SCS to figure anywhere in the ASEAN Communique and thereby taking evasive measures. Also, there is no guarantee that China would not return to the same area in future. The international community must take note of Chinese tactics and must issue a strong rebuttal. Mike Pence, US vice President speech (October 24) during a lecture at Wilson Center said, "…. make it clear to Beijing that no nation has a right to claim the maritime commons as territorial seas". He accepted that, "the Chinese Coast Guard has tried to strong-arm Vietnam from drilling for oil and natural gas off of Vietnam's own shores''. It clearly shows that Chinese activities were illegal and were strong arm tactics, the signs of an irresponsible UN Security Council member. Vietnam would also be joining as non-permanent member of Security Council in 2020, and therefore it is imperative for the country to raise the South China Sea issue at this important forum. Vietnam would also be assuming the ASEAN Chairmanship in 2020. It has been seen in the past chairmanship of 2010 that Vietnam has avoided larger discussion on South China Sea. This shortsightedness was detrimental to the interests of Vietnam due to which the South China Sea as a major security hot spot was avoided in subsequent ASEAN meetings. Even in ADMM plus meeting this has to be raised and better rebuttal of Chinese action in Vanguard Bank is needed. China has already established the bilateral consultation mechanism with Malaysia on South China Sea, completely undermining the role and responsibility of ASEAN as a legitimate organization for such discussions. This also forewarns that China might wean away other claimants from the South China Sea consultations, forcing Vietnam to protect its own interest in not so obliging ASEAN forum. During this year ASEAN Summit Vietnam must do lobbying with dialogue partners as well as claimants to put South China Sea as a main point in the East Asia Summit discussion and also in 35th ASEAN Summit Communique. This would help getting necessary traction in international and regional media.
In conclusion, one might witness that in this ASEAN summit the resonance of 'One ASEAN One Identity', ASEAN Community, sustainable development partnership, marine pollution, haze, culture, strategic trust, defence cooperation, military medicine, cyber security, transnational crime, and industrial revolution 4.0 would be discussed. The ASEAN would have to identify its approach to evolve as the regional organization furthering the needs of the region and consolidating itself as one homogenous identity. Interestingly, the core values of 'ASEAN way' and consensus might get reflected in the communiqué under Thailand's chairmanship. However, much depends on Thailand's priorities in highlighting issues and taking cognizance of the developments in economic cooperation, security and building strategic trust while keeping the ASEAN values intact. The biggest question is whether ASEAN is ready for its role in ASEAN 4.0. Vietnam would have to make assertive diplomatic approach and not a hesitant demeanor to protect its EEZ and territorial waters threatened by Chinese encroachments.