India's Saffronised economics: Burgeoning Sino-Indian trade amid China-boycott calls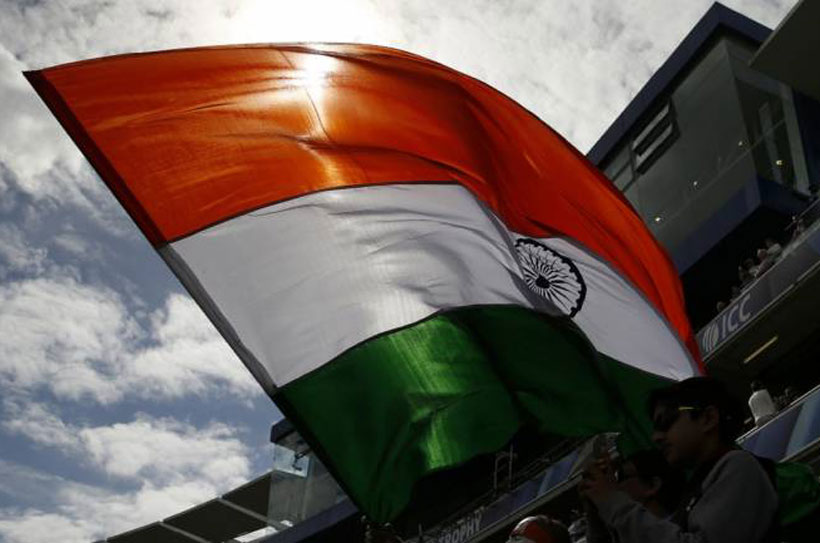 It appears Indian economics, too, is getting radicalised. Aside from shady efforts to isolate Pakistan under FATF, India is furious at China also. India tried to boycott import of Cheap Chinese electronic goods, particularly transistors/chips. Through aid injections, it weaned away some SAARC countries from attending scheduled conference in Pakistan. India's developmental assistance to six neighbouring countries in South Asia over the last four fiscal years amounted to over Rs 211 billion. The countries are Afghanistan, Bangladesh, Bhutan, Maldives, Nepal and Sri Lanka.
India's politically-stringed aid
India extended developmental assistance to six neighbouring countries. The total aid to Afghanistan from 2014-15 to 2017-18 was Rs 22.32 billion, to Bangladesh it was Rs 5.14 billion, and to Bhutan it was Rs 156.8 billion. The developmental assistance to Maldives during the same period was Rs 2.7 billion, to Nepal it was Rs 13.22 billion, and to Sri Lanka it was Rs 10.8 billion. India has built a dam in Afghanistan and making 11 more there. She has committed Rs 45 billion for Bhutan's 11th Plan – about 68 per cent of the total external assistance received. Another Rs 5 billion came in from India as part of the economic stimulus plan.
Modi visited only such countries that as could promise to isolate Pakistan. Between 2014 and 2018, over Rs 2,021 crore was spent on chartered flights, maintenance of aircraft and hotline facilities during Prime Minister Narendra Modi's visits to top 10 countries from where India has received the maximum foreign-domestic investment inflows. Foreign Direct Investments grew from US$ 30,930.5 million in 2014, to US$ 43478.27 million in 2017. A total of Rs 1,583.18 crore was spent on maintenance of Modi's aircraft and Rs 429.25 crore on chartered flights during the period between June 15, 2014 and December 3, 2018. The total expenditure on hotline was Rs 9.11 crore. Modi visited over 55 countries in 48 foreign trips since taking over as prime minister in May 2014. Over Rs 1,346 crore was incurred on chartered flights, maintenance of aircraft and hotline facilities during Manmohan Singh's foreign visits from 2009-10 till 2013-14 during UPA-II.
The trading community also stands saffronised. The Confederation of All India Traders announced, "The time has come when China should suffer due to its proximity with Pakistan. The Confederation represents 70 million traders. It burnt Chinese goods on March 19 to "teach a lesson" to China. In a statement, the Confederation said. "It has launched a national campaign to boycott Chinese goods among the trading community of the country, calling the traders not to sell or buy Chinese goods."
Chinese Xiaomi-Inc mobile phones and toys are ubiquitous in India. Trade between the countries grew to nearly $90 billion in the year ending March 2018.
Ashwani Mahajan, a leader of the Swadeshi Jagran Manch, also, called for a boycott of Chinese goods. He also wrote to Prime Minister Narendra Modi recommending that India should slap higher tariffs on Beijing. The Manch is the economic wing of the Rashtriya Swayamsevak Sangh, a Hindu nationalist group with close ties to the ruling Bharatiya Janata Party. Yoga guru Baba Ramdev also called for a ban on Chinese goods in the country.
Sino-Indian trade
The bilateral trade will cross the US$ 100 billion mark this year. However, this figure includes a deficit of US$ 58 billion for India and it has been increasing over the years. India's bilateral trade deficit with China plus Hong Kong is about a third of its total trade deficit with all countries put together. Trade deficit with China came down by US$10 billion in the fiscal year ended March 2019 to $58 billion (in over US$ 80 billion trade). Decrease is illusory.
China has begun to ship some of its products through Hong Kong rather than its domestic ports. The combined Indian trade deficit with China plus Hong Kong has not reduced. India's bilateral trade deficit with China plus Hong Kong is about a third of its total trade deficit with all countries put together. That with China alone is around a quarter of the total trade deficit.
The International Monetary Fund (IMF) has taken a closer look at the problem of bilateral trade imbalances in its latest World Economic Outlook, based on a study of 63 countries over 20 years.
First, while basic macroeconomic accounting tells us that China runs a huge trade surplus because it saves more than it invests, it has also been strongly interventionist in the way it has managed its exchange rate. Its sustained currency manipulation is reflected in its $3 trillion foreign exchange reserves. Besides, China uses subsidies to promote its domestic industry, giving it an unfair advantage in many areas. India fears bilateral trade deficit has become part of a larger geostrategic dilemma.
This is especially true of specific items such as consumer electronics, telecom equipment and power equipment. India ignores its uncompetitive goods in global market.
Aside from gung-ho, India's trade ministry said in an email the country can't take any unilateral punitive action against a fellow member of the World Trade Organisation. India could not boycott import of China-made transistors that accounted for 81.9 percent of India's transistor imports in 2017. The transistors are an input to almost all Indian electronic goods and machinery. India cannot afford to switch to home-made expensive alternative. These imports also contain embodied technologies, particularly semiconductors, fertilizer and pharmaceutical.
Despite political differences, the world is cooperating on economic issues. It is India's own interest not to subordinate economics to political expediency.
Bilateral tariffs
Retaliatory tariffs are unlikely to `soften' China. Indian consumers may still not buy Indian goods. They may prefer to goods from countries other than China. Besides, China may route its products through other countries like Hong Kong. The solution lies in making Indian goods cost-effective substitutes against Chinese goods.
Rising wages in China are making Chinese goods more expensive. But, it is Vietnam, Indonesia, Bangladesh, Malaysia and the Philippines, not India, that are taking advantage of it. India needs to
Create niched in global markets and supply chains. Foxconn Technology Co. Ltd will begin mass-producing Apple iPhones at its factory outside Chennai this year. The Taiwanese company also makes phones for Xiaomi and Nokia in India. Such industrial projects should serve conveyor belts for India's entry into international markets.
Trump's wavering support
Both Trump and Modi hoped to isolate thorny trade issues from their geopolitical ties as both countries positioned themselves in Asia against an increasingly assertive China. The USA has conjured up an anti-China strategic alliance — which includes the so-called Quadrilateral Security Dialogue between the US, India, Japan and Australia. Even assuming it to be intact, it appears India and the USA appears to be headed for a bout of turbulence.
The Trump administration notified Congress (March 6, 2019) that it wants to scrap trade concessions for India, the largest beneficiary of the so-called generalised system of preferences that impacts $5.7 billion worth of goods. The move is symbolic. It affects just a fraction of India's trade flows. But it is significant as it is in sync with India's ennui towards China in view of her `hold' on declaring a Pakistani religious leader `terrorist'.
The USA is finding it hard to maintain trade restrictions, for instance on Turkey, while treating India as a protégé. The USA cannot keep up unequal trade practices for long. US pulled out of Trans-Pacific Partnership trade deal that would have more closely tied Asian economies to Washington, despite pleas from regional allies such as Japan. Trump can't remain unruffled by Indian customs duty hikes, expanded import substitution rules and domestic price caps.
Oil- import waiver
Washington policy makers are uneasy with India, with a history of non-alignment. Around May 2019, Washington may withdraw waiver to India on oil imports from Iran, and press for increased oil, natural gas and coal imports from the US. India says it is prepared to meet scrapping of preferential US trade concessions. Oil crunch would pinch, but India does not like to be seen buckling to American pressure.
India's anachronistic saffronomics detrimental to her economic future
China's role under World Trade Organisation and in BRIC (Brazil, Russia, India and China) would force India to shun its spurious repugnance to BRI. In 1990, BRIC countries accounted for 11% of global gross domestic product (GDP), by 2014 nearly 30%. These countries are not a political alliance, like the European Union or a formal trading association. Yet they have power as an economic bloc.
By 2050 (with China as a sole hegemon), these economies, including India, would be wealthier than most of the current major economic powers. Columbia University established the BRICLab, where students examine foreign, domestic, and financial policies of BRIC members. China and India are destined to become the world's dominant suppliers of manufactured goods and services by 2050.
Brazil and Russia will become dominant suppliers of raw materials. BRIC expanded to include South Africa as the fifth nation in 2010.
RCEP, being negotiated between India, China, the 10-member ASEAN, Japan, South Korea, Australia and New Zealand, may result in the largest free trade bloc in the world covering about 3.5 billion people and 30 per cent of the world's Gross Domestic Product. Apart from producer goods, the areas being negotiated include services, investments, intellectual property and government procurement.
China wants India to give concessions it has given the ASEAN countries. India has refused to do so as it is eliminating duties on more than 80 per cent items with ASEAN under a free-trade agreement. India ostensibly wants to protect domestic industry against competition from cheap Chinese goods.
Suggestion
India should not let narrow political interests smother broader economic interests. It should welcome Chinese investment in energy security, and infrastructure, such as roads and railways, industrial parks and in the food processing sector. To attract Chinese tourists, India should expand its hospitality sector please Chinese palate. In 2018, the total number of travellers from China to India and vice versa added up to just one million. India could attract more Chinese visitors by alluring them with promise of an unparalleled mélange of heritage, adventure, wellness, medical and spiritual well-being.
Bangladesh-Myanmar Economic Ties: Addressing the Next Generation Challenges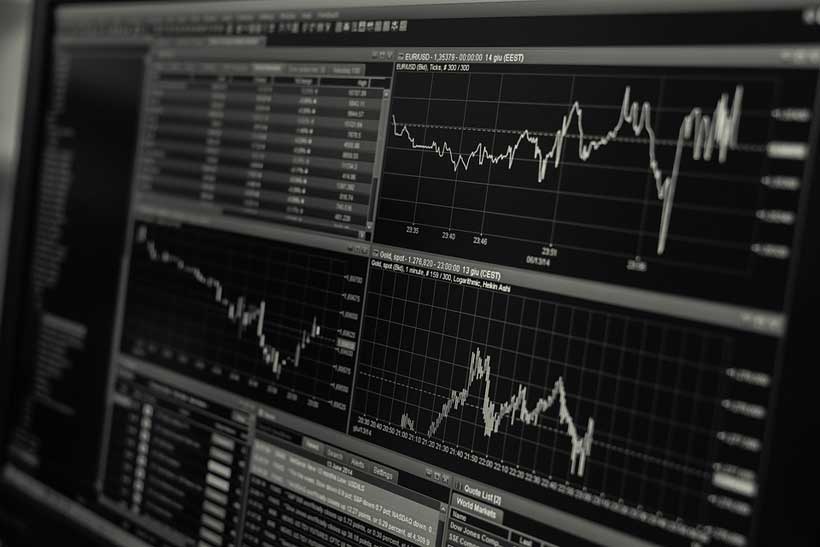 Bangladesh-Myanmar relations have developed through phases of cooperation and conflict. Conflict in this case is not meant in the sense of confrontation, but only in the sense of conflict of interests and resultant diplomatic face-offs. Myanmar is the only other neighbor that Bangladesh has on its border besides India. It is the potential gateway for an alternative land route opening towards China and South-East Asia other than the sea. Historically, these two countries have geographic and cultural linkages. These two bordering countries, located in separate geopolitical regions, have huge possibilities in developing their bilateral economic relations. At the initial phase of their statehood, both countries undertook numerous constructive initiatives to improve their relations. Nevertheless, different bilateral disputes and challenges troubled entire range of cooperation. Subsequent to these challenges, Bangladesh and Myanmar have started negotiation process on key dubious issues. The economic rationales over political tensions in Bangladesh-Myanmar relations prevail with new prospects and opportunities.
Bangladesh-Myanmar relations officially began from 13 January 1972, the date on which Myanmar, as the sixth state, recognized Bangladesh as a sovereign nation. They signed several agreements on trade and business such as general trade agreement in 1973. The two countries later initiated formal trade relations on 05 September 1995. To increase demand for Bangladeshi products in Myanmar, Bangladesh opened trade exhibitions from 1995 to 1996 in Yangon, former capital of Myanmar. However, that pleasant bilateral economic relations did not last for long, rather was soon interrupted mainly by Myanmar's long term authoritarian rule and isolationist economic policy. In the twenty-first century, Bangladesh-Myanmar relations are expected to move towards greater economic cooperation facilitated by two significant factors. First, the victory of Myanmar's pro-democratic leader, Aung San Suu Kyi, in 2011 has considerably brought new dimensions in the relations. Although this relation is now at stake since the state power has been taken over by military. Second, the peaceful settlement of Bangladesh-Myanmar maritime dispute in 2012 added new dimension in their economic relations.
Bangladesh and Myanmar don't share a substantial volume of trade and neither is in the list of largest trading partners. Bangladesh's total export and import with Myanmar is trifling compared to the total export and import and so do Myanmar's. But gradually the trades between the countries are increasing and the trend is for the last 5 to 6 year is upward especially for Bangladesh; although Bangladesh is facing a negative trend in Balance of Payment. In 2018-2019 fiscal year, Bangladesh's total export to Myanmar was $25.11 million which is more than double from that of the export in 2011-12. Bangladesh imported $90.91 million worth goods and services from Myanmar resulting in $65 Million deficit in Balance of Payment in 2018-2019 fiscal year. For the last six or seven years, Bangladesh's Balance of Payment was continuously in deficit in case of trade with Myanmar. The outbreak of COVID-19, closure of border for eight months and recent coup in Myanmar have a negative impact on the trade between the countries.
Bangladesh mainly imports livestock, vegetable products including onion, prepared foodstuffs, beverages, tobacco, plastics, raw hides and skin, leather, wood and articles of woods, footwear, textiles and artificial human hair from Myanmar. Recently, due to India's ban on cattle export, Myanmar has emerged as a new exporter of live animals to Bangladesh especially during the Eid ul-Adha with a cheaper rate than India. On the hand, Bangladesh exports frozen foods, chemicals, leather, agro-products, jute products, knitwear, fish, timber and woven garments to Myanmar.
Unresolved Rohingya crisis, Myanmar's highly unpredictable political landscape, lack of bilateral connectivity, shadow economy created from illegal activities, distrust created due to different insurgent groups, maritime boundary dispute, illegal drugs and arms smuggling in border areas, skeptic mindset of the people in both fronts and alleged cross border movement of insurgents are acting as stumbling block in bolstering economic relations between Bangladesh and Myanmar.
Bangladesh-Myanmar relations are yet to blossom in full swing. The agreement signed by Sheikh Hasina in 2011 to establish a Joint Commission for Bilateral Cooperation is definitely a proactive step for enhancing trade. People to people contact can be increased for building mutual confidence and trust. Frequent visit by business, civil society, military and civil administration delegates may be organized for better understanding and communication. Both countries may explore economic potential and address common interest for enhancing economic co-operation. In order to augment trade, both countries may ease visa restrictions, deregulate currency restrictions and establish smooth channel of financial transactions. Coastal shipping (especially cargo vessels between Chittagong and Sittwe), air and road connectivity may be developed to inflate trade and tourism. Bangladesh and Myanmar may establish "Point of Contact" to facilitate first-hand information exchange for greater openness. Initiative may be taken to sign Preferential Trade Agreement (PTA) within the ambit of which potential export items from both countries would be allowed to enter duty free. In recent year, Bangladesh was badly affected by many unilateral decisions of India such as onion crisis. Myanmar can serve as an alternative import source of crops and animals for Bangladesh to lessen dependence upon India.
Myanmar's currency is highly devaluated for a long time due to its political turmoil and sanctions by the west. Myanmar can strengthen its currency value by escalating trade volume with Bangladesh. These two countries can fortify their local economy in boarder areas by establishing border haats. Cooperation between these two countries on "Blue Economy" may be source of strategic advantages mainly by exporting marine goods and service. Last but not the least, the peaceful settlement of maritime boundary disputes between Bangladesh and Myanmar in 2012 may be capitalized to add new dimension in their bilateral economic relations. Both nations can expand trade and investment by utilizing the Memorandum of Understanding on the establishment of a Joint Business Council (JBC) between the Republic of the Union of Myanmar Federation of Chambers of Commerce and Industry (UMFCCI) and the Federation of Bangladesh Chambers of Commerce and Industry (FBCCI).
With the start of a new phase in Bangladesh-Myanmar relations, which has put the bilateral relations on an upswing, it is only natural that both sides should try to give a boost to bilateral trade. Bilateral trade is not challenge free but the issue is far easier to resolve than others. At the same time, closer economic ties could also help in resolving other bilateral disputes. For Myanmar, as it is facing currency devaluation and losing market, increased trade volume will make their economy vibrant. For Bangladesh, it is a good opportunity to use the momentum to minimize trade deficits and reduce dependency on any specific country.
The Monetary Policy of Pakistan: SBP Maintains the Policy Rate
The State Bank of Pakistan (SBP) announced its bi-monthly monetary policy yesterday, 27th July 2021. Pakistan's Central bank retained the benchmark interest rate at 7% after reviewing the national economy in midst of a fourth wave of the coronavirus surging throughout the country. The policy rate is a huge factor that relents the growth and inflationary pressures in an economy. The rate was majorly retained due to the growing consumer and business confidence as the global economy rebounds from the coronavirus. The State Bank had slashed the interest rate by 625 basis points to 7% back in the March-June 2020 in the wake of the covid pandemic wreaking havoc on the struggling industries of Pakistan. In a poll conducted earlier, about 89% of the participants expected this outcome of the session. It was a leap of confidence from the last poll conducted in May when 73% of the participants expected the State Bank to hold the discount rate at this level.
The State Bank Governor, Dr. Raza Baqir, emphasized that the Monetary Policy Committee (MPC) has resorted to holding the 7% discount rate to allow the economy to recover properly. He added that the central bank would not hike the interest rate until the demand shows noticeable growth and becomes sustainable. He echoed the sage economists by reminding them that the State Bank wants to relay a breather to Pakistan's economy before pushing the brakes. The MPC further asserted that the Real Discount Rate (adjusted for inflation) currently stands at -3% which has significantly cushioned the economy and encouraged smaller industries to grow despite the throes of the pandemic.
Dr. Raza Baqir further went on to discuss the current account deficit staged last month. He added that the 11-month streak of the current account surplus was cut short largely due to the loan payments made in June. The MPC further explained that multiple factors including an impending expiration of the federal budget, concurrent payments due to lenders, and import of vaccines, weighed heavily down on the national exchequer. He further iterated that the State Bank expects a rise in exports along with a sustained recovery in the remittance flow till the end of 2021 to once again upend the current account into surplus. Dr. Raza Baqir assured that the current level of the current account deficit (standing at 3% of the GDP) is stable. The MPC reminded that majority of the developing countries stand with a current account deficit due to growth prospects and import dependency. The claims were backed as Dr. Raza Baqir voiced his optimism regarding the GDP growth extending from 3.9% to 5% by the end of FY21-22.
Regarding currency depreciation, Dr. Baqir added that the downfall is largely associated with the strengthening greenback in the global market coupled with high volatility in the oil market which disgruntled almost every oil-importing country, including Pakistan. He further remarked, however, that as the global economy is vying stability, the situation would brighten up in the forthcoming months. Mr. Baqir emphasized that the current account deficit stands at the lowest level in the last decade while the remittances have grown by 25% relative to yesteryear. Combined with proceeds from the recently floated Eurobonds and financial assistance from international lenders including the IMF and the World Bank, both the currency and the deficit would eventually recover as the global market corrects in the following months.
Lastly, the Governor State Bank addressed the rampant inflation in the economy. He stated that despite a hyperinflation scenario that clocked 8.9% inflation last month, the discount rates are deliberately kept below. Mr. Baqir added that the inflation rate was largely within the limits of 7-9% inflation gauged by the State Bank earlier this year. However, he further added that the State Bank is making efforts to curb the unrelenting inflation. He remarked that as the peak summer demand is closing with July, the one-way pressure on the rupee would subsequently plummet and would allow relief in prices.
The MPC has retained the discount rate at 7% for the fifth consecutive time. The policy shows that despite a rebound in growth and prosperity, the threat of the delta variant still looms. Karachi, Pakistan's busiest metropolis and commercial hub, has recently witnessed a considerable surge in infections. The positivity ratio clocked 26% in Karachi as the national figure inched towards 7% positivity. The worrisome situation warrants the decision of the State Bank of Pakistan. Dr. Raza Baqir concluded the session by assuring that despite raging inflation, the State Bank would not resort to a rate hike until the economy fully returns to the pre-pandemic levels of employment and production. He further assuaged the concerns by signifying the future hike in the policy rate would be gradual in nature, contrast to the 2019 hike that shuffled the markets beyond expectation.
Reforms Key to Romania's Resilient Recovery
Over the past decade, Romania has achieved a remarkable track record of high economic growth, sustained poverty reduction, and rising household incomes. An EU member since 2007, the country's economic growth was one of the highest in the EU during the period 2010-2020.
Like the rest of the world, however, Romania has been profoundly impacted by the COVID-19 pandemic. In 2020, the economy contracted by 3.9 percent and the unemployment rate reached 5.5 percent in July before dropping slightly to 5.3 percent in December. Trade and services decreased by 4.7 percent, while sectors such as tourism and hospitality were severely affected. Hard won gains in poverty reduction were temporarily reversed and social and economic inequality increased.
The Romanian government acted swiftly in response to the crisis, providing a fiscal stimulus of 4.4 percent of GDP in 2020 to help keep the economy moving. Economic activity was also supported by a resilient private sector. Today, Romania's economy is showing good signs of recovery and is projected to grow at around 7 percent in 2021, making it one of the few EU economies expected to reach pre-pandemic growth levels this year. This is very promising.
Yet the road ahead remains highly uncertain, and Romania faces several important challenges.
The pandemic has exposed the vulnerability of Romania's institutions to adverse shocks, exacerbated existing fiscal pressures, and widened gaps in healthcare, education, employment, and social protection.
Poverty increased significantly among the population in 2020, especially among vulnerable communities such as the Roma, and remains elevated in 2021 due to the triple-hit of the ongoing pandemic, poor agricultural yields, and declining remittance incomes.
Frontline workers, low-skilled and temporary workers, the self-employed, women, youth, and small businesses have all been disproportionately impacted by the crisis, including through lost salaries, jobs, and opportunities.
The pandemic has also highlighted deep-rooted inequalities. Jobs in the informal sector and critical income via remittances from abroad have been severely limited for communities that depend on them most, especially the Roma, the country's most vulnerable group.
How can Romania address these challenges and ensure a green, resilient, and inclusive recovery for all?
Reforms in several key areas can pave the way forward.
First, tax policy and administration require further progress. If Romania is to spend more on pensions, education, or health, it must boost revenue collection. Currently, Romania collects less than 27 percent of GDP in budget revenue, which is the second lowest share in the EU. Measures to increase revenues and efficiency could include improving tax revenue collection, including through digitalization of tax administration and removal of tax exemptions, for example.
Second, public expenditure priorities require adjustment. With the third lowest public spending per GDP among EU countries, Romania already has limited space to cut expenditures, but could focus on making them more efficient, while addressing pressures stemming from its large public sector wage bill. Public employment and wages, for instance, would benefit from a review of wage structures and linking pay with performance.
Third, ensuring sustainability of the country's pension fund is a high priority. The deficit of the pension fund is currently around 2 percent of GDP, which is subsidized from the state budget. The fund would therefore benefit from closer examination of the pension indexation formula, the number of years of contribution, and the role of special pensions.
Fourth is reform and restructuring of State-Owned Enterprises, which play a significant role in Romania's economy. SOEs account for about 4.5 percent of employment and are dominant in vital sectors such as transport and energy. Immediate steps could include improving corporate governance of SOEs and careful analysis of the selection and reward of SOE executives and non-executive bodies, which must be done objectively to ensure that management acts in the best interest of companies.
Finally, enhancing social protection must be central to the government's efforts to boost effectiveness of the public sector and deliver better services for citizens. Better targeted social assistance will be more effective in reaching and supporting vulnerable households and individuals. Strategic investments in infrastructure, people's skills development, and public services can also help close the large gaps that exist across regions.
None of this will be possible without sustained commitment and dedicated resources. Fortunately, Romania will be able to access significant EU funds through its National Recovery and Resilience Plan, which will enable greater investment in large and important sectors such as transportation, infrastructure to support greater deployment of renewable energy, education, and healthcare.
Achieving a resilient post-pandemic recovery will also mean advancing in critical areas like green transition and digital transformation – major new opportunities to generate substantial returns on investment for Romania's economy.
I recently returned from my first official trip to Romania where I met with country and government leaders, civil society representatives, academia, and members of the local community. We discussed a wide range of topics including reforms, fiscal consolidation, social inclusion, renewably energy, and disaster risk management. I was highly impressed by their determination to see Romania emerge even stronger from the pandemic. I believe it is possible. To this end, I reiterated the World Bank's continued support to all Romanians for a safe, bright, and prosperous future.
First appeared in Romanian language in Digi24.ro, via World Bank