India's Saffronised economics: Burgeoning Sino-Indian trade amid China-boycott calls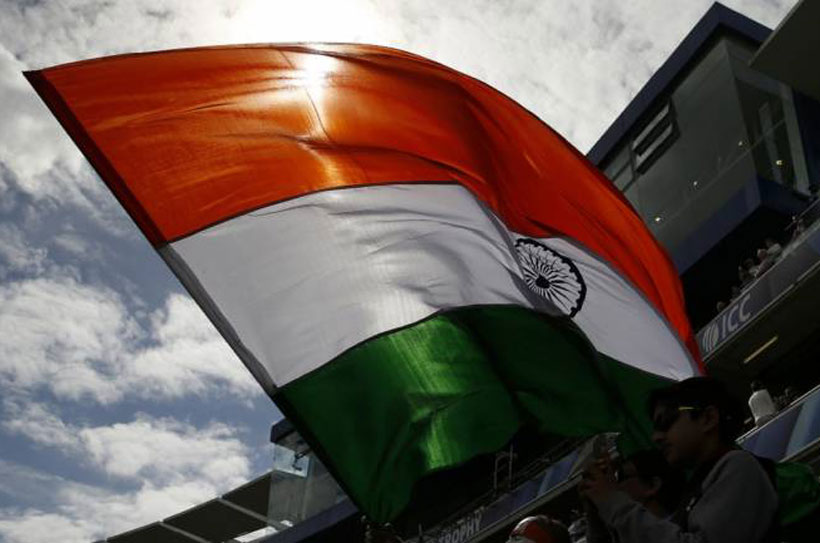 It appears Indian economics, too, is getting radicalised. Aside from shady efforts to isolate Pakistan under FATF, India is furious at China also. India tried to boycott import of Cheap Chinese electronic goods, particularly transistors/chips. Through aid injections, it weaned away some SAARC countries from attending scheduled conference in Pakistan. India's developmental assistance to six neighbouring countries in South Asia over the last four fiscal years amounted to over Rs 211 billion. The countries are Afghanistan, Bangladesh, Bhutan, Maldives, Nepal and Sri Lanka.
India's politically-stringed aid
India extended developmental assistance to six neighbouring countries. The total aid to Afghanistan from 2014-15 to 2017-18 was Rs 22.32 billion, to Bangladesh it was Rs 5.14 billion, and to Bhutan it was Rs 156.8 billion. The developmental assistance to Maldives during the same period was Rs 2.7 billion, to Nepal it was Rs 13.22 billion, and to Sri Lanka it was Rs 10.8 billion. India has built a dam in Afghanistan and making 11 more there. She has committed Rs 45 billion for Bhutan's 11th Plan – about 68 per cent of the total external assistance received. Another Rs 5 billion came in from India as part of the economic stimulus plan.
Modi visited only such countries that as could promise to isolate Pakistan. Between 2014 and 2018, over Rs 2,021 crore was spent on chartered flights, maintenance of aircraft and hotline facilities during Prime Minister Narendra Modi's visits to top 10 countries from where India has received the maximum foreign-domestic investment inflows. Foreign Direct Investments grew from US$ 30,930.5 million in 2014, to US$ 43478.27 million in 2017. A total of Rs 1,583.18 crore was spent on maintenance of Modi's aircraft and Rs 429.25 crore on chartered flights during the period between June 15, 2014 and December 3, 2018. The total expenditure on hotline was Rs 9.11 crore. Modi visited over 55 countries in 48 foreign trips since taking over as prime minister in May 2014. Over Rs 1,346 crore was incurred on chartered flights, maintenance of aircraft and hotline facilities during Manmohan Singh's foreign visits from 2009-10 till 2013-14 during UPA-II.
The trading community also stands saffronised. The Confederation of All India Traders announced, "The time has come when China should suffer due to its proximity with Pakistan. The Confederation represents 70 million traders. It burnt Chinese goods on March 19 to "teach a lesson" to China. In a statement, the Confederation said. "It has launched a national campaign to boycott Chinese goods among the trading community of the country, calling the traders not to sell or buy Chinese goods."
Chinese Xiaomi-Inc mobile phones and toys are ubiquitous in India. Trade between the countries grew to nearly $90 billion in the year ending March 2018.
Ashwani Mahajan, a leader of the Swadeshi Jagran Manch, also, called for a boycott of Chinese goods. He also wrote to Prime Minister Narendra Modi recommending that India should slap higher tariffs on Beijing. The Manch is the economic wing of the Rashtriya Swayamsevak Sangh, a Hindu nationalist group with close ties to the ruling Bharatiya Janata Party. Yoga guru Baba Ramdev also called for a ban on Chinese goods in the country.
Sino-Indian trade
The bilateral trade will cross the US$ 100 billion mark this year. However, this figure includes a deficit of US$ 58 billion for India and it has been increasing over the years. India's bilateral trade deficit with China plus Hong Kong is about a third of its total trade deficit with all countries put together. Trade deficit with China came down by US$10 billion in the fiscal year ended March 2019 to $58 billion (in over US$ 80 billion trade). Decrease is illusory.
China has begun to ship some of its products through Hong Kong rather than its domestic ports. The combined Indian trade deficit with China plus Hong Kong has not reduced. India's bilateral trade deficit with China plus Hong Kong is about a third of its total trade deficit with all countries put together. That with China alone is around a quarter of the total trade deficit.
The International Monetary Fund (IMF) has taken a closer look at the problem of bilateral trade imbalances in its latest World Economic Outlook, based on a study of 63 countries over 20 years.
First, while basic macroeconomic accounting tells us that China runs a huge trade surplus because it saves more than it invests, it has also been strongly interventionist in the way it has managed its exchange rate. Its sustained currency manipulation is reflected in its $3 trillion foreign exchange reserves. Besides, China uses subsidies to promote its domestic industry, giving it an unfair advantage in many areas. India fears bilateral trade deficit has become part of a larger geostrategic dilemma.
This is especially true of specific items such as consumer electronics, telecom equipment and power equipment. India ignores its uncompetitive goods in global market.
Aside from gung-ho, India's trade ministry said in an email the country can't take any unilateral punitive action against a fellow member of the World Trade Organisation. India could not boycott import of China-made transistors that accounted for 81.9 percent of India's transistor imports in 2017. The transistors are an input to almost all Indian electronic goods and machinery. India cannot afford to switch to home-made expensive alternative. These imports also contain embodied technologies, particularly semiconductors, fertilizer and pharmaceutical.
Despite political differences, the world is cooperating on economic issues. It is India's own interest not to subordinate economics to political expediency.
Bilateral tariffs
Retaliatory tariffs are unlikely to `soften' China. Indian consumers may still not buy Indian goods. They may prefer to goods from countries other than China. Besides, China may route its products through other countries like Hong Kong. The solution lies in making Indian goods cost-effective substitutes against Chinese goods.
Rising wages in China are making Chinese goods more expensive. But, it is Vietnam, Indonesia, Bangladesh, Malaysia and the Philippines, not India, that are taking advantage of it. India needs to
Create niched in global markets and supply chains. Foxconn Technology Co. Ltd will begin mass-producing Apple iPhones at its factory outside Chennai this year. The Taiwanese company also makes phones for Xiaomi and Nokia in India. Such industrial projects should serve conveyor belts for India's entry into international markets.
Trump's wavering support
Both Trump and Modi hoped to isolate thorny trade issues from their geopolitical ties as both countries positioned themselves in Asia against an increasingly assertive China. The USA has conjured up an anti-China strategic alliance — which includes the so-called Quadrilateral Security Dialogue between the US, India, Japan and Australia. Even assuming it to be intact, it appears India and the USA appears to be headed for a bout of turbulence.
The Trump administration notified Congress (March 6, 2019) that it wants to scrap trade concessions for India, the largest beneficiary of the so-called generalised system of preferences that impacts $5.7 billion worth of goods. The move is symbolic. It affects just a fraction of India's trade flows. But it is significant as it is in sync with India's ennui towards China in view of her `hold' on declaring a Pakistani religious leader `terrorist'.
The USA is finding it hard to maintain trade restrictions, for instance on Turkey, while treating India as a protégé. The USA cannot keep up unequal trade practices for long. US pulled out of Trans-Pacific Partnership trade deal that would have more closely tied Asian economies to Washington, despite pleas from regional allies such as Japan. Trump can't remain unruffled by Indian customs duty hikes, expanded import substitution rules and domestic price caps.
Oil- import waiver
Washington policy makers are uneasy with India, with a history of non-alignment. Around May 2019, Washington may withdraw waiver to India on oil imports from Iran, and press for increased oil, natural gas and coal imports from the US. India says it is prepared to meet scrapping of preferential US trade concessions. Oil crunch would pinch, but India does not like to be seen buckling to American pressure.
India's anachronistic saffronomics detrimental to her economic future
China's role under World Trade Organisation and in BRIC (Brazil, Russia, India and China) would force India to shun its spurious repugnance to BRI. In 1990, BRIC countries accounted for 11% of global gross domestic product (GDP), by 2014 nearly 30%. These countries are not a political alliance, like the European Union or a formal trading association. Yet they have power as an economic bloc.
By 2050 (with China as a sole hegemon), these economies, including India, would be wealthier than most of the current major economic powers. Columbia University established the BRICLab, where students examine foreign, domestic, and financial policies of BRIC members. China and India are destined to become the world's dominant suppliers of manufactured goods and services by 2050.
Brazil and Russia will become dominant suppliers of raw materials. BRIC expanded to include South Africa as the fifth nation in 2010.
RCEP, being negotiated between India, China, the 10-member ASEAN, Japan, South Korea, Australia and New Zealand, may result in the largest free trade bloc in the world covering about 3.5 billion people and 30 per cent of the world's Gross Domestic Product. Apart from producer goods, the areas being negotiated include services, investments, intellectual property and government procurement.
China wants India to give concessions it has given the ASEAN countries. India has refused to do so as it is eliminating duties on more than 80 per cent items with ASEAN under a free-trade agreement. India ostensibly wants to protect domestic industry against competition from cheap Chinese goods.
Suggestion
India should not let narrow political interests smother broader economic interests. It should welcome Chinese investment in energy security, and infrastructure, such as roads and railways, industrial parks and in the food processing sector. To attract Chinese tourists, India should expand its hospitality sector please Chinese palate. In 2018, the total number of travellers from China to India and vice versa added up to just one million. India could attract more Chinese visitors by alluring them with promise of an unparalleled mélange of heritage, adventure, wellness, medical and spiritual well-being.
WEF 2020: A Blank Check on Climate Change Costs
At the WEF Davos 2020, is there already a blank check issued from stakeholder capitalists to Greta Thunberg to go and fix global climate damages? If not, too bad…just relax full payment may be coming.
First some facts; big and small governments have no money, big businesses have no money, what disappears in heavenly bushes of the paradise-accounting always stays there. The world is basically broke to fix this monumental problem; broke it's mentally and crushed morally, broke is also the global populace, exhausted and restless, unless their survival on sustenance, equality and social justice not addressed at much faster rate over populism mobs may appear.
The Blank Check: Enters the five million small medium businesses of the world; a super economic force to reckon with on platform economy.
In broader strokes, as a simple example, The United States Business Administration, the SBA has some 13 million small medium size enterprises as members. Now imagine, if five million of such enterprises, already doing USD$2-5 million in annual turnover were placed on national mobilization of entrepreneurialism to boost special skills on innovative excellence to produce exportable quality. Now imagine if each one added only one-million in additional revenue to their current operations what will happen, basic math. Five million small enterprises times one million new revenue each equals 5,000,000 x 1,000,000 = 1,000,000,000,000 or one trillion.
Now imagine, if there were 25 million such enterprises scattered across the world, each adding two million dollars as a base per year that will be 50 trillion dollars… or 10 five times the revenue of the world's five largest and most powerful technology companies. This is a wake-up call to exhausted economies. These operations are less new funding dependant they are execution hungry and deployment starved.
There are some 100 million SME in such mix around the world; if mobilized on national entrepreneurial platforms would have enough strength to help and fix local community issues, as entrepreneurs by their DNA are cause centric and will take care of such global climate issues, unlike short term shareholders on money schemes. The lack of discussion on SME revival are main reason, such silence proves lack of vision and global-age knowledge on entrepreneurial transformation and most importantly about global consumption and how to create real value creation. The spotlight on hedge funded value manipulations take all the attention and systematically the entrepreneurial talent of SME suppressed for not being glamorous enough on talk shows over earth shattering robotic technologies.
Fact: The world can easily absorb unlimited exportable ideas in unlimited vertical markets. Fact: The well-designed innovative ideas are worthy of such quadrupled volumes. Fact: The entrepreneurial and dormant talents of a nation are capable of such tasks. Fact: The new global age skills, knowledge and execution are now the missing links
The world is changing fast; this is no longer a cliché, now a serious warning: You can always tryout a change and start with some 500 small and medium enterprises in your own local region on national mobilization of entrepreneurialism protocols and measure the impact of innovative excellence on the local grassroots prosperity. Currently there are already 11,000 Chamber of Commerce in the world with combined membership of 45 million, somewhere here in lack of digital platforms are 25 million enterprises eager and ready to boost their revenues by million each. The art and science of global showcasing of its members with global bounce is a solid start on export strategy. Bold and open debates will streamline the fears of missing skills at the top to tackle such large scale deployments.
The rest is easy
UNDP: Reshaping the Global Development Agenda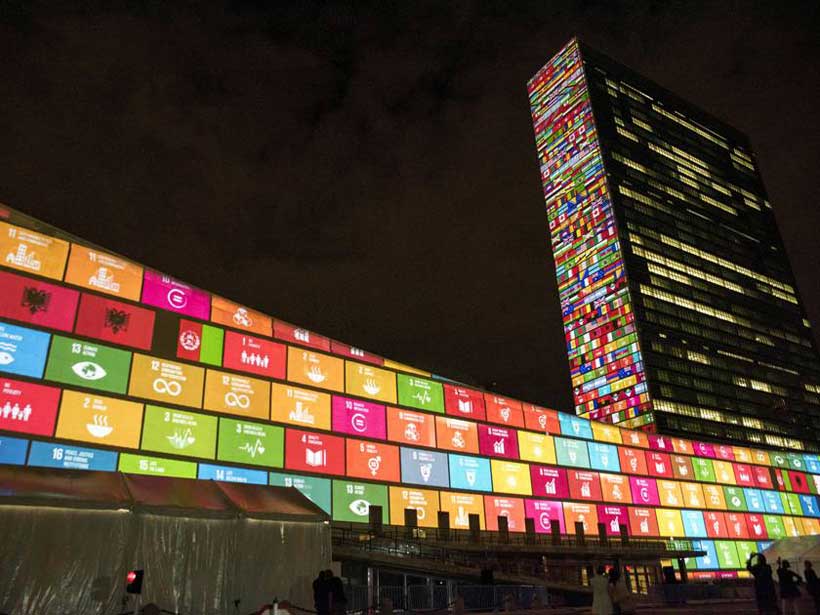 The establishment of United Nations Development Programme (UNDP) ushered a new era during the course of United Nations (UNs) exemplary journey. In September 2000 at the Millennium Summit the world leaders pledged to reduce poverty by 2015 focusing on the eight Millennium Development Goals (MDGs) . After all, the UNDP has been able to take the lead in accomplishing global impact on humanitarian priorities. As a result of this effort the UNDP played a pivotal role in taking a billion people out of extreme poverty by reducing global poverty by half over the last 30 years. This was closely related to the UNDP's visionary leadership reshaped the future of the global sustainable development agenda in the shortest possible time. Over the years UNDP projects have had measurable success in protecting the environment. For example the UNDP allocated over US$ 5600 million supporting nearly 4600 new projects worldwide (UNDP, 2019). Of this the largest recipients in 2019 were Afghanistan, with an estimated total of US$ 530 million. The recent initiatives implemented by the UN development agency will begin to impact systematically and begin to grow in magnitude touching all aspects of human life over the coming decades.
One of the most important components of the UNDP journey was the Human Development Report (HDR) that paved the way to discuss the meanings and measurements of human development that can enlarge people's choices. Speaking at the launch of 2019 Human Development Report on 11 December 2019 the current Administrator of the United Nations Development Programme Achim Steiner said, "In terms of productivity, the report shows that the growing market power of employers is linked to a declining income share for workers. It argues that anti-trust and other policies are key to address the imbalances of market power". It is noteworthy to mention after more than five decades of global outreach the UN development agency seeks to adopt a strategy addressing inequality and social exclusion, preventing and mitigating conflicts and disasters, economic recovery, development planning and inclusive sustainable growth.
Globally climate change has been a concern in the recent years. Renewable energy is considered to be one of the alternatives that can combat global warming and stabilise the climate. Roughly US$2.5 billion has been provided to 140 countries for climate change initiatives and the UNDP was the largest implementer in combating climate change globally.
Another major area of worldwide concern was the displacement of people due to armed conflicts. The United Nations High Commissioner for Refugees (UNHCR), Global Trends report findings shows conflict and violence have forcibly displaced 65.3 million people globally. The adoption of conflict and development analysis (CDA) tools designed by the UNDP for building practitioners aims to strengthen peace and security in war and in post-war countries. However the UNDP remains committed to successfully strengthen democracy and good governance through transparent institutionalizing process in developing nations.. Infrastructures for Peace can be an important tool to prevent conflicts. By laying a solid foundation for Peace initiative designed by UNDP to strengthen the capacity and to manage conflict is one such successful programme. Today the United Nations Development Programme (UNDP) plays a fundamental responsibility with worldwide communities to address global, regional and national challenges. Since its inception the United Nations development agency has made significant solutions to world's most pressing problems.
China-Pakistan Economic Corridor: Promoting Perspectives from Pakistan
China-Pakistan Economic Corridor (CPEC) is defined by the Government of Pakistan as "the growth axis and development belt featuring complementary advantage, collaboration, mutual benefits and common prosperity." The mega-project is one of the largest bilateral investment (US$52 billion) underway anywhere in the world. Despite all the advantages, international media has shown weariness on CPEC on grounds of 'debt trap and transparency,' largely swayed by great power states who fear geopolitical repercussions. For a grandeur development program such as CPEC, it is natural to have opposition from states having vested interests of power. Therefore, in order to strengthen CPEC and make it inclusive, there is a need to strategically market CPEC at international platforms to address the apprehensions of regional and international partners.
A flagship project of the Belt and Road Initiative (BRI), CPEC is in tandem with President Xi Jinping's vision of 'Chinese dream', which avows to commercially link China to Africa, Europe and the Persian Gulf by ways of land and maritime routes. CPEC infrastructure projects, similarly in recognition of the vision comprises of mega-network of highways, railways, and energy pipelines to link Western China to the Arabian Ocean via the Gwadar Port. Pakistan and China have an efficacious history of economic cooperation; developments as diverse as the Karakoram Highway, Thar Coal Power Project, Karachi-Gwadar Coastal Highway, Chashma Nuclear Power Plant, and a number of hydro-power projects was achieved as a result of the bilateral partnership.
Pakistan's business environment has considerably improved in recent years, as result of CPEC investment and projects. It is now ranked by World Bank Ease of Doing Business as 108 among 190, a considerable improvement by 28 places. Moody's International has also upgraded Pakistan rating outlook to 'stable' from 'negative'. Foreign companies, such as Hong Kong based Hutchinson Port Holdings have invested $240 million for the up gradation of container terminal at Karachi Port, which recently made history by welcoming largest ever container vessel in the country. According to the Parliamentary Secretary for Planning Development and Reform, Pakistan has completed 13 projects worth around 11 billion dollars, while 13 projects worth 18 billion dollars are under underway, and another 21 billion dollar projects are in the pipeline. According to estimates by financial pundits, the success of CPEC can provide a growth rate of 10 to 15 percent by 2030 to Pakistan's economy.
A number of initiatives have been taken by the public and private sector institutes in Pakistan, to raise awareness regarding CPEC prospects and opportunities. International CPEC Workshop (ICPECW), Obortunity, a 2.5 weeks international learning and networking platform is annually organized by National Defence University (NDU), Islamabad. The workshops is based on lecture-discussions from leading experts on CPEC and BRI, comprising of networking dinners, seminars and meeting with leaders of state institutions in China and Pakistan. The 1st ICPECW was held from 17th April to 3rd May 2019 at Gwadar, Beijing and Islamabad. The 2nd International CPEC Workshop (ICPECW) will similarly be held from 2nd March to 19th March 2020, as a dedicated CPEC platform to bridge the gap between private and government circles. An initiative was also taken by Higher Education Commission (HEC), which established CPEC Consortium of Universities in Islamabad to promote business-to-business linkages between China and Pakistan. The scope of the Consortium has recently been enhanced by adding 56 universities from the two countries, to cover all major areas of higher education.
Nevertheless, Pakistan needs to take similar initiatives at international level. Foreign Office along with various international trade missions maybe tasked to hold seminars, workshops and conferences to raise awareness regarding CPEC. Regional organizations including the Shanghai Cooperation Organization (SCO), South Asian Association for Regional Cooperation (SAARC) and the Organization Islamic Cooperation (OIC) maybe taken into the loop for raising awareness regarding investment and growth opportunities of CPEC. It maybe added that strong economic ties has the prospective of pacifying antagonistic rivalry and lead to cooperation in other strategic areas.
The turn in global events have aggravated the Western anxieties regarding the BRI as consisting of 'predatory initiatives' and CPEC has unfortunately become part of the spectra. The fact nevertheless is that 90 percent of developing country's debt, including that of Pakistan is outstanding to Western institutions and countries. It is also striking to note that China as a result of indigenous reforms was successfully able to pull over 800 million people out of poverty, whereas according to analysts Pakistan continues to be meshed in cycles of stagnated growth and debt trap, despite the assistance of IMF. A diplomatic effort to promote Pakistan's discourse on CPEC in the long-run would help enhance the scope of the project and gain the confidence of global investors.