President Xi Aims and Ambitions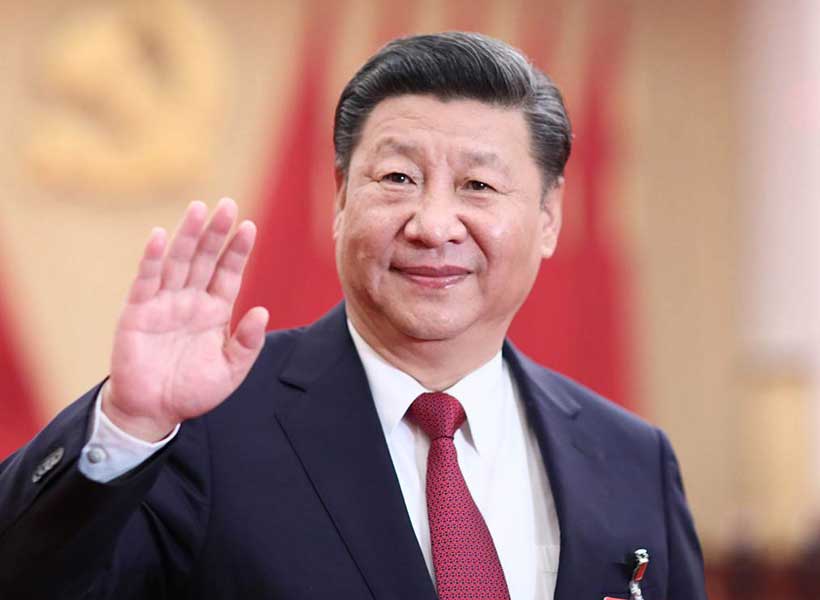 Since coming to power in 2012, Chinese President Xi Jinping has directed a more active foreign policy and advocated for China to play a larger role in global governance. Last year, China chaired the Hangzhou G20 Summit and ratified the Paris Agreement on climate change. This year, China held an international cooperation forum on the Belt and Road Initiative and in September will convene the ninth BRICS summit in Xiamen. Amid strong anti-globalization sentiments in Europe and the U.S., there is a debate over what Xi's aims and intentions are in his effort to build new Chinese multilateral mechanisms for global governance, such as the Asian Infrastructural Investment Bank, and reform existing institutions
Over the course of this year, the world has seen the United States step back from its role in global governance and walk away from deals like the Trans-Pacific Partnership and Paris Climate Agreement. The retreat has raised questions about how the United States will respond to global crises escalating around the world. From violent extremism to displaced refugees, 2017 has seen far-reaching strife and calamity still to be addressed in 2018. Against this backdrop, China is making further inroads in expanding economically and asserting itself in global affairs. At the same time, China is hesitant to play a leadership role in areas where the United States is retreating and has to contend with ongoing disputes in its own backyard, including North Korea. What might the world look like in the year ahead in terms of hotspots of conflicts and how should governments and institutions tackle pressing crises?
With his inaugural visit to the Asia-Pacific region taking place just two weeks after President Xi Jinping's elevation at the 19th Party Congress, President Donald Trump's stop in China will be among the most consequential. The United States would like to partner more closely with China on pressing issues like addressing the threat posed by North Korea's nuclear weapons program. At the same time, the Trump administration has expressed concerns about China's respect for the international rules-based order and discriminatory Chinese trade and economic policies. During Xi Jinping's first state visit to the United States in 2015, much attention was placed on agreements made by the two leaders on cybersecurity and commitments on South China Sea policy. Less well known is that the two nations signed a memorandum of understanding (MoU) to designate funding toward cooperation on international development. The agreement serves as a guiding framework for curbing global poverty through cooperation on issues like food security, public health, and humanitarian assistance and disaster response.
The United States has begun modernizing its nuclear program even as the Trump administration continues to inject new uncertainties into the future of U.S. nuclear policy and the U.S.-China nuclear and strategic security relationship. Efforts to maintain strategic stability between Washington and Beijing are also facing challenges from U.S. allies in the region. Japan worries that a stable U.S.-China nuclear relationship would embolden China to take more aggressive military action against Japan and other regional actors. South Korea has also expressed concerns over how the U.S.-China relationship may impact U.S. deterrence and security guarantees for South Korea. The United States has long played a key role in the North Atlantic Treaty Organization, but President Trump has called NATO "obsolete" and criticized other members for not paying their fair share in military spending. The future of NATO and U.S. alliances in the region could hang in the balance as the Trump administration shifts focus to the "America first" agenda. At the same time, elections in France, the Netherlands, and Germany are also putting a strain on the EU as populist candidates gain more ground among voters. While European heads of state have expressed hope that key players like U.S. Secretary of Defense James Mattis will help preserve the transatlantic alliance, China could benefit from a U.S. retreat. It is promoting its Belt and Road Initiative, and some European countries have thus far been receptive to the deals offered.
The Middle East has historically been a strong focus of U.S. foreign policy; China, as part of its rise as a global power, is increasingly looking to grow its economic engagement in the region. But questions remain regarding the ability of the two countries to cooperate in the Middle East. While the United States reviews its policy in the region, the Trump administration has vocalized strong positions on issues such as the Iran nuclear deal and even taken military actions on Syria. At the same time, China is focusing on promoting its Belt and Road Initiative in the Middle East and continues to make technology investments in countries like Israel.
China and Russia have established closer ties under the leadership of Xi Jinping and Vladimir Putin, forging large-scale energy and economic ties, conducting joint naval exercises, and signing treaties to reaffirm their strategic partnership. While world leaders hoped the United States and Russia would focus on areas in which to cooperate in the post-Cold War era, more emphasis has been placed on competition. Rhetoric from U.S. President Donald Trump's administration, though, has renewed discussions about a possible improvement of U.S.-Russia relations that has the potential to shift the great power dynamics.
"Traditionally, China and Pakistan have cooperated closely at the strategic and political levels. Now the two nations are making efforts to expand their bilateral collaboration economically as well. The construction of the China-Pakistan Economic Corridor (CPEC) is a milestone that signifies this shift."Over the past few years, security tensions in the Asia-Pacific have increased, raising the question of how to ensure continued strategic stability between the world's great powers. This region is home to five nuclear states—China, Russia, India, Pakistan, and the United States—in addition to nuclear programs in North Korea and Iran.
U.S. government's Asia policy is deeply uncertain. While North Korea continues to carry out more sophisticated nuclear tests and tensions escalate in the South China Sea, U.S.-China cooperation is more important than ever for regional stability in the Asia-Pacific. However, a growing number of cyber disputes is challenging the relationship between the two major powers. How will these foreign policy issues in Asia be perceived and addressed by the Trump administration? The Western Pacific is experiencing a fundamental and potentially destabilizing military and economic power transition driven primarily by China's economic and military rise and a corresponding relative decline in American power. Efforts by the United States or China to secure future predominance will prove futile and dangerous, given a host of security, economic, and diplomatic factors. Instead, creating a stable de facto balance of power is necessary and feasible for both countries. This shift could take the form of a more durable balance that would necessitate major regional changes that would be difficult to achieve, or a more feasible but less stable balance involving more modest adjustments. The incremental, conditional process this would entail involves developing domestic consensus, securing allied and friendly support, deepening U.S.-China dialogue, and achieving interlinked changes in several existing regional security policies.
A highly stable balance would necessitate substantial progress on several security hotspots, including the creation of a unified, largely nonaligned Korean Peninsula, a demilitarized Taiwan Strait, and militarily limited, jointly developed East and South China Seas. It would also encompass a more open economic environment characterized by an inclusive, region-wide trade and investment agreement. A more attainable though less stable balance instead would involve joint efforts to sustain a regional free trade and investment system short of a comprehensive regional trade agreement, as well as shared understandings regarding potential crisis contingencies on the Korean Peninsula and Taiwan. The magnitude and scope of relative military and economic strength between the major powers of the region are decisive in determining the pace, scale, and intensity of security competitions. Delaying or futilely pursuing either Chinese or American predominance will put the region at greater risk. The most stable and preferable outcome would involve major changes to volatile regional hotspots, whereas a more modest vision would be more feasible albeit less stable.
China will almost certainly manage to significantly increase its economic and military capabilities vis-à-vis the United States and its allies. Moreover, Washington and Beijing handle volatile regional issues very differently, and their respective offense-oriented escalatory military doctrines are likely to persist under existing conditions, increasing the likelihood of severe crises. Key U.S. allies will probably remain unwilling and unable to compensate for America's relative decline. Last year, China and the EU celebrated forty years of diplomatic relations. The EU's leading foreign policy official, Federica Mogherini, visited Beijing for the first time and advocated greater EU engagement in Asia. Chinese President Xi Jinping, meanwhile, traveled to the UK and later hosted state visits from Germany and France. Much of this diplomatic activity focused on upgrading cooperation between China and Europe on investment and trade as a way to deepen their strategic partnership.
China's Belt and Road initiative aims to extend infrastructure and connectivity across Eurasia from the Asia-Pacific to Europe. It includes the overland Silk Road Economic Belt across Central Asia and the Twenty-First-Century Maritime Silk Road, which will span Southeast Asia. Since Chinese President Xi Jinping announced these initiatives in 2013, they have been actively discussed both within China and abroad. However, so far few infrastructure projects have been enacted and the proposal remains at an early stage. Civil and proxy wars have destabilized Syria, Libya, and Yemen, and Egypt is experiencing a domestic insurgency. Although instability in the Middle East remains widespread, China continues to deepen its ties in the region. In January 2016, Xi Jinping embarked on his first state visit to the Middle East as president of China, just days after Beijing released its first-ever policy paper on the region. President Xi Jinping appears to have ushered in a more assertive, proactive foreign policy approach than that of his predecessors—as high-profile initiatives like the Belt and Road make clear. Yet core principles of Chinese diplomacy have long been shaped by traditional Chinese cultural concepts that remain relevant today. As President Xi charts China's foreign policy course in the years ahead, elements of continuity and change will continue to coexist.
The increasing aspirations of the economic giant China are likely to have lasting impact on the regional security and economic development of the South Asian states. Coupled with the Chinese approach of "non-intervention in internal matters" the idea of inclusive development under the Chinese "Belt and Road Initiative" (BRI) has laid the foundation for infrastructural and human development in the region. The China-Pakistan Economic Corridor (CPEC) is one of the flagship projects of the BRI, under which China is making large overseas investments in Pakistan. China and Pakistan have often repeated their stances that the CPEC is an economic corridor and a major stabilizing factor in the volatile and uncertain regional security paradigm of South Asia.
"Donald Trump elected as the US president and his America First foreign policy mantle, and Xi Jinping emerging from the newly-ended 19th National Congress of Communist Party of China even more powerful and vowing to rejuvenate his country, Sino-US relations had entered a period of turbulence and uncertainty…no-apology preachers of China Dream and America First, both Xi and Trump vowed to see their policies and agendas set in motion under their watch…How these two different visions with heavy dose of nationalist flavours can proceed smoothly against each other, especially at the backdrop of an emerging power transition, is an open question…However, for all the challenges and alarms, there's still room for optimism of the future of China-US relations.
South Korea! Leave China behind and Advance on India & SEA
Korean companies must challenge new the business world order to survive. South Korea has a strong domestic economy and has some of the leading technology companies.
Now, previous success won't guarantee success in the future. We are expecting a generation that will have the ability to create new and shiny things.
There is no longer continuous growth in this new era, even for major companies like Samsung or other leading Korean companies
The US-China trade deal has broken down and G2 is standing off by imposing duties each other. US maintains its stance on China, by claiming that China should stop extortion of IPs, compulsory technology transfer and provision of government's subsidies as it provokes unfair competitions with other nations.
When the Japanese government finally nationalized Senkaku Islands which had been embroiled in a territorial dispute 2012, violent anti-Japanese protests broke out in China. As a result, losses of Japanese firms in China amounted to over U$100 million and Japan's export to Chine quickly dropped by U$6,758 million. In consequence, Korea topped the market share of imported goods in China, beating out Japan.
Thereupon, the Japanese government immediately prepared multilateral countermeasures such as compensation of goods and services, numerous inducements from the central government and development of alternative markets. Some firms withdrew their investments from China and chose to transfer business to SEA or return to their homeland. Irrespective of China's anti-Japanese sentiments, Japanese firms clenched their tooth and attacked the China market more meticulously.
Firms of Korea, Japan and Taiwan have extended their existences in South-Eastern Asia markets to reduce its dependence on the China market for the last few years.
Since Korea and US decided to deploy the THAAD in the Korean peninsula, Chinese authorities took retaliatory measures including no chartered flights to Korea, no subsidies for vehicles equipped with Korean batteries, and business suspension against Lotte Mart, following a ban on the Korean Wave.
Now time has come for Korean firms to accelerate its advance on ASEAN nations with 630 million populations and India having world-top populations in 7 years. Korean firms had already started the investment into SEA nations a few years ago and Korea's ODI into ASEAN nations surpassed that into China as of 2014.
The nation most invested by Korean firms is Vietnam. Korean firms' entry into Vietnam is expanding up to every field of industries such as electronics, steel, construction, and services including finance, law, etc.
Lotte, the worst victim of a THAAD conflict between Korea and China is also a representative firm knocking on the Vietnam market. Lotte is strengthening its marketing focusing on a middle class of Vietnam which shows an outburst recently. Hence, now is the best time for firms to launch a project which aims to extend the export market of Korea to SEA. Korea needs to devote all one's energy to developing the market in Singapore, Thailand, Vietnam, Cambodia, Indonesia, Malaysia and Myanmar.
Let's advance on South Asia including India, Sri Lanka and Bangladesh.
Korea must learn lessons from Japan and Taiwan having experienced China's economic retaliation earlier.
When a territorial conflict with Japan over Senkaku Islands became an issue 2010, China gave economic retaliation such as an embargo on rare-earth resources, rare metals essential for electronic devices. China also reined back Chinese tourism to Japan and investigated Toyota Motor for the bribery charge. When the Japanese government declared nationalization of Senkaku Islands 2012, China even launched the boycott campaign against Japanese products. Those events served as a momentum for multinational corporations of Japan to migrate to SEA.
Japanese firms began to move their production bases in China to SEA.
For Taiwan, China imposed economic sanctions such as a ban on Chinese tourism to Taiwan as soon as Tsai Ing Wen; a presidential candidate won the election.
It was reported that the number of Chinese tourists to Taiwan had decreased by 55% compared to the previous year.
Taiwan also paid attention to SEA. Taiwan made a lot of effort into development of new markets, introducing a visa waiver program for the Thai, etc.
The ratio of Taiwan's ODI into China once reached 84%, but presently it has dropped to 51%. On the contrary, the ratio of Taiwan's ODI into SEA has doubled during 2011~2015. Now, the ratio is 15%, having jumped from only 6% during 2006~2010.
Here are few serious questions to ask to Korean firms having entered into China.
Has China accomplished the satisfactory national interest that it expected, through economic retaliation on Korean firms?
Has China truly advocated Korean firms' interest as a partner?
Has China, as a partner, truly protected those technologies given by Korean firms?
Now, Korean Fleets! Leave China behind and Advance on India & SEA!
The SCO needs strategic consensus and cooperation in an era of uncertainties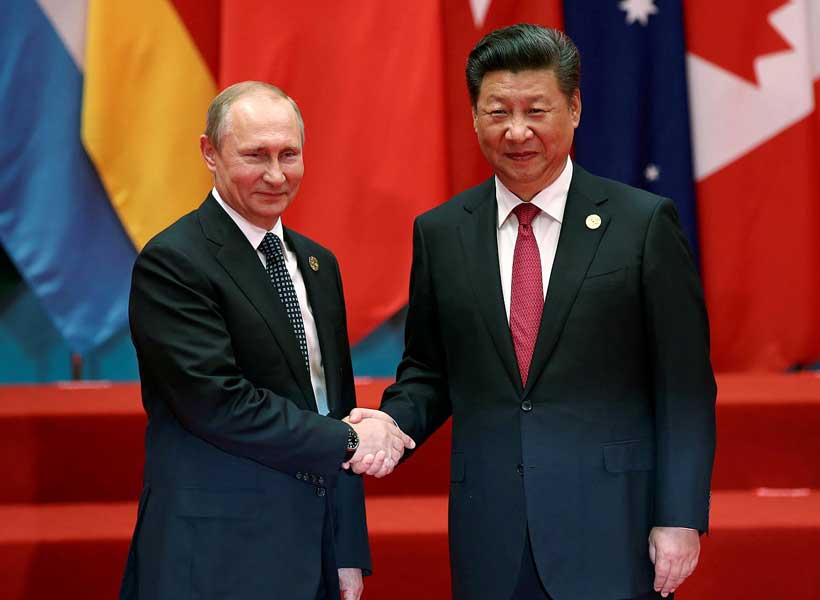 During his latest state visit to Russia, Chinese President Xi Jinping and his Russian counterpart Putin agreed to bring the two countries' relationship to a "new era of greater development at a higher level". Given this, the two core member states and the driving force of the Shanghai Cooperation Organization (SCO), China and Russia, will be expected to facilitate a broader prospect for the cooperation among the SCO member states in accordance with the "Shanghai spirit" during the 19th meeting of the Council of Heads of State of the SCO that was scheduled on June 4in Bishkek.
Founded in 2001, the original six-states of the SCO—China, Russia, Kazakhstan, Kyrgyz, Tajikistan and Uzbekistan—signed "The Shanghai Cooperation Organization Charter". It puts the priorities on mutual trust and neighborliness among the member states; and joint efforts to ensure peace, security and stability in the region; and to build up a democratic, fair and rational international order. Since then, these are enshrined into the "Shanghai Spirit" that upholds internally mutual trust, reciprocal consultations, respect for cultural diversity and common development and externally non-alignment, non-targeting any third party, and inclusiveness. From the very beginning, it has been an important mission for the organization to fight against the "three evils", which refer to terrorism, separatism, and extremism. The concept was first defined in June 2001 during the first SCO summit. Since then, taking regional security and stability as a priority, the SCO has been making unremitting efforts to crack down on the "three evils" in joint efforts to advance the cooperation and development.
True, the SCO has undergone a substantial development since its inception and now becomes a comprehensive regional organization with the profound dimensions beyond the region. Looking into the geographical locations of the eight SCO member states, it is surely the largest regional security organization in the world, accounting for nearly half of the world's population and over 1/5 of global GDP, not to mention two permanent members of UN Security Council—China and Russia; and two most populous nations on the Earth—China and India. During the previous 17 years, the SCO has developed into a vigorous platform with upholding the Shanghai Spirit based on the inclusiveness and common development. According to the current SCO Secretary-General Vladimir Norov, the SCO will continue close cooperation with the aim of implementing the UN Global Counter-Terrorism Strategy including joint activities and recommendations of the relevant UN Security Council resolutions. For sure, with its all full members alongside four observer states and six dialogue partners, the SCO has acted actively as an international cooperation organization. Considering the uncertain circumstances of the world, the 19thSCO summit will focus on security and development among other cooperative tasks.
Here, security involves a much broader spectrum. In effect, the SCO has highlighted joint efforts to ensure peace, security and stability in the region. During the latest summit between Xi and Putin, they assured that the comprehensive strategic partnership of coordination of the two countries has not only benefited the two peoples, but has also become an important force for safeguarding global security and strategic stability. To that end, China and Russia would continue to strengthen coordination on major international and regional issues, jointly deal with the challenges of unilateralism and protectionism, and maintain global peace and stability. As Putin put it, since Russia is ready to provide China with sufficient oil and gas, including more soybeans and other farm produce exported to China, the two sides expect a faster alignment between the Eurasian Economic Union and the Belt and Road Initiative. This requires security cooperation involving all member states of the SCO.
If we take a close look into the Qingdao summit of the SCO which was held in 2018, it highlighted the security cooperation in the fields such as cross-border organized crime, gun smuggling, drug trafficking and internet security as they have become the new security challenges for the region and beyond. , now all the SCO member states agree to expand the fields of security cooperation to drug trafficking and organized crime. To that end, China and Russia have closely worked alongside all other members with a view to building an efficient intelligence-sharing system among SCO member states. Now as a highly integrated security organization, the SCO needs to collectively deal with the common challenges according to their shared responsibilities.
In an era of globalization, which is full of challenges and opportunities as well, all member states of the SCO are aware that while security acts the condition for development, the latter is the insurance of long-term stability. Due to this, one of the Shanghai Spirit's original goals is to seek common development. Since 2013, Xi has urged the Belt and Road Initiative (BRI) taken deep roots and substantially benefit the SCO member states and beyond. As the BRI is the basic path to realizing common wealth, the SCO has not only continued to sublimate the Shanghai Spirit, but also to serve the interests of all the member states and the whole region as well.
During the meeting at the presidential residence in Bishkek, capital of Kyrgyzstan, right after Xi Jinping and his entourage arrived on June 13, Chinese President Xi and his Kyrgyz counterpart, Sooronbay Jeenbekov discussed joint efforts to promote bilateral ties. Xi also stated that China is ready to share experience in state governance with Kyrgyzstan to achieve common development and prosperity, hailing the solid outcomes in the joint construction of the Belt and Road. The two sides agreed to step up coordination within multilateral frameworks, including the SCO and the Conference on Interaction and Confidence Building Measures in Asia, stick to multilateralism, and oppose protectionism and unilateralism, so as to contribute to building a community with a shared future for humanity.
Now the SCO Summit takes place in Kyrgyz located in central Asia and aims to synchronize its position towards Eurasian unity. The SCO serves a platform for jointly upholding multilateralism and the free trade system and opposing unilateralism and bullying tactics. To that end, the SCO and BRI would like to be integrated with the pace of the security and development in which a new vision of common, comprehensive, cooperative and sustainable path would suit Asia and boost the common interests of all. For China, Xi is obviously looking forward to receiving the firm and frank supports from the SCO to take further measures by Beijing in safeguarding peace and stability and cracking down three evils in China's borders areas, such as Xinjiang Uygur Autonomous Region and Tibet.
Civilisationalism: Ignoring early warning signs at one's peril
A controversy about a University of British Columbia invitation to a Chinese advocate of forced re-education and assimilation of ethnic minorities highlights the risks involved in ignoring early stage civilisationalism, the emerging system of principles of governance underwriting a new world order that defines states in civilizational rather than national terms and legitimizes violations of human rights.
While the invitation sparked opposition that raised freedom of speech issues, it also spotlighted the consequences of US, European and Muslim failure to recognize initial indications that China was moving away from its long-standing policy of promoting inter-communal harmony by preserving minority cultures and ensuring that they benefitted from economic growth.
The erosion of China's long-standing policy has consequences far beyond the boundaries of Tibet and China's troubled north-western province of Xinjiang that is home to its Turkic Muslim population. It legitimizes repression of minority rights across the globe raising the spectre of inter-communal strife in societies that have long sought to foster variations of multi-culturalism and social harmony.
Calls for a rethink of China's ethnic policy emerged in 2012 after two men set themselves on fire outside Tibetan Buddhism's holiest temple in the center of Lhasa, the Tibetan capital. The International Campaign for Tibet, an advocacy group, last year published the names of 155 Tibetans who have self-immolated since 2009.
Back in 2012, military officials, businessmen, intellectuals, netizens, and dissidents asserted that the self-immolations attested to a failure of policy in what was a public debate of a long secretive and sensitive topic.
The debate was fuelled by concerns that China's official recognition of 56 different nationalities resident within its borders risked it becoming another example of the post-Communist break-up of states such as the Soviet Union, Czechoslovakia and Yugoslavia.
It was also informed by a series of incidents in Xinjiang and other parts of China, including inter-communal violence in 2004 between Han Chinese and Hui Muslims, widely viewed as China's most integrated Muslim community, that left some 150 people dead.
It was in that environment that Hu Angang, an economist and founding director of Tsinghua University's Center for China Studies, one of China's most influential think tanks, urged the government to adopt an imposed melting pot approach that would create a "collective civic culture and identity." It was an invitation extended to Mr. Angang that sparked controversy at the University of British Colombia.
Mr. Hu's policy recommendations, articulated in a widely published article co-authored in 2011 by fellow researcher Hu Lianhe, a pioneer of terrorism studies in China who has since become a senior official of the Chinese communist party's United Front Work department in Xinjiang, appear to have provided a template or at least a framework for China's brutal crackdown on Turkic Muslims.
Xinjiang serves as a prime example of the risks of failing to respond to civilisationalism's early warning signs.
Up to one million people are believed to have been detained in re-education camps dubbed "'vocational education' and employment training centres" by the government where inmates are taught Mandarin, allegedly forced to violate Muslim dietary and religious practices, and browbeaten with the notion that Xi Jinping thought, the precepts of China's president, supersede Islamic teaching.
Messrs. Hu warned that regional ethnic elites and interests enabled by China's acceptance of what amounted to minority rights could lead to separatism on the country's strategic frontiers. They suggested that the central committee of the Communist party had recognized this by pushing in 2010 for "ethnic contact, exchange and blending."
To achieve that, the two men advocated removing ethnicity from all official documents; demographic policies that would water down geographic concentration of ethnic minorities and ensure a 'proper' population mix; emphasis on the use of Mandarin as the national language; promotion of China as the prime identity of minorities; and taking steps to counter religious extremism.
James Leibold, a China scholar, who raised alarm bells early on and focused attention on Messrs. Hu's analysis and the Chinese debate, lamented at the time that "few in the West…seem to be listening."
Mr. Leibold echoed his warning six years later when Mr. Lianhe last August stepped for the first time onto the international stage to defend the Chinese crackdown at a meeting of the United Nations Committee on the Elimination of Racial Discrimination (CERD).
"The emergence of Hu Lianhe portends a significant shift in both the institutional and policy direction emanating out of Beijing, and suggests that what is happening in Xinjiang is the leading edge of a new, more coercive ethnic policy under Xi Jinping's 'New Era' of Chinese power, one that seeks to accelerate the political and cultural transformation of non-Han ethnic minorities," Mr. Leibold said.
Describing Mr. Lianhe as an influential party official and intellectual, Mr. Leibold suggested China was acting in Xinjiang and Tibet on the official's assertion in 2010 that "stability is about liberating man, standardizing man, developing man and establishing the desired working social order." Mr. Lianhe advocated adopting his approach across the country.
In Xinjiang, standardization translates into government announcements that local officials are visiting Uyghur homes during this year's fasting month of Ramadan to ensure that they are not observing the religious commandment.
"We must take effective action to end the gossiping about high level Party organs; finding fault, feigning compliance, and praising in public while singing a different tune in private or when alcohol is on the table", Mr. Leibold quoted a confidential memo written by local officials in Xinjiang as saying.
In hard-line remarks to this weekend's Shangri-La Asian Security Dialogue in Singapore, Chinese defense minister Wei Fenghe, wearing a military uniform with a chest full of ribbons, asserted that "the policy in Xinjiang is absolutely right because over the past two years there is no single terrorist attack in Xinjiang.
The living standards of the local people have improved. The number of tourists to Xinjiang is over 150 million people…. The average GDP of people in Xinjiang is 7,500 US dollars… Xinjiang has carried out vocational education and training centres to ensure that there are no terrorist attacks, to help these people deradicalize and help these people have some skills. Then they can better reintegrate into society. Isn't that a good thing?" General Wei asked.
It is good thing on the assumption that economic progress can ultimately and sustainably trump cultural and/or ethnic aspirations and that it justifies a policy that critics have dubbed cultural genocide by in the words of Mr. Leibold abolishing "non-Han cultural, linguistic and religious practices" and eroding social trust.
The policy's success depends on the sustainable Uyghur internalization through re-education and repression of religious and cultural practices as a survival strategy or out of fear.
General Wei's defense of the policy notwithstanding, renowned China scholar Yitzhak Shichor concluded in a recent study that the defense minister's People's Liberation Army (PLA) has so far refrained from involvement in maintaining internal security in Xinjiang, making it the responsibility of para-military forces.
"That could change if the civilian police force and PAP fail in their mission," Mr. Shichor quoted former US army and military intelligence China expert Dennis J. Blasko as saying. Mr. Blasko was referring to the People's Armed Police by its acronym PAP.
General Wei and Mr. Hu's Xinjiang's statements are but the most extreme example of civilizationalist politics that have globally given rise to Islamophobia; Hindu nationalism; rising anti-Semitism; jihadist massacres of minorities including Christians and Yazidis, lax attitudes towards white supremacism and efforts by some leaders to recreate ethnically and/or religiously homogeneous societies.
Civilisationalists' deemphasizing of human, women's and minority rights means reduced likelihood that incidents of radicalization and ethnic and religious conflict can be pre-empted. The risk of conflict and societal strife are enhanced by increased obsession with migration that erases escaping to safer harbours as an option.