Nuclear Pakistan: Maintaining Peace of South Asia
In 1994, there was a clear indication and warning that the Indian nuclear and missile technology could be used against Pakistan, when Pirthvi missile was tested by India. These apprehensions were substantiated, when in 1997 India intended to deploy missiles along Pakistan's border. This deployment created a tense condition, and troops from both sides were deployed along the border. Chance of armed conflict had arisen and peace of the entire region came under severe threat.
Following the events of 1994 and 1997, India and Pakistan conducted nuclear tests in 1998. At that time, entire world was shocked of these nuclear explosions. As far as Pakistan is concerned, declaring the nuclear capability was intended to deliver loud and clear message to India that Pakistan had achieved credible deterrence and to preclude India from initiating any action against Pakistan.
As, deterrence is a political tool and provide a state with the assurance that adversary will never initiate attack as long as deterrence is intact. Pakistan's former Army Chief General Ashfaq Kayani also stated that Pakistan had developed a strong nuclear deterrence capability but it did not harbour aggressive designs against anyone. Moreover, Pakistan's nuclear capability is solely intended to deter all types of aggression.
After the advent of nuclear weapons the option of conventional war remained far behind. Even though, in 1999 both states came at the brink of full scale war during Kargil Conflict. But, realities of nuclear deterrence struck the thought process of both side's leaderships; ergo, the crisis remained unsuccessful to achieve full swing and peacefully concluded.
It, thus, became clear to India that conventional war with Pakistan would be a suicidal mission especially under the nuclear threshold. Indian military strategists, therefore, started working to formulate such strategy, which could provide them with the desiring results. They emerged with the strategy of war fighting under nuclear threshold called 'Cold Start Doctrine' (CSD). Under the 'Cold Start Doctrine' the Indian Armed Forces envisages swift deployment of troops on the western border within days if a situation of a full-blown war arises. This doctrine aims to allow Indian forces to conduct sustained attacks while preventing a nuclear retaliation from Pakistan. The operation would be carried out by a unified battle group involving various branches of India's military.According to the Brig Gurmeet Kanwal (retd) the doctrine was based on two major elements. The first involved the readjustment of "Pivot" corps (defensive or ground holding corps) to make it possible to launch offensive operations virtually from a "cold start" to deny Pakistan the advantage of early mobilization. The second element of the CSD conceptualizes a number of integrated divisional-size forces launching limited offensive operations to a shallow depth to capture a long swathe of territory almost all along the international boundary.
After receiving clear signaling form India on multiple forums that India intends to develop such a strategy that could put the peace of region at stake, Pakistan decided to fail their strategy to secure the peace of entire region. Pakistan, thus, developed 'NASR', having full features to counter CSD (officially confirmed by Indian Army Chief Gen Bipin Rawat). 'NASR' was designed to deny space to India for conventional conflict below the nuclear threshold.
On 24th of January 2019, Pakistan successfully conducted training launch of short range surface to surface ballistic missile "Nasr" to enhance the operational efficiency of Army Strategic Forces Command besides re-validating the desired technical parameters. For achieving desired effects launching of quad salvo was involved in this training exercise. Nasr is equipped with interesting features like precision of Nasr is peerless along with shoot and scoot weapon system with the ability of in-flight maneuvrability. Full spectrum deterrence posture has been ameliorated by the induction of this weapon system remaining within the bailiwick of policy of Credible Minimum Deterrence. Nasr will play cardinal role against prevailing and evolving threat spectrum more efficaciously including enemy's ballistic missile defence and other Air Defence Systems.
Adviser to the National Command Authority (NCA) Lt-Gen (retd) Khalid Ahmed Kidwai said; we are not apologetic about the development of tactical nuclear weapons. They are here to stay and provide the third (tactical) element of our full-spectrum deterrence.
Pakistan's Army Chief Gen Qamar Bajwa also clearly said that Nasr has put cold water on cold start. Pakistan's military and civil leadership signaled the adversary by the development of 'NASR' that war is not an option. As far as, hue and cry about the command & control features of weapon system is concerned Gen Bajwa missed the concern and said he had complete confidence in effective command, control, safety and security of all strategic assets and measures being taken to augment these.
Keeping in view the aggressive posturing and harsh statements of India against Pakistan, it is evident that India could not materialize CSD only due to 'NASR', and it is proving itself a weapon of peace by failing the Indian CSD. International community must acknowledge the efforts of Pakistan for ensuring the peace of entire region. And, international community should also play its due role in defusing Indo-Pak tensions.
China- Pakistan: Centaur of Friendship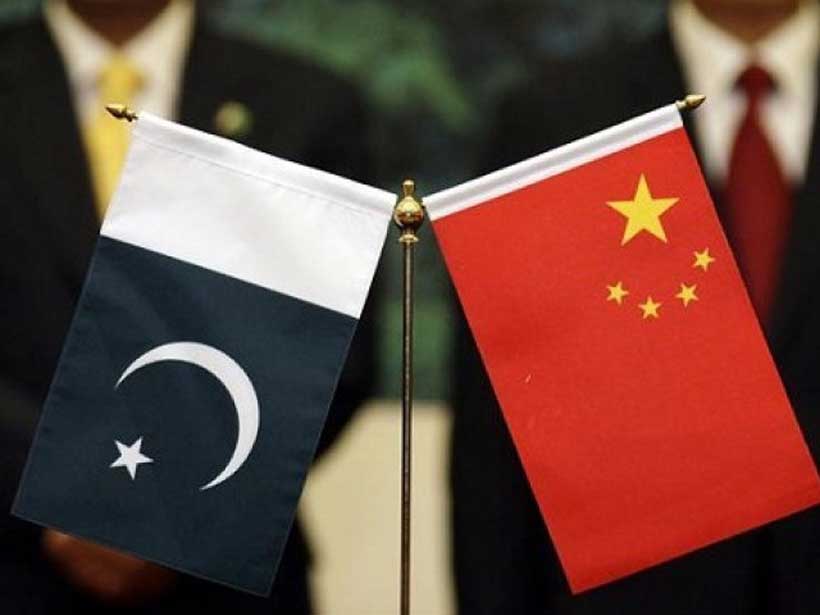 China has been always quotes as an all-weather ally to Pakistan. This mark is not been achieved in a day. Pakistan and China have always been close companions to each other whether its diplomatic or economic fronts. The "deeper than oceans" bond was initiated in 1951 when Pakistan was on the list of first countries who had recognized People's Republic of China after it officially ended its ties with Taiwan, officially known as Republic of China. Ever since the two countries have actually proven themselves to be iron brothers. Whether it is socio-economic sphere or any issue of national, regional or global importance, the two have stood by each other through thick and thin.
This bond was further strengthened after Beijing launched its Belt and Road Initiative with China Pakistan Economic Corridor as its flagship project. CPEC had been no less than a soothing drug to the maltreated economy of Pakistan. China provided Pakistan with the much needed co-operation specifically in the areas of power generation and infrastructural development. Whereas Pakistan provided China with an alternative route for its trade across the globe that was shorter and beneficial from all aspects.
However, this resolve to cooperate is not limited to bilateral level. China has always supported Pakistan on issues of regional and global importance. This was even acknowledged by the Prime Minister of Pakistan on BRF this year too. He said, "I want to thank China and its leadership for their unwavering support for Pakistan."
During the recent scenario where India unilaterally scraped article 370 and had illegitimately taken Kashmir under Delhi's control directly, it was China who rendered its full support to Pakistan's stance. According to a report of China Daily, China strongly opposes the Indian act of inclusion of Kashmir. China has also urged India to act in accordance with the bilateral ties with Pakistan and with China on the issues of administrative jurisdiction.
Nevertheless China had also assisted Pakistan in internationalizing the issue of Kashmir, rebuking India that it is not an "internal matter". China had backed Pakistan's request for holding a UN Security Council's meeting to resolve the matter. The South China Morning Post, called Kashmir "a flashpoint in ties between the two nuclear-armed neighbors".
Considering the volatile situation, UN Security Council met behind closed doors on Friday, August 16, 2019 with Kashmir Issue as the only agenda point. The meeting was called specifically for Kashmir for the first time after 1965. Chinese Ambassador, Zhang Jun later spoke to media and once again urged the two-parties to refrain from taking any unilateral action that can aggravate the situation and take measures to solve the issue in lines with the UN resolutions.
In 2018, Donald Trump had tweeted threateningly where he accused Pakistan of "nothing but lies and deceit" and fooling US leaders. Trump also announced that he would not provide any further aid to Pakistan. China once again came out to stand for its strategic partner. China urged the global community that the world should acknowledge Pakistan's "outstanding contribution" as it has made huge efforts and sacrifices to fight terrorism.
Previously, China had defended Pakistan despite the rage, which the decision had received. In March this year, India had requested UNSC to brand Masood Azhar, the leader of an organization already banned by Pakistan, as a global terrorist. The move was vetoed by China, China's Foreign Minister said that they need more time and decided to put a technical hold.
China had also stood by Pakistan when back in 2015 it supported Pakistan's engagement with Nuclear Suppliers Group and expressed hopes for Pakistan's attainment of membership. China's Foreign Ministry Spokesperson Hua Chunying had replied to a reporter regarding Pakistan's aspirations for NSG saying China wished to strengthen cooperation with Pakistan.
Despite the fact that in international relations there are not permanent friends but the bond which Beijing and Islamabad shares has turned the caps. This bond without any doubt is based primarily on mutual benefit and respect but there is more to it too. China supports Pakistan and had supported Pakistan even in times of despair. It took decades long cultural, diplomatic and economic understanding to carve this centaur of friendship between both nations. Islamabad needs to enhance its diplomatic understanding with Beijing as recent diplomatic bustle over Kashmir clearly showed the allies.
Kashmir Once Again Playing out as Diplomatic Theatre at the United Nations
Friday's closed-door meeting of the UN Security Council on Jammu and Kashmir marked the first time in over 50 years since the issue was discussed at the world's foremost diplomatic forum. This issue which has long remained at the center of India Pakistan tensions recently received fresh impetus following India's unilateral decision to withdraw the special status awarded to the region. This was followed by a widespread clampdown in the form of an indefinite curfew as well as a media and communications blackout that is currently in its second week.
Consequently, the above mentioned UNSC meeting on Kashmir forms a key component of Pakistan's diplomatic offensive following India's actions. As such, it represents a highly interesting case of diplomatic theatre where the anticipation of possibly resolving or bringing about at least some semblance of positivity to a long-festering conflict has generated considerable interest the world over. This includes interest from both the international media as well as several observers and diplomats as a possible precedent for a consensus driven approach to conflict resolution in general.
However, the lack of any meaningful outcome or even a joint statement directly arising out of this meeting has led to an almost perverse battle of sorts over optics and narrative between key stakeholders, which aims to leverage the UN's significance as a platform for international consensus. Especially with a view towards placating an international audience's expectations of what is just or right, the absence of a joint statement following this meeting has led to a vacuum that has resulted in even greater discord regarding this issue. Thus, instead of a collective decision or stance taken on the issue by the UNSCC, what was instead witnessed was China and Pakistan presenting their cases for international mediation at one end, and India insisting on the issue remaining an internal matter at the other. This for instance was clear in the press statements given by each of these countries' representatives following the end of the UNSC meeting.
Against a backdrop of the UN Security Council and speaking in a microphone carrying the white on blue letters of the 'UN', Chinese ambassador Zhang Jun was the first to state that all the UNSC members were gravely concerned at the human rights situation in Kashmir and that there was general agreement that all parties concerned should refrain from taking any unilateral action that might aggravate the situation further. He went on to state that as per China's stance on the Jammu and Kashmir dispute, the status of Kashmir was still undecided and that it should be resolved via peaceful means in accordance with the UN charter, the relevant UN Security Council Resolutions as well as the bilateral resolutions pertaining to it.
Pakistan's representative to the UN, Maleeha Lodhi whose remarks closely followed the Chinese Ambassador thanked China for lending assistance in her country's request for calling the UNSC meeting. She pointed out that the fact that the meeting was held was itself a major diplomatic victory and that the voice of the Kashmiri people, despite all attempts to silence it was heard at the world's highest diplomatic forum. She stated that this meeting was the first step taken as part of a protracted and drawn out struggle for justice for the Kashmiri people which Pakistan remained fully and vociferously committed to.
Considering how both the Chinese and Pakistani ambassadors while speaking in quick succession nearly echoed each other's policy stances on this issue, it was as if they might as well have written each other's statements themselves. Many observers in the media had later pointed out that the statement given by the Chinese ambassador was in fact a version of a potential joint statement that was to be ideally given by the president of the UNSC. However, since other P5 members had raised reservations regarding its wording and assumptions of the UN's role in mediating the conflict, it was presented instead by Ambassador Jung as China's position on the matter, to which Ambassador Lodhi had voiced her approval.
Both their stances however stood poles apart from the statement given by India's permanent representative to the UN, Mr. Syed Akbaruddin. Given after a brief interlude to the previous two statements, Mr. Akbaruddin explained how following China and Pakistan's statements he was self-admittedly compelled to present his own country's stance on the matter. The gist of it was that India's move to revoke Jammu and Kashmir's Special Status was wholly an internal matter. That it remained committed to resolving its issues with other countries bilaterally and that it was saddened by Pakistan's approach of using violent jihad and terrorism as a precursor to any potential negotiations. In a characteristic show of one-upmanship that has remained a hallmark of India and Pakistan's interactions at the UN, Mr. Akbaruddin also made a flamboyant point of taking questions from Pakistani journalists with whom he at one point even came forward and shook hands with as a gesture of his country's willingness to engage with Pakistan. All while repeating India's decade old stance that Pakistan stop terror in order to initiate talks.
Yet, considering the stage, setting and timing of the situation at hand, what the audience of journalists was in the end left with was a shrewd and knowing diplomat presenting a clear denial of the spirit of the UN. While employing his best smoke and mirrors it was evident that the press conference was being used by Mr. Akbaruddin as an opportunity to distract, disguise and deflect international opinion from the issue at hand. In essence, it presented another example of one of the many slick PR driven spectacles that are passed on for diplomacy at the UN these days. Yet, considering the lack of unity from the UNSC, and China and Pakistan having already attempted to leverage the stage and setting, can one really blame him?
For an organization that once embodied upholding the ideals of peace, justice and equality as its very raison d'être, it is extremely disappointing to see the UN's own inaction and passivity reducing it to being nothing more than mere spectacle. Especially during a time where the world is increasingly plagued by strife and discord, seeing Kashmir being reduced to just another metaphor for such issues speaks volumes of the lack of direction and principles guiding global leadership in our world today.
Abrogation of Article 370 and Indian Plan for Plebiscite in Jammu & Kashmir
Since 2014 India is being ruled by a Hindu ultra-nationalist party of Bhartiya Jannta Party (BJP) and extremist Narendra Modi has transformed the political and social fabric of the country. The minority groups especially the Muslims and low caste Hindus (Dalits) are victims of Hindutva terrorism. Armed mobs charged with Hindu nationalism frequently attacked on minority groups and batten them to death. The BJP once again secured the sweeping victory in Indian national election of 2019 with a promise to revoke the Article 370 and 35A of the Indian Constitution. The Article 370 came into effect in 1949 giving special status to Jammu and Kashmir for making laws to govern the entity except foreign relations, defense, finance, and communications.
Yet, before taking into consideration the implications of revoking of Article 370 and 35A, it is important to trace the genesis of Kashmir dispute and its special status. The World War II brought an end to Western imperialism around the globe and an era of modern sovereign statehood began. Consequently, Pakistan and India emerged as sovereign states on 14th and 15th August 1947. The partition plan was devised by Lord Louis Mountbatten on 3rd June 1947 dividing Indian subcontinent into two separate sovereign states and giving special right to peripheral autonomous princely states to join either India or Pakistan. The annexation plan was followed by the rule of religious, linguistic, geographic and cultural proximity. The Jammu & Kashmir is a Muslim majority state having geostrategic importance for India and Pakistan. Being a Muslim majority state having close geographic, cultural, religious and economic affinity, it was considered to become part of Pakistan, but Maharaja Harri Singh, a Hindu ruler acceded the territory with New Delhi without paying due attention to wishes of indigenous peoples. The decision was rejected by the local masses and a movement was started for independence and annexation with Pakistan. When the Maharaja used brutal force against liberation forces asking help from New Delhi after signing the Instrument of Accession, Pakistan became the party of this dispute and first Indo-Pak war broke out.
Consequently, the seeds of perpetual enmity sowed in South Asia over the dispute of Jammu & Kashmir, which is still a nuclear threshold putting billions of lives in danger. After losing grounds in Jammu & Kashmir, India brought the issue into the United Nations Security Council for reconciliation, and with the help of UN a cease fire agreement was enforced between two states on 1st January 1949. The UNSC resolution of 21st April 1948, one of the Principal UN resolutions on Kashmir stated that "both India and Pakistan desire that the question of the accession of Jammu and Kashmir to India or Pakistan should be decided through the democratic method of a free and impartial plebiscite". The resolutions of UN affirms that India and Pakistan has accepted the UN role as a mediator and agreed to resolve it through the wishes of peoples of Jammu & Kashmir. Since then, Pakistan has frequently reiterated its commitment for a free and impartial plebiscite, but India always rejected the notion by claiming Kashmir an integral part of Indian Union.
The article 370 was the basis of Jammu & Kashmir accession to Indian Union which explicitly noted that New Delhi has accepted the provisional accession of Jammu & Kashmir, while the final decision would be taken after a democratic rule of impartial plebiscite. The article came into effect in 1949, exempts Kashmir from Indian Constitution. It allows the Indian-administered region jurisdiction to make its own laws in all matters except finance, defense, foreign affairs and communications. It also established a separate constitution and a separate flag and denied property rights in the region to the outsiders.
Now the BJP under ultra nationalist Narendra Modi has made a controversial move and abolished the special status of Jammu & Kashmir through revoking the Article 370. The presidential decree has sparked the widespread anxiety in the state and local inhabitants are of view that Narendra Modi wants to fully integrate the state with Indian Union. The peoples of Jammu & Kashmir bluntly rejected the Indian decision and asked international community to intervene. Pakistan, being a party of dispute has also expressed the grave concerns over Indian act and initiated various measures to reverse the Indian decision. The Prime Minister of AJ&K government and Pakistan stated that we do not accept the unilateral decision taken by government of India and stand by the Peoples of Indian occupied Kashmir.
There are two possible scenarios after abrogation of Article 370. First, to reverse the Indian decision and to save Kashmiri's.
This objective can be achieved with an effective diplomatic efforts. It is primary responsibility of Pakistan and international community to intervene in the matter and put pressure on India to reverse its decision. The international community need to realize that Kashmir is a disputed territory and a unilateral action of India has changed the status quo, which is largely rejected by the Kashmiri masses. United Nations, being an international body to maintain international peace and security must play its role in this critical time and save Kashmiri's from persecution. It is indeed a much success that UNSC has discussed the issue in its meeting on 16th August, but it is also alarming that it refused to deliver a joint statement. It is high time for Pakistani diplomacy to convince the P5 members of UNSC (China, Russia, United States, France and UK) about the gravity of Kashmir issue and threat of nuclear war. These members have power to put pressure on India to reverse the decision, otherwise a chance of nuclear war cannot be ruled out in South Asia.
Second scenario is the UN plebiscite in Kashmir after successful demographic transformation in Jammu & Kashmir.
The abrogation of Article 370 exposed that India has made its mind to hold the long awaited plebiscite in the state after ensuring feasible conditions. The presidential order has enabled Indian parliament to make laws for Kashmir and opened the doors for non-state residents to settle and purchase land in Kashmir. The decision is a blue print of Indian government's plan of large scale demographic change and ethnic cleansing of Muslims. Under the Hindutva doctrine, the Indian government has launched the operation of ethnic cleansing and mass murder of Muslims, which ultimately transform them into minority group. Meanwhile, the BJP government will construct special enclaves for Hindu extremists and help them to settle in the state. The Indian troops will kill thousands of Kashmiri Muslims in the name of law and order maintenance and major leaders of Muslim community will also be target of Indian brutality.
Kashmir is a territorial dispute between Pakistan and India. Pakistan time and again reiterates for free and impartial plebiscite under the UN auspices. Now the Indian government under Prime Minister Modi is also preparing grounds for plebiscite. The abrogation of Article 370 is a one step forward. Once, India settled the winnable majority of Hindus in Kashmir, then it will request the UN to arrange a plebiscite for a permanent solution. Therefore, the Hindu majority voters in the UN plebiscite will provide a legal cover to Indian illegal occupation of Kashmir. Ultimately, India will legalize it occupation and the matter will be solved once for all and there will be no international intervention in the internal matters of India.