Financial Inclusion Beyond Payments: Policy Considerations for Digital Savings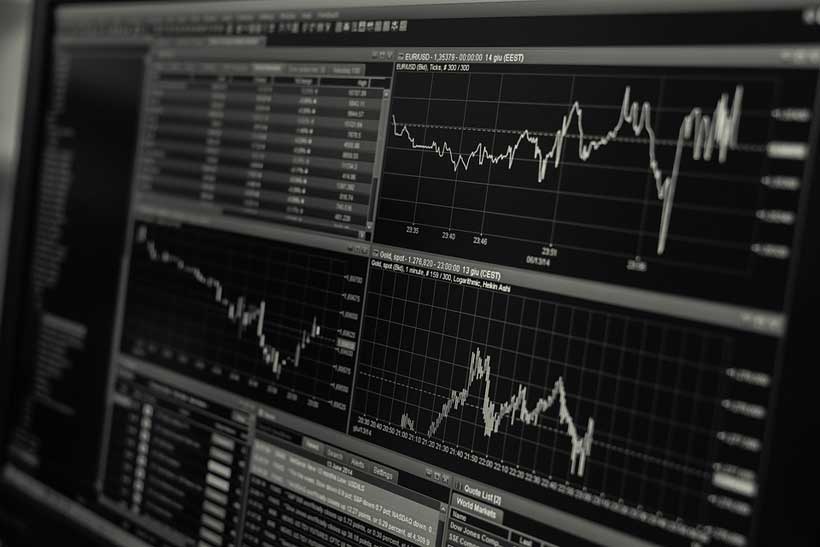 Across the developing world, financial institutions have leveraged digital technologies and innovative business models to expand access to digital financial services (DFS), such as digital transaction accounts and payment services, which serve as the gateway to financial inclusion. Providers are now diversifying their products offerings to newer DFS, such as credit, insurance, and savings. A recent World Bank Group report examines DFS products geared toward longer-term savings. Financial Inclusion Beyond Payments: Policy Considerations for Digital Savings, looks at how these digital savings products—though not yet mature–have the potential to advance an important element of digital financial inclusion.
Access to reliable savings products at regulated financial institutions is important for helping low-income and financially underserved segments safely meet their long-term saving goals. Yet significant gaps exist in developing regions between the proportion of adults who save and those who save at a financial institution. The gaps owe, in part, to limited access to savings products among low-income and rural populations, and to the perception among low-income individuals that their savings are not large enough to warrant a savings product at a financial institution, which may entail maintenance fees, minimum balance requirements, and high indirect access costs (e.g., transportation, time). Thus, accessible, flexible, and affordable digital savings products could bring existing informal saving into the regulated financial sector.
The report analyzes digital savings product deployments and relevant DFS policy issues across Sub-Saharan Africa (SSA) and Asia. It focuses primarily on digital savings accounts or digitally-accessible, interest-bearing deposit accounts held by regulated deposit-taking institutions. Importantly, nonbank entities, such as nonbank e-money issuers (NBEIs), are often integral to digital savings account deployment models. Additionally, the report principally examines digital savings accounts that are accessible on basic mobile devices or agent-administered point-of-sale terminals.
How are digital savings accounts being deployed?
Among the 36 digital savings accounts examined in the report, three primary deployment models have taken shape. Partnerships between banking institutions and NBEIs, such as mobile network operators (MNOs) and other fintech companies, are common in the provision of digital savings accounts. MNO partnerships account for a greater share of the digital savings account deployments in SSA than in Asia, which reflects the historically MNO-centric DFS approach in SSA and contrasting bank-oriented DFS patterns in a number of Asian countries.
While many digital savings accounts constitute digital channels to legacy savings accounts at banking institutions, many others, such as M-Shwari in Kenya, M-Pawa in Tanzania, and MoKash in Uganda, are new accounts developed for digital savings. Moreover, new classes of institutions have emerged, such as India's payments banks, which offer dedicated digital savings accounts. Though the report focuses on digital savings accounts, it also takes stock of alternative non-deposit digital savings products that enhance consumer choice, such as e-wallets offering customers a financial return and digitally-accessible pension products.
Digital technologies and innovation help enhance access to savings accounts
The report finds that digital technology and innovative business models enable three broad product and market properties that enhance savings account accessibility:
Value chain disaggregation, which occurs when banking institutions partner with nonbanks for the technology and distribution aspects of digital savings accounts, allows for expanded access points, improvements in the economics of low-cost savings accounts, leveraging of different entities' comparative advantages, and scaling up of microbanking institutions.
Product tailoring and customization is made easier through digital technology and innovative business models, enabling providers to incorporate greater degrees of accessibility, flexibility, and affordability in their savings account offerings.
Leveraging of existing DFS ecosystems helps foster competition in the savings product space and facilitates access through use of existing infrastructure.
Policies and digital savings market development
Finally, the report discusses key policy issues that enable and constrain digital savings market development and offers policy considerations within the context of the G20's High-Level Principles (HLPs) for Digital Financial Inclusion.
Based on current market observations, three policy considerations seem most important for facilitating digital savings account deployments:
Enable banking institutions to pursue digital savings partnerships with nonbank entities.
Support the development of interoperability between banks and nonbank e-money issuers.
Harmonize customer due diligence standards for e-money wallets and low-risk bank deposits.
Digital savings represents a relatively new area of inquiry for digital financial inclusion research. The report largely focuses on supply-side factors in the digital savings market. As products mature and more data become available, researchers will be able to evaluate questions that bring together supply and demand side factors, thus developing a clearer picture of what works best in the digital savings market. The report concludes with a series of future research questions meant to elucidate key outstanding issues. These focus on the digital savings product attributes that drive responsible uptake and usage, as well as product economics and competition. Policymakers should consider these future research topics in concert with the policy considerations discussed in the report.
MDBs' Annual Climate Finance Passes $61 Billion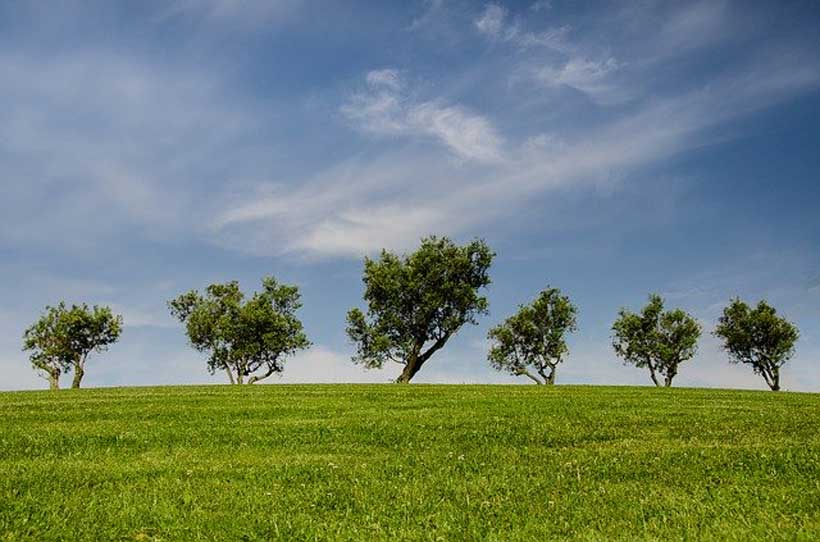 Climate financing by seven of the world's largest multilateral development banks (MDBs) totaled $61.6 billion in 2019, with $41.5 billion (67%) in low- and middle-income economies, according to the 2019 Joint Report on Multilateral Development Banks' Climate Finance.
In addition to its traditional focus on low- and middle-income countries, the 2019 report expands the scope of reporting for the first time to all countries of operations.
Some $46.6 billion, or 76% of total financing for the year, was devoted to climate change mitigation investments that aim to reduce harmful greenhouse gas emissions and slow down global warming.
The remaining $15 billion, or 24%, was invested in adaptation efforts to help countries build resilience to the mounting impacts of climate change, including worsening droughts and more extreme weather events from extreme flooding to rising sea levels.
The report combines data from the Asian Development Bank (ADB), the African Development Bank, the European Bank for Reconstruction and Development, the European Investment Bank, the Inter-American Development Bank Group, the World Bank Group and—for the first time—the Islamic Development Bank, which joined the working group in October 2017. In 2019, the Asian Infrastructure Investment Bank also joined MDB working groups, and its data is presented separately in the report.
Additional climate funds channeled through MDBs—such as from the Climate Investment Funds, the Global Environment Facility Trust Fund, the Global Energy Efficiency and Renewable Energy Fund, the European Union's Funds for Climate Action, and the Green Climate Fund—also play an important role in boosting MDB climate financing. In 2019, the MDBs reported a further $102.7 billion in net climate cofinancing from public and private sources. This raised the total climate activity financed by MDBs in 2019 to $164.3 billion.
"The growing flow of MDB climate finance shows our joint resolve to take on climate change and, in the face of the coronavirus disease (COVID-19) pandemic, it is more important than ever to 'build back better' in a low carbon and climate resilient way," said the Director General of ADB's Sustainable Development and Climate Change Department Woochong Um. "The report shows that climate finance provided by and through the MDBs is providing increasing support for these needed transitions."
In 2019, ADB committed almost $7.1 billion in climate finance (more than $5.5 billion for mitigation and $1.5 billion for adaptation). This included $705 million from external resources, including multilateral climate funds. Further, ADB mobilized $8.8 billion of climate cofinancing.
The report shows that the MDBs are on track to deliver on their increased climate finance commitments. In 2019, the MDBs committed their global annual climate financing to reach $65 billion by 2025—with $50 billion for low- and middle-income countries—and that MDB adaptation finance would double to $18 billion by 2025. The MDBs have reported on climate finance since 2011, based on a jointly developed methodology for climate finance tracking.
The 2019 Joint Report on Multilateral Development Banks' Climate Finance is published in the midst of the COVID-19 pandemic, which has caused significant social and economic disruption, temporarily reducing global carbon emissions to 2006 levels.
Public Transport Can Bounce Back from COVID-19 with New and Green Technology
Public transport must adapt to a "new normal" in the wake of the coronavirus disease (COVID-19) pandemic and adopt technologies that will render it more green and resilient to future disasters, according to a new report by the Asian Development Bank (ADB).
The report, Guidance Note on COVID-19 and Transport in Asia and the Pacific, details the profound impact of the pandemic on transport, as swift lockdowns forced millions this year to work from home overnight, schools to shift to e-learning, and consumers to flock to online shopping and food delivery.
While public transit may have been previously perceived as a mostly green, efficient, and affordable mode of travel, initial trends in cities that have re-opened have indicated that public transit is still considered to be relatively unsafe and is not bouncing back as quickly as the use of private vehicles, cycling, and walking.
"The two key challenges ahead are addressing capacity on public transport to maintain safe distancing requirements, and how best to regain public confidence to return to public transport," said Bambang Susantono, ADB Vice-President for Knowledge Management and Sustainable Development. "In the short term, more effort is needed to reassure public transport users of safety and demonstrate clean and safe public transport. In the longer term, technological advances, big data, artificial intelligence, digitalization, automation, renewables and electric power can potentially offer fresh innovations to tackle changing needs, giving rise to smarter cities."
While drastic lockdown measures around the world have brought world economies to their knees, satellites have recorded data on how the concentrations of CO2 and air pollutants have fallen drastically, bringing clear blue skies to many cities.
But as cities have reopened, traffic levels have increased. For example, Beijing traffic levels, by early April 2020, exceeded the same period in 2019. If this trend is seen on a wide scale, it could set back decades of effort in promoting sustainable development and more efficient means of urban mobility.
The report says there is a short window of opportunity for cities to promote the adoption of low-carbon alternatives to lock-in the improved air quality conditions gained during the peak of the pandemic lockdown. Public transport can play an important role through more active promotion of clean vehicles, provision of quality travel alternatives in public transport, and a better environment for non-motorized modes such as walking and cycling to enhance overall health and wellbeing.
The confidence of passengers on public transport should be restored through protective measures such as cleaning, thermal scanning, tracking and face covering, the report says. Further study to explore how protective and preventive measures can be stepped up to allow relaxation of safe distancing requirements would help mitigate capacity challenges. A possible future trend may be consolidation of services and rationalization of routes to better serve the emerging travel demand patterns and practices.
As countries enter the "recovery" phase, further preventive and precautionary operating measures and advanced technology should be implemented to enable contactless processes and facilitate an agile response. Demand management measures can facilitate crowd control in public transport systems and airports. As a complementary measure, non-motorized transport capacity could be expanded to absorb spillover demand from public transport.
Since mass public transport is the lifeblood of most economies, government policies and financial support are essential during this period, to enable public transport operators to stay viable and continue to support the movement of passengers and goods in a sustainable way.
For ADB, which committed last year $7 billion to the transport sector, behavioral trends linked to COVID-19 may require a review of the short-term viability of passenger transport and operational performance to meet changing demand for public transit systems. "Regardless of the COVID-19 pandemic it is clear that developing Asia will continue to have a large need for additional transport infrastructure and services," the report concludes. "It would take several years before the projects currently in the pipeline would be operational and much can happen during these years."
Zero emission economy will lead to 15 million new jobs by 2030 in Latin America and Caribbean
In a new groundbreaking study , the Inter-American Development Bank (IDB) and the International Labour Organization (ILO) show that the transition to a net-zero emission economy could create 15 million net new jobs in Latin America and the Caribbean by 2030. To support a sustainable recovery from the COVID-19 pandemic , the region urgently needs to create decent jobs and build a more sustainable and inclusive future.

The report finds that the transition to a net-zero carbon economy would end 7.5 million jobs in fossil fuel electricity, fossil fuel extraction, and animal-based food production. However, these lost jobs are more than compensated for new employment opportunities: 22.5 million jobs are created in agriculture and plant-based food production, renewable electricity, forestry, construction, and manufacturing.

The report is also the first of its kind to highlight how shifting to healthier and more sustainable diets, which reduce meat and dairy consumption while increasing plant-based foods, would create jobs and reduce pressure on the region's unique biodiversity. With this shift, LAC's agri-food sector could expand the creation of 19 million full-time equivalent jobs despite 4.3 million fewer jobs in livestock, poultry, dairy and fishing.

Moreover, the report offers a blueprint on how countries can create decent jobs and transition to net-zero emissions. This includes policies facilitating the reallocation of workers, advance decent work in rural areas, offer new business models, enhance social protection and support to displaced, enterprises, communities and workers.

Social dialogue between the private sector, trade unions, and governments is essential to design long-term strategies to achieve net-zero emissions, which creates jobs, helps to reduce inequality and delivers on the Sustainable Development Goals .