SFMOMA Announces SOFT POWER — International Contemporary Exhibition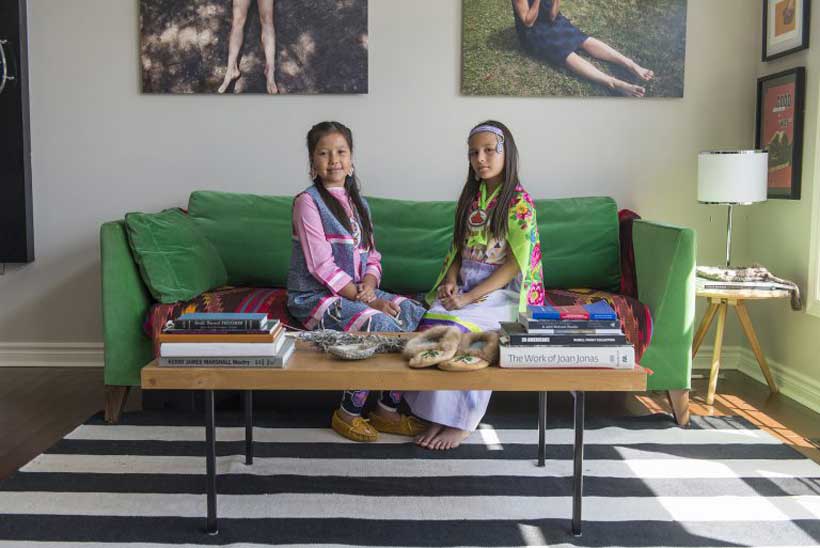 Timely and provocative, SOFT POWER is an exhibition about the ways in which artists deploy art to explore their roles as citizens and social actors. Appropriated from the Reagan-era term used to describe how a country's "soft" assets such as culture, political values and foreign policies can be more influential than violence or coercion, the title SOFT POWER suggests a contemplation on the potential of art and offers a provocation to the public to exert their own influence on the world. The exhibition opens at the San Francisco Museum of Modern Art (SFMOMA) on October 26, 2019 and remains on view through February 17, 2020.
Organized by Eungie Joo, curator of contemporary art, and presented exclusively at SFMOMA on two floors of the museum, the exhibition features new and recent work by 20 international artists working in 12 countries. More than three quarters of the works in SOFT POWER are commissions and new works never before presented in the United States. Taken together, the works demonstrate what cultural theorist, filmmaker and catalogue contributor Manthia Diawara has called a solidarity between intuitions — a concept that acknowledges the complexity, darkness and opacity from which our reality emerges — the poetry and imagination of our differences. According to Joo, "Professor Diawara's solidarity between intuitions expresses how specific works can enhance our understanding of others by association and relation, while maintaining their distinct contexts and content. I trust the public can relate to many of the concerns of the artists in SOFT POWER, and hope that this exhibition will unleash an untapped energy among us."
"SOFT POWER reflects SFMOMA's commitment to living artists and the world we share, as outlined in our new Strategic Plan," said Neal Benezra, Helen and Charles Schwab Director of SFMOMA. "The diverse practices and perspectives represented in this exhibition embody the goals of this museum: to embrace new ideas, push boundaries and share new ways of looking at our world through the lens of contemporary art."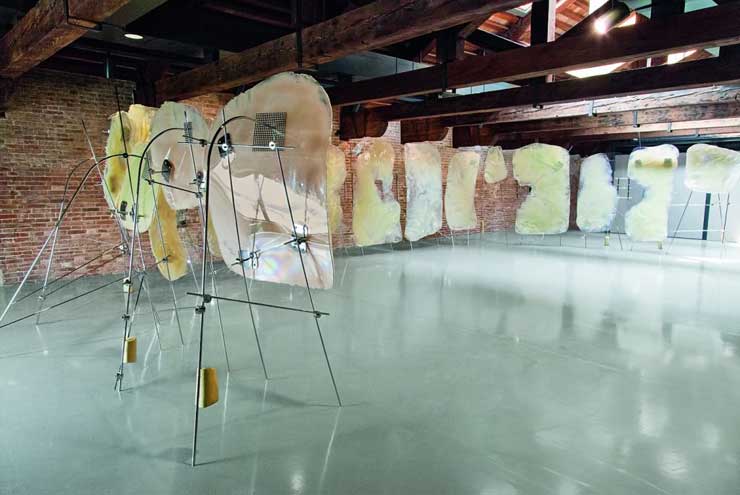 About the Exhibition
The majority of works in SOFT POWER have never been presented in the U.S., including the four-channel video installation The Specter of Ancestors Becoming (2019) by Tuan Nguyen, co-founder of The Propeller Group. Co-produced by SFMOMA and commissioned by the Sharjah Art Foundation, the work explores the creation of memory and the agency that affords. Nguyen's remarkable collaboration with descendants of French colonial soldiers once stationed in Vietnam — tirailleurs Sénégalais — features stories written by three members of the Vietnamese community in Senegal. Enacting fictionalized vignettes that reveal their own imaginings and experiences, his collaborators call forward the unresolved ghosts of history, receiving them with compassion and grace.
The 15 artists' commissions for SOFT POWER also include five new sculptures by Haig Aivazian that explore the relationship between mythology and nation-building; the installation Who's Afraid of Ideology, Part 2 by Marwa Arsanios; a site-responsive installation by Dineo Seshee Bopape; a new mural by Minerva Cuevas inspired by the history of Smokey the Bear and the environmental impact of fire; a sound sculpture enveloping the fourth floor by Cevdet Erek; a series of sculpture by Hassan Khan that echoes his concurrent solo exhibition at the Palacio de Cristal in Madrid; a performance and video by Tanya Lukin Linklater on encounter as a form of repatriation in collaboration with the Hearst Museum of Anthropology in Berkeley; an installation and photographic diptych by Cinthia Marcelle based on the traces of economic instability; a performance by Jason Moran in early 2020, along with a published conversation between Moran, IONE and Jessie Baird about the revolutionary power of the dream state; the first chapter of Carlos Motta's new project on LGBTQI Dreamers; four large-scale abstract paintings by San Francisco Art Institute alumnus Eamon Ore-Giron; ongoing research into the market potential of gas hydrate by Pratchaya Phinthong; Xaviera Simmons' enormous painting installation inspired by and responding to Jacob Lawrence's The Migration Series (1940–41); and a series of "flat" sculptures based on teepee covers by Duane Linklater. Highlighting the technology of mobile architecture, Linklater's new canvases patch together distant elements that comprise indigenous reality. Incorporating the ancient geometric patterns of the Omaskêko Cree, a large format inkjet printer and natural pigments that he harvests locally, Linklater produces objects masking their own purpose through their form: nonfunctioning teepee covers, now devoid of architectural purpose, but imbued with new cultural purpose.
SOFT POWER is also enlivened by several existing works, including a changing installation of five massive landscape drawings and tent from the durational performance Drawing a Line through Landscape by Nikhil Chopra at documenta 14; the premier of LaToya Ruby Frazier's, Flint is Family, Part 2, in which Shea Cobb and her daughter Zion escape the ongoing Flint water crisis and "return" to their inheritance in Mississippi; Hassan Khan's remarkable video installation Jewel (2010); a series of 15 banners and small abstract sculptures by Dave McKenzie; Pratchaya Phinthong's "documentation" of migrant bilberry pickers in Finnish Lapland, Give More Than You Take (2010); and a wall installation and sculptures by Tavares Strachan from his Invisibles series. The exhibition features two works by Nairy Baghramian, including Retainer (2013), produced for her first major exhibition in the U.S. and extending her examination of systems of power, context, architecture and the materiality of sculpture. In this work, chromed steel supports large translucent slabs of cast resin and silicon reminiscent of a dental or gynecological intervention in process, but at a scale that confronts the full body. Within the context of the exhibition, Baghramian's work suggests the temporal precision of physical states of matter, conjuring vast possibilities of adaptation, suffering and survival.
Full List of Artists Included in SOFT POWER:
Haig Aivazian (b. 1980, Beirut, Lebanon; lives and works in Beirut)
Marwa Arsanios (b. 1978, Washington, D.C.; lives and works in Beirut)
Nairy Baghramian (b. 1971, Isfahan, Iran; lives and works in Berlin)
Dineo Seshee Bopape (b. 1981, Polokwane, South Africa; lives and works in Johannesburg)
Nikhil Chopra (b. 1974, Kolkata, India; lives and works in Goa)
Minerva Cuevas (b. 1975, Mexico City, Mexico; lives and works in Mexico City)
Cevdet Erek (b. 1974, Istanbul, Turkey; lives and works in Istanbul)
LaToya Ruby Frazier (b. 1982, Braddock, Pennsylvania; lives and works in Chicago)
Hassan Khan (b. 1975, London, U.K.; lives and works in Cairo)
Duane Linklater (b. 1976, Ontario, Canada; lives and works in North Bay, Ontario)
Tanya Lukin Linklater (b. 1976, Kodiak, Alaska; lives and works in North Bay, Ontario)
Cinthia Marcelle (b. 1974, Belo Horizonte, Brazil; lives and works in São Paulo)
Dave McKenzie (b. 1977, Kingston, Jamaica; lives and works in Brooklyn)
Jason Moran (b. 1975, Houston, Texas; lives and works in New York)
Carlos Motta (b. 1978, Bogotá, Colombia; lives and works in New York)
Tuan Andrew Nguyen (b. 1976, Ho Chi Minh City, Vietnam; lives and works in Ho Chi Minh City)
Eamon Ore-Giron (b. 1973, Tucson, Arizona; lives and works in Los Angeles)
Pratchaya Phinthong (b. 1974, Ubon Ratchathani, Thailand; lives and works in Bangkok)
Xaviera Simmons (b. 1974, New York, New York; lives and works in New York)
Tavares Strachan (b. 1979, Nassau, Bahamas; lives and works in New York)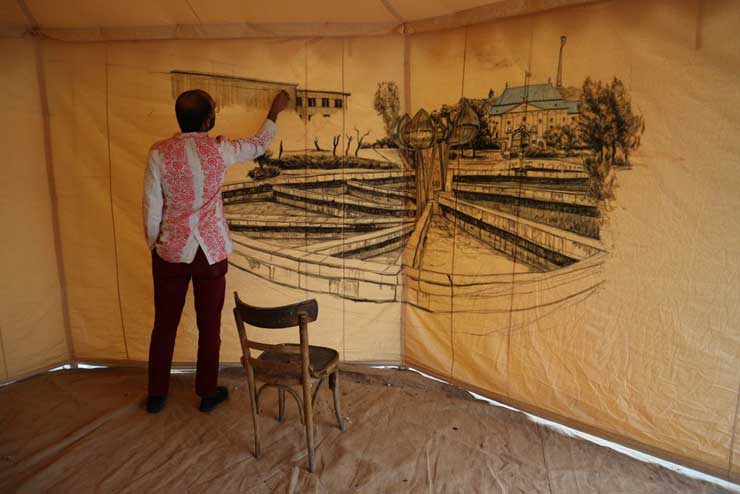 Programming
October 24 – Artists' talk with exhibition curator Eungie Joo
October–February
Open rehearsals by Tanya Lukin Linklater in the galleries
Performance by Jason Moran
LaToya Ruby Frazier and The Sister Tour
Conference on sexual orientation, gender identity, ethnicity and race at the border conceived by Carlos Motta in conjunction with the University of California, Santa Cruz
Organization + Support
Lead support for SOFT POWER is provided by The Fund for Contemporary Art. Generous support is provided by Diana Nelson and John Atwater.
About Eungie Joo, Curator of Contemporary Art
Eungie Joo joined the San Francisco Museum of Modern Art (SFMOMA) in 2017 as curator of contemporary art, a newly established role that supports the museum's mission to engage with the art and artists of our time. Previously Joo was curator of Sharjah Biennial 12: The past, the present, the possible (2015) in the United Arab Emirates. The exhibition included the work of over 50 artists and cultural practitioners from 25 countries and featured new works, performances and site-specific commissions by 36 of those artists, including SOFT POWER participating artists Nikhil Chopra, Hassan Khan and Cinthia Marcelle; as well as Julie Mehretu, Damián Ortega, Taro Shinoda, Adrián Villar Rojas, Haegue Yang and Lynette Yiadom-Boakye.
Joo was Keith Haring Director and Curator of Education and Public Programs at the New Museum in New York from 2007–12, where she spearheaded the Museum as Hub initiative and curated the 2012 New Museum Generational Triennial, The Ungovernables. She was artistic director of the 5th Anyang Public Art Project/APAP 5 (2016); director of art and cultural programs at Instituto Inhotim in Brazil (2012–14); commissioner for the Korean Pavilion at the 53rd Venice Biennale (2009); and founding director and curator of the Gallery at REDCAT in Los Angeles (2003–7). In addition to many other distinctions, Joo received the Walter Hopps Award for Curatorial Achievement in 2006. A frequent contributor to exhibition catalogues and magazines, she is editor of Rethinking Contemporary Art and Multicultural Education (Routledge, 2011) and co-editor of Art Spaces Directory (ArtAsiaPacific and New Museum, 2012). She received her doctorate in Ethnic Studies from the University of California at Berkeley.
Publication: Soft Power: A Conversation for the Future
The exhibition will be accompanied by a fully illustrated catalogue, Soft Power: A Conversation for the Future, with essays by artist Marwa Arsanios on Ecofeminism; filmmaker and cultural theorist Manthia Diawara on the poetic concepts of Edouard Glissant; Whitney Museum of American Art curator Adrienne Edwards on the state of time- based art; writer Yasmine El-Rashidi on the colonization of narrative: SOFT POWER curator Eungie Joo on the exhibition; and composer Jason Moran in conversation with playwright and poet IONE and linguist Jessie "Little Doe" Baird on dreams and their manifestations. In addition, each participating artist is profiled in a 6-8 page section featuring installation images of the exhibition and commissioned contributions by a striking lineup of curators, thinkers and writers including: Haytham el-Wardany on Haig Aivazian; Athena Athanasiou on Marwa Arsanios; Eungie Joo on Nairy Baghramian and Cinthia Marcelle; Portia Mahlodi "Uhuru" Phalafala in conversation with Dineo Seshee Bopape; Naeem Mohaiemen in conversation with Nikhil Chopra; Max Haiven on Minerva Cuevas; Cevdet Erek on his practice; LaToya Ruby Frazier on her project Flint as Family; Hassan Khan on the concepts at play in his work; a photo essay by Duane Linklater; Magdalyn Asimakis on Tanya Lukin-Linklater; Meg Onli in conversation with Dave McKenzie; Karma Chávez on Carlos Motta; Jovanna Venegas on Jason Moran; Koyo Kouoh in conversation with Tuan Andrew Nguyen; Marcela Guerrero on Eamon Ore-Giron; Thanavi Chotpradit on Pratchaya Phinthong; Brian Keith Jackson on Xaviera Simmons; and Stamatina Gregory on Tavares Strachan. The publication Soft Power: A Conversation for the Future is distributed by Rizzoli and will be available in January 2020.
The film 'Cuba in Africa' wins Thomas Sankara Prize
From late February to early March, in Ouagadougou the capital of Burkina Faso, there was the week-long Africa's largest film festival FESPACO. In fact, FESPACO was launched in 1969. This festival provided some kind of entertainment, but the most important aspect was the platform created show screening different films with diverse themes. The competition was very keen with rewards for winners delivering excellent results.
Wolfram Vetter, the European Union ambassador in Burkina Faso, called the film festival "an important contribution to peace and reconciliation in Burkina Faso and beyond." The EU was the event's largest funder after the Burkinabe government, and has contributed approximately €250,000, equivalent of ($265,000).
Records showed that there were more than 15,000 people, including cinema celebrities from African countries such as Nigeria, Senegal and Ivory Coast, and from abroad including France and the United States. Some 1,300 films were submitted for consideration and 100 selected to compete from 35 African countries and the diaspora, including movies from Dominican Republic and Haiti. Nearly half of those in the fiction competition this year were directed by women.
Among them was Burkinabe director and producer Apolline Traore, whose film "Sira" – considered a front-runner in this year's competition – emblematic of many Burkinabes' suffering. It tells the tale of a woman's struggle for survival after being kidnapped by jihadis in the Sahel, as her fiancé tries to find her.
An interesting film, "Cuba in Africa" has received a warm, emotional response all over the world. Most people never heard of this story. Screening this film, people were touched by the altruism of Cubans who sacrificed their sons and daughters on behalf of Africa.
Negash Abdurahman, producer of Cuba in Africa, told us that his film has won the Thomas Sankara Prize. Abdurahman is an Ethiopian-American filmmaker and an educational technology specialist. He is also the Founder of RI Systems Inc.
His award-winning film Cuba in Africa was years in the making, overcoming many challenges. Cuba in Africa tells the story of Cuban volunteers who gave everything to win the independence of Angola, Namibia and contributed to the fall of apartheid in South Africa.
Abdurahman spoke briefly with us from Ouagadougou. Here are the interview excerpts:
How would you interpret the film festival that took place in Burkina Faso? What are the key features during this gathering?
Abdurahman: FESPACO is the biggest, oldest and most prestigious film festival in Africa. FESPACO is the French acronym for the Pan-African Film and Television Festival of Ouagadougu. The 28th edition of FESPACO took place from February 24 to March 5 in Ouagadougu, the capital city of Burkina Faso.
The festival opened with much fanfare and cultural pageantry. The heads of state of both Burkina Faso and Mali attended the opening ceremonies. For me, one of the emotional moments of the opening ceremonies was Sidiki Diabate of Mali playing the mesmerizing Kora, a traditional string instrument of several West African countries.
In your critical assessment, what were some of the messages translated to the audience there? Are these related to the Africa's political culture, traditions and history?
Abdurahman: FESPACO celebrates African cinema and tells African stories through the eyes of Africans. This was very clear at this year's festival as well. This year's theme was "African Cinema and Culture of Peace."
Before the festival, there was much tension because of the conflict going on in the northern part of Burkina Faso. Some people feared that it might not even be held at all. Playing on this fear, according to a few Burkinabe I spoke to, the French threatened not to protect the festival if they did not get their way.
French troops did, in fact, depart a few days before the opening of the festival. Fortunately, the Burkinabe were able to provide their own protection. The festival and all associated music and cultural celebrations concluded without a hitch.
What place was the film "Cuba in Africa" in the festival? What other films have similar themes to this film during the demonstration (show) in Burkina Faso?
Abdurahman: My film, Cuba in Africa, was an official selection in the short documentary category. Cuba was the only country in history that came to Africa's aid without expecting anything in return. An Island nation of roughly 8 million people at the time, sent over 400,000 people – military as well as civilians – to help Africans in their fight for freedom.
This was unprecedented. I am honored to report that we won the much-coveted Thomas Sankara Prize. You can watch a two-minutes trailer for Cuba in Africa at http://www.cubainafrica.com
How was the final conclusion, in spite of the challenges and setbacks, of the festival?
Abdurahman: The best films won trophies and monetary awards in their respective categories. The mood was celebratory. FESPACO is a truly African institution with its own warm, unique characteristics.
Mirroring the Heart of Heaven and Earth: Ideals and Images in the Chinese Study
Mirroring the Heart of Heaven and Earth: Ideals and Images in the Chinese Study, an exhibition designed by New York-based firm OLI Architecture, has opened in the Palace Museum. Located in the center of the 72-hectare complex in the Forbidden City, built in the fifteenth century, the museum houses one of the world's largest collections of ancient Chinese artifacts, calligraphy, paintings, and porcelain. Working closely with curators at The Palace Museum, OLI Architecture has created a space that brings together art and objects spanning from antiquity to contemporary art within the historical architecture.

Housed in the Meridian Gate Galleries, Mirroring the Heart of Heaven and Earth centers on the evolving role of the scholar throughout Chinese history, exploring the relationship to the court, to other scholars, the natural world, and the universe. The exhibition brings together 105 works ranging from antiquities to contemporary art, including books, scrolls, vases, sculptures, paintings, screens, cups, and seals. Alongside the art, the displays also include materials such as brushes, ink, and paper ranging from the 6th to the 21stt centuries. The three gallery wings are divided into three chapters: "Chapter One: Sanctuary of Literature and Music," "Chapter Two: A Channel for Enlightenment," and "Chapter Three: A Bond of Companionship." These chapters deal respectively with the themes of a spiritual haven; self-cultivation and the bond between humanity and nature; and the appreciation of the finitude of life against the infinity of the universe.

The exhibition encourages a dialogue between heritage objects and modern artworks. For instance, an eighteenth-century plaque bearing the words 'Chamber of the Five Classics' in the Qianlong Emperor's hand, that typically hangs in the hall that served as the imperial study, is prominently displayed at the beginning of the exhibition. The Five Classics include some of the oldest surviving Chinese texts and are the central works of Confucianism.

Contemporary artists represented include:
Liu Dan (b. 1953) an ink painter trained in traditional style ink painting, he lives and works in Beijing, China.
Xu Bing (b. 1955) is a multimedia artist known for his calligraphy and printmaking, who divides his time between New York City and Beijing.
Xu Lei (b. 1963) an ink painter heavily involved in China's 1980's New Wave movement who currently serves as the Art Director of Beijing's Today Art Museum.
Bai Ming (b. 1965) a ceramicist and painter who teaches at Tsinghua University in Beijing.
Young Ho Chang (b. 1956) an award-winning architect and researcher who is currently a professor of architecture at MIT. Hiroshi Okamoto, Founding Partner of OLI Architecture, remarks, "Our office often works with contemporary art and artists. It was a challenge to design this remarkable exhibition with pieces from famous contemporary artists paired with such rare and prominent antiquities. When we started the project the idea of the scroll and the ephemerality of paper became a central concept. Where the art and antiquities were displayed on a transparent softly glowing surface which flowed from the vertical to the horizontal at the datum of a scholar's table height giving the viewer an intimate experience."

World Economic Forum Announces 2023 Crystal Award Winners
Artist Maya Lin, acclaimed soprano and arts/health advocate Renée Fleming and actors and humanitarians Idris Elba and Sabrina Dhowre Elba are the recipients of the 29th Annual Crystal Award, the World Economic Forum announced today. The winners will be honoured at the opening session of the Forum's Annual Meeting 2023 in Davos-Klosters, Switzerland, on the evening of Monday, 16 January. The award celebrates the achievements of leading artists who are bridge-builders and role models for all leaders of society.
The Crystal Award is presented at Davos each year by Hilde Schwab, Chairwoman and Co-Founder of the World Economic Forum's World Arts Forum. The cultural leaders receiving the 2023 Crystal Award are bridge-builders. They connect us to each other; they help us reflect on the human condition and they provide visions of the world that can cut through the limitations of short-term or linear thinking.
Awardees
Maya Lin receives the 2023 Crystal Award for her extraordinary creative talent in combining science, art and architecture and her exemplary leadership in the promotion of nature and environment. Lin has fashioned a remarkable interdisciplinary career through her highly acclaimed art and architectural works, showcasing sustainable design and emphasizing a stronger connection to the land and nature.
From her first public work, the Vietnam Veterans Memorial in Washington D.C., Lin has been committed to focusing attention on the key issues of our time: women's rights, civil rights, Native American history and the climate crisis. In 2016, on awarding Lin the Presidential Medal of Freedom, President Barack Obama said her Vietnam Veterans Memorial "changed the way we think about sacrifice and patriotism and ourselves".
Lin's latest memorial, What is Missing?, is experimental and multidisciplinary in nature. In this work, Lin uses science-based artworks to raise awareness of the current mass extinctions of species, while emphasizing that by protecting and restoring habitats and reforming our land-use practices we could significantly reduce emissions and restore and protect biodiversity
Renée Fleming receives the 2023 Crystal Award for her leadership in championing the power of music and its relation to health, community and culture.
Renée Fleming is one of the most acclaimed sopranos of our time and a leading advocate for research at the intersection of arts, health and neuroscience. She launched the first ongoing collaboration between the Kennedy Center for the Performing Arts and the US National Institutes of Health (NIH) with the participation of the National Endowment for the Arts (NEA). The Sound Health initiative explores and brings attention to research and practice at the intersection of music, health and neuroscience. This collaboration has led to workshops at the NIH and events and performances at the Kennedy Center. It also led the NIH to recently award $20 million in funding for music and neuroscience research over five years. The Renée Fleming Foundation is now partnering with the Foundation for the NIH to develop a toolkit for standardizing music and health clinical research for brain disorders of ageing. Fleming has presented her programme, Music and the Mind, around the world.
Idris Elba and Sabrina Dhowre Elba receive the 2023 Crystal Award for their leadership in addressing food security, climate change and environmental conservation.
Actor, filmmaker and humanitarian, Idris Elba, and his wife, the model, actress and humanitarian, Sabrina Dhowre Elba, were appointed UN Goodwill Ambassadors for IFAD in April 2020. As IFAD Goodwill Ambassadors, they focus on issues related to food security, climate change and environmental conservation. The couple recently visited an IFAD-supported project in Sierra Leone, where they met farmers who received support for rice production and assistance with rural finance after the Ebola crisis.
The late Queen Elizabeth II awarded Idris Elba with the Most Excellent Order of the British Empire (OBE) in 2016 and the Prince's Trust, founded by King Charles in 1976 – which Elba credits with helping to start his career – appointed him as its anti-crime ambassador in 2009
Elba supports causes related to poverty, HIV/AIDS, at-risk and disadvantaged youth, health and education. He worked with the UN and the Department for International Development in the UK during the Ebola health crisis and filmed campaigns in support of UNICEF, as well as the Sustainable Development Goals. He has recently created a number of youth-focused campaigns to promote education and learning and discourage violence.
Sabrina Dhowre Elba works with a variety of civil society organizations, including Farm Africa, raising funds to help farmers across eastern Africa, and Conservation International on environmental issues. She promotes gender equality and the empowerment of women and girls worldwide. She chairs the European board for Global Citizen and has been a keynote speaker at leading global events.
Idris Elba and Sabrina Dhowre Elbaare board members of Conservation International.
Crystal awardees are part of a large community of cultural leaders in Davos.