New York City As Seen On Screen
Whether it be an unplanned holiday trip, an epic clash to save the world, friends experiencing daily life in the five boroughs or anything in between, storytellers in film and television have long chosen New York City as their setting. No matter your favorite genre, a trip to NYC is an opportunity to see where some of these iconic scenes came to life, including:
For the sitcom lover
Friends
While Friends was primarily filmed in a studio, the West Village apartment where Rachel, Monica, Joey, Phoebe, Ross and Chandler live and hang out is a real building on the corner of Bedford and Grove Streets. At its street level, you will find Mediterranean restaurant The Little Owl in the same space as the Central Perk café where Rachel works and Phoebe famously performs "Smelly Cat." Additionally, the neighborhood houses a number of prominent Off-Broadway theaters including The Lucille Lortel Theatre, where aspiring actor Joey performs in the show's earlier seasons.
How I Met Your Mother
While retracing Ted's 11-season search for his wife, be sure to grab a drink at McGee's, the Midtown Manhattan bar that inspired the gang's go-to spot, MacLarens; try what Marshall declares to be the best burger in NYC at '21' Club; tour the Columbia University campus where Ted (unwittingly) first meets his wife; and have a legen…wait for it…dary time at NYC icons featured in the series, such as the American Museum of Natural History and Empire State Building.
30 Rock
The iconic address of the studio where Liz Lemon, Jack Donaghy, Jenna Maroney and Kenneth Parcell make the sketch comedy show TGS with Tracy Jordan is the actual home of NBC Studios. The Tour at NBC Studios offers a behind-the-scenes look at 30 Rockefeller Plaza, including Saturday Night Live, the source of showrunner Tina Fey's inspiration for the beloved comedy.
Seinfeld
Contrary to Jerry and friends' experiences, nobody will yell, "No soup for you!" at The Original Soupman on West 55th Street in Midtown or at the eatery's kiosk in Times Square. Meanwhile, Morningside Heights' Tom's Restaurant (Monk's Diner) has all the great no-fuss comfort food and 75-cent coffee the cast enjoyed on-screen. Finally, Gray's Papaya really does have some of the best hot dogs in the City—"better than filet mignon!" if you ask Kramer.
For the hopeless romantic
When Harry Met Sally
Thirty years later, you can still have what Sally was having at Katz's Delicatessen on the Lower East Side, double date at the Upper West Side's Café Luxembourg, and enjoy the beautiful scenery of Washington Square Park, where Sally first tells Harry to "have a nice life" at the beginning of the film.
You've Got Mail
Relive this '90s romance at sites of important scenes such as Café Lalo on the Upper West Side, "The Most Famous Café in the City"; Zabar's, the great local market where Joe saves Kathleen's Thanksgiving; and the 91st Street Garden in Riverside Park where the film concludes as the pair realize their feelings for each another.
For the girls' trip planner
New York City has often been said to be the series' fifth character, and fans can get retail therapy at the Greenwich Village boutiques Carrie and friends frequented, snack on cupcakes at Magnolia Bakery, walk with a loved one to the middle of the Brooklyn Bridge, and do your best to catch a foul ball (and a date) at a New York Yankees game—to live like Carrie and the girls.
Gossip Girl
On Manhattan's Upper East Side, visitors can climb the steps of The Met Fifth Avenue, where Blair and company famously held lunch breaks, before heading further uptown to the Museum of the City of New York, filmed as the Constance Billard and St. Jude Schools. After getting spotted at these elite schools, you can check out the home of Chuck Bass and the Van der Woodsen family at the Lotte New York Palace, just five blocks north of Grand Central Terminal, where Serena makes her dramatic entrance to the show in season 1.
Girls
See where Hannah, Marnie, Jessa and Shoshanna try to navigate their early 20s. In Greenpoint, Brooklyn, enjoy a latte at Café Grumpy, the real coffee shop that is fictionally managed by Ray and frequented by the girls, and venture to Manhattan to see when the story begins as Hannah's parents tell her they will no longer financially support her, at Murals on 54 restaurant.
For the superhero superfan
Avengers
While the film's famous battle of New York included scenes all over the City, most of the action takes place in Midtown Manhattan. Captain America, Iron Man, Thor, Black Widow and Hawkeye first meet the alien attackers in front of Grand Central Terminal, while Stark Tower is a couple of blocks west at 4 Times Square, formally the Condé Nast Building. In the end, Hulk defeats Loki for good, with Manhattan still standing, in front of the historic Chrysler Building before Thor beams him back to Asgard for trial from Bethesda Terrace in Central Park.
Batman
The masked hero that earned NYC the nickname "Gotham" has been portrayed in areas throughout the City for more than 80 years. With his Wayne Enterprises headquartered at One Liberty Plaza, just a block from the World Trade Center in Lower Manhattan, Batman defeats Bane in the final fight scene of the Dark Knight trilogy on the steps of the New York Stock Exchange while the Queensboro, Brooklyn and Williamsburg bridges also play prominent roles in the film.
Spiderman
Your friendly neighborhood Spiderman has made harrowing rescues all over NYC over the years. In the original Spiderman film, Peter Parker saves love interest Mary Jane from the Green Goblin in Times Square before defeating the villain on Roosevelt Island. Other high-flying fights in the films take place at the Empire State Building, Statue of Liberty and Ellis Island.
For the thriller enthusiast
Ghostbusters
The 1984 paranormal film has found new life in New York City thanks to the Ghostbusters Experience at Madame Tussauds New York in Times Square where visitors can fight ghosts through a hyperreality experience. In addition, the functioning firehouse Hook & Ladder Company 8 (Ghostbusters headquarters), Spook Central (55 Central Park West) and The New York Public Library – Stephen A. Schwarzman Building are film locations that can be visited.
Men in Black
Agent K and Agent J fight aliens all over the five boroughs in this action-packed trilogy. In two of the most prominent scenes, Agent J chases and captures the first alien he encounters on the job in the Guggenheim Museum on the Upper East Side, and the agents save the galaxy in Corona Park, Queens, after thwarting a hidden spaceship that lived atop the World's Fair site for years.
Ocean's 8
In addition to the Costume Institute Gala at The Met, targeted by the crew in the film and featuring "Camp: Notes on Fashion" this May, several prominent NYC landmarks are featured in the latest installment of the Ocean's franchise. The TWA Flight Center at JFK, soon to be the TWA Hotel (opening May 15), houses the fashion show where Debbie Ocean and crew recruit an integral teammate; the Cartier Mansion guards the necklace they are after; and a Bushwick, Brooklyn, loft acts as the team's headquarters.
For the whole family
Home Alone 2
Although Kevin didn't mean to visit New York City, he managed to check out some of the best attractions in Midtown Manhattan while he was there. As he successfully thwarted the bandits' plan to rob Duncan's Toy Chest (filmed at FAO Schwarz), Kevin also enjoyed all the amenities offered at The Plaza Hotel, caught a show at Carnegie Hall from a VIP point of view, fed the pigeons in Central Park and met family at the Rockefeller Center Christmas Tree.
School of Rock
Imposter substitute teacher Dewey Finn and his students put on a show for their "final exam" in a Battle of the Bands shot inside Staten Island's St. George Theatre, while their yearlong practice at Horace Green Prep School was filmed at the borough's Wagner College.
The Muppets & Sesame Street
At the Museum of the Moving Image in Astoria, Queens, The Jim Henson Exhibition provides an illuminating behind-the-scenes look into the creation of iconic productions The Muppets and Sesame Street, filmed to this day at Kaufman Astoria Studios. Character sketches, scripts, clips and unseen footage are among the nearly 300 items on display celebrating Henson's work and Legacy.
Night at the Museum
Although the American Museum of Natural History on the Upper West Side closes at 5:45pm, you can still see the exhibits protected by night guard Larry Daley in the film, seven days a week. One of the most prominent characters, Rexy, is now in a temporary solo exhibit including fossils, virtual reality experiences and life-size T. rex models that explore this famous predator in greater depth than ever before.
In addition to providing the backdrop to some of the most iconic moments in TV and film history, NYC is home to countless live television experiences and various film and TV festivals. For a deeper dive on a film- and TV-inspired visit, go to nycgo.com. Visitors looking to explore TV and movie locations with the help of an expert can also check out curated experiences by On Location Tours.
Neatly tucked away on the sparkling Turkish Riviera, the utterly luxurious Dalyan Resort is a dreamy coastal cocoon that one never wishes to leave. Once a sleepy fishing village, the seaside town of Dalyanon Turkey's glittering coastline has, in recent years, become something of a playground for the jet-setters seeking respite from city life and her pernicious tendencies. The unique medley of beautiful red bricked cottages and ancient ruins run into an alluring elegance.
With its status as a burgeoning tourist hotspot there has been a slew of luxury hotels and resorts, all jostling for the patronage of beautifully bronzed, well-heeled holidaymakers. Establishing itself as one of the area's most comforting boltholes, Dalyan Hotels run by the utterly charming, Yucel Okutur and his wife, Fulia. The seaside property promises a blend of style, serenity and comfort. Oh and how well it delivers. The magnificence is made clear from the very second one steps into the resort's cosy lobby. A sweeping look from the sleek marble-panelled arrival deck across the sea and towards the property's pristine private deck begs no question as to why this corner of the world is a secret so well kept. One cannot help but saunter around corners past slivers of glittering sea interspersed with bursts of pink oleander. A private sun-drenched armchair from which can embrace the nature enjoy the nourishment whilst flipping through the fables of Marco Polo, an apt companion an inspiration for and of travels.
The clever integration of spaces indoor and outdoor extends throughout the property inspiring a sense of oneness with nature. The classic yet contemporary interiors are best illustrated in the spa. Gazing at the marbled paintings, one reminds one of the four seasons, much like Vivaldi. The use of light, domes, marble tiling, high ceilings and open plan spaces generates a refreshing airiness and palatial spaciousness- a very special Turkish delight. Locally crafted fabrics, furniture and art are tastefully displayed alongside modern décor. No stuffiness or over-the-top excessiveness provides a veritable feeling of ease and comfort abounds, giving the sense that these are spaces designed to be lived in and moved through.
Moreover, travel brings out the best in men like myself who get dressed every evening feeling a bit like Napoleon: ready to conquer the world. There is a spring in our step and a smile on our faces. When we reach to our pre-booked table near the Riviera, we tend to soak in the ambience. There is a romance to every evening. We tend to find ourselves in the laps of fine company and an eclectic state of mind. Just like most things, travel for men like myself is not a liberator, rather, is the elixir of our being. After feasting well into the night with Kebabs and what not, one may feel inclined to forgo breakfast, but the extensive buffet is too enticing to refuse. One sets up for the day with freshly-baked bread and Turkish pastries, organic juices, a huge array of cooked dishes and plenty of fresh fruits and cereals. There is an overwhelming sense of calm in the entire hotel, which is more like home. Unbridled bliss is the name of the game it becomes impossible not to leave feeling utterly rejuvenated. The bespoke service of its staff, who are friendly and attentive without being bother some.I am inclined to believe, this' true luxury.
Gift Giving Traditions Around the World
Giving gifts is a tradition as old as mankind itself. It has always been a part of our society. When you give a gift to someone, it tells them that they are special in some way to you. We give and receive gifts for many occasions, like birthdays, mothers days, Christmases, on our anniversary, etc. In fact, gift-giving is so integral to our world that many nations developed interesting traditions around it. Here are some of the most interesting ones.
Japan
When giving a gift in Japan you should be very careful. The Japanese people attach great importance to gifts and consider them something that is mandatory, not just a kind gesture. It is not desirable to surprise them, as they will be embarrassed if they cannot immediately return something to the gift giver. Therefore, it is a good idea to discreetly advise them that you will give them a small memento of your meeting. The gift is given exclusively in private, and it is not common to open it immediately.
South Korea
In Korea, it is extremely rude to give or receive a gift using only one hand, especially if it is the left hand. You must always use both hands at once if doing so. Korean New Years greeting cards or gifts are never with a predominantly red color, as it is used for announcing funerals. Also, avoid gifts that come in sets of four as they symbolize death in Korea.
India
When giving a gift in India, you should always use your right hand. Using the left hand can cause offense as that hand is considered unclean. If giving money in India, try to give a sum that ends with 1. Odd numbers are considered very lucky in India. The number 1 is especially lucky as it signifies a new beginning. Because of this, giving a sum that ends with 1 is believed to grant prosperity to the gift recipient.
Arabs
Gifts are not as important to the Arabs as to other people. They represent something that "gives hospitality a wider dimension". When someone comes to dinner, small gifts such as flowers and candy are common, and as a sign of special affection, silver, crystals, porcelain, and famous brand items are very appreciated. Handkerchiefs of any kind associate them with parting and tears and should be avoided.
Europe
As far as Europeans are concerned, every nation is a story for itself. The French are quite reserved with gift-giving, the Germans are especially rigid and formal, and the Dutch are a little bit more relaxed. For Italians or Spaniards, the exchange of appropriate gifts is quite acceptable. Russians and people from Eastern European countries appreciate something from your own culture, for example, a CD with your national music or some other kind of token from your country. Also, in Russia, you should never give someone yellow tulips as they are the symbol of ending a relationship or betrayal.
Ireland
Don't be surprised if your gift is refused a couple of times in Ireland. This tradition comes from a time when they had the potato famine, and because of this, the recipients are making sure that you can really part from the item that you are offering. It will also show great humility if you refuse the gift they are offering you a couple of times. The standard reply in Ireland when someone receives a gift is "you shouldn't have gone through all that trouble."
Kenya
In Kenya, the Maasai people spit on a gift before giving it to someone. This is considered a sign of blessing and with this, they wish the recipient great fortune. Spiting is a very important tradition in Kenya. It is customary to spit on the head of a newborn child and on a hand before shaking it with someone.
Top 10 Cheap Vacation Destinations in Spring 2020
This is going to be a nice, long, relaxing spring. You will get some sun, explore a new destination, and use the awakening force of Nature to recharge your batteries.
What's your plan for spring break? How about something different this year? You don't have to choose the nearest beach again. There are wonderful places you can explore. Don't worry; they won't be expensive!
You can have a great adventure with a limited budget, only if you plan it well.
We'll list 10 impressive destinations that give you the feel of luxury travel without eating up your entire savings.
Best Cheap Spring Vacation Destinations for 2020
1. Marrakech, Morocco
Spring is the perfect time for seeing Morocco. You can find affordable accommodation in Marrakech and have day trips from there. The street food is lovely, but most travelers can also afford the cozy restaurants.
Make sure to check the calendar, since Ramadan is in spring. Many restaurants will be closed during the day over that period of time.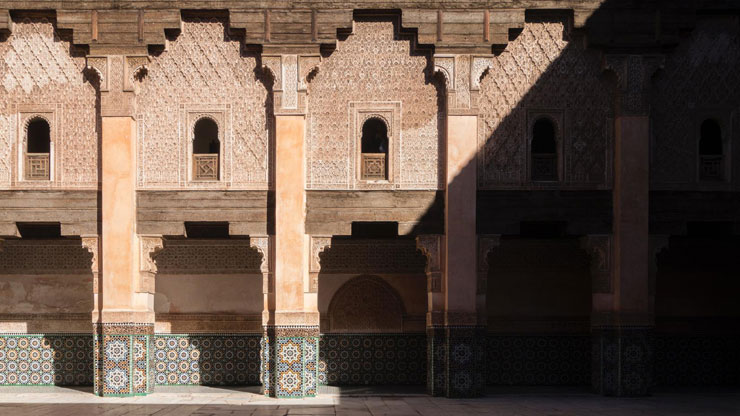 2. Alaska
You can hardly think of something more beautiful than Alaska in spring.
Large ship cruises will cost from $100L per day, but keep in mind that food is included so you won't spend much more than that. Late May belongs to the so-called shoulder seasons, so the prices will be lower than usual.
3. Sonoma, California
Napa doesn't seem like a place we'd feature in a top list for budget travelers. It's known for its luxurious restaurants and hotels. But Sonoma, Napa's neighbor, is much more affordable. You can still enjoy exploring Napa, but you won't spend too much money.
Calistoga is a small town that's breathtaking in spring. You can search for accommodation there. But hey; camping is also an option.
4. San Juan, Puerto Rico
San Juan is a well-known spring break destination. Mid-April is the best time to go to Puerto Rico. you'll avoid the summer rains and winter crowds.
The beaches are so beautiful and the food is so cheap that you'll consider staying longer. That's always an option! You can hire a service that writes research papers to complete some of your work, and you'll extend the vacation a bit. In Puerto Rico, it seems like time takes another dimension. Everyone is cool and relaxed.
5. Turkey
Go ahead and google this: Cappadocia. Can you already visualize yourself in one of those balloons?
But that's not the only important sight to see in Turkey. Istanbul is a story of itself. It's a beautiful blend between Eastern and Western culture. The food is out of this world. The restaurants are not expensive, but with so much food on the streets and markets, you won't even think about getting into a restaurant.
Turkey also has beautiful beaches, which are ready for you during the spring months.
6. Budapest, Hungary
Budapest is quite possibly the most beautiful European city. Forget Paris; it's expensive, crowded, and overestimated. Budapest is full of museums and mesmerizing architecture. You'll love the nightlife, too! If you like Budapest and you would like to write an essay about it, you could use topicsmill to generate a good and suitable topic.
7. Amsterdam, The Netherlands
It's not about the weed. You don't have to be high to experience Amsterdam as the most exciting city, ever. The parties are out of this world, and they make Amsterdam the best destination for young people during spring break.
But you'll also enjoy the cultural tours, parks, and art museums. TripAdvisor offers a great list for Super Savers in Amsterdam. Check it out!
8. Puerto Vallarta, Mexico
The fact that many students choose it as their spring break destination is no coincidence. Puerto Vallarta attracts with beautiful weather, affordable accommodation, and great food. Make sure you plan your vacation during April or early May, so you'll avoid the hurricane season.
9. Hawaii
Can you imagine the breathtaking Kahului without the crowds?
That's what your spring break in Hawaii will be like. Spring is awesome because it turns your vacation into a budget-friendly experience. The accommodation will be more affordable when compared to high season. But you can also consider activities labeled as "luxury," such as scuba diving.
10. Thailand
It's beautiful and affordable throughout the entire year. Koh Samui and Phuket are great with their fancy resorts, but those are not the only places where you can stay. Even backpackers travel to Thailand. They can still experience the fun in Phuket, but they choose Koh Chang or Koh Phayam for affordable accommodation.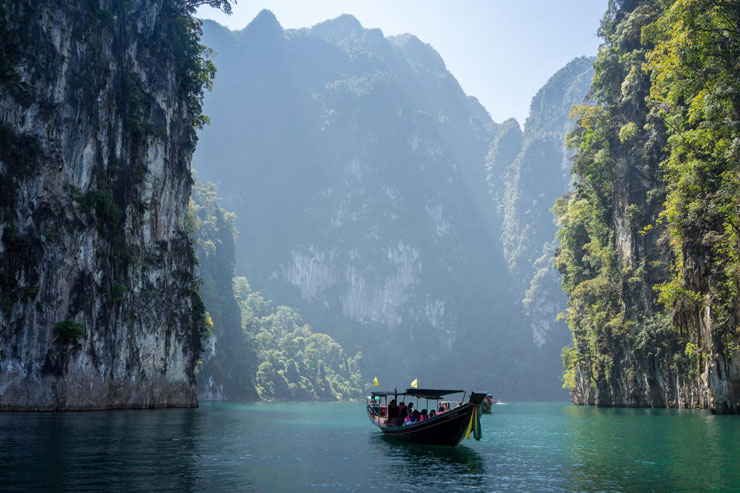 Are You Ready for the Best Spring Ever?
The first thing you need to do is identify your budget.
Then, explore the destinations listed above. Find information about flights, accommodation, food, and all other expenses related to trips. Some of them will probably fit in your budget. Choose the one that attracts you the most!