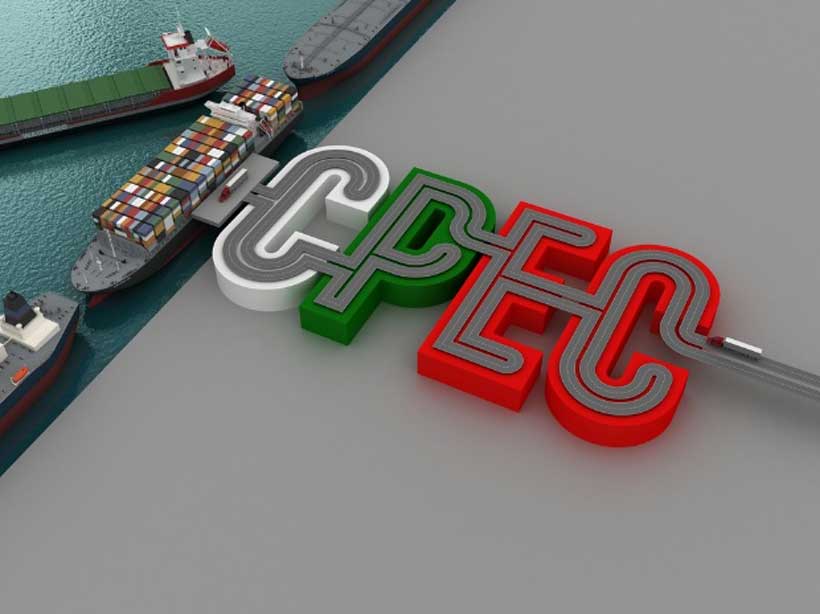 Earlier to modern world the nations which upheld the power to subjugate others used to take nudge into considerably week nations in order to conquer them. The entire colonization of the world depicted a fine example of this art. Economies of the state were spiraled in a distinct order that it was elusive for the victim to untether from the colonial power. The modern nations in sub-continent encountered the same curse as both Pakistan and India were once colonies of British Empire. The British Raj in Indian Sub-Continent chose the same hegemonic design to vanquish by paralyzing the local economy and ultimately the whole continent was bestowed to them.
The contemporary age defies every notion which seizes someone's sovereignty through any means though there might be exceptions. Hegemonic belief system has prevailed as there are still states which are keen to take the command. The new hegemonic designs no longer include the direct confrontation through any means.
China-Pakistan Economic Corridor or CPEC is an offshoot of China's Belt and Road Initiative. The people on both sides of the border have anticipated that there will be prosperity once it reaches its final stages. The speculations against this chivalrous project are there too. Project is also often related to the previous colonial hegemonic designs and is called as a threat to Pakistani identity. But the main concern is, are such initiatives by China or particularly CPEC is same old hegemonic design which were used by colonial powers to rule?
Conceived in 2013 and became viable in 2015, the project has brought enormous sums of investment. Not just this, the project also promoted the investing climate in Pakistan, at a time when the state of Pakistan was isolated from the international happenings. It was China and its vision of interconnectivity put Pakistan into light. Originally valued at USD 46 billion to new unofficial figure of USD 62 billion, there is something beneficial in it which has made CPEC persistent.
CPEC delivered the socio-economic opportunities in the suburb and urban areas. The Global Times reported that CEPC is aiming to provide 2,320,000 jobs till 2018. Various estimates projected that the project aims to create around 400,000-700,000 jobs during the period of 2015-2030. The project itself is self-sufficient to elevate the standards of living of the working and under-privilege segment of the society. While in colonial times there were only developments for the better and efficient transportation of the goods for the trade which were directly benefitting the colonial empire rather than the social fabric. The local labor was only used for exploitation during colonial times whereas CPEC include vast profile of jobs for locals including professional, technical, administrative and skilled based jobs. Another fact which negates the idea that CPEC is a colonial instrument is that the debt which is due on the Pakistani government is only USD 6 billion including interest in soft loans and the rest is foreign direct investment and grants.
Route of CPEC is more likely to be a path to prosperity. The economic ties of Pakistan with China will not only help Pakistan's economy but also Pakistan's stature in the international community. It is not to be misunderstood that development at the time of colonial powers was only for the elites rather than the local community while in contrast to CPEC, it is giving ease to the very lower division of the society.
There has been speculations and claims that CPEC will be another East India Company and it will shatter Pakistani identity and also will cause harm to the socio economic fabric of the country. Moreover it was also established by the antagonistic forces that China will one day take control of the Pakistani territory. In June 2018, Economic Times, an Indian tabloid, reported that a Netherland based Think tank has heavily criticized that CPEC is an unfair deal for Islamabad and eventually China will make Pakistan its colony. It is not to be forgotten that both the countries in this project are independent and sovereign. There is no need to scrutinize the whole project and calling it a big mistake there might be contradictions with some of the chapters of the project but as a whole the project holds great deal for Pakistan and China as well. It is up to the higher authorities to extract the maximum out of the project and prove it to be beneficial for the country and a "Game changer" for the world's political dynamics.
Indian Imbalanced Balance
A serious crisis is looming over journalism in India, which is increasingly vested in the hands of authority. On the one hand, Indian President Pranab Mukherjee asks for "discussion and dissension" for a vibrant democracy. "There should always be room for the argumentative Indian, and not the intolerant Indian. The media must be the watchdog, the mediator between the leaders and the public," Mukherjee said while paying his regards to Ramnath Goenka – former press baron. On the other hand, Indian media has lost its credibility regionally as well as internationally owing to quality of Indian public discourse. According to criminal lawyer Rebecca Mammen, "The true test of a robust democracy is the independence of its media. Over the past few years our media has become the mouthpiece of the party in power. Coupled with the fact the corporate owners of media houses share close links with the government, the Indian media has tragically lost its voice."
The mainstream media is vested in the hands of a selected few and refuses to question authorities. The 'Reporters Without Borders' annual Press Freedom Index, which was released on April 20, has ranked India at 142 among 180 countries reflecting poor credibility due to pressures by government. According to the Report, the Indian media is reeling under a Hindu nationalist government, which has time and again tried to gag journalists. Moreover, India's influential TV news channels function largely as government mouthpieces.A European non-governmental group "EU disinfo lab" had uncovered a network of 265 'fake' news outlets sponsored by an Indian network to influence the European Union (EU) and the United Nations (UN) with content against to Pakistan.
The crisis in the Indian media will have deeper impacts on Indian democracy. With a feeble opposition, weak institutions, and an inadequate media, Indians have no checks and balances. For instance, maligning Pakistan High Commission, Colombo(PAHIC) during a recent Indo-China conflict was an Indiangovernment instructed media strategy to divert public opinion from their failures in North. In other words, media strategy inadvertently defines poor political will of India to stand up to China while feel strong enough to bully the smaller neighbourhood.
The sane voices in Indian media have continuously shrinking space.Having almost 400 news channels, Indian media has failed to highlight serious matters, such as beef ban, human rights violations in Indian Occupied Jammu & Kashmir (IoJK), and numerous discriminations against Indian Dalits. "Over the last few years – especially after Prime Minister Narendra Modi won the general election of 2014 – the Indian mainstream media has allowed itself to be undermined by the transcendent political power that he represents," said Pamela Philipose, The Wire. "A new note of muscular nationalism has crept into media discourse. Also conspicuous is the curbing of dissent and the rise of the surveillance state – developments that bode ill for the independence of the Indian media," says Philipose.
In a similar manner, a political scientist Giles Vernier argues that "a new note of muscular nationalism has crept into media discourse. Also conspicuous is the curbing of dissent and the rise of the surveillance state – developments that bode ill for the independence of the Indian media.One reason why we don't see much criticism in the media is that the government, in the person of the Prime Minister, has the ability to completely dominate the media's agenda, by saturating the public and media sphere with the message, image, and his voice."
Journalists should be critical of government's handling of its internal and external matters to keep it on the right track. TV channels will call speakers of their choice, who would heavily lean to one side of discussion and pretend that it is balanced.
In the current atmosphere, with enraptured legislative issues and social perspectives, with populist political leadership, with developing bigotry against minorities and dissenters, the media can and ought to be an encouraging sign for liberal, mainstream and law based thoughts, yet additionally to guarantee that outrageous perspectives does not get into the papers or on TV. Rather, the media in India has become some portion of the issue, either excitedly partaking in preparing of contempt against the helpless, or carrying on in an insincere path by permitting the most exceedingly terrible components a free run of significant reality on their foundation. Whole ages of columnists are growing up with the possibility that they are playing out an important help; they have scarcely any good examples to gaze upward to, since their own managers, who should know better, are either sold out, ideologically dedicated to fanaticism or are indecisive, without firm feelings or just fearful. In any case, Indian reporting is in a profound emergency, all for the sake of 'balance.'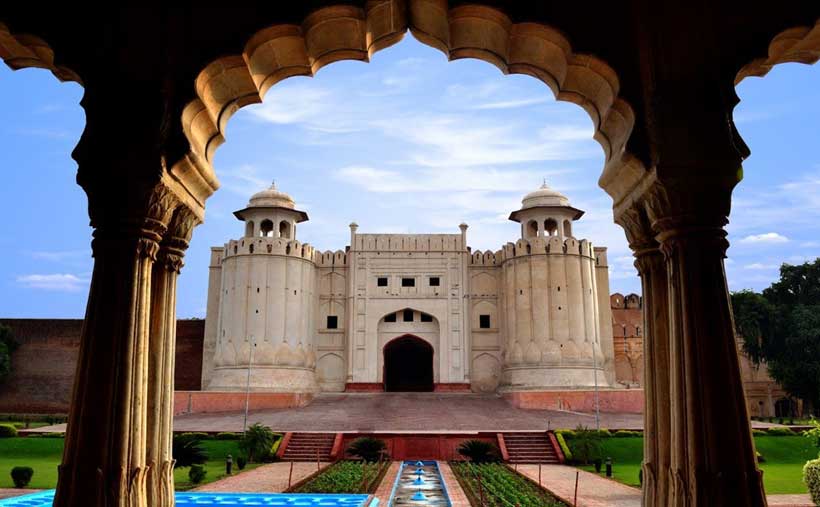 With an unprecedented progress in politico-socio-economic domains, Pakistan has a new face in the world. It has not only successfully corrected misplaced perceptions about it, but the internal and external circumstances around it have also changed, which has helped shaping Pakistan its renewed look according to changed regional and international environment. The successes at the security front has also led to the economic progress in Pakistan.
In result of Pakistan's fight against terrorism and anti-extremism operations, it lost tens of thousands of people, including soldiers and civilians. Pakistan's strong resolve together with sustained military operations against terrorist elements, however, brough back peace and stability in the country. According to Security Report 2019 by Pakistan Institute of Peace Studies (PIPS), "Pakistan witnessed a further decline in the number of terrorist incidents and consequent casualties… terrorist attacks this year decreased by around 13 percent as compared to 2018." The report clearly depicted a gradual decrease in terrorist attacks and casualties since 2009. In this regard, Pakistan's National Action Plan (NAP) helped eliminating the menace of terrorism from the country. The improved security situation in the country resulted in the economic dividends in the shape of China Pakistan Economic Corridor (CPEC).
Pakistan is also appreciated for its nuclear material safety. In its annual report, the Nuclear Threat Initiative (NTI) – a leading United States non-proliferation watchdogdivulged that "Pakistan's improvements in the Security and Control Measures category are significant because strengthened laws and regulations result in durable boosts in Pakistan's score as well as provide sustainable security benefits." While appreciating Pakistan's further improvement in nuclear materials' safety, Laura Kennedy, a former United States diplomat, tweeted that "one welcome bit of news reported by #NTIindex is that #Pakistan ranked as most improved in security of those countries holding nuclear materials."
Pakistan's fight against Corona Virus Disease (COVID-19) is used as a role model by developed countries of the world. The Government of Pakistan (GoP) revealed a PKR 1.13 trillion relief package to help to the powerless and securing industry and other organizations. The concept of 'Smart Lockdown' also reaped its dividends and Pakistan has come out from the dangers of this deadly virus.
On the socio-economic front, Pakistan is making progress as well. For instance, the current account deficit has reduced from US$ 20 billion to US$ 3 billion together with a significant decrease in trade and fiscal account deficits. The stalled construction of Diamer-Bhasha dam has also been approved, which will result in additional water supplies for better agricultural production. There has been increase in the rights activism i.e., Transgender Pride March, Aurat March, Climate March, and Student Solidarity March. Women sports stars of Pakistan won international medals and recognitions.For instance, 8-year-old Pakistani Taekwondo star Ayesha Ayaz won a bronze medal for Pakistan at the 7thFujairah Taekwondo Open Championship in United Arab Emirates (UAE); Hajra Khan won 3 Guinness World Records; Mahnoor Shahzad won the Annapurna International Badminton Tournament; Nida Dar became the first Pakistani woman to sign a deal with an international cricket league, Sydney Thunder; Shahida Abbasi from Hazara won one of the total two gold medals for Pakistan at the South Asian Games 2019; and Mallak Faisal Zafar won first position in the Basic Novice Girls II category at the 24th International Eiscup Innsbruck 2019. Test cricket also returned to Pakistan.
Culturally, Pakistan is projecting itself more prominently. Pakistani celebrities are mamking it to international fashion weeks – Mushk Kaleem and Alicia Khan walked the ramp for Milan Fashion Week 2019. Pakistani film Laal Kabootar won the Vancouver International South Asian Film Festival for the Best Feature Film Award. ActressMahira Khan was appointed National Goodwill Ambassador for UNHCR, the UN Refugee Agency, strengthening the bond between the people of Pakistan and the international community. Moreover, Mehwish Hayat was appointed ambassador to UK based international humanitarian charity, Penny Appeal.
On the entrepreneurial front, 9 Pakistanis made it to Forbes' coveted 30 under 30 Asia list: Ahmed Rauf Essa: Founder, Telemart; Karishma Ali, President, Chitral Womens Sports Club; Laila Kasuri, Water Analyst, Global Green Growth Institute; Hanaa Lakhani, Hasan Usmani,Gia Farooqi and MoneebMian, Cofounders, Roshni Rides, Zain Ashraf, Founder, Seed Out; and Zainab Bibi, Founder, Pakistan Society for Green Energy (PSGE).
Regionally, Pakistan's foreign policy is paying its dividends. Pakistan's relations among Iran, Afghanistan, Sri-Lanka, Russia, United States and others has improved significantly. Overall, there is many encouraging events happening in and around Pakistan.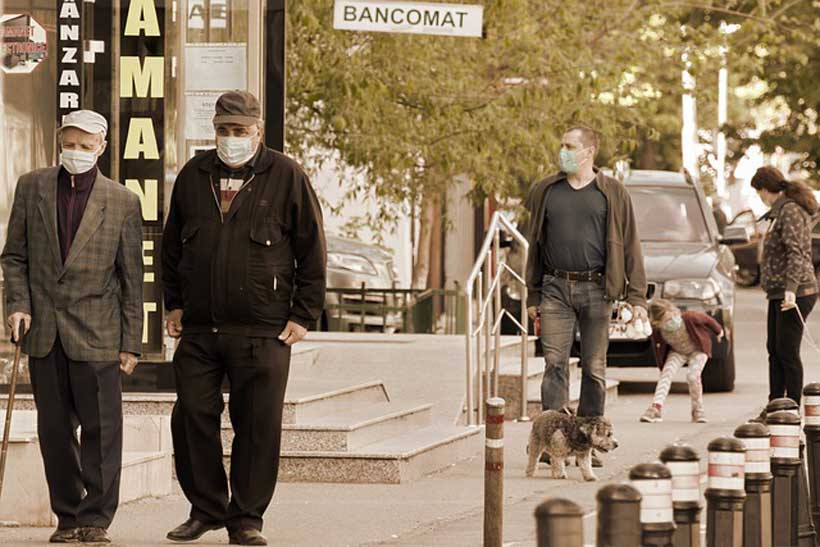 Franklin Roosevelt has rightly put it, 'In politics, nothing happens accidentally. If anything happens, it's palpable that it planned this way'. Numerous features have been defining pre-pandemic world politics over the years. The current situation shows that pandemic will only reinforce largely five global fault lines that have been characterizing the global environment even in the pre-pandemic phase. Form this we can extrapolate the future course of global politics.
The first and the obvious feature is the rising multi-polarity with power being diffused vertically and horizontally between countries and within countries because citizens become more impart by accessible cheaper technologies. Therefore, global power especially economic power continues to be redistributed while the state power also continues to be eroded by the greater influence of non-state actors both good and bad. In today's world, no single power can achieve outcomes on its own. It can only do so in conjunction or with the cooperation of other states. Since the Second World War, this pandemic is the first global crisis in which US leadership has been absent.
Secondly, the resurgence of competition and tensions between the big powers in the global environment have come into sight. US-China confrontation has become the most consequential and geopolitical development, which is going to influence and shape the world in the coming years. It can be seen that an outbreak of trade and tech war during the pre-pandemic will continue in the future. Political tensions are also at a record high. President Donald Trump of the United States has been using hostile rhetoric against China. Because of the severe actions taken by the US, China has reached its limits and started pushing back.
Thirdly, global powers are retreating from multilateralism and a rule-based international system. The renunciation of international agreements and treaties has been witnessed over the months. The irony is that the pandemic demands greater solidarity and cooperation but quite the opposite has happened, where there is an absence of international solidarity and much less collaboration. The USA has renounced a long list of treaties including the Iranian nuclear deal, Paris Agreement on Climate Change, Intermediate Nuclear Force Agreement (INF), and recently the Open Skies agreement. It has also walked out of key multilateral institutions such as the UN Human Rights Council in Geneva and the WHO more recently.
Another feature is the rise of populist leaders who are often described as strongmen. Although it's debatable how much they deserve the description of strong men. Populist leaders act unilaterally with impunity as well as seek to rewrite the rules of game either in the world or their region depending upon their capability to manage. They are mostly disdainful toward international norms. In South Asia, the grimmest example is Prime Minister Narendra Modi who is taking brutal and illegal actions not only in occupied Kashmir but also within India by pursuing communal politics.
Ultimately, there would be an emergence of anti-globalization sentiment due to multiple factors. The UN will be celebrating its 75th anniversary which is going to be a historic moment while American threatens to leave the World Health Organization (WHO) permanently. In this unenviable situation, the UN has been under great strain because its main agency which deals with the health crisis is under attack due to curtailment of funding by Donald Trump. Furthermore, certain leaders of the west are going to reject the existing trading regimes because they cannot compete anymore. The prevailing situation in those countries demands to remake global supply chains and they intend to reduce their dependence on China. Apart from that, plans are considered to move towards setting up local hubs of manufacture and supply.
In a nutshell, there is going to be a reversal of many aspects of globalization. Protectionism, trade wars, and to some extent travel restrictions will be a new reality. Right-wing populist leaders will use the health crisis to reinforce their policy preference for closed borders, strict immigration laws, and the ban on the free movement of labour that has been seen in recent decades. The future course of the most important bilateral relationship of our century which is between China and the United States will have a huge impact on the global economy as well as on the international order and multilateral institutions. Pandemic has further strained the relationship and resulted in trading accusations and allegations from both sides. Summarily, that has been described as the new cold war by many. The question arises whether these two global powers will arrive at modus vivendi or will there be a standoff. This has become a more enduring feature of the global landscape.
To round off the whole debate, the World is possibly at one of the history's most unsettled periods in international relations with the atomization of the international system. This is an uncharted territory which the world has not seen before. For Pakistan, there are going to be strategic, political, and economic implications because it seeks to form good relations with both countries. Pakistan ought to understand that in the long run, its strategic future lies with China rather than the US.