ADB Approves New Financing Support for Renewable Power Projects in the Pacific
The Asian Development Bank (ADB) has approved an umbrella facility of up to $100 million which will provide financing support including loans, guarantees, and letters of credit to overcome constraints to private sector investment in renewable power projects in Pacific island countries.
The Pacific Renewable Energy Program will support an estimated 5 separate renewable energy projects in ADB's Pacific developing member countries over a 5-year period. ADB's Pacific Department (PARD) and Private Sector Operations Department (PSOD) will work together to implement the program.
"The program will help to build urgently needed capacity for energy sector expansion and private sector interest in clean energy projects in the region," said PARD Director General Ms. Carmela Locsin. "The objective is to implement more renewable energy projects in the Pacific by working with power utilities to identify transactions at an early stage."
Funding for power utilities in the Pacific is inadequate. Private sector investment in particular is crucial to expand renewable power generation as the region transitions from fossil fuels to clean energy. However, investment is restricted by a lack of governmental credit support for the payment obligations of power utilities. Development is also hampered due to a lack of bankable power purchase agreements, uncertainties over foreign currency availability and convertibility, and perceived political risks.
"This program is designed to work within these constraints and encourage private sector investment through an innovative blend of ADB's direct private sector lending, ADB's guarantees of commercial bank lenders, together with donor funds which provide a backstop to the payment obligations of the power utilities," said PSOD Director General Mr. Michael Barrow. "It will help remove barriers to investment by enhancing the creditworthiness of power utilities and mitigating perceived political risk for lenders."
The program aims to spur self-sustaining private sector development and, over time, reduce reliance by power utilities on grants and subsidies. A first project proposed for approval under the program has been identified and a financing plan is under discussion. To meet international donor requirements, participating projects will be required to adopt environmental and social standards and to demonstrate good gender parity in their energy projects and/or related community projects.
Greater investment in clean, secure and sustainable electricity systems amid Covid-19 crisis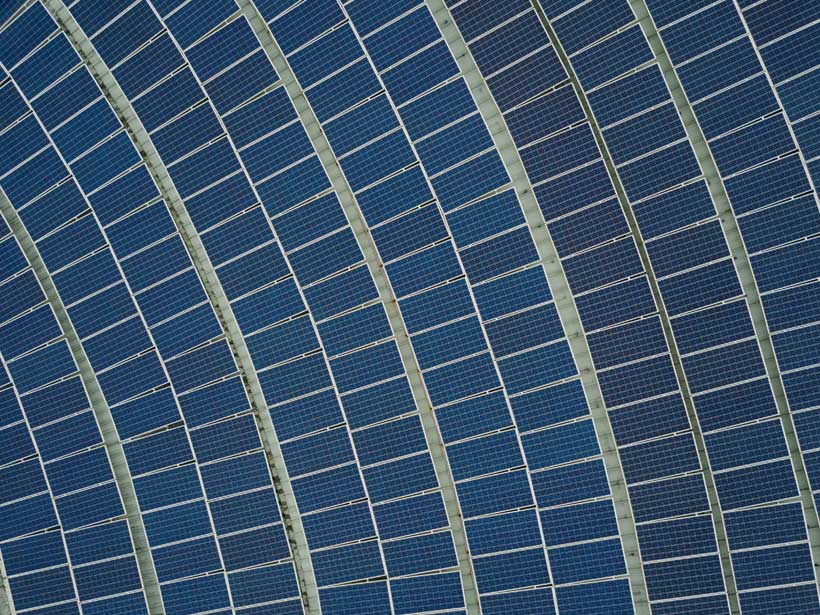 Energy ministers and electricity industry CEOs from around the world took part in a roundtable discussion today about the impact of the Covid-19 crisis on the electricity sector and the need to mobilise investments for secure and sustainable power systems. The high-level virtual meeting was co-hosted by the International Energy Agency and the Government of the United Kingdom.
The discussion focused on the implications of the Covid-19 crisis for investments in the power sector that are needed to support clean energy transitions, as well as the opportunities for international co-operation and collaboration. The participants recognised the critical importance of the electricity sector in the response to the Covid-19 pandemic to keep essential services running, hospitals open, and communication flowing. They applauded the efforts of electricity companies and their employees in keeping the lights on despite the health risks involved.
Participants included 11 government ministers and 9 company CEOs, representing 5 continents and 60% of the global electricity system. The discussion was co-chaired by Dr Fatih Birol, the IEA Executive Director, and Kwasi Kwarteng, the United Kingdom's Minister for Business, Energy and Clean Growth. The list of high-profile attendees and a link to the Chairs' Summary can be found below.
"Resilient electricity systems are vital for modern societies today and for a sustainable energy future, but they need much greater investment," Dr Birol said. "It was highly encouraging to see so many global energy leaders focused on this critical issue today. The IEA's World Energy Investment 2020 report this week highlighted that global investment in the power sector is set to fall 10% this year, compounding previous declines. The drop in investment in electricity grids, an essential but often overlooked part of the shift to cleaner energy, is set to be even steeper. Renewables like wind and solar won't be able to fulfil their great promise without robust infrastructure that reliably delivers the power they produce to consumers."
Today's roundtable discussion on electricity systems was one in a series leading up to the IEA Clean Energy Transitions Summit, which will take place on 9 July.
Deloitte Study: Navigating the Energy Transition from Disruption to Growth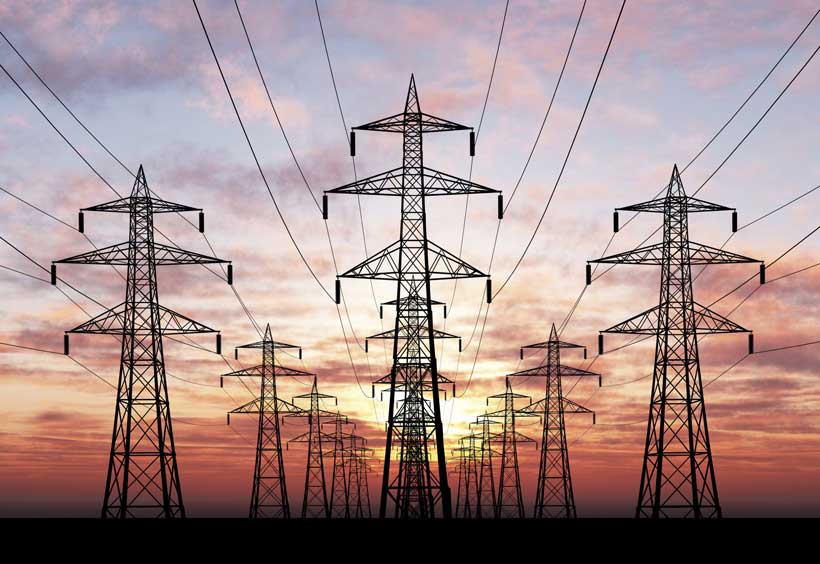 Despite current economic challenges, energy and industrial leaders are expected to remain committed to their long-term plans to reduce fossil fuel reliance.
Eighty-nine percent of executives surveyed across energy and industrial sectors reported already having or developing a strategy to reduce reliance on fossil fuels.
While a temporary pause in spending on some priorities and technologies is expected, as companies await a recovery, they are unlikely to be canceled completely.
Momentum for action on decarbonization, reinforced by growing consumer and stakeholder pressures, will likely not be compromised by present circumstances.
Why this matters
In the wake of the COVID-19 pandemic, oil price collapse, and increasingly challenged economy, many have questioned if the pace of the global energy transition has been disrupted and whether energy and industrial companies will remain committed to their decarbonization goals. Deloitte's "Navigating the energy transition from disruption to growth," report examines progress to date in the energy transition, the decisions management teams in the energy and industrial sectors are facing, and how the current economic environment could affect the transition's future trajectory. As part of this study, Deloitte surveyed 600 C-suite executives and other senior corporate leaders globally for their perspectives around low-carbon trends and strategies.
Energy transition remains a priority for energy and industrials
Despite the current economic challenges, the survey study findings suggest that energy and industrial leaders are expected to remain committed to an energy transition that they believe can help reduce costs, increase customer loyalty and make their companies more competitive.
Eighty-nine percent of surveyed executives (92% oil and gas, 92% power and utilities, 87% chemical, 87% industrials) reported their companies either already had a plan or were developing a strategy to reduce reliance on fossil fuels.
Across sectors surveyed, some of the top drivers of decarbonization included customer focus and digital technologies supporting energy efficiency (i.e., cost savings) and decarbonization.
More than 50% of the executives reported that meeting decarbonization reduction targets are tied to board and/or executive compensation.
Seventy-one percent of CEOs surveyed across industries said that the key benefit achieved from their plans for a lower-carbon future was to improve the environment.
While environmental benefits will likely be deemphasized as companies regain their footing through the economic crisis, reducing costs and maintaining a competitive position are expected to remain important even in the downturn.
Decarbonization a strategic imperative for oil and gas
The energy transition is having a mixed impact on the oil and gas sector, as decarbonization is expected to slow long-term oil demand growth. Most company leaders in this sector however appear to recognize this reality and are rethinking where and how they do business in a decarbonizing world. Many are making the energy transition a strategic priority, as evidenced from the survey results detailing the scale of plans and commitments in place.
Sixty-eight percent of surveyed CEOs indicated that the key component of their decarbonization strategy was a focus on low-carbon fuels, including natural gas.
Oil and gas executives cited consumer support and regulatory mandates including policy incentives, as the top drivers for the energy transition.
Almost half (49%) of oil and gas company respondents said they plan to switch to cleaner fuels or renewables in their facilities and field operations.
Further down the value chain, 57% of chemical executives reported that their company has invested in renewables to reduce emissions and waste.
More than half (56%) of oil and gas respondents indicated that plan metrics to reduce reliance on fossil fuels were tied to executive compensation.
When asked if a low-carbon future would have a positive, neutral, or negative impact on the future of their organization, over 60% surveyed said it would have a positive impact.
Technologies play key role in business climate goals
Survey respondents overwhelmingly cited technology as a key enabler of progress in the energy transition. While a near-term pause in spending on new technologies is expected, they are unlikely to be canceled completely as these investments help increase operational efficiency, reduce carbon emissions, and benefit companies in the long run.
Digital technologies that improve energy efficiency were ranked as the top priority for oil and gas (59%); and industrial products and construction (53%) executives surveyed.
Carbon-capture-utilization-and-storage (CCUS) and other carbon-reducing technologies were identified as a key component to emission reduction by oil and gas (54%); and chemicals and specialty materials (54%) surveyed leaders.
Nearly 70% of executives who reported that they have a sustainability strategy in place, cited digital technologies supporting sustainability and energy efficiency as the key driver.
Top accelerators to achieving decarbonization goals among oil and gas surveyed executives included partnerships; mergers and acquisitions; and organic investments.
COVID-19 Intensifies the Urgency to Expand Sustainable Energy Solutions Worldwide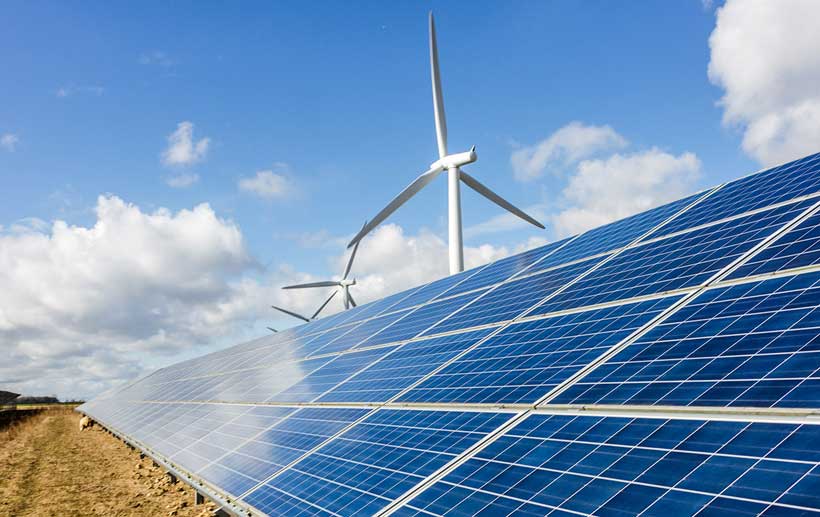 Despite accelerated progress over the past decade, the world will fall short of ensuring universal access to affordable, reliable, sustainable, and modern energy by 2030 unless efforts are scaled up significantly, reveals the new Tracking SDG 7: The Energy Progress Report released today by the International Energy Agency (IEA) the International Renewable Energy Agency (IRENA), the United Nations Statistics Division (UNSD), the World Bank, and the World Health Organization (WHO).
According to the report, significant progress had been made on various aspects of the Sustainable Development Goal (SDG) 7 prior to the start of the COVID-19 crisis. This includes a notable reduction in the number of people worldwide lacking access to electricity, strong uptake of renewable energy for electricity generation, and improvements in energy efficiency. Despite these advances, global efforts remain insufficient to reach the key targets of SDG 7 by 2030.
The number of people without access to electricity declined from 1.2 billion in 2010 to 789 million in 2018, however, under policies that were either in place or planned before the start of the COVID-19 crisis, an estimated 620 million people would still lack access in 2030, 85 percent of them in Sub-Saharan Africa. SDG 7 calls for universal energy access by 2030.
Other important elements of the goal also continue to be off track. Almost 3 billion people remained without access to clean cooking in 2017, mainly in Asia and Sub-Saharan Africa. Largely stagnant progress since 2010 leads to millions of deaths each year from breathing cooking smoke. The share of renewable energy in the global energy mix is only inching up gradually, despite the rapid growth of wind and solar power in electricity generation. An acceleration of renewables across all sectors is required to move closer to reaching the SDG 7 target, with advances in heating and transport currently lagging far behind their potential. Following strong progress on global energy efficiency between 2015 and 2016, the pace has slackened. The rate of improvement needs to speed up dramatically, from 1.7 percent in 2017 to at least 3 percent in coming years.
Accelerating the pace of progress in all regions and sectors will require stronger political commitment, long-term energy planning, increased public and private financing, and adequate policy and fiscal incentives to spur faster deployment of new technologies An increased emphasis on "leaving no one behind" is required, given the large proportion of the population without access in remote, rural, poorer and vulnerable communities.
The 2020 report introduces tracking on a new indicator, 7.A.1, on international financial flows to developing countries in support of clean and renewable energy. Although total flows have doubled since 2010, reaching $21.4 billion in 2017, only 12 percent reached the least-developed countries, which are the furthest from achieving the various SDG 7 targets.
The five custodian agencies of the report were designated by the UN Statistical Commission to compile and verify country data, along with regional and global aggregates, in relation to the progress in achieving the SDG 7 goals. The report presents policymakers and development partners with global, regional and country-level data to inform decisions and identify priorities for a sustainable recovery from COVID-19 that scales up affordable, reliable, sustainable and modern energy. This collaborative work highlights once more the importance of reliable data to inform policymaking as well as the opportunity to enhance data quality through international cooperation to further strengthen national capacities. The report has been transmitted by SDG 7 custodian agencies to the United Nations Secretary-General to inform the 2030 Agenda for Sustainable Development's annual review.
Key highlights on SDG7 targets
Please note that the report's findings are based on international compilations of official national-level data up to 2018 while also drawing on analysis of recent trends and policies related to SDG 7 targets.
Access to electricity: Since 2010, more than a billion people have gained access to electricity. As a result, 90 percent of the planet's population was connected in 2018. Yet 789 million people still live without electricity and despite accelerated progress in recent years, the SDG target of universal access by 2030 appears unlikely to be met, especially if the COVID-19 pandemic seriously disrupts electrification efforts. Regional disparities persist. Latin America and the Caribbean, Eastern Asia and South-eastern Asia are approaching universal access but Sub-Saharan Africa lags behind, accounting for 70 percent of the global deficit. Several large access-deficit countries in the region have electrification growth rates that are not keeping up with population growth. Nigeria and the Democratic Republic of Congo (DRC) have the largest deficits, with 85 million and 68 million unelectrified people, respectively. India has the third largest deficit with 64 million unelectrified people, although its rate of electrification outpaces population growth. Among the 20 countries with the largest access deficits, Bangladesh, Kenya, and Uganda showed the greatest improvement since 2010, thanks to annual electrification growth rates in excess of 3.5 percentage points, driven largely by a comprehensive approach that combined grid, mini grid and off-grid solar electrification.
Clean cooking: Almost three billion people remained without access to clean fuels and technologies for cooking, residing mainly in Asia and Sub-Saharan Africa. Over the 2010 to 2018 period, progress has remained largely stagnant, with the rate of increase in access to clean cooking even decelerating since 2012 in some countries, falling behind population growth. The top 20 countries lacking access to clean cooking accounted for 82 percent of the global population without access between 2014 and 2018. This lack of clean cooking access continues to have serious gender, health, and climate consequences that affect not only the achievement of SDG target 7.1, but also the progress towards several other related SDGs. Under current and planned policies, 2.3 billion people would still be deprived of access to clean cooking fuels and technologies in 2030. The COVID‑19 pandemic is likely to swell the toll of prolonged exposure of women and children to household air pollution caused by mainly using raw coal, kerosene or traditional uses of biomass for cooking. Without prompt action, the world will fall short of the universal cooking access goal by almost 30 percent. Greater access to clean cooking was achieved largely in two regions of Asia. From 2010 to 2018, in Eastern Asia and South-eastern Asia the numbers of people lacking access fell from one billion to 0.8 billion. Central Asia and Southern Asia also saw improved access to clean cooking, in these regions the number of people without access dropped from 1.11 billion to 1.0 billion.
Renewables: The share of renewables in the global energy mix reached 17.3 percent of final energy consumption in 2017, up from 17.2 percent in 2016 and 16.3 percent in 2010. Renewables consumption (+2.5 percent in 2017) is growing faster than global energy consumption (+1.8 percent in 2017), continuing a trend in evidence since 2011. Most of the growth in renewables has occurred in the electricity sector, thanks to the rapid expansion of wind and solar power that has been enabled by sustained policy support and falling costs. Meanwhile, the use of renewables in heating and transport is lagging. An acceleration of renewables across all sectors will be needed to achieve SDG target 7.2. The full impact of the COVID-19 crisis on renewables is yet to become clear. Disruption to supply chains and other areas risks delaying deployments of wind and solar PV. The growth of electricity generation from renewables appears to have slowed down as a result of the pandemic, according to the available data. But they so far appear to be holding up much better than other major fuels such as coal and natural gas.
Energy efficiency: Global primary energy intensity – an important indicator of how heavily the world's economic activity uses energy – improved by 1.7 percent in 2017. That is better than the 1.3 percent average rate of progress between 1990 and 2010 but still well below the original target rate of 2.6 percent and a marked slowdown from the previous two years. Specific metrics on energy intensity in different sectors indicate that improvements have been fastest in the industry and passenger transport sectors, exceeding 2 percent since 2010. In the services and residential sectors, they have averaged between 1.5 percent and 2 percent. Freight transport and agriculture have lagged slightly behind. Achieving SDG target 7.3 for energy efficiency will require the overall pace of improvement to accelerate significantly to around 3 percent a year between 2017 and 2030. But preliminary estimates suggest that the rate remained well below that level in 2018 and 2019, making an even more substantial increase in the coming years necessary to reach the SDG 7 target.
International financial flows: International public financial flows to developing countries in support of clean and renewable energy doubled since 2010, reaching $21.4 billion in 2017. These flows mask important disparities with only 12 percent of flows in 2017 reaching those most in need (least developed countries and small island developing states). To accelerate renewable energy deployment in developing countries, there is a need for enhanced international cooperation that includes stronger public and private engagement, to drive an increase of financial flows to those most in need – even more so in a post-COVID-19 world.