Peru should help more young vulnerable people into work
Peru's remarkable economic growth since the 2000s and policies targeting the most vulnerable young people have helped boost the youth employment rate. Peru should now focus on improving job opportunities for low-skilled youth, young women and indigenous and Afro-Peruvian youth, according to a new OECD report.
Investing in Youth: Peru says that the youth employment rate today is higher than both the average of OECD countries and many Latin American countries. But many challenges remain.
Income inequality is high and poverty has risen recently. A large share of the youth workforce with a lack of the right skills and a sizeable informal sector hinder the transition to a more productive, better-paid and better quality jobs for Peruvian youth.
Young people with tertiary education face an even higher risk of unemployment than their less-educated peers. In 2017 their unemployment rate was 14.6%, compared to 8.7% for people with a secondary education degree and 7.3% for unskilled youth.
The situation of limited employment opportunities for many youth also translates into low levels of well-being. Close to 34% of Peruvian youth affirm that they find it difficult, or very difficult, to get by with their present household income. This compares to an OECD average of about 20% and places Peruvian youth towards the worse-off end of Latin American and Caribbean countries.
Today's high proportion and number of youth in the Peruvian working age population is set to decline in the near future. Without action, the opportunities to benefit from the growth dividend associated with the demographic bonus will fade away, according to the report.
To help more young people into work, the OECD recommends that Peru:
Strengthen social dialogue with unions, civil society and employers in order to improve labour market policies that reduce the dualism of the labour market between permanent and temporary contracts and encourage employers to hire young workers.
Ensure that business incentives, such as tax breaks for small firms, do not discourage them from expanding and hiring young workers.
Expand and increase the efficiency of the public employment services (PES) by strengthening recruitment and training programmes for caseworkers.
Continue efforts to increase the enrolment and learning performance of students from disadvantaged backgrounds.
Engage in ambitious policies to tackle the vulnerability of young Peruvian women.
Combat discrimination against indigenous and Afro-Peruvian youth; and
Boost job opportunities for rural indigenous youth by implementing a nationally co-ordinated strategy to help rural populations engage in new and more profitable entrepreneurial activities.
Zero emission economy will lead to 15 million new jobs by 2030 in Latin America and Caribbean
In a new groundbreaking study , the Inter-American Development Bank (IDB) and the International Labour Organization (ILO) show that the transition to a net-zero emission economy could create 15 million net new jobs in Latin America and the Caribbean by 2030. To support a sustainable recovery from the COVID-19 pandemic , the region urgently needs to create decent jobs and build a more sustainable and inclusive future.

The report finds that the transition to a net-zero carbon economy would end 7.5 million jobs in fossil fuel electricity, fossil fuel extraction, and animal-based food production. However, these lost jobs are more than compensated for new employment opportunities: 22.5 million jobs are created in agriculture and plant-based food production, renewable electricity, forestry, construction, and manufacturing.

The report is also the first of its kind to highlight how shifting to healthier and more sustainable diets, which reduce meat and dairy consumption while increasing plant-based foods, would create jobs and reduce pressure on the region's unique biodiversity. With this shift, LAC's agri-food sector could expand the creation of 19 million full-time equivalent jobs despite 4.3 million fewer jobs in livestock, poultry, dairy and fishing.

Moreover, the report offers a blueprint on how countries can create decent jobs and transition to net-zero emissions. This includes policies facilitating the reallocation of workers, advance decent work in rural areas, offer new business models, enhance social protection and support to displaced, enterprises, communities and workers.

Social dialogue between the private sector, trade unions, and governments is essential to design long-term strategies to achieve net-zero emissions, which creates jobs, helps to reduce inequality and delivers on the Sustainable Development Goals .
Women Gain Key Economic Benefits from Greater Trade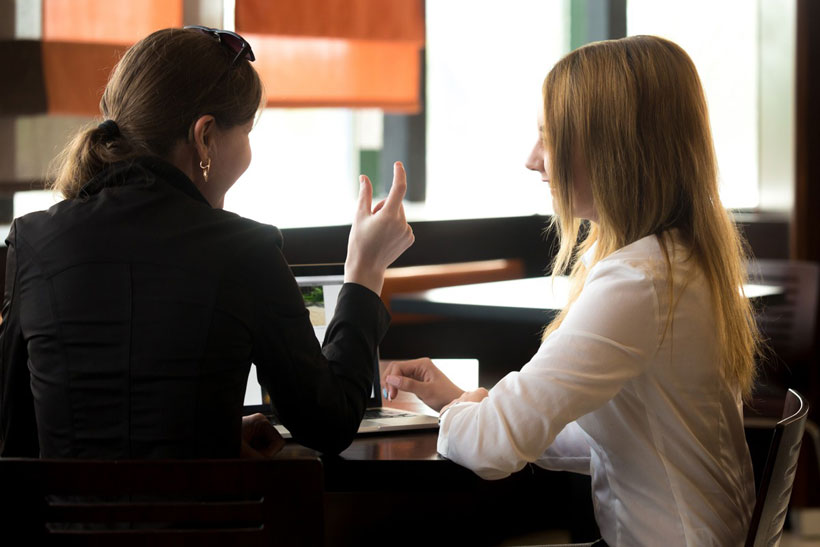 Trade increases women's wages and helps close the wage gap between men and women while creating better jobs for women, a new World Bank Group report concludes. Countries that are open to international trade tend to grow faster, innovate, improve productivity, and provide higher income and more opportunities to their people. Countries that are more open to trade, as measured by the trade-to-GDP ratio, have higher levels of gender equality.
The report, produced in collaboration with the World Trade Organization, marks the first major effort to quantify how women are affected by trade using a new gender-disaggregated dataset. The dataset, developed by the World Bank Group, allows researchers to understand how women are employed, in which industries they work, how much they earn, and whether or not they are involved in global trade. This analysis helps governments see how trade policies can affect women and men differently.
"Over the past 30 years trade has been the engine of poverty reduction. This report shows that, provided the right policies are in place, it can also provide an engine to reduce the gender gap," said World Bank Managing Director Mari Pangestu. "Trade can expand women's role in the economy and decrease disparities with men by giving women more and better employment opportunities. Seizing these opportunities will be even more important in a post-COVID-19 world."
The report, Women and Trade: The Role of Trade in Promoting Women's Equality, offers several key findings. Firms that are part of global value chains (GVCs) employ a greater percentage of women (33 percent) relative to non-GVC firms (24 percent). When countries open themselves to trade, women's share of wages in the manufacturing sector increase by 5.8 percentage points on average. When women are employed in sectors with high exports, they are more likely to be formally employed. Formal employment means better job benefits, training, and job security.
The report also highlights the importance of addressing discrimination against women in trade policy. Although no country overtly imposes tariffs according to gender, implicit biases can amount to "pink tariffs" that put women at an economic disadvantage. The report shows that products specifically consumed by women face a higher tariff burden than men's products. In the textile sector, for instance, tariffs on women's apparel are US$2.77 billion higher than on men's clothing, a consumption gap that grew about 11 percent in real terms between 2006 and 2016. Disparities like this can hurt women consumers all over the world.
Targeted policies can help women maximize the benefits of trade. These include removing trade barriers that impede women's access to international markets and improving women's access to education, financial services, and digital technologies. Governments can design trade facilitation measures that remove gender-specific barriers to trade. These measures could address burdensome customs requirements, limited access to trade finance, and exposure to extortion or physical harassment at borders.
Amid economic slowdown, strategic approach needed for Nepal's resilient recovery
Economic growth is estimated to contract sharply to 2.1% in FY2021 from the COVID-19 pandemic and related lockdown, despite efforts by the government to curb the economic fallout from the crisis, states the World Bank's latest Nepal Development Update. Transitioning the economy from the relief stage through to restructuring and resilient recovery requires a strategic approach to get the country back on a sustainable and inclusive growth path.
As per the report, economic activity in the tourism sector will remain weak and remittances inflows will be moderate. Supply chain disruptions will keep industrial and agricultural production low. Low economic activity and oil prices will also keep imports low and below the pre-crisis levels, leading to a projected narrowing of the current account deficit to 6.5 percent of GDP. Lower imports will continue to limit revenue collection. However, fiscal measures announced as part of the FY2021 budget, including a revision of custom duties, will provide some support to the budget as spending levels on relief and recovery efforts remain elevated. Taken together, the fiscal deficit is projected to marginally decline to 6.6 percent of GDP in FY2021.
While the government has adopted various relief measures to contain the pandemic, reduce the impact on households and provide economic support to the most vulnerable firms, the report highlights the importance of reforms to support a resilient recovery.
"For a resilient recovery and inclusive growth, economic support measures to firms and workers in the informal sector will be important," said Dr. Kene Ezemenari, World Bank Senior Economist and author of the update. "Incentives to agribusiness-based and forest-based SMEs, with a focus on returnee migrants and youths, could help increase employment and food security. Inclusive growth could be further promoted through entrepreneurship support programs and grants to small and medium enterprises," she added.
The report outlines four pillars in the areas of health, social support, economic support and cross-cutting priorities including fiscal sustainability and focus on digital and green economies. This includes measures to strengthen the health system and scale up social protection systems, including the adoption of a social registry to make these systems more resilient against future shocks. Enhanced school sanitation and health protocols including health screening, water and sanitation facilities would be needed to enable a return to schooling for children.
"In the rapidly unfolding global scenario brought by COVID-19, insights from the Nepal Development Update on Nepal's outlook, challenges and way forward is very helpful. We need to address the crisis with macroeconomic and sectoral policy focused on fiscal sustainability, financial sector stability, a digitally-oriented green economy and resilient public services," stated Honorable Minister of Finance, Dr. Yuba Raj Khatiwada. "I appreciate the rapid action taken by our development partners including the World Bank, Asian Development Bank, IMF and others for providing us with tangible resources and support to maintain our fiscal balance and accelerate growth and inclusive development."
Expansionary fiscal and monetary policies will be important in the initial relief stage to support banking sector liquidity and provide relief to households and firms. From restructuring through to resilience, expansionary and monetary policies will help pave the way for strengthening financial sector stability in the long run while also building resilient public services and green growth through sustainable and resilient infrastructure, strengthened solid waste management and air and water pollution control.
Related investments and reforms would be critical to expand coverage of digital services and infrastructure to support e-services and help promote e-commerce. This would also help expand the reach and coverage of mobile banking and digital financial services to underpin development of e-commerce. However, digitization is also limited across the economy. Addressing this will require removal of access restrictions to any under-utilized fiber optic backbone managed by the governments and public utilities and the introduction of appropriate rules to manage conditions of access, capacity allocation, and access pricing. This would also help expand access in rural and remote areas.
"For Nepal to emerge stronger from the crisis, it is important to adapt quickly to the new reality," stated Faris Hadad-Zervos, World Bank Country Director for Maldives, Nepal and Sri Lanka. "We are encouraged to note the early start made by the government with the development of Nepal's Relief, Restructuring and Resilience plan and are committed to work together with multilateral development banks and development partners in helping the country build back greener and better."