ADB's Strategy 2030 Needs to be Accompanied by a Strong Results Orientation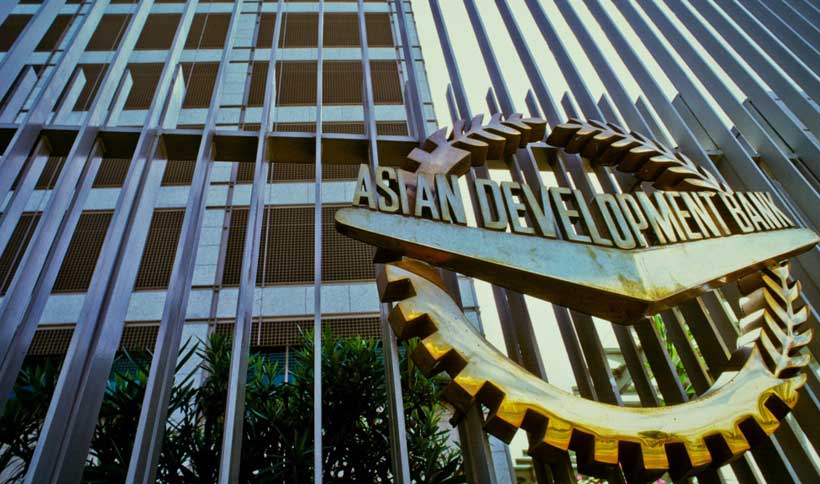 The Asian Development Bank's (ADB) new long-term corporate strategy, Strategy 2030, which came into effect this year, needs to be accompanied by a strong focus on results supported by an improved corporate results framework, says the 2019 Annual Evaluation Review by ADB's Independent Evaluation Department (IED).
Strategy 2030 will steer ADB's approach for addressing challenges in Asia and the Pacific such as rising urbanization and demographic shifts, and tackling the unfinished development agendas of eradicating poverty, reducing inequality, and closing infrastructure gaps.
"Strategy 2030 represents an important milestone and has created great expectations. At the same time, the new strategic goals and directions still need to be properly translated into operational plans, clear and ambitious targets, and effective monitoring and evaluation," said the Director General of Independent Evaluation at ADB Mr. Marvin Taylor-Dormond.
The review notes that the development success rate of ADB's sovereign projects and programs is steadily improving, buoyed by the strong performance of operations in transport and energy infrastructure, and public sector management.
With 90% of sovereign operations achieving the expected development results during 2016–2018, East Asia remains ADB's best regional performer, influenced by operations in the People's Republic of China. The development success rates of ADB operations in South Asia, Southeast Asia, and in Central and West Asia remain around ADB's overall success rate (77%), steadily rising since 2000. Operations in the Pacific, though improving, are still below average.
The performance of nonsovereign operations remains weak with only 56% development success rate during 2016–2018. "An improvement in the development performance of the financial sector and private equity portfolio is needed, as private sector operations will become much more prominent in the context of Strategy 2030," said the Director of IED's Sector and Projects Division Mr. Nathan Subramaniam. "The number of actions that ADB is currently taking to this effect are expected to achieve this objective."
The review highlights some selected key results of ADB's operations based on broad scope evaluations recently concluded. For instance, in the area of reducing poverty and inequality, agriculture operations have promoted inclusive economic growth and smallholder development. Yet, they could have had greater effect on rural development and food security had they focused on the complete value chains.
A country assessment revealed that contributions were made to reducing poverty and inequality by targeting infrastructure that met the needs of the poor, for example, water and sanitation projects in low-income areas. At the same time, a thematic evaluation of ADB-supported projects to improve access to finance for small and medium-sized enterprises (SMEs) found this effort tended to focus on larger firms rather than underserved ones.
Some other country assessment noted that progress was made on gender equality—which is promoted across all ADB operations—by supporting country efforts to incorporate the gender dimension into national economic and development polices and strategies, and by improving economic opportunities for women through SME operations. Similar country assessments highlighted that ADB transport operations helped women diversify their economic activities.
The sustainability of projects continues to be the lowest-ranked evaluation criteria. Lack of funds for operation and maintenance was among the critical hurdles to ensuring that ADB-supported infrastructure projects deliver benefits after they have been completed.
To incentivize ADB's strong performance and results, especially in the context of Strategy 2030, robust results frameworks and systems need to be in place, particularly at the country level. "Country is ADB's central unit of analysis in Strategy 2030 and, therefore, timely and reliable reporting at this level must be ensured," said Mr. Taylor-Dormond.
European Union and World Bank Support to Help Enhance Georgia's Innovation Ecosystem
The European Union (EU) and the World Bank launched today the Increasing Institutional Capacity for Innovation (IICI) project, at an event held at Tech Park Georgia. Nika Alavidze, Deputy Minister of Economy and Sustainable Development of Georgia, Mercy Tembon, World Bank Regional Director for the South Caucasus, and Stig Kjeldsen, First Secretary at Delegation of the European Union to Georgia offered opening remarks at the event.
"The World Bank is proud to continue to stand by GITA as it transforms from a young 'startup' agency into a mature framework for Georgia's coordination of its innovation and entrepreneurship policy and practice," said Mercy Tembon, World Bank Regional Director for the South Caucasus. "With support from the EU, and the Bank's technical assistance, this project will allow GITA to take the next step toward greater institutional capacity and effectiveness, test the potential for technology transfer, and improve opportunities for investing in innovative, early stage companies in Georgia."
"Innovation increases SME competitiveness and creates jobs, and innovation policy is actually at the heart of the EU's own Europe 2020 strategy for growth and job creation," said Stig Kjeldsen, Cooperation Officer at the EU Delegation to Georgia. "Further assisting GITA in building Georgia's innovation ecosystem falls naturally in line with the EU's commitment to supporting business development in Georgia."
The IICI project is financed by the EU to the amount of €2.7 million and will be implemented by the World Bank. The overall objective of the project is to increase GITA's capacity to develop and implement innovation and entrepreneurship policies and programs with medium- and long-term strategies and results; test and demonstrate the viability of technology transfer between educational institutions and the private sector in Georgia; improve the deal flow of innovative start-ups ready for investment, and fund availability for early-stage companies.
The IICI project is expected to generate important results, including: easier access to support and finance for a greater number of small and medium enterprises and innovative firms, a more coherent public approach to supporting entrepreneurs and SMEs and a boost in overall innovative economic activity.
World Bank Group Releases Little Data Book on Gender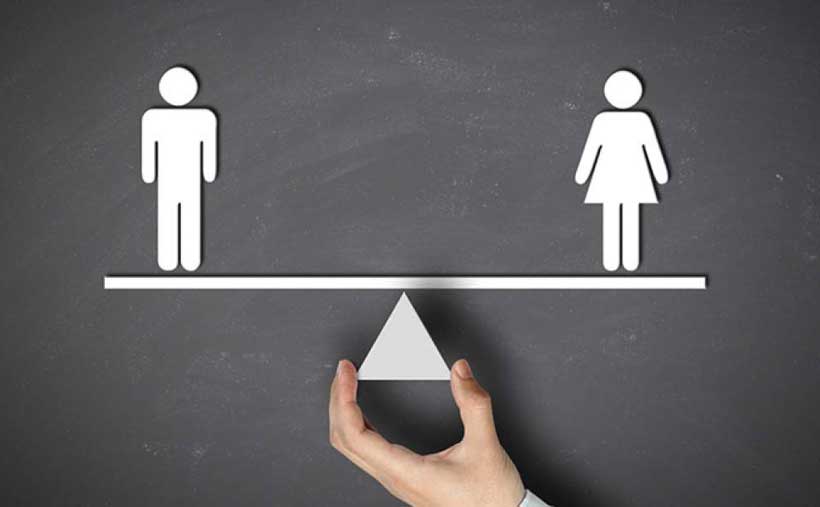 The World Bank Group today released the Little Data Book on Gender 2019 to provide an easily accessible entry point to statistics tracking gaps between men and women, boys and girls for 217 economies around the world with comparable data for 2000 and 2017.
In addition to demographic and economic information, the Little Data Book on Gender indicators include the proportion of women and men who use the internet, sex-disaggregated smoking prevalence, and the percentage of female graduates from science, technology, engineering and mathematics programs in tertiary education.
The book includes two indicators from the Women, Business and the Law database: the length of paid maternity leave and whether women are legally able to work in the same industries as men.
"Progress in eliminating poverty and ensuring shared prosperity can be enhanced and accelerated when we have good data," said Caren Grown, World Bank Group Senior Director for Gender. "The Little Data Book on Gender offers policymakers and development practitioners easy access to data on males and females in the domains in which we work – health, education, and economic life. As sex-disaggregated data becomes increasingly available, there is no excuse to not use it in our policy dialogue and to inform choices about interventions."
This edition of the Little Data Book on Gender also features online tables that will be updated quarterly.
"Regular online updates will make it easier than ever to see how women and men are faring across a range of global indicators, and to track progress over time," said Haishan Fu, Director, Development Data Group. "This supplements the fuller, curated data and analysis tools provided by the World Bank Group, including through the Gender Data Portal."
The Little Data Book on Gender shows remarkable broad progress toward gender equality in education enrollment and health, while gender inequality remains stubbornly persistent in access to economic opportunities. On virtually every global measure, the Little Data Book on Gender reveals that women are more likely than men to be engaged in low productivity activities, and to work more in vulnerable employment.
The Little Data Book on Gender can be accessed online through the World Bank's Gender Data Portal, and can be used by researchers, journalists, policy makers, and anyone interested in gaps between men and women.
UNIDO and Italy further strengthen cooperation with focus on Africa and innovative partnerships
The Director General of the United Nations Industrial Development Organization (UNIDO), LI Yong, spoke at the opening ceremony of the 'International Cooperation Expo: job creation and innovation for sustainable development' (EXCO 2019), which was organized under the patronage of the Italian Ministry of Foreign Affairs and International Cooperation, the Italian Agency for Development Cooperation, the European Commission and IFAD.
"I welcome the organization of the EXCO, as it is very clear that the ambitious goals of the 2030 Agenda cannot be achieved by one country or by one institution alone," said Li. "Our experience shows that a multilateral approach, and particularly working in partnerships, is key to addressing these challenges."
The UNIDO Director General then opened the UNIDO International Award Ceremony, 'Innovative ideas and technology on agribusiness', as well as the 'EXCO 2019 Hackathon: solutions for sustainable development', with both also taking place in the Fiera di Roma. Organized by the UNIDO Investment and Technology Promotion Office (ITPO) in Italy jointly with the Future Food Institute, the Award Ceremony invited submissions of the best technologies and the most innovative and sustainable worldwide solutions in the agriculture and agro-industry sectors.
"The role of UNIDO and in particular the interventions by our ITPO network to transfer new technologies and sustainable production models including investments are fundamental to overcome barriers and help countries achieve the goals of the 2030 Agenda," said the UNIDO Director General. "Indeed, this award aims to support developing countries with innovative models to increase production in a sustainable manner and to build a resilient agribusiness environment."
Li also met with Deputy Minister of Foreign Affairs and International Cooperation, Emanuela Claudia Del Re, to discuss scaling-up interventions in the agribusiness sector, including with long-standing private sector partners such as Illy Caffé, also how to benefit from the important expertise and interest of the Italian private sector. During their meeting, the Director General and the Deputy Minister also discussed opportunities to diversify the ongoing cooperation to new sectors of mutual interest, such as energy and the environment.
"The significant and vital relationships between UNIDO and the Italian Government for implementing development initiatives in the partner countries of the Italian Development Cooperation have been reviewed," said Del Re. "From the Italian side, interest has been shown toward the new approach set by UNIDO in defining integrated projects with the private sector, such as the new initiative 'UNIDO partnership model for de- risking investments in the Ethiopian coffee sector'."
The UNIDO Director General also met Executive Vice President of ENI, Alberto Piatti, together with Director General of the Italian Ministry of Foreign Affairs and International Cooperation, Giorgio Marrapodi, to explore cooperation opportunities, notably in the field of applied research on energy as well as agro-value chains.