ADB's Strategy 2030 Needs to be Accompanied by a Strong Results Orientation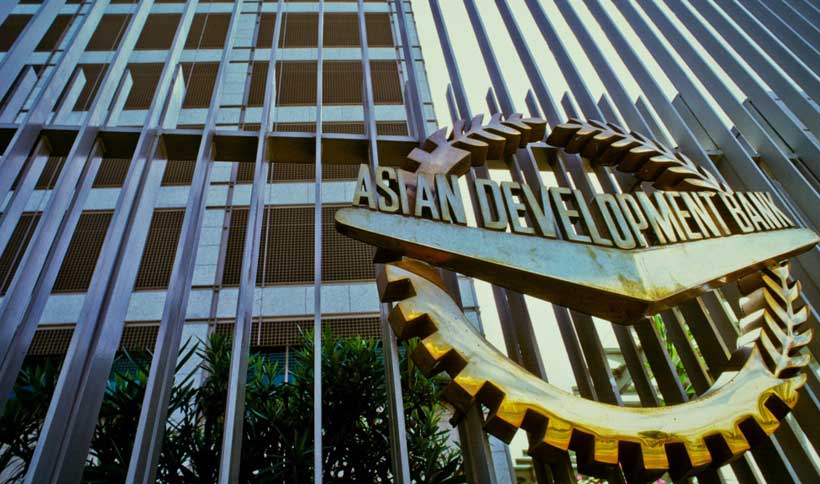 The Asian Development Bank's (ADB) new long-term corporate strategy, Strategy 2030, which came into effect this year, needs to be accompanied by a strong focus on results supported by an improved corporate results framework, says the 2019 Annual Evaluation Review by ADB's Independent Evaluation Department (IED).
Strategy 2030 will steer ADB's approach for addressing challenges in Asia and the Pacific such as rising urbanization and demographic shifts, and tackling the unfinished development agendas of eradicating poverty, reducing inequality, and closing infrastructure gaps.
"Strategy 2030 represents an important milestone and has created great expectations. At the same time, the new strategic goals and directions still need to be properly translated into operational plans, clear and ambitious targets, and effective monitoring and evaluation," said the Director General of Independent Evaluation at ADB Mr. Marvin Taylor-Dormond.
The review notes that the development success rate of ADB's sovereign projects and programs is steadily improving, buoyed by the strong performance of operations in transport and energy infrastructure, and public sector management.
With 90% of sovereign operations achieving the expected development results during 2016–2018, East Asia remains ADB's best regional performer, influenced by operations in the People's Republic of China. The development success rates of ADB operations in South Asia, Southeast Asia, and in Central and West Asia remain around ADB's overall success rate (77%), steadily rising since 2000. Operations in the Pacific, though improving, are still below average.
The performance of nonsovereign operations remains weak with only 56% development success rate during 2016–2018. "An improvement in the development performance of the financial sector and private equity portfolio is needed, as private sector operations will become much more prominent in the context of Strategy 2030," said the Director of IED's Sector and Projects Division Mr. Nathan Subramaniam. "The number of actions that ADB is currently taking to this effect are expected to achieve this objective."
The review highlights some selected key results of ADB's operations based on broad scope evaluations recently concluded. For instance, in the area of reducing poverty and inequality, agriculture operations have promoted inclusive economic growth and smallholder development. Yet, they could have had greater effect on rural development and food security had they focused on the complete value chains.
A country assessment revealed that contributions were made to reducing poverty and inequality by targeting infrastructure that met the needs of the poor, for example, water and sanitation projects in low-income areas. At the same time, a thematic evaluation of ADB-supported projects to improve access to finance for small and medium-sized enterprises (SMEs) found this effort tended to focus on larger firms rather than underserved ones.
Some other country assessment noted that progress was made on gender equality—which is promoted across all ADB operations—by supporting country efforts to incorporate the gender dimension into national economic and development polices and strategies, and by improving economic opportunities for women through SME operations. Similar country assessments highlighted that ADB transport operations helped women diversify their economic activities.
The sustainability of projects continues to be the lowest-ranked evaluation criteria. Lack of funds for operation and maintenance was among the critical hurdles to ensuring that ADB-supported infrastructure projects deliver benefits after they have been completed.
To incentivize ADB's strong performance and results, especially in the context of Strategy 2030, robust results frameworks and systems need to be in place, particularly at the country level. "Country is ADB's central unit of analysis in Strategy 2030 and, therefore, timely and reliable reporting at this level must be ensured," said Mr. Taylor-Dormond.
Factors to Consider When Choosing Funeral Chairs for Memorial Services
The loss of a loved one is devastating for the entire family. For churches providing funeral and memorial services, it's important to ensure grieving family members are as comfortable as possible throughout the service. The right funeral chairs can help you achieve this goal. To find the right chairs, there are several factors that you must consider.
Comfortable Seating: Enhancing the Memorial Experience for Attendees
Comfort is of the utmost importance when choosing chairs for funerals and memorials. Grieving attendees are already facing hardship. Providing a comfortable place to sit during the service will provide them with some comfort during this difficult time. Comfortable seating will also enhance the memorial experience because attendees can stay fully focused on the service.
Look for chairs with foam seating and comfortable fabrics. Chairs that offer full back support will allow attendees to rest or reflect without being distracted by discomfort.
Dignified Seating: Reflecting the Importance of the Occasion
For first memorial funeral services, it's important to choose seating that is dignified and respectful of the occasion. Choose plain, solid fabrics. Patterned fabrics can be distracting or distasteful in some cases.
Acceptable colors for funeral chairs include (but are not limited to)
Gray or charcoal;
Black;
Dark plum;
Beige or brown;
Dark red;
Choose your color and style wisely to ensure you're providing dignified seating for attendees.
One advantage of choosing these colors is that it allows you to use these chairs for a variety of purposes. Rather than having to invest in a new set of seating for services and events, you can use the same seating for all occasions.
Improved Concentration: The Impact of Comfortable Seating on Focus
Those who attend funerals and memorial services should remain focused on the service and nothing else. Providing attendees with comfortable funeral chairs will allow them to stay focused on the service. During the funeral and memorial services, family members often share stories and thoughts about their lost loved one. A formal service may also be given.
Often, services last between 30 minutes and one hour – sometimes more. Because attendees will be asked to sit for long periods of time, it is crucial to ensure they have a comfortable place to sit.
When chairs are poorly constructed or have uncomfortable seats, attendees will be more concerned about their discomfort than listening to the service. They may become distracted or find themselves fidgeting and distracting others in the process.
However, when you invest in comfortable seating, attendees can sit quietly, reflecting on the words being spoken during the service.
Health Benefits: The Positive Impact of Comfortable Seating on Physical Health
One thing that is often overlooked when selecting funeral seating is its impact on physical health. Pain and discomfort are two common complaints when funeral attendees sit in pews.
If you have the option to offer individual seating, attendees will be much more comfortable. Cushioned seats will also ensure that guests with mobility issues can be present during the service without feeling uncomfortable.
Comfortable seating is an essential part of a memorial service; it not only provides guests with places to sit but also helps create a warm and inviting atmosphere where people can come together to honor the memory of their loved one.
When seats are uncomfortable or poorly made, guests may experience pain or other forms of discomfort that will make it difficult to be present during the service. Seats with foam padding can provide much-needed support and cushioning, allowing guests to sit comfortably even for long periods of time.
Chairs with solid, durable metal frames will also ensure that your seating stands up to frequent use. Providing safe seating is essential, and quality, durable chairs will help you achieve that.
Customizable Seating: Personalizing the Experience for Attendees
Another important factor to consider when choosing funeral seating is customization. Providing a personalized experience for attendees will allow them to experience the service in the way they envision.
Individual chairs will allow the family to choose the layout for the seating. Some chairs interlock to form pews, and some families may prefer this more traditional option.
Traditionally, the family of the deceased sits in the first row or first few rows. If the family wishes to maintain this convention, chairs of different colors can be provided, or additional space can be placed between these rows and the remainder of the seating.
When chairs are provided instead of traditional pews, there are more opportunities for customized layouts and seating for attendees. Being able to provide this level of customization may bring a small amount of comfort and peace to the family.
In Conclusion
When providing funeral and memorial services, churches and sanctuaries should not overlook the importance of providing comfortable seating for attendees. The right chairs will ensure attendees are comfortable during the service, allowing them to stay more focused on the message and less focused on discomfort or pain.
What is your experience with choosing and providing funeral chairs? Share your thoughts and comments.
What You Should Definitely Pay Attention to When Hiring Java Developers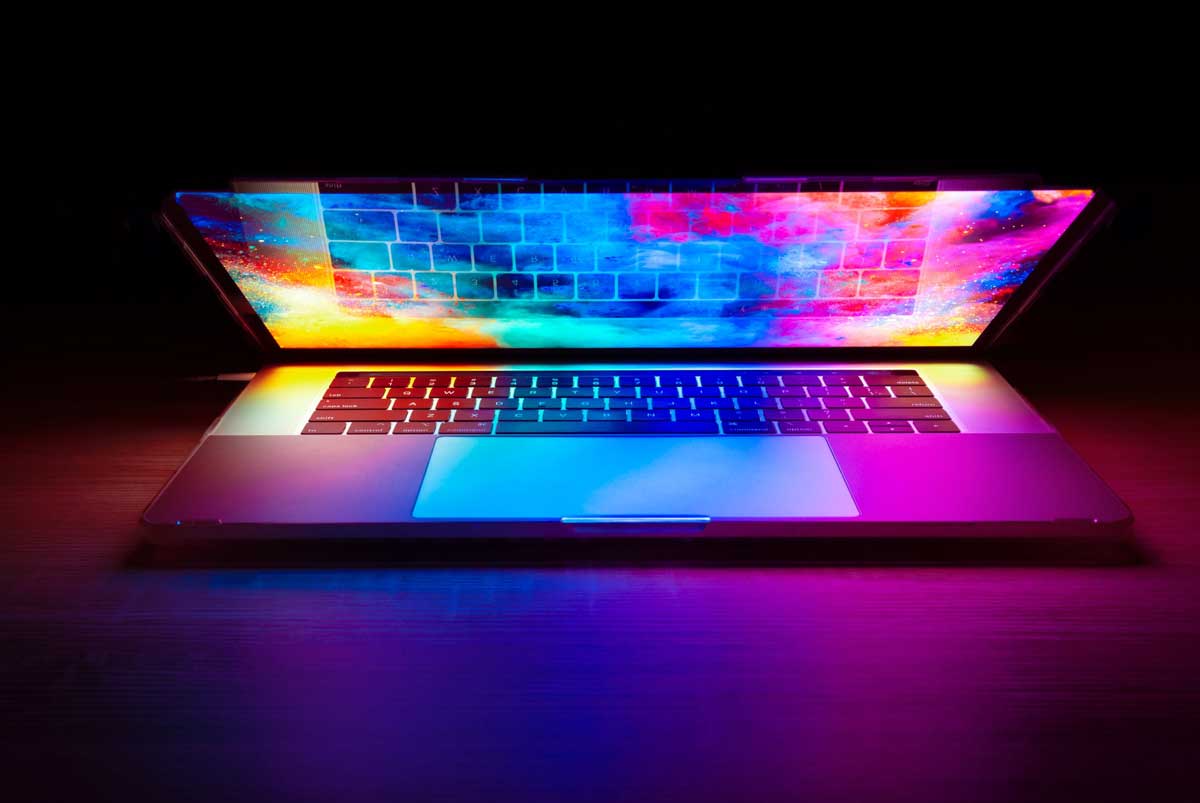 Today there are about 700 programming languages. Java is among the most requested tools. The scope of the language is very wide, respectively, developers may be needed in a variety of areas. For this reason, it is sometimes difficult to find a great Java developer, some companies decide to outsource Java development. If you are looking for a Java developer, then this article is for you. We will give you recommendations on how to attract the best employees to the project.
How and Where to Find a Java Developer?
The selection of a Java developer is a very responsible task since the quality of product development and its future depend on it. Let's look at the factors that you should definitely consider when looking for a specialist.
Define Project Requirements
First of all, you need to determine the requirements of your project. They should be based on company goals or how your product can meet customer goals and needs. In addition, it is necessary to form a vision for the product in the long term and think over strategies for monetization and product improvement.
Define the Category of Development
Every Java project is different. Therefore, you must know what the requirements of your project are. Before hiring IT staff (remotely or in the office), it is important to classify your project.
Java web development. Hire a full-time Java developer experienced in building easy-to-use web applications.
Custom java application. If you have a unique business requirement, be sure to enlist the help of a senior developer. He has experience building enterprise applications.
Java game development. Hire a lead Java application developer who knows about Meta and Screenkit used to create game applications.
Java product development. Find a Java application development company where programmers know about ideas, validation, requirements assessment, and implementation.
Java system integration. Integrate a Java application with the framework of your choice when you have trusted experts by your side.
Upgrading and migrating Java applications. Certified Java experts are always up to date with the latest tools and frameworks.
Maintenance of Java applications. Every application requires ongoing maintenance as well as support. So, cooperate with developers who know how to do this.
Make sure you know which category your project belongs to, then hire Java developers according to the requirements.
Specialization
To create a team of experienced Java developers that meets the needs of your project, it is important to hire programmers who have years of experience in the industry. It will help you get highly optimized Java programming solutions.
In today's results-driven industry, it's more important than ever to partner with a development team that delivers best-in-class services.
Frameworks and Technologies
There is a long list of mobile and web applications that can be created using the Java programming language. Different Java development tools allow developers to achieve different results. Several frameworks include JSF, Grails, Plat, Spring, Maven, and more.
You may run into a situation where Java developers are aware of various frameworks but not the one you are looking for. Therefore, before selecting IT specialists, double-check whether the expert has the relevant knowledge and experience.
Selection Process
Before hiring a developer or development team, make sure you like it. Also, go through multiple interviews with the development team you'll be working with and see if they're capable enough. List of core skills that will allow you to appreciate the experience of Java developers:
Object Oriented Programming Concepts;
Core Java Theories;
Java Developer Certificates.
You should also interview them on technical parameters:
Development skills. Knowledge of JDBC, RESTful, and design patterns;
Tools. Java experts should be experts in Seam, HIbernare, Android Studio, GradleMaps Store as well as Spring, ORMLIte, Corona SDK, and Caching Touch.
The strengths of Java developers should include wireframing, user interface design, conceptual design, AR, and APIs. Recheck the skill set required and then make your final decision. Not every developer will have all the skills mentioned above and then mix and match to create a brilliant team.
Questions to ask all Java developers in an interview:
What is the importance of main() in Java?
Difference between path and class.
What is the last Java keyword?
What is Enum and Composition in Java?
Do you know about the Java Reflection API?
Explain user and daemon flow
CountDownLatchC function
Compare and Swap Algorithms
OutOfMemory error
Explain JDBC
What is biphasic fixation?
Lots of Satisfied Customers
Testimonials are social proof of satisfied customers as they provide enough confidence in developers and their reliability. Your projects will be successful if the team is passionate enough to work.
One thing you have to take care of is whether the testimonials are genuine or not. You can also rely on Google and AngelList reviews.
Comprehensive Service
What if you need not only Java development services, but also design, development, testing, and more? In this case, partner with an outsourcing company that can offer you comprehensive services and still take good care of your project.
In addition, it will help you avoid unnecessary hassle. In addition, the programmers you hire must understand the value of your business secrets, source codes, data, and various information that you provide to them during an NDA.
Conclusion
Developers are creative people. Many of them work not for the sake of money (although the level of payment is also important), but for self-realization. To attract the best developers, you need to explain why your project will be interesting for a programmer, what unique experience he will get, or what important problem he will solve.
The services of good developers are not cheap, but it is not worth saving on programmers. In practice, experienced programmers work faster, and sometimes cost less, if you sum up all the costs of the project, its refinement, bug fixes, and testing. If you have trouble finding Java for a developer or an entire team of developers, we recommend that you contact Alcor. The company has many years of experience and deep knowledge in the selection of valuable employees for IT companies from Eastern Europe, including developers and managers.
Kishore Mahbubani: "A Russian defeat would not be in the interests of the Global South"
"Today Western diplomacy is clumsy. The Cambridge's Bennett Institute for Public Policy survey argues that America's tendency to divide the world into friends and enemies — the "forces of democracy against autocracy" — has become self-fulfilling. Regimes that see themselves as victims of American hostility, especially because of local human-rights shortcomings, collaborate defensively in mutual support, fueling opposition to Washington," Max Hastings, a Bloomberg opinion columnist, experienced and hardened political scientist – a former editor in chief of the 'Daily Telegraph' and the 'London Evening Standard', writes at Bloomberg. He notes:
"Singaporean diplomat Kishore Mahbubani, a former president of the UN Security Council, asserts that most people on the planet want to inhabit a multipolar world, not one dominated by the US or Russia or China. This, he claims, is why many nations are not enforcing sanctions over Ukraine. "A Russian defeat," says Mahbubani, "would not be in the interests of the Global South. Many countries in the South who still retain memories of the once-dominant West know the West will once again become arrogant and insufferable if it defeats Russia completely."
All this is frustrating for us Westerners. We know that we are the "good guys". Our leaders repeatedly declare that it is in the "vital interests of democracy and freedom-loving peoples everywhere" for the Russians to be driven back to where they came from. Yet moral conceit is a besetting vice of our culture.
Western nations might fare better in the conduct of foreign policy if we tried harder to understand why many don't support our campaign for Ukrainian freedom. In our own times, a YouGov poll shows that while 65% of respondents in the European democracies see Russia as an adversary, 51% of Indians, for instance, view Putin's nation as an ally (29% see it as a "necessary partner" and only 5% as an adversary).
Memories still rankle among Indians of how US sanctions against Iraq and Iran drove up energy costs in the sub-continent. India's former ambassador to Russia said in an influential recent interview: "We have not accepted the Western framing of the [Ukraine] conflict"…
Following Lavrov's recent visit to South Africa, its foreign minister Naledi Pandor recanted an earlier denunciation of Russian aggression. She applauded her country's "growing economic bilateral relationship" with Moscow. Meanwhile, almost all the North African nations are enthusiastically buying Russian oil.
Some people characterize Russia's current activism as its Great Return to Africa, of which the most conspicuous manifestation is the deployment of Wagner mercenaries to stem Islamic insurgencies in Francophone West Africa and the Arabic-speaking north. In Africa, the Moscow-controlled TV outlets Sputnik and Russia Today command big audiences.
China is responsible for one-third of all infrastructure projects in sub-Saharan Africa.
In Putin's recent speech to the Russian Assembly, he denounced past Western foreign interventions in Yugoslavia, Iraq, Libya and Syria, saying: "they will never be able to wash off this blood." A large foreign audience agrees with him.
Lavrov is obviously right when he says: "The unipolar world is irretrievably receding into the past. A multi-polar world is being born."
It is not that many people wish to live in Russia or China. But neither do they wish their countries to fall under American hegemony.
Not to be forgotten, the US and Britain were for decades prominent supporters of South Africa's white apartheid government, because of its perceived value as an anti-communist bastion in the Cold War. And efforts to export democracy by force — notably in Iraq — have backfired by resurrecting memories of colonialism.
In the new world order that Lavrov believes to be evolving, the autocracies and democracies pit themselves against each other as adversaries.
But many nations in between are determined to remain neutral, both from self-interest and skepticism about absolute virtue," Max Hastings concludes.